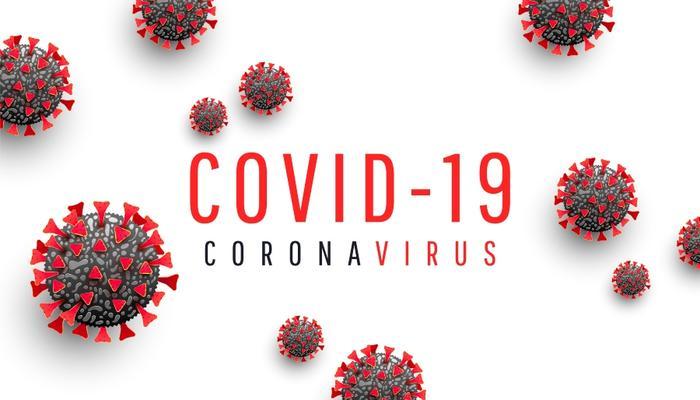 Coronavirus (COVID-19) tally as compiled by Johns Hopkins University. (Previous numbers in parentheses.)
Total U.S. confirmed cases: 7,560,010 (7,506,743)
Total U.S. deaths: 212,103 (211,108)
Total global cases: 36,265,982 (35,906,341)
Total global deaths: 1,057,505 (1,051,446)
People with no symptoms may be spreading the virus
Researchers at University College London conducted a study of thousands of households, giving everyone a coronavirus (COVID-19) test. They were alarmed at the number of positive results from people who had no idea they had the virus.
The takeaway is this -- as many as 80 percent of the people who test positive have no symptoms on the day they are tested, meaning they could be spreading it to everyone they come in contact with.
"To reduce transmission of SARS-CoV-2, it is important to identify those who are infectious. However, little is known about what proportion of infectious people are asymptomatic and potential 'silent' transmitters," the researchers concluded.
Regeneron seeks emergency authorization for its antibody treatment
Regeneron has asked the U.S. Food and Drug Administration (FDA) for emergency authorization (EUA) for its REGN-COV2 monoclonal antibody coronavirus therapy. It's the treatment President Trump received last week, even though it has not been cleared for use.
"Under our agreement with the U.S. government for the initial doses of REGN-COV2, if an EUA is granted the government has committed to making these doses available to the American people at no cost and would be responsible for their distribution," the company said. 
Should the EUA be granted, it may be some time before the company has produced the treatment at scale. Currently, Regeneron says there are doses available for approximately 50,000 patients. It expects that number to increase to 300,000 in the next few months.
President Trump said to have no symptoms
Donald Trump's doctor says the president has shown no symptoms of the coronavirus since Tuesday and has not had a fever since the weekend. In a memo, Dr. Sean Conley said Trump has also not needed supplemental oxygen since leaving Walter Reed Army Medical Center.
"Of note today, the President's labs demonstrated detectable levels of SARS-CoV-2-IgG antibodies from labs drawn Monday," Conley reported.
Since being diagnosed with COVID-19 on Friday, Trump's treatment has consisted of the steroid dexamethasone, the antiviral therapy remdesivir, and an antibody cocktail from Regeneron. All but the antibody cocktail are readily available to other patients.
Midwest surge is heading east
U.S. cases are rising, with 50,000 new positive tests recorded on Wednesday. Projections developed at PolicyLab at Children's Hospital of Philadelphia (CHOP) show that the resurgence of virus risk in much of the Midwest and Mountain states over the past few weeks has spread into the Northeast.
Scientists say the number of positive tests have spiked. The researchers believe weather-related impacts on the spread of SARS-CoV-2, the virus that causes COVID-19, and lack of vigilance to proven mitigation practices are contributing to more widespread transmission throughout the northern U.S.
PolicyLab's forecasting model shows that much of the Northeast and New England are likely to see rising infection rates over the next four weeks. Case counts are projected to more than double in Boston by early November unless there are improvements in social distancing and other mitigation efforts.
Augmented reality has altered retail in the pandemic
Amid store closings, layoffs, and bankruptcies, the coronavirus pandemic has turned retail on its head. It has also apparently accelerated a major trend.
IBM's 2020 U.S. Retail Index report suggests that the pandemic has sped up the shift to digital shopping by around five years. The Harvard Business Review notes that an increased number of retailers have adopted augmented reality (AR) applications, allowing online shoppers to "try before they buy."
Jewelry retailer Kendra Scott, which closed its stores early in the pandemic, introduced an AR tool that allowed shoppers to virtually try on different earring styles using their electronic devices. With an iPhone and the Safari web browser, customers were able to preview the products directly on their ears and make a purchase.
Around the nation
Connecticut: The rate of positive tests plunged this week, but it was a case of a clerical error. Gov. Ned Lamont says a data entry error led to reporting 8,200 positive test results instead of the actual 17,714.

Texas: State officials have drawn up a list of who will be first in line to receive a coronavirus vaccine once one is approved. The list includes health care workers, essential front line employees, people over age 65, and people with underlying medical conditions.

California: Cases within the state are rising again, but top public health official Dr. Mark Ghaly says there is no evidence linking the increase in illnesses to the reopening of public schools. "We're looking at the information to see if there is a connection, and so far we have not found one," he said at a briefing.