---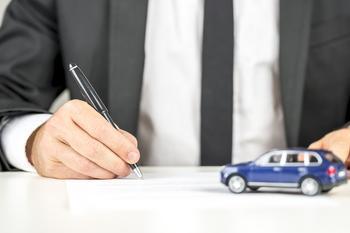 It's true that dealers have a big weekend of Memorial Day sales ahead, but it appears the string of record new car sales will end in May.
Both Edmunds.com and Kelley Blue Book (KBB) are projecting lower car sales this month, with an estimated year-over-year decline of around 6%.
Edmunds estimates that 1,537,436 new cars and trucks will be sold in the U.S. in May for an estimated Seasonally Adjusted Annual Rate (SAAR) of 17.5 million. That would be a 2.3% gain over April's sales but a 5.8% decline from May 2015.
It would be no surprise for sales to slow this month, as industry analysts have predicted a peak for the last few months. Even though it sees a slowdown, Edmunds says that 2016 should still be a record, breaking last year's mark of 17.47 million new car sales.
"It's easy to look at May's sales and conclude that the retail car market is losing steam, but it's too soon to say for sure that auto sales are leveling off," said Edmunds.com Director of Industry Analysis Jessica Caldwell.
Look for more incentives this summer
She says carmakers still have plenty of incentives in their promotional arsenals and will likely bring them out during the summer months, attracting consumers to new car showrooms. How consumers respond, she says, will tell the industry how the market is trending.
KBB is projecting a 6% year-over-year sales decline to a total of 1.53 million units, resulting in a SAAR of 17.4 million vehicles. KBB analysts Tim Fleming notes May has two fewer selling days and cautions not to read too much into May's final sales numbers.
"While this year may not bring the growth the industry has become accustomed to, it is important to remember that sales are still at record levels and economic factors point to continued strength in the near future," he said.
Fleming also believes the 2016 sales tally could end up being another record, with total sales approaching 18 million vehicles.
Big decline for GM
KBB projects General Motors (GM) will see the largest decline, mainly due to its shift away from emphasizing rental sales, selling fewer Chevrolet Cruze, Impala, and Equinox.
"GM is keeping the end-game in mind here; by reducing the volume of GM vehicles in rental fleets, the company will eventually see strengthened residual values," Fleming said.
Nissan could be May's big winner, benefiting from the redesigned Maxima. Fleming says the Maxima has proved an outlier to the overall decline in full-size car sales. Nissan should also get a boost from the Murano crossover, with projected sales growth of around 10%.
---