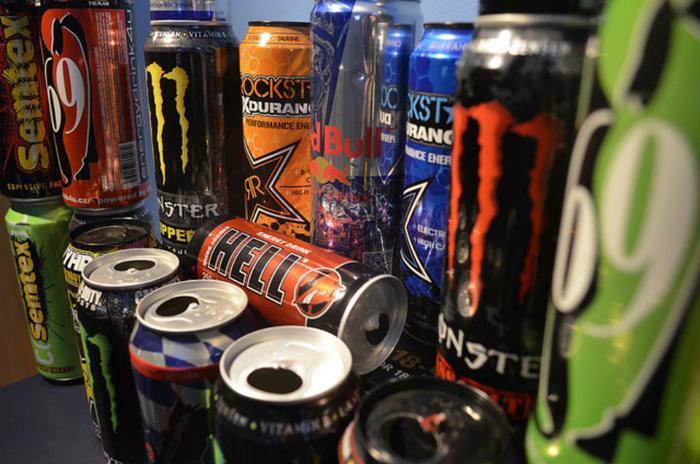 Although energy drinks are not intended for consumption by children, many children and teens -- especially young male athletes -- regularly drink highly-caffeinated beverages.
To that end, the American College of Sports Medicine (ACSM) has released an official statement on energy drink use. The sports medicine organization stressed that these drinks aren't safe for children and shouldn't be marketed in a way that appeals to youth.
"Energy drinks are extremely popular and concerns about their consumption are coming from every sector of society, which is why we've published these recommendations," said Dr. John Higgins, an associate professor of medicine at the University of Texas McGovern Medical School in Houston.
Health effects on kids
Children are at an especially high risk of experiencing complications from drinks with high levels of caffeine and sugar because of their smaller body size and potentially rapid and excessive consumption, according to the statement.
"The message that these beverages are not intended for children needs to be reinforced and widely disseminated," the group said.
"Our review of the available science showed that excessive levels of caffeine found in energy drinks can have adverse effects on cardiovascular, neurological, gastrointestinal, renal and endocrine systems, as well as psychiatric symptoms," Higgins said.
The group says more needs to be done to protect children and adolescents, as well as adults with heart or other medical conditions, from the potential adverse health effects of energy drinks.
Energy drinks versus sports drinks
The ACSM says there is a need for energy drink education among consumers, parents, physicians, athletic trainers, personal trainers, and coaches.
The organization asserts that many consumers don't recognize the difference between energy drinks and sports drinks, which may prevent them from making an informed decision about whether or not they or their children should consume them.
"Energy drinks are highly caffeinated beverages that often contain a myriad of vitamins, minerals, amino acids and herbal mixtures," the group explained. Sports drinks contain carbohydrates, minerals, electrolytes and flavoring and are intended to replace water and electrolytes lost through sweating during exercise.
In its newly published guidelines, the ACSM says energy drinks should not be consumed before, during, or after intense exercise, noting that deaths linked with energy drinks have occurred when a person consumed energy drinks before and/or after vigorous activity.
"When used safely and with moderation, energy drinks may have some short-term, performance-enhancing effects," Higgins said. "However, users are generally unaware of the many potential adverse reactions that could have long-term effects, some of which are quite serious."
Adverse effects related to large amounts of caffeine include dangerous heart arrhythmias, increased blood pressure, anxiety, headache, insomnia, and nausea.
The American Academy of Pediatrics recommends that adolescents aged 12 to 18 years should not exceed 100 mg of caffeine a day, which is the amount of caffeine in one cup of coffee.
The full statement has been published in online in the journal Current Sports Medicine Reports.