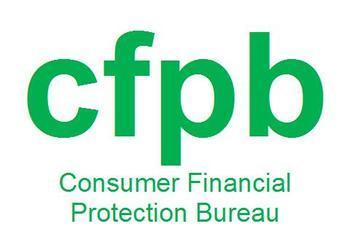 Alarmed by the rapid dismantling of consumer protection measures enacted during the Obama Administration, more than 100 consumer advocates from 36 states are coming to Washington, D.C. this week to lobby Congress.
In particular, the advocates are calling on Congress to reject legislation that would weaken the Consumer Financial Protection Bureau and undermine its proposed rules to limit high-cost payday loans and forced arbitration.
Last week, the House Financial Services Committee approved the Financial CHOICE Act, which would essentially gut the CFPB by eliminating much of its authority and enforcement powers. Under the bill, the CFPB would lose its ability to stop unfair, deceptive, and abusive practices, and would no longer have the power to fine companies for breaking the law or order them to provide refunds to consumers cheated out of their money. 
"The CHOICE Act is the wrong choice for consumers because it strips the CFPB of most of its power to take on banks and other financial firms that engage in unfair and predatory practices," said Pamela Banks, senior counsel for Consumers Union, the policy and mobilization division of Consumer Reports. "This bill neuters this critical consumer watchdog and would leave Americans more vulnerable to getting hit with hidden fees, costly scams, and financial fraud."
The bill blocks the CFPB's authority to conduct financial education campaigns and would do away with the agency's public complaint database. If the bill is approved, the CFPB's director could be fired at will by the President, unlike other banking regulators, and the agency's budget would be subject to the congressional appropriations process, opening it up to further attack by financial industry opponents determined to shrink its budget.
Paralysis by analysis
The advocates are also urging opposition to the Regulatory Accountability Act, which they say will cause agency paralysis by analysis and make it extremely difficult to enact important new health, safety, and pocketbook protections.  
The effort is being coordinated by the Consumer Federation of America and is co-sponsored by Consumers Union, U.S. PIRG, National Consumer Law Center, Public Citizen, National Consumers League, National Association Consumer Advocates, and Americans for Financial Reform.
"We're facing an unprecedented attack in Congress on sensible consumer protections that help protect our wallets and keep us safe," said Stephen Brobeck, Consumer Federation of America's Executive Director. "Lawmakers should stand with consumers and reject proposals that threaten to weaken the CFPB and block essential safeguards for working families."