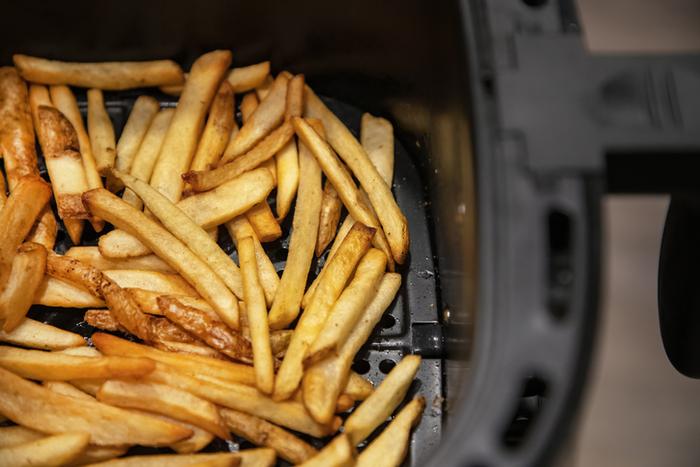 The adage "be careful what you ask for" may come into play here.
According to a survey by Cinch Home Services, air fryers were the small appliance most requested for a holiday gift. They topped the list that included microwaves, food processors and coffee makers.
By generation, Gen X and millennials were the most enamored by air fryers, while baby boomers were requesting coffeemakers.
Conversely, the least requested gifts were hot plates, chainsaws and garbage disposals.
How does this work?
For the uninitiated, an air fryer isn't really a fryer, but uses a combination of radiation and convection to cook food.
The fryer has a heating element near its top that pushes heat into the air in the cooking chamber (radiation), while a fan circulates the heated air rapidly around it (convection).
This produces a cooking method that's closer to frying than baking. But because there's significantly less oil involved, your food is healthier.
Air fryer safety concerns
The great desire for air fryers came despite what Cinch, a home warranty company, describes as a "country-wide spike in air fryer accidents this winter."
Cinch says Internet searches for "air fryer accidents" shot up 600% since October.
The Consumer Product Safety Commission (CPSC) lists two air fryer recalls in the past five years -- both of them in 2022.
The first was from Best Buy for more than 777,000 Insignia air fryers over overheating concerns, while the second was for close to 12,000 of the appliances made by Magic Chef.
According to CPSC, there were no incidents or injuries in connection with the Magic Chef recall. The Insignia case involved reports of more than 100 appliances catching fire, burning, or melting and two injuries.