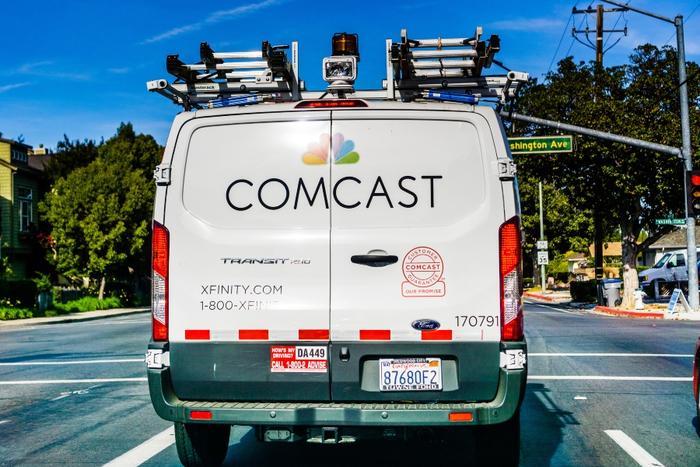 Comcast customers in several states found themselves without cable or internet service for a couple of hours on Tuesday. The company reported outages that were concentrated in New Jersey, Pennsylvania, and Illinois. There were also reports of widespread outages in the San Francisco area.
"Unfortunately, due to unforeseen circumstances, we are experiencing widespread interruptions to the XFINITY Services," the company posted on Twitter Tuesday morning. "We are working to resolve the issue and do apologize for the inconvenience."
Downdetector reported more than 53,000 outages, peaking around 9 a.m. ET. The company said it only reports outages when they affect wide areas, noting that isolated outages of all internet services are common throughout a typical day. According to the Downdetector report, 64% of the outage reports involved what was described as a "total blackout."
In a later statement, Comcast said it was having connectivity issues nationwide, though wide areas of the country reported no trouble. At midday on Tuesday, the company issued a statement confirming that the network issue was the reason for so many subscribers having no service.
"We have addressed the issue and service is now restoring for impacted customers, as we continue to investigate the root cause," the company said.
Quickly resolved
According to Downdetector, the worst of the outage lasted for little more than an hour. By 10:30 a.m., the number of affected users had been cut in half. By 11 a.m. there were only around 3,000 outage reports.
Any internet service provider will have connectivity issues from time to time, but Will, a Comcast Xfinity subscriber in Dorchester Center, Mass., says it happens too often for his liking.
"Xfinity has had me down for three days and I work from home," Will wrote in a ConsumerAffairs review. "If you remotely work from home DO NOT get their services!"
ConsumerAffairs reviewers rate Xfinity 3.7 out of 5 stars in more than 4,400 verified reviews.