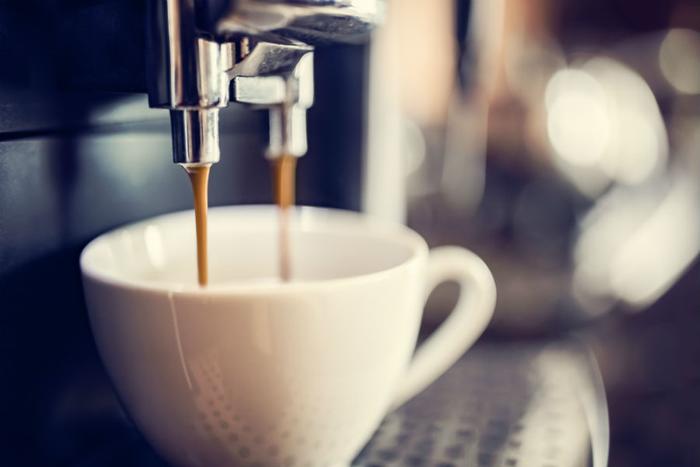 Regulations proposed Friday would keep carcinogen warning labels off of coffee served in California.
The state's Office of Environmental Health Hazard Assessment (OEHHA) has argued that consuming acrylamide -- a chemical formed in the coffee roasting process -- poses "no significant cancer risk" based on the latest research.
In March, a superior court judge in Los Angeles ruled in favor of a consumer group that argued that coffee companies in California must post cancer warnings to customers under Proposition 65 -- the state's Safe Drinking Water and Toxic Enforcement Act.
Numerous coffee sellers -- including Starbucks, Caribou Coffee, Folgers, and Keurig Green Mountain -- fought against the ruling in a court filing by arguing that previous studies have found that coffee doesn't contain dangerous levels of acrylamide.
The filing noted that studies have shown coffee may even have health benefits, pointing out that the beverage is "independently associated with a decreased risk of several major chronic diseases."
Trace amounts of acrylamide
The regulation recently proposed by the OEHHA would overturn the March ruling and keep coffee sellers from having to attach cancer warning labels to their products. It would specifically exempt coffee from the Proposition 65 law.
"The proposed regulation states that drinking coffee does not pose a significant cancer risk, despite the presence of chemicals created during the roasting and brewing process that are listed under Proposition 65 as known carcinogens," the OEHHA writes.
"Coffee, a unique and complex chemical mixture made from the roasted seeds of the coffee plant, contains many different compounds, including carcinogens listed under Proposition 65, and anticarcinogens," the agency said.
The new regulation asserts that Proposition 65 does not apply when the toxic chemicals are present in levels that are so low that they do not pose a significant cancer risk.
The OEHHA noted that a recent review of coffee and cancer from the World Health Organization concluded that coffee's official cancer risk classification should be downgraded due to the fact that there is not enough evidence to link coffee to a variety of cancers.
"The International Agency for Research on Cancer (IARC) — the only Proposition 65 authoritative body to have evaluated coffee — concluded that coffee consumption is not classifiable as to its overall carcinogenicity and is associated with reduced risk of certain cancers in humans," the OEHHA said.
The proposed regulation will face a hearing in August and will then be reviewed by the state's Office of Administrative Law for compliance with Proposition 65 and other laws. The rule could be implemented as early as January 1, 2019, according to the OEHHA's deputy director.