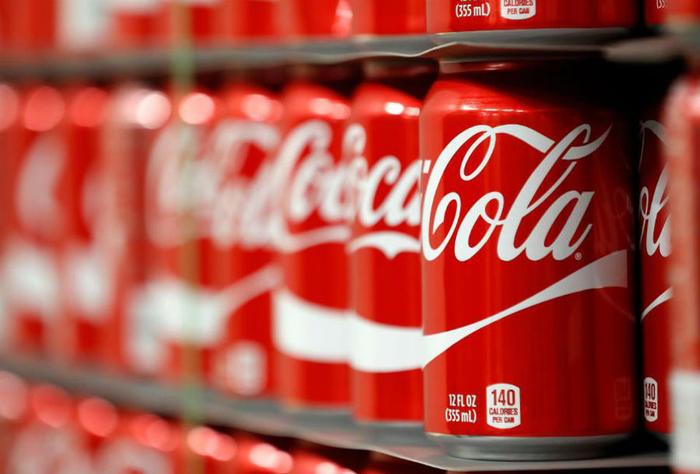 Due to the 10 percent tariff on imported aluminum, Coca-Cola announced an increase in soda prices, as Coke cans are now more expensive to produce. CEO James Quincey called the price increase "disruptive" but ultimately deemed it necessary.
"Obviously, while [customers] may understand the cost pressures that are out there on freight, on the increases in steel and aluminum and other input costs that affect the bottling system and affects some of our furnished products, clearly, these conversations are difficult," Quincey said on the company's earnings call last week.
Ultimately, the increases will vary depending on the retailer. A Coca-Cola spokesperson said the onus is on the retailer to determine whether or not to raise prices for consumers.
"We have not commented on specific U.S. price increases, as they vary by channel and by customer (which is a retailer who sells our products)," a spokesperson said. "Also, note that increases are at the customer level. Customers have discretion in what consumers are charged on the shelf."
What's at stake for consumers
Since the Trump administration has imposed billions of dollars in tariffs on imported goods from Mexico, China, Canada, and the European Union, not only will U.S. exporters most likely sell less moving forward, but U.S. consumers are likely to be the ones who foot the bill.
Consumers are likely to face higher prices on both imported and domestic goods. Many U.S. corporations reported that higher costs from tariffs wouldn't affect profit margins, but they added that it would affect consumers' wallets.
"With the latest round of tariff talk we could see an inflammatory impact in automotive, however, there is still a fair amount of uncertainty around its timing and ultimate impact," said Carol Yancy, CFO of Genuine Auto Parts. "With that said, we expect to be able pass along any increases to customers."
"Our focus right now is really on transferring this cost on to the consumers and end users because we see it as a very direct cost increase, and it's something we believe that's an appropriate response in the short and medium term," said Donald Allan, CFO at Stanley Black & Decker.
Increased prices haven't hit shelves just yet, but they are certainly on the horizon. Information Technology Industry Council (ITIC) Executive Vice President for Policy Josh Kallmer warned consumers that tariffs on electronics and finished products would have the greatest impact on consumers. He predicted higher costs for LEDs, printer and scanner components, and sensors. With higher prices on these items, Kallmer predicts the prices of computers, thermostats, phones, and other everyday items will also rise.