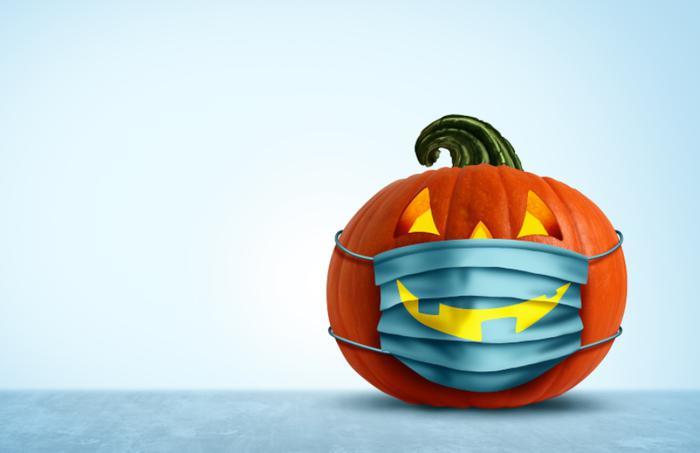 The COVID-19 ghouls have forced brand marketers to find new tricks to treat consumers with this Halloween. Many have taken to digital and mobile mediums to work their magic, and early results are promising.
MarketDive reports that brands have taken what may be their deepest dive into immersive tech this Halloween. The more future-thinking companies are leveraging things like augmented reality, geolocation, and virtual avatars to try and recreate the experience of in-person festivities since the Centers for Disease Control and Prevention (CDC) has suggested that people skip in-person Halloween festivities this year. 
Other brands hooked up with hot apps like TikTok to offer things such as Chipotle's half a million buy-one-get-one "Booritos" campaign.
"These are practical, fun and forward-thinking applications of technologies that, under different circumstances, often come across as afterthoughts or gimmicks," was MarketingDive's purview on the Halloween campaigns.
The best of the best Halloween gimmicks
In surveying MarketingDive's favorite Halloween digital tie-ins, ConsumerAffairs uncovered these gems consumers might like to try and incorporate into their own spookfests:
Mars Wrigley, the company behind candy brands like M&Ms, Skittles, Snickers, and Twix have a virtual Halloween app experience called Treat Town. Treat Town is a place where candy givers and trick-or-treaters can collect their favorite candy, connect with friends, and even visit digital attractions like Disney's Haunted Mansion.

Burger King's Halloween promotion offers free Whoppers and $5 meals to mobile users who visit "BK Scary Places," which happens to be a rather direct shot at the abandoned locations of competitors like McDonald's and Wendy's. The brand will share the exact coordinates of the scariest places through its social media channels and www.bk.com/scaryplaces taking guests to the location. 

Since candy is king at Halloween, Hostess is trying to wedge its snack line into the category with its "Bring Hostess Halloween Home" campaign, which features creative recipe tricks to help consumers turn everything from Twinkies and cupcakes into mummies and cemeteries.
Parents' Halloween spending is up
A recent survey suggested that parents are spending more this Halloween, mostly because they're trying to compensate for the fewer COVID-caused holiday activities. According to the National Confectioners Association, candy sales are up 8.6 percent compared to a year ago, possibly because marketers are dropping more money on Halloween ads. In September, Numerator said its tracking of Halloween-themed messaging was up 17 percent versus 2019.