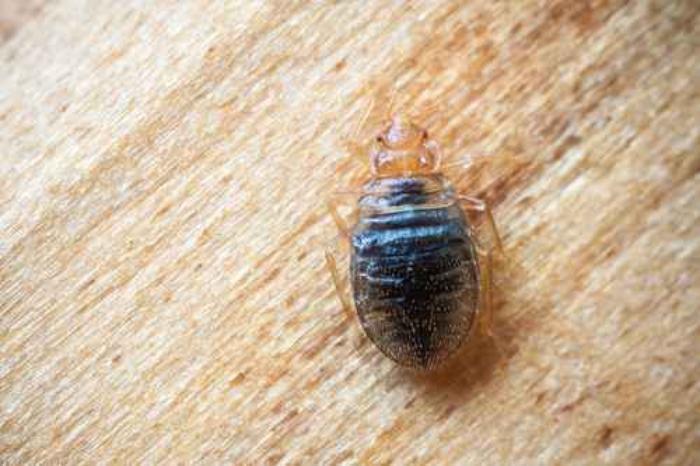 Once banished to oblivion, bed bugs have been making quite a comeback in the U.S. since 2004.
When you ask the Centers for Disease Control and Prevention (CDC), it attributes the epidemic to bed bugs developing a resistance to pesticides.
While these bugs infect homes and apartments, the first place consumers are likely to encounter them is in a hotel room. And it's not just low-rent motels – bed bugs have been reported at some of the pricier chains.
When consumers encounter bed bugs in a hotel room, whether it's Motel 6 or the Hilton, they don't keep quiet about it. They spread the word on review sites like ConsumerAffairs – and may even report it on special sites like BedBugRegistry.com.
Not good for business
When that happens it definitely isn't good for business. Researchers at the University of Kentucky (UK) have tried to measure the economic hit a particular hotel takes when guests have an encounter with bed bugs.
"The goal of the research was to understand consumer preferences when choosing a hotel for business or leisure travel, and how the risk of bed bugs influences their decision," said Jerrod Penn, one of the researchers in the Department of Agricultural Economics and the lead author of the study.
The researchers came up with some hard numbers to show the economic impact these bed bug reports have when tehy appear online. Their results show that, on average, a single report of bed bugs in recent traveler reviews lowers the value of a hotel room for a business traveler by $38 and $23 per room per night for leisure travelers.
"The higher loss of hotel room values for business travelers is not surprising given that they tend to stay in pricier rooms," said agricultural economics professor Wuyang Hu.
Important factor for hotels
A second mention of bed bugs in recent traveler reviews decreases the value of a hotel room even more, but proportionately to a lesser extent than the first report. Still, the research emphasizes the importance of keeping rooms pest-free for hotels.
"We also asked people about likely reactions specific to bed bugs," said Penn. "Survey respondents were asked how they would respond to reading an online review that reported bed bugs while looking to book a room for an upcoming trip. A majority of business and leisure travelers said they would not select that particular hotel."
When consumers in the survey were given a list of potential problems they might encounter with a hotel room, finding signs of bed bugs was the problem most likely to cause them to check out and find another place to stay.
Reactions to other concerns, like smoke odor, unclean bathroom, and dirty sheets, mostly involved reporting the concern to the front desk and requesting another room.
Disclosure
The research also uncovered a strong desire by consumers to require hotels to disclose if a particular room had reports of bed bugs in the past. The researchers say that could have far-reaching implications for hotels.
"Such disclosure could necessitate taking rooms out of service for prolonged periods even after the risk of bed bugs has diminished," said UK entomologist Michael Potter, one of the researchers.
One other noteworthy finding in the research – more than two-thirds of travelers questioned were unable to distinguish a bed bug from other household insects.
More than half said they never worry about bed bugs while traveling - although about one in three business travelers and one in five leisure travelers either know someone who has gotten bed bugs or had them themselves.
Meanwhile, experts at the University of Minnesota have assembled this handy guide to inspecting your hotel room for the pests.