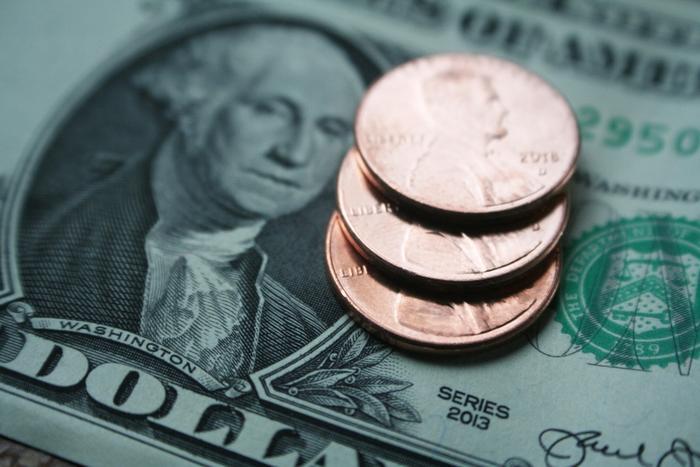 Bank of America (BA) promised its employees an increase to its minimum wage by early 2021. But the company says it will implement the $20 an hour minimum wage in the first quarter of next year, a year ahead of plans.
While there is growing pressure in all industries to increase basic pay, the bank said it's decision has more to do with the bottom line. To be profitable, companies — banks included — need good people. But with unemployment at record low rates, the competition for good employees is fierce.
BA says it can deliver "sustainable, responsible growth" by making employment at the bank more attractive. The current minimum wage is $17 an hour, so the increase to $20 an hour amounts to around $6,000 a year.
"As part of our commitment to being a great place to work, we are saying thank you, and sharing our success with our teammates who serve our clients and communities every day," said Sheri Bronstein, chief human resources officer at Bank of America.
The increase was announced in April
BA announced the increase in the minimum wage back in April and increased the base pay to $17 per hour the following month. At the time, CEO Brian Moynihan said it was important for the bank to share its growing success with its employees.
The minimum wage is a hot button issue since many people complain that it's extremely difficult to make ends meet on the current federal minimum wage of $7.25 an hour. For that reason, several large employers, including Walmart, Target, and Amazon, have instituted minimum wages that are well above the federal requirement.
In July, Democrats who control the House of Representatives approved a bill to raise the minimum wage from the current $7.25 an hour to $15. The 231-199 vote was largely symbolic, however. Though the House measure drew three Republican votes, the GOP -- which controls the Senate — has not taken it up.
Some who support higher pay for employees at the bottom of the pay scale worry that a big jump in the minimum wage could have negative repercussions by speeding up automation that would eliminate jobs.
The last minimum wage increase took effect just over 10 years ago. Adjusted for inflation, $7.25 in 2009 is equivalent to $8.66 today.