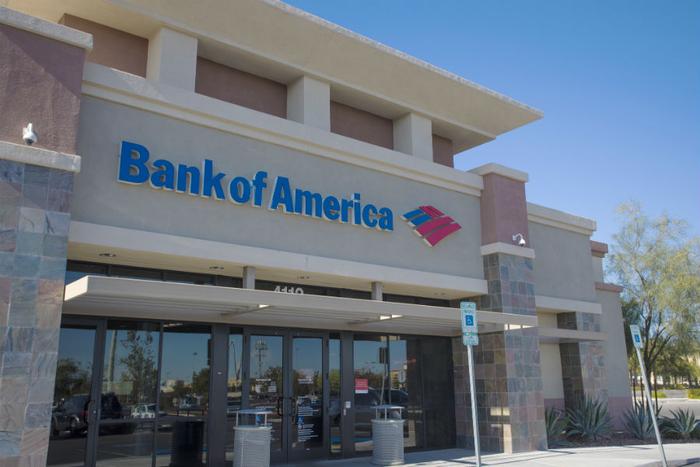 Bank of America is moving customers who previously had easier access to free checking accounts to traditional accounts, which charge a monthly fee if the balance is low.
With "core" checking, customers are required to have a minimum daily balance of $1,500 or a  minimum monthly direct deposit in the amount of $250. Otherwise, they will be charged an additional $12 each month. The charge is described as a "maintenance" fee.
"There are always costs associated with maintaining accounts," Bank of America spokesman Betty Riess tells Consumer Affairs.
The $250 monthly minimum deposit can come from a consumer's salary, social security, or pension, but it must be directly deposited, meaning that customers who are paid over $250 regularly via paper checks or cash will still be charged a monthly service fee if their balance falls under $1500 on any given day.
"If you look at our competitors, you will see it is one of the lowest in the industry," Riess says  of the $250 direct deposit minimum.
Consumers who do not meet the minimum direct deposit requirements must always have at least $1,500 in their account, every single day of the month. " A customer would need to maintain that amount in the account every day to avoid the fee – assuming they don't meet other qualifiers," Riess adds via email.
Low-income customers support old program
Bank of America introduced its free checking program called e-Banking in 2010. It appealed to low-income customers, though the bank's spokespeople deny that those customers were their market base.  
"E-Banking account was never a 'free' checking account, nor was it designed as an account targeting low-balance consumers," Riess contends.  The program "was designed for tech-savvy customers who wanted to bank on the go."
The program did technically come with a monthly service fee of $8.95, but that fee was waived if customers agreed to forego paper statements and not visit a teller routinely.  Bank of America stopped offering e-Banking to new customers in 2013 and in the years since has been transferring them over to its "core" checking program.
Riess could not provide data on how many customers had used e-Banking, but one Change.org petition asking for it not to be eliminated has over 50,000 signatures.
"There have been times where I've only had $10 to my name. That wouldn't even cover the maintenance fee," says one of the several Change.org petitions circulating online. "Bank of America was one of the only brick-and-mortar bank[s] that offered free checking accounts to their customers."
Bank of America says that students under the age of 24 are "eligible" to have the $12 fee waived, as are customers who join rewards programs.
Riess adds that Bank of America also offers customers a program called Safe Checking that charges a flat $4.95 monthly service fee--but that program does not allow the account holder to write checks.