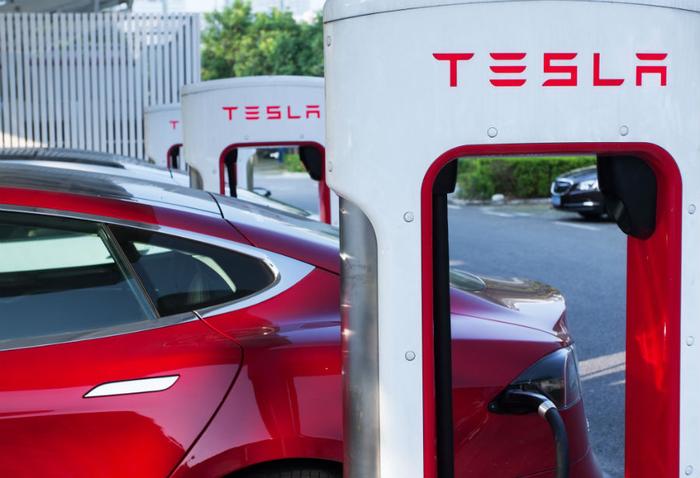 The first time that a newspaper reported on a Tesla driver jumping the curb and crashing into a building was 2014. The driver was a Bakersfield pharmacist and the director of a medical research non-profit who, in a subsequent complaint to federal regulators, said that her new car shot off by itself.
"The way the car just went in, it just didn't feel like a normal car," the driver Bhavana Patel told ConsumerAffairs in an interview last month, describing the surreal moment four years prior when she jumped a curb and crashed into a restaurant.
Since then, a series of markedly similar crashes involving Tesla drivers attempting to park have been described in news reports, consumer complaints, or in legal filings.
The latest incident took place this Tuesday. Workers were already boarding up the front window of a Phoenix chiropractor's office that a Model X had crashed through by the time a news anchor reached the scene.
"The driver jumped the curb sometime before 8:30 this morning and plowed into this building," Fox 10 Phoenix anchor Linda Williams reported.
No one was hurt, and the driver was not named or ticketed. Williams said that the Model X appeared to have front end damage. The report ends there.
Driver files complaint to NHTSA
The following day, someone in Phoenix filed a complaint to government regulators claiming that their 2017 Model X suddenly took off by itself and jumped the curb as they were trying to park.
The National Highway Traffic Safety Administration (NHTSA), the government agency that maintains a database where consumers can leave complaints about cars, leaves out the names and other identifying details of people who submit postings. But the complainant's brief description of the crash appears to match the crash that the Phoenix news station reported on the previous day.
"I WAS PARKING WHEN I FELT THE VEHICLE SUDDENLY ACCELERATE AND JUMP THE CURB, SMASHING THROUGH THE FRONT WINDOWS/DOOR OF A BUSINESS," says the NHTSA complaint filed from Phoenix on Wednesday.
A pattern of jumped curbs and smashed buildings
In June 2016, Model X owner Puzant Ozbag posted photographs on a Tesla forum showing his new SUV on top of a grassy curb, the front end smashed into a building.
The five-day-old car "while entering a parking stall suddenly and unexpectedly accelerated at high speed on its own climbing over 39 feet of planters and crashing into a building," Ozbag wrote in a post online. "This could have easily been a fatal accident if the car's wheels were not turned slightly to the left."
Two months later, a video surfaced online showing another Tesla crashing into a gym.
"Recently, my wife experienced a near fatal accident when she was slowly parking at her gym," says a subsequent post on a Tesla forum. "The car violently exploded into full acceleration and could have easily killed people in the gym." The post was reportedly removed from the Tesla forum shortly after its publication.
In February 2017, a video was published to YouTube showing another Tesla smashed into a building in Morgan Hill, California.  
And in January of this year, three people filed complaints on the NHTSA website describing their Tesla cars suddenly accelerating at full speed as they were parking. The drivers describe receiving limited data from Tesla, other than a letter informing them that they had pressed the accelerator pedal. The drivers said they were certain that wasn't the case.
Tesla places blame on drivers
Patel, the woman involved in the 2014 crash, also received a letter from Tesla blaming driver error for the collision. The company encouraged her to have the car repaired so it could get back on the road. But shortly after, Tesla estimated that repairs to the front end would cost $68,000, all but ensuring it would be totaled.
Tesla publicly responded to Puzant Ozbag's 2016 accusations in an interview with the site Electrek. "Data shows that the vehicle was traveling at 6 mph when the accelerator pedal was abruptly increased to 100%," a Tesla spokesman told the site at the time.
A class-action lawsuit filed last year tells a similar story. South Korean actor Ji Chang Son said his Model X spontaneously accelerated as he was slowly pulling into his garage in Irvine, California.  
Tesla told the press that the actor was simply trying to use his celebrity status abroad to hurt Tesla. In court filings, Tesla argued that there is no legal duty "to design a failsafe car," or a car with an algorithm that would prevent it from accelerating into a fixed object.
Engineers point to computer glitches
Tesla is not the first automaker to be hit with sudden unintended acceleration complaints, and the company's response mirrors the script that established automakers have taken.  
The blame for such crashes is almost always chalked up to drivers mistaking the gas pedal for the brake. But some engineers insist that glitches in the computers that power most cars can, in rare cases, cause sudden unintended acceleration.
Toyota famously paid $1 billion to the Department of Justice to settle a criminal investigation over sudden unintended acceleration cases. The automaker said the problem was rooted in sticky pedals and floor mats, not electronics, despite a multi-million dollar civil lawsuit successfully arguing to the contrary.
Honda in 2014 recalled 175,000 of its vehicles in Japan due to an electrical glitch that the automaker said could cause sudden unintended acceleration.
Tesla has not yet released a statement in response to the most recent crash and has not responded to repeated requests from ConsumerAffairs to comment on sudden acceleration complaints.