---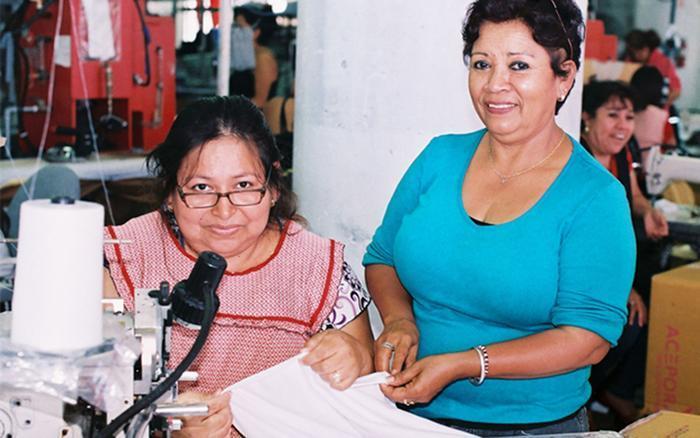 American Apparel is bankrupt again, less than a year after it emerged from an earlier bankruptcy filing. Ths Los Angeles clothing manufacturer says it is selling $66 million worth of intellectual property and other assets to Gildan Activewear.
Gildan owns and operates vertically-integrated, large-scale manufacturing facilities which are primarily located in Central America, the Caribbean Basin, North America, and Bangladesh.
The company has been trying to deal with shrinking sales and other issues since Dov Charney, the company's founder and former CEO, was ousted in December 2014 over allegations of misconduct, including sexual harrassment.
American Apparel has promoted itself as an example of a successful manufacturing operation in an era when most manufacturing has moved overseas. It has been a heavy supporter of immigration, noting that many of its California employees are immigrants.
Strategic move
"We are confident that this decision is the best strategic move forward, in order to preserve the legacy of the American Apparel brand," Bradley Scher, chairman of American Apparel's board of directors, said in a letter to employees, according to a report in The Wall Street Journal.
For over a decade, American Apparel was strictly a wholesaler, providing blank T-shirts to retailers across the country. The company went retail in 2003, and opened a jaw-dropping 260 locations worldwide, a decision that has contributed to its financial woes ever since.
Tasteful design and eye-catching ads that played up the "Made in USA" angle, made AA an attractive alternative to big-name retailers like the Gap and Banana Republic, especially for young shoppers. 
But restive investors and sluggish sales, combined with Charney's issues, combined to drag down the company's stock price and hamper its future prospects. 
---