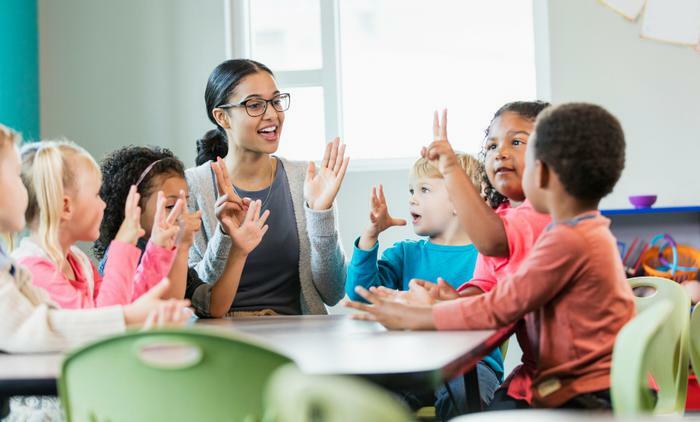 A new study conducted by researchers from Carnegie Mellon University explored which teaching styles are the most effective in the classroom. 
According to the researchers, teachers who adopt an active learning approach by incorporating the latest technology, group discussions, and interactive activities are likely to get the most out of their students. Conversely, lecturing was found to be less effective when it came to students' academic performance.
"We wanted to see what we learned from teaching and learning during COVID and what could be brought back into the classroom," said researcher Nesra Yannier. "COVID forced educators to engage students in novel ways, and teachers were experimenting with new technology." 
Keeping students engaged
The researchers analyzed data from previous studies that collected information on learning styles across all age groups -- from elementary-aged students to college students. They looked at different ways teachers can deliver lessons and which methods were the most effective at keeping kids engaged and involved in the subject matter. The team also examined how artificial intelligence (AI) plays a role in students' learning outcomes. 
The researchers learned that keeping students involved and active during class is the best way to keep them engaged and produce the greatest academic achievement. One study found that when students are physically active during a lesson, they're more likely to retain the information down the road. 
Aside from grades, active learning was associated with a better understanding of the material. The study showed that when students are actively engaged, they're better able to discuss the topic with others, which shows a deeper comprehension. 
In their trial with AI, the researchers learned that virtual helpers are beneficial to both students and teachers. They're able to answer students' questions during lessons, which can help teachers with the flow of their plans. From a student standpoint, AI was used to conduct various hands-on experiments in the classroom, prompting the students to talk with each other more, stay invested in the lesson, and ask more questions. 
The researchers hope these findings highlight the benefits associated with active learning in the classroom. It ultimately helps to keep students participating and involved in the lesson -- even if that means getting them physically moving. 
"It's quite clear in this collection that even among like-minded folks there are seven or more applications of active learning that work and sometimes they work in contradictory ways," said researcher Ken Koedinger. "There is so much richness in this field that we can continually make improvements to make it more effective and enjoyable for a long, long time."