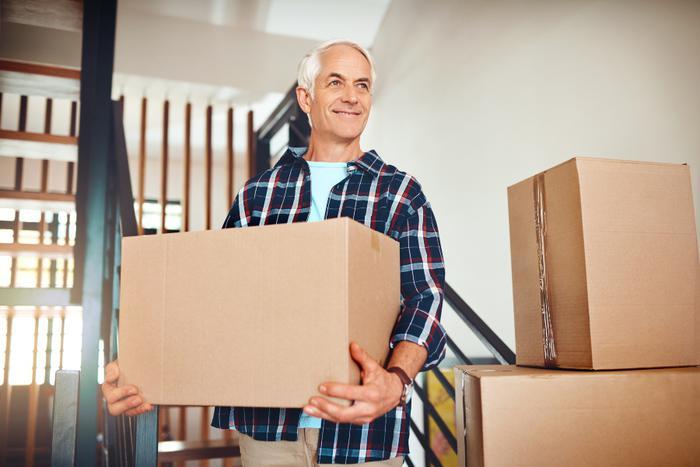 As JCPenney, Macy's, and other large retail chains vacate America's malls, mall owners and local governments may be looking to fill in that empty space with more senior housing. A new report from SmartCitiesDive says a number of cities across the U.S. are looking to "infill redevelopment" of vacant mall sites to bridge the growing housing gap for aging populations.
America's aging senior population is in a tight spot when it comes to affordable housing. Housing experts warn that rising home prices and low inventories are creating a new housing crisis for baby boomers. Add to that the fact that the COVID-19 pandemic has disproportionately plagued senior communities and you've got yourself a conundrum -- or an opportunity, depending on how you look at the situation.
"If you want to be located in close-in suburbs, this is where the land is [for developers,]" said June Williamson, chair and associate professor of architecture at the City College of New York.
As an example, Williamson cited one of the country's oldest malls -- Seattle's 70-year-old Northgate Mall -- and how the land it sat on has been repurposed for housing. In rehabilitating its space, the mall owners shifted their dependence on development of a high-density residential building, a hotel, a planned transit center, and a National Hockey League center and turned its parking spaces into senior housing dubbed Aljoya Thornton Place. 
Walkability is key
The angle the Thornton Place developers are pitching seniors is that it's an "urban village" for people who "love the energy of urban life but don't want to live downtown" -- a huge lure for healthy older residents when looking for a place to live, Williamson told SmartCitiesDive.
A recent survey by the National Association of Realtors confirmed Williamson's insight. It found that Americans aged 55 and older have an increased interest in housing with "walkability" -- where residents can easily walk to grocery stores, retail establishments, and restaurants. 
Some of those walkable senior communities "might have closer proximity to social services, continuing education, medical care and mass transit," Williamson anticipates. "A generation ago, senior living centers were like campuses, with a long drive, in a remote bucolic area, set apart. [But] people want to live near their communities."
A fad or the incubation of a trend?
Seattle's not by itself in the redevelopment of abandoned mall sites for affordable senior housing. According to a New York Times report on the matter, retail closings across the U.S. have led to some 400 proposals for retrofits, and 75 percent of those are either in progress or have been completed. In addition to Seattle's Thornton Place, there are similar developments in Wheat Ridge, Colo., a suburb of Denver, and Irondequoit, N.Y., a suburb of Rochester that occupies an old Sears site.
As time goes by, what's now an idea in its infancy could turn into a trend simply because of the explosion in the senior demographic. "In 2034, there will be more people over 65 than under 18 for the first time ever," said said Danielle Arigoni, director of AARP's Livable Communities. 
"Localities have not adequately stockpiled to meet that need. More than half of households have one or two people, but over 85 percent of housing stock is two or more bedrooms. So there's already a real mismatch."