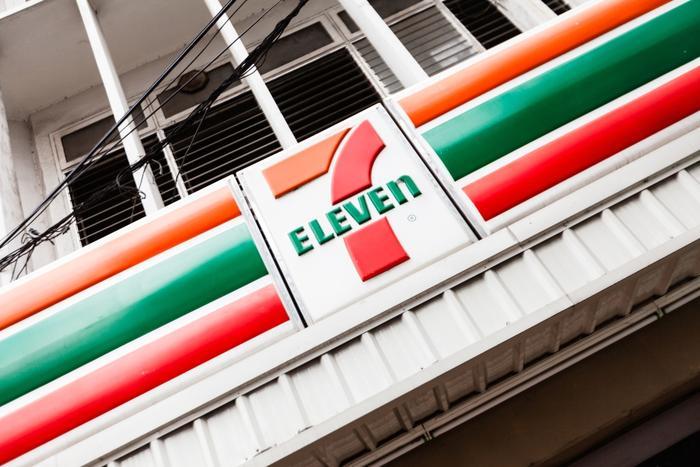 Convenience store chain 7-Eleven is expanding its delivery service to bring purchased items to customers who are in public locations, such as parks or beaches -- so-called "hot spots."
The service, which uses the 7-Eleven app, will launch Monday, delivering to more than 2,000 locations. The company currently makes deliveries to customers' homes in 23 markets.
With the latest app update, the company will send the ordered items through Postmates to customers who happen to be away from home but are in one of the designated hot spots. 7-Eleven said it will deliver products to parks, beaches, sports fields, entertainment venues, and other public locations that may not have traditional addresses but are identified on the app with 7NOW pins.
"Our mission is to redefine convenience by becoming a customer obsessed, digitally enabled company," said Gurmeet Singh, 7‑Eleven chief digital, information and marketing officer. "7NOW Pins makes convenience more convenient, by keeping customers in the moment, whether at a game, in the park or enjoying the sun on the beach. 
Singh says the company began hearing from its customers after it launched its home delivery service, with many asking for delivery when they are away from home. The 7NOW service is similar to a delivery option recently adopted by Dominos.
Wide selection of products
Consumers ordering through 7NOW Pins can choose from a selection of beverages, fresh and hot foods, snacks, cosmetics, home goods, and thousands of other products available for purchase. Beer and wine will be available for delivery in select markets. To simplify the process, users can go to their history and reorder previous items without much effort.
To order delivery to a 7NOW Pin, consumers just need to open the app and select the nearest 7NOW Pin on the interactive map. Every 7NOW Pin is the location of a public place or space where customers can receive the delivery. 
The delivery company will pick up the order from the nearest participating store and deliver it to the selected 7NOW Pin location or specified address in 30 minutes or less, in most cases.
The charge for this convenience is a flat fee of $3.99. If the price of the order falls below $15, 7-Eleven will tack on another $1.99.