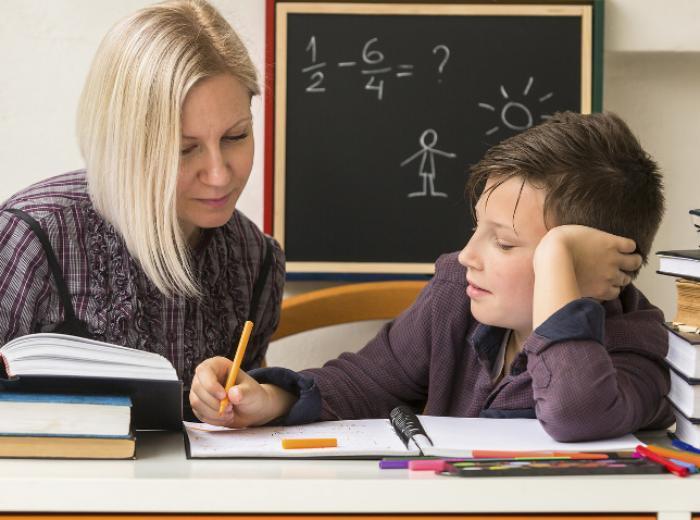 The concept of a tutor to provide extra help to a student is centuries old. In recent years however, it has taken on added significance as more parents try to improve their children's academic performance.
Once looked upon as a tool to help struggling students catch up to their peers, tutors are now employed to give students an advantage – to help them tackle more challenging courses and turn B's into A's. Parents are willing to spend big money for the services of a good tutor who achieves results.
A tutor, after all, can mean the deciding factor in getting accepted at an elite college, if that is a goal. More importantly, a tutor can help a student master the material, laying a solid foundation for future learning.
The New York Timesreports in-demand private tutors can command $400 an hour or more but the average rate is considerably lower – usually around $50. Private in-home tutors are the most costly while tutoring centers, where instructors work in a classroom setting, helping several students at once, are a fast-growing business.
Here are 5 national and international tutoring companies, reviewed by ConsumerAffairs readers, that you might consider.
Sylvan Learning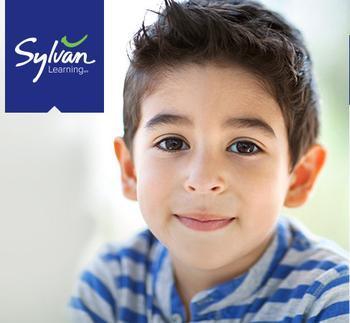 Of the national tutoring franchises and chains, Sylvan Learning is probably the largest and most well known, thanks to an extensive marketing campaign.
Sylvan got its start in the Pacific Northwest in 1979 when a former teacher, W. Berry Fowler, decided there was a market for helping children keep up, and get ahead, in their school work. By 1986 there were over 500 Sylvan Learning Center franchises around the country and shortly thereafter, Sylvan became a publicly traded company.
Today Sylvan focuses on instruction in reading, writing, math and study skills. Like many tutoring operations, the company in recent years has emphasized instruction in science and the so-called STEM areas – science, technology, engineering and mathematics.
"The fastest growing areas of our economy are the STEM-related sectors," said Jeffrey Cohen, president and CEO of Sylvan Learning. "We have to provide more opportunities for our students, especially girls, to explore STEM subjects at an early age. We want to engage every elementary student, ignite their passion for discovery and put them on a path for fulfilling and successful careers. Waiting until high school is too late."
Sylvan's Math Edge program is open to children in grades 1-5 and is aimed at increasing a student's math proficiency. Children attend two one-hour sessions per week at their local Sylvan Learning center.
Sessions consist of math activities that grow progressively more challenging. The system is based on learning, practicing, problem solving, engaging and reinforcing.
For students already firmly grounded in STEM subjects Sylvan offers courses in robotics and code-writing. In the code-writing program, kids not only learn how to write computer programs, they also design video games. The coding program is open to students in grades 3-8 and is one hour a week for six weeks.
For older students Sylvan places an emphasis on getting them ready for college, with placement test prep courses and advanced reading and writing courses.
In the SAT Exam Prep course, Sylvan says students are taught strategies for dealing with every type of exam question, including the essay portion of the test.
Tutor Doctor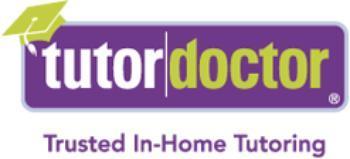 Instead of students going to a central, retail location for instruction, Tutor Doctor offers in-home tutoring, and has done so for the last 10 years. It has grown into an international franchise, giving students extra help in countries all over the world.
The process starts with a consultation, the basis of a proposed learning program for the student. The company says it then matches the student with one of its tutors, based on area of specialty and personalities.
Because everything is tailored to the individual student, Tutor Doctor says the curriculum revolves around the child. The tutor provides homework help and encourages the student to expand his or her capabilities. Parents get written weekly status reports from the tutor.
"Students work at their own pace, free from any peer pressure they may feel in traditional learning environments," The company says. "Whether your student's needs are immediate – like passing the next exam – or long- term, we build them a tailor-made plan that gets results."
Kids might like Tutor Doctor because it doesn't create extra work for them. Rather, the tutor focuses on students' current homework assignments and helps them master it.
The tutor also works with classroom teachers, even holding one-on-one meetings on a regular basis to make sure they are addressing the child's needs.
In addition to children, Tutor Doctor has programs for college students and adults who are seeking extra academic assistances.
Tutor Doctor also offers a money-back guarantee. It says if you aren't happy with the tutor assigned to your child, a better match will be found. If you still aren't happy, any unused tutoring hours you have purchased are refundable, up to 60 days from the date of purchase.
e-Tutor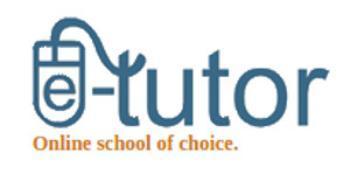 e-Tutor is a virtual classroom that can be used for tutoring as well as for supplementing children's primary classroom experience. It has offered tutoring services to students K-12 since 1997.
Because all instruction is online, e-Tutor can be accessed from even the most remote location. That might make it practical in rural areas where brick-and-mortar tutor franchises don't exist.
e-Tutor says students become part of an "online learning community," and promotes its services as ideal for homeschoolers, international students, student athletes and performers, health-impaired, gifted-talented students and those who want to increase or refresh their educational skills.
Lessons are presented in modules and include the areas of language arts, mathematics, science and social studies. Subscribers choose the level where they want to work.
The company says its programs can increase basic academic skills such as reading, spelling, history, science and mathematics and assists in the process of evaluating and processing information.
Lesson modules come in nine parts and include a study guide, lesson problem, activities, extended learning, resources, vocabulary and self-correcting quizzes and exams.
The Guided One-2-One Program provides students with an online tutor to work with the student, providing both advice and support. The student has direct contact with a tutor one hour each week and can send and receive emails at any time. Tutors stay in touch with parents by e-mail or phone on a monthly basis.
Children have a say in the lesson modules they pursue but educational counselors will offer advice to both parent and child, helping to design an educational program that meets academic needs.
e-Tutor also offers programs for adults, who may find the online format more convenient. There are programs for adults studying to pass a GED, preparing to enter the military or boning up for a return to college.
Club Z!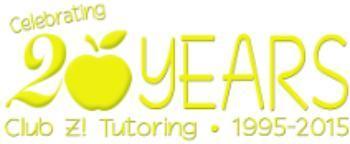 Like Tutor Doctor, Club Z! provides in-home tutoring services. The company was founded in 1994 and offers a variety of academic services to students from pre-kindergarten through high school.
Club Z! says it provides tutors in every major city in the U.S. and Canada, matching tutors with students based on where the student needs help.
"Through our proprietary Z! Tutor Match system, we go to great lengths to match them with students based on personality, learning preferences, and academic strengths and weaknesses," the company says on its website.
For example, the company says if a child needs help with algebra, he or she is matched up with an tutor who specializes in that subject. If a parent isn't satisfied with the match, the company says it will find a more suitable one.
Club Z! is heavy on math and science support. Its math offerings include algebra, geometry, calculus and trigonometry. Science tutoring specializes in biology, chemistry and physics.
In addition to support for regular academic course work, Club Z! also has a proprietary curriculum for college test prep courses. Special programs emphasize writing skills and reading comprehension. It also offers general study skills to help students who are struggling to keep up with their class.
Under the No Child Left Behind Act, the company is eligible to contract with under-performing schools to provide tutoring for all students. It also contracts to provide academic support to hospital or home-bound students, veterans and homeless students.
Eduboard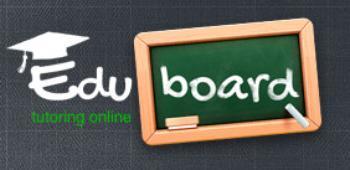 Eduboard rounds out our review of national tutoring services. Like e-Tutor, Eduboard is an online tutoring service that helps students get answers to their academic problems online. But its business model is a bit different.
"At Eduboard, you only pay for 1-on-1 tutoring help and nothing else," the company says.
Let's stay you are stuck on a science assignment. You can register at Eduboard and post your question.
Tutors look at your question and, if they think they can help, they apply for it and offer their price and various tutoring options they are ready to provide. You can choose the tutor whose price and qualifications suit your needs best.
"With us, you can get a fast and precise answer to any question at a very competitive price, which starts from $2," the company said.
You can also schedule an online session with a tutor. The company says the average price for a 30 minute session is $20. You can view a video tutorial on a wide range of subjects for $15.
Students pay for the services on an a la carte basis using PayPal.
In addition to standard academic subjects Eduboard provides prep courses for college entrance exams and advanced placement (AP) courses.
Growth business
With the increased importance of education the private tutoring industry is expected to continue rapid growth. Fierce competition to get into college is one reason. Filling in the gaps left by public education is another.
The National Institute of Child Health and Human Development estimates up to 20% of the U.S. population has a reading or language-based deficiency.
In their book "The Tutoring Revolution," a group of education consultants say that despite its rapid growth, tutoring is still pretty much a cottage industry with varying standards. Their book includes practical guidelines for selecting a tutor and proposes ethical and regulatory tutoring standards for use by tutors and state agencies.