---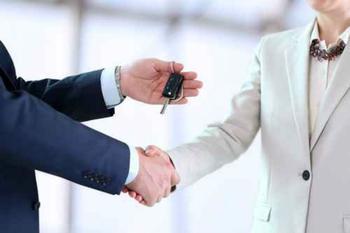 If you plan to get a new set of wheels this month, you should find some pretty good deals. Even though car sales seem to go up each month, manufacturers and dealers are having to offer more attractive incentives to keep the sales tally going higher.
Kelley Blue Book (KBB) has analyzed this months offerings and picked the top 10 deals. Of the 10, six involve lease deals instead of purchases.
"Whether you're looking for a midsize sedan, a sporty hatch, an SUV or a luxury model, this month's deals have something that will grab your attention, including a compact luxury sedan that offers sporty performance at a surprisingly good price holding the top spot," said Jack R. Nerad, Kelley Blue Book's executive editorial director.
Acura lease tops the list
Topping the list is a lease from Acura – the 2016 ILX. This luxury sedan carries an MSRP of $30,840, but KBB says it should sell for $26,892. The current lease deal is for 36 months at $219 per month and $2,499 down.
Number two is a purchase deal on the 2015 Fiat 500 Abarth. Its MSRP is $23,295 but KBB's Fair Purchase Price is $21,152. What vaults it to the number two spot is the $3,250 cash back offer.
Not only does that amount to a 15% discount, buyers using the cash as their down payment can drive away with essentially no money down and have a payment of $314 for 60 months, assuming a 2% interest rate.
Number three is another lease – the 2016 Buick Enclave, a full-size SUV. The MSRP is just under $40,000 but Kelley's Fair Purchase Price is $37,699. The 39 month lease costs $331 a month with $1,831 due at signing.
May's fourth-best deal is on the 2015 Nissan Versa Note. The car's MSRP is $16,265 but can go for as little as $14,692. It comes with $2,000 cash back.
How about a 2016 Ford Fusion? The compact lands at number five of the hot deals list, with a Fair Purchase Price of $22,808 and a lease payment of $189 for 36 months and $1,999 due at signing.
A deal on luxury
If luxury is more your style, the 2016 Cadillac XTS is going this month for $43,124. The purchase deal offers 0% financing for qualified borrowers and $3,500 cash back.
At number seven is another lease deal, on the 2016 Toyota Corolla. Its $19,023 price translates into 36 monthly payments of $149 with $1,999 down.
The eighth-best deal is a purchase of the 2016 Hyundai Sonata, going for $21,178. Qualified buyers can get 0% financing and $1,750 cash back.
At number nine is a lease of the 2016 Lexus GS200t. Its Fair Purchase Price is the highest on the list, at $46,565. Lease payments are $399 for 36 months with $2,299 down.
Rounding out the list of May deals is a lease of the 2016 Chevrolet Trax. It goes for $22,483, with payments of $199 for 39 months and $1,619 down.
KBB says some of these deals may extend into June but that savvy buyers will hit showrooms over the Memorial Day weekend, when dealers might be even more generous in their deals.
---