Consumer Complaints and Reviews

It appears that cancelling the Juno Webmail service is no easy task. While web-searching for a postal service mailing address for this company I came upon this ConsumerAffairs site and noticed a few of the reviews. I also noted the company name and address shown here and used it to send a them a certified "protest and dispute" letter concerning their continuing to bill my credit card after being told twice to cancel the email account. Just got the letter I sent them back - looks like they refused the delivery, or the address you list here is not correct. Will now check with the credit card company and see what's going on there. I actually liked the service ok, but they kept raising their prices.

Still a very very slow site. I cannot even find how to delete my e-mail account with them! Also they have my OS as Windows 98. I am using Windows 10 - can't even change that settings. When I try to type in anything it is way too slow. Not worth the bother and hassles.

I've been a subscriber to Juno for many, many years (since the days of dial-up) and very much prefer the screen and features of their email to Gmail which I use for a different purpose BUT the ads have become a problem. They cause the program to lock up and/or slow down to the point that it's almost unusable. Yesterday I found what may be the solution - AVAST. This anti-virus program also offers a web browser and it somehow deletes the ads. Solving the locking problem. Others may want to give it a try.

I needed an email address for applying to jobs and did a quick search on Google, Juno came up so I tried it. Took 9 minutes for it to reach my email as a test. Then went to GMX, sign up was far less intrusive and the email test arrived in a few seconds, bye bye Juno!

I have semi-free email with Juno, and you get what you pay for, that is for sure. I have had the account since the early 90s. Unfortunately all of my business emails come through Juno, and it would be a big pain to change the service. I am trying to send an email today, and some frigging, stupid ass ad will not let me send the email. I definitely will never ever buy anything that they advertise. So Motley Fool, Toyota and Progressive, the stinking ads that is preventing me from sending an email, be forewarned. I will never buy your crap. You can thank Juno for that. I know Juno is able to provide almost free service because of their ads, but can't the morons that run the place figure a way to keep the ads from preventing a person from sending emails? Juno, you can bite me!
How do I know I can trust these reviews about Juno?
697,993 reviews on ConsumerAffairs are verified.
We require contact information to ensure our reviewers are real.
We use intelligent software that helps us maintain the integrity of reviews.
Our moderators read all reviews to verify quality and helpfulness.
For more information about reviews on ConsumerAffairs.com please visit our FAQ.

Like most others reviewing, I've also had an account since mid 1990's. This was one of the first "free" email services, & their software was pretty good... for then. They acquired Netzero (which I also was a member of) & messed up that service to DEATH. Then United online (Thawte software) bought them. I continued using their software, but I did modify. They'd add really obnoxious ads at end of mail, I couldn't end that.
In about 2006, I discovered I could only use the software on "prior software builds" of machines. Any CD install was a mess or didn't work. Thru a browser? Only if you've got aggressive ad blocking (more than ad-block plus). I also keep the account for "legacy" reasons. Their original program also "introduced filters." It took awhile for other services& even now, only Microsoft (Hotmail, Live, Outlook) offers something similarly ez to setup (Gmail has weak, aggressive, & way-too-aggressive settings). Other legacy reviewers here give it one to two stars. I'd go with 1 star for noobs. They just haven't kept up & went to way overkill advertising model. Yahoo's Flickr killed itself that way too some years ago (they didn't have enough "Legacy").
Juno/uol must've given up on their offline reader long ago. Online they're just too annoying. Another trick is to setup with no graphics in emails. But now I mostly use this account for legacy stuff. Like password resets, charities & of course, those shopping mall or lotteries (for birthday list clubs too-after but I recommend messing up a day/year digit on ANY service because of what I've seen on this one). I also got Megamail suckered. And $1.95 per minute (non) "support". I haven't made a new password for years. I just use their "default" one (that was my cause for $?8.00 support, they didn't even have a fair reset option once upon a time). That's how bad it's become. Legacy users are all they've got left. Poor business model to begin with I guess. Too many buyouts & ownership changes to trust. I'm honestly mystified or outright shocked by 4-5 star reviews. Bottom line: AVOID. UNNECESSARY HASSLE.

We have been using Juno for 20 years. When they got into the DSL business, we continued with them because we have been very happy with their service. My father, on the other hand, has all kinds of troubles with his service and here's why: he uses the Juno software. If you are considering subscribing to Juno, do not use their software! Instead, use your choice of browsers (I use Google Chrome, but Firefox works, as does Internet Explorer) and go to webmail.juno.com and log in there. You automatically have your browser, and you can use the webmail version of Juno in a tab.
Your emails are safe on the web, won't download onto your machine and cause problems when you want to upgrade your computer and try to export/import your emails and folders onto the new computer. That has cost me countless hours on my father's machine! The added benefit is that all of your emails and folders are accessible from any computer anywhere in the world. Just. Don't. Use. Juno's. Software. Period.

Although I love Juno, (I've had a Juno email since the mid-1990s), my main complaint is that it's nearly impossible to get the news videos to play. Juno puts videos on the main page that are great stories, I'm sure. But, it takes 20 minutes of clicking to get them to play!!! I think the problem is the ad videos on the side of the screen that are constantly playing and somehow blocking the news and personal interest story videos from playing. It is so frustrating and time consuming. I usually end up typing the story title into another browser and finding the story on another site.

Just spent an hour+ with Juno support on the phone because I can't open e-mails, can't reply to e-mails, until the ads finish loading onto the screen. Then Juno disconnects and I start all over again getting nowhere. I reached tech support & screamed. "Oh, I need to transfer you to e-mail support." I reached email support & screamed. "Oh, I need to transfer you to tech support!" "Install AdBlock." "Don't use that icon on your toolbar, that's out of date." Final test, open e-mail. There are the ads, still blocking me. "Sorry, nothing more we can do." So I'm paying for a service I don't get. For all the grief it will cost me, I'm dumping Juno and you should too.

I have used JUNO as my email provider for probably 20 years. In the last year, they have become atrocious. The advertising scripting makes a 1-minute email turn into a 5-minute frustrating task. Emails take forever to type as words are left out and it skips letters. I have emailed them with complaints and requests for a call back and all I get is an automatic reply. There is no telephone number that I can find in order to see if they are working on the problem. If someone has a telephone number, please post it. If not for my extensive names list, I would change but will probably change in a month or 2 and bite the bullet. I would NOT recommend JUNO email to anyone and rate it a one-star only because I can't check zero.

This is for anyone foolishly considering using Juno for email and/or ISP. PLEASE DO NOT USE JUNO! I've had Juno for years, ONLY because of mistakenly establishing a Juno email address for personal and business use. Juno software has not had a major revision in FIVE YEARS! Who else does that? If you stick to JUST Juno email, you may be o.k., but don't select Juno "Web" which loads COUNTLESS ads, videos, etc. and will CRASH their software. The crash is guaranteed to happen when you are right in the middle of an important email and will cause errors to the point of corrupting your sent emails and/or email address book so that you may NEVER be able to recover!
And CHARGING me to speak to a tech service person? Really? I already PAY for your lousy software, Juno! Don't add insult to injury! I have even WRITTEN (yes, formal business letter mailed through the USPS) to Juno executives, who always ensure me that they are working on the problems and that I shouldn't worry. Oh, yeah, right. Don't make the mistake of wasting a call to Juno tech services, even if you can convince them to put it through at no charge - the software "flunkies" will tell you that is YOUR fault and ask you to uninstall/reinstall the Juno software, which DOES NO GOOD AT ALL! Once again, lesson learned here is STAY AWAY FROM JUNO software!

I was a customer of the free Juno email since 1997 and my business came to rely on the email address, so I continued the service when they started charging to keep the email addresses. I had no need for their internet or online email services. Two years ago I phased out the email address and went online and paid for one more year of Juno service in case people still used that address to contact me. I realize that what Juno does nowadays is really obsolete and they must be desperate to hold on to customers. They make it very tough to quit and my experience made me not want to deal with anything this company tries to do in the future.
Juno has no option for NOT auto-renewing (that is, you are forced to auto renew and you can't change this online), and the only way to cancel the account is to make multiple phone calls to different "departments" for hours. They suggest calling at off-peak complaint hours of 9 pm-2 am. I was eventually able to reach someone and actually cancel my account and get credit for (most of) the upcoming year I had just been charged for against my will. We were 2 DAYS into the new billing cycle, so the representative credited my account for 10 CENTS less than the annual fee, which I thought was really funny, but the rep was actually serious. AVOID THIS COMPANY!

I cancelled the Juno megamail one month it was due and I am still receiving bills and being reported to the credit bureau for non payment. I cancelled months ago.

For all complaints, I have been with JUNO when it was NetZero and they separated. I used the free email, now I pay $5.95 per month. Yes, there is a great deal of Spam, but JUNO upgraded and now there is a trash can icon to delete the spam without even reading the spam emails. Also you can empty the trash can in the same manner. FREE EMAIL SERVICES: AOL, YAHOO, MSN and GMAIL. They may be more that I do not know of. A web search could probably assist you with finding more free email services. I have no affiliation with JUNO other than an end user.

Juno on the Web is in my opinion useless compared to the older versions of Juno Internet. I have been a loyal paid subscriber with Juno for many, many years. I think that Juno on the Web is a potential fraud. Why? First of all it has advertising, that Juno Internet did not have for paying customers. If I uninstall Juno on the Web & try to install from a CD received in 2013, it installs Juno Home or Juno Web & Juno Internet will not open up, plus I do not have the Juno Backup/Restore Wizard feature. I actually liked the old Juno, however I am at my wits end.

Several times I cannot login to anything Juno. It is very important that I see my email every day. I have Mega Mail in which I pay for but it still has the same issues as regular email. Freeze ups, complete erase in the middle of a mail, trash gets emptied after 20 mails. If one wants to connect to administration it costs 3.95 per minute to talk to them and this is even to just fix a minor mistake like the reset on a password. Cost a fortune if there is something serious then you have to pay for tech support on top of that. It is just not a good deal at all. Not happy!

Juno appears to be falsely stating storage usage as being at 95%, EVEN WHEN IT IS MUCH LOWER; In an attempt to force customers to purchase pay email services. Even after removing over 50% of my stored emails, the site still says that 95% of storage is in use. That's impossible, and deceitful. Juno wants all users to pay for services; they no longer welcome free service users.

I have had one account with Juno email for a long time. Back to before 2001. We used dial up back then and well into 2005. Today, hi speed internet. My email address is everywhere. I have a free Gmail acct. It is great. But all of my real email goes through Juno. It is horribly slow, freezes up, restarts, and is so, so frustrating. They don't care about us free users and want us to either pay or leave. Changing email is a lot of work and you will miss people and companies. They could fix it if they wanted to. On Juno, typing this would take 30 minutes due to the above. Juno, if you have something to say or do for me, you better let me know soon. I wish I could have given a 1/10 of a star!!

I have used Juno as my first email since the mid-90's and still use it for most of my regular contacts. It is the only service for which I pay, for MegaMail at 5 Gig storage. I also have Gmail, Outlook and Yahoo, free with much larger storage, and NONE of the problems I get with Juno. One of my most important business contacts has to send me ordinary attachments in Word or PDF, and nearly half the time Juno shows it as "winmail.dat," which it won't open, so I forward it to Gmail or Outlook where I think only once or twice either of them had the same "winmail.dat" problem. Juno has no idea why their site does this so often.
More recently, my Inbox insists on displaying a random queue of emails scrambled chaotically over the years rather than the most current ones. I have to select manually the "date/time" display option with newest first, and there seems to be no option to keep that locked in as the setting, so at least once a day I have to manually reconfigure my Juno inbox. None of my other emails has ever done this.
Juno's tech advice was to remove all my shortcuts from my Firefox and Chrome browsers! I have to say that my little-used IE browser has no add-on bar, and I didn't experience this queue chaos with IE, but why should I have to give up the convenience of shortcut add-ons for favorite sites, or stick to IE just to have a basic email function-most recent emails- work properly? I am reluctant to ditch Juno given all the contacts I have accumulated over the past 20 years with that email who would need to be redirected. Has anyone else dealt with either of these ongoing problems?

Juno email is terrible. It keeps on crashing. Whether I use Google Chrome or IE, it loads up to 7 copies for all its advertising. As soon as I find a way to get all my emails off Juno, I'm switching to gmail.

Are folks aware that Juno uses IE Explorer six or seven? When one goes on the Internet, they are advised that their browser is outdated & to upgrade? I am very satisfied with their features. I like the way they handle folders.

I have used Juno for email with no problems for 14 years now, except that it is still very slow. I know that the issue is not with my state of the art computer, as everything else on the net is super fast to load. I use the free service, so I can understand that there are no perks with that. But with the modern day technologies, shouldn't Juno at least be as fast as every other website or email service?

I have only had the FREE email since 2001. I was worried when I had to go to the web to be only able to pull up my email a few years ago. It is still free and I can access it when I am out of the country or just out of town. Yes I do get a lot of advertising in the background, but it is free. Yes it does limit me in how much I can store, but it is free. I still use this one for my close friends and family due to I've had it for so many years. But for my professional email I pay for it thru a modern up to date company. Juno does not have any bells or whistles BUT IT'S free and has been great! By the other reviews I am glad I never upgraded.

The juno.com service that I've used since the mid 90's has become impossibly slow and now even has audio commercials starting by themselves. But the service speed and constantly having to reload: disconnects from the internet constantly. Has become impossible to use.

I've had Juno since '96 and have been mostly satisfied. However, I now pay $24.95 per year for Mega Mail, and I get more spam and phishing than ever. Their spam filters seem to be nonexistent. I will be actively changing my email notifications for bill paying purposes over to a different email client, then will finally close Juno.

I got Juno free and it's gone up to $12 a year. I want to have the service discontinued. It's through the telephone line and interferes with my connection. Last year they charged the renewal to my credit card. I have had my son, a friend and the computer repairman disconnect it, but it keeps creeping back in like a virus. When I try to send something from the Internet, it automatically goes to Juno as if it were my default. I want to have it stopped. What can I do?

I created a Juno FREE email account when they very first came out with TV ads. I have gone from 0 dollars a month to a yearly fee PLUS $15.95 a month. I NEVER authorized this. The service has progressively become worse and slower over the recent years. It has cost me loss of income due to the fact I can't get emails out fast enough to make or accept bids for my business. I called and asked them to send me back to my old FREE service. They claim that is impossible to do. WHY??? Service is unreliable, customer service is uncooperative, and I lose emails, email history, and struggle with attachments. At times my service reverts to free service and my extras are discontinued. ALL my long standing business ads, website, etc. are under this email service so I can't change. Customer service will do nothing for me. DO NOT USE JUNO!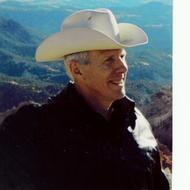 My wife and I signed up for free Juno accounts in the mid-1990s when email was new (to us at least). Since then, for nearly 20 years, Juno has been the only email I use, and I am quite satisfied. As an attorney, pastor, military chaplain, author, and international speaker, I have used my Juno account all over the world and have had no problem with it. And I have never paid Juno one dime for my service, and Juno has never billed me for anything. I agree the ads are irritating and sometimes block part of the message, but I can deal with that in return for free email.
One rather minor frustration is that with free Juno, you can only send messages up to 10,000 KB, but for some reason, you can receive messages that are larger. This means these larger emails, some containing multiple family photos, are stuck in my stored messages as I can do nothing with them other than delete them. Because I tend to save a lot of email messages, I often finding myself riding close to the 1 GB storage limit and have to go through my past messages to delete them. During this time, I have talked with or emailed with Juno Customer Service or Tech Support maybe four or five times. The service I received ranged from very good to fair.
I am not an employee, officer, shareholder, or anything with Juno except a customer. I am sorry to read that so many people have had trouble with Juno and I don't doubt that they are telling the truth. I can only say that my experience has been mostly positive, and the same is true of other family members. Of course, the free Juno is the only email I have ever used, so I really have nothing to compare it with. Maybe I'm satisfied because my expectations have been too low.

I have been with Juno since 1997 and they started in 1996. It was free then. It still should be unless you buy larger space for emails which I do something like 2.0. They have Mega Mail. Check your checking account statements as they withdraw money and perhaps overcharge. The customer service is non-existent. They want to charge $1.95 a minute. There are so many graphics and pop-ups, I cannot check my email or even send emails when I use my ASUS netbook. I get "non-responsive" and Juno keeps loading. Why are we paying for a service when they obviously charge advertisers? Mercedes Benz of Beverly Hills is paying Juno.
Since I cannot access my emails, I am discontinuing service. I will cancel any automatic charges. I thought it was a once a year fee of $11.50 and it better have been because no way will I pay over $100 for such lousy email service. For those who want to take them to Small Claims Court, the owner is listed in Brentwood. I will get his name and information and post to this site if I can find it again. DO NOT USE JUNO! Friends have told me for years, but I kept using out of habit. Will import to Gmail or Yahoo or Outlook Express. BYE JUNO.

I have had Juno email since the 90's and I have had nothing but problems. I get numerous phishing emails, and some of which, in my opinion, have caused malware to infect my webmail account. I have contacted them to see if they could fix this problem, but so far I am not having any success. I really need the webmail account to work, so that I can access my important emails. Fortunately, I have two other accounts with email from Yahoo, and Microsoft. I have not had any problems with those email accounts. So perhaps Juno needs to consult with them so they can learn how to overcome this rampant phishing email problem. Otherwise Juno is a good service, and they have good articles on their website.

ConsumerAffairs Research Team
The ConsumerAffairs Research Team believes everyone deserves to make smart decisions. We aim to provide readers with the most up-to-date information available about today's consumer products and services.
Both Juno and NetZero are owned by United Online, which also operates some of the smaller ISPs like BlueLight. Juno offers the same free Internet access as NetZero, and it has dial-up lines in 8,000 cities across North America.
Faster browsing: Recent technology updates allow customers to browse faster with only slightly lower resolution of downloaded images.
Access in more places: Juno is another provider that brings Internet access to some of the most remote regions in the United States and Canada.
Low cost: Like its sister ISP NetZero, this is a very low cost option with quick set up times and no installation required for its dialup plans.
Best for People in remote areas, those who want low-cost access and those who want dial-up services.
Compare Internet Service Providers
Company Name:

Juno

Year Founded:

1996

Address:

21301 Burbank Boulevard

City:

Woodland Hills

State/Province:

CA

Postal Code:

91367

Country:

United States

Website:

http://www.juno.com/