USAA Homeowners Insurance
Consumer Complaints and Reviews

I've been with USAA for insurance for over 26 years - starting as a second lieutenant in the US Army. I have seen the steady decline in their support to customers, ending with my recent homeowner claim. Much of my roof was damaged over the winter to the point of leaking. I filed a claim and scheduled the repair. USAA only wants to do things electronically and their electronic systems all suck. After remaining silent for over a month, despite multiple attempts to get a live agent on the phone, I got the electronic notification from USAA that they would not pay the claim. If you are a young service member - do NOT BUY USAA's hype. They do not support you any better than another insurance company... They are frauds.

We had a great experience with it USAA Homeowners claim. Our water heater busted and flooded our whole bottom floor. The water mitigation (removal of water damage) was handled quickly and the build back was processed quickly as well. We had hardwood floors, carpet padding, kitchen cabinetry and more... All sorted in 3 weeks. Thank you so much!!!

In Oct. '64, I began driving (on my father's USAA policy). When I was commissioned in 1970, I followed in my father's footsteps - I choose USAA. For the next 47 years, I was bombarded by USAA's incessant advertising. Basically the gist was always the same - "Don't worry soldier - wherever you are, we will ALWAYS protect you!!" I always believed their story. Then 2 weeks ago, all hell broke loose in our lives. We are now retired, and have been living in our brand new home for 18 months. An overhead, 400-pound wooden beam snapped loose. The only thing keeping it from crashing to the floor (and killing us) was a single sheet of sheetrock. I immediately filed a claim with USAA. Long story short - the claim WAS REJECTED!! "Sorry, sir - your accident was a result of shoddy workmanship, BY THE BUILDER. We comply with NM law - the blame rests with the builder. You might try going through your builder."
All fine and well, EXCEPT 18 months ago, the builder quit building homes, folded his tent and faded into the dark fog of night. Yep - he's a real dirt bag!! One of those builders. Now, here we stand, within months of age 70. We have never been in trouble with the law; never bounced a check and NEVER had any financial issues (our FICO score is currently 766). Yet we are now looking at filing bankruptcy. Our meager financial savings will be instantly depleted - they could NEVER cover the repair costs.
USAA's attitude is straight-forward - sorry buddy, but we operate by The Book - OUR book. It would be one thing if we had lived our lives as financial deadbeats, but that is not the case. We have ALWAYS lived frugal lives. LOOK what that got us!!! Now, every time I see one of those USAA commercials on TV, I must turn off the TV. That jingle about "being for the warriors and their families" makes me want to throw up. With a clear conscience, I CANNOT recommend USAA to today's young members of the force. Believe me - they aren't going to protect you and your family.

I have used USAA for over 10 years. They are always helpful and very knowledgeable. Their customer service is awesome. I have used one other insurance company and was not as pleased.

I was hopeful that if the time ever came that I needed to file a claim from my homeowners policy that USAA would take care of me under difficult circumstances. This was not the case. I had water damage that had started before I purchased the home in a upstairs bathroom but only became aware of it when it leaked through my ceiling below. My claim was denied with very little assistance and an incorrect observation from the adjuster. I'm highly disappointed that after paying in the neighborhood of $35,000 dollars year to date on this policy that this is what it comes to. Enjoy the free cash. No wonder insurance company CEO's are some of the highest paid.
How do I know I can trust these reviews about USAA?
763,773 reviews on ConsumerAffairs are verified.
We require contact information to ensure our reviewers are real.
We use intelligent software that helps us maintain the integrity of reviews.
Our moderators read all reviews to verify quality and helpfulness.
For more information about reviews on ConsumerAffairs.com please visit our FAQ.

I had a serious windstorm loss to roof claim and USAA not only processed the claim quickly but allowed for an improvement to chimney flashing. Excellent!

USAA used to be outstanding a decade or more ago, but then their Customer Service became unresponsive and openly unfriendly. Their major focus nowadays is to waste customer's time with annual auto updates that are required in order for them to find ways to reduce the insurance coverage they provide. Whenever I call to get help or ask questions, I now have to go through a phone gauntlet of automated options to try to get to a real person, but usually I'm unsuccessful. USAA was established to support members of the US Armed Forces; it appears that they have changed their mission to serve their corporate officers and stockholders instead.

I would certainly be one of the 57% described in the NerdWallet web review who would not recommend USAA Homeowners Insurance. It is likely that and even higher percentage would not recommend them for insurance for a rental property. USAA does not cover small leaks lasting more than 14 days, whether you know about the leak or not, nor do they cover massive sudden leaks, at least not in my situation.
I own a rental property that apparently developed a small leak underneath the sink that caused some mold. I did not know about the problem because the renters did not tell me about it. What does USAA expect me to do to protect myself inspect all potential water leaking sites in the rental unit every 13 days? One of the reasons you get insurance for rental properties is to cover you for dumb things a renter might do. I suspect there previously had been a small leak somewhere in the sink area before as there was mold beneath the sink. But then the drain pipe beneath the sink became completely disconnected and caused flooding of my unit and the unit below. That is when I became aware of the problem and immediately contacted USAA.
I assumed USAA would at least allow damages to my unit secondary to the huge acute leak that flooded the lower unit, but a month later they are still denying the claim because of the separate slow leak that caused mold. The last person I spoke to at USAA, Supervisor Bill **, admits that the flood from the disconnected pipe did damage my unit beyond the slow leak damage, but he still denies my claim after consulting with the Claims Service Director, Craig **. Mr. ** supposedly will contact me personally on Monday. Maybe I can reason with him, but I'm not holding my breath.
Below is the direct quote Mr. ** gave to justify his denying my claim. "We do not insure for loss or damage consisting of or caused directly or indirectly by any of the following regardless of (i) The cause of the excluded event or peril, or any other cause of the same lose, whether or not any other cause acts concurrently or in any sequence with the excluded cause, peril, or event to produce the loss." My wife is an attorney and she does not understand it either.

USAA is a responsive insurance company that quickly resolves claims. And after Hurricane Matthew knocked out the power in my neighborhood for four days, although I keep a high deductible on my policy ($1000), because of the natural disaster, I merely had to pay a $50 deductible and estimate the value of the food that I subsequently lost. The money was deposited into my account within 24 hours.

They are always more than fair with their claims experience. They are professional, helpful and fast. Unfortunately I have had to use my homeowners coverage for a whole host of things that happened after water damaged my home. They handled every aspect of the claims process, getting qualified plumbers and construction folks to one of the best flooring companies in this area. In addition they covered an almost three week stay in a very nice hotel.

Run as fast as you can. USAA Homeowners Insurance does not have its customer in high regard. They work hard to NOT COVER THEIR CUSTOMERS. We have water damage from a faulty drain? Faulty tub? Causing ceiling damage in our 2 storey house. Possible mold damage causing illnesses. Turned in claim a month and a half ago. Cannot get a return phone call. Then suddenly tonight we do get a call telling us hardly anything is covered. And $2000 deductible. I was talked down to. Felt disrespected. My family has served this country... This is just business to them and their business is avoiding helping and assisting their customers. They are without integrity. And really are about making you the consumer bear ALL FINANCIAL BURDEN. Horrible experience. Please do not use USAA INSURANCES...

I just want other people to be aware before they do any type of business with USAA. Without going into a lot of details, my husband is in the military and chose to do business with USAA. We were in the process of selling our house and buying a new one. The person we dealt with was unbelievably incompetent. She kept losing the documents we were send her via EMAIL! How do you lose an email unless you delete it? We had to send documents numerous times. Our realtor had to send her documents numerous times. The lady was rude to our realtor.
We finally got a hold of this lady's boss to explain the situation. It barely helped. We lost out on a very good mortgage rate because the lady never locked us in! Unfortunately, we did not find out until a month later, had to pay an extra fee, and had no record because it was a phone conversation. Fast forward to CLOSING DAY, and USAA STILL HAD NOT SUBMITTED OUR PAPERWORK TO THE ESCROW/TITLE COMPANY!! We were literally in the office, everyone on a phone, trying to figure out what the hell what going on!
Next, we cancelled our homeowner's insurance and went with Geico because it was half the cost (in July). USAA, whom we had our mortgage and homeowner's insurance through, never sent the money to Geico. I received a letter stating that Geico was going to cancel our insurance if they didn't get paid (in September - days after giving birth to our child). Five phone transfers with USAA's customer service later, they sent the money. However! I later received a letter (in December 2016) from Geico stating that our homeowner's insurance ended in September because they never received their money!! Another call to USAA...
Finally, we just received (March 2017) USAA was having difficulty renewing our homeowner's policy from our previous address. We called USAA, they NEVER CANCELLED OUR HOMEOWNER'S INSURANCE POLICY BACK FROM JULY 2016 when we told them we were moving and asked to transfer the policy!!! Needless to say, we are now in the process of filing paperwork to backdate a refund. We are also working to completely move all of our business with another company.

Please avoid USAA Homeowners Insurance. Consider the following: In 2013, we had wind damage to the houses in our neighborhood. This affected many roofs. Many homeowners insurers replaced their entire roof, including my neighbor's. I had a roof inspector inspect my roof and recommended a full roof replacement. USAA hired THEIR OWN INSPECTOR who concluded that only half of my roof was damaged and therefore, only half the roof would be paid for. After a $5k deductible, they offered me a check in the amount of $2k plus, which I refused.
So, in spite of the fact that my direct neighbors had full roof replacement and my roofing inspector concluded same, they dug in their heels on their position. I refused their inadequate offer. Fast forward to 2015. Hail storm. This time my roof inspector and THEIR ROOF INSPECTOR recommended an entire roof replacement. So what do you think happened? USAA said that because we didn't act on the 2013 claim, the statute of limitations ran out and they were not responsible to fix that half of the roof!! So, although the entire roof is in need of replacement, they will only replace half the roof gain, but charge double the deductible ($5,000) because the incidents happened in 2 separate years! UGH. Let's unite as consumers and stop this type of abuse from "member based" companies like USAA HOMEOWNERS INSURANCE.

I first obtained a USAA credit card many years ago. All was good. Then when my State Farm Insurance agent retired, I switched over my Homeowner's Insurance about 5 years ago, because I thought they had a reputation for being a good company. I own a vacant lot in my retirement account (IRA) and need a "certificate of Insurance" on that lot to prove liability coverage under my Homeowner's policy. This is usually an easy and mindless thing to do with any other company. It's a one page paper listing the policy number and the insured property description and the term of the policy. USAA sends me one with my policy renewal but they can't manage to put the address or legal description of the other property on it until after I spend hours on the phone with them, and this charade repeats annually.
With USAA, you can never talk to the same person twice. All you get is a call center 800 number and you deal with whoever answers the phone. Each year for 5 years, I go through the same hassle of perhaps 5 different calls talking to different people, being put on hold for 15 to 30 minutes, being told they figured it out and then finding it didn't get done and starting over with a new person. I asked if the agent could just figure it out and phone me back. Their response was, no, because it is a call center and as soon as they hang up with me they would get another call! So I wait on hold for up to 30 minutes per call. I asked if they have a Consumer Support or Problem Resolution department, but was told no. I asked if I can speak to a supervisor or someone higher up since I go through the same 8 hour frustrating hassle each year and finally get what I need, and again am told no.
The agent has said they enter the solution in my file to make it easier next time, but it never is any easier! I ask if I can email them what they sent me last year so they can see what I need, but NO, they cannot receive email. Nor can they send email. Instead, they post the new document on their online site which is a real hassle to log in to and finally find your message center. Then the document is never there so I start all over again with a new person.
Finally I find a competent person who makes the correction with no problem. I even get their name and employee number, but that does me no good next year because you cannot ever get back to the same person. You have to go through 4 more incompetents to finally find one employee who knows what to do. What a useless and totally consumer unfriendly bureaucracy. USAA is as bad as the Federal Government. All will go fine as long as you just pay the premium and do not have any need to contact them, but when you have to contact them, be prepared for the ridiculously inefficient to begin! I am totally anxious about one day having a claim and having to deal with the same unfriendly bureaucracy. You'd probably have to hire a lawyer.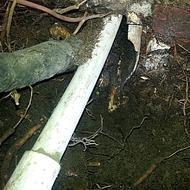 My ex and I have been with USAA for over 40 years. They have been good with auto insurance and I felt I was in good hands - even getting money back with good driving record. Since my divorce and home ownership in FL, after many hurricanes, for which I was only paid for spoiled food, despite some damages I still can't afford to fix that just seem to come under my deductible. My premiums have nearly doubled since the hurricanes that mostly didn't affect me where I am inland and on high ground and I was feeling they would just as soon I move on, demanding I fix a roof that showed water damage a year after hurricane lifted my vent cap and when the winds stopped, the cap came back down, but unbeknownst to me, nails didn't. According to roofer, it was a common occurrence after the hurricanes, but according to USAA, "too bad, now the damage requires you immediately fix the roof or we will cancel you."
Didn't make me feel good and I had to take out a loan to fix the roof, but ignorance did put me at fault. Now after having a new HVAC system put in and having the AC people come out twice because I felt water was coming into the hall because of it, the last big rain saw an actual flood in my hall that I figured either came in through the drainage pipe on the HVAC or a roof leak in a 4 year old roof. USAA started the claim just fine and the adjusters I was working with were helpful in telling me how to get the leak found and water mitigated, as well as a contractor to bring in for flooring replacement. The leak specialist determined the water came in through a chase pipe that actually holds the drain pipe and 2 other lines running from the outside unit to the inside HVAC closet.
The tech had not waterproofed it, so as dirt washed out of the pipe, more and more water was coming into the house, this time 8 hrs of rain gave it complete access to my house. A chase pipe is set into the foundation, so dirt covers it and the leak tech turned a hose on over it, then walked into the house to film the water coming up into the floor under the HVAC closet. It didn't take him all of 5 minutes. He told me to have the AC company waterproof it inside and out. I had hoped USAA would press the AC company to pay the damages, the way they do drivers at fault if I am hit on the road. Turns out when the claim info on the leak showed up, along with pictures I took showing them the pipe wasn't waterproofed, folks above the adjuster I was dealing with decided this wasn't a leaking pipe, it was flooding and they were not going to cover it. I don't live in a flood plain and in 35 years have never had water get into the house from rain.
The definition apparently is groundwater. All water that doesn't fall on a body of water becomes groundwater! Would it have had to fall directly into the pipe to qualify? And who did they ask if it was due to flooding - the contractor that stood to make money off both of us, had I not found another contractor for $3000 less and had been discussing how unbelievable it was that the HVAC company refused to take the blame or that USAA was thinking about not allowing the claim. Now that he wasn't going to get the job and had to tear up the check they sent him for the work, he has become the expert, though he never saw the initial damage or the leak reports! I am so tired or being pushed around by people who don't mind taking my money but have enough weight to think they can walk all over me. And if you try to sue...do they cancel you?! Is there a governmental body that oversees insurance companies?

Leak reported 12/21/2017: date now 2/10/2017. Toilet in backyard for weeks. Work totally stops as each step is completed. Does not resume until I holler. No details re when workmen will arrive unless asked multiple times. And then they do not show or arrive very late or very early. My life has been suspended for 8 weeks so far... This sucks! Wondering how much longer my toilet will remain in backyard and master bedroom not liveable.

Recent USAA advertising is misleading: MOAA magazine has now teamed with USAA, making USAA a proud sponsor of MOAA. And TV ads have Josh Eilers (and others) saying they are members for life because USAA took care of their families or, in Josh's case, cattle damage to a fence. "He's been to Iraq 3 times and Afghanistan once." Well I've deployed 5 times, 6 months or longer, flying Navy helicopters from ships, starting with Vietnam. In 2005 we lived in Lake Ridge, VA, when a severe hailstorm hit our subdivision. Many military personnel with USAA homeowner insurance filed claims. Homeowners on our cul-de-sac to our left and right received full payment for roof and siding damage. An inspector (actually 3 eventually came out) said we did not have enough damage to have the roof replaced.
Our siding, however was determined to be in need of repair and USAA paid to have it replaced. So the question is, "How can the siding need replacement but not the roofing?" Especially since houses on both sides were being funded to replace both. When we moved 2 years later it cost $5,820 to have the roofing replaced. Another family was similarly snubbed as a woman came around with a clipboard listing those of us military families that USAA did not pay for our hail damage. Her list was over 30 names long. I recently was contacted by MOAA to renew our membership, but I told them their association with USAA has caused me to not renew. USAA soon contacted me and said they would look into our 2005 claim. But then called back to say they only keep records for 7 years and could not help. So, no, USAA does not have the military's back if it involves more than one insurer at a time. I would recommend not doing any business with them.

I am renting my house in Colorado. When I decided to rent the house and contacted USAA I had to change my policy to a Renter's insurance. The cost increased even though the coverage didn't cover my personal items (guns, jewelry, etc). The way I understood I was covered if the renter's skipped out. Due to it being a loss of income. I contacted USAA today and was told only the damage to the house is covered. Last month the check bounced and this month the renter's skipped out. No damage to the house but damage to my pocket. I had to pay more for insurance for less coverage. Not happy with USAA.

We have USAA for banking, auto insurance, life insurance, homeowners insurance, and now renters insurance. We have tremendous faith in this company. We have had to file auto and homeowners claims in the past, and everything was seamless, and without any type of issue. Jason and I will be lifelong USAA members. Thank you USAA!

Every single year this company sends me letters threatening to drop my insurance on only one single set of my properties. Every year. This year it was the electric and the same thing as last year we had an electrician check last year and nothing was wrong. I am an older woman with a husband in a nursing home and feel harassed. If I die early this will be a big part of the reason, I do not sleep worrying about this.

I have been with USAA for over 15 years, and they are dropping me from their services. Last summer (June/July 2016), I was unemployed and found an opportunity through Craigslist to put a Rockstar energy logo on my truck for a source of income. They would send me a check and I would keep some money for myself and the rest would go to the designer. Turns out it was a scam and after three days, the money from the check disappeared from my account. I told USAA immediately, but now they are dropping me from their services completely. The letter they sent to me told me I should have waited longer to make sure the funds were available. Since they lost money as well, they would rather drop me than attempt to make any investigation into the fraud in the first place.
I thought USAA was beyond the corporatism that we see in today's society. Rather than investigate the origin of the fraud, they instead send the victim, me, a letter stating to be more cautious. Good job, USAA; you impugn the victim and protect the bottom line of your accounts rather than showing a measure of concern for your clients. This is shameful.

At the beginning of last year (2016) Louisiana had a very wet and stormy year. In May, I was letting my dogs out before work and found a shingle from my roof on the ground. Called USAA, started the claim, seemed easy enough. Adjuster came out and looked over everything, and said that I would get a report shortly. Got the report, they were going to reroof my house, less my deductible, but was quoted WAY low. Had a roofer come out and take a look, which his quote was right at double what USAA claimed. I started to get a little worried, but USAA agreed to it, and sent another check. I had to leave for 6 weeks for training, and didn't want my wife left alone to deal with it. Worked it out with the roofer that we would get it all done in September. Notified USAA of that, and they had no issue.
September comes, work is starting. There's more that needs done that wasn't able to be seen until the old roof was removed. Now, the total invoice is nearly 3 times what USAA (under) quoted. They said everything would be covered, with the exception of some wood repairs (rotten wood) on my carport, which I was expecting anyways. They have received every quote, document everything in a timely manner, and here I am in January waiting on a final check to be able to pay the remainder of the charges from the roofer. After almost 14 years with them... I will be shopping for coverage elsewhere, which will mean I will close every account I have with them. They are not about "helping the military" at all. Maybe at one point, but definitely not anymore.

Filing my auto claim was pretty easy and handled appropriately. It was the first time I'd filed a claim and it involved a phone call, and some follow ups. I've been a happy and loyal customer of USAA for 34 years and I would have never switched. While I was happy with USAA Auto and have no complaints about their resolution of the one auto claim I filed in my 34 years, I am beyond outraged at their deceitful practices, mismanagement and irresponsible mishandling of a property claim under a renters policy I filed for the first time. I never could have imagined the persistent runaround and horrible service USAA provided.
It's said that you never really know the value of your insurance policy until you really need it. What caused me to switch was so outrageous that I feel compelled to share my experience with others. When there are problems of this magnitude in any company, it is of no use to compartmentalize sub-divisions in our psyches for purposes of resolving cognitive dissonance. USAA dropped the ball, big time. USAA promised me I would hear from someone 24-48 hours after filing my claim. I did not hear from anyone for a week, and when the so-called "adjusters" finally showed up, they told me they were dispatched to the wrong address. Moreover, they weren't even adjusters. They said they'd never done this kind of work before and weren't sure why USAA called them. They didn't know what to do.
One of the fake adjusters told me to lie to USAA. I replied that when I file a claim, it will be accurate. I couldn't believe how unprofessional they were. After they left, I followed up with the state insurance commissioner. It turns out they are not even approved by the state. Over the next several weeks, when I'd talk to someone at USAA about my claim, I mentioned that they seem to have no interest or ability to collect and maintain ACCURATE information. Their quality has really tanked. It turns out the employees I was talking to aren't even employees of USAA.
Despite my best efforts to let USAA know where they were dropping the ball, nothing changed. They seemed to have little or no interest in raising the bar on their nonperformance. They even referred me to someone in the CEO's office where, supposedly, they strive for excellence. I told them everything that happened. They apologized and said that never should have happened and they were going to make it right. But nothing changed. Dealing with them took up lots of time and I regret now sticking with them as long as I did.
My claim was denied based upon fraudulent information compiled by a third-party unlicensed "adjuster" who is not even employed by USAA, but who USAA dispatched to my home anyway, one week too late. In short, USAA is not the company it once was. It is a different company, literally. Employees, vendors, and agents are not employees of USAA.
I had no issues with their auto policy. But the whole company, overall, is just a joke now. I followed all their instructions, did exactly as they said, and gave them lots of opportunities to correct their errors. In the end, they never did and I paid the price. Get out before you actually need them to follow through. I totally do not trust them at all now. I will not wait for an accident to happen before relying on my insurance carrier. I know them now to be unreliable.

So I've been a member with USAA insurance since I was 18 years old. I'm 35 now. I have car and renter's insurance with them. I moved into my apartment in March 2016. My apartment has flooded about 5-6 times since I've lived here. After hurricane Matthew which I had personal items damaged my apartment got flooded at least another 3 times. Two of which my television and stereo system was shorted out and some other things. I of course made my claim with USAA on November 25th or so for my television and stereo system. I heard nothing except one representative would tell me one person was working on my claim then another person said "oh no it's this person."
Flash forward. Mind you my claim never got settled. December 30th, it flooded again... My television shorted out again. I made a claim. They called my apartment complex manager who of course to cover her own but said "oh I only know of the one time." Again my representative says it's another representative I have to talk to until now it's January 2017 and now a special investigator unit is handling my claim. Not only did one female representative talk to me so gruffly I thought I had done something wrong. But the special investigator comes out and grills me about my situations. Asked where I worked. Asked twice when I started working there. Now mind you I've had pneumonia and severe bronchitis for over a month and been on all kinds of medicine and been running really high fevers. But even now today January 7th 2017 I go to go into my app for the insurance website and of course I'm blocked from seeing my claims.
On top of that I go to the online website try to look at my claims and of course I get to wondering... Do they think I'm defrauding them?? So of course the curious over-thinker I am I click on insurance fraud on the website to make sure I haven't overstepped any boundaries. All I can think is this special investigator kept asking me if he pulled up my phone records would it show I called the office or this person or that person. So of course now my anxiety is running high because now I'm thinking "oh my gosh what if he's hacking into my phone?" Because now I can't go on the insurance app... and I'm of course freaking out.
Well now I'm really upset! This apartment complex manager knew my apartment flooded every time it rained and only chose to put in the system I called once or twice... I have black mold around my windows from the water. And half the time I just yelled out to a passing maintenance team member and they would come with their steam cleaner vacuum to remove the water. I'm so upset I've been a member of USAA for so long and I'm looked at as a criminal!! How dare you turn a bad situation where I am getting messed over by the apartment complex and turn it on me!! How dare you when I am literally so sick I'm doing great to even be coherent enough to post the pictures and send in the documentation you need. I trusted you USAA well now I do not and I will make sure I tell everyone!!

I decided I was switching to their insurance cause I had heard nothing but good things about them. Well it took 3 times of sending documents cause they tell me they can't see them (funny I can see everything on them). Then I keep getting letters telling me to send more documents, come to find out they didn't share documents with department that did military verification. Been locked out of their website and mobile app cause I won't give them a cellphone number so they can send me a text message to verify me every time I call, didn't know it was a requirement to have a cellphone? And every time I talk to these people they have a tone to their voice like I am the problem!! I won't do business with them again.

Me and my friend are in the process of purchasing our first home and we were told by our realtor that we would have to get Homeowners Insurance and pay 12 months up front for Escrow. My friend said that he wanted to get a quote from USAA because he has an auto policy with them and figured it would be cheaper if he could bundle them. So he called and had me on as a 3rd party. We gave the information about the home and the representative that we spoke to said because I didn't have a policy with them (even though my stepmother's father did, my stepmother does, my father does and my brother does). I would be listed on the policy but I would not be able to make any changes or do anything without my friend approving before hand.
I said to the representative that it doesn't sound right. If my name is on the deed and the mortgage and I own 50% of the home, I should be able to have the right to my part in the home owners policy. She responded saying, "The only way you can have a say with the policy is if you two are married or your friend gives you power of attorney". Now to me, asking a friend to give you power of attorney over them for a home owners policy is the most, absolute ridiculous thing I've ever heard of!
When I spoke to a broker for home owners and Liberty Mutual, both of them said the same thing that it is crazy that I would either need to marry or get power of attorney over my friend to be able to do anything on a joint policy. When I called them back to find out why, the guy I spoke to couldn't give me a reason except "That's the way it's written. We can't change our policy" I just responded "Then we aren't going to use your policy. That's just the most ridiculous and craziest thing I've ever heard!" So be sure that if you look to this company for home owners insurance, that you either marry the person you move in with or get a power of attorney over them. Judging by other reviews on here, I would just avoid this company all together!

We had a valve break in April 2016 leaking post toilet water throughout our home. USAA was quick to send out a mitigation company, however the company they sent did not do a good job. By the end of May we had some new smells in our home. At first USAA directed us to resolve the issue with the contractor they sent. The contractor came at the beginning of June told us they needed USAA's approval but would get back to us. By July we hired a contractor to assist us and USAA required a report from them to authorize looking for mold. Mold was found and USAA required an additional leak test in order to cover the mold claiming it could not have been from the original claim. The test came back showing we had no leaks and we finally had authorization to remove the mold from the home. The entire time that mold was being worked on I was told my family had to live in the home despite having the loss of use clause in my policy.
By the end of August it was clear that the mold was extensive and impacted all restrooms. At this point we moved out of our home. Our adjuster had still never been to the property. I had attempted to reach her supervisor but she was the acting supervisor for over a two week period. USAA would not give me a number to anyone other that the adjuster and their supervisor. My requests for a new adjuster were also denied. Finally at the end of September our adjuster showed up. Met with me, the contractor and our abatement company representative. We had a full quote for her a few days after the meeting as was requested. However, our adjuster took a vacation after the meeting prior to completing her work. The individual she said would continue work on the claim was not available and her supervisor is not an adjuster and was unable to pick up the work.
When she arrived back on October 20th she sent an email which stated she was waiting for information. I called to ask what she needed and she told me nothing that she just had to finish processing her estimate. Later that week I had to provide her all the same information that was provided 4 weeks earlier. The adjuster then stated she was still waiting for a report from the abatement company despite the fact the company had provided all requested information previously. When we finally received an estimate it was unrealistic. In fact she had lowered the allotment for the floors she previously approved for the USAA preferred contractor by over $2 a square foot. Other material and labor costs did not take into account the contractors quote where he had sourced specific materials.
An example of the ridiculous adjusting is that for a rebuilt kitchen in San Diego which is down to the frame (without appliances) they offered just over $9K. I have not been able to find any contractor to meet the pricing. Furthermore USAA uses a adjusting program that provides average costs yet it does not offer standard deviations. After calling the company that makes the program it is clear their material cost methodology is rather strong (but doesn't always factor well for waste based on patching etc. ); however their labor cost methodology is not actually based on real jobs or actual work orders for an area. USAA advised me. I had been paid enough to get me back in my home even though the check required mortgage company endorsement. My mortgage company will not endorsed without a signed contract covering the scope of the payment. My adjuster told me that is an issue with the mortgage company.
Here I am without additional approval for alternative housing beyond the end of the month and no way to get back in my home. The last correspondence from the adjuster stated that she needed per sq. ft. or linear foot quotes for labor from the quote received 8 weeks prior rather than per job numbers. My contractor explained that my adjuster has required more than any other adjuster they have worked with. My adjuster also mentioned in her last correspondence that if I want to get a lawyer to let her know. I shouldn't need to hire a lawyer to deal with my insurance company and me and my kids should not be homeless for the holidays because USAA is not paying for us to be out of our home and we have the coverage.

My husband, who is a 20+ year veteran, and I have had auto and homeowners insurance with USAA since 2009. I have a very serious problem with the constant premium increase on the homeowner's policy. I built my home in 2009. Since initially become insured in 2009 until today 2016, my premium has more than doubled. I have NOT any claims at all. The first 3 years remained consistent with an increase of $100 on the 3rd renewal. From year 4 & 5 had a $200 increase each year, year 6 had a $450 increase for 1 renewal and year 7 had a $640 single increase.
I've continually questioned the increase but no one knows. With the cost of living and cost of labor and materials, I expect a slight increase annually, but to more than double over the life of 7 years of extremely high. I have a second home that is almost 50 years old and only 1/3 the size of the above mentioned and that police is $800 annually less than the larger home with the same consistent increase in the rates. They always have the same scripted answer but can never explain how the value of my home decrease with age and market changes each year. Everything is based on their internal model of billing which my personal property valued is 1/2 the value to replace my home. They never send any to you home to even appraise or value anything.
As far as they know, my home may be completely empty, but I still pay the outrageous personal property value. I tried to negotiate the value of my personal items by providing receipt but was told, the coverage is a percentage of the replacement value of my home. This is a really bad experience and they never offer to make amends or have the home appraised. They claim to provide better service for military personnel but they are an independent company. Very poor service and you can never speak to anyone higher than customer service. I'm actively searching for another insurer.

I am not one to write reviews but today I am completely dissatisfied with USAA homeowners and this is not the first time. The first time was in 2012 when my tenants caught my condo on fire after 1 day of being in it. They were fast to fix and repair my condo but then the neighbors downstairs had water damage from my sprinkler system. I was contacted by a lawyer from the neighbors, I contacted USAA and informed them. It took them so long to fix the issue. Whereas, if they would have just addressed the issue as soon as they heard it would not have lasted 2 years and a lawsuit.
Now, present in September my roof was leaking so I decided to call USAA and file a claim. It took a month for an adjuster to come out, in the meantime we got hit with a hurricane and made the damage worse. The adjuster filed it under my regular deductible of $1,000. It took another 3 weeks and I never heard from them, I called. They had approved the claim but decided to review it again and decided to file it under my hail and wind which is a joke. That deductible is 7,000+ dollars. I find it interesting they approved it under what the adjuster suggested but I suspect they didn't want to pay out so, they decided well let us file it under wind and hail. A second look after it was approved the first time!!! They never sent out a second adjuster for a second opinion just people sitting behind a desk. This is unacceptable. I guess they wanted to save that 3,000+.

I have been a USAA member for over 25 years. My dad service in the US Army. I have had very few claims (maybe 2-3 within the last 25 years). In Apr we had heavy snow and my gutter was hanging. Called USAA. Figured repairs may be above my $500 deductible. They sent a company out and then sent their claims adjuster out. I was told I had to replace my roof.
First off the damage was to my gutter not my roof. Let me stop for a minute and explain that when I bought my house they were not concerned about the age of my roof - and I have had no other issues (when they insured me that did not come to take pictures of my house nothing - just make your payment and that is it). OK I can say that I had already had it in my budget to do a new roof. Needless to say I had the roof replaced in Apr and provide them a copy of the receipt.
Found out yesterday 10/31 from my mortgage company that I no longer had insurance - so I called upload a copy of the contract but that was not enough. They want picture. What the heck is going on with USAA. I have no idea what is going on with them but I am not a criminal - yet I have been treated like one. By the way the company that replace my roof and gutters stated that my roof was old but the gutter was due to the snow. I am not sure. Needless to say I am moving to State Farm.

Matthew BrodskyInsurance Contributing Editor
Matthew Brodsky is an established expert on insurance, having written hundreds of articles and other pieces of content on the subject, interviewed countless practitioners, and attended dozens of conferences and events. He served as an editor at industry magazine Risk & Insurance for six years. More about Matthew→

USAA was founded in 1922 and serves members of the military and their families. The company offers insurance policies, banking, investment options and other financial services.
Good pricing: USAA is known to have some of the most competitively priced policies available.
Additional services: With its home insurance policies, USAA offers identity theft coverage should any homeowners personal belongings be used to steal their identity.
Variety: USAA offers many types of homeowner insurance, and they are a one-stop insurance option, meaning policyholders can also purchase other types of insurance through the company.
Service: USAA only provides its services to members of the military and their families, so it's not a viable option for every American. Americans who haven't been affiliated with the military do not have access to the company's services.
Consumer service: USAA Homeowners Insurance has complaints filed against it, indicating that policyholders are not always happy with the service they have received.
Best for Traditional homeowners, condo owners, farm owners, mobile home owners
Compare Homeowners Insurance
USAA Homeowners Insurance Company Profile
Company Name:

USAA

Website:

https://www.usaa.com/