Best RV Insurance Companies
You may be able to insure your recreational vehicle (RV) on your auto policy, but even if you do, coverage is likely to be limited to physical damage. That's why RV insurance provides much broader protection to owners of recreational vehicles.
RV insurance includes protection for a variety of vehicles in which one or more people can drive and sleep comfortably and even enjoy bathroom and kitchen facilities. Insurance can cover the vehicle itself, traffic accidents, damage to your own and others' vehicles, medical payments, contents and more. RV insurance is more comprehensive than standard auto insurance because it not only insures a moving vehicle, but also a home.
Compare Reviews for Top RV Insurance Companies

National General RV Insurance
Read 56 Reviews

National General RV insurance provides coverage tailored to meet the specific protection needs of RVs. Discounts are available for insuring multiple RVs and autos on one policy and for paying upfront and in full.

Geico RV Insurance
Read 16 Reviews

GEICO RV insurance for motorized and towable RVs is available in almost all U.S. states. Customers can receive discounts for completing defensive driver courses and for insuring multiple vehicles on one policy.

Progressive RV Insurance
Read 22 Reviews

Progressive RV insurance offers protection for motor homes, motor coaches, camper vans and travel trailers. Customers can select from many types of coverage, including full-time RV insurance and vacation liability.

The Hartford RV Insurance
Read 14 Reviews

Hartford RV Insurance provides specialized protection for RVs at rates that could help customers save money. Customers can choose from several coverage options, including bodily injury, collision damage and property damage.

Safeco RV Insurance
Read 11 Reviews

Safeco RV insurance provides basic and customized protection against loss, damage or theft. Customers can receive discounts for completing accident prevention courses and for equipping their RVs with anti-theft devices.

Blue Sky RV Insurance Program
Read Expert Review

Blue Sky RV Insurance Program, overseen by Recreation Insurance Specialists, LLC, specializes in motorhome and RV insurance. Their insurance is more comprehensive and RV-specific than specialty coverage from an auto insurer.

Esurance RV Insurance
Read Expert Review

Esurance RV insurance offers flexible coverage options designed to cater to the unique requirements of RV owners. Supplemental benefits include emergency towing, uninsured motorist coverage and rental car coverage.

Explorer RV Insurance Agency
Read Expert Review

Explorer RV Insurance Agency is an independent insurance agency that specializes in providing custom-designed policies from leading insurance carriers. Coverage options include total loss replacement and vacation protection.

Foremost RV Insurance
Read Expert Review

Foremost Insurance Group is a specialty insurance company that has been in business for over 60 years. They insure a wide range of RVs, from motorhomes to luxury motor coaches, as well as boats, autos, businesses and homes.

Good Sam Insurance Agency
Read Expert Review

Good Sam Insurance Agency provides specialized RV coverage through its Good Sam Vehicle Insurance Plan. Customers can choose to add optional extras, such as full replacement cost coverage and personal effects coverage.
Thank you, you have successfully subscribed to our newsletter!
Enjoy reading our tips and recommendations.
We value your privacy. Unsubscribe easily.
What features matter most?
Standard RV coverage
The point of owning an RV is to have the ability to travel from state to state in comfort, which means you'll need comprehensive and collision insurance as well as bodily injury, property damage liability coverage and uninsured motorist coverage that applies wherever you travel. Standard RV coverage isn't much different from regular auto insurance, but the risks involved are potentially much higher since RVs cost more to fix and replace and the number of people traveling in the RV is likely to be higher than in a car:
Bodily injury and property damage: This ensures that your legal liability to a third party as a result of an accident involving your motorized home is covered. This coverage is required in most states.
Comprehensive and Collision: This covers the cost to repair your RV if it is stolen or damaged in an accident.
Medical payments: This covers medical costs incurred as a result of an accident in your RV, regardless of who is at fault.
Contents coverage
Like your home, your RV is full of valuable items that may or may not be replaceable. Contents insurance helps save you money in case of the loss or damage of these items.
Theft: Theft coverage ensures you receive compensation for any items stolen from inside your RV.
Damage: If any insured items within the RV are damaged (not due to negligence), you can collect from your insurance company to repair or replace them.
Loss: In some cases where items have been lost, your insurer will help you replace them.
Emergency expense allowance
If your RV breaks down and you are stranded without amenities, emergency expense allowance should cover your immediate and basic needs.
Food: Most insurance companies will cover up to $100 per day for meals if your vehicle is stolen or damaged.
Lodging: In the event that you cannot stay in your RV as planned, you can collect emergency allowance for a hotel or similar accommodations.
Emergency transport: This emergency allowance covers you in case you need transportation to a hotel or repair station while away from home or your planned destination.
Full-timer coverage
Some people live in their recreational vehicles as their primary residence, in which case they are referred to as "full-timers."
Personal liability: Coverage for bodily harm and property damage with an accident that is the RV owner's fault.
Medical payments: Coverage for any necessary medical payments to others involved in an accident.
Loss Coverage: Coverage for amounts charged to the RV owner as part of an association.
Storage
Not everyone lives in their RV full-time. While your vehicle is parked at home or elsewhere and not in use, it is eligible for storage coverage.
Damage: While out of commission, your RV will still be covered for damage from fire, hail, flood and other accidents.
Suspended collision coverage: Save money on collision coverage and lower your monthly insurance payments while in storage.
Replacement coverage: If your vehicle is totaled while in storage, you're still covered for a full replacement.
Permanent attachments
RV owners love to customize their vehicles, often with permanent installations that require their own clause in the insurance contract.
Storage bins: These simply make more room available inside the RV, while non-essentials are packed inside.
Interchangeable hitch attachments: These parts make pulling rented trailers easier since they attach to a variety of hitch types.
Satellite dishes: Many people want the luxury of television while using their RVs. A satellite dish is usually covered with a "permanent attachments" clause.
What are different types of RV insurance?
Class A
Class A vehicles can be up to 75 feet long, such as modified buses, luxury coaches and motor coaches. They offer the most space and luxury out of all the RV classes and are ideal for vacationers or full-timers. Because their large size makes class A vehicles impractical for driving locally, most class A owners tow a vehicle behind their RV that can be used once they reach their destination.
Class B
Sometimes called "conversion vans" or "camper vans," class B vehicles were built using a cargo or camper van as the base. Usually, the roof is high enough to stand up inside, and they include amenities such as sleeping and cooking facilities, a bathroom with shower, refrigerator and heating/cooling.
Class C
Class C vehicles are basically a smaller version of class A vehicles. With sufficient living space including a bed and kitchen area, class C vehicles work well for vacationers. Families enjoy the additional sleeping space they can get out of a class C vehicle thanks to its cab-over bunk and back sleeping area.
Fifth wheel trailer
A fifth wheel (also called a "fiver") is a popular choice for full-timers because of its expansive living space. A fifth wheel RV is considered the easiest and most stable type of RV to tow, however towing does require a truck with a hitch. Larger models can only be towed by a super-duty pickup, and the largest fifth wheels around will need to be towed by a medium-duty RV hauler.
Conventional trailer or toy hauler
Toy haulers have all the comforts of any other RV in the front with an additional garage in the back to store cargo, or toys, such as a motorcycle or ATV. These are available as either a fifth wheel or a travel trailer, so you can choose one that meets your cargo and living space needs.
Travel trailer
Travel trailers are non-motorized RVs, meaning they need to be towed to their destination. They are ideal for families of all sizes as there are models that can fit up to 10 people comfortably. Travel trailers are extremely versatile and can range from basic to luxury models, depending on how you plan on using yours.
Truck camper
Truck campers are ideal for people who already own a truck and don't need a lot of space in their RV. They are easy to load on and off a pickup truck and many include amenities such as a shower and/or kitchen. Truck campers are a smaller model of RV, but if you need extra space you can get one with slide outs, which can significantly increase the amount of living space.
Tent trailer (pop-up trailer)
A tent or pop-up trailer is a smaller, less expensive camper that is easy to set up and haul. Unlike larger RVs, a tent trailer can be hauled by an SUV or even a car. They don't have as many amenities as larger RVs, though most tent trailers have a sink, stove and ice box.
Park model RV (recreational park trailer)
A park model RV, also called a recreational park trailer, is a trailer-type of RV with an intended design for temporary use recreationally, such as for camping or seasonally. They are most often used in campgrounds and can be hauled to campgrounds by guests or rented out by the owners of a campground. Park model RVs are built according to RV standards, not housing standards, and are thus not meant to be used as permanent residences.
Sleeper unit trailer
A sleeper unit trailer is a convenient way for semi-trucks drivers to get the rest they need when they're on the road. Models vary, but they tend to include space for sleeping, a kitchen, a bathroom and heating/cooling.
Teardrop trailer
A teardrop trailer is a pull-behind trailer that can be towed by an SUV or, in some cases, even a sedan. Off-roading options are available for the adventurous who want to tow their trailers anywhere their vehicles can go. These trailers generally sleep two to three people while still leaving room for clothes and other necessities. Larger models can also include a bathroom with shower. Teardrop trailers are perfect for small groups who want the convenience and comfort of an RV without needing to buy a large truck to tow it.
Horse trailer
As the name suggests, a horse trailer is made specifically to haul horses. These can range in size depending on how many horses you need to haul. A small horse trailer that only fits one or two horses can usually be towed by a pickup or SUV, while a large horse trailer that fits eight horses needs to be hauled by a one ton dually styled pickup.
Ice fish house trailer
An ice fish house trailer is designed specifically for ice fishing and offers protection from the elements. They can range from basic to luxury, depending on how you plan on using it. Some ice fish house trailers are constructed for basic protection from the cold, while others include amenities like a bed, stovetop and space for mounting a large screen television.
Who's it for?
Full-timers
People that use their RV as a full-time residence and mode of transportation. Whether they are freelancers, nomadic workers, Hollywood movie stars, professional sports superstars or families on the go, these people move regularly while living in their recreational vehicle.
Retirees
Retirees are often part-time residents of their RVs, which means they need specialized insurance.
Travelers
These people move sporadically from place to place to find new work or check out a new part of the country with their families or by themselves. They'll often find a home once they are in a new area.
Vacationers
Vacationers take advantage of their holiday time to travel and see new places before returning home at the end of the season.
Dealers
RV dealers, third-party RV sellers and RV leasing companies need to insure their inventory in case they experience partial or total loss.
RV Park Managers and RV homeowners' associations
RV park and campground managers and homeowners' associations may need protection in the same way that RV owners need to protect their RVs at a campground site.
What does the expert have to say?

Explorer RV, an insurance agency, works with many highly rated insurance partners to find clients the best rate and policy. They've been in business since 1997 and have provided insurance packages for all types of recreational vehicles.
Renewal reviews: Explorer RV agents will check in with clients regularly to make sure their insurance policy is still relevant. If it isn't, you can work with them to make the appropriate changes.
Horse trailer insurance: Horse trailers are not usually covered by umbrella insurance plans, so Explorer RV makes it easy to add this type of property into your policy.
Mexico coverage: Driving into Mexico? You'll need extra contents and liability insurance, which Explorer makes it easy to choose.
Coach-net roadside assistance: Add towing and emergency services to your policy to make sure that you qualify for roadside assistance 24 hours a day.
Full-timers coverage: Liability and repair coverage for full-time RV residents is an important part of your insurance plan if you do not have homeowner's insurance. Explorer RV Insurance Agency offers full coverage that includes your storage space.
Best for: Explorer RV Insurance Agency is best for full-timers, vacationers and retirees who use their RV often or all the time.

Good Sam Insurance provides specialized RV coverage under its VIP program. They also provide homeowners and vehicle insurance, the latter of which can be subsidized when insuring an RV simultaneously.
Full replacement: Customize your RV coverage by adding full replacement cost coverage. This way you will receive a comparable new RV if yours is stolen or too damaged to repair.
Storage option: Save up to half of your insurance premiums with a storage option. This way you won't overspend on insurance while the vehicle is parked and not in use.
Contents coverage: Policy includes automatic coverage for your belongings within the RV, up to $3,000.
Permanent attachments: Awnings, storage boxes and other permanent attachments are covered under your standard RV insurance policy.
Emergency expense: Receive up to $500 in emergency funds if you break down on the road or have your RV stolen.
Best for: Good Sam Insurance Agency is a great option for full-timers, travelers, vacationers and retirees since virtually all the bases are covered in a customizable policy.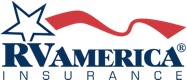 RV America, a top RV insurance agency in business since 1979, finds quotes from insurance companies through a close examination of your RV. The company factors additional options into the quote.
Coverage options: RV America offers towable coverage for a fifth wheel, travel trailer, truck camper and pop-up trailer. It offers motorized coverage for Class, A, B, C and medium duty truck insurance.
24/7 Roadside Assistance: Coverage pays for unlimited expenses incurred by towing to a qualified repair facility and includes locksmith, breakdown, battery failure, flat tire, fuel delivery and "entrapment" in snow mud, water or sand.
Accessories coverage: Awnings, antennas, satellite dishes, A/C units or other attached accessories even if you add them "after market," or after you by the RV.
High liability limits: Policies start with your liability coverage at $100,000 for each person, $300,000 per accident and $50,000 in property damage. Optional coverages include up to $1 million of liability coverage.
Guest passenger liability coverage: Coverage pays for bodily injury and property damage that you may cause to guest passengers in an accident. Depending on the laws of the state you live in and the company you choose to insure with, guest passenger liability may be a viable option for you as well.
Best for: RV America Insurance is best for first-time RV buyers or long-time owners looking for other options.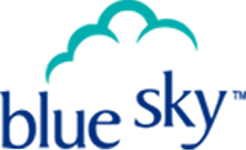 The Blue Sky RV Insurance Program, offered through Recreation Insurance Specialists, was created out of the need to reinvent specialty RV insurance to provide coverage beyond what is commonly referred to as "specialty" coverage.
Purchase Price Guarantee: In the event of a total loss on a used RV, buyers receive the purchase price for a motorhome, travel trailer, fifth-wheel camper or other RV bought during the past 12 months that is less than 10 model-years old.
Depreciation-free RV coverage: This option provides replacement cost coverage for losses that are settled on an actual cash value basis.
Deductible buyback coverage: Guarantees no out-of-pocket expenses in the event of a total loss since the deductible drops to $0 upon replacement of the insured vehicle after a total loss.
Diminishing Deductible Express program: For every year free of loss, premiums for comprehensive and collision are reduced by 50 percent. After two years with no claim, the deductible is reduced to $0.
Consignment coverage: Covers a loss when the RV is in the possession of a dealer or other third-party seller.
Discounts: Discounts apply for policyholders who are also members in RV associations or manufacturer's clubs, or own multiple vehicles.
Best for: Blue Sky RV Insurance is best for avid RV enthusiasts and commercial RV entities such as LLCs, partnerships, trusts or corporations — manufacturers, dealers, lessors or lessees — in the RV business.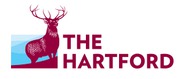 The Hartford, a property and casualty insurance company in business for 200 years, has carved a niche in the market that is very well respected.  It's affinity program with AARP makes this insurer particularly attractive to AARP members.
Read More

Progressive Group of Insurance Companies began in 1937 and has been innovating within the industry ever since. The first insurer to provide a drive-in claims office, they were also the first to provide comparative insurance rates online.
Read More

Geico, a well-known auto insurer, is a giant when it comes to online-based auto insurance products. Through Geico, you can insure your RV, car, motor home, camper trailer and other various types of vehicles.
Read More

Safeco Insurance has been in the industry since 1923. The company has a range of insurance products that include renter, life, home, auto and umbrella insurance.
Read More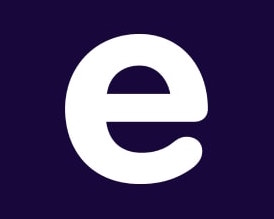 Esurance is an online insurance platform from the auto and home insurance giant Allstate. Esurance specializes in providing a smooth online experience that lets you get a quote, sign up for insurance and make any claims totally online.
Liability insurance: RVs are no stranger to impromptu party guests, which means that from time to time someone might become injured in your vehicle. Liability insurance covers you in these events and provides medical care.
Rental coverage: If your RV breaks down or is stolen, rental coverage ensures that you don't have to pay for renting a temporary vehicle.
Underinsured motorist: You don't want to have a fender bender and discover the driver of the other vehicle either doesn't have insurance or doesn't have enough coverage for the complete cost of the damage. With the underinsured motorist coverage, you don't have to worry.
Personal effects coverage: Rest easy knowing that your personal belongings inside the RV are covered in case of loss, theft or damage.
24/7 customer service: With some insurers, you need to wait for office hours to call or receive an answer to your messages. Esurance offers all-day online customer care.
Best for: Esurance RV insurance is best for people familiar with online buying and use their RVs part-time, such as vacationers, travelers and retirees.

Originally known as the Ohio Farm Bureau Federation, Nationwide was founded in 1926. In the 1930s the company began insuring drivers - now they provide many kinds of insurance, from life and automobile to small business and homeowners insurance.
Good driver discount: Get a lower insurance rate when you drive safely and are not involved in an accident for at least 36 months.
RV safety course discount: Complete a state-approved RV safety course and receive a reduced insurance rate.
Claim-free renewal: Renew your policy at a reduced rate if you have made no insurance claims during the previous period.
Prior insurance discount: Switch to Nationwide from another insurer and receive a discount for having had your RV covered.
Affinity discount: If you are a member of a Nationwide Affinity Group, you can receive a discounted insurance rate on your RV.
Best for: Nationwide RV insurance is best for non-full-timers such as travelers and vacationers.

Foremost belongs to the Farmers Insurance Group of Companies and offers motorhome, fifth-wheel, travel trailer and luxury motor coach coverage in all states except Hawaii, Massachusetts and Washington, D.C.
Widely available: Foremost Motorhome Insurance policies are available in all states except Hawaii, Massachusetts and Washington D.C. and is only available in the United States.
Coverage options: Offers comprehensive, total loss and emergency expenses coverage.
Roadside assistance: Towing and Roadside assistance from TravelLine is valid in the U.S. and Canada.
Liability coverage: Campsite/vacation liability coverage protects your RV when it's parked and you use it as a residence.
Special Program coverage: Special Program coverage for your fifth-wheel as a seasonal or permanent residence.
Best for: Foremost Insurance Group is best for full-timers, travelers, retirees and vacationers who like to purchase insurance through a Main Street agent.
Compare Reviews for Top RV Insurance Companies

Nationwide RV Insurance
Read Expert Review

Nationwide RV insurance offers a range of coverage options for RVs, including liability coverage, collision coverage and vacation coverage. Customers can add roadside assistance to their insurance for extra peace of mind.

RV America Insurance
Read Expert Review

RV America Insurance is a brokerage firm that has been helping RV owners find the best rates on insurance since 1979. They can also help consumers with boat, PWC, motorcycle, collector car and mobile home insurance.
Disclaimer
Information in this guide is general in nature and is intended for informational purposes only; it is not legal, health, investment or tax advice. ConsumerAffairs.com makes no representation as to the accuracy of the information provided and assumes no liability for any damages or loss arising from its use.