Best Business Insurance Companies
Business insurance allows company owners to protect their businesses from a variety of risks, including employee injuries, building damage from natural disasters and malpractice. Some insurance coverages are required by law, while other forms are optional.
Many business owners and property owners opt for additional types of insurance to protect their business and their employees. The type of business you own, where it is located and the amount of employees you have will all factor into which business insurance you choose.​
Compare Reviews for Top Business Insurance Companies

AmVenture
Read 340 Reviews

AmVenture offers tools for the small business community, focusing on insurance and specializing in workers' comp coverage for small "Main Street" businesses. Our staff is dedicated to treating you with the attention you deserve.

Insureon
Read 169 Reviews

Insureon's hassle-free business insurance makes it easier for small-business owners to get General Liability, Professional Liability, Workers' Compensation, and other commercial insurance policies to protect their business.

TechInsurance
Read 24 Reviews

TechInsurance connects business owners with insurance companies that offer the coverage they need. It specializes in helping IT professionals and freelancers, but can help businesses from a variety of industries get coverage.

TrustedChoice.com Business Insurance
Read 30 Reviews

Trusted Choice is a group of independent insurance agents that work with many different insurance companies to find the best coverage options for customers. You can get quotes from multiple insurers from Trusted Choice.

Zurich North America Small Business Insurance
Read 56 Reviews

With 100 years experience and more than 12,000 agents, Zurich North America Small Business Insurance provides small business owners with tailored insurance policies that cover everything from liability to workers' compensation.

Nationwide Small Business Insurance
Read 14 Reviews

With personalized customer service, flexible payment options and industry-specific policies, Nationwide Small Business Insurance has personalized solutions for small businesses. Specialized insurance plans are also available.

State Farm Business Insurance
Read 18 Reviews

State Farm Business Insurance features agents who are small business owners themselves, which gives them a unique perspective on the needs of other small business owners. The company offers customized plans at competitive rates.

Aflac Business Insurance
Read Reviews

Aflac offers policies ranging from accident insurance to medical and dental policies for small business employees. The company's competitive rates allow small business owners to attract top talent without breaking the bank.

Allstate Business Insurance
Read 12 Reviews

Allstate Business Insurance offers a wide range of policies. The company is known for its personalized plans as well as its relationships with financial lenders, legal partners, office suppliers and marketing partners.

Hiscox Small Business Insurance

Hiscox Small Business Insurance provides liability insurance tailored to the needs of small business owners as well as home-based businesses. It also offers its customers a 14-day money-back guarantee on its policies.
Thank you, you have successfully subscribed to our newsletter!
Enjoy reading our tips and recommendations.
We value your privacy. Unsubscribe easily.
Things to consider before you buy business insurance
Customer service
Companies in the U.S. typically purchase business insurance through an intermediary, an insurance agent or broker. It is important to work with a business insurance intermediary that provides excellent customer service and can respond to a client's needs quickly and efficiently.
Accessibility: When dealing with insurance agent or broker, it's important to know that you will have a reliable point of contact if you have questions or issues arise.
Methods of contact: How many different methods of contact do they offer? Customers can see whether insurance agents offer support by phone, e-mail and live chat. It's important to look for an insurance intermediary that, ideally, allows you to get in touch with someone in person or at least to know that you can chat with a live human on the phone or online.
In-person visits: Customers should have the option of choosing an insurance intermediary, no matter how large it is, with a brick-and-mortar office that they can visit.
Cost
Insurance companies offer a wide variety of pricing options, depending on the coverages an individual company needs.
Pricing levels: Many companies offer different pricing structures based on the size of a company, its revenues, its total amount of property and other exposures, and the number of its employees. Pricing will be determined by how much coverage (the limits of a policy) a business would like to purchase.
Bundles: Some business insurance companies offer bundled packages (such as a business owner's policy, or BOP) that can save a company money.
Valued customer discounts: Customers should inquire through their intermediary whether a business insurance underwriter will offers discounts for purchasing a variety of products or for renewing with them over a long period.
Size
Business insurance agents and brokers can be large, multinational corporations, small local operations or something in between. There are benefits to all sizes, depending on the needs of an individual company.
Personal attention: Consumers should consider how many employees an insurance intermediary has and if they will be offered enough personal attention from their local or assigned representative.
Offices: Some business insurance agents and brokers have a number of convenient offices that you can visit, and some have just one central headquarters location. Additionally, some intermediaries (and even insurance companies) conduct most of their business insurance operations online.
Reputation
For both insurance intermediaries and insurance companies, it's important to know long the business insurance company has been operating, which often speaks volumes about their ability to assist customers and get claims paid. Do they have a long list of clients, or are they relatively new to the industry? How well do firms like A.M. Best and Standard & Poor's rate them?
Industry experience: Firms should see what other companies a business insurance company has worked with, particularly within their own industry, and whether that has helped build a reputation as a leader and a trustworthy partner.
Local Help: It's always great to work with an insurance company that also helps other companies in your area. That way you can feel more confident you are working with an insurance supplier with knowledge of regional business issues and risks.
Specialties: Are there specific things you would like a business insurance company to specialize in, such as green business, cyber risks, or other resources or specialties that are important to you? Some insurance providers offer specialized insurance policies tailored to a specific type of business, such as landscapers or pool contractors.
Amount of offerings
Some business insurance companies and their intermediaries will offer many insurance products across a range of coverages, while others specialize in one type of coverage.
Industry knowledge: Business owners should investigate whether the insurance provider is knowledgeable about the specific types of insurance that their company requires. Ask questions about specific aspects of your field and the risks you might encounter doing business to see if an insurance agent understands what type of coverage you really need.
Breadth of offerings: Do they offer all the insurance products required for your type of business, in addition to the ones you may wish to opt for at a later time? For example, you might only need general liability insurance to start, but as you add employees to a company and purchase office space, you may need property coverage, worker's compensation and more.
Resources: Do they offer plenty of resources to help you decide on the best plans, including calculators to help you gauge how much coverage limits you require, loss control expertise to help you avoid losses and well-stated claims procedures for when an incident does happen?
Claims
Filing claims should be simple, fair and hassle-free. What is the standard process of filing claims at a particular business insurance company?
Staff: Some intermediaries are large enough to have dedicated claims experts to help you file and collect on claims, while others will be small enough that they pass you on to insurance company claims staff.
Time-length: Some insurance companies may have a reputation for taking a long time to process claims or for not paying out in total, while others are known for handling claims well. Larger, more complex claims can tend to take longer, and lead to more disagreements, no matter which insurance company is involved.
Policy wording: What does the "fine print" in an insurance policy say? Can a broker's staff help you to have a firm understanding of what your policies cover, what is excluded and how long you have in order to file a claim?
What are business insurance coverage options?
General liability insurance
General liability insurance covers legal and other issues dealing with accidents, injuries and claims of negligence. This insurance protects against payments to third parties, such as customers, for such situations as bodily injury, property damage, lawsuits and more.
Product liability insurance
If a business provides services to clients, it should opt for this type of insurance, which protects a business against malpractice, errors and omissions, and other types of negligence in providing services to customers. Many businesses and professionals are required to have this by law.
Professional liability insurance
If a business provides services to clients, it should opt for this type of insurance, which protects a business against malpractice, errors and negligence in providing services to customers. Many businesses are required to have this by law.
Commercial property insurance
Property insurance covers anything related to the damage or loss of company property due to a number of perils, such as fire, smoke or certain natural disasters. It includes coverage of the property itself, in addition to coverage of lost income due to business interruption and loss of materials in the building.
Home-based business insurance
For businesses that are run out of the home, business-owners need to invest in home-based business insurance as well as homeowners' insurance policies. This type of insurance can help cover additional risks such as general and professional liabilities.
Workers' compensation
Most businesses with employees are mandated by law to provide coverage to their employees for workplace injuries and work-related illnesses. This coverage can pay out for medical costs, as well as the costs of employees being out of work due to disability.
Employee benefits
Many companies view an employee benefits package as a way to attract and retain top talent to their organizations. With that in mind, employers provide group benefits coverages, such as health, disability and even pet insurance.
Who needs business insurance?
Product manufacturers
Companies that manufacture products, such as toys, foods or computers, will need to have certain types of business insurance to cover their liabilities, including those related to their products and those related to worker safety. These companies will also tend to have capital invested in factories and other properties and will tend to purchase enough property insurance to cover them.
Service providers
Large companies that provide services to their clients, such as medical practices or law firms, will require certain types of insurance coverage to ensure that they are protected from errors and omissions and other professional liability risks. Service providers should ensure they have things like general liability insurance, cyber liability insurance, umbrella liability policies and professional liability insurance (like malpractice insurance for medical providers).
Small business owners
Small business owners may provide products or services to their clients, but they generally have a small employee base and fewer properties and liabilities than larger companies. They will, however, have their own unique set of coverage requirements depending on the business sector in which they serve.
Home-business owners
Business owners who work from home without might still require business-related coverage. This need can sometimes be handled by adding riders onto a homeowners policy, but additional business insurance coverage is often needed, including general liability insurance, a business owners policy or property insurance for business property not covered by a homeowners policy.
Expert reviews for business insurance

Established in 2011, to meet the unique needs of small businesses, Insureon is now one of America's fastest-growing small business insurance company. Insureon helps small businesses find insurance policies, and their experienced agents work one-on-one with clients to recommend the best insurance policies for their specific needs.
Read More

AmVenture sells workers' compensation insurance to small and medium-sized businesses. It's an insurance broker, meaning it sells insurance provided by other companies. AmVenture is an affiliate of AmTrust Financial Services, Inc.
Read More

TechInsurance matches customers with insurance agents and providers so they can get business insurance. The company specializes in helping IT freelancers, independent contractors and other small businesses find the insurance coverage they need to be in compliance with state laws and business contracts.
Read More

Trusted Choice helps customers find the best insurance coverage for them. It's a group of independent insurance agents that get quotes from all their different providers so customers can easily find the best price. Trusted Choice has agents throughout the United States; you can find the nearest agent by visiting their website.
Read More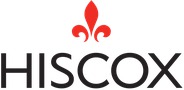 Hiscox is a provider of small business insurance. It provides professional business services that let buyers purchase insurance online or over the phone. The Hiscox Group is a global insurer offering over 100 years of experience in insuring businesses.
Read More

State Farm is a trusted name in business insurance, and it works with small businesses to provide a variety of financial products and resources nationwide. State Farm has been in business since 1922, and it now has over 65,000 employees around the U.S.
Read More

Humana is a business insurance company that specializes in providing health insurance for employees. It offers a variety of insurance options for employee benefit packages.
Variety of plans: Humana offers a range of plans, including medical, dental, vision, group medicare and employee-paid plans.
Individual care: Employee benefits plans can include personalized care for each employee, including wellness programs.
Value: The company can save smaller businesses money by offering assistance in administering employee benefits plans for their employees, which could reduce demands on an HR department.
Self-service portal: Humana has a self-service portal that makes it easy for employers and employees to pay bills, check on balances and upgrade their benefits as well as check on the status of claims.
Wellness resources: There are numerous wellness resources for employers to implement and use at work, such as exercise programs, healthy dietary provisions at the office and more. These can help improve the health of their employees, increase productivity and boost morale.
Best for: Companies interested in providing a range of employee benefits options for their employees.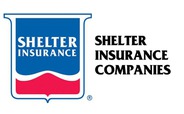 Shelter Business Insurance offers a variety of business, commercial and business auto insurance coverages, among other types. The insurer was founded in 1986 and has over 1,300 insurance agents around the country.
Local: Shelter has offices in 14 states so customers within their service area will benefit from the advantages of working with an insurance company with a local, personal presence.
Business auto insurance: The company is a reliable provider of business auto insurance for insuring the vehicles your business requires for successful operation.
Fast settlements: Shelter guarantees fast settlements so that customers don't have to go through a lot of red tape and long waiting periods with claims as they might with other insurance companies.
Real estate support: If your business rents out properties, you can obtain basic owner's and renter's insurance to cover your place(s) of business.
Bill pay: Shelter offers easy and automated bill pay options for insureds in order to take the hassle out of remembering to deal with invoices and payments each month.
Best for: Small businesses that would like to have personal and attentive service from a local office, as well as businesses that provide services to clients.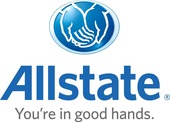 Allstate Business Insurance provides a range of coverage options for both large and small businesses. It has Commercial Certified Agents who can help with unique business insurance needs.
Read More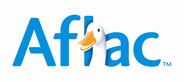 Aflac is a business insurance company that provides disability policies that are 100 percent paid by employees and are available on a voluntary basis as part of employee benefits offerings.
Read More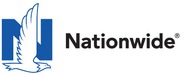 Nationwide Insurance Company offers commercial insurance to small businesses in a range of industries. It is one of the largest insurance carriers in the world and its family of companies includes many smaller regional insurance companies.
Read More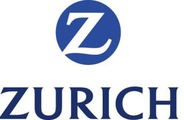 Zurich North American provides commercial insurance for large and small businesses. The company has been in business for over 100 years and works with clients all over North America.
Read More

Mercury Business Insurance offers businessowner policies and other commercial property and liability insurance coverages for businesses of all sizes and in different industries.
Customer service: Mercury has an customer service staff that provides helpful support all over the country and can advise businesses on a variety of insurance options. They have a large customer service staff so customers experience low wait times and get to work directly with an individual throughout the course of their claims process.
Industry expertise: The company has worked in a variety of industries, including metalworkers, mini storage, restaurants, graphic design businesses and many others.
Tailored coverage: It offers tailored coverage plans, which makes it easy to add specific coverages commercial vehicle insurance on top of general liability insurance.
Reputation: The company has an "A+" rating by A.M. Best, a global credit rating company that focuses on insurance companies.
Financially stable: Mercury owns more than $4 billion in assets, and financial stability is a signal of an insurer's ability to pay claims that come in.
Best for: Small businesses that have specialty or unique coverage needs
Compare Reviews for Top Business Insurance Companies

Humana Small Business Insurance
Read Expert Review

Offering turnkey plans for employees at small businesses, Humana Small Business Insurance allows business owners the ability to provide employees medical, dental and vision plans that are either partly or completely employee-paid.

Mercury Business Insurance
Read Expert Review

Mercury Business Insurance provides small business owners with insurance policies designed to cover any insurance need. Property and liability policies can be customized with additional options, including medical benefits.

Shelter Business Insurance
Read Expert Review

Shelter Business Insurance offers comprehensive coverage against fire, theft and medical liability for small business owners. The company rewards responsible business owners with insurance credits for certain building upgrades.
Disclaimer
Information in this guide is general in nature and is intended for informational purposes only; it is not legal, health, investment or tax advice. ConsumerAffairs.com makes no representation as to the accuracy of the information provided and assumes no liability for any damages or loss arising from its use.