Best Business Insurance Companies

Written by

Edited by

Reviewed by
Read our guide to choose the best business insurance for your company. Compare policy coverage for a variety of risks, including general liability, professional indemnity and product liability insurance. The cost of your business insurance depends on several factors, like the type of business you own and the number of people you employ.
Why trust ConsumerAffairs?
Our recommendations are based on what reviewers say.
4,247,447 reviews on ConsumerAffairs are verified.
We require contact information to ensure our reviewers are real.
We use intelligent software that helps us maintain the integrity of reviews.
Our moderators read all reviews to verify quality and helpfulness.
Our favorite small business insurance companies
Commercial insurance companies like The Hartford, Simply Business and Suracy specialize in insuring businesses. Popular plans include business owner's policies (BOPs), sole proprietorship insurance and customized policies.
Our pick for business owner's policies: The Hartford
Company name
Contact

Logo
Summary

Pros

Free online quote tool
Policies for a wide range of industries

Cons

Not available in all states
Pricing not available online
The Hartford Insurance offers a comprehensive business owner's policy (BOP) that combines business property and liability insurance into one policy. This broad policy covers fire, vandalism, theft, lawsuits and interruption of income. You can customize policies to cover all of your business's needs and risks. Potential coverage includes commercial property insurance, general liability insurance, business income insurance, data breach coverage and professional liability coverage. The company doesn't make sample policies available, but you can easily get a free quote online.
Liability coverage: Policy options include coverage for bodily injury, property damage, advertising injury and data breaches. Coverage is customized to your business needs.
Claims processing: You can file claims online or over the phone and track their status online.
Our pick for sole proprietorship insurance policies: Simply Business
Logo
Summary

Pros

Customized policies for sole proprietorships
Available in all states

Cons

Does not write policies itself
Does not offer worker's compensation
Simply Business' insurance policies for sole proprietorships offer professional liability and general liability through its network of national providers. The company determines sole proprietorship business insurance costs on several factors, including your payroll, location, whether you provide a product or service and your estimated revenue. The company features insurance options from Acadia Insurance, American Builders Insurance Company, CNA, Harborway Insurance, Hiscox, Markel and Travelers.
Liability coverage: Simply Business offers professional and general liability coverage. These policies can be customized to your business's needs.
Claims processing: Contact your carrier to file a claim either online or over the phone. You will need to have your policy documents handy.
Our pick for custom business insurance policies: Suracy
Company name
Contact

Logo
Summary

Pros

Available nationwide
Free quote tool

Cons

Does not write insurance policies
Pricing not available online
Suracy is a business insurance provider that tailors insurance plans to your needs whether you're a small or large company, franchised business or nonprofit. The company works with a variety of carriers to provide coverage options for professional liability, workers' compensation, general liability, business owner's policies, commercial property, cyber liability, disability, employment practices liability, commercial auto, medical practice and paid family leave.
Liability coverage: Select from general liability, professional liability and employment liability policies. Coverage can be customized to your risk and needs.
Claims processing: Suracy offers immediate claims handling. File a claim online or contact your dedicated customer support team.
Compare Business Insurance Company Reviews

Read 362 Reviews

Offers insurance products to small and large businesses, including specialized programs for franchisors and franchisees. Market expansion and co-marketing tools are also available for growing businesses.

Chat with a ConsumerAffairs decision guide

Live agent

Read 25 Reviews

TechInsurance connects business owners with insurance companies that offer the coverage they need. It specializes in helping IT professionals and freelancers, but can help businesses from a variety of industries get coverage.

Chat with a ConsumerAffairs decision guide

Live agent

Read 139 Reviews

Compares business insurance policies and rates from leading providers. Simple and easy-to-use online tools. Plans for a wide variety of businesses and industries available. Owned by Travelers Insurance.

Chat with a ConsumerAffairs decision guide

Live agent

Read 333 Reviews

Insureon's hassle-free business insurance makes it easier for small-business owners to get General Liability, Professional Liability, Workers' Compensation, and other commercial insurance policies to protect their business.

Chat with a ConsumerAffairs decision guide

Live agent

Read 139 Reviews

Trusted Choice is a group of independent insurance agents that works with many different insurance companies to find coverage options that fit its customers' needs.

Chat with a ConsumerAffairs decision guide

Live agent

Read 13 Reviews

Hiscox Small Business Insurance provides liability insurance tailored to the needs of small business owners as well as home-based businesses. It also offers its customers a 14-day money-back guarantee on its policies.

Chat with a ConsumerAffairs decision guide

Live agent

Read 14 Reviews

Allstate Business Insurance offers a wide range of policies. The company is known for its personalized plans as well as its relationships with financial lenders, legal partners, office suppliers and marketing partners.

Chat with a ConsumerAffairs decision guide

Live agent

Read 15 Reviews

With personalized customer service, flexible payment options and industry-specific policies, Nationwide Small Business Insurance has personalized solutions for small businesses. Specialized insurance plans are also available.

Chat with a ConsumerAffairs decision guide

Live agent

Read 23 Reviews

State Farm Business Insurance features agents who are small business owners themselves, which gives them a unique perspective on the needs of other small business owners. The company offers customized plans at competitive rates.

Chat with a ConsumerAffairs decision guide

Live agent

Read 66 Reviews

With 100 years experience and more than 12,000 agents, Zurich North America Small Business Insurance provides small business owners with tailored insurance policies that cover everything from liability to workers' compensation.

Chat with a ConsumerAffairs decision guide

Live agent
What is business insurance?
Business insurance helps you manage your company's risk from lawsuits, property damage, employee injuries and other circumstances. There are a few different types of business insurance policies you might choose, each covering different aspects of business ownership.
What does business insurance cover?
When you purchase a business insurance policy, you're protected from financial losses that occur after a crisis or catastrophe. For example, if someone is injured on one of your properties or your equipment is damaged in a fire, your insurance policy kicks in and covers the expenses. Policies vary, but generally, business insurance can cover:
Property damages
Legal liability
Lost business income
Employee-related risks
Other covered losses
Specific coverages vary based on the policy you purchase. When selecting a policy, consider what risks are common in your industry or profession. Named risks in the policy should cover damages caused by events that can occur when you run a company. Business insurance can be tailored to your company and the risks you face as you operate your business.
Types of business insurance
There are many types of coverage, from general umbrella-type, catch-all policies to very specific plans catered to your business. When speaking to an agent for insurance estimates, be sure to have every bit of available information about your company to get all your coverage options.
Business liability insurance
This type of business insurance protects your company financially in the event of injury, property damage or other legal disputes. These policies often cover a wide variety of things, including legal costs, natural disasters, vandalism and more.
General liability insurance: General liability insurance covers physical risks, including property damage and bodily injuries. General liability insurance is most commonly used to cover legal fees from lawsuits around accidents.
Professional liability insurance: Professional liability, sometimes called professional indemnity or PI insurance, covers claims associated with negligence, misrepresentation and inaccurate advice, such as errors or omissions in the services your company offers. If a business provides services to clients, it should opt for this type of insurance, which protects a business against malpractice, errors and negligence when providing services to customers. Many businesses are required to have this by law.
Product liability insurance: This type of insurance covers claims related to product defects. Your company can be held liable if its product causes bodily injury or property damage. If your business manufactures or sells any kind of product to clients, you should consider product liability insurance.
Workers' compensation insurance
Most businesses are mandated by law to provide coverage to their employees for workplace injuries and job-related illnesses. This coverage can pay out for medical costs and the costs of employees being out of work due to injury.
Commercial auto insurance
For companies with fleets of vehicles or company cars, commercial auto insurance protects the business and the employee driving the vehicle. Your cost is based on the number and type of vehicles your company operates, the risk involved and the claims history of you and your employees.
Commercial property insurance
Property insurance covers expenses related to the damage or loss of buildings caused by several perils, including fire, smoke or specific natural disasters. It includes coverage of the property itself as well as coverage for lost income due to business interruption and loss of materials in the building.
Business owner's policy (BOP)
These policies bundle a variety of insurance coverages to protect against circumstances that might affect your business. BOPs generally include liability, property and business interruption coverage. Be aware that some coverages are not packaged into a BOP, including flood, commercial auto, workers' compensation and professional liability. You can fill gaps in a BOP by supplementing with additional coverage.
Cybersecurity insurance
This form of insurance coverage defends against computer-related crimes, including data breaches, fraud, lawsuits and more. With cyberattacks becoming more frequent in recent years, data breach insurance is a common add-on for companies that process customer data.
Home-based business insurance
For businesses that are run from a home, business owners need to invest in home-based business insurance as well as homeowners insurance policies. This type of insurance helps cover additional risks, such as general and professional liability.
How to get business insurance
Choosing your business insurance policy involves many decisions, from selecting a reputable insurance company to putting together the right bundle of insurance coverage for your needs. Getting the right company to handle your business insurance may seem complicated, but these steps could save time and money.
1. Assess your risks

Exposure refers to how susceptible your business is to risks. The specific risks that affect your business determine what types of insurance you need. For example, if you're at high risk of a data breach, you want to be sure your business insurance covers this. The exposure base can be measured by payroll, receipts, sales and per $1,000 value (for property insurance).

Work with your insurance agent to create a list of risks that affect your company. Many top providers offer free resources to help you decide on the best plans, including calculators to determine the coverage limits you require, loss control expertise to help you avoid losses and detailed claims procedures for when an incident does occur.

2. Decide what kind of coverage you want

Depending on your state laws, you may be required to have workers' compensation insurance, commercial auto insurance or professional liability insurance. You should also evaluate optional coverage options, such as business interruption insurance, merchandise spoilage protection or credit insurance. Some insurance providers offer specialized insurance policies tailored to a specific type of business, such as landscapers or pool contractors.

3. Compare multiple quotes

Get a few quotes from providers to find the best coverage options and pricing for your business. Some business insurance companies and their intermediaries offer many insurance products for a range of coverages, while others specialize in one type of coverage.

Business owners should investigate whether the insurance provider is knowledgeable about the specific types of insurance their company requires. Ask questions about particular aspects of your field and the risks you might encounter while doing business to see if an insurance agent understands what type of coverage you really need.

Compare providers' reputations and your initial experience with their customer service as you make your final decision. It's always smart to check the company's ratings with A.M. Best and Standard & Poor.

4. Review and purchase a policy

Once you've selected your business insurance policy, you review the plan with your insurance agent and provide payment. You can pay the annual policy all at once or month-to-month.

5. Renew or change policy

If your business changes or you need to remove or add coverage, reach out to your insurance provider to update your policy. Some changes may be possible online, depending on the lender.

You may want to change providers if your company grows. For example, you might only need general liability insurance to start. As you add employees and purchase office space, you may need property coverage, workers' compensation or other types of coverage. To find a new provider, go back to step one.
Business insurance costs
Depending on the type of policy you need, business insurance prices can range from $40 to $90 per month or $500 to $1,000 per year. Your provider calculates your premium based on your risk and the type and amount of coverage you need. The number of employees and your profession are also factored in. Bundling policies into one business owner's policy typically lowers the cost of your premium.
Pricing levels: Many companies offer different pricing structures based on the size of a company, its revenue, its total amount of property, other exposures and number of employees. Pricing is also determined by the coverage amount (the limits of a policy) the business wants.
Bundles: Some business insurance companies offer bundled packages (such as a business owner's policy) that can save money.
Valued customer discounts: Customers should ask whether a business insurance underwriter offers discounts for purchasing a variety of products or renewing with the same insurance company over a long period.
Business insurance questions
How does business insurance work?

Businesses in the U.S. typically purchase business insurance through an intermediary, such as an insurance agent or broker. You want to choose an intermediary that can respond to your needs quickly and efficiently.

Insurance companies can generally provide service without ever needing to meet you one-on-one. However, if you prefer to speak with your insurance agent in person, look for an agency that has a brick-and-mortar location you can visit.

Customers should ask whether insurance specialists offer support by phone, email, live chat or all three. It's essential to look for an insurance intermediary that lets you get in touch with someone in person as soon as an issue arises, whether that be on the phone or online.

Some businesses prefer to work with an insurance company local to their area. That way, you can feel more confident you are working with an insurance supplier with knowledge of regional business issues and risks.
What insurance does a business need?

Most states require workers' compensation insurance, commercial auto insurance or professional liability insurance at a bare minimum. Any additional coverage you need, such as product liability, varies based on the risks that affect your company. Check your state laws regarding business insurance for more information. Business insurance requirements vary by state, but basic insurance requirements are:

Workers' compensation
Unemployment insurance
Disability insurance
Do I need business insurance for an LLC?

Having an LLC creates a barrier between your assets and your company's assets, but you should still consider other types of coverage, including:

Liability insurance
Property insurance
Workers' compensation insurance

These types of insurance protect you and your employees. Depending on the type of business you run, some of these programs could be unnecessary, so work with your insurance provider to determine what types of coverage you do and don't need.
Does a sole proprietor need workers' comp?

A sole proprietor only needs workers' compensation insurance if they don't have employees. Depending on your state, you may be required to have coverage, even if you only use subcontractors.
What is the difference between business and commercial insurance?

Business insurance and commercial insurance mean the same thing and can be used interchangeably.
What does a commercial insurance policy cover?

Commercial insurance is usually a combination of a few types of coverage designed to protect businesses, their employees and their owners. The actual plan details differ based on the type of company and their qualifications. You can work with your insurance provider to come up with a plan that suits your business.
How do business insurance claims work?

Filing claims should be simple, fair and hassle free, but the standard process may vary by insurance company.

Staff: Some intermediaries are large enough to have dedicated claims experts to help you file and collect on claims, while others are smaller and may pass you on to the insurance company's claims staff.
Length of time: Some insurance companies may have a reputation for taking a long time to process claims or not paying out in full, while others are known for handling claims well. Larger, more complex claims tend to take longer and lead to more disagreements, no matter which insurance company is involved.
Policy wording: What does the "fine print" in an insurance policy say? Be sure to work with a broker that helps you understand what your policies cover, what is excluded and how long you have to file a claim.
Thank you, you have successfully subscribed to our newsletter!
Business insurance reviews

Established in 2011, to meet the unique needs of small businesses, Insureon is now one of America's fastest-growing small business insurance company. Insureon helps small businesses find insurance policies, and their experienced agents work one-on-one with clients to recommend the best insurance policies for their specific needs.
Read more about Insureon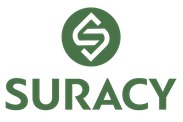 Suracy provides a full suite of insurance coverages for small and large businesses. The company is a broker, meaning it sells insurance policies through national carriers. Suracy is an affiliate of AmTrust Financial Services, Inc.
Read more about Suracy

TechInsurance matches customers with insurance agents and providers so they can get business insurance. The company specializes in helping IT freelancers, independent contractors and other small businesses find the insurance coverage they need to be in compliance with state laws and business contracts.
Read more about TechInsurance

Trusted Choice helps customers find the best insurance coverage for them. It's a group of independent insurance agents that get quotes from all their different providers so customers can easily find the best price. Trusted Choice has agents throughout the United States; you can find the nearest agent by visiting their website.
Read 139 Reviews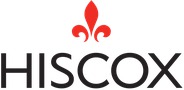 Hiscox is a provider of small business insurance. It provides professional business services that let buyers purchase insurance online or over the phone. The Hiscox Group is a global insurer offering over 100 years of experience in insuring businesses.
Read more about Hiscox Small Business Insurance

State Farm is a trusted name in business insurance, and it works with small businesses to provide a variety of financial products and resources nationwide. State Farm has been in business since 1922, and it now has over 65,000 employees around the U.S.
Read more about State Farm Business Insurance

Humana is a business insurance company that specializes in providing health insurance for employees. It offers a variety of insurance options for employee benefit packages.
Variety of plans: Humana offers a range of plans, including medical, dental, vision, group medicare and employee-paid plans.
Individual care: Employee benefits plans can include personalized care for each employee, including wellness programs.
Value: The company can save smaller businesses money by offering assistance in administering employee benefits plans for their employees, which could reduce demands on an HR department.
Self-service portal: Humana has a self-service portal that makes it easy for employers and employees to pay bills, check on balances and upgrade their benefits as well as check on the status of claims.
Wellness resources: There are numerous wellness resources for employers to implement and use at work, such as exercise programs, healthy dietary provisions at the office and more. These can help improve the health of their employees, increase productivity and boost morale.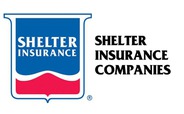 Shelter Business Insurance offers a variety of business, commercial and business auto insurance coverages, among other types. The insurer was founded in 1986 and has over 1,300 insurance agents around the country.
Local: Shelter has offices in 14 states so customers within their service area will benefit from the advantages of working with an insurance company with a local, personal presence.
Business auto insurance: The company is a reliable provider of business auto insurance for insuring the vehicles your business requires for successful operation.
Fast settlements: Shelter guarantees fast settlements so that customers don't have to go through a lot of red tape and long waiting periods with claims as they might with other insurance companies.
Real estate support: If your business rents out properties, you can obtain basic owner's and renter's insurance to cover your place(s) of business.
Bill pay: Shelter offers easy and automated bill pay options for insureds in order to take the hassle out of remembering to deal with invoices and payments each month.

Allstate Business Insurance provides a range of coverage options for both large and small businesses. It has Commercial Certified Agents who can help with unique business insurance needs.
Read more about Allstate Business Insurance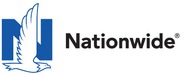 Nationwide Insurance Company offers commercial insurance to small businesses in a range of industries. It is one of the largest insurance carriers in the world and its family of companies includes many smaller regional insurance companies.
Read more about Nationwide Small Business Insurance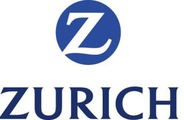 Zurich North American provides commercial insurance for large and small businesses. The company has been in business for over 100 years and works with clients all over North America.
Read more about Zurich Property & Casualty Insurance

Mercury Business Insurance offers businessowner policies and other commercial property and liability insurance coverages for businesses of all sizes and in different industries.
Customer service: Mercury has an customer service staff that provides helpful support all over the country and can advise businesses on a variety of insurance options. They have a large customer service staff so customers experience low wait times and get to work directly with an individual throughout the course of their claims process.
Industry expertise: The company has worked in a variety of industries, including metalworkers, mini storage, restaurants, graphic design businesses and many others.
Tailored coverage: It offers tailored coverage plans, which makes it easy to add specific coverages commercial vehicle insurance on top of general liability insurance.
Reputation: The company has an "A+" rating by A.M. Best, a global credit rating company that focuses on insurance companies.
Financially stable: Mercury owns more than $4 billion in assets, and financial stability is a signal of an insurer's ability to pay claims that come in.
Compare Business Insurance Company Reviews

Read Reviews

Combines state of the art technologies with an easy-to-use online interface to manage all commercial insurance policies in one place. Get quotes and buy coverage for dozens of business insurance policy types.

Chat with a ConsumerAffairs decision guide

Live agent
Read Author Review

Offering turnkey plans for employees at small businesses, Humana Small Business Insurance allows business owners the ability to provide employees medical, dental and vision plans that are either partly or completely employee-paid.

Chat with a ConsumerAffairs decision guide

Live agent
Read Author Review

Mercury Business Insurance provides small business owners with insurance policies designed to cover any insurance need. Property and liability policies can be customized with additional options, including medical benefits.

Chat with a ConsumerAffairs decision guide

Live agent
Read Author Review

Shelter Business Insurance offers comprehensive coverage against fire, theft and medical liability for small business owners. The company rewards responsible business owners with insurance credits for certain building upgrades.

Chat with a ConsumerAffairs decision guide

Live agent
Disclaimer
Information in this guide is general in nature and is intended for informational purposes only; it is not legal, health, investment or tax advice. ConsumerAffairs.com makes no representation as to the accuracy of the information provided and assumes no liability for any damages or loss arising from its use.
Comparing
×
You're signed up
We'll start sending you the news you need delivered straight to you. We value your privacy. Unsubscribe easily.