Allstate Homeowners Insurance
Consumer Complaints and Reviews

I am not sure why I stayed with this agent so long because their customer service is the worst I have ever experience. For 17 years plus they have been collecting money for my home policy, in those years I have had 2 very small claims. I relocated to Texas and did not know I should change my policy to Landlord status. I spoke to the agent/owner in regards to why was my policy cancelled without any phone calls/notices to me. He said to me "It's not my business to inform you the customer of your policy changes." After all my questions he said "Go to Geico instead." I am not surprise that slogan "You are in Good Hands" does not represent that Allstate Agency in Waterbury CT on main street. It should say "Get Insurance. Don't ask for customer service, at your own Risk."

We had hails in this year reported to Allstate. All my Neighbors got approved with other insurance except mine where I am with Allstate that tells, they just want some reason to deny. Never trust Allstate for home insurance.

They cancelled our home insurance after two years and having had three small claims (<$1,500 per). They gave no warning that the home insurance industry looks down on claims as a whole. We would not have claimed two of them if they had told us that their interpretation of the CLUE index says that three smaller claims in two years would disqualify us from keeping our home insurance. In short, don't use the insurance they sell in which they charge fairly low premiums for a product that might cost in the hundreds of thousands of dollars. This is such a scam, and this company does NOT keep you "in good hands." These are hands that will drop you in a heartbeat.

Been wanting to submit a complaint for years. I was raised in an Allstate believing family. All of us used this company even for our own families. It wasn't until I was in a storm that damage my home and then filed a complaint with them, I found out I was not in good hands. My agent and other customer service agents were rude and we had to go at each other verbally. Talking about MAYHEM! That a silent warning about what they are all about. Needless to say I did not get my home repaired based on what they paid out and it took two years to receive all funding. They deceive you because they have been here for a while but don't have a major claim. Their horns really do exist. YOU ARE NOT IN GOOD HANDS. WARNING: MAYHEM!!!

We recently in the WNY area have been experiencing crazy weather from severe thunderstorms and tornado warnings/watches which is something we never really get. The flood warnings began back in April and our basement was affected from the constant storms. The water was coming up from the foundation and we put in a claim with Allstate.
We had a local basement crew come in and give us an estimate of $6,000, our Allstate agent said to not take any steps yet until one of their claims adjusters came and took photos. We waited 2 weeks to finally get a call and the first sentence he said was we were denied. I asked how could we be denied when he didn't even come out and look and take pictures and his response was he is from New Jersey.
New Jersey!? I live in New York State! Why the hell are you giving me someone who isn't even living in the same state as me?! Then he followed up by saying that as soon as it starts to rain and the rain touches the ground, we are not covered. This makes absolutely no sense to me when our Allstate Agent told us that we would be covered for a new sump pump and any other repairs. All we would need to pay is our deductible of $1,000. You guys are full of ** at this company. From reading everyone else on here you guys come up with the most ridiculous and beyond crazy excuses to not cover our claims. If I could rate you guys in the negative I would and will take my business elsewhere to a more reliable insurance company that actually takes care of their customers. Unbelievable.
How do I know I can trust these reviews about Allstate?
789,262 reviews on ConsumerAffairs are verified.
We require contact information to ensure our reviewers are real.
We use intelligent software that helps us maintain the integrity of reviews.
Our moderators read all reviews to verify quality and helpfulness.
For more information about reviews on ConsumerAffairs.com please visit our FAQ.

These are the items that Allstate is demanding of me (I can't produce all of this! Why on earth be insured by a company capable of setting you up. (They pretend to be playing nice by 'extending the date to provide the below mentioned items' because they have been reported throughout - but they won't let out on their 'rights to investigate' which is a poor excuse to torture their clients):
1. A fully completed sworn statement in proof of loss relating to this loss (if not already provided); 2. A structure and contents inventory for any item or thing you claim was damaged (if not already provided); 3. Any other insurance policies existing at the time of the loss covering the property at issue (if not already provided); 4. All documents, emails, correspondence or communications of any kind which you sent to insurance agents, insurance brokers or insurance companies relating to applications, requests for any insurance coverage, changes in the use or occupancy of the property, or requests for information regarding possible changes or cancellations in any existing insurance coverages from the beginning of your relationship with Allstate and continuing to the present;
5. Any police reports, fire reports, and other statements in your possession which relate to the damage involved in this claim; 6. Any receipts, invoices, estimates, proofs of payment or other written documentation demonstrating proof of purchase/ownership regarding any property that you claim was damaged; 7. Any receipts, invoices, estimates, proofs of payment or other written documentation regarding any repair work performed at or on the property since the date of the damage; 8. Any receipt, invoices, estimates, proofs of payment or other written documents regarding the purchase of any item or material to renovate or repair any portion of the property within the last five (5) years. 9. Any and all correspondence, written documentation or communications between you and any law enforcement authority regarding the property;
10. A copy of any and all lease agreements for the property, if any, since you purchased the property; 11. Any and all of your tax return and tax related documents (W-2s, etc.) for 2012, 2013, 2014, 2015 and 2016; 12. Any and all documents regarding [any possible] bankruptcy proceedings, trials and/or discharge (if applicable), including but not limited to documents filed with the court and provided to creditors; 13. Any and all utility bills for the property, including but not limited to electric, gas, heat, oil and water, from January 2015 until the present; 14. All documents, invoices and service records relating to any effort you made to maintain heat in the property prior to the loss, including but not limited, any effort you made to maintain an adequate amount of oil;
15. All documents, including but not limited to invoices, estimates, reports, and correspondence from any person or business who has inspected the damage from the loss. Please note that this request includes but is not limited to the plumber you informed Allstate was coming out to inspect the loss on or about January 30, 2017. If any person inspected the loss but did not provide any documentation to you, provide the name and contact information of every such person; 16. Any and all service records for the heater and boiler, including fuel delivery service and any maintenance records; 17. All correspondence between you and any mortgage company that holds a mortgage on your property, including but not limited to [any and all mortgage banks you've dealt with].

This is the first insurance company that ever offered me a rate for insurance (home and auto) and within 2 months starts sending invoices for more money. I am 68 years old and I am always searching the market for lower rates, so when Allstate offered me a "great deal", I accepted, but I have regretted it ever since. Simply put Allstate was constantly "hitting" me for more money and even after terminating with them I got invoices saying I owed them money to terminate my coverage with them. I get my insurance through GETAPOLICY and luckily this agency has been very helpful, but even they do not understand what Allstate is doing. GETAPOLICY handles several companies, but I will not be getting Allstate through them any more.

I have never had such horrible service and your agents are just as bad. Of renewal in March 355, had to pay 210 in April, that's 560. And now you have no insurance and they say they won't refund me anything. My normal month is 200. Agent messed up house insurance so you never got credit for multi policy owe amazingly in February. They will nickel and dime you to death and then cancel you and keep your money. What a rip off. Overpriced too.

I got a house policy with Allstate. On the first call they offered me a deductible of 1,000, but a week later they called me because the initial agent was wrong, (I had to accept) that the deduction for my house was 2,500. A month later I get a check with the return of part of the policy and call them again. This time the answer was that the policy was canceled because the deductible was 5,000, because I did not want to get a life or auto policy!!! I really do not know what is worse if the company or the training of its agents. The worse experience with insurers.

Allstate fought me entire claim process. Only $3,800 to fix. Denied claim initially cause they ask if windy: had to go to regional wind stats to prove wind blew down a live 100' oak. C'mon, how 100' oak fall. Took 5 hours for agent to tell me whose insurance, neighbor or me. Then, while I on phone w/ Allstate agent who tell me my insurance, I get call from same agency, voicemail say it's my neighbor insurance. Think about it - took Allstate 5 hours to respond and they give me different answers. I file claim, Allstate tell me do nothing (I have 3 dogs, fence so they safe). I do nothing for 3 days until Allstate call me and tell me they no visit site and don't know why I told do nothing. I was told by Allstate agent I should not file claim: why I even have insurance??? Think about it: Allstate no want to pay and put me thru hell watching my 3 dogs at all times. I have dog door and fence for a reason.

My husband and I submitted a claim to Allstate after we found a leak in our drain pipe between our walls. Below is the timeframe for the leak. The timeline for our leak and thus our claim: Tuesday, April 4, 2017 my husband crawled under our house to replace a filter in the late afternoon and saw a water leak that seemed to be coming from our kitchen sink/dishwasher. My husband immediately called our plumber to set up an appointment to inspect this. At this time, we immediately stopped using our sink and our dishwasher. We tried calling Allstate to file a claim and received the after-hours message.
Wednesday, April 5, 2017 Early Wednesday morning, around 9 a.m. my husband called AllState to file a claim. At that time we were assigned a claim number and were told that an Allstate agent would call us to set up a time to inspect the damage. My husband also called Servepro to try to stop mold from forming and dry out the water. Servepro came out to our house and brought with them a dehumidifier that they placed under our sink.
Thursday, April 6, 2017 Allstate called my husband to let him know that an adjuster would not be able to come to our house until Monday, April 10, 2017. Allstate told Servepro to discontinue all services until an Allstate agent was able to come out to our house to inspect the leak/damage. Thursday afternoon, my husband called a repairman who came to our house and cut through the back of our cabinet under our kitchen sink and found mold and wet rot.
Friday, April 7, 2017 - My husband called to ask an Allstate agent to come out to our house immediately because of the mold and wood rot that was found on Thursday and Allstate told him that was not possible and that they were very busy and we were lucky that they were going to be able to come out on Monday, April 10, 2017. At approximately 10 a.m. on Friday, April 7, 2017, a plumber came to our house and replaced the pipe under our sink fixing the leak permanently.
Monday, April 10, 2017 An Insurance AllState adjuster came out to our house and denied our claim. We followed the correct protocol for Allstate to cover this claim. We immediately acted upon this leak. The adjuster told my husband that the reason he was denying the claim was because mold and wet rot had formed. Both mold and wet rot are covered according to our insurance policy. Furthermore, mold can form well within the time frame that it took for an Allstate agent to come out to inspect this leak. We live in Charlotte, NC - it has been a very hot spring and we have a lot of humidity. These two conditions speed up the growth of mold.
I have contacted several people within Allstate to let them know that I am appealing this claim. They continue to tell me that they will not cover the claim because this is considered a continuous leak and that the only way that mold and wood rot could occur is if this leak was a continuous leak. So my question is - if the only way that mold and wood rot would occur is if a water leak is continuous then why in their homeowner's policy statement do they say that they cover mold and wet rot? This is a contradiction to what they say they cover. We have been a client of Allstate for over ten years. We have never filed a homeowner's claim during this time with Allstate or any other insurance company. Any guidance you can offer me would be greatly appreciated.

I have been an Allstate customer over 15 years. I have over 8 separate policies with them. I have never filed a property claim with them. After several, severe hailstorms I filed a roof hail damage claim with Allstate. Allstate's inspector report (photo) did not denote any of the hail damage, only a few missing shingles. I never received any photos from Allstate's inspector. A local roofing company had previously provided me with an estimate and photos reflecting all the present damage (photo). Allstate denied my claim. I am taking my business elsewhere as a matter of principle. I refuse to do business with a company I believe did not in good faith assess my claim.

Allstate raised my insurance on my house 2 times without telling me. This caused my house payment to go up. It wasn't until I went looking into what was causing my house payment to be so high that I figured this out. I contacted company which tried to say they had sent me emails. I never got any emails. First they raised it almost $200 then they raised it another $200. So $400 raise in only a year or so. They also overdrew my bank account by taking out money they were not supposed to after I told them not to use my bank account anymore. Awful service and company. Their response for raising this was the claims that other people had made. I have never made any claims myself.

Yes, I completely agree with most of you... If there was a zero star that is definitely what Allstate deserves. First off, to address the customer service issues, people should understand that Allstate still seems to follow that guidelines set forth in the McKinsey Documents. Allstate paid roughly 4 million to not release these documents to a court in Florida. These documents are proof that Allstate purposely avoids paying out on claims. They tell homeowners repeatedly that their roofs were not build properly and that they do not insure poor workmanship. This is just an intimidation tactic because they know that the majority of homeowners will just roll over... after all how many of you just decided to give up?
When my adjuster told me that 6 nails were required to each shingle and my shingles did not have six nail holes, I didn't just take his word for it. Especially since that is today's code and I know my home was not built in 2017. It was built in 2004. So I looked up the building code that my city uses and guess what... they didn't require 6 nails per shingle when it was built. Homeowners, please understand, most roofs require inspect and permits which means that the cases of poor workmanship are not as many as you might think. Never take Allstate's word for it. It is just something that they say to homeowners to intimidate them. All of the roofers that I have spoken to agree that this is just something that all Allstate adjuster say.
Second, do your research. Allstate keeps stating that they are not required to match the shingles on my roof. The shingles on my roof have been discontinued. They are green and scalloped. Also, there are no other shingles on the market that have the same dimensions as the shingles currently on my roof. Therefore, I can't repair but must replace my roof, right? NO says Allstate. Just get another architectural shingle and cut it. Remove any undamaged shingle from the repair slope and use them to replace the damaged shingles on other slopes.
Well, by the time any goof roofer has removed any type of shingle from a roof, I promise you it is damaged. It has existing nail holes and now you will be doubling those nail holes which means that you are now reducing the area of the shingle and weakening it. Not to mention that not all creases and cracks are apparent after removal. Any good roofer or engineer will tell you this is at the very least poor business practice. In fact I called the manufacturer of my roofing shingles and they said "No, don't do it. It will void the warranty on the shingles. Don't do it."
So, Allstate was telling me, the homeowner, to devalue my roof, void the manufacturers warrant, and to use damaged materials to make repairs. Does that sound right to you? Of course not. Not to mention the fact that Allstate has also told me that they do not cover damaged/faulty material. So, if I were dumb enough to make the repairs that Allstate was telling me to do and incur more storm damage in the future. Guess what? That's right is not covered. Allstate is telling so many homeowners to do this and continues to get away with fraud.
Furthermore, keep in mind that your roof must be repaired or replaced in accordance with the building code. If the jurisdiction that you live in uses the IRC (International Residential) code, then Allstate must follow the manufacturer's guidelines/instructions as so stated by that code in chapter 9 for roofs. My manufacturer says that the roof needs to be replaced and cannot be repaired. Allstate is still telling me to go ahead and violate building code by repairing it.
Furthermore, Allstate continually low balls on estimates by excluding certain costs. They gave me an estimate for 3-tab shingles... not architectural shingles. They also estimated for depreciated value of materials when my policy called for the actual cost value to replace. They, also refused to estimate for the torn felt that needs to be replaced, flashing, drip edge, and permit. Keep in mind that Allstate doesn't want a homeowner to seek out a roof permit because they might be forced to replace the roof or make a more costly repair.
Lastly, in the state of Georgia, yes, Allstate is required to match materials. Most policies state to replace with "like kind or like quality". How is this not matching? If all of the dimensions are different, different color, shape, composition, material... It is not like kind or quality. Something has to match but not only that the Georgia Superior Court has upheld in Mabry vs. State Farm, for auto insurance as well as homeowner's insurance, that materials should match. The property should be restored to it previous condition which means if the shingles are not the same color and do not match you can tell that a repair has been made. If the manufacturer voids warranty on the remaining shingles, the home has been devalued as well and the insurance company must pay for this.
And it all state says that if it has to replace roofs rather than repair, it would cause premiums to rise. Remember the millions of dollars that it donates to various charities and not to mention the millions that the CEO makes every year. So yes, you are in good hands with Allstate, so long as you don't file a claim and if you do be warned that Allstate will be putting on the boxing gloves.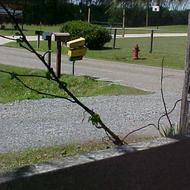 Remember those commercials that Allstate runs "You're in good Hands with Allstate". Don't believe the lies they are spreading. After 41 years with this company you would think they would know their customers and help them any way they can. They dont. 2005 the nightmare begins with a repeated request to the agent to review my policy to save me some money. I've driven since I was 15 years old, never had ticket or accident, so why are you charging me so much? $5400 and for 5 cars and only two of them can be driven at a time??? And driven no more than 4-5k a year, three of the cars and a truck sit most of their life parked. And I'm retired and my wife a flight attendant and gone two weeks at a time.
After two years of excuses from their agent I changed companies. I gave this agent 48 hours of notice to cancel my policy that I was dropping him because of the poor service and I'm reporting it to Allstate as the reason. "I also have a home policy with them as well... which I'll add to what they did to me." This Allstate agent did cancel the policy for the autos. Why I even sent him a email to his office and "CC" myself back to show it was rec'd and sent. Very very clear it was only the auto policy that I was terminating.
This agent one time told me that he didn't have access to my home policy because I wanted him to review it. But lo and behold this agent cancelled both policies home and auto. I found out the next following week by the agent who was in charge of my homeowner's policy, asking me why I cancelled it. I didn't "your other agent did. For revenge for turning him in for his actions and poor customer service. Poor customer service came about because never filed a claim. I had on a comp claim for windshield."
Now I've been without a homeowners policy for my home for 4 days! Because of this guy. My homeowner agent said he didn't if it could be reinstated. This left with two options. The first was a call to the state insurance board here my state, the second to high level call to senior V.P. staff member of Allstate. She shocked that this happen to me, 41 years a loyal customer... And to receive such treatment, she promised me that everything would be taken care. I asked for a letter of apology be sent to me for the action and problems that this agent caused and to have a copy sent to my mortgage service company to show them it was Allstate's fault.
That never happen. They said they would call them. They didn't want a public show of their wrong doing and cover up. In 41 years they insured my homes. I have never in all that time ever had risk assessment done on any of the 7 homes I owned. Today I received a notice of non renewal!!! No report, no notice of
changes required to maintain insurance, just the non renewal. I called my agent who somehow no longer is a agent for Allstate. The record of events that happened are missing. I contacted the state insurance board right away and filed a complaint against Allstate for this action, requested a copy be emailed and
sent and received 9 excuses why they couldn't send or sent to wrong email, forgot to send, can't send pictures etc, etc. It took a call to state to get them to release this information to me.
Now reading the information I discover a number of lies as I read through the report: example home owner wasn't home to review. This was lie because the property is a gated access to enter and he was at the gate because I met him. Another problem. No fire hydrant within a 1000 ft. He was right there. It's 50 ft in front of the northwest corner visible from the yard. Another was no railing on rear steps. Umm three step up (30inches) and railing? OHSA doesn't require one until 36".
It was also marked for removal and the agent was informed of a pending addition at that site. Now this guy marked up this document to make it sound like the houses roof was in disrepair when the building he failed to remark about was not the house but the garage which the roofing material was being because a warranty issue class action lawsuit required to replace it. So it wasn't even up for discussion. So this non-renewal is looking more and more as a deliberate act by them because I wouldn't take my auto insurance back with them, they called me and tried hard... Bottom line, I thought well of this company, but they are over priced and lack real customer service and all about the money for them.
Update: house was re inspected by a outside firm from different insurance company and the only thing they recommended was the house looked like the roof might be do for replacement in about five years, I told in about three according to the BASF warranty life. I have now a better rated company by the insurance state commissioner offices (Allstate scores a 8 of 21, with over 1421 complaints for home owner and more for auto). This new company scores a 18 of 21. Better coverage, better agent, get this $400.00 less.
After thought, they wrote us up for having 5 just cars in my yard. These were the same 5 car that they insured before and now called them junk. Age range was from 1999 to 2012. All were current car tags... The first picture you see is the fire hydrant he couldn't find at a 1000 feet because it was sitting 50 feet from the picture. This just one of the examples than Allstate homes I've owned.

Although we have carried Allstate Homeowners for many years, we've never had a claim, which is a blessing. We also have a good relationship with the local office.

Representative communicates by email or phone. Very convenient. Researched my needs and stayed in constant communication with Escrow.

We were in a 94mph windstorm. Called agent & he said call roof company and if indeed damaged call him to send Allstate adjuster. A-Best & Turner both said extensive wind damage. Our agent sent first adjuster (Laurie **) a CAT adjuster and she denied saying roof faulty due to being over nailed. Our agent sent another (Tom **) who would not listen to Chris from A-Best. Roof man & agent both there this day. Roof co. argued with Tom & we realized he came to deny regardless. We were forced to hire a public adjuster because our roof was a mess. No shingles blew off but sections would lift holding on by top nail. This is why they thought they could get by with this lie. We live on a dead end street and Allstate adjuster passed four different roof companies replacing roofs on my street. Not to mention full grown 70 + foot trees uprooted all down street which I have multiple photos of all this damage. This was such an obvious lie.
I am sending all documents & proof to journalists all over U.S. in hopes even one publishes this to protect other policyholders. Our public adjuster was getting nowhere until he told Allstate he was going to next level. We told him we were suing for bad faith if necessary. Guess what? Allstate paid for roof & said it should have been replaced. We knew that from day one based on what roof companies said. Our adjuster said 80% of roof companies would do for what Allstate gave so A-Best adjusted price to help us. We changed insurance companies and saved $1,600.00 a year by changing. Wow. We were with Allstate for 33 years and had no idea they were not only the worst but highest company in America. If this happens to anyone reading this hire a good bad faith lawyer. You have 2 years.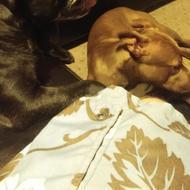 I had a quote from Allstate for 3 vehicles with full coverage a boat and a home came back $500 cheaper than my previous carrier. They came out and took pictures of my house. Everything was good. Then they seen my 2 year old pitbull which is the nicest dog ever. He's around chickens, cats, other dogs and children. Best dog ever and they said they couldn't insure my home but wanted me to still start a Auto policy. I mean my dog rides in my cars also. Very disappointed in this and will have no business with them.

Allstate was so great in the aftermath of a storm. They were prompt in taking care of everything and so kind while doing so. Premiums are also very fair. Thumbs up Allstate.

My agent, Peter **, in Yonkers, NY gives his customer personalized service so you don't feel like you are on your own either buying insurance or having to file a claim.

I had a horrible experience switching my home and auto policy to Allstate. My home policy was due for renewal on 3-8-17. I emailed many companies for price quote. A few of the Allstate agents came back with quotes much lower. I worked with one agent and the pricing keep getting changed every time we talked. But overall their final quote was still lower than my current company. I approved them to do the new policy. It took them 3 weeks to get an inspection done on the house. My auto policy is not up until March 30, 2017. Because of the discount given on the multiple policies, I had to pay the full 6 month auto premium a month ahead before it is due. I had no choice but to pay it.
Then a notice of cancellation came dated March 15, 2017, only 7 days after the home policy started, stating my house was not eligible because I work out at my house. Even though I have an office outside of my home, I choose to work at my home. Allstate decided they will cancel my policy. They had wasted me hours talking to their agents and waiting for their inspection. I can't imagine how many professional works at their house, and they cannot get home policy. Their agents are not responsive. I had to call the corporate to get the policy issued. Then they assigned another local agent. The local agent cannot even return a phone call for an inquiry of the policy.
If there is a zero star, they deserve it. Do not use Allstate. They will try to send low quotes to get your attention, and then they use bait and switch to increase the price quote. Don't trust them. They knew I worked at my home when they came for the inspection. Even after they get my insurance business after their detailed inspection, then they decided to cancel my policy after all these work to get the policy issued. All State really needs to get their acts together.

I have paying 8000 a year for my family home and our cars. We experienced the worst wind storm in the history of our state this week. My room was blown all over the place. There was a hole in my room the size car. The person on the phone told me to put a tarp over it and they will send someone in 2 weeks!!! The inspector said that they I should have someone fix it and they will pay me back but they refused to replace the flapping shingles saying that they would fix themselves during the summer time. How I don't know? His name was David **. If you get him just tell him to leave and ask for someone else. Don't waste your money. Go with someone else. When you need them they are not there and the people they send should be inspecting anything let alone a home. Don't let anyone you love or care about use this company.

I was rear ended in more way than one. Their policy holder hit me and it's been an absolute nightmare to get my claim paid. They literally yelled at the auto body shop and made me return the rental car 4 days before my car was completed leaving me stranded without transportation. Horrible customer service and I will be filing a complaint with the dept of insurance... Shockingly bad business practices.

We have been with Allstate for 14 years and never filed a claim. We had a significant windstorm and hailstorm. About 11 shingles were blown off and you can see the damage from down the street. We constantly have contractors offering their services because they notice the damage. We had two quotes and two Allstate inspectors come out. The contractors showed us all of the damage. Of course Allstate was at our home for 15 minutes and denied any damage even though with an untrained eye you can see it.
Our agent never followed up with us regarding the claim. I called her after not hearing from anyone for two weeks and her response was "Well we don't get involved in claims." Really! Then what do you do? Thank goodness our house didn't burn down. We would be out of luck. Horrible customer service. Thousands of dollars down the drain...

On Feb 8 2017 my waterline burst on my toilet that I purchased a year ago. Water was flowing everywhere at fast pace. I panicked and so did my husband. The bathroom flooded my hallway two of my bedrooms and my washer and dryer room. I called my plumber and then I called my Allstate agent and explained what happened. She told me to call Servpro or Servicemaster so I choose Servpro. They came out sucked the water up with their machines and put dryers in the rooms and told me that my bathroom floor two of my bedroom floors along with my washer and dryer room floor which was recently put down two yrs ago had to come up and be replaced. They said water had gotten in the drywalls but the carpet in my hallway which is in front of my bathroom that got wet the most they said it only need to be cleaned but they removed half of the padding and pulled up the carpet and put dryers under it to dry.
I called the claims department to start a claim because Servpro said the damages would be over my deductible. Well the dryers were here from Feb 8th until Feb 12th. Well by now I still haven't seen an adjuster only to find out that Servpro was acting adjusters. They were telling Servpro what was and wasn't as though they were the homeowners. They told Allstate that my hallway carpet didn't need to be replaced because it wasn't as old as the bedroom carpet. They also said that I had mold and I didn't. They would never talk to the insurance company in my presence. They always went to their truck to talk. They took up my floors and we had to walk on plywood because of it and I have a bad back. My claims rep sucked as though she pays my premium. Everything Servpro said that's what she believed. I have called corporate and they are no better.
When the adjuster gave me my estimate after submitting my contractor estimate and her talking to him she tried to get him to lower his fee and he wouldn't. I told her that my vanity had water damage and she wouldn't consider it. I had a space saver damaged along with other things but none of it was considered. When she finished I had 422 to buy carpet for two bedrooms and a bathroom floor and a washer and dryer room and padding but the claims rep told me to go to Home Depot or Lowe's and price the materials and I did. And when I faxed her the prices she would not approve it. Then she said they were sending samples of my carpet to the lab but I never have heard back other than my claim was finished and to this day I have never seen an adjuster.

I have been Allstate customer for 15 years for home and auto. Recently they changed my husband's last name without our knowledge or consent. We bought a new home last summer. Allstate sent their agent to do the inspection and based on that gave us a quote. We took home insurance policy with them. 2 months later they increased our home premium by $700 without our knowledge/consent. BTW, there were no claims in 2 months. I wonder what changed in 2 months??? Also, in the original policy they had the right mailing address. But in the changed policy they used our old mailing address.
Also, they did not send us any email about this change. I feel completely cheated. They changed the premium, mailing address, last name without our knowledge and consent; at their own discretion so that we would not know that they made these changes and we will keep paying higher premium. And by the time we realize this it would already be 6 months to a year when we generally review the policy.

On 10/13/16 I received a property inspection notice from Allstate for the 4/13/17 renewal on my homeowner's insurance. No date, no appointment and no contact number to arrange for an appointment. I live alone, rural and have, like 99 % of my neighbors (Allstate is quite aware of this), a locked gate. On 2/27/17 I was informed that my policy will not be renewed because "we have been unable to obtain a completed exterior inspection of your dwelling". I do unlock the gate for scheduled service and deliveries from 8-5. Allstate makes no effort to make an appointment or call you to open the gate. However Allstate is trying to 'dump' modular homes from their insurance roster and uses every excuse to do so.

My home had hail and wind damage in June 2016. I filed a claim with Allstate. It took a month for them to even come out. Then another month for another inspector to look at it. My roofer said damage was all over, both sides. Allstate said only 1 side was damaged and only paid for half of a roof. I was mad, never had a claim in over 6 years with them. They really let me down. They are the worst to deal with, keep putting it off and very hard to get answers from. I have left them for good. They lost my home and auto coverage. Agent never called me to talk or question why I left. I guess they just don't care, well neither do I. Common sense will tell you wind and hail damage BOTH SIDES OF A ROOF... They don't care about policy holders, only STOCK HOLDERS... Bolingbrook, IL. office.

We bought a house 3/15 and Allstate was the cheapest. They sent their inspector out to inspect the roof and we also had to provide our own independent inspection report. Two years later (1/9/17) there was a big windstorm that made national news. They waited a month to come out and review it because they were so busy with all the other claims in the area - meanwhile we had tiles all over our yard and more come off every single day.
We had two independent roof inspectors come out and tell us our roof is organic and cannot be patched, but besides that not only have we lost a lot of tiles but the seals on the remaining tiles are broken now and with every gust we will continue to lose more and more. They are denying the roof replacement now on the grounds that the roof was poorly constructed to begin with (despite not being mentioned in the reports before they covered it/took premium or in any of the independent inspection reports).
When we called the claims adjuster, he hung up on us. When we asked to have his boss call us (via customer service) - Andrew- told us he was told to call us but had nothing to say and hung up. When we called our agent, George **, he told me he hated his job because he wants to help people and he can't do that with Allstate because he has nothing to do with why they deny claims.
He told us to rescind our claim since they aren't going to pay anything anyway and he didn't want it to count against us. He told us he doesn't understand why they aren't covering it and agreed it didn't make sense but he never bothered to even try to talk to the adjuster, and told us we should file suit/arbitration to get our claim paid instead and to save the receipts. That can't be legal can it?
Compare Homeowners Insurance
Allstate Homeowners Insurance Company Profile
Company Name:

Allstate

Website:

https://www.allstate.com/