Consumer Complaints and Reviews

I have been trying canceled my premier agent since my second month contract. I signed for 6 months and Zillow advise cancellation fee will be 2 advance months. So I kept it. And now after I sent my cancellation requested at the end of the contract. They are keeping charged on my credit card. Zillow NEVER again.

First and foremost I want to know what consumer affairs is doing about all the negative reviews on here? As I was reading some of the reviews. There has been no response from the company? How is Zillow still in business? The completely inaccurate zestimate that they post has caused me several sales on my home! Crap homes with no updates have a higher zestimate than mine and when I emailed the company with a list of homes in the same zip code priced much higher the response was staggering. The zestimate is a guide and we encourage all our clients to get a private estimate on their homes. If it's a guide wtf are you posting it? Why not have an option to get this privately if it's just a guide?
In addition I was told I couldn't remove my home's price history. When I provided examples of other homes that have no history the response was that they were on a different state and that state allowed for privacy? Really? So Zillow can trample all over my privacy because my state allows this? How much is Zillow putting in politicians pockets? They are crap and need to be shut down. They are a disgrace to the real estate industry.

Awful service. Not one lead that turned into a sale. They don't answer their phone. Non qualified leads for buyers in three different zip codes. People playing on the computer all hours of the night. A number of lead received through this service. They say "sorry I hit a wrong button." Or "I'm looking for a family member" and they will love what I purchase for them. I think not. The last time I checked you would have thought you would get a qualified lead. They never gave me an opportunity to be in the zip codes your actually work in your business. The last rep was very unprofessional and I don't think it's an excuse to justify a service that doesn't work at least in the zip codes I have. I have contacted them but you don't hear from them when you want to cancel. If you throw more money at them they are gladly available to you. IF it's a complaint forget it. They don't even seem amiable to make it right after spending over 7k.

I had a Fraudulent Listing Posted online on a Property I Own. The house was posted online for a couple of thousand dollars AND owner finance (payments just $30 a month -- whatever) and my phone rang constantly for two straight days. I had extreme difficulty trying to reach someone via phone. I finally connected by calling their sales department who transferred me to someone extremely rude. He insisted it was somehow my fault for the posting, talked over me, reinterpreted my words, and when I insisted on speaking to a supervisor, he continued to talk over me and yell until he hung up on me.
It really irritated me that not only did he not listen, but would say things like, "Sir, I cannot find what you are looking at and I cannot see your screen." I kept saying, "Send me an email or give me your email address or take down the email address that I can ready to you." Eventually he said that he would email me 15 minutes after we hung up and I could send it then. When I tried to explain that was not acceptable and the supervisor part, he told me I just could not understand him and that it was not his problem. As he continued to talk over me without letting me explain anything at all, he finally hung up on me. Fortunately I was able to send a Fraud Report from the page itself. They removed the entire listing, which was not exactly the intent (there was a valid sale listing and a valid rental listing), but since the Bogus Owner Finance listing was able to be removed, I am ok.
I wasted over an hour of work time in the middle of the day, not to mention the non-stop phone calls and subsequent missed important calls because I was juggling a firestorm. Sorry about the extended rant. Zillow in my experience as a Lead Generator was useless and a massive waste of money anyway. Now, this episode has eroded every last bit of credibility in my eyes. Enough of them ripping off Agents and Consumers. I look forward now to hearing about their bankruptcy in the next year.

I recently signed up with Zillow to begin receiving leads from their website. They stressed that since I had no sales transactions in the last 12 months that it would be very important to get past clients to submit reviews on my profile. They stated it would take about 72 hrs and up to 5 business days to process any reviews submitted. Now, they are telling me it will take up to 10 business days. Meanwhile, I am paying them a fair amount of money and not getting the value I had hoped out of the gate. Classic case of over promising and under delivering.
How do I know I can trust these reviews about Zillow.com?
634,392 reviews on ConsumerAffairs are verified.
We require contact information to ensure our reviewers are real.
We use intelligent software that helps us maintain the integrity of reviews.
Our moderators read all reviews to verify quality and helpfulness.
For more information about reviews on ConsumerAffairs.com please visit our FAQ.

Mr. Bill ** was awesome! He was a gentleman and a professional throughout the home buying process. He made me feel comfortable right from the start and I was never kept in the dark throughout the process. I have dealt with other realtors before, and the experience I had with Bill was exceptional. He and his team fixed my tax problems and worked with me as if they were working with someone they have known for a long time. I am thankful that I met Bill and I am thankful for all the help that he and his team rendered to me.
I have my own home now, something I have been dreaming about for a long time. My dream has finally come true. I will recommend Bill and his team to anyone who wants to buy a house but cannot find honest and straightforward people to help them through the process. In fact, I cannot say enough how happy I am to get the help that I got from Bill and his team. I thank God for bringing them my way. All glory be to God! I also want to send my thanks to the following people: Tracy **, Victoria **, Mr. **, Monica **, and the rest of the team. Good luck guys!

Zillow is a cesspool of inaccuracies. My house has been my biggest investment and to have this housing resource place an arbitrary price with arbitrary details about my investment is criminal. I own a single family home in a nice area that they have listed as a "studio" with no reference to my 800 sq foot heated shop.
I have not had any reply back from attempts to contact and there seems to be no recourse for their poor and damaging performance. I am interested and will pursue legal assistance as I have now read the many, similar complaints against this awful company.

I decided to take a chance and signed up with a 12 month contract. I signed up, for a great zip code, right before our busiest selling season of the year so I thought that I would at least get one deal out of the selling season but I was wrong. I had been using Realtor.com for a little less than a year and I had great success with them so I decided to give Zillow a try. Zillow charged 3 times more for a zip code than Realtor.com but it is a great zip code, so I thought it was worth a shot.
After 3 months of receiving bad and worthless leads, I notified my Zillow rep, Oliver **, that all my leads were terrible and that I was going to wait until the end of summer to see if I receive any decent leads and if not, I would be cancelling my subscription. I waited the additional 2 months during the middle of summer (which was a busy selling season) and after receiving nothing but poor leads, I emailed my rep telling him to cancel my subscription effective immediately. Instead of cancelling my service, they charged my card for another month's subscription fee.
At that point, I cancelled that debit card and ordered a new one. When the next billing cycle came around, after 2 weeks of trying to charge the same card that I had cancelled, Zillow was successful in charging my same bank account through the very same debit card that had been cancelled the prior month. I spoke with the Zillow billing department and they said that they would cancel my subscription. Also I disputed the last charge through my bank to get my last payment back that was charged to a cancelled card. My bank was not only able to get the money back from Zillow, Zillow charged my same cancelled card again nearly 6 weeks after the card was cancelled. My bank told me that they don't know how Zillow was able to do this as they have never seen this happen before now. So Zillow is somehow able to take money from one's bank account without authorization.
The only way I was able to stop Zillow from taking my money was to close the bank account and move all my money to a different bank. This was a major hassle and a very expensive lesson. For anyone reading this review, don't make the same mistake I made. If you want to try Zillow, don't give them your credit card or debit card number. Get a pre-paid gift card and let them charge that card number so you aren't fighting to keep them from stealing money from your bank account.

Adjustment made and appreciated.
Original Review
Rather than repeating so many of the very accurate comments already made here let me just say that if Zillow believes that anyone would ever get our home for the price it has picked out of the air... my name is Verrazano and I own a bridge in New York that I would be glad to sell them.

I though this would increase my business, all it did was DECREASE my bank account. I did everything they told me to. I told them it was not working, I got reviews, I changed wording, I did it all... NOT ONE SALE CAME FROM THIS 3 month period. And then they strong arm you for cancelling with 2 months payments to cancel. The clients from this site were very low quality, mostly hangup numbers in the middle of the night, and Zillow said those were good contacts... GOOD GRIEF... Then I found out 10,000 impressions were only 6% of the zip code I bought and you are always competing with 3 other agents. This was a very bad decision on my part, I wish I had not used them. NOT ONE SALE IN 90 DAYS!!! And I am good with leads, over 30 years real estate experience!

I just listed my home and decided to place it on Zillow. 7 years ago, the home was purchased for $350,000, and 2 years later we refinanced and a VA appraiser (who do not give you an extra dime on an appraisal) came up with a price of $440,000. Zillow has my estimate at $340,000! I have written to them 3 times now, with no avail. There is a home for sale in my area that has a Zestimate of $458,000 that is 500 sq.ft. less than mine, has no garage, mine has 3 and it is oversized with 12' ceilings, has no landscaping, mine has landscaping all around the property which is extremely rare on these 2 1/2 acre properties, and we just remodeled the interior. There is RV parking, 3 patios, stonework, block walls, and the property is completely fenced, something the other home doesn't have. It is so frustrating because no one does anything about it and you can't remove it.

An individual who was a client of an agent within our brokerage couldn't find the listing agent's proper profile in Zillow and instead found our Broker's Profile because they searched by company name. The person then left an extremely negative review under the Broker's Profile. When Zillow was confronted with this fact, they made poor excuses and showed absolutely no concern in getting this matter corrected so that the wrong person's business wasn't affected. We're putting measures in place to no longer syndicate our listings to Zillow as they've lost their way and no longer care about doing what's right by all their customers. We couldn't be more disappointed with Zillow and will no longer use that platform while ensuring all our clients avoid it as well.

My house Zestimate is based on homes a quarter of the size and one eighth the property size, lowering the value of my home 75%. Other price points aren't considered at all. Zillow doesn't have any customer support, that is probably because their customers aren't the homeowners.

My home is for sale by owner. Zillow.com has my home listed as not for sale. Thousands of people have looked at my listing. I am mad. Any class actions against them?

Zillow is the worst online company that I ever encountered. The price of the house is totally arbitrary and unreasonably volatile. It can drop $5000-$10000 within a week or two with no reason. No transparency on their so-called algorithm of calculating the house value. I doubt that such algorithm actually exists. The existence of Zillow does great harm to the homeowners. Given that the company has no intent to get things right, a class action lawsuit may be the only option. Both home buyers and sellers should never use the erroneous information provided at the website. It will go out of business before long.

The Zestimate is in the best market, per Zillow's own admission, only 5% accurate. However, to find this information you need to traverse many levels of website pages. The Zestimate is displayed on the first page as though it is a true estimate. This hurts home sellers as the estimates are usually very low, especially if you negotiated a great deal when buying the home you are selling. They use your purchase price in their estimate. In my opinion this borders on fraud. I would hope the US government issues fines to have the Zestimate clearly labeled as being inaccurate on the first page, or mandates the removal of same completely from this site. If you write to Zillow to ask for them to properly adjust your homes Zestimate, they simply ignore your request. There needs to be some accountability here and they need to be punished for the home sellers they have hurt.

I signed a one year contract as a Premier Agent. The program did not work for me. After my contract was finished they would not stop billing my credit card account. They also stated that I had 1 sale during the last 12 months when in fact I had over 10... I am still working with my bank and credit card company to stop this billing!!! DO NOT SIGN A CONTRACT WITH ZILLOW!!!

I want to add an update. I contacted Zillow about the wrong lot size and within an hour they removed the lot size error. This makes me think that Zillow is responsive, and that the seller's realtor didn't want to bother with removing an error that was in the seller's favor.
Original Review
I saw a listing for a home on .46 acres; however by the time I confirmed it was only half that size, I had already given $1300 in earnest money and paid $525 for the appraisal; now I am being charged $400 for the flood certificate. The seller and his agent say Zillow did not have their permission to list the property so they will not return my earnest money. Beware Zillow. This site is fraudulent and I too would be happy to join a group lawsuit.

I discovered that Zillow.com was including comps from areas totally incompatible with properties in my neighborhood. I contacted Zillow with a recent sale of a neighboring and like property that would provide a more accurate Zestimate of my home's value. The email response from Mike ** (Zillow employee) reads: "When you drop the price feel free to contact me. You can reach me at **." And, did not address the info I provided. Not a very classy or professional response by anyone's standard, and Mike is doing Zillow no favors with his flippant attitude. As of this writing, Zillow has not added the MLS available info on this sale that would help my Zestimate.
On another matter which reflects how inaccurate Zillow's Zestimates are is a home I sold two years ago for $450k. Out of curiosity I checked Zillow's current Zestimate and it was $643,342. I was stunned and called my old Realtor and was told the property value had gone up, but only by about $25000, and was further told that the values Zillow places on properties drives Realtors nuts because of inaccuracy in values affecting both buyers and sellers.

Forget their inaccurate "estimates" of a home's value. I just listed my home less than 23 days ago and they are seriously hurting my marketing. As of today the following misinformation was posted: It's been listed for 23 days. THEY SAY over 300! Its price has been the same since first day. THEY SAY the price was reduced yesterday by $500,000! I have been the sole owner since it was constructed. THEY SAY it was sold a few years ago for $900,000! They have misstated the square footage.
How are they legally able to undermine my sale? A lawyer acquaintance of mine in SoCal recently won his case against them for TENS of MILLIONS of dollars. Looks as if more class action suits need to be organized against them. They're a fraudulent business whose tactics are designed to hurt other businesses. How is that ok?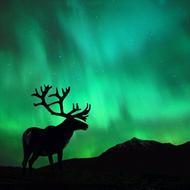 I listed my home with Mossy Oak Properties in Kenai AK 99611 after having two different realtors provide a current CMA (Current Market Analysis), determining the pricing for my listing. We listed for $269,900 4/2 1920 sq ft on .33 acres in city limits. Zillow within three days picked up on the MLS listing publishing my home for a lesser value, causing no one to view. I feel this company should be held accountable for how they are damaging the real estate market in the USA.
There is no written contract between them and the consumer, and no matter how many contractual agreements between agencies, they have no right to interfere with pricing during a business deal. That right is reserved for consumer and listing agent who holds contract. This is apparently a pathetic attempt to control the real estate market in the United States.
Each state should prohibit Zillow from publishing listings they did not initiate without written consent from consumer and listing agent to assure fair selling practices remain. I have repeatedly asked them to remove the negative information from their site and they refuse. After all it is my home, no longer on the market and they are infringing on my privacy.

In the past 7 years I have been involved in several sales and purchases of homes. I do not know where Zillow gets their Values, especially in rural areas and areas where sale prices are not disclosed. At the present time I am involved in a selling a home in Montana and our realtor will not list on Zillow because of the mistakes made by this company. 173 acres was turned into 173 feet while the house was over 5,000 square feet. I have to recommend that anyone seeking information about a homes value and listed information go directly to the realtor representing the seller or a realtor in the local area... Do not depend on a company that has not gone to rural areas where homes in an area differ greatly as they are not Tract Houses.

I know how low some companies go to gain an edge, (i.e. Uber setting up fake rides with competitors) and Zillow is no different from sabotaging people's home "Values" of listed houses, to now, apparently, completely altering the listing descriptions. As an example, I just listed a house on the MLS. Zillow picks up the new listing and at first everything was perfect. The description and photos were all there. The house picked up a lot of attention and for 2 days everything was fine. Then on the evening of the third day, the ENTIRE description was replaced with a new one that said the house was in FORECLOSURE!!!
Of course I changed it immediately and verified the MLS description was not altered (Zillow claims the description is a live feed from the MLS). No one answered the phones of the multiple numbers I called. All asked to leave messages. So the next day I tried again. Nothing, and I left no messages. Then out of the blue a sales rep from Zillow calls me and wants to sign me up to pay to become a Premier Agent.
They said they got my number from my inquires to them (hint, hint) and wanted to follow up. I was really mad. They transferred me to "customer service" who was rude and said they could not investigate this "hijacking" that occurred on my listing but that they would look into it, but I never received a response. Of course, I wanted to know why/how such a thing happened and why they can't protect the listing from sabotage! I googled this and found out that others have had the same problem. Zillow says that the feed is from MLS and that the agent or the owner can alter the listing.
Here is my conclusion: The owner obviously wouldn't have done this (they are trying to sell it and get top dollar), and neither I (I need to sell the house to earn a living). The MLS description was not altered so it wasn't them. The mortgage holder couldn't have done it because there was no mortgage, so that only leaves ZILLOW! When I saw that others had the same issue, it makes sense. For them, it's easier to change something on a listing and have an Agent call them, then to pursue Agents to make a sales pitch. So this is now a dirty tactic that is downright deceitful and malicious they use to get my info. Once they have the best number to reach me, they use it to call and try to rope you into paying them.
This company just went from highly questionable to despicable! Are they trying to hurt this industry and those who work in it? YOU BET. Any Lawyers interested in a class action? All you need is to subpoena the server info. That's the only way to prove it! I was going to add screenshots of the changed listing, but it had my personal info on it, and I don't need to be their target, sabotaging all my listings!

As people looking to rent a house, my mom and I couldn't believe that Zillow was as bad as these reviews were saying. Now that we are on the other side of the fence and are trying to sell our previous house...all of these reviews are totally right. They have incorrectly listed our house, saying that we sold our house in May 2011 for $157k. In fact, we purchased this house brand new in May 2008 for close to $220k and have never even put it on the market until June 2016.
Where on this green earth did they get such deceitful information to present to potential buyers?! Or did they just make it up? Because this definitely didn't come from our realtor. Our realtor has listed our home in his own company's site, so I don't need Zillow to list it, especially to run interference and make me lose almost $60k in the process. I didn't ask Zillow to list my house, so if they don't fix this, then they can take it on down. I have sent a request to Zillow to either correct the listing, take it down, or expect further action. These people do not vet their sources, and it looks like they don't care. Here's to hoping this gets fixed.

For some strange reason, Zillow lowered the value of my home by a considerable amount despite the fact that it should be higher than my neighbors' homes. It appears they mixed my home up with one of another style that is worth less, much smaller, etc. I submitted my estimated value based on their own comps. I wrote to them and the response was they couldn't do anything about it!!! Why even bother having someone respond? I later received an email asking how'd they do and if I'd like someone else to contact me, and I responded but was never contacted. Instead, someone lowered the value another couple of thousand dollars, as though to rebuke me. Unreal. I wrote again and no response. Zillow needs to disappear permanently. I would be happy to join in a class action lawsuit. Just tell me where to sign up.

I had my house listed for sale starting in March 2016. In 3 months I didn't get any showing, and my Realtor couldn't explain why. I had it listed for $286,000 which is low compared to the recent sold properties in my neighborhood. I later found out that Zillow on their site had put the value of my house at $245,000. In early July I took my house off of the market. Within a few weeks I looked up my house on Zillow and now they were saying that my home value was $292,000. I just put my house back on the market about 2 weeks ago and when I looked it up on Zillow they valued it at the $245,000 price again. I'm asking $275,000, and I'm sure that when someone looks it up on the internet and sees that Zillow only gives it a value of $245,000 they think I have it $35,000 overpriced and don't look any further at it. I have contacted Zillow and here is their response:
"As mentioned, we can not manually adjust or remove Zestimates, as they are generated through an algorithm. While you are more than welcome to have your agent pull your listing from syndicating to our site, please note that the property page and Zestimate will remain on Zillow as the property page was generated through public records. Our mission is to empower consumers with information and tools to make smart decisions about homes, real estate, and mortgages. For this reason, we do not remove public record property information from Zillow unless it is shown to be erroneous.
Please know that we do not intend for the Zestimate to replace a comparative market analysis as they can take into account market intricacies that the Zestimate cannot. The Zestimate is really meant to be a starting point in determining a home's value and is not an official appraisal. To learn more about the Zestimate, we encourage our users to follow this link: http://www.zillow.com/zestimate/."
If there is an attorney reading this and would like to make a lot of money with a class action lawsuit, Zillow is ripe for the taking.

As a future home buyer, Zillow.com has been a huge waste of my time. I have spent months researching and saving potential homes only to discover that Zillow has been deleting large numbers of them without any apparent reason. For example, all the saved homes in a single state were deleted without notice (this happened twice, two different states). I can't find a policy re: max number of saved homes anywhere on the site nor can I find a way to contact them for customer service. The site also logs me out every 5-10 minutes. Recently I have also noticed that when I 'save' a home and then come back to it, it is no longer saved. All in all, Zillow.com has been a very frustrating experience.

I'm having a rental listing on Zillow. The description of the property and contact information is not what I put down (It was some other management company). So I do not get any leads (I guess the renters are calling that manage co. instead). Email Zillow several times regarding the issue and got no help.

I placed a free listing on Zillow to sell my home FSBO. They started me off with a fairly accurate "zestimate" of my property value of $168K, but, coincidentally or otherwise, as soon as I rejected a buyer's agent that had paid Zillow to tailgate on my listing, their zestimate of my property value slid down by over $40K in an act of sheer sabotage. At the same time, Zillow deleted the 52 people who had saved my listing and returned it to a zero count thus cutting them off from listing updates. Since then, Zillow has continued to push the zestimated value of my home almost on a daily basis. It is incredible that they can do this to people and not be prosecuted for unethical business practices. BEWARE of Zillow's so-called "free" listings. They are traps designed to facilitate the theft of your leads by real estate agents.

I have been a real estate broker about ten years. It's July and as of today I have made 197k in gross commission. I have achieved an incredible amount of success from real estate -- and I thought I could augment my career by adding Zillow. Man was I wrong. I would receive literally 40 calls a day and 40 was to RENT a property. I think I may have received one buyer in a month. Was the one buyer worth it? ABSOLUTELY not because of the time it took to handle all of the calls.
When I contacted them TWICE they blew me off. They would promise to return my call and straighten it out and that would never occur. I had even planned to give them more money by buying a more affluent areas... but they showed me they really did not value my business. This is a complete ripoff. Do not... I repeat DO NOT use them. Call a veteran like myself ** and I will tell you how to get leads and I will not ask you for a dime. This business is tough. Don't throw your money away on rip off. Again I will help you for free.

ConsumerAffairs Research Team
The ConsumerAffairs Research Team believes everyone deserves to make smart decisions. We aim to provide readers with the most up-to-date information available about today's consumer products and services.
Zillow was launched by two former Microsoft executives in 2006. It is owned by the Zillow Group and makes a profit by selling ad space on the website and through its partner with U.S. newspapers to provide real estate searches on their websites. Zillow lists all types of real estate available for sale and rent.
Multiple search areas: Users can search for houses in select neighborhoods or areas simultaneously and exclude all homes listed outside of those areas. Site visitors can circle the area(s) they are interested in on a digital map and then apply filters to homes inside those areas.
Zillow Digs: Zillow Digs, a portion of Zillow's website, helps people find design and decoration inspiration. It shows pictures of both interior and exterior spaces and lists prices for materials used as well as an estimate for labor cost.
Zillow Advice: The Zillow Advice section of the company's website serves as a forum where individuals can ask and respond to real estate related questions. Users can sort by city or neighborhood to see discussions about problems or trends in their area.
Sun NumberTM: Those interested in using solar energy will find Zillow's Sun Number, which is listed on the page for each property. This number tells how well-suited the house is for installing solar panels based on the building type, climate, electricity cost and solar installation cost.
Zestimate: Each house listed on Zillow has a Zestimate, which estimates the current market value of the house, the amount it could be rented for and whether the value is projected to increase or decrease over the following year.
Best for Zillow is best for house hunters, renters, homeowners and real estate agents.
Compare Real Estate Websites
Zillow.com Company Profile
Company Name:

Zillow.com

Website:

http://www.zillow.com/