Consumer Complaints and Reviews

I purchased an AWD 21" mower in late 2015 and put it into service the summer of 2016. After every use I allowed the mower to cool before both rinsing off the mower and allowing it to properly dry before storing. Before the end of the first season, deck paint began peeling around the discharge chute and the steel began rusting. I promptly took photos and spoke with the local Sears Home store that I purchased the mower from. They told me they could do nothing and that I needed to call customer service. I promptly did call customer service as explained what was happening and I was tersely and immediately told Sears provided no coverage for paint and rust problems. As I explained that the mower was only used for 3 months, I was again tersely told that Sears had no responsibility.
Today I mowed for the second time this season and noted that a large section of the paint on the top of the mower deck has peeled and the deck is rusting at that point also. CLEARLY a reputable quality house such as Sears would not accept such quality from their supplier, but the point is that there seems to be no recognition of any issue from Sears, even though the problem is VERY straightforward. No product should have paint peeling within a season of use when the care I have taken has been exemplary. Is there no satisfaction for the consumer in this case?

My husband and I received a Sears lawn mower for a wedding gift last August. We have only had it for 9 months and used less than 10 times. While my husband was mowing the lawn last week the motor blew, creating a crack in the side of the machine and almost blowing out of it. I have spoken to at least 10 different people at Sears including corporate and all I have been told is that I need to buy a new lawn mower. Essentially Sears sold a machine that blew and could have seriously harmed someone after less than a year and not one person has apologized or offered to reimburse us. Terrible products and customer service.

I have been reading tons of complaints about Sears products and returns. And I have to tell everyone out there there is a simple solution to all their 30-90 day bs. I bought a new snowblower 3 months ago preparing for snow and after 3 month we got our first snow in March. Now when I got the snowblower home I naturally put gas in it, started it and ran through the systems to make sure she was ready for the big day. Now I paid $1300 for this 3 stage snowblower thinking it will be the best I could get lol. WRONG!! I had a two stage I bought from Sears 6 years earlier and it blew this one out of the water. And it was half the horsepower.
So the day came 15 inches of snow I'm ready to go woo hoo! As soon as the snow blower started packing snow into the front auger area it had a wicked vibration. I would stop it, clean it out, try again. 10-12 times over and over same thing? So I determined there's an issue with the center auger. It's just not moving fast enough to handle the snow coming into it?? So I called Sears and they were open. Wow! I told the guy I wanted to return it and naturally he asked when I purchased it. "3 months ago" I replied. "Well you can't return it now it's past 30 days!" Of course I was already planning my next move cause I knew he would say some bs like that so I said "ok thanks"!!
So this is for everyone out there who wants to return anything. If it's broke and you're past your 30-60-90 day period no problem. This is where I like to think out of the box and around it. Go in and buy the same exact thing. You will get a new receipt instant 30 day return. Switch it with your busted up crap and return it. I like to wait 2-3 days but it works!! I bought the same snowblower, took it home, pulled out new one and put other one back in and returned it as defective.
If Sears doesn't want to stand behind their products then I say to hell with them. Same thing goes with clothes and some other products they will only do an exchange then do it. You get a new receipt with the new exchange and then return it. There is always a way to get what you want without yelling or getting aggravated. I could have rolled that snowblower in there and demanded a refund with a lot of aggravation and probably would have gotten nowhere!! Is my way the easiest probably not. But it's better than getting stuck with a busted snowblower.

On Oct 27-2016 I purchased a leaf shredder from Sears. I returned the next day and was told there is no charge for returning equipment in good = resalable condition. It was non-usable by me or my wife. The Shop Repair Plan of $109.99 and $21.99 = $131.98 was never voided by the Sears Joliet Store. Now I get a bill for $ 139.00 plus a $ 20.00 late fee. Please zero out a balance for me.

I bought a new 21" push mower in July and in 6 months it wouldn't start. I take it to Sears and they tell me to take it to their repair people. It stays there for two weeks and they call me saying they are waiting on Sears to authorize the repair (replace the carb). They said it was bad gas. It started having a hard time starting a month after I got it and in 6 months it wouldn't start. Bad gas my ass. I think it's because of using a plastic carb. and gas which eats plastic away. Come on think about it. Plastic and gas just put it in a sandwich bag then and hope you can mow your lawn for a year. Well thank you for not covering it on my extended warranty. I have been a craftsman's tool person since I was 16. That's 46 years now. Well I will be going to another tool brand now. Thanks to your inability to stand behind your product and warranty.
How do I know I can trust these reviews about Sears?
790,852 reviews on ConsumerAffairs are verified.
We require contact information to ensure our reviewers are real.
We use intelligent software that helps us maintain the integrity of reviews.
Our moderators read all reviews to verify quality and helpfulness.
For more information about reviews on ConsumerAffairs.com please visit our FAQ.

I purchased a 2015 Sears garden tractor pro series last year. Within using it for the first time the belt that controls the blades broke. Took 6 was and 2 service calls to get it fixed. Stored for 3 months in a dry clean barn. It would not start after only being used for less than 2 hrs. Once again after 2 repairs will not start. I have owned 4 Sears garden tractors which have been good products. This Kohler pro series are nothing but junk.

I called the helpline service number for help on getting my mower to start and was told this is only a warranty number. I was advised to go to the website, which I did. I was asked what the problem was, and when I told them, I was asked how much I was willing to pay for advice. If this is the best Sears can do, I have made my last purchase from them. It seems the only thing Sears is interested in is selling a product.

We bought a $2000+ riding lawn tractor in 2014. The blade drive belt fell off while mowing this summer and broke. I called the customer helpline located on the operator's manual to find out the size of the belt I would need to buy as the manual only states a part #. The customer care rep would not give me any information. He stated he was not even allowed to give me the part # unless I first authorized him to place an order for the belt. I stated I did not want to order a belt online or over the phone as I was going to get one locally. He then said I should give him my mailing address and credit card # to place the order first and then he could send me the information on the purchase order.
They are trying to monopolize all the maintenance and parts for the appliances they sell. About 8 years ago I tried getting a part # for a dishwasher from them and they told me they would have to send out a repair specialist to look at it rather than allow me to buy a part. Needless to say, I will never buy an appliance from them again.

I'm writing this review for my mother who is 86 years old. She purchased a riding lawn mower from Sears in November 2014. She has had nothing but problems since day one of buying this Sears mower, never will start and all other kinds of issues. She did purchase the extended warranty but what a joke, they take at least two weeks to come out for the service call. I wish I would have read the reviews on here before she purchased that lemon. I called the warranty dept at Sears today and I spoke to numerous "customer representatives." I finally spoke to Belen who went over the service calls with me, she could care less that this mower is definitely a piece of crap and their policy of "four breakdowns" in one year to consider replacing the mower. Very disappointed in Sears service.

Purchased this mower in April 2014 at Sears in Knoxville, TN. for $2500.00 dollars. Started having trouble right away. Engine would often just quit. After a few hours of using, it seemed to correct itself. At about 85 hours the fuel modulator had to be replaced. At about 130 hours it seemed to slow down in both forward and reverse, not bad but noticeable. Now at 165 hours and after it warms up a bit, it won't hardly mow up a small incline. And reverse is very slow also. Now at 165 hours, it is out of warranty (expired 4 months ago). I figured it cost me over $15.00 per hour to use this mower for that 165 hours. The transmission is sealed and cannot be repaired. A new one would have to be installed and I don't think I want to take that chance. No more Craftsman mowers for me. It seems I now own an expensive boat anchor. I should have done something as soon as I noticed it slowing down, but the time went by so fast.

Three years ago I purchased a Sears Garden Tractor, and have had problems ever since. First the front wheels fell off, then the mower deck cracked, then the fuel pump went bad, and now it seems it may be something else because the engine keeps shutting down! I did buy the extra warranty thank God, but I've had to wait so long on repairman to fix them problems that it hardly seems worth it. I will never again buy a Sears product! I think Sears should get out of the lawn tractor business because now what used to be a trusted name is no more! I want my money back!

I've had a 21" lawn mower that I purchased from Sears two years ago. I've constantly had oil leak problems in the overhead valve cover on the front of the engine. I'm constantly replacing the gasket, but it's never resolved the problem for very long. Figuring I got a 'lemon' and since it's out of warranty, I returned to Sears to buy another one. It was then I noticed that all of the lawn mowers on display were also leaking oil! The floor person said it was because they were displayed on a tilt. But after visiting a few different Sears stores, I even witnessed the oil leaks on those which were not tilted that were on display. (I had one manager tell me I was not the first to notice this.)
I believe Sears has a bigger problem here, and I believe it's a defect with the Briggs & Stratton engines. My particular engine is the Silver Engine Series. I have attempted to contact the headquarters of both Sears and Briggs & Stratton to no avail. Sears simply said bring it in for repairs. Briggs & Stratton tried to justify it again by saying it's because the lawn mowers were tilted. (Mine is on flat land and not tilted, especially in the garage!) Obviously, Sears is not going to go through the expense of replacing all of their lawn mowers and Briggs & Stratton is not going to admit there is a problem. Boy, they just don't make 'em like they used to. Time to go shopping elsewhere for a lawn mower!

I purchased a new 2015 lawn tractor from Sears in Norman, OK. The transmission went out within weeks of owning it and I contacted them about my repair. Thank God I bought the warranty until 2018. They sent a man named Carl out from Duncan, OK out and he was very nice and helpful. He instantly informed us about the transmission problem Sears is having with this mower. We went back to store to find out about this and yes, it was confirmed there is a problem. They did order us a new one and it arrived in a few weeks and he came back and fixed it.
Well, in a month or 2, out again. We called Sears and again went through the process of a new transmission. Carl called and set up a time for repair, showed up like he said, fixed mower, tried to drive it and found out the new transmission was no good. Yes, sent him new not working transmission. Waited on a new transmission, got it, installed it and now using tractor. Again, about 2 weeks ago it started slipping and the burnt smell is back. Called Carl and found out he is no longer with Sears after several years. This gentleman was excellent. I would recommend him as a real professional to his trade. We contacted our store and made service arrangements and yesterday our new man arrived. Here is where the fun began.
First off the mower has to be hot and mowing under power to start slipping. He looks at it as my wife gets it out and he sees no problem. She explains that you have to get it under pressure but he says that he is not here to mow the yard. She asked if she could run it a while to show him and he says sure. He has some paperwork to do so he goes out to his vehicle and sets in his truck doing paperwork. As she gets it to start slipping, he says it's still moving so she calls me at work to talk to him.
He explains that he drove it and it's still pulling itself, cannot do anything because under his job description, it's still working. I told him to put up mower and leave. I find out afterwards when I call my wife back and she is crying. This fool actually tells her to find her manual and there is a weight limit on mowers. This is not a small mower and she is not a big woman. She said to him, "You mean I am too big for this big mower?" And his response was, "I don't know. Just check weight limit." A truly proud moment for the Sears company. I called Sears in Norman and got the department manager for lawn and garden. After being told, "Sir, once we sell you a product and transaction is closed, we are done with it. Here is number to call." He explained that Sears has an employee turnover ever 6 months and since my transaction is a year old my guy is gone.
I explained the gentleman that sold and had previously helped me at the store was very helpful. The guy I am now dealing with tells me, "Sir, I am not him and here is the number to call." Again, another proud moment for Sears in Norman, OK. I called the 800 number and got a hold of a young lady that did try to help me. Here is what I was told to do, drive it until it burns up and will not move. Call service department again. They will send another repairman out and since this will be 3 confirmed failures I will get a new mower. I asked, "What kind of mower?" "Well sir, hopefully the same mower." "Well, will it have the same problems?" "Well sir, I hope not but at least you will have the warranty." She did apologize for comments made to my wife.
I have more downtime than hours on the mower. It looks like brand new. I will not and cannot recommend Sears lawn mowers to anyone based on our experience with this one. We are only mowing about 1 1/2 acres and we asked and made sure we bought a large mower that they recommended for the job. Thank you for taking the time to read this. I hope your experience is much better.

Purchased a Craftsman 22 HP 46" deck lawn tractor with Kohler engine in 2013 - new. Tractor from day one has been impossible to start. Finally found out that choke only opened half way. Diehard battery DIED 2nd year. Second year of warranty, MOTOR MOUNTS were loose, another service call. Recently, tractor throwing belt, another service call-motor mounts have fallen out. Spoke with customer service and got, "We're sorry, I understand your frustration" - they could care less. LOUSY PRODUCTS AND LOUSY CUSTOMER SERVICE. NO WONDER SEARS IS CLOSING STORES.

I purchased the Craftsman Pro Series garden tractor at my local Sears home store in 2014 for several reasons. Two of the reasons are: 1. I trusted the Craftsman brand believing that I was getting a quality product. 2. I wanted to support the local Sears store. I was told that this particular tractor would meet my needs. I have 4 acres that I need to maintain to keep the weeds down. I did buy the extended 3 year warranty which turned out to be a good decision. At first, the mower was fine. Then I had to call and schedule an appointment with a repair technician because the front wheels were splaying out making the tractor hard to steer. It took two weeks for a technician to come to my house. He fixed the problem and said that this was a common issue and was a manufacturing defect. Then the pulleys bent. We ordered the parts and replaced them ourselves.
Then the pulleys broke again and the belt broke and we had a technician come out. Again a two week wait. He said he didn't have the parts to repair it, but we could order the parts and make the repairs ourselves. Which we did again. The latest problem occurred last week. I had the tractor serviced and later the same day began mowing.
About an hour in, the tractor started making loud clinking noises. I turned the engine off then on again. It started but would not move either forward or backward. I called the repair line. They said they would have a repairman in my area in 3 weeks. 3 weeks? I said that was unacceptable but they continued to insist that that was the only date they had. I spent hours on the phone with being passed around from department to department. They finally agreed to move the date up one week. This is the worst customer experience I have ever had. I would not recommend this tractor or any other Sears product to anyone. I will not buy anything from Sears again. I am waiting for a repairman now. I have to be available from 8-5 today.

On 6-4-2016 I purchased a push mower from my local Sears. Put it together and in the garage for next week's cutting. On 6-10-20 I took it out to cut my front lawn and it started blowing thick white smoke and oil out of the muffler. It was running for about a minute or two when I shut it down and loaded it in my truck heading back to Sears for an exchange. The Manager Stacey at store number 01430 told me very rudely and bluntly that since it had had oil and gas already in it that I would need to take it for repair.
At this moment it had ran for under 2 minutes and had not seen a blade of grass. A $400.00 lawnmower should run properly and not need repaired before it is used. The Customer hotline, e-mail complaint boards and ability to get this resolved were deplorable. A 20 yr customer that spends couple thousand dollars a year at Sears and K-Mart is now lost. Any customer should be treated with respect and problem resolution should be painless. Taking my business elsewhere. You should too.

The employees at Sears in Huntsville, TX exchanged a defective weed eater without attitude! Great customer service every time we've shopped here! I can't understand the issues other people have. They've refunded money for tools that never arrived at Christmas. I've exchanged clothes with and without receipts. Thank you Sears for all you have done for us. You will continue to be a favorite place for us to shop.

Purchased a garden tractor and the wheels keep falling off. Steering column gets damaged from front wheel problem - goes through mower belts more than 1 a month. Sears techs have repaired and replaced parts but it always takes several trips as the service write up people. Don't let the techs know of the problems and show up for service and don't have the right parts. This has been the worst service experience I have ever had and the biggest piece of garbage lawn tractor I have ever had.

On Sunday, May 15, 2016 I went to Sears in Newburgh New York, to take my lawn mower to have it repaired as I had been instructed by the company. I was told I had insurance and I should return it to the customer service and they will send it out. Upon arrival I was told I didn't have insurance and had to pay $60 before they would send it out so I decided to purchase a new lawn mower. Sears advertised a lawn mower for $199.99. When I was able to find someone to help me the lady said they didn't have any in stock. I asked her to check another store. As she was facing me I noticed a large sign advertising the lawn mower for $199.99 and there were two lawn mowers in front of the sign. I immediately said, "They are over there. Look at the sign."
We walked over and she examined the boxes and said, "I'll be right back." She went over to the cashier and had a discussion and the cashier said, "I don't know. It wasn't me." She walked away and returned with a man who said he was the manager and that was the wrong sign and I couldn't have that lawn mower. He said, "That mower was $200 more." I said, "All I did was turn around and see the sign and the two lawn mowers." He debated with us for awhile and said, "You can report us/me to anyone you would like but I am not giving you that lawn mower for that price." I told him, "It's the law" and his response was "Law or not I'm not giving you the lawn mower." What are my rights as the consumer?

I love providing helpful reviews to fellow consumers so they can make informed decisions that are economically sound for them, their family, and their budget. I was excited to purchase my Sears riding lawnmower a few years back. I has confidence that I was receiving a quality product and although the price for the mower was high in my opinion I was okay with that as I felt you pay for what you get.
This mower has been nothing but problems since we got it. When it was under warranty things were fixed if they were covered under warranty and most things were. It always bothered me that a new mower would require repairs so early into owning the thing. The warranty has lapsed and there continues to be issues with the mower. I am fine repairing the things that go wrong as normal wear and tear, etc. as that's just part of having equipment. I get that...believe me I do.
This is the straw that broke the proverbial camel's back with me and this mower Sears sells. The steering assembly had to be replaced as the rod in the steering assembly became worn or stripped I should say and the mower was difficult to maneuver. Okay the mower is several years old and I chalked it up to routine, normal maintenance that occurs. I ordered a new steering assembly. Sears changed their assembly and had I guess what you would call a universal one to fit its mowers. Great, I ordered it. It came with everything to install into your mower and the directions were not too bad to read. The steering assembly did not function as the original did from Day One but I figured it is what it is and dealt with it. Within one month the new steering assembly was acting just like the old one. By now it was fall and I put the mower away until this year.
I took my mower out of storage and went to mow my lawn, and was I angry when I remembered how awful it was to steer my mower. I became so agitated after attempting to mow my very large lot that I had to put the mower away. I could not turn the mower nor keep it straight. This annoyed me very much as the steering assembly is in no way cheap and for it not to work as it should from Day One, and progress onto not working at all with only a few uses, well that is just wrong.
It is criminal in my opinion to sell replacements parts for a poor quality mower that Sears charges top dollar for. Their products do not stand the test of time nor the test of use. Their replacement parts are shotty and I believe are a ploy to suck more money from the consumers. I did e-mail Sears to notify them of my issue and that I was going to review their product and describe my honest opinion of their mowers and the poor quality replacement parts they sell. I would not recommend buying one of Sears' high priced mowers as they are simply not worth the money. You'd be better off saving several hundred dollars and buying a less expensive brand or investing in a quality mower.

Sears Lawn Tractor 917.28851 - Bought this tractor January 2014. It is an EXPENSIVE piece of JUNK. Repaired twice due to belt coming off --- heat melting a part. Today for no reason the steering wheel fell apart. Do NOT purchase this tractor. It is a piece of junk.

I scheduled an appointment for service on my riding mower. The mower was at a beach property which is 100 miles from my home. On the morning of the service I received a call telling me that the serviceman would be there within the hour. An hour later I got a call telling me that they could not come and I would have to reschedule. No apology. The fact that I drove 100 miles meant nothing. I voiced my displeasure and was told I would get a call from customer service in 24 hours. That was 3 days ago. It seems that they could care less about me or my inconvenience. Beware when dealing with Sears.

Good customer service on looking for lawn mower parts.

Sears riding mower 5 years old needed a new started. They had all the info including model & serial number. Made an appointment between 10 & 2. Shows up at 2:10. Needs to order the starter. Makes another appointment for a week later between 10 & 2. 2:15 I call. I'm told I'm next, he's on his way. I call back in 30 minutes. "He's delayed & will be there at 3:40." I said that doesn't work for me. I'm given an 877 number to call and complain – it's a Sears' survey, no person. Make arrangements to be there at 3:40. Tech spends half his time on the phone and texting. No respect for the customer's time and poor customer service.

Purchased a Sears mower less than a month ago and it will not start. They want me to bring it in to look at it which could take several days. Meanwhile my grass is a jungle now. I'm going back today with my husband and either getting my money back or a new mower now! I will keep you posted. Very unhappy customer! Never buy from Sears again.
Updated on 1555277: I did got with my husband, whom didn't have to say a word, just stood beside me, and I got my new mower. Well took it home and had the same issue with it. I called the store immediately. Husband said it has to be the fuel. Well we did everything they told us at the store. Got new gas and put the additive in and the mower ran for a bit but not long. I took that fuel out and the salesman from Sears gave me a bottle of the 4 cycle fuel they sell to try.
Lo and behold it started. It started the next day also. I don't like the way the new quiet motor sounds. So I looked up Briggs and Stratton motors online and it says to use 4 cycle fuel or they will not run. Too bad Sears does not know this. For now I'm keeping the mower and we will see what happens. I now have to buy a little can of fuel to run my mower. What really makes me mad is I purchased the mower myself for our yard but they wouldn't do anything to make me happy until I showed up with my husband.

I bought this Sears riding lawn mower 26hp, 54inch cut in part because of the impression that Sears parts would be readily available. I have been sorely mistaken. Mower was bought in 2009. Within the warranty period the transaxle was leaking. Sears replaced without fuss. A few years later it leaked again. I fixed it. Then I needed a linkage. Was discontinued. Took much scouring of the internet to determine that the part was replaced and did find the part with no help from Sears.
Next up it began stalling after 45 minutes of running. Again, replacement part was discontinued. After more searching found that there was an alternate basically to fix the defect. Replaced that last year but not 100% sure it is fixed just yet. Now transaxle is leaking again and sears does not have the part. American yard products does not have it. Neither seems to care to offer a solution. I suspect a universal replacement will work, but until I tear it apart I cannot know the specs of the part. I fear that a key part that does not have a universal replacement will fail. Seems to me that a mower at this price point should have parts for say 10 years or something. Kinda sad.
Considering trying them for repair, but I suspect that they will charge me $100 to tell me that they either can't get the part or to replace the entire transaxle at $1200+ instead of a $5 seal. The mower was $2600 new. It's effectively totaled if the only fix is an entire new transaxle. Oh, another gem... you can't just top off the oil in the transaxle as the access to it requires the whole thing to be dropped. At least in regards to mowers DO NOT put any value in the availability of parts from Sears. That era is OVER.

I bought a Riding lawnmower from Sears and the seat is bad. Had it for 3 weeks and they said am stuck with it. I will not buy nothing there again. They are very rude unapologetic.

So I went to pick up my riding lawn mower I went in last Saturday to buy. The sales guy said they would have to order, we said that fine. So when we went to get Saturday March 12, 2016, we came in a truck. The man went to get help to load it in my truck. The woman manager came out with an attitude in a truck. We was like "yes a truck." Then they brought out the wrong lawn mower. We said that is not the one we ordered. She: "what do you mean it's not the one you ordered?" So we showed her our receipt. We even went in and showed her which one we order. She argued with us over it, said it was our fault. We order the right one, I said "no it was the sales man." She told me that they could give us a refund and we said OK.
So as we are starting to do this the other guy came back and said they found our lawn mower, someone put my name on the wrong one. They ask if we wanted our refund I said no - if they have my lawn mower, I want it. She still kept tell the man to just give us our money back, still with an attitude. So they started to load our lawn mower and she was still complaining, "tell the guys to hurry up". She was ready for us to leave. Never once did she apologize for their mistake. Her and one of the guys was going in and she was staying some stuff, told the guys who was in the back of my truck showing my husband how to work things that he need to stop talking to us and get it there. After she went in to store, the man apologized to my husband.
I will never buy anything else from that department. The woman manager was rude and she had her name tag covered so we couldn't get her name but I could point her out. I ask to talk to the manager and she said she was. So I am putting this out there to let whoever hired her needs to fire her. She is not fit to be a employee of Sears. I have never had any problem with Sears 'til now. This woman had attitude before she even met us. And through the whole time we was there she was rude, disrespectful, a bad attitude.

Craftsman my stride self propelled lawn mower - I bought this lawn mower a year ago used it 3 times, and now it stopped working. Will start And die after 1-2 seconds. So disappointed. Was expensive and turned out to be junk.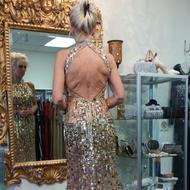 Last Christmas I purchased a new snow blower from Sears of Warwick as a gift for my husband. It was used probably around 12 times. Two days ago he attempted to start the machine with no success. We called Sears and were told that we were to bring it in and it will be sent to Maryland sometime next week with no promise of when it would be returned to us. They offer nothing to use in its absence. He went into the Warwick store to attempt to resolve this problem only to be told by one of the employees that, I quote "You should have bought the extended warranty package" as well as "I'm an engineer. I bet I could have got it going."
The Sears customer solutions line bounced my call through a series of people all over the world and I was finally offered a $15 gift certificate for the inconvenience. Seriously??? We live in New England. It's winter. We have no snow blower. My husband is almost 68 years old and is going to have to shovel snow all winter after spending nearly $1,000 on a snow blower from Sears. We will never shop there again. Go to Lowe's. We had such good experience with them. I'm really sorry that we didn't shop there for the snow blower.
Sears Lawn & Garden Company Profile
Company Name:

Sears

Website:

http://www.sears.com/