Best Plumbers in Milwaukee, WI
When temperatures drop into the 20s and below during Wisconsin's winter, many Milwaukee homeowners worry about frozen pipes, septic tank bursts and water heater failure. It's a good idea to have a plumber on standby for emergencies. When comparing Milwaukee plumbers, consider their expertise, experience, cost and reputation.
Top 10 Milwaukee Plumbing Companies

Roto-Rooter
Read 618 Reviews

Founded in 1935, Roto-Rooter is the largest provider of plumbing and drain-cleaning services in the United States. It operates around 100 company-owned branches and approximately 500 franchises across North America.

Joe's Plumbing Service
Read Expert Review

Offers free estimates and 100% customer satisfaction guarantees. Handles residential and commercial plumbing. Provides 24/7 emergency service. Fully licensed, insured and bonded.

Knight Plumbing, Inc.
Read Expert Review

Provides a two-hour service window for home visits. Offers a $25 coupon for new customers. Includes a written warranty for all water heater installations.

Mike Ingrilli Plumbing
Read Expert Review

Offers $10 gas cards for referrals. Diagnoses plumbing issues over the phone if you send a picture by text. Offers 24/7 emergency service.

Neighborhood Plumbing LLC
Read Expert Review

Schedules same-day service from licensed and bonded plumbers. Offers free estimates on residential and commercial services. Includes discounts for multiple services.

Reupert Plumbing
Read Expert Review

Offers quarter-hour rates. Guarantees resolution in one day if you call before noon. Deducts $10 from service call if you ask "Is this the best little plumber on Villard Avenue?" when requesting service.

Rooter-Man
Read Expert Review

Provides residential and commercial services. Employs licensed and fully insured technicians. Offers website coupons for several products and services. Specializes in fast emergency service.

Rozga Plumbing & Heating Corp.
Read Expert Review

Specializes in sewer, water and septic system services. Offers flexible financing options. Updates its website with new coupons regularly. Guarantees work quality from bonded and insured staff.

Schoofs Plumbing
Read Expert Review

Practices a variety of green initiatives to lower energy consumption and reduce water bills. Employs insured and bonded plumbers. Provides free estimates on all plumbing services

Viking Plumbing
Read Expert Review

Specializes in plumbing service and repair for older homes. Never charges a trip fee. Can usually diagnose problems by phone. Offers straightforward pricing. Dispatches plumbers 24/7 for emergencies.

How much does plumbing cost in Milwaukee?
In Milwaukee, the average price of a residential plumber is $75 per hour, and the average cost of a commercial plumber is $97 per hour. The total price for your plumbing project depends on multiple factors, including:
Type of repair: Smaller, more common problems like toilets that won't stop running and leaking faucets typically cost less than complex issues such as installing a water heater. Most plumbers charge by the hour, so more labor-intensive projects come at a higher price.
Emergency services: Many Milwaukee plumbers offer 24/7 emergency services, though this often comes with significantly higher rates. If your plumbing issue can wait, you can save money by scheduling an appointment during regular business hours. However, the extra fee for emergency services is often worth it to avoid water damage.
Rebates and discounts: Milwaukee-area residents who are customers of Waukesha Water Utility are eligible for a $100 rebate when they replace a toilet with a WaterSense high-efficiency toilet. Look for the WaterSense label on your new toilet to ensure you qualify. Homeowners that switch to a WaterSense showerhead are also eligible for a $25 rebate.
Don't forget to ask about discounts for first-time customers or, if applicable, service members or veterans. You may also qualify for savings if you request multiple plumbing services.
Do I have a water leak in my Milwaukee home?
Water rates are expensive in Milwaukee compared with other parts of the country. For that reason, it's essential to know if you have a water leak. While you likely need the help of a licensed plumber to locate and repair a leak, there are a few signs you may be able to notice yourself.
The easiest way to tell if you have a water leak is to see if you're using more water than usual According to the City of Milwaukee, the typical resident uses a little less than 7,500 of water every three months. Multiply this figure by the number of people in your household — if you're using considerably more than this, you may have a water leak.
Other signs you may have a leak include:
Abnormally high water bills
Wet or damp floors
The sound of running water
An unpleasant smell
Cracks in the walls
Bubbling paint or wallpaper
Contact a Milwaukee plumber if you notice any of these signs. Ignoring a water leak is likely to lead to more significant problems in the future.
Thank you, you have successfully subscribed to our newsletter!
Enjoy reading our tips and recommendations.
We value your privacy. Unsubscribe easily.
Milwaukee plumbing company information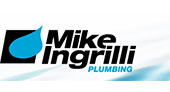 Mike Ingrilli Plumbing's team of expert plumbers, contractors and home construction contractors specialize in residential and commercial plumbing services, drain cleaning and hydro-jetting. All plumbers are licensed, bonded and insured. Visit the company's website for a portfolio of completed projects, answers to common questions and seasonal tips. 24/7 emergency service is available.
Service areas: Milwaukee, Dodge, Jefferson, Kenosha, Ozaukee, Racine, Walworth, Washington and Waukesha counties
Address: 237 S. Curtis Road, West Allis, WI 53214
Phone: (414) 213-9617
Hours: 24/7
Website: mip4u.com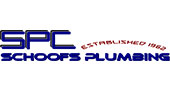 Schoofs Plumbing is a full-service plumbing company. It has showrooms in New Berlin and West Allis that allow homeowners and contractors to browse many top-of-the-line plumbing fixtures. The company takes care of residential and commercial plumbing problems. It specializes in industrial plumbing and remodeling. Schoofs Plumbing provides free estimates and a variety of green initiatives to lower water consumption in homes.
Service areas: Southeastern Wisconsin, including Bayview, Milwaukee, North Shore, West Allis, Wauwatosa and Brookfield
Address: 3753 S. Kinnickinnic Ave., St. Francis, WI 53235
Phone: (414) 481-9040
Hours: M - F: 8am - 5:30pm
Website: schoofsplumbing.com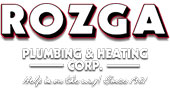 Rozga Plumbing and Heating offers a 100% satisfaction guarantee. The company employs professional and efficient technicians and uses the highest-quality materials. Emergency services are available 24/7. Visitors to Rozga Plumbing and Heating's website can schedule service online and get access to coupons.
Service areas: Milwaukee metro area
Address: 1529 S. 113th St., West Allis, WI 53214
Phone: (414) 240-0580
Hours: 24/7
Website: rozgacorp.com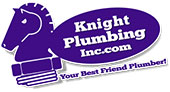 Knight Plumbing Inc. calls itself the "best friend plumber" because the team treats each customer with personalized, friendly service. The company offers same-day service and flexible scheduling. It specializes in water heaters, sump pumps and drain cleaning. Customers receive upfront pricing, financing options, on-time appointments and 100% satisfaction guarantees.
Service areas: South Milwaukee, Wauwatosa, West Allis, Cudahy, Franklin, Oak Creek and surrounding areas
Address: 4270 S. Howell Ave., Milwaukee, WI 53207
Phone: (414) 423-7376
Hours: M, W, F: 8am - 6pm; T, Th: 8am - 4pm; Sat: 8am - 12pm
Website: knightplumbinginc.com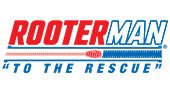 Rooter-Man specializes in clogged drains, water heater repairs and faucet repairs. The company serves residential and commercial customers. It guarantees quality workmanship, and its technicians repair, replace and install everything from bathtubs and dishwashers to portable toilets and septic systems. Coupons are available on the company's website.
Service areas: Milwaukee metro area
Address: Serves Milwaukee residents
Phone: (414) 322-0501
Hours: 24/7
Website: rooterman.com/milwaukee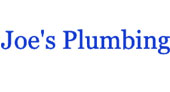 Joe's Plumbing Service is fully licensed, insured and bonded. The company helps homeowners and business owners with everything from clogged sewer drains and leaky faucets to toilets and sump pump replacement. The company is on call 24/7 for emergency requests. Services are priced by the hour, and discounts are available on the website.
Service areas: Milwaukee metro area
Address: Serves Milwaukee residents
Phone: (800) 414-4033
Hours: 24/7
Website: joesplumbinghelp.com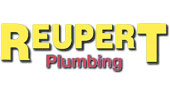 Reupert Plumbing has been serving the Milwaukee area since 1945. It offers fast, same-day service on all plumbing emergencies, including frozen pipes, gas leaks and faulty drains. If you ask "Is this the best little plumber on Villard Avenue?" when you call, you get a $10 discount on your service call. Pricing is based on reasonable quarter-hour rates.
Service areas: Milwaukee, Waukesha, Washington and Ozaukee counties
Address: 3406 W. Villard Ave., Milwaukee, WI 53209
Phone: (414) 462-4610
Hours: M - F: 8am - 5pm; Sat: 9am - 5pm; Sun: 7am - 5pm
Website: reupertplumbing.com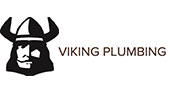 Viking Plumbing employs licensed and bonded plumbers with more than 100 years of combined experience. Rates are straightforward and fair with no trip charge. Get assistance with maintenance, repairs and installations on all major plumbing systems. Viking offers 24/7 emergency service, same-day service, free estimates and in-depth knowledge of plumbing issues unique to older homes.
Service areas: Milwaukee area and nearby suburbs
Address: 1568 N. Farwell Ave., Milwaukee, WI 53202
Phone: (414) 961-2548
Hours: M - F: 8am - 4:30pm
Website: vikingplumbing.net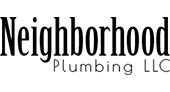 Neighborhood Plumbing LLC offers same-day service and free estimates on complex projects such as outdoor plumbing, kitchen remodels and gas line hookups. It provides preventive maintenance, emergency services, quick tuneups and complete plumbing system installations. Contact the company for a free estimate on plumbing from licensed and bonded professionals.
Service areas: Milwaukee metro area
Address: Serves Milwaukee residents
Phone: (414) 840-5110
Hours: M - F: 7am - 9pm
Website: neighborhood-plumber.com