Best Plumbers in Los Angeles, CA
Common plumbing problems like water leaks, pipe knocking and high water bills can leave Los Angeles residents frustrated. Thankfully, many local plumbers specialize in helping Angelenos make sure their plumbing system is working correctly. If you are looking for a new plumber, take a look at our curated list for names and helpful advice.


About Los Angeles plumbing
Water is a premium in the City of Angels, and every drop wasted can be detrimental during one of California's droughts. For the average homeowner, one of the most significant plumbing issues facing their property is a leak.
Most leaks in Los Angeles happen either underground as a result of slab leaks, or under the foundation and come up through the walls or floors. External leaks are also a common cause, which results in high water bills. The former is often hard to detect, requiring a local plumber and nitrogen to discover.
If you are experiencing any of the following, have a professional take a look for leakage on your property:
Hearing running water when all faucets are off
Seeing hot spots on the floor
Cracks in walls or floors
Mildew or excessive moisture under carpets
Water bills that are higher than normal (and aren't caused by increased rates)
Foul odors from floors or walls near drains and/or sewers
Water meter reading fluctuations
Uneven vegetation growth or ground shifts
Los Angeles plumbing FAQ
Why is my water bill so high in Los Angeles?

Water bills in Los Angeles often fluctuate due to weather and usage. When looking at your bill, it's essential to compare the current amount to your bill from the same time last year. If your usage is over the "baseline," then your provider raised its rates. If your usage and rates haven't increased, a higher water bill could be due to leakage. In this case, it's best to call a professional plumber for an inspection.

Are there energy standards requirements for water heaters in LA?

Yes. Los Angeles residents' water heaters must comply with California's requirements for new energy conservation standards.

How come the pipes knock when I flush my toilet?

Knocking pipes are common in LA residential homes. This is called "water hammer," and it's when the water flushed down the toilet stops and piles up inside your pipes. Water hammer can cause leaks and water damage inside your home. If you experience water hammer, call a professional to check things out.

Where is the main water shut off valve in most Los Angeles homes?

The main water shut off valve is often in the basement or on the outside wall in a utility area of the house.
Thank you, you have successfully subscribed to our newsletter!
We value your privacy. Unsubscribe easily.
Los Angeles plumbing company information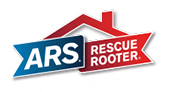 ARS / Rescue Rooter LA North provides residential and commercial plumbing services, including assistance with clogged drains, aging water heaters and damaged sewer lines.
Service areas: Kern County, Los Angeles County, San Bernardino County and Ventura County
Address: 706 Arrow Grand Circle Covina, CA 91722
Phone number: (877) 292-4445
Hours of operation: Open 24 hours
Website: ars.com/la-north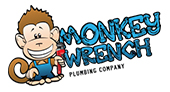 Monkey Wrench Plumbing specializes in environmentally friendly plumbing services. In addition to its eco-friendly services, it also offers emergency services for residential and commercial customers. First-time customers get a 10% discount when they book online.
Service areas: Los Angeles and Monterey Park
Address: 4649 Beverly Blvd. #102, Los Angeles, CA 90004
Phone number: (310) 773-3882
Hours of operation: M - Sun: 7am - 6am
Website: monkeywrenchplumbers.com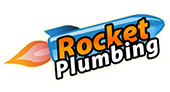 Rocket Plumbing Los Angeles' residential and commercial plumbing services include plumbing system inspections, leak detection, water treatments and emergency services for sump pump troubles, faucet, toilet and water leak repairs. All its service calls are a flat $35, with no hidden trip fees.
Service areas: Los Angeles, Santa Monica, Venice, Irvine and Redondo Beach
Address: 2355 Westwood Blvd, Los Angeles, CA 90064
Phone number: (323) 992-6477
Hours of operation: Open 24 hours
Website: rocketplumbingcalifornia.com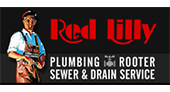 Red Lilly Plumbing services can help with everything from valve repairs, pipe relining and video leak detections. Red Lily Plumbing also offers free-in person estimates, flexible payment plans and financing options.
Service areas: Los Angeles, San Fernando and Orange County
Address: 1647 Beverly Blvd., Los Angeles, CA 90026
Phone number: (323) 319-4102
Hours of operation: Open 24 hours
Website: redlillyplumbing.com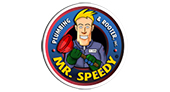 Mr. Speedy Plumbing Los Angeles technicians are provided with top of the line plumbing equipment, including hydro jet machines, trenchless technology and dual GPS-equipped vans. Service through Mr. Speedy Plumbing Los Angeles includes warranty on all parts and labor.
Service areas: Downtown LA, West Hollywood, Huntington Beach and San Diego
Address: 418 Molino St., Los Angeles, CA 90013
Phone number: (323) 209-3011
Hours of operation: M - Sun: 7am - 10pm
Website: mrspeedyplumbing.com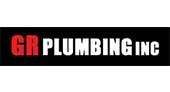 GR Plumbing & Rooter specializes in trenchless sewer repair and free sewer camera inspections. Services like pothole excavations, sewer lateral replacement and pipe iron descaling are also available. As part of its customer-focused business, it ensure trucks are fully stocked and radio dispatched for quick and efficient service.
Service areas: Los Angeles
Address: 1233 Hyperion Ave., Los Angeles, CA 90029
Phone number: (323) 899-4216
Hours of operation: 24/7
Website: gr-plumbing.com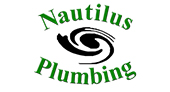 Nautilus Plumbing Inc. employs only licensed plumbers and has a dedicated emergency response team on the ready for dispatch. Its services include tankless water heater installations, earthquake valves, slab leak detection services and remodeling.
Service areas: Beverly Hills, Hollywood, Culver City, Studio City, Los Feliz, Silver Lake, Echo Park, Montrose, Pasadena, Burbank, Alhambra, Downey, Pico Rivera, Highland Park and Altadena
Address: 3853 Aloha St., Los Angeles, CA 90027
Phone number: (888) 200-5780
Hours of operation: M - Sat: 7am - 5pm; Sun: 8am - 2pm
Website: nautilusplumbing.com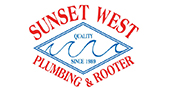 Sunset West Plumbing & Rooter Inc. focuses on providing cost-efficient services. It offers camera inspections and sewer pipe relining services that don't damage the structure of the home. The technicians at Sunset West Plumbing & Rooter Inc. also provide preventative maintenance, such as video leak detections, water purification and filtration and sewer line cleaning and repair services.
Service areas: Bel Air, Beverly Hills, Beverly Wood, Brentwood, Century City, Cheviot Hills, Holmby Hills, Mar Vista, Pacific Palisades, Palms, Santa Monica, Venice, West Los Angeles and Westwood
Address: 12004 Ohio Ave., West Los Angeles, CA 90025
Phone number: (310) 454-2100
Hours of operation: 24/7
Website: sunsetwestplumbing.com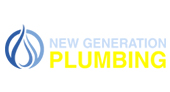 New Generation Plumbing is available 24/7 for sewer and drain cleaning. The company provides a 90-day warranty on all parts and services. Get a free estimate with an appointment.
Service areas: Highland Park, Pasadena, Altadena, Northeast Los Angeles, San Marino, San Gabriel and San Rafael Hills
Address: 5113 N. Figueroa St., Los Angeles, CA 90042
Phone number: (323) 244-2826
Hours of operation: M - Sun: 6am - 5pm
Website: newgenerationplumbingcontractor.com
Thank you
Keep an eye on your inbox, the latest consumer news is on its way!