Find the Best Plumbers in Las Vegas, NV
Top 10 Las Vegas Plumbing Companies

Accredited Partner

Available in 20149

HomeAdvisor
Read 21,687 Reviews

A free service connecting homeowners with home improvement specialists. Average home improvement job costs between $120 and $6,000. Includes damage protection guarantee up to $500,000. Online booking available.

Get a Quote

Call Now Toll Free

(866) 782-4077

Roto-Rooter
Read 677 Reviews

Founded in 1935, Roto-Rooter is the largest provider of plumbing and drain-cleaning services in the United States. It operates around 100 company-owned branches and approximately 500 franchises across North America.

Chat with a ConsumerAffairs decision guide

Live agent
Anytime Plumbing, Inc
Read Author Review

Provides full-service plumbing as well as heating and cooling maintenance throughout Las Vegas and the surrounding area. Offers free estimates on equipment replacements and waives overtime fees for overnight and weekend service.

Chat with a ConsumerAffairs decision guide

Live agent
DMS Plumbing LLC
Read Author Review

Offers a range of plumbing repairs and maintenance for residential and commercial customers throughout Clark County. Provides free estimates and gives partial proceeds to breast cancer research. Posts discounts on website.

Chat with a ConsumerAffairs decision guide

Live agent
Focus Plumbing
Read Author Review

Provides comprehensive plumbing, water heater repair, drain cleaning and leak detection services by certified technicians 24 hours daily. Offers free home evaluations on water conservation in greater Las Vegas.

Chat with a ConsumerAffairs decision guide

Live agent
Precision Plumbing
Read Author Review

Provides full service plumbing from fully trained, OSHA certified techs who arrive uniformed and badged in clearly marked vehicles. Offers free, no obligation estimates with up front pricing and an On-Time Guarantee.

Chat with a ConsumerAffairs decision guide

Live agent
Pure Plumbing
Read Author Review

Provides both general and large-scale plumbing services to Las Vegas and surrounding areas. Offers licensed, bonded and insured technicians, 24 hour emergency services and free, no obligation estimates for area homeowners.

Chat with a ConsumerAffairs decision guide

Live agent
Sound Plumbing & Heating, Inc.
Read Author Review

Provides full-service, licensed, eco-friendly commercial and residential plumbing, construction and water heater services. Offers exclusive online deals on website and 24 hour emergency services.

Chat with a ConsumerAffairs decision guide

Live agent
Spyder Plumbing LLC
Read Author Review

Employs skilled technicians who provide a full range of plumbing services from faucet leaks to full re-piping throughout Las Vegas. Offers 24-hour emergency service and 5% off for seniors, military, and law enforcement.

Chat with a ConsumerAffairs decision guide

Live agent
The Sunny Plumber Las Vegas
Read Author Review

Provides basic and comprehensive plumbing, water heater, drain and sewer services to Las Vegas and the surrounding area. Offers member discounts for joining company club. Techs are highly qualified.

Chat with a ConsumerAffairs decision guide

Live agent

How much do plumbers cost in Las Vegas?
The average rate for a Las Vegas plumber is $73 an hour, but costs vary according to service. Some companies may charge a flat rate for certain repairs or extra fees for emergency work done outside of regular business hours.
Discounts may be available for your area according to the EPA. This rebate finder indicates the rebates offered for water-saving bathroom sink faucets, showerheads, weather-based irrigation controllers and tank-type toilets in the state of Nevada.
Other examples of the costs of plumbing services include:
Unclogging a drain: $130.00
Septic tank cleaning: $298.00
Water heater repair: $638.00
Water heater replacement: $1,128
Bathtub installation: $2,000
Las Vegas water-saving upgrades
Water can cost a premium in the Vegas desert. If your house's plumbing has been properly maintained by a professional but your bill is still high, it may be time to upgrade some everyday bathroom items. Take a look at our list below and discuss your options with the plumber of your choice.
Replace your old toilet: If your toilet was installed before the Energy Policy Act (EPAct) of 1994, you may be wasting gallons of water every time you flush. In fact, some older toilets built in the 1980s could be using as much as 5 - 7 gallons, whereas newer toilets only use about 1.5 gallons per flush.
Upgrade your showerhead: Not only are newer shower heads far more comfortable, but they can save you big with water costs. More than 17% of your indoor water use can be attributed to your shower, and you can cut that by roughly 20% by installing a water-efficient showerhead.
Change your faucets heads: Similar to your showerheads, faucets can eat about 15% of your daily water usage. And just like showerheads, you can cut your usage by about 20% if you change to a more water-efficient unit. Discuss upgrading your faucets with an aerator and start saving today.
Thank you, you have successfully subscribed to our newsletter!
Las Vegas plumbing company information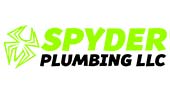 Spyder Plumbing LLC provides comprehensive plumbing services for both residential and commercial customers. The company serves the Las Vegas, Henderson and surrounding areas. It offers free estimates, 24-hour emergency service, $50 off for all new customers and 5 percent off for military, seniors and law enforcement. Spyder is also a Rinnai-certified tankless water heater dealer.
Service areas: Las Vegas, Henderson and surrounding area
Address: 5516 Coyote Falls Court, Las Vegas, Nevada 89131
Phone number: (702) 945-7980
Hours of operation: Open 24 hours
Website: spyderplumbing.com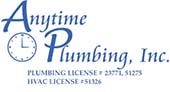 Anytime Plumbing, Inc. provides residential and commercial plumbing, heating and cooling services to Las Vegas and 9 Clark County cities. Fully licensed, bonded and insured techs charge no extra fees for after-hours or overnight emergencies, even on holidays. Trucks are kept fully stocked to save time and facilitate efficient repairs. One-year guarantees come on most parts and 10-year warranties are available on select services.
Service areas: Aliante, Boulder City, Henderson, Jean, Sun City Anthem, North Las Vegas, Red Rock, Seven Hills and Summerlin
Address: 4690 W Post Rd #130, Las Vegas, NV 89118
Phone number: (702) 748-8137
Hours of operation: 24/7
Website: anytimeplumbingvegas.com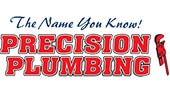 Precision Plumbing provides full-service plumbing and HVAC services throughout the Las Vegas Valley and surrounding areas. Highly qualified, background-checked techs arrive on time or you get 10% off. Offers Flo by Moen water leak detection system installation and an annual Home Protection Plan. Check their website for coupons and current deals/discounts.
Service areas: Throughout the Las Vegas Valley
Address: 2470 N Decatur Blvd Ste 170, Las Vegas, NV 89108
Phone number: (702) 253-6363
Hours of operation: 24/7
Website: precisionplumbinglv.com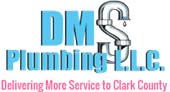 DMS Plumbing LLC provides an extensive menu of plumbing repairs and maintenance services for residential and commercial customers throughout Clark County. The company has an A+ rating with the BBB and offers free estimates by licensed, bonded and insured techs. It also posts discounts and special offers on its website.
Service areas: Throughout Clark County
Address: 6335 Laredo Street, Las Vegas NV 89146
Phone number: (702) 353-7335
Hours of operation: 24/7
Website: dmsplumbinglasvegas.com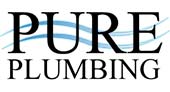 Pure Plumbing is a family-owned business providing both general and large-scale plumbing services for Las Vegas and the surrounding areas. It offers free estimates for homeowners in Las Vegas and Henderson, 24-hour emergency services and downloadable coupons on its website.
Service areas: Las Vegas and surrounding area
Address: 2950 East Sunset Rd, #110, Las Vegas, NV 89120
Phone number: (702) 710-7388
Hours of operation: 24/7
Website: pureplumbinglv.com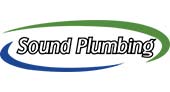 Sound Plumbing and Heating, Inc. has provided full-service commercial and residential plumbing services as well as construction services for over 20 years. Serving the Las Vegas community as licensed eco-plumbers, it is committed to recycling their scrap materials, installing water-saving fixtures and reducing water waste. The company posts exclusive online deals on their website, and maintain one of the largest inventories of water heater parts available.
Service areas: Las Vegas and surrounding areas
Address: 4720 W. University Avenue, Las Vegas, NV 89103
Phone number: (702) 727-4449
Hours of operation: 24/7
Website: soundplumbinglv.com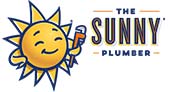 The Sunny Plumber provides everything from basic plumbing and water heater repairs to water treatment and drain and sewer services to Las Vegas and surrounding cities. It offers free flood prevention inspections, free water testing, drain clearings throughout the year, priority scheduling and members-only discounts to customers who join the Sunshine Club.
Service areas: Boulder City, Henderson, Las Vegas North, Las Vegas, Paradise and Summerlin
Address: 6521 West Post Rd, Las Vegas, NV 89118
Phone number: (702) 602-0016
Hours of operation: M - Sun: 7 am-midnight
Website: lasvegas.thesunnyplumber.com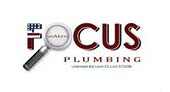 Focus Plumbing provides comprehensive plumbing, water heater, drain cleaning and leak detection services to the greater Las Vegas area. With certified technicians and fully stocked trucks, this company is available for emergency services 24 hours, 7 days per week. Perks and discounts are available through the company's Diamond Club memberships.
Service areas: The Greater Las Vegas area
Address: 1220 S Commerce Street, Las Vegas, NV 89102
Phone number: (800) 362-8724
Hours of operation: 24/7
Website: focusplumbing.com
Common Las Vegas plumbing problems include clogged pipes, leaking faucets and hard water. Broken or leaky pipes may lead to structural damage and hard water leads to blockages, especially when exposed to certain types of fittings. If you're in Vegas and have these problems, we're here to help decide the best plumber for you.
You're signed up
We'll start sending you the news you need delivered straight to you. We value your privacy. Unsubscribe easily.