Find the Best Hot Tubs in Sacramento, CA

Label
Accredited Partner
Company name
Logo
Contact
Summary

Accredited Partner

Get a Quote

Gemini Designer series
Indoor or outdoor relaxation

Label
Accredited Partner
Company name
Logo
Contact
Summary

Accredited Partner

Learn More

Michael Phelps Signature line
Water buoyancy good for joints

Label
Accredited Partner
Company name
Logo
Contact
Summary

Accredited Partner

Learn More

Olympian Dual-Zone model
Swim spa with 3-person hot tub
Top 10 Sacramento Hot Tub Stores

All Season Pools
Read Author Review

Retails Sundance Spas and Doughboy Pools. Offers straightforward estimates through its Build & Price tool. Provides maintenance and repair services.

Blue Lagoon Spas
Read Author Review

Offers state-of-the-art swim spas starting $11,995. Hot tubs start at $3,995. Customization options are available, including LED lights, electronics upgrades, colors and siding.

Cal Spas of Sacramento
Read Author Review

Offers a one-stop-shop for all outdoor projects, including spas, landscaping design, and construction services. Provides specialized, independent hot tub services with included warranties. Choose from 60+ hot tub models.

Capital City Hot Tubs
Read Author Review

Stocks a complete selection of Caldera and Freeflow spas, plus spa covers, saunas and gazebos. Offers spa and hot tub replacement components, chemical and accessories. Financing available.

Hot Tub & Spa Emporium
Read Author Review

Features an extensive inventory of hot tubs, spa accessories and gazebos. Popular hot tub manufacturers include Nordic and Windsor. Call for a free price estimate.

River City Spas
Read Author Review

Specializes in affordable refurbished hot tubs and spas from notable brands like Bullfrog Spas, Cal Spas, Jacuzzi and Sundance Spas. Prices start around $1,000. Hot tubs and spas include a 90-day warranty.

Sacramento Hot Tub Warehouse
Read Author Review

Offers two American-made spa brands: Eco Spas and Vita Spas. Swim spas and hard-cover hot tubs also available. Provides all services in-house to protect quality and standards.

Swim Fitness
Read Author Review

Retails Master Spas swim spas and hot tubs. Provides installation, service and support. Exercise accessories, spa steps, covers, cover lifters and parts are also available.

The Hot Tub Place of Sacramento
Read Author Review

Offers industry-leading energy efficiency with average monthly operation costs at just $11.81. Delivers models that meet or exceed all energy guidelines. Provides unique customization options through its Design Studio.

The Spa Doctor
Read Author Review

Offers new and used swim spas from brands like La-Z-Boy and Hydropool. Highly trained and knowledgeable spa experts provide warranty-backed repair services on all makes and models.

Hot tub considerations in Sacramento
With the number of hot tub stores to choose from in Sacramento, you may be left with too many options. To narrow your search, start by thinking about two things: Your budget and which features you want the most. Hot tub speakers, waterfalls, fountains, bench seating and LED lights are all popular extras for Sactown hot tub enthusiasts.
One thing to remember is that the cost of a hot tub does not stop with the price of the tub. Setting up a pad for the hot tub is an initial expense, and chemicals, accessories and energy costs for the hot tub adds to the long-term price tag of the purchase.
On the plus side, hot tubs are a relatively low-maintenance backyard edition, and excellent for the recurring symptoms of pain and bad circulation. Here is a breakdown of what you can expect regarding regular hot tub maintenance in Sacramento:
Daily maintenance

Ensure the hot tub cover is clean and secure
Adjust the water temperature as needed
Check for damages to hot tub and cover

Weekly maintenance

Test alkalinity, pH and sanitizer levels
Sanitize and shock the water
Rinse the hot tub filter
Wipe down hot tub cover

Monthly maintenance

Run the filter through a chemical rinse
Inspect jets
Test water quality

Quarterly maintenance

Clean the hot tub cabinet
Deep clean filter
Drain and clean the tub
Hot tub regulations in Sacramento, California
Local hot tub dealers have experience working with city and state regulations, so feel free to ask them specific questions regarding your hot tub installation. According to the City of Sacramento, all hot tubs deeper than 18" must have at least two drowning features, such as exit alarms and safety covers.
Additionally, California requires that all hot tubs are at least three feet away from property lines and have a fence around them. Hot tubs must be installed on a stable surface that's close enough to an accurate and applicable electrical outlet.
Sacramento hot tub FAQ
How much does a hot tub cost to run in Sacramento?

Hot tub costs include chemicals ($150 - $250 per year), filters and maintenance ($100 per year) and a higher electricity cost (an added $20 - $50 per month). Your electricity increase depends mostly on how hot you keep your tub and what type of energy savings the model includes.

California is in a water crisis, and some taxes reflect that. Unlike pools, hot tubs only lose about 3 gallons of water per day or 1% of the total household water consumption. At that amount, your water bills should not be significantly affected by a hot tub.

Do warranties cover hot tub repair?

Hot tub warranties typically cover manufacturers defects, not repairs that are caused by wear and tear or damage. Some hot tub dealers offer service plans in addition to the manufacturer's warranty to help cover these costs.

Can any hot tub use salt water?

No, some hot tubs aren't suited for saltwater. Refer to the instruction manual to see if yours is the right candidate for a chlorinator machine that converts salt to free chlorine.

Can you use a swim spa all year long in Sacramento?

Yes. A swim spa combines the best features of a pool and a hot tub into one system. It allows you to swim continuously against a current as a workout or therapy feature. Because of its multifaceted capabilities and the area's beautiful weather, many Sacramento residents use it all year round.

How warm is a swim spa?

Most people keep the temperature around 80 degrees when exercising. When relaxing, you can boost the heat up to 104 degrees.
Thank you, you have successfully subscribed to our newsletter!
Company information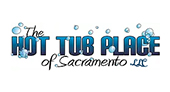 The Hot Tub Place of Sacramento is an authorized dealer of Bullfrog Spas. Customers can create and price out their spa through the Design Studio application. A comprehensive warranty covers the frame, shell structure, surface and equipment.
Service areas: Rancho Cordova
Address: 11255 Sunrise Gold Circle, Suite H, Rancho Cordova, CA 9574
Phone: (916) 859-0511
Hours: Th - M: 10am - 4pm
Website: hottubplaceofsacramento.com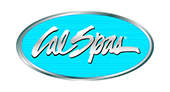 Cal Spas of Sacramento offers over 60 models to choose. All Cal Spas are made in the USA and include at least a 5-year warranty. Cal Spas has received many industry awards, including a Standard of Excellence from a reputable third-party safety company.
Service areas: Sacramento, San Jose, Bakersfield and Pomona
Address: 9778 Business Park Drive, Sacramento, CA 95827
Phone: (916) 476-3680
Hours: M - Sun: 11am - 5pm
Website: calspassacramento.com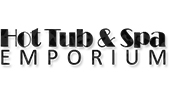 Hot Tub & Spa Emporium features a luxurious showroom stocked full of hot tubs, swim spas, accessories and gazebos. Customers say the shopping experience is pressure-free and full of useful information like pricing, maintenance and honest comparisons.
Service areas: Sacramento and Rocklin
Address: 5640 Roseville Rd, Sacramento, CA 95842
Phone: (916) 705-7727
Hours: By appointment only
Website: sacramentohottubemporium.com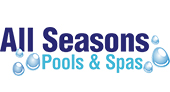 All Season Pools is a retailer and service center for Sundance Spas and Doughboy Pools. Sundance Spas is an industry leader in hot tubs, offering luxurious and innovative designs that provide the maximum comfort at an affordable price. With the online Build & Price tool, customers can customize their spas and get a detailed estimate on the total cost.
Service areas: Grass Valley, Granite Bay, North Auburn, South Auburn, Roseville and Shingle Springs
Address: 973 Pleasant Grove Blvd, Roseville, CA 95678
Phone: (916) 771-4488
Hours: M - Sat: 9am - 5pm; Sun: 10am - 4pm
Website: allseasonspools-spas.com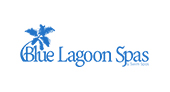 Blue Lagoon Spas is a retailer and service provider for hot tubs in Sacramento. Every tub is customizable, from the number of seats to the type of electric hookups. Each model includes a hassle-free warranty, and all servicing is done in-house.
Service areas: Fair Oaks and surrounding areas
Address: 10426 Fair Oaks Blvd., Fair Oaks, CA 95628
Phone: (916) 827-1772
Hours: W - F: 12pm - 6pm; Sat: 11am - 5pm; Sun: 11am - 4pm
Website: blspas.com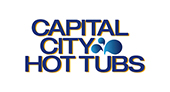 Capital City Hot Tubs retails Caldera and Freeflow tubs. Additional services include free water analyses, maintenance and cleaning services, plus tub installation and connection. All Caldera spas include a ComfortGuard limited warranty, which is one of the best in the industry in terms of equipment coverage.
Service areas: Sacramento, Elk Grove, Davis, Rocklin, Folsom and Granite Bay
Address: 6531 Folsom Blvd, Sacramento, CA 95819
Phone: (916) 381-7727
Hours: M - Sat: 10am - 5pm; Sun: 11am - 4pm
Website: capitalcityhottubs.com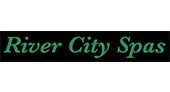 River City Spas is a specialized reseller of refurbished brand-name spas. All tubs include a 90-day warranty and the option to recover the shell with a new color or style for about $300. Customers can receive an in-store selling credit if they are searching for an upgrade. River City Spas also buys and moves tubs from place to place.
Service areas: Sacramento and surrounding areas
Address: 9918 Kent St #3, Elk Grove, CA 95624
Phone: (916) 247-4248
Hours: M - Sat: 9am - 5pm
Website: rivercityspas.net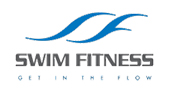 Swim Fitness is a premier dealer of Master Spas amd have a 100% price guarantee. Swim Fitness promises no changes in cost during delivery, which can happen with other companies. Master Spas and Swim Fitness have both received numerous awards for their innovation and customer service standards.
Service areas: Sacramento and surrounding areas
Address: 3084 Sunrise Blvd, Rancho Cordova, CA 95742
Phone: (855) 794-6348
Hours: M - Sat: 10am - 6pm; Sun: 12pm - 5pm
Website: swim-fitness.com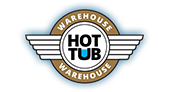 Sacramento Hot Tub Warehouse retails Eco Spas and Vita Spas. All spas include a warranty. Services are completed in-house as a means to protect costs and standards when it comes to tubs. Customers say the selling and repair service is helpful and knowledgeable.
Service areas: Northern California
Address: 3310 Luyung Dr, Rancho Cordova, CA 95742
Phone: (916) 852-1140
Hours: M - Fri: 11am - 5pm; Sat - Sun: 10am - 4pm
Website: sacramentohottubwarehouse.com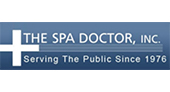 The Spa Doctor is a retailer for new and used hot tubs that also accepts trade-ins. Tubs come with a one-year service warranty. The Spa Doctor's experienced team is trained in all areas of technical service and water chemistry. Licensed and bonded professionals handle all deliveries.
Service areas: Greater Sacramento area, including Roseville, Folsom, Elk Grove, Auburn, Placerville and El Dorado Hills
Address: 2017 Opportunity Dr #7, Roseville, CA 95678
Phone: (916) 791-3020
Hours: M - Fri: 9am - 5:30 pm; Sat: 10am - 4pm
Website: thespadoctor.net
You're signed up
We'll start sending you the news you need delivered straight to you. We value your privacy. Unsubscribe easily.