Find the Best Hot Tubs in Los Angeles, CA

Michael Phelps Signature line
Water buoyancy good for joints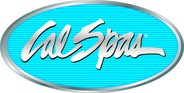 Olympian Dual-Zone model
Swim spa with 3-person hot tub

Gemini Designer series
Indoor or outdoor relaxation
Top 10 Los Angeles Hot Tub Stores

California Home Spas & Patio
Read Author Review

Sells, delivers and installs hot tubs, Endless Pools models, grills, fire pits and patio furniture. Free white-glove delivery and setup. Provides hot tub maintenance services. Offers financing and monthly payment plans.

Chat with a ConsumerAffairs decision guide

Live agent
California Hot Tubs, Inc
Read Author Review

Sells Viking Spas, Bullfrog spas and unique wooden tubs. Provides custom design, installation and accessories. Showroom available. Located on Main Street in Santa Monica for more than 30 years with free parking.

Chat with a ConsumerAffairs decision guide

Live agent
Crystal Clear Pool & Spa
Read Author Review

Provides free energy use analysis for hot tubs. Services home warranty plans for First American Home Buyers, American Home Shield, Fidelity National and other insurers.

Chat with a ConsumerAffairs decision guide

Live agent
Harbor Spas
Read Author Review

Provides design services and installation for hot tubs, gazebos and decks. Free backyard consultation. Offers hot tub water care systems and accessories.

Chat with a ConsumerAffairs decision guide

Live agent
Hydro Spa Factory Outlet
Read Author Review

Services and repairs all spa brands. Sells Bullfrog, Sundance, Freeflow, Caldera and LA Spas hot tubs. Stocks used hot tubs.

Chat with a ConsumerAffairs decision guide

Live agent
LifeStyle Outdoor
Read Author Review

Carries more than 20 models from leading brands Fantasy Spas and Jacuzzi. Sells Endless Pool aquatic fitness systems and hot tub accessories. Has showrooms in Stevenson Ranch, Thousand Oaks, Culver City and Pasadena.

Chat with a ConsumerAffairs decision guide

Live agent
Nordic Sauna
Read Author Review

Sells unique rustic cedar hot tubs and accessories. Specializes in sauna sales and installation.

Chat with a ConsumerAffairs decision guide

Live agent
Olympic Pool & Spa
Read Author Review

Specializes in hot tub service, repairs and remodeling. Authorized product dealer and warranty repair station for several leading brands of spa replacement parts. Provides next-day service.

Chat with a ConsumerAffairs decision guide

Live agent
Pacific Spas & Sauna
Read Author Review

Sells hot tubs from Sundance, Caldera and Hot Spring. Provides custom installations and accessories. Specializes in unique design settings. Hot tub service available throughout Los Angeles, including Malibu and coastal cities.

Chat with a ConsumerAffairs decision guide

Live agent
Spa Tek
Read Author Review

Sells and installs new hot tubs. Repairs and replaces existing hot tubs throughout the South Bay. Specializes in round hot tubs from Nordic, with other shapes also available.

Chat with a ConsumerAffairs decision guide

Live agent

What to consider before you buy a hot tub in Los Angeles
Hot tubs are a popular feature in many Los Angeles homes. They provide a place to socialize with friends and family or relax and enjoy the city's Mediterranean climate. Before buying a hot tub in LA, consider available features, energy efficiency, installation, maintenance and the warranty plan.
Features: Jets and therapy features are best for those who want a hot tub to relax or relieve joint and muscle pain. Some people opt for LED lights, audio systems and remote control systems if they plan to use the hot tub to entertain guests. Saltwater systems and self-regulating systems reduce the amount of required maintenance for a hot tub.
Energy efficiency: Hot tubs with better energy efficiency cost less to operate and put less strain on the environment. Generally, higher quality hot tubs with insulated shells are more energy efficient and better at maintaining water temperature. The size of the hot tub and how often you use it are also factors.
Installation: Ask the dealer about any issues that could come up during delivery and installation. Portable, above ground units are easier to install than inground spas, which often require plumbing and electrical work.
Maintenance: Hot tub maintenance is required to make sure your tub is clean and that the water is properly pH-balanced. You should clean your filter about once a month and drain and clean the tub a few times each year.
Warranty: Hot tubs and spas usually come with a manufacturer's warranty that covers the structure, shell and other components. Compare warranties to see what each manufacturer covers and for how long.
Hot tub regulations in Los Angeles, California
Los Angeles County requires homeowners to obtain a permit for a pool or spa more than 24 inches deep — ask the company that installs your hot tub if it assists with permitting paperwork. Los Angeles County's hot tub codes require anti-entrapment grates and fencing or glazing walls around any structure that contains more than 18 inches of water.
California law requires homeowners to equip pools and spas with specific safety features, including a fence or cover, to protect against accidental drowning. According to the Los Angeles Department of Building and Safety, zoning and building codes require inground spas to have a cover with a manual or power-operated reel system.
Los Angeles hot tub FAQ
Can I heat my hot tub with solar panels?

Yes, it is possible to heat your hot tub with solar panels. Heating a hot tub with solar panels is eco-friendly, and it's usually less expensive over time. It's possible to convert an electrical hot tub to a solar-powered hot tub.

Can hot tubs help you lose weight?

Soaking in a hot tub doesn't automatically burn very many calories, but hot tubs do reduce stress and help muscle recovery. Relieving stress and muscle pain helps you live a healthier lifestyle.

How much space do swim spas need?

A swim spa is usually around 14 feet long and 6.5 feet wide, so make sure you have sufficient space for the swim spa and some area around it.

What is the average cost of a swim spa?

Swim spas cost between $8,000 and $30,000, depending on the size and selected features.
Thank you, you have successfully subscribed to our newsletter!
Los Angeles hot tub store information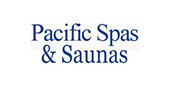 Pacific Spas & Saunas sells popular hot tub brands Sundance Spas, Caldera and Hot Spring. The company maintains a showroom in West LA where customers can view hot tubs and consult with designers. Pacific Spas & Saunas also provides hot tub accessories from Leisure Concepts, including covers, cover lifts, steps, umbrellas, safety bars and caddies. The company offers repair services throughout Greater Los Angeles and surrounding areas, including Malibu, Pasadena and the Valley. Financing is available for qualified buyers.
Location: West LA
Address: 2247 S. Sepulveda Blvd., Los Angeles, CA 90064
Phone: (310) 445-7727
Hours: M - Sat: 10am - 6pm; Sun: 12pm - 5pm; by appointment
Website: pacificspasandsauna.com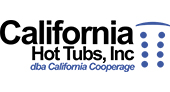 California Hot Tubs is a dealer of Robert's Hot Tubs, which are made of wood and have several options for lumber type. They also sell Bullfrog Spas and Viking Spas. Several models have customizable bench, jet and lighting arrangements. The company's sales representatives explain how to personalize your hydrotherapy experience with jets and seating. California Hot Tubs offers delivery, custom design and installation services throughout Los Angeles. Its staff walks you through the process of deciding what type of hot tub works best for your space and situation. Military rebates are available.
Location: Santa Monica
Address: 2107 Main St., Santa Monica, CA 90405
Phone: (310) 392-3063
Hours: T - Th: 10am - 6pm; F & Sat: 10am - 5pm; Sun: 12pm - 5pm
Website: cahottubs.com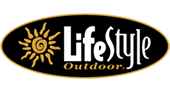 LifeStyle Outdoor carries Fantasy Spas, Jacuzzi and Hot Spring hot tubs. The company also sells swim spas and underwater treadmills. LifeStyle Outdoor stocks 95% chlorine-free hot tubs and swim spas that use UV or ozone filter technology to keep the water clean. The company's employees help select features that fit your needs and budget, including LED lighting, waterfalls and hydrotherapy jets. Technicians deliver and install your new hot tub. Accessories and maintenance service are available.
Location: Sherman Oaks
Address: 5830 Sepulveda Blvd., Sherman Oaks, CA 91411
Phone: (818) 997-3255
Hours: M - Sat: 10am - 6pm; Sun: 11am - 5pm
Website: lifestyleoutdoor.com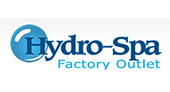 Hydro Spa Factory Outlet repairs and maintains all brands of hot tubs. The company provides weekly cleaning services and helps with spa moves. It has new and used hot tubs for sale, including Bullfrog, Sundance, Freeflow, Caldera and LA Spas models. Visit one of Hydro Spa's showrooms or go online for covers, cover lifters, chemicals and other accessories and supplies. Serves Los Angeles County, Ventura County, Antelope Valley and Santa Clarita Valley.
Locations: Woodland Hills and Santa Clarita
Address: 6559 Topanga Canyon Blvd., Woodland Hills, CA 91303
Phone: (818) 992-7727
Hours: M - F: 10am - 7pm; Sat: 10am - 6pm; Sun: 11am - 5pm
Website: hydrospaoutlet.com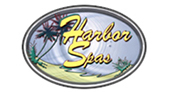 Harbor Spas provides a free backyard consultation to help clients decide which model best suits their available space. The company also offers help customizing hot tubs with a deck or gazebo. Harbor Spas stocks hot tubs with a variety of color options, jet arrays and seating arrangements. The company offers accessories such as covers, cover lifters, entertainment systems, remote controls and steps. Harbor Spas serves the South Bay and carries Hot Spring, Jacuzzi and Freeflow hot tubs.
Location: Torrance
Address: 23520 Telo Ave., Ste. 6, Torrance, CA 90505
Phone: (310) 325-0011
Hours: W - Sat: 10am - 5pm; Sun: 11am - 4pm
Website: southbayspas.com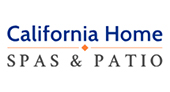 Arrange a free, private test soak for you and your family at California Home Spas & Patio's Long Beach location. Every hot tub purchase comes with free white-glove delivery and setup. Technicians also maintain and service hot tubs at your home. Choose from Hot Spring, Sundance, Freeflow models and a selection of pre-owned hot tubs. The store also sells sound systems, covers, cover lifters, umbrellas, remote monitoring systems and other accessories.
Location: Long Beach
Address: 1621 E. Spring St., Long Beach, CA 90806
Phone: (562) 283-0595
Hours: M - Sat: 10am - 6pm; Sun: 10am - 5pm
Website: calhomespas.com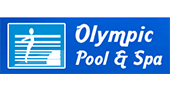 Olympic Pool & Spa is an authorized warranty station for many leading hot tub manufacturers. The company carries a wide range of hot tub parts and provides complete repair and maintenance service, including cleaning, replacing parts, addressing electrical or plumbing issues and maintaining equipment. Olympic Pool & Spa works with homeowners associations and property managers on service plans.
Location: La Brea
Address: 121 N. La Brea Ave., Los Angeles, CA 90036
Phone: (323) 933-1134
Hours: M - F: 7am - 5pm; Sat: 7am - 4pm
Website: olympicpoolspa.com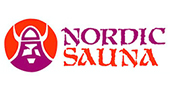 Nordic Sauna designs and installs home saunas and hot tubs. The company specializes in custom home thermal therapy experiences. The lumber used in construction is dried in the California desert with equipment imported from Finland and Sweden. The company's wood-burning cedar hot tubs are available with accessories such as matching wooden stairs and a rustic cooling bucket.
Location: Van Nuys
Address: 14831 Bessemer St., Van Nuys, CA 91411
Phone: (800) 472-8627
Hours: M - F: 8:30am - 5pm
Website: sauna.com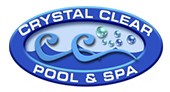 Crystal Clear Pool & Spa offers energy-efficient heaters and pumps to help you get the most out of your hot tub while reducing energy use. The company is a licensed pool and spa contractor. The company is a preferred service provider for several leading home warranty insurers and checks to see if your equipment is under warranty before charging for repairs.
Location: Beverly Hills
Address: Wilshire Blvd., Beverly Hills, CA 90211
Phone: (310) 745-4775
Hours: M - F: 8am - 5pm
Website: crystalclearpool-spa.com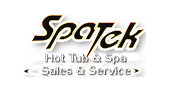 Spa Tek professionals perform hot tub repairs, remodeling, installation and inspection. Technicians can recommend repairs and energy-efficient solutions for your existing equipment or help you select a new model. Regularly scheduled service plans available. Service areas include Anaheim, Carson, Culver City, Domingues, Gardena, Harbor City, Hawthorn, Inglewood, Lakewood, Long Beach, Manhattan Beach, Riverside, Rolling Hills, San Bernardino, Santa Monica, Torrance, Venice and surrounding areas.
Location: Torrance
Address: 21401 Budlong Ave., Torrance, CA 90502
Phone: (310) 539-7727
Hours: By appointment
Website: spatek.com
If you're in the market for a hot tub in Los Angeles, you want to get the best one for the price. To help do that, consider if you plan to use the spa primarily for private relaxation, entertaining friends and family, exercise or a combination of activities. Be sure to compare features and warranties before making a final decision.
You're signed up
We'll start sending you the news you need delivered straight to you. We value your privacy. Unsubscribe easily.