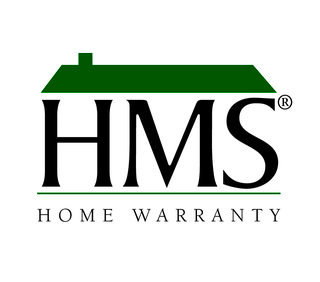 Consumer Reviews and Complaints
Lajuan – we are delighted to hear you are pleased with the service, and appreciate you sharing your experience. Thanks - Tanya
Original review: April 5, 2017
HMS Home Warranty came when I bought my house. Submitting a claim was always easy. The claims representative was very courteous, very knowledgeable and quick with getting something scheduled. I've never had to wait more than a week for anything. Also, the quality of the work that was performed was always good. I never had an issue, that's the only reason why, besides convenience, I've stayed with them for so long.
Wanda – we're glad to hear you had a very good experience. Thanks for sharing.
Original review: April 4, 2017
Submitting a claim with HMS Home Warranty was easy. The technician came out and fixed my appliance. All in all, it's been a very good experience.
Melanie – we are glad to hear your claim experiences have been excellent. We appreciate you taking the time to share. Thanks – Tanya
Original review: March 28, 2017
Our realtor told us about HMS Home Warranty. We filed two claims so far and we did everything online. It was excellent. My husband dealt with the technicians who came and he said everything went well.
We called HMS because our microwave wasn't working. They sent out a technician who got the power working. But the microwave still wouldn't heat up food. I figured out it was because the door wasn't closing, so we called again. They came out again and tried to charge us the deductible again. I disputed this but they said it's a separate issue. When I asked if the microwave doesn't work AFTER the door is changed, would they charge me a third time, they said yes - each issue is separate. Does this make sense? Isn't it the repair company's responsibility to diagnose and fix an appliance issue? We could have bought a new microwave with the money spent on these deductibles plus time off for the multiple visits by a company I would never recommend to anyone in our area. They were consistently 1-2 hours late for every appointment! The warranty is no good.
When I bought this place my real estate lady told me about HMS Home Warranty. She said that a lot of banks reference them. Everything was good with them other than my very first experience. My washing machine walked halfway across the floor and it bounced. The first technician came out and they replaced a part. The second one came out and I don't know if he replaced a part or he thought he fixed it, but the washing machine still did what it did. The third one came out and he finally told me that it was always going to do this because I'm on the second floor and it's a wooden floor, but it's a level floor and I had my washing machine in my house, for 18 years, upstairs on a wooden floor and there was no problem. They also didn't tear it all the way down.
I think it was something inside the tub that was wrong, so I had to go out and buy me a new one. I should have pushed them again and had somebody else out and talk to somebody. At one point, I left a message for somebody to call and they never did. But with my most recent experience with them, my microwave went out and it was fine. The guy was extremely nice and they called, picked it up on the same day and in a couple of weeks I had it installed.
Abby – I'm sorry to hear that the coverage was not what you expected. We'd like to discuss your coverage terms and address any concerns you may have. Please respond to this message with your contract number and we'll follow up with you directly. Thanks - Tanya
Original review: April 4, 2017
When it comes to actually getting your claim processed, you will realize that most of your claim is not covered. Even though they do not specify what's covered and not covered. Their terms and conditions of the agreement are vague. DO NOT PURCHASE THIS HOME WARRANTY! UNRELIABLE!! Basically a RIP-OFF! You end up paying the deductible all year without actually getting service.
Christine – sorry to hear the second experience was not as good as the first. We'll make sure we get that feedback to the right place. Thanks – Tanya
Original review: April 3, 2017
HMS Home Warranty was included in our purchase and I have submitted a claim a few times so far. The second one that we had was the garage door where the technician didn't really clean up very well. He left greasy fingerprints everywhere. But that aside, I like my experience with HMS.
I am so displeased with the service provided by HMS. This company is shamefully the worst customer service I have ever experienced! I would rate lower if I could. I have lost all faith in their level to provide a timely solution and standard quality service. In my experience I would deeply urge others to please avoid wasting your money and time here. HMS provides low grade vendors that collect your deductible and do little to no work. HMS should guarantee money back within the first 30 days if displeased with services. I have been waiting for 3 - 4 weeks without a working washer machine and I still don't have a definitive answer for when it will be fixed. By now the damage has already been done, and HMS has failed to provide any resolution except to keep waiting. I can assure HMS I will not be returning as a customer.
How do I know I can trust these reviews about HMS Home Warranty?
740,446 reviews on ConsumerAffairs are verified.
We require contact information to ensure our reviewers are real.
We use intelligent software that helps us maintain the integrity of reviews.
Our moderators read all reviews to verify quality and helpfulness.
For more information about reviews on ConsumerAffairs.com please visit our FAQ.
Ben - Thank you for sharing your experience with us. We apologize for the inconvenience and confusion. We would like to make sure you received the full benefit of your warranty. Please respond to this message with your contract number or property address and we'll take a second look at your claim and follow up with directly. Thanks - Tanya
Original review: March 31, 2017
I had two issues with my dryer. First the dryer had no heat and second every so often it would not turn on. They fix the first but the other issue they could not replicate. Additionally the repairman that they send was horrible. He showed up hours late both times. This left my wife stuck at home all day when she had things to do. The second time he brought the wrong replacement part. He said he would be back on the same day but he never did. He had to come back a third time.
For about a month everything worked just fine and then the second issue happened again. My wife called HMS to fix it and requested that someone else be sent. They told us that because this is part of the same issue we would have to use the same contractor. We were not happy about using the same person but because of the policy we went along with it. We warned them that the issue is inconsistent and they said that this was not an issue. The contractor came and could not replicate the issue and asked for the deductible which we told him we did not have to pay as this was part of the same claim. We have a video of the issue. When he tested he only tried clicking on buttons. He didn't actually run a diagnostic on the board. He told us that he would put in for a new motherboard as it was obvious from our description that that was the issue.
A week later HMS called to say that we had to pay as this was a new claim and that nothing will be installed because the repair man could not replicate it. We went back and forth trying to explain that this was the same issue. All of this was on the phone and every time we asked them to send us an email for our records explaining what we discussed. They never sent anything and we eventually ended up talking to the different supervisors who told us different thing, which conflicted with each other. This inconstancy with information every time we talked to them made it impossible to know how to deal with the issue. With such terrible customer service and horrible contractors I will never suggest to anyone to use HMS.
D –Our goal is to provide service in a timely manner and it's clear that in this instance we missed that. Thanks for your feedback. We will ensure we provide it to the appropriate department. Sincerely - Tanya
Original review: March 31, 2017
Submitting a claim with HMS has been very good and easy to take care of. All except for one incident that we had a couple of months ago, with a contractor that they sent out. They were three hours late when they showed up, and they took two hours to estimate the job. It was on a Saturday, so they totally blew my day up of doing any errands because they were supposed to be here right after lunch and they didn't show up until almost 4:00 in the afternoon. Then, when they left, they said they were going to put an estimate together and submit it to the company.
When I called Monday afternoon, because I haven't heard anything, they had never submitted an estimate. So, the HMS turned around and sent the job to a different company. That company showed up on the day that they were supposed to be here for the appointment set up. They took care of it and did a wonderful job. Overall, we were pleased with the service that we were getting that we renewed our contract with the company back in November when it was up for renewal instead of changing companies.
Janet - Thanks for sharing your experience. We are happy that your claims were resolved timely, and that you were pleased with the service. Sincerely – Tanya
Original review: March 30, 2017
Our hot water heater was malfunctioning. We filed a claim with HMS Home Warranty and it went well. Their customer service representatives were friendly, knowledgeable and got us set up right away. They gave us a date when they would send someone out. That gentleman called, came on time, and fixed it, so we didn't have to buy a new one.
Tatiana – we are sorry you had to put forth so much effort to resolve your claim, and appreciate you taking the time to share your experience. Thanks for taking my call today and allowing me to address your concerns. Your feedback is appreciated, and has been provided back to the appropriate departments and individuals. Sincerely - Tanya
Original review: March 29, 2017
I file a claim with this company on January 23, 2017. Since that time, I followed up with the HMS every week (1-3 times; phone or e-mails). As of today, my water heater was not replaced, as a result, the issue was not resolved. Last week I was told that the company would pay me the money and wanted "invoice to purchase" from the contractor. I have contacted their contractor 5 times but have not received it. I finally submitted the previous estimate with added info on it. However, what was really upsetting is that it seems like the HMS employees do not care about customer service they provide and expect me, as a customer, to follow up with them. I believe it should be the other way around!
Chad – Fantastic service is what we aim to provide, and we are excited to hear that you were extremely pleased. Thanks for the kind words. – Tanya
Original review: March 29, 2017
We purchased our home and we said that we wanted a home warranty with it. So, the realtor hooked the homeowner up with HMS to transfer over the house. We have them for about six months now and have submitted three claims. Their reps have been fantastic and it's one of the best experiences I've ever had. They call us back in a timely manner and the companies that they've used have been awesome, with polite and clean people. Overall, we've been extremely pleased.
I had three things broken at the same time that needed a repair. The septic had to be cleaned and then the water heater and the furnace was broken. I called them to submit the claim, though I've done it online before but I like to talk to a person. Dealing with their claims rep has been good. They're friendly and they tell me exactly who I'm getting and their contact number. Then they'll tell me their business hours. Also they're prompt about calling and letting me know if it's reassigned to another service provider.
HMS diagnose the problem which they have to put in a PO and then wait until the specific parts to come in. Then I have to get the service provider again and schedule to get the item installed. That takes three or four days off of the installation. I was a week-and-a-half without hot water because of the delays and then the furnace took a couple of weeks. The service provider got backed up with other work and we got to the end of the list again. It would be nice if they could schedule out the service provider at the same time that they ordered the items.
All three of the contractors who came out were really good. They're knowledgeable and helpful, especially the furnace person. He explained how to read the little light that has all the warnings on it and it was very educational. He also told me how old the system was and how to clean it. Also, I did an online comparison about how much does this system costs versus one of my spendings with HMS and I saved at least $3000 on the furnace and probably $1000 on the water heater. When I got the furnace, I was really surprised that it was a Trane furnace. I was not expecting like a very high-quality furnace so while I did have to wait a little while, the wait was definitely worth it.
HMS Home Warranty's claims process was very easy and simple. I have submitted a claim online several times and the service contractors did good work. It's just that our issue with our refrigerator took way longer than what I thought it would take. It was difficult to identify what was wrong with the appliance and it took more than six weeks to fix it. I had to call the claims rep because of that but it was good every time. Overall, it was professional and quick.
I renew my warranty with HMS every year and they'd sometimes send me that booklet with my numbers. I have it on a file folder if something happens. Then I would call a 1-800 number and get a customer service rep. They'd give me the claim number and look up the service entity that would be coming and contacting me. I normally would contact the service entity because I can arrange the timing with them at the same time.
The technicians that have been sent out were very polite and professional. They even ask if they should take their boots off when they come in the house. Also, they performed a very high quality of work. However, I had one incident during the Christmas season where the person was not in their right frame of mind and didn't follow through. Sears had to come in to complete the job. HMS, out of respect for what was going on, sent Sears out to do what needed to be done.
When the only refrigerator that I have was not working, they came in twice for it but they decided it was going to cost too much to repair so they gave me the value of the fridge which is close to $900 and I got to go and get another one and send a receipt. They're still waiting on me to present a receipt for our fridge since I've been traveling and have yet to buy a fridge. I've been an HMS Home Warranty client for about 18 years and I'd recommend them.
We bought a house a year ago and our realtor highly recommended that we get HMS Home Warranty. When I call the 1-800 number, I don't ever recall being on hold for very long. We're given a claim number and the local repair business. The claims process was very easy and the reps were very friendly and accommodating. And the local repair business was real good about getting back immediately and setting up a schedule to come out and fix what needs fixing.
I only have an issue with one of the techs who came out and it wasn't that they didn't fix the problem. When I inquired about how the preventative maintenance should be done, they didn't seem to be very interested in talking. Probably because they had more work to do or other calls. So I just let them go and made a little a note not to look into doing business with those folks anymore. But it's been pretty good all in all. We've been happy and very satisfied and that's why we renewed with HMS again this year.
When we had a water heater go out and a dishwasher control panel wouldn't work, they were covered. The technicians that were sent out did their job efficiently and the HMS claims reps have always been friendly and courteous. I also had a plumbing issue that when we flush the toilet, it's a big bubble. The plumber that came went out to his truck and called some guy and the guy said more often than not, it's how they plumbed the house with the vent's tack. Without fixing it, he gave us an idea what I needed if I want to do it myself because it's not something that would be covered under the warranty.
So I've had good rapport with everybody that's come in. Their quality of work was good although I wish that the guy would've fixed what's wrong with the toilet. But everybody else has been real nice and pleasant. When I asked the gentleman that did the water heater about the toilet, he said it's a clog. But when I called the plumber, it wasn't something he could have done. He said it's not a clog but something in the vent. Those were the only three issues we've had but overall, I'm very satisfied with HMS.
We were given free of cost for the first year with HMS when we bought the house. We've had good service with them so we have continued their coverage for the last 14 years now. However, there are some difficulties when submitting a claim because when you don't get a human being, you have to take down whatever number they give you and then call and tell them that this is not the person you want because your problem has been always dealt with another company. Then, get that company's number, which takes two phone calls and a lot of time. There should be something on the menu of service that when you wish to speak to a human being, you should be connected.
But so far, it's been good with the technicians. We haven't had a bad one. We had one person whose number they gave us and he couldn't come for two weeks. So, I had to call and get another number. HMS should know if the contractor can come right away if it's an emergency, within a few days rather than after a few weeks. But the boiler company has been fabulous. And we use the same company for the washer, too, which was incidental that they sent the same name to me. They turned out to be very good, too, so I highly recommend them. I would recommend HMS and I did recommend them recently to somebody. We are satisfied.
My husband's no longer with me. He passed and I wanted to make sure that I was covered when incidents happened at the house that I couldn't take care of. So, I looked into acquiring a home warranty and got this from HMS. I usually submit claims on the phone. The technicians have been very cordial, polite and efficient. The work that they've performed has been good. The last claim that I submitted was an emergency claim because my water heater had broken and it was flooding my house. I called HMS, but they couldn't get anybody to me for over four hours or even another day. So, I finally convinced them to let me call an emergency company. They did and I was reimbursed.
However, it would be better if they'd have somebody here when I need them. I remember the time before the last that I called. They sent me a technician from Magnolia, Arkansas, which is 130 miles from where I am in Pine Bluff, and that technician couldn't get here on the scheduled date. It took three days for me to finally be told that the technician couldn't make it, and I had to call back. Finally, HMS sent somebody to me from here in town. So, I didn't understand why they didn't start with the one in town first.
We've had good experience when submitting a claim to HMS Home Warranty. So far, we've used it twice. Their claims rep has been fine and their technicians were really good. We've used the same company both times with Sears contracting to them and their work was fine. The first time was when the refrigerator messed up and they replaced it. The next time was the dishwasher that had not been used for several weeks and it needed degunking. It overflowed probably from gunk and dried something but it's fine now. They were fabulous and very communicative. One day, they were running behind so they called and we rescheduled, but it's fine. It makes sense because they never know what they were going to run into. So, no complaints at all.
I've had a claim with HMS and their process is you have to get a claim number from them before you call someone. After that, they'll give you the name of the provider, then you call to schedule an appointment. Finally, they'll come out to fix the problem and there's a $75 deductible. Their reps are really nice, very helpful and the technicians, as well as the quality of their work, have been excellent.
Joe - thanks for the kind words, we appreciate you sharing your experience. – Tanya
Original review: March 18, 2017
HMS Home Warranty was incorporated into our real estate purchase. Since then, I've used them on two occasions and they were very responsive. It was very easy to submit claims. Moreover, customer service has been good and my interactions with the technicians who came out to my home to do the repair work were excellent.
HMS Home Warranty came with my house and we have them for six years now. Their service was fine so I didn't feel a need to change. Submitting a claim to them is super easy and I like how they respond in email with the person's phone number. I don't have to wait for them to contact the person for the person to call me. However, the worst element that ever has to be repaired is air-conditioning because it's the most complex thing in the house. I had an install done last year and 375 days later, it needed to be repaired again.
My issue is managing the date of expectation because if I open a claim and the vendor has to go back and get approval for anything, it is unclear to me what the approval timelines are. They'll say they have 48 hours but they don't really mean it because they only work 8-hour days. So, the 48 hours actually translates to six working days, which gets to at least eight lifetime days. The customer service agents do not know those standards at all nor do they know how to explain them. If I knew what the standard was and if I understand why it was that way, then I could manage my own expectations. Nevertheless, they're fine overall. They're comparable on price and delivery, and their electronic portal is getting better.
Ronald – we are happy to hear that you are satisfied with the service, and appreciate your kind words. Thanks for sharing. - Tanya
Original review: March 17, 2017
We call up HMS when submitting a claim and explain the situation, and they get it all done for us. All the service technicians were professional. They looked at all the stuff and everything was fixed. Their work quality is good and I'm satisfied with it. Our experience is pretty easy and straightforward.
When I bought my house in 1999 the warranty came with it for a year and we renewed it. I just call the toll-free number and report my issue with the customer service rep. And then they typically give me a number to call, whether it'd be an electrician or whomever, depending on what the problem is. They give me a claim number and then I call and make the appointment. And then the service person comes out and I give them the claim number and pay my $100 deductible. Their service technicians were fine and the quality of their work was good. It doesn't always work that smoothly, though.
There have been times when it was incredibly difficult. There was a stove that was sent out, then it was the wrong size. I had to have them come back and get it. Came out, again, it was wrong. I had to call and call and call the customer service. When I would say, "Can I talk to your manager, there's a problem." They wouldn't call me back. It was horrendous. They would tell me things and they didn't follow through. It was very difficult to communicate. I would be talking to a different person every time. I was incredibly frustrated. But I'd already paid for my annual premium. If I didn't follow through, then I wouldn't have gotten what I needed.
But, this is before they switched over to this new customer service. The last time I submitted a claim it has been easy. They outsource the customer service now and it's a hundred times better than what it used to be. The last time, the woman said, "I'm going to make the call to the service people for you." I'm like, "Really?" And so she called them direct. It was like a breath of fresh air and they're friendly and caring, all the things you want a customer service rep to be. I never felt that way before. The service was nothing like that.
Eric - thank you for sharing, we are glad to hear that you are pleased with the service. Our goal is to provide efficient service, and we are happy that this has been your experience. Sincerely – Tanya
Original review: March 16, 2017
HMS Home Warranty came with my mortgage when I purchased our home. I recently made a claim when my heating unit broke. The first thing I did was to take out part of the contract and I googled HMS, and I saw that I could submit the claim online, so I did. The rest was very easy. I was a little worried at the beginning because it was online, and it could take a while and heat is important, but it worked out good. They got me a contractor very quickly and he came and fixed my heating. The technician was good. He explained everything, answered a lot of questions, and made sure I knew what was going on. Apparently, what happened was a bird has gotten somehow in the heater. He had to take it apart and take out the bird, reassembled it and made sure it was still working. My heater works now. Overall, my experience was efficient and HMS got the work done.
Mia - We're glad to hear we've been helpful! Thanks!
Original review: March 15, 2017
I purchased a home two years ago. My Realtor said I should have a home warranty and she suggested I go with HMS. Every time I've had an experience with them, they're great. When I called to submit a claim, I got a claim number right away. The people that they contacted to work on my issue called right away and it was resolved quickly. The reps were very professional and helpful.
Bronwyn – thank you for taking the time to share your experience. We appreciate you as a customer, and want to make every claim experience excellent, and in this instance we did not meet this goal. We left you a voicemail message with our contact information. Thanks - Heather
Original review: March 14, 2017
I just bought a house and my washer/dryer broke down. I called HMS and they got me a plumber right away. He showed up the next day as scheduled, and I paid him a deductible. He then walked out the door and I never heard from him again - he never sent in the required paperwork to HMS so that they could assess and process my claim. I called the plumber and HMS again and again - more than a dozen times over two weeks - to try to get the paperwork in. They did nothing to help me. Every time I talked to HMS they just said "we can't do anything until we get the paperwork from the plumber." From time to time they also offered to "escalate" my problem to the regional coordinator, or a contractor manager, or some other person, but nothing happened. Supervisors never returned my calls.
Finally the authorizations team agreed to look up my washer/dryer model and figured out that they'd have to replace it (the plumber never did send in the paperwork). That set off a whole different set of hassles. HMS refused to offer me comparable appliances - I had compact units and they would only give me a full-size replacement that wouldn't fit in the house. Which means that I was obliged to take the credit instead of the replacement. But then when I got the written confirmation, the amount of the credit for the each of the units was $100 less than they said it would be. So I had to embark on yet another set of phone calls to HMS.
It turns out that the $100 discrepancy was "a mistake in their system." They swear they weren't just deliberately rip me off! But of course I had to wait days for a supervisor to manually make the correction. And I never actually got a phone call from the customer service supervisor that I'd been requesting over and over again. Next time one of my appliances breaks I will absolutely pay for it out pocket rather than try to deal with HMS again. I guess that makes me a success story for their customer service department!
When I bought my place in 2010, it came with the free first year of HMS Home Warranty and so far, it has been a good service. I had a few problems, but that was with the contractor that was sent out here. When I called in for a claim on the furnace, the guys they sent out didn't know what they were doing. They got the $100 deductible then they came up with some excuse, left and we never heard from them. But the other contractor, Mallorick, was really professional and fixed the furnace within the day. That's why I requested for them to come out when the other contractor came up with an excuse of a bird was stuck in the flue. Mallorick went back and got it fixed. There was just something hung up there, but he got it unstuck and didn't have to take anything apart. So HMS is really good about getting everything straightened out. They were really nice and helpful, and I like the whole warranty service. I'd recommend them.
HMS came with the house when we bought it and we've had it for 15 or 20 years. To submit a claim, I go on to the internet, tell them what the issue is and then they assign a company to come out and look at my issue. Then, I pay my deductibles to the company when they arrive. I've also tried calling them and their reps are fine and they're very friendly. Also, it's always been pleasant with the technicians they've sent out. The quality of work is good and if it wasn't, I'd call back and complain. They've always been very helpful overall.
Randall - it is a pleasure to hear that you are pleased with the service. We are delighted to hear that the claims process is easy to deal with. Thanks for sharing your experience. Sincerely – Tanya
Original review: March 13, 2017
HMS is very easy to deal with. Submitting a claim has been all good that's why I stay with them. They're always on top of it. The technicians are great and get the job done. Every time they come out, they fix the issue.
When I bought this house in December 2015, the homeowners offered the HMS Home Warranty. And right before it was up, we put the house on the market. So, with the house being a 26 year-old house, it was no-brainer to offer it to the potential new buyers. Of the two times I've used them, I've had no problems. However, this last time, I don't know where the miscommunication was, but I got a couple of phone calls after it was over, wanting to know if I was satisfied or if the work had been done. I didn't mind answering the phone call once, but I kept getting phone calls and it got a little irritating.
When I called both times, someone picked up the phone, started the claim and then gave me someone to contact, which I contacted. However, the last one was a bit tricky because I didn't know whether it was an electrical issue or a plumbing issue. So, having a 50-50 chance to call the correct tradesman, the first time I chose was wrong. I called the plumber and he came out here and I had to pay him the $100 deductible. And then an electrician came out, changed the circuit breaker and fixed the problem. They did waive me having to pay another deductible because it was all part of the same problem. But it took a bit of coaxing the supervisor to be convinced that I shouldn't have to pay two deductibles. The technicians have all been great. I haven't had any super huge issues where big things have to be replaced. So, hopefully I don't have to. But if I do, it'd be nice to get the same type of treatment and respect. But so far, it has been good.
HMS Home Warranty Company Profile