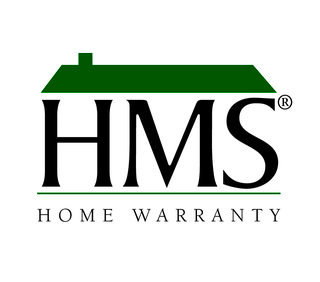 Consumer Reviews and Complaints
Stephanie – Thanks for sharing that your experience with your claims was quick and easy. We like you too! – Tanya
Original review: May 7, 2017
HMS Home Warranty was provided by our seller of the house that we bought in August. We've used it two times already and both times, I submitted the claims over the phone. The reps were very friendly and I had no problem. They got back to me immediately and all the service providers that we have gone through to get the warranty work done have been awesome. I've had nothing but good experience.
One claim was for when our garbage disposal was leaking. I called HMS and they assigned a plumber to me. They told me to call them and gave me my reference number for my claim to give to them. I then called the plumbers who were able to come out and fix my garbage disposal within a day. It was super fast and they were very professional. They had to call HMS and tell them that the disposal needed to be replaced but that didn't take more than 15 minutes. They came back, replaced it, and they were on their way. It was really easy and the quality of work was excellent. HMS is worth the money. We like them so much and we will renew.
Deshaunne – 15 years! Thank you! We appreciate your kind words and are here to help!
Original review: May 4, 2017
HMS Home Warranty was presented to me when I first bought my home and I've had it for 15 years. I submit my claims over the phone and the service person would call even before I call. And when I wind up calling, they already have all my information. With my most recent claim for the plumbing, the technician was good and took care of our issues. HMS' customer service is excellent. I've always informed my co-workers about HMS. I believe they have another warranty company and they said it sucks. I told them that they didn't try the HMS.
Mark – Your review means a lot to us. We work hard to help homeowners like you manage home repairs with confidence and support. We are happy to hear that your experiences have been consistent and delivered value. Thanks!
Original review: May 2, 2017
I have never had a home warranty before. When I bought this house, my realtor suggested that I get one and recommended HMS Home Warranty. This house also has a heat pump, which I've never had before, and I have heard bad things about it. I wanted to get a home warranty because I'm not confident in this piece of equipment. Everything has been incredible with HMS. When I had a claim for my compressor outside, the technician who came out said he tried all of his suppliers and he couldn't find the part he needed. So he called back HMS and HMS, through their network, found the part down in Miami, and they FedExed it here within a day or two. We got the unit fixed. It's incredible.
I tell people about HMS all the time. Most of the places that I deal with, the customer service is lacking. Not only does HMS has good customer service, but compared to others, it stands out the most. At work, I use my interaction with HMS on a couple of times as an example. Also, every vendor that they've sent out here has been incredible. The guys who came out to fix the door on my dishwasher explained everything that they were doing.
HMS understands their business and they do it well. They don't make any exorbitant claims. They tell it like it is. Their booklet gives just about the right amount of information and things are very clear. They're very easy to deal with and over the four years that I've used them, they're consistent. The experience has always been very similar every time.
10 days ago, my 1 year and 2 week year old fridge completely stopped cooling, both the fridge and the freezer. I contacted the manufacturer whose warranty expired after 1 year. I then turned to HMS who I've had a warranty with for 4 years. I explained the issue and they sent a technician out on Tuesday. The technician spoke very poor English and was difficult to communicate with. He was unable to fix the fridge and agreed come back the next day. He returned on Wednesday and again stated that he could not fix it and would recommend a replacement by HMS.
After he left on Wednesday night, the fridge started spewing Freon from the back of it. We immediately called HMS who arranged for a new technician to come out the following day, stating that they needed a second opinion prior to giving us a replacement. (Of note, I had now taken 2 afternoons off of work and had to plan for a 3rd. The Freon leak also caused me to have an asthma exacerbation).
On Thursday, the second technician came from a new company. He confirmed that the initial technician had damaged the fridge more than whatever the initial problem was. He stated that the initial technician had damaged the compressor (which invalidated the 5 year warranty for this part with the manufacturer) and that the fridge was now irreparable. He was unable to run diagnostics due to the (newly) damaged compressor. He also stated that the initial technician was likely not certified by the EPA or else he would have been better trained about the right ways to use Freon. He told us that the technician could be fined up to $20,000 for releasing 4 oz. of Freon into the environment and also subjecting my family to the dangerous effects of this chemical.
He admitted his disappointment in HMS for sending this technician to our home initially who instead of fixing our appliance, damaged it further. He reported these findings and recommended a replacement to HMS and followed up with us afterwards, stating that they refused to believe his report about the fridge.
We spoke with the warranty company that night and requested a replacement (now 1 week without a fridge). They stated that we needed to get a third opinion and if they agreed that the fridge needed to be replaced, we could move forward with getting it ordered. After talking to a supervisor, they reassured me of this. We agreed to have a 3rd technician come out on Saturday. The final technician confirmed that the fridge could not be fixed and that it would need to be replaced.
We now had 3 technicians who all stated that our fridge needed to be replaced, albeit the initial caused more damage. When we followed up with HMS today, they told us that initially they could see in the system that our fridge was approved for a replacement but then the replacement was voided. The representative that I spoke with initially told me that it could not be replaced because the fridge was still under warranty with the manufacturer. When I corrected him and advised him it was not, he argued this point with me.
I then recommended to be transferred to a supervisor, the supervisor stated that the fridge was NOT under warranty with the manufacturer (which we knew but begs the question of why the initial representative told me that). The supervisor then rudely told me that the HMS warranty on the fridge was invalidated due to man-made damage. When I questioned this, he replied that the first technician had caused damage to the compressor so now the entire warranty on the fridge was voided.
To reiterate, this was the initial technician that HMS sent to my home. They told me that I could have reviewed the technician before he came and that I could follow up with that technician for damaging the compressor - mind you, that was still not the initial issue with the fridge as it was not functioning prior to the first technician coming. Also, I thought I was paying $50 a month to have HMS do the research on technicians for me and assumed that whomever they would send would be capable.
My husband has called and is waiting for another supervisor to call back to resolve our issue. This has been our first non-servicing claim placed with HMS and we are extremely disappointed. Unless our fridge issue gets resolved, we will be canceling our warranty and will never recommend this company to anyone else.
I have never dealt with a company that had such appalling customer service. We filed a claim on June 6th to have our HVAC system fixed. Today is June 15th, we had a technician come out June 10th, and the evening of June 10th I called and let HMS Home Warranty know that our system was still not working. We have called and emailed everyday, asking for a supervisor to call us. We have never received a call, they just tell us that the request is in. Do not deal with this company.
My realtor purchased a one year warranty from HMS Home Warranty for me when I got my house. I've had seven calls over the past five years. For the most part, submitting a claim has been great and the claims process was simple. I do it online and if there's a problem, either the online form didn't take enough information or there was a piece of information to be clarified, I follow up with a phone call. They take care of it from there so I don't have to call back. They're good about getting it done quickly. I live in a rural area so sometimes it's hard to get a company that's within the service area because I'm between service areas. But overall, it has been good. Any time I have a problem, it gets fixed and all the technicians have been great. I didn't have to have somebody come back to redo work.
I'm satisfied with them. I have the first year paid for and I'm about to start my sixth year with them. They've been good and they've replaced some big ticket items. It has been somewhat difficult for redoing the air conditioner because they're trying to make sure they cut their cost. But, for what was broken, they paid for what they promised to pay for. They have good warranty service for what they cover.
They do not record detail, follow through on promises within the time frame they establish or take responsibility for their failures. Failure 1: Since the beginning of this service request, I have given my phone number twice as requested by the HMS representative. They have obviously not recorded the information because I am getting calls on my wife's work number. Failure 2: The HMS representative said they couldn't find a service provider immediately and told me my claim would be turned over to a different department and I would receive a call within 24-48 hours. I did not receive a call within 48 hours. This is 2 full days without AC in June in southeast Texas. Not good.
Failure 3 (with a surprising success mixed in): I called again after the 48 hours had lapsed. The HMS representative apologized, put me on hold, and almost immediately found a service provider! SUCCESS! I don't understand why a department that specializes in located service providers couldn't do in 48 hours the same thing this person did in a couple minutes. Seems they put that task in the same neglected pile as they did my phone number change. Failure 4: After the HMS representative found a service provider, she stated the company could not respond until Monday morning (another 3 days) and asked if that was acceptable to me. I told her that was fine. She put me on hold again. When she returned, she told me the company would be here Monday morning.
When I called Monday afternoon to tell HMS the service provider did not show, they told me the appointment was not verified. I was told the company would be here Monday morning. There was not the slightest suggestion that I needed to do anything at that point. Regardless, the HMS representative asked me if Tuesday morning was ok. I said yes and was placed on hold. When the representative returned, she told me the provider would be here Tuesday morning (6 days without AC). Because of the repeated failures, I asked for compensation and was denied. I asked for a supervisor. I was placed on hold for a moment and then was told a supervisor was not available at the time, but one would call me within 24 to 48 hours.
Failure 5: The service provider did show on Tuesday as promised. However, the promise for a call from a supervisor within 48 hours was broken. The call was later in the afternoon and, you guessed it, to the wrong number. Catastrophic failure: When I discussed the issues with the supervisor, this is what I received: Not updating phone number: She didn't address. I guess it wasn't important. 1st call promised within 48 hours: She said those calls are typically made within 48-72 hours. She didn't know why I was told 24-48 hours. When I asked why the 2nd HMS representative was able to respond immediately, she told me times fluctuate. Supervisor didn't see any failure from HMS in not returning the call. I suppose the failure was mine because I didn't know the representative should've said 48-72 hours instead of 24-48 hours?
Monday appointment no-show: Supervisor told me call was reviewed and the HMS representative never said "I made the appointment". I asked the supervisor if it was reasonable for me to assume the appointment was made based on the statements and actions during the call. She could not respond because she didn't review the call. However, she told me the HMS representatives do not schedule appointments. That is hard to believe since the representative did schedule the appointment for Tuesday (she took the same steps as the representative took on Friday - asked me if a time was ok, put me on hold, came back and told me when the service provider would be here). But again, I assume that was my failure for not knowing that, regardless of appearance, HMS representatives do not schedule appointments.
Not receiving the call from a supervisor within the promised time frame: Supervisor did not address this issue. Every company has bad days. It's how they respond to them that defines their values. The smallest compensation would have satisfied me. Instead, I received a lecture on how things work at HMS. If a company does not take responsibility for their bad days, they are doomed to repeat them.
The first time I contacted HMS, my sump pump went out. The company HMS subcontracted to was very responsive and came to my home the very same day to assess the problem. When they told me the pump was burned out, they said they could replace it the next workday (Monday). I was very happy with this, as a sump pump is not a necessity except in a storm with torrential rain.
This is my second time calling HMS and I am not nearly as impressed. The problem is my refrigerator, which obviously is much more urgent than a sump pump. This time they are telling me that I will need to wait a week and a half just for the service company to assess the problem. This is inadequate service for a refrigerator that is not working. I have hundreds of dollars worth of food that could spoil. HMS needs to provide better service than this. I should be allowed to call another contractor who can come assess the problem sooner without risking voiding the home warranty contract, or HMS should provide a faster response time. I hope this situation improves.
How do I know I can trust these reviews about HMS Home Warranty?
791,307 reviews on ConsumerAffairs are verified.
We require contact information to ensure our reviewers are real.
We use intelligent software that helps us maintain the integrity of reviews.
Our moderators read all reviews to verify quality and helpfulness.
For more information about reviews on ConsumerAffairs.com please visit our FAQ.
I called the claims in and submitting was excellent. HMS works great compared to other home warranty companies that I've heard of was giving other people problems. They are quick and responsive. They answer 24/7 and they let you know what's going on. They tell you your deductibles. I called a couple of months ago about renewing our home warranty this coming August. They filled me in with more information that I should upgrade the home warranty from the cost of what it is now to a little bit more. So, if anything happens to our furniture and AC, we're not paying it out of our pockets with the deductible.
The techs that came out worked great with everything. However, there was a plumbing issue and I haven't called the company about it because I didn't know how that worked. One of the internal valves for the water inside the house for the hose bend at least by the valve. I found that out after the gentleman turned it on. About 24 hours later, I went down to check on it and it slowly dripped on me. It was frozen at that time. He unfroze it and I don't think he stuck around for it but it's the only problem I had. The reps were excellent and great to work with.
Our washing broke on the 15th and I placed a claim immediately. The service provider they recommended missed their appointment a few days later without notice. They arrived on the 19th finally. Everything seemed fine and I was told it would only be a few days before part was ordered. The case stayed in "research" until the 22nd or so and the part was ordered on the 23rd, shipped on the 26th. I was told it would be delivered on the 30th. It wasn't. I asked for the tracking, they wouldn't (or couldn't) provide it. I got the order number from Sears and got the tracking for myself.
The part was delivered the 31st. Except only 1 of 2 parts was delivered (or possibly an incorrect part was ordered?). By noon on the 31st we had this all worked out, and someone was working on getting the part overnighted so the service provider could come on the 1st. However, at 8:30pm on the 31st, I got off the phone with them only with the conclusion that they are still waiting for the part to be delivered and there's no way the part can be overnighted tonight at this point (Of course! I said that around 4:30pm).
All that said, the bottom line is that customer service representatives and case management representatives have been incredibly unhelpful (save for 1 or 2, out of about 15). Every time I called I spoke to someone new. Then one time a supervisor called me back. Was 3 days after my request for a supervisor was made (I was told 24-48 hours). I spent 12 hours (on and off, of course) on the phone with them on the 31st, to have absolutely no conclusion to the claim (except for a refund of our deductible for it). There is no way to talk to someone immediately, only through requests and callbacks.
I've been with HMS Home Warranty for a while now. In the beginning, I went online and looked at different people then I called and asked them about their home warranty. I decided to go with HMS in particular because I've been with them before and I thought it would be a good idea to have that warranty in place to help with the property I run.
I haven't had too many issues this particular year with appliances but there used to be a long wait to get in contact with people for the claims. It was pretty frustrating. I'm on the line, holding and then they try to call you back. I would be at work and it would be a little tough to go through this process. It has been quite a challenge with that in the past but it hasn't been too bad lately. They've gotten better with their process.
I've also had some issues with technicians in the past and when I call about those issues, the reps always tell me they are sorry for the experience. Once the situation is somewhat handled, they say they will look into the next time should something happen but if nothing takes place during the time, I'm not sure how they handle that. Sometimes it's pretty frustrating to me to have me go through that process. It's one of those things that make me feel like looking around for other places but it hasn't always been easy.
My wife signed us to HMS Home Warranty before we bought our first house because it was an older house and when we did the inspection, there's a bunch of stuff close to their expiration date. Claims submission was easy and straightforward. They always get back within 24 hours upon claim submission and settles it quickly. Their technicians did good, come out mostly on time or within the window and gets the work done. Overall experience was convenient, fast and prompt.
Paul – We apologize for the delays and inconvenience you've experienced. We appreciate your feedback and have provided it back to the organization. Thank you for allowing us the opportunity to resolve this matter. Sincerely - Chase
Original review: May 30, 2017
I have had a home warranty through HMS since January 2012. My experience with HMS and its chosen providers has been hit or miss. Sometimes I call and get an extremely helpful customer service rep who explains things perfectly, other times I'm met with a lackluster unprofessional attitude. Claim resolution can often be difficult. While some providers have done great workmanship, others have left things worse than they found it. I had one provider pull a permit from the city that was required for the work to be done, didn't inform me, and never scheduled for the inspection. I was then left holding the bag when it came to the inspection and subsequent issues.
My most recent issue has to deal with a dishwasher. My dishwasher is from MARCH of 2004, so currently just over 13 years, past the expected work life of a dishwasher. Earlier this year, starting in mid January, I had a major issue with the dishwasher that caused it to break down, and slowly leak water. This eventually resulted in the replacement of my floor and the toe kick/quarter rounds in my kitchen due to water damage, something that I resolved out of pocket with my home owner's insurance. It took several weeks for the parts to come in, because of the age of the appliance in question. I wound up buying a countertop dishwasher off Craigslist. The provider installed the parts (the parts costing around 250$), and a week later it broke again.
I requested a new provider come out, and he assessed that the first provider had installed it incorrectly, and it was broken again. He also identified two other issues. The parts alone were over $500 for this second repair. Then, last week, my dishwasher failed again. This time, an electrical problem caused the heating coil inside the dishwasher to be always on, at maximum heat. I luckily discovered this, and turned off the circuit breaker to that part of the kitchen. If the circuit breaker was on at ALL, the coils immediately heated to maximum. If I hadn't realized this, it would have potentially melted or started a fire.
When a new provider came to look at the issue, he also wrote down that it was a fire hazard. He intends to replace the control panel for the electricity, but can't be sure that's the actual issue due to the coil heat making it impossible to diagnose correctly. He noted all this down for the warranty. So now I'm waiting for the parts to come in for a 13 year old dishwasher, which will again take a few weeks. This first attempt at a repair is estimated at $205.
I have now, in addition to my annual fee, paid out multiple deductibles over the last 4 months. In the 138 days since January 12th, my first complaint, I have been without a working dishwasher for 87 days. At NO POINT during this, was I offered a repair credit or replacement. When I asked for a credit instead, I was told it wasn't an option. HMS has spent nearly $1000 in PARTS, not to mention labor costs, since January on a 13 year old dishwasher, that they refuse to replace or offer me a basic credit for towards replacement. I would have accepted the parts-cost each time, but kept being told 'That might be an option for a future repair if it doesn't work out'.
I can't in good conscience, recommend HMS. They don't see to monitor the quality of work their providers do, and they only care about how much money each individual repair costs. They're not looking at the big picture. I have been a holder since January of 2012, and it's starting to make less and less financial sense for me to continue using HMS Warranty. If I can expect to spend half my time without a functioning dishwasher, this will be my last year as a policy holder.
We've had a great experience with HMS Home Warranty. We bought an older house, so we thought of getting a home warranty. My mother-in-law, who was also a real estate agent, recommended HMS over other companies. Submitting a claim with HMS has been amazing. I like the new system where I can submit a claim online and then I have the name of someone in our area that I can contact myself to schedule an appointment. I've rarely had to speak to somebody because the website has been so great. But HMS' reps were wonderful.
I've also had great interactions with the technicians that they sent out. They've been local which I really appreciate. We've always had really wonderful technicians who had just been so kind and also great with our dog. The quality of their work was excellent too. We've been really happy with HMS and everything's been fixed within the day.
Tiffany – Thank you for taking our call, and allowing us to address your concerns. We are sorry that the warranty was not what you expected. After reviewing your claim we are confident that you received the full benefit of your coverage. Sincerely – Tanya
Original review: May 29, 2017
This company doesn't cover a lot. I would say about 50% of the things that should be covered aren't! Then, the companies they refer you to take a long time to get back to you. I have a problem with my air conditioning or heat every season. The techs only make temporary fixes and I'm still responsible for paying the deductible. They cover an attic exhaust fan but not the bathroom exhaust fan. What the heck is an attic exhaust fan?!
My experience with HMS Home Warranty has been simple and painless. Submitting claims was awesome and their reps have all been very accommodating. Even if they couldn't help me, they would direct me to where I could get the help. Even their technicians were fantastic, as well. I had a plumber and an appliance technician but the issue ended up being an electrical although it was an appliance, and they've done the work excellently.
Our realtor told us about HMS Home Warranty and they've always been on our home. We needed home warranty because something's always going wrong. Since my husband's old school, he submits a claim over the phone. Submitting a claim went very easily and we've always been satisfied with it. I have been present in the past when contractors come out to service us, except the latest one. They've always done the work appropriately and to our satisfaction or we wouldn't keep coming back. We've been pleased with what has occurred with them so far as long as the price doesn't keep going up, up, up.
When we bought this house, it had a policy on it and we just renewed it. I've always had good experiences with HMS Home Warranty's reps. The technicians were all good except the plumber that came out and broke the tiles in our bathroom. But it was an accident and he did pay to get them fixed and has been back since. Everybody did their work. The deductible could be a little less though. But other than that, we're very satisfied with HMS Home Warranty. I would recommend this company.
Estes –We aim to provide simple and excellent service, and are delighted that this has been your experience. Thanks for sharing!
Original review: May 26, 2017
HMS Home Warranty has been easy to work with and their claim process was pretty simple. We called the 800 number once about 11:00 at night and they gave us the name of the person that would do the work. Then we called the technician and told them the problem on the water heater. First, they had to look at it so we emailed the photo of the leak and they said that it's really true and they'd be over as soon as they could. They got it approved with the warranty company and had somebody come over to replace the heater. I've dealt with other home warranty companies and these people seemed very willing to do what they're supposed to do and that is pay for our repairs. They saved us a lot of money already and it's been good so far. We've used it twice and we'll probably continue with them.
I bought HMS Home Warranty when I bought my house for it to be protected. My experience when submitting a claim was very good. Their claims process was easy and their claims rep was very professional and everything was done in a timely fashion. Their technician was professional, friendly and thorough, too. Their work was very good and it was done very speedily. Overall, I'm satisfied.
Wallace – Thanks for your loyalty! We appreciate you and the kind words you have shared. Sincerely – Tanya
Original review: May 25, 2017
I've been with HMS for so long and their customer service and promptness are the reasons I renew every year. I submit claims both online and on the phone and the process is very easy. Their reps and technicians have been great and I'm satisfied with the call in and repair work. So far, HMS has done a good job of screening their technicians and they're men of experts that they contract with.
We've submitted two claims to HMS in the last seven months and it's been pretty easy. The claim reps were great, too. One claim was for our microwave and everything was good with that. However, we had some issues with the local company that came out when we had problems with our hot water tank. The technician somewhat kept giving me the runaround. They canceled my appointment three times and the windows of time they gave me were not very accurate as well. They told me between 8:00 and noon but they showed up at 6:30 at night. One time, they also blew me off 15 minutes before the appointment. We weren't really happy about that. But the quality of work was fine. And on the whole, everything has been great with our experience with HMS. Everyone's been very nice and they've also helped us and gotten the proper people out to us.
We purchased a home last year and HMS Home Warranty was one of the options that was given to us. We only used HMS once which was when our heater stopped giving heat. It wasn't a big issue. There were some contacts that needed to be cleaned. The HMS rep that I talked with on the phone and the company that we had were pretty good. The guy came through and he was very well-mannered. He happened to be the same person that serviced my parents' house so he knew of my parents. He found the issue, cleaned the contacts and I paid the deductible.
Our contract year with HMS ends next month and we are at a point where they want us to renew. We considered it 'til we found out that the price went up substantially, like 80% from the original of what we paid for it last year. From $500, it went up to $800 for the renewal and I'm not a fan of paying that price. I wanted to talk to somebody about it. If it's gonna be $800 something this year, what is it gonna be next year? I can't pay $800 this year, I can't pay even more next year. I question if this is what I can expect. Other than that, I recommend HMS.
The previous owners of our house already have HMS Home Warranty when we purchased the house. We've been with them for about a year and a half. I submitted a claim online over the phone and the representative I spoke with was good. I had a great interaction with the technician who did a great job and explained everything. It was something easy so there's no big deal. The service was good and I didn't have any issues with it.
I purchased this house two years ago and it came with a GE microwave oven combo. The microwave went bad and the model number was essentially rubbed off. No one could figure out the actual model number. The warranty company ended up sending out three different companies and they all were nearly useless. Anyway, according to all the experts the microwave had to be replaced. However, since it was a microwave oven combo the entire unit would have to be replaced.
HMS offered me a "counter top" microwave or $300 credit. Yes a "counter top" microwave. I would then have a microwave oven combo and only the oven would work and a new microwave on the counter. So if I take their $300 and for an additional $2000 I can then replace the microwave - this is a warranty company. This is the second, what I would call ($2000+), major claim and it's the second time HMS refused to correct the situation. I'll leave another review for the other that cost me $2000 - why am I paying for a Home Warranty?
HMS Home Warranty was offered in the initial purchase of our home. I am not a handyman in any way, shape or form so it's been very helpful for me. It saved us from having to look around for plumbers etc. They have great service so we've renewed every year for five years now. Filing a claim was very easy. I usually go online and within a couple of hours I get an email on who's going to handle the claim and they've been quick in getting the tech out. Their technicians have been very knowledgeable. They specify what's covered and what's not covered and they leave it to us to make a decision and we go from there. They fix the problem but if there are additional cosmetic issues that need to be dealt with, then that's left on us to cover. Overall, they've been a good company to work with. And their technicians and quality of work have always been very good. We're happy customers.
Khristine - Thank you for taking our call and allowing us to address your concerns. As mentioned in our conversation your deductible was reimbursed for the inconvenience. We appreciate your patience. Sincerely - Chase
Original review: May 21, 2017
I have been a customer w/ HMS for 2 years and have receive satisfactory service until recently. Situation: When you press the garage door button the door lifts no more than 2-3 inches and automatically closes on its own. Both my husband and I have tried setting the garage door to manual and lift the door, but the door would not move AT ALL (not even an inch)! We tried several more times and still the same result. Unfortunately, my primary vehicle is stuck in the garage and I have 3 small children under the age of 8 that all need to attend school on Monday!
First, when I called to file a claim on a Saturday, the represent sounded tired and lazy. When I informed her the company she was referring the services to was over 1 hr. away from my home and closed on the weekends--she grumbled. I politely asked her to check for a closer garage door repair service. She checked again and found a company that was about 45 mins. away, but was still closed! At a lost, I collected the 2nd company's information and left the company a message indicating the situation was urgent.
Today is Sunday. I contacted HMS Warranty again to voice my concern and dissatisfaction with less than mediocre service I received on Saturday. The rep Jennifer was more hopefully and contacted several closer vendors on the list until she was able to get in touch with a live vendor called Enterprise Home Improvements. She informed me that the vendor would contact me within the hour to schedule a time for service. She also informed me that she left a message with the previous vendor, Excel Doors LLC to contact me ASAP. When I disconnected the line w/ Jennifer I thought all was resolved. Unfortunately, Jennifer failed to inform me that the service request was not considered "urgent/emergency".
So to my dismay when Excel Doors, LLC. informed me that the service would not be entirely covered by HMS because it was not categorized or considered "urgent" or an "emergency". I was completely in shock and confused! I was informed that I would owe Excel Doors my deductible of $100 along with $125/hour in overtime fees for the service.
A bit confused, I called HMS again to clarify how the claim was submitted to the garage door repair companies... I was informed that my situation was not considered an emergency because I should be able to "manually" lift the garage door. Confused, I restated to the rep that my husband and I have already tried that option but the door would not move/lift. I re-explained that MY VEHICLE was stuck in the garage and I had no other way of transporting my children to school or to our medical appointments. I informed her that the situation has caused duress upon our family and I am very dissatisfied with the service and how my situation was being treated.
I was informed again by the rep that she "understood my situation" but my situation was not "urgent" and that per the company policy I should be able to lift the door manually? I asked to speak with a manager and was informed that she would submit an email to a manager but I would more than likely not be contacted until Monday. Rep apologized and we disconnected the conversation.
I received a call from Enterprise Home Improvements and was told by the vendor he could come today. At this point was very upset. I asked the man how much would it cost me today for his service, and he stated "the service fee". When I questioned him about overtime fees, he said he would not charge overtime fees. I asked for an estimate on repairs based on my explanation of the situation, and I was told between $250-300 if it was not covered by HMS. I informed him I would contact the insurance company to verify if it would be covered.
When I called HMS I was informed that I would owe the service fee charge and any overtime fees the vendor might charged. In addition, the vendor would need to submit the service report and receive approval from HMS to verify if the repairs would be covered under my policy. In other words, I would have to wait until Monday when the company opens! I had the option to go through with the repairs today if the vendor could make it but it does not guarantee that the repairs would be covered by the policy.
At this point, I am EXTREMELY angry and upset that HMS would handle the situation as they did. I understand all companies have policies to abide by; however, when the situation is already causing hardship for a family and forcing the customer to have to pay additional service fees because the incident occurred after service hours of Monday-Friday, is NOT acceptable! In other words, I should do my best not to file a claim after business hours Friday to Sunday.
As a result of this situation, I will be reevaluating my future contract with HMS and will definitely mention to others my unfortunate experience with HMS. It does not make sense to continue to have to pay a monthly fee for service plus deductible and be turned away or forced to pay additional fees because the situation isn't considered "urgent" to HMS?!
Alonso – Thank you for choosing us, we are happy that we have met your expectations, and have provided you with prompt and helpful service. Sincerely -Heather
Original review: May 21, 2017
My realtor suggested HMS Home Warranty and I looked them up and found that they were reputable. When I submitted a claim online, it was pretty prompt. I had a claim number right away. Then a rep called me. He was helpful and gave me the information of who to contact for a service. I scheduled an appointment with the service person and they came out two days later. They were very professional and took care of the problem quickly. I have no complaints with them. HMS Home Warranty just provided me with outstanding service.
When I bought the new house, I went with HMS on my realtor's recommendation. The claim process has been very good. I've talked to people that have worked there but most of the time I do it online. It is a very easy process and the interactions with them were great. We had a situation where my air-conditioning kept breaking and I had made several claims. They came out many times. Finally, they said they couldn't fix it. So HMS got in touch with me about how they were going to decide whether I should get a whole new unit. They actually did it in a very quick manner and were very pleasant about it. The bad news is, the new unit that I have now is broken and I'm waiting for another person to come out next week. But that's not HMS, it's on the people who fixed the unit.
The service contractor's quality of work is a hit or miss. Some of them have been very knowledgeable. They come out and fix it right away. With this air-conditioning system, I've had three different contractors come out here and they all seemed to have the same result, which is that the unit's not working. When they escalated my air-conditioning last time, it went very fast. The person they sent at that time was very helpful. He even talked to me and the contractor on the phone at the same time to troubleshoot issues. So he went above and beyond. This was 6:30 at night so he did everything he could do.
With this air-conditioning fiasco, my husband and I had to take off four days off of work because one of us would have to sit here all day and wait for them. It would have been nicer if they'd tell us that they' be here between 8 and 11 instead of 8 and 5. So we could at least go in for half days but they would not give us any idea when they were going to be here. And so we just would sit here and wait for four or five hours. The last one, Patterson Mechanical was really bad. They would tell me they'd be here at 8:00 and they'd show up at 1:00. Others would say they'll be here at 2:00 and they're here at 2:30. That, I can handle.
HMS has done everything they're supposed to do. They put trough the claim and the people contact me quickly. It's just a matter of getting the appointment. It's nice to have someone to call if something breaks. Like I had my dishwasher break not too long ago and the guy that came was great. He came within the hour he said he was going to come. He was here for half an hour and he fixed it. Everything was great. Unfortunately, they probably should get better contractors. Some of the contractors really know their stuff. They come in, fix it and get out. But a lot of them just don't have the knowledge on how to fix everything. They know how to fix certain things but half the time, they don't know what they're doing and will be here up to five times. HMS is not perfect but I would still recommend them. I have told people about my situation and I've told them HMS has been good.
Aileen – We'd definitely like to discuss your concerns. Should you like further assistance please respond to our private message with the information requested. Sincerely - Amanda
Original review: May 19, 2017
A few years ago I would have rated HMS as "decent". However, over the last year or two my experiences with them have been frustrating and service has been very slow. Customer service doesn't seem to care if their service providers don't call you back or finish the work they are hired to do. In January, I had a rather urgent plumbing issue. HMS gave me the name of a plumbing company which I called for a few days and then gave up. The company never answered and never returned my call. So I called HMS back and told them. I think good customer service would have been to say "We are so sorry, we will find you someone RIGHT NOW and make an appointment for you." But of course this is not what they did.
They gave me the name of another plumbing company who, thank goodness at least answers their phones, and I did eventually get a plumber out to my house. This plumber indicated that he couldn't tell where the leak was coming from but it was serious (water had seeped onto the carpeting and out into the main room) and got on the phone with HMS for permission to take out part of the wall and ceiling. Then he put me on the phone with them. A very grouchy man from HMS Approval Department -- whose name I have forgotten unfortunately -- actually YELLED at me that the plumber could take apart whatever he needed in my basement, but that HMS was denying any claim to repair the drywall afterward! It clearly says in my contract that I have up to $1,000 in drywall repair after plumbing work.
This denial was unethical and dishonest of HMS, plus it's obviously ridiculous for Customer Service to yell at a customer. My next nightmare has been just this month, May, when my washing machine broke down (and is still broken two weeks after notifying HMS). Again, the first company HMS gave me the name of, Alpha something, never called me back. So I had to call HMS again and ask for someone else. Again, no apologies, no offers of help with the service since there had already been a delay. Williams Appliances did come out eventually, diagnosed the washing machine problem, said that he would have to contact HMS but that he was sure they would approve the parts or get me a new washing machine.
SEVERAL DAYS LATER, after not hearing from anyone, I called HMS back and they said (again in their indifferent way), oh, they had never received a Service Report. Etc etc. It's been more than two weeks now and after talking to "Monica" and "Chase" and at least 2 other people at HMS, apparently a service report has been obtained and they will "let me know" when the parts are in. Again, at every point I have had to be the one to initiate contact and ask for updates. And my washing machine STILL doesn't work. I told HMS that I was going to be looking for another warranty company, but they didn't seem to care.
Every year, submitting claims with HMS has been very easy and it gets better. Now, it's done online. Most of the technicians are good, except some of them, they don't honor their appointments. Other than that, their work was completed right and the quality is good.
The previous owners of our house purchased for us a warranty from HMS, which we got when we bought the house. Submitting a claim with HMS was easy, fairly smooth and streamlined. We had a problem with the garbage disposal on our drain and that was taken care of swiftly with no issues. However, on the second thing we did, Sears performed the repair for us out of the warranty and we paid them the deductible that day. The check cleared the bank, but now, Sears comes back saying that we still owe that deductible, even though I sent them a copy of that canceled check. And the bad thing is, we have to send a letter to prove that we paid it and that pissed me off a little because my check was already canceled. Other than that, everything was easy and taken care of.
HMS Home Warranty came with the purchase of my home. Their claims process was easy and their representatives were very helpful in putting together the claim. Their technicians were very good and they did troubleshooting to figure out what was wrong, explained what's happening and fixed the problem. So far, I'm very satisfied with them.
HMS Home Warranty Company Profile
Company Name:

HMS Home Warranty

Address:

1625 NW 136th Ave

City:

Sunrise

State/Province:

FL

Postal Code:

33323

Country:

United States

Phone:

(888) 490-2015

Website:

http://www.hmsnational.com/