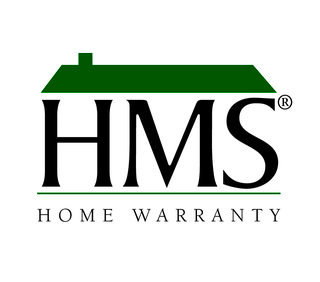 Consumer Reviews and Complaints
We were talking to people about whether it was worthwhile to have something cover certain things being that our house was not new. Our realtor suggested HMS Home Warranty. You just call them up to submit a claim, explain what's going on, they give the claim number and you call and/or they help you contact the actual company that can do the work. And then, they come out and take care of it. Most of the contractors have been extremely professional and they have done what they needed to get the job the done. Everything has worked to what we had expected so it feels like we're getting our value's worth of security and at the same time, we're able to get things done.
When I submit a claim, I call HMS and tell them what the problem is and then they call me and let me know who is going to come out once they find somebody. If there's a part that they have to order, they let me know about it and when they'll be back. Then another company calls me and lets me know when the part's back and when the technician would come. They also let me know the prices, half now and the other half when they come back out or when they finish with doing the work.
So far their work has been beautiful. They do their job, I pay them and they give me a receipt, and that's what I like about HMS. They came for my furnace last year around the time it got cold, and the guy fixed it. I also had a little stoppage in the pipe and they fixed it too. They've been pretty quick with what they do. The only thing I don't like is the $100 deductible, which I wish was a little cheaper but it is what it is. They fix the stuff, so I can't ask for anything else more than that.
We've had a couple of different claims and they all went very well. The reps were very helpful and friendly. The contractors did a good job for every claim we had. Overall, I recommend HMS Home Warranty.
Our real estate agent's customers have been using HMS Home Warranty and they don't have any negative feedback about the company. I had my furnace and air-conditioning replaced in the same week thru them and submitting a claim has been really easy so far. I called and did the automated system then somebody gave me a call back to let me know that the claim has been approved. Right then and there when I called, they gave me the name of the provider that's gonna come out and service my problem. For the two incidents, the contractors have been knowledgeable and reputable. Everything's been really good and so far, everybody has been really helpful.
We've submitted three claims with HMS Home Warranty in the last two and a half year and so far, everything has been good. The service itself is very timely and there's no downtime. When my hot water heater went out, HMS directed me to a company right way. There was a little bit of a downtime but the contractor was the one slowing that down. Once they came out and made the inspection, they didn't turn it in that day or the following business day. Other than that, I'd recommend HMS to a friend.
How do I know I can trust these reviews about HMS Home Warranty?
716,078 reviews on ConsumerAffairs are verified.
We require contact information to ensure our reviewers are real.
We use intelligent software that helps us maintain the integrity of reviews.
Our moderators read all reviews to verify quality and helpfulness.
For more information about reviews on ConsumerAffairs.com please visit our FAQ.
HMS Home Warranty was recommended by the realtor when I was putting the house I was selling on the market. I submitted a claim for the HVAC system and called it in, and they took care of the majority of everything. They connected me with the local provider who got in touch with me immediately. They came out, inspected it, rode it out and sent it in to HMS. Then I got a follow-up telling me what was going to happen and what kind of timeframe there was. I was there on that day and it couldn't have been any easier.
The timeframe was within a couple of days. They even had to procure some of the items and they still had it turned around in no time. It wasn't inconvenient at all and I was surprised at how well it went. Also, the quality of their work was great and they did a fantastic job. It wasn't like they were skimping or trying to cut corners. I had already gone out of pocket and got some other quotes because I thought I was going to end up having to buy this, and my realtor was the one that said I paid for the upgrade so I should talk to HMS Warranty. I got a hold of them and they said they covered it.
I bought a house and the seller got HMS Home Warranty for me. It's been very easy submitting claims which I do online. So far, everybody's been very nice and professional.
I purchased my house from my realtor 20 years ago and HMS Home Warranty was suggested to me so I got them. My interaction with the rep was wonderful when I sent in a claim. I've never had any problem. The service was good and there were good results.
I work in a real estate office and we sell HMS Home Warranty all the time. I'm on my third year having them and I've been pleased so far. I usually submit claims over the phone because I ask them to select a particular contractor. The experience has been fine and we haven't had a problem. A couple of the claims has had a particularly long wait period, like 15 or 20 minutes, but they're fine once they got through. I also have a rep that I can call because they're someone I work with in the business.
The claims representatives have been helpful and they usually can get me whoever I ask for to come out if I make a special request. Because working as I do, I know who I want to service my unit and all the things I prefer and it works fine. I had a broken water pipe in my kitchen and HMS sent someone out on the same day that I called. The technician from MRC Plumbing & Heating was great. He showed up on time and took care of the problem. The quality of the work performed was first-rate. I definitely recommend HMS all the time.
I referred to the documentation I have at house closing and used the phone number to call and submit the claim with HMS Home Warranty. It was a plumbing issue and the rep I talked to was fantastic. She did a really nice job in both taking and doing follow up steps because I ended up involving two contractors. The first contractor was able to accomplish one of the tasks but was not qualified to accomplish the second which is why the second contractor was needed to accomplish the second task.
HMS service has been great. Their people are fantastic. Submitting a claim is very quick and easy. The rep knew her job proficiently and when I called them then, they came the next day. I was extremely pleased. It was the air conditioner and the tech did the job quickly. It was out of freon so he filled it up. He also checked the vents for the temperature before he left to make sure it was cooling off. I noticed the difference almost immediately and it's been working ever since.
We got HMS Home Warranty with the house that we purchased. Submitting a claim was fine and the technicians who came out were respectful and explained what they were doing. Their quality of work was good and adequate.
We call up HMS when submitting a claim and explain the situation, and they get it all done for us. All the service technicians were professional. They looked at all the stuff and everything was fixed. Their work quality is good and I'm satisfied with it. Our experience is pretty easy and straightforward.
I just bought a house and my washer/dryer broke down. I called HMS and they got me a plumber right away. He showed up the next day as scheduled, and I paid him a deductible. He then walked out the door and I never heard from him again - he never sent in the required paperwork to HMS so that they could assess and process my claim. I called the plumber and HMS again and again - more than a dozen times over two weeks - to try to get the paperwork in. They did nothing to help me. Every time I talked to HMS they just said "we can't do anything until we get the paperwork from the plumber." From time to time they also offered to "escalate" my problem to the regional coordinator, or a contractor manager, or some other person, but nothing happened. Supervisors never returned my calls.
Finally the authorizations team agreed to look up my washer/dryer model and figured out that they'd have to replace it (the plumber never did send in the paperwork). That set off a whole different set of hassles. HMS refused to offer me comparable appliances - I had compact units and they would only give me a full-size replacement that wouldn't fit in the house. Which means that I was obliged to take the credit instead of the replacement. But then when I got the written confirmation, the amount of the credit for the each of the units was $100 less than they said it would be. So I had to embark on yet another set of phone calls to HMS.
It turns out that the $100 discrepancy was "a mistake in their system." They swear they weren't just deliberately rip me off! But of course I had to wait days for a supervisor to manually make the correction. And I never actually got a phone call from the customer service supervisor that I'd been requesting over and over again. Next time one of my appliances breaks I will absolutely pay for it out pocket rather than try to deal with HMS again. I guess that makes me a success story for their customer service department!
HMS Home Warranty's customer service representatives and technicians were good. I've had positive experience with HMS and I'd recommend them.
For about two years now, we've been using HMS Home Warranty. The last time we tried to do a claim, it was for our commode. The contracted company here in Nashville came out but the tech didn't even try to see what the problem was. He didn't have any customer service at all and he assumed that somebody was playing on the commode and broke it. We're the only two in the house. I'm 60 and my husband is 57. Who would be playing on the commode at that age to break it?
Water keep coming through my other bathroom and that's when we found out that the flush was broken underneath the commode. I had to go and get things done myself. I had another plumber come out and look. In the end, we had two plumbers out. One didn't do anything and I had to pay 200 and some dollars for the other one. I sent HMS an invoice of what the cost was and they said they were going to reimburse me. But I haven't gotten it yet.
The contractors were very nice but were not very fast getting here. We had a hard time communicating right at first, but once the ball got rolling everything went really good. All in all, the people at HMS were super friendly and nice. I would recommend them.
Submitting claims is pretty easy and very efficient. Usually, I call in and explain that I have a problem. Then, they let me know whether it's covered or not. They recommend a service provider out in my area, I give them a call, they provide me a claim number, then the folks come out and do the repair. I get to book every year and I know what's covered and what's not, so usually there are no surprises. For example, I just had a water heater replaced and the installation that was done when it was initially put in many years ago doesn't meet today's code so they had to do some modifications and I know that they don't pay for that. It's an excellent service so I've been very satisfied.
HMS should notify the customers right away about the things that are not under warranty. They send the person to do the fixing and then say it wasn't under warranty to have the customer pay for the trip. Also, their claims reps are pretty friendly and they help but some of them are the pretty lazy type. But other than those, it's good. I don't see anything that I'm really disappointed with.
We have had our home warranty with HMS for 10 years. Up until this last year we had not had any concerns however we have not had to file many claims. This past year we have had to file 2. One for our dryer and this last one for our hot water heater. The service company used for the dryer was horrible. The service provider for the water heater is great however the warranty company has been horrible. It has been almost 2 weeks and we have no resolution and no hot water.
We have twin babies in our home and advised them of this when the water heater went out. We were told this was not an emergency but the turnaround time would be 3 days. Again we are at 10 days and they still haven't completed their process nor sent the required paperwork to order the water heater. I have spent over 8 hours on the phone with them as well as supervisors and the one hand doesn't know what the other is doing. The last supervisor Ty was rude and placed me on hold for about 10 minutes. The plumber is as aggravated as I am with the warranty as he has also been on the phone trying to get resolution and continues to get the runaround. We will not be renewing our warranty nor would I recommend them to anyone. The headache nor poor customer service is worth it.
It was easy to submit a claim with HMS Home Warranty over the phone and go forward. However, I spoke with different people and I felt not everybody was 100% on the same page of what was happening.
Our microwave stopped running and the first service person that was supposed to come out never showed and never answered the phone. So I called HMS Home Warranty and then I had them send out someone that was more reliable and they were able to fix my problem.
My HMS Warranty was provided when I purchased a new home in October of last year. I've submitted a claim over the phone for plumbing because I was not getting any hot water from my master bedroom shower. The customer service representative that I dealt with was great and the technician that came out to my house was good. The work was a simple fix and the quality was fine.
We've been using HMS Home Warranty since the August of 2014. We've had a couple of claims since and they've all been good. I've submitted through both online and over the phone and their reps were always very nice and helpful. The technicians have all been good, too, and they're always on time. It's really very easy and sometimes they schedule the appointment for me.
I consistently re-up with HMS Home Warranty every year and I have two properties on it. It seems we get great service and it's been a good deal financially. Neither of the houses is brand new and so they do have the occasional requirement. It's nice having a single point of contact and I don't have to have primes and subs. I go to HMS and they fix whatever it is. There's a central number I call in and they contact me back with a referral to a local company who specializes in whatever the malfunction is and then I contact the company and give them the claim number I got from HMS. The contractor company comes out and makes the repair or gives an estimate, clears it with HMS if I say it's okay, and once they reconcile all that, they go ahead and conduct the work. If there are incidental or extraneous costs that aren't covered then I gotta pick up the difference, but it's usually de minimis.
I've never had a bad technician who comes out and they're always good. The last one I had was so outstanding. There's never a go-back with the work they perform and never had to do re-repair. I get that a lot when I had to deal with these things on my own as the techs don't show up or don't complete the repair or the estimate isn't what I get. But I get none of that with HMS. I highly recommend HMS and they take all the pain out of trying to manage the maintenance and repair of all the systems on my own.
I've submitted claims to HMS over the phone for my washing machine and refrigerator. The customer service rep that I dealt with was good and so were the technicians that came out to my house. They did good quality work too and I have no complaints at all.
I've had HMS since I purchased my condo and when I submit a claim, I can usually access someone right away. Their customer service reps are good and helpful. Also, the companies they've sent out to my house has been good and the work they did has been great.
HMS Home Warranty was a company that was recommended back in 2000, when I bought my home. My claim submissions were always very easy because I didn't have a lot of stuff to deal with. First of all, I'd always look in my booklet to see if the issue is covered. Then I would call and state whatever problem I had, and they would tell me if I could have it fixed. There was only one thing they told me wasn't covered, and it was a pipe that burst in the basement and froze, but they still sent a guy out. Anything else I've ever called them about, they've sent somebody and had the problem repaired or fixed. All their work is contracted.
I had a problem with my washer once. I called them and the tech from the first company they sent out told me it was mold. I'm not a washing machine tech, but where do I get mold from in a washing machine? I called them back and told them to send somebody else out. They did, and this other tech found out the problem. He said it was some oil in my bearing that was getting on my clothes, so HMS paid for a new washer. They gave me the total amount that I could purchase the washer for and I did.
Except for that one instance, all the contractors they've ever sent out to do any work were very nice and did their job. Most of what they've done was replacement, like my furnace, air conditioning system, and garbage disposal. I had a leak in my closet once, because I have copper piping and something had pinched the pipe, so there was a little leak. The tech repaired that part and I had to repair the wall after he opened it up, but the hole wasn't big. So far, I've had good service from them. If I have not, I wouldn't stay with them. I have also recommended them to other people.
We purchased a house about 2 months ago, and everything looked fine. Then one day I found the sump pump kept running even the water was low in the well. I just unplugged the sump pump and let the backup pump take over. It was great to know that my HMS plan covers sump pump. So I filed a claim to HMS. HMS sent a service man to my house and replaced the old sump pump with a new one. When he did so, I was not home and my wife did. Once I came back from work, and checked the new pump, I found the power of backup pump was not working, and the power light was not even on.
I called HMS and let them know the situation, and I was told that they were going to send the same service man to come to check. Unfortunately, that night we had a thunderstorm, and in the morning, my basement was flooding. The service man came here and told me that the reason was the new pump was not working because of the floating switch was not good, and that the new pump was ordered by HMS. Meanwhile, the backup pump was not working, too.
Now HMS does not want to cover the power of backup pump, and does not want to cover the damage caused by the flooding in the basement, too. They kept saying that the insurance does not cover those. I just want to tell HMS that you should fix the problem you caused. You provided a crap pump, and sent a crap serviceman to fail my working backup pump, and now you told me that you had nothing to do with all the those?
We've submitted two claims with HMS. The first one was fine but the second one was a little more chaotic and it's not resolved yet. The plumbers are telling us that there's some fee that's not being covered. But when I called HMS, they're telling me that they've covered everything that was submitted. I don't really know where the problem's lying. If there's something uncovered, it needs to be discussed between the two of them before it comes to me. And when I called in to talk to the warranty people, they told me to call the plumbers. That should all be happening before the work is done, not like they should be coming to me telling me I owe $90 now, and they're already gone.
But I'm not completely unsatisfied with HMS. Their customer service team has been fine and everyone's been friendly. The technicians have all been very helpful and polite, courteous, and professional. And so far, the quality of their work has been good. It's the back part of it that needs to be handled better.
HMS Home Warranty Company Profile