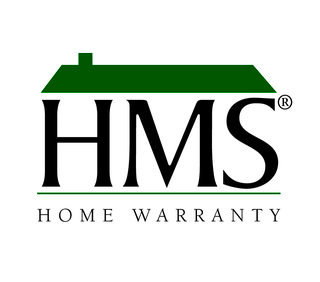 Consumer Reviews and Complaints
I purchased my house from my realtor 20 years ago and HMS Home Warranty was suggested to me so I got them. My interaction with the rep was wonderful when I sent in a claim. I've never had any problem. The service was good and there were good results.
I work in a real estate office and we sell HMS Home Warranty all the time. I'm on my third year having them and I've been pleased so far. I usually submit claims over the phone because I ask them to select a particular contractor. The experience has been fine and we haven't had a problem. A couple of the claims has had a particularly long wait period, like 15 or 20 minutes, but they're fine once they got through. I also have a rep that I can call because they're someone I work with in the business.
The claims representatives have been helpful and they usually can get me whoever I ask for to come out if I make a special request. Because working as I do, I know who I want to service my unit and all the things I prefer and it works fine. I had a broken water pipe in my kitchen and HMS sent someone out on the same day that I called. The technician from MRC Plumbing & Heating was great. He showed up on time and took care of the problem. The quality of the work performed was first-rate. I definitely recommend HMS all the time.
I referred to the documentation I have at house closing and used the phone number to call and submit the claim with HMS Home Warranty. It was a plumbing issue and the rep I talked to was fantastic. She did a really nice job in both taking and doing follow up steps because I ended up involving two contractors. The first contractor was able to accomplish one of the tasks but was not qualified to accomplish the second which is why the second contractor was needed to accomplish the second task.
There were a couple of older pieces of equipment in our 20-year-old house so I looked into getting a home warranty. My realtor recommended HMS Home Warranty. I submitted a few claims and they've all been super easy and were taken care of very quickly. All the technicians have been great, really quick to respond, very friendly and knowledgeable. So far, I've been very happy with their work. I didn't have to call anybody back to have anything redone.
HMS service has been great. Their people are fantastic. Submitting a claim is very quick and easy. The rep knew her job proficiently and when I called them then, they came the next day. I was extremely pleased. It was the air conditioner and the tech did the job quickly. It was out of freon so he filled it up. He also checked the vents for the temperature before he left to make sure it was cooling off. I noticed the difference almost immediately and it's been working ever since.
How do I know I can trust these reviews about HMS Home Warranty?
638,664 reviews on ConsumerAffairs are verified.
We require contact information to ensure our reviewers are real.
We use intelligent software that helps us maintain the integrity of reviews.
Our moderators read all reviews to verify quality and helpfulness.
For more information about reviews on ConsumerAffairs.com please visit our FAQ.
We got HMS Home Warranty with the house that we purchased. Submitting a claim was fine and the technicians who came out were respectful and explained what they were doing. Their quality of work was good and adequate.
My house was starting to get to the age where things might start breaking down and a friend recommended HMS Home Warranty. My experience submitting a claim was very good. It was a very easy process. The rep seemed friendly and helpful.Their technician was quick and he did a good job. Everything went very well.
My realtor introduced me to HMS Home Warranty. They said it's better if I were to have our home covered in case something goes wrong. When I submitted a claim with them over the phone, everything went smoothly and they responded very fast. The claims representatives were friendly and very helpful. The technicians came out on the morning of the second day after I called for service, because it was a holiday when I called. They were very good, on time, quick, very straight to the point, and know what they're doing. After the repair, the appliance works and is back to normal, and that's good.
If my friends would buy a home, I'd suggest to them to have their home covered. My experience with HMS Home Warranty was good. Overall, I'm satisfied and happy with them. You'll never know whether or not anything would happen, but buying a warranty gives peace of mind. From my experience, it's good and worth the cost.
Terrible service is an understatement. We returned from vacation on Thursday night to a furnace that was not working. Called HMS and was assigned a vendor that could not come out until the following week. Obviously this would not work since it is December in Chicago, no heat is a huge problem. I called them back and they reassigned to a vendor who could come out the next day. The vendor came and said we needed a part and that he could replace it the next day.
The next day we get notification that HMS has made the decision that the vendor cannot make the purchase and they need to order it - no timeline given. I have called multiple times and each time HMS tells me they don't know the timeline. The customer service agents can only tell you what is on their screen - for any additional information you have to speak to a supervisor... which I am repeatedly told is not available (I am sure dealing with all of the other complaints from other dissatisfied customers).
My family of 5 is now on day 3 of no heat, and no specific plan for replacement. We are out the deductible which we paid to the vendor they sent but did not complete the repair because they would not authorize him to and another $300 in electric blankets and space heaters to try to get through. Still no call back from a supervisor and still no timeline for replacement. Shortly we will need to call our own vendor, but have been told if we do so they will not reimburse us for the deductible we have already paid for this. The most frustrating part is that the vendor was able to get the part and complete the repair, but HMS blocked it to save a few dollars by purchasing themselves, leaving our family without heat for an unknown amount of time. No one seems to be able to tell us when/if the part is coming. I am astounded at the horrible service and would NOT recommend HMS to ANYONE looking to purchase a home warranty.
We've submitted several claims to HMS and they follow up within the hour. On our last claim, the provider canceled the first appointment and rescheduled. But for the second appointment, they didn't show up in the timeframe and phone calls went unreturned and unanswered. I looked them up on Yelp and they had a horrible rating and everybody had the same complaint. I called back to customer service to get a different provider. The HMS rep responded within the same day and found another company and rescheduled. It was a week later, but that wasn't anybody's fault. The new provider weren't on time and we had to call. They said they weren't aware of the appointment timeframe but they were very friendly and got the work done in a timely manner. All in all, the quality of work was good and our experience has been excellent.
I file my claims online and that works well. However when I first signed on, HMS said if I pay $100 extra, my deductible would be $50. I tried to renew that but they said they don't do that anymore. Also, they provide decent service sometimes, however I feel like the contractor just puts a band-aid on the issue. Sometimes I have things fixed in the house but then two weeks later, they're broken again then I have call to reopen the claim with HMS.
Trying to get the call through takes 45 minutes, so it's a bit of a hassle, whereas with my previous home warranty company, I could go online and reopen the case. HMS also have to transfer me and the call ends up being disconnected every time. So it will be a little more convenient if I could just go online and reopen the case when the contractor doesn't do it right the first time. But their claims reps have been pretty decent. Although sometimes, I think they tell me things to make me happy, what they think I want to hear, but then, it's not valid at all.
For example, I had a problem with a contractor with my previous home warranty. Before I signed up to HMS, I told them the story and asked them to block that contractor from being on my list as I don't want them to ever come up. The HMS rep agreed, but when I had a plumbing issue, HMS called that contractor first! I called HMS and waited in line only to be told that I had to have a bad experience with the contractor while I'm with HMS so they can block that contractor. HMS also told us that I can block the contractor through a prompt or output that's on my file. But in the end, that contractor still did the work on the water heater for me. They did an OK job this time but then there were all those hidden fees. I never had any hidden fees with any claim before. The contractor even told me point-blank that they didn't stand behind their work so I wondered why the warranty company works with them.
I was really nervous using that contractor. When their technicians came, I check them in and get them all situated. I talked to HMS and the contractor company as to whether I could leave them and come back. It was no problem to them if I do that, but I do not trust these people in my home. The technicians left the hot water heater here. First, they said that they'd dispose of it but when they got here, they said it would cost another $60. I told them that I'll get the heater up myself since they don't care to carry it up the stairs for me. My whole basement was flooded when they left because they burst one of my pipes in an accident. The technician tried to clean it up, but then in the end he didn't. Everything was wet and I had to clean up all the water.
The realtor gave me a year warranty with HMS when I bought the condominium. I'm still within a year because I just moved in in August. My experience with HMS was fine the first time I had a problem with my sink. I called the number they gave me and somebody came right out and repaired it. However, when I had a problem with my hot water tank, they gave me a person to call and I kept calling him, leaving messages, and he didn't return my call. He never did until after the fact I got somebody else on my own to fix it for me. The technician contacted me about five days later and he explained to me that he was very busy. I thought HMS would call me back and ask me about it just like the first time, but they didn't. This last experience really ticked me off especially without having hot water for days.
I purchased an investment property recently which came with an HMS Home Warranty. After closing I experienced some issues with the AC system so I called HMS. They provided me with a local contractor who failed to return my call for an appointment. As the property was due to be rented the following week I called HMS on a Sunday and explained the situation. They agreed that I could use my own contractor but would need to call for approval prior to the work being done. This we did on Monday morning and they approved an inspection of the system for $350 advising that we would need to call again for approval of any further worked. It turned out that I needed a new coil and other parts that came to $1750! We then discussed for over an hour that HMS could provide parts cheaper than my man so in the end I said forget it, I need the work done so I let my man do the work.
I had an exchange of emails and calls for several months resulting in them denying the claim but approving the inspection. Now they are denying the inspection cost despite approving the work. Why is it that insurance companies' first reaction is to deny hoping we will just walk away? Where is the integrity and business work ethics gone. Would not trust HMS!
Below is a letter I have written to HMS surrounding an issue with our kitchen faucet not receiving hot water – w/o response to date: Last week I submitted a claim for our kitchen faucet not producing hot water. The following day the company HMS contracted came out and spent two minutes to turn on the faucet and determine that the issue was that the cartridge was defective and that Kohler replacement cartridges were not worth the time and effort and was going to suggest to HMS that the faucet be replaced. He informed me that we would have up to $100 for the replacement of the faucet and if we preferred we could purchase another of like quality and be reimbursed the $100. So that afternoon I went out and purchased a faucet for $169.00 and was expecting them to come by today and have it replaced as they had indicated when they left last week.
When I called today I was informed that the HMS claims department had concluded that the issue was mineral build up in the cartridge and thus not under warranty and it was now our issue to resolve. Well today I called a local handyman to replace the faucet and upon completion he went to turn it on and it would not produce hot water. Upon further inspection he went into the garage and checked the hot water heater. There was a separate timer/line to the kitchen. Thus the moral of my story is that instead of paying $100.00 for the company HMS contracted to come by and fix our issue (actually spend more than 2 minutes to turn on the faucet and diagnose that it was a cartridge issue) if they would have checked the water heater the issue would have been resolved.
We now are out $169.00 for the new faucet that was installed (replaced a perfectly good faucet – due to contractors evaluation) and $130.00 for the handyman to install the new faucet for a grand total of $299.00. When the HMS contracted contractor came out they did not collect the $100.00 for the warranty service claim and I would expect never to have them attempt to collect for the visit – along with HMS reimbursing us for the $100.00 the maximum allowed for the replacement!
I don't know if HMS lacks communication or what. I talked to a lot of their people because they called about like re-signing up. I told them that based on the information that I got and a bill of $660 and a bit above $700, I just wasn't interested. I thought the price increase was astronomical. It was almost $200 more than the first quote that I got. After that, it increased to $100 more. It's also change it at will now. It makes me think that I'm paying over and above for the service.
The deductible had also gone up and twice I wound up paying more for the deductible ($75 at the time) than it would have cost me if I paid out-of-pocket. On the first one, it was on my heating and air unit. I wound up replacing the unit because I had a cracked coil and they missed it. I wasn't dealing with HMS per se since they contract different companies to take care of different appliances, services, utilities, etc. However the only way that HMS is going to know about my issues with the contractor is if they follow-up with phone calls or until it's time for me to renew. When I didn't send them money and didn't get another year's contract, they then got on the phone, and I explained my concerns to them. Hence, I don't think HMS or the people that they're using are very good.
Each time I've called HMS, they had given me immediate numbers to call to set up appointments and it made searching for people easier. I could just call them and they had a list of people who they could pass along so I renewed the service. The people who have come out to assist have been pretty good. This last time, their claims rep has been very helpful. But the provider given to me was too far so they told me to give a call back and see if there might be a possible way to get someone closer me. She said she can quickly find someone for me and send the new order out. It wasn't the same rep that I spoke to initially, but both of them were very helpful and accommodating.
When I called last week, I was able to get someone out Friday, so it was very quick and the tech came a little early. He was very accommodating and nice. He checked the kitchen, the bathroom, he went downstairs and checked my ceiling. I thought I had some water dripping from there and he went through all of it and explained everything to what he thought was going on. After he fixed it, he showed me. So far, each person that I've had come out, they weren't trying to take me for a ride which was helpful and they took me seriously. They didn't treat me like I'm just a woman of the house. Overall, it's been a very positive experience and I have recommended HMS.
I'm a realtor and we offer HMS Home Warranty in our office. Since it's the one we recommend, it's the one I went with. My home's up for sale and I have HMS for it, too. It was fairly easy to submit claims. I was on the phone at first and then found out that I could do it online. So I submitted my claim online, then they gave me a number to call. Their reps explained what was gonna happen, which is all I needed. I then called the number HMS gave me and the technician came out the next day. The claim was for my home air conditioner and the friendly tech had the unit up and running again in 20 minutes. I thought it was gonna be an expensive repair but it was a small one. HMS is easy to use and I'm glad I had it. I didn't sell my home this summer, but I'll put it back up again in the market in the spring, and I'll get the HMS warranty for it again.
HMS home warranty was very helpful. I'm a widow and living in a new town that I never lived before, so having HMS Home Warranty has been the best blessing for someone like me, to know you have that assurance that somebody will be there for you. Submitting a claim with them was a pleasant experience. I'm not technical at all so I do it over the phone and their reps have been very friendly. I never got the same person, but all of them are very professional and very courteous. One time the person they gave me didn't help, so they reassigned me to somebody else who got with me right away.
I've had a couple of claims and the technicians would contact me within at least a 24-hour period. When I had a plumbing problem, the technicians who came out were very courteous. They laid cloths down to where they had to go and when they were done, everything was cleaned up. Even my furniture was put back and there was nothing for me to do.
We were selling my mother's house so we purchased a home warranty from HMS. I initiated a claim for a water heater. The process was relatively easy and their claims rep was friendly and able to answer my questions. We heard from the technician after about a day or two which was fairly quick. The technicians were very good, but I never got a final billing from the company itself. I'd requested three times already. Other than that, the quality of work was very good. I didn't have to worry about anything and they took care of everything.
I am a Realtor and around here, there are only two companies. HMS Home Warranty is the one that I've always liked using. I started with it and was always happy with it. A month ago, I have submitted a claim on the phone for a water heater. Everybody's very nice to work with so I appreciated that. The technician showed up on time the next day and the quality of the work was very good.
Do NOT use this company - I believe they are a SCAM. Listen to them. Read the fine print and try not to laugh or pull your hair out. This is the first time in my life I have thought so poorly of a product and company that I have actually taken the time to write a negative review. First off, the warranty was part of a closing package that was provided by the brokers involved when we purchased the home. We were not provided a copy of any contract. Just a link to their website. First occasion I had to call was when the motor to our dryer went, and when I say went, I mean was smoking like a fire was about to start. Went to the website to try and find a # to call - GOOD LUCK. Managed to find the # eventually and called just to stay on hold for more than 30 mins and listen to the recording telling me to file a claim electronically over and over again.
I persevered and got to a human operator who was unintelligible and equally unfriendly. They took the info, gave me a claim # and then proceeded to tell me that a service tech would be out to look at the dryer...8 DAYS LATER! Really? I should have known then and there it was a complete fraud of an outfit. I told them "Never mind" and went and bought a new dryer. Next up - we have a built in Fridge and a Freezer/wine shelf next to it. The freezer/wine shelf stop working. Call HMS - 40 minute wait, this time I give up and file an electronic claim. Get an e-mail confirmation with claim # and the number of a local appliance company to call for service. Call the appliance co. and go to a voicemail for "Louie" who proceeds to state (this was a Monday) "I am fully booked this week and fully booked next week also.
So I call HMS again and wait another 45 mins for a human. He apologizes and says that another tech can come out sooner. I tell the operator that our appliance is not a very popular Brand in the USA and not every service company will work on this brand. Operator says "No worries. I have confirmation that they do." 3 days later I take 4 hours off of unpaid work time for the service call. Sears Technician comes to the house and within 5 seconds of looking at the unit tells me that they do not service the brand. Call HMS again - and they say "We don't have anyone in our network to service that brand." So now they tell me. Anyway - they say that if I can find someone who can work on the brand I can have them come out and look at it and whoever that is can call their authorization line to get clearance on the work.
So now I go on the web myself, find someone who can service the brand, schedule another service appointment (yup - more unpaid time off) and forgo a working appliance for another week. Tech shows up, diagnoses the issue (not terribly expensive - maybe $150 over the deductible) calls HMS to process the work order and is told that the item is not covered because only the primary refrigerator is covered and because the freezer/wine shelf is next to but not attached to the "Primary refrigerator" they will not pay for the repair. I asked to speak to a manager and was told that I would receive a call within 24hrs. Still holding my breath. You don't need this company and should stay as far away as possible - I truly believe they are just a giant scam. Terrible customer service and the MOST FRUSTRATING SERVICE I HAVE EVER HAD THE MISFORTUNE OF EXPERIENCING!
I purchased my home about two months ago, and HMS Home Warranty was something that was sent along with it. Other than being unaware about the deductible of $100, everything was great. I did my claim over the phone, and it was like calling a third party. I had to call to explain my problem. They weren't quite as knowledgeable as the technician was, but they referred me to a plumber, and then called and did the fine detail. The plumber showed up on time and took care of the works. I had a couple of other questions about the house that he answered, and he was really friendly and knowledgeable. I had a clog in the pipe in my basement where my washer was hooked up to. It was a few feet of pipe that went from the washer to the drain. The tech came and solved the problem. He cleaned the pipe, and it functioned for a couple of months, but now, it's clogged again. He said he would come back within 30 days, and it's been past that.
I recently submitted a claim for a interior water line shut off valve that is not shutting off the water and after explaining my issue the Customer Service representative, "Viviana", she was quick to tell me what was not covered by the warranty. Then when I asked her if, given my explanation of the issue, it seemed probable that my issue would be covered she refused to provide any affirmative response. In fact, she said it would be up to the plumber to make that call. When I setup the appointment with the plumbing service, they said it was up to HMS to determine what is covered or not covered and they couldn't understand "Viviana's" response. Overall, I have had two bad claim processes out of three so far with HMS. They really don't seem to be worth the money for the annual contract.
Online claims submission was easy. It was no problem. I got the confirmation number for the garbage disposal claim and gave that to the contractors that came. They verified with HMS about the garbage disposal and got it done within an hour. They also put covers on their boots and cleaned up after themselves. The new garbage disposal is working. I didn't get electrocuted switching it on.
When I bought the house 20 years ago, the Realtor told me about HMS Home Warranty. My experience with them has been great as always. Submitting a claim, I just get from them my claim number and tell them what appliance is wrong then they send a person out and set up an appointment. My latest claim was for the water heater in my attic and the young man who came was excellent. I'm very satisfied with HMS Home Warranty. They are excellent and have very good customer service.
When I bought my house, the seller got HMS Home Warranty to go with it for the first year and I continued the warranty after that year. I figured it was a good idea because the house is older and I didn't know the exact age of things like the air conditioner. It made sense to have them covered. I have found submitting a claim to HMS to be easy. But the first one was not satisfactory because the dishwasher wouldn't work. The guy came out and he said that it wouldn't work because it wasn't installed properly and that they only do repairs and not installations. I spent $100 to be told they couldn't do anything and that wasn't right.
The other claims have been more than two times. We had air conditioning problems and there was possibly a Freon leak. But so far, nobody has done anything to test that. Even though we ended up having air conditioning from the beginning of the summer, it was quite a bit of the summer when we didn't have air conditioning because we were waiting for the repair guy to get here to do it. We lived through it. The first guys, I don't know what the deal was with that company. The strange thing was that when I called after the first company had been out three times about it, I got on the phone and I told the guy that I needed to have the number recalled again because we're having the same, exact problem again. The guy on the phone was great and said, he'll get us another company, which was what I was thinking I wanted anyway but I didn't know I could ask for.
At first, I thought the first guys knew what they were doing. But when we kept having problems, I checked with a family friend who said they weren't. The other company that we had out here, seemed to know what they were doing. They're working their way through it and they seemed to be really great too. But in a couple of weeks, we were back to where we were before. The reason that it was like that was because the day that they put the Freon in after they replaced the A-frame, it was raining. It's hard to fill Freon when it's raining.
They figured that I started having problems again. And after that, we did fine again for a couple of weeks. But I think we're starting to have problems again. That was September 1st when they were out here that day and it wasn't a lot of heat left. When spring rolls around again and if I have problems, I'm going to try to get somebody out right away because I have six months from the time that they were here to call on the same company again.
Their techs have all seemed to be very nice and seemed to know what they were doing, other than the first company. The customer service has usually been great and definitely has a 24/7 contact. The only thing is that doesn't mean you're going to get repaired within 24 hours 'cause if it's backlogged, it may be two to three days before somebody could even come out. It's that difference between 24/7 service and 24/7 repairs. Otherwise, HMS Home Warranty has been worthwhile but not without problems all throughout.
Acquiring a home warranty has its benefits and the realtor told me HMS Home Warranty was really good. My experience submitting a claim with them was flawless. I did it online. They called and confirmed that everything was going okay and seemed friendly and courteous. The technician they sent out was great too. He said the time that he would come and arrived on time. He also explained what the problem was with the refrigerator and he had the part. He always tried to fix it. He was courteous and respectful as well. The quality of the work done was great. Overall, HMS provides quality warranty and service.
HMS Home Warranty claim process was fast. I called, they asked a few questions about the issue, and they sent me to an authorized agent that would be taking care of fixing my dryer. It was an issue with the release valves because it's a gas dryer so they had to be replaced. And then, a thermostat but it went up again and they said that it was two thermostats. They only replaced one the first time so they replaced the other one too. I didn't have to pay an extra fee, because I already had that issue before. It's been working good since then. Their work was good. I just got a little frustrated because they should have replaced both from the beginning. It was a little inconvenient but it wasn't HMS issue, it was the company that they sent out that didn't completely fix it the first time. Nonetheless, they were professional, courteous and were on time. It was a good experience.
Typical scenario. Company does not return phone calls nor do they appear to have any interest in taking care of the customer (me). Would not recommend using them as a service. They use sub-par contractors and then don't stand behind what is or is not done. Their tone is that you, the customer that pays their bills, are wrong and expect way too much! I have a list of calls and left messages and OH MY the hold times, but no return calls. Even had one young lady admit that they do put you on hold with the hopes you'll hang up, WOW!
My real estate agent suggested this company when I was selling my house. They said HMS was a good company and had good results, and I took their word for it. When I did my claim submission online, everything was really quick, and I knew what the answer was. I was emailed the same day with what to expect next. So, claim submission was wonderful.
I had a refrigerator that had a board that went out. The service company had a serviceman in my area within two days, so it was great. I wasn't living there so the refrigerator wasn't a big problem. And then, I had a roof issue, and they had somebody come out within that week. So, both responses were very timely and the service company has very professional people.
The only issue I had was that there was a problem with the water heater, it needed to be replaced. The first company that HMS sent out said everything was fine. The water heater works great, but I knew that it was leaking because the inspector for the house said that it was leaking internally. So, I called HMS right away. They sent out another company within a day, and that person took care of it. HMS is professional and timely, and I am very satisfied.
HMS Home Warranty Company Profile