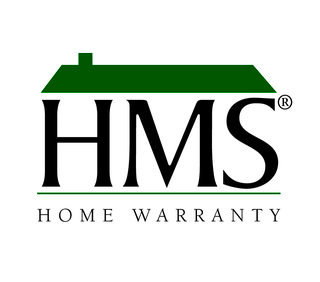 Consumer Reviews and Complaints
I purchased my house from my realtor 20 years ago and HMS Home Warranty was suggested to me so I got them. My interaction with the rep was wonderful when I sent in a claim. I've never had any problem. The service was good and there were good results.
I work in a real estate office and we sell HMS Home Warranty all the time. I'm on my third year having them and I've been pleased so far. I usually submit claims over the phone because I ask them to select a particular contractor. The experience has been fine and we haven't had a problem. A couple of the claims has had a particularly long wait period, like 15 or 20 minutes, but they're fine once they got through. I also have a rep that I can call because they're someone I work with in the business.
The claims representatives have been helpful and they usually can get me whoever I ask for to come out if I make a special request. Because working as I do, I know who I want to service my unit and all the things I prefer and it works fine. I had a broken water pipe in my kitchen and HMS sent someone out on the same day that I called. The technician from MRC Plumbing & Heating was great. He showed up on time and took care of the problem. The quality of the work performed was first-rate. I definitely recommend HMS all the time.
I referred to the documentation I have at house closing and used the phone number to call and submit the claim with HMS Home Warranty. It was a plumbing issue and the rep I talked to was fantastic. She did a really nice job in both taking and doing follow up steps because I ended up involving two contractors. The first contractor was able to accomplish one of the tasks but was not qualified to accomplish the second which is why the second contractor was needed to accomplish the second task.
There were a couple of older pieces of equipment in our 20-year-old house so I looked into getting a home warranty. My realtor recommended HMS Home Warranty. I submitted a few claims and they've all been super easy and were taken care of very quickly. All the technicians have been great, really quick to respond, very friendly and knowledgeable. So far, I've been very happy with their work. I didn't have to call anybody back to have anything redone.
HMS service has been great. Their people are fantastic. Submitting a claim is very quick and easy. The rep knew her job proficiently and when I called them then, they came the next day. I was extremely pleased. It was the air conditioner and the tech did the job quickly. It was out of freon so he filled it up. He also checked the vents for the temperature before he left to make sure it was cooling off. I noticed the difference almost immediately and it's been working ever since.
How do I know I can trust these reviews about HMS Home Warranty?
669,639 reviews on ConsumerAffairs are verified.
We require contact information to ensure our reviewers are real.
We use intelligent software that helps us maintain the integrity of reviews.
Our moderators read all reviews to verify quality and helpfulness.
For more information about reviews on ConsumerAffairs.com please visit our FAQ.
We got HMS Home Warranty with the house that we purchased. Submitting a claim was fine and the technicians who came out were respectful and explained what they were doing. Their quality of work was good and adequate.
My house was starting to get to the age where things might start breaking down and a friend recommended HMS Home Warranty. My experience submitting a claim was very good. It was a very easy process. The rep seemed friendly and helpful.Their technician was quick and he did a good job. Everything went very well.
We purchased our home in mid-November and moved in early December. Two of the toilets were leaking so I called the warranty company that we had via the closing on the home. They sent someone from a local plumbing company who replaced the insides of the toilet tank and told me they were not sure that the other toilet was covered. Apparently one of the screws holding the toilet down had deteriorated and was no longer holding the toilet to the floor and it was leaking. The technician instead wrote that it was put in wrong rather than stating it had rotted, so of course it was NOT covered. I told him that I had company coming in a few days and he said he would call the next day to let me know if it was going to be covered, but I never got called. Instead I called them and found out that it was not covered due to it "being installed wrong".
I spent $100 for the repair they fixed but it still leaked. They never changed the rubber cover that kept water from dripping into the toilet so I had to drive to Home Depot to get the part and fix it myself, and also had to get someone to repair the toilet they would not cover. I had asked if they could cancel the warranty as I had read that I had 30 days to cancel and was very unhappy with service and they said they would check and call me back and again, they never called so now I am stuck with a worthless contract. I think the only reason these companies stay in business is because of these warranties and they do things as cheaply as possible to reap the most money without regard to the customer. I would never recommend this company to anyone, they are horrible.
Saturday, 1/7 - Furnace failed to light Saturday morning, as approaching snow storm hit, with temperatures dropping to 0 deg. Called Saturday Morning, assigned, called vendor. American Services Vendor said too much snow, would come Sunday. Sunday, 1/8 - Vendor was resisting Sunday with 6 inches of snow. I got neighbors to shovel entire road; Vendor showed up: "Old burner, doesn't know how to work on it. Vendor abandoned call, left no paperwork, and told us verbally that our only option Call Warranty company".
PHONE CONVERSATION with HMS: Jessica: Said the ticket was not flagged as an emergency, which was quite a surprise. Also said there was nothing she could do without waiting another 24 hours. She then escalated to Shea when we stated that was really not acceptable. Shea: Spent over 2 hours trying to get ticket reassigned. She would UNDER NO CIRCUMSTANCES forgo the 24 hour 'vendor courtesy' period to save our home from freezing water and oil pipes, and to maintain habitability.
She wouldn't even give us an alternate phone number, and stated, no kidding, that she would be happy with the service she provided. She then proceeded to read the exclusions in the contract instead of simply getting us some help. She also said that we'd hear something in the morning, and a manager would call in 24-48 hours. In decades of customer service myself, I've never seen anything like it. Monday, 1/9 - Pipes froze as expected. Still no call from HMS or another contractor. Called Woodfin Oil, they fixed in an hour or so. Said we had the most common burner on the market, less than 2 years old, easy to work on. Cost was: $372.71 for the controller, $99 for diagnostic (deductible), $309.51 for additional damage and work cause by icing.  
Tuesday, 1/10 - Replacement vendor finally calls to confirm appointment that afternoon. We canceled. Still no call from manager, as promised by Shea. PHONE CONVERSATION WITH HMS. Talked to, I believe, Belinda. She attempts to escalate to a supervisor. None available for an hour, she promises a call back. Wednesday, 1/11 - No call back from either Shea or Belinda's promised managers/supervisors. I had time to type all this right now while sitting on their hold. (Which has NEVER not been under "extraordinary wait times") Amazing.
We used our home warranty when we started having issues with our furnace mid December. The technician came out and assessed the situation after needing 2 visits to confirm the issue. We needed a replacement of the indoor portion of our furnace but with it being 2 days before Christmas we were aware there would be a wait, which was fine, I understand it's the holidays. We hear nothing until December 30 when my husband calls to see what's going, I mean we had been running our emergency heat at the technician's suggestion for quite a while, it was time for someone to say something.
At this point my husband learns that we will be charged an additional $465 beyond our deductible for uncovered charges, he asks a ton of questions related to any ongoing costs should this not fix the issue but ultimately gives permission to proceed. He is told the parts are ordered and the technician just needs to pick them up. GREAT! Each not so much, roll into January 3rd when the furnace keeps shorting the fuses so we can't run our heat.
January 5th we reach out to HMS and the service company but both are at a loss for who does what, now mind you it's 20 degrees as a daytime temp in Ohio, the nights are in the single digits. So we of course get the runaround about whose fault it was which they ultimately try to blame on my husband. Nope! Not having it. After going round and round I am told that a supervisor will have to pull the call and confirm our account of the story. Here I sit January 6, 24 hours later and not a phone call to speak of in a home that is FREEZING and it's obvious they could care less.
Our hot water heater went out on 12/31/2016, as well as having a leak from the main water line. Was not able to reach anyone on 1/1/2017, despite their claim of 24 hours a day, 7 days a week. Finally reached someone on Monday, 1/2/2017. Original vendor assigned to us couldn't come out until Friday. This was not acceptable, we have an infant and already had leaking water and no hater water for 2 days.
Assigned a new vendor who was able to come out on Tuesday. Vendor came out, was unable to fix the hot water heater that day due the part required, suggested a new hot water heater might be best. Vendor was unable to fix the leak, as the claim had been written as the hot water heater had a leak, not the main line as told to the HMS employee. Have to wait for approval for either a new hot water heater or the repairs required to fix the old one. Can't submit a new claim for the water leak until it is removed from the original claim. HMS decides to repair the water heater. They do not cover the cost to access the heater, so we are responsible for another $150, on top of the $100 deductible.
Now it's Friday, our water heater is now leaking, and we still have a water leak. No sense of urgency, we have already missed three days of work waiting on these issues to be fixed, and to top it off the wait time to speak with someone is always a minimum 30 minutes. Then, when I asked to speak to a supervisor, I was told there wasn't one available. This is an absolute joke and as soon as the leak and hot water heater are fixed our plan with them will be canceled. This is also after they wouldn't send someone out on a weekend to fix our furnace in February because it wasn't an emergency. Save the monthly premium and pay for quality service without the minute man.
I bought a house 5 weeks ago with this so called warranty service. I have had to call 4 times for the same problem (Yea I was sold a lemon). Anyway, I wait each time 20 to 50+ min. Wait 4 to 5 days for service and the same problem is still happening. By the way I live in Ohio. It's December and January and have little or no heat. Wish I had been able to choose my warranty co, but obviously I didn't. Funny when I complained. They called me everyday when I went outside their options and thought it was fixed. Another cold front here and guess what - I and my handicapped daughter with a BAD HEART are without heat and on the phone for 55 min waiting for no help AGAIN!!!
Reiko - I sincerely apologize for the delays in restoring a working washer in the home. Our records indicate that you did elect to replace your washer and accept the approved credit as a reimbursement. We agree that the delays with this washer claim were unacceptable but we appreciate you sharing your experience with us. Sincerely - John
Original review: Dec. 28, 2016
Our washing machine broke down a week before Christmas. We called the next morning (Dec 19) to file a claim. Technician didn't come out until 8 am Thursday morning. Received a call at 8:30 am from HMS warranty that we will be contacted within 1-2 business days. No one ever called. Called them yesterday, Tuesday, Dec. 27 and was told our claim was still in research and no decision has been made yet but I should hear something in a day or so. Called this afternoon and was told our claim got lost! Won't hear for another few days. Seriously!!! We have 4 teenagers in sports and no washing machine for 2 weeks. Very poor service with no sense of urgency to get our problem resolved. I would never recommend this service and will not be renewing.
HMS Home Warranty was given to us for 12 months for free in the sale of the home. Most of the time, submitting a claim has been great. However, one time, the contractor took a little bit of time. One winter, our furnace went out and it happened when the temperature was 1 degree and was dropping down to -20. They had to get it approved and a part wasn't available. Then they had to order it and it was shipped in. So we went three days with no heat in this house. It was tough. Then the guy that put the furnace in and took everything out put the unit back together backwards. So when I called and got someone else to come out, they were able to see that it was done backwards and they had to fix it. So I just had one real experience with one bad situation. But other than that, it's been easy and convenient, and I've been really happy about them. Their claims rep have always been very helpful and try to help out.
When I purchased my house, the insurance from HMS Home Warranty had been free the first year but I make payments now. It's very easy submitting a claim with HMS. I haven't had any problems with it. The technician who came to service my appliance was great. HMS does good work but I hope they stop raising my bill.
The first time we used HMS, we didn't like the company that they picked but we were stuck with it. The air conditioner went out and they sent a technician out here. They fixed the AC but it went out again so we had to call them back. We asked HMS if they could give us somebody else and they told us we would have to pay for a second service call. During that time, we should've been put in an emergency status because it was 95 degrees in the house all the time and we had to buy a window unit. I went up the ranks with them and asked if somebody would pay me back the window unit. The manager called me back the next day and said they couldn't pay for it.
There was a paperwork issue, too. The company said they didn't have anything from HMS and HMS said they'd already sent the paperwork, so it pushed the claim back a few days. On both times, the contractor said they couldn't get out and see us until Monday but I told them I'm a lawyer and that got them. HMS should've found us somebody else when those technicians weren't available to come out immediately.
Also, my debit card got compromised but I can't go in and change my payment online. When I called to update the payment info, I back paid because they said I missed the payment throughout. Two days later, my husband called to schedule a plumber to come out when our shower broke and they said we weren't active anymore. Luckily, I wrote the confirmation number and told them we have it.
Once we got through it and got a new air conditioner, we renewed our policy with them. We stuck with HMS because I wasn't sure if we were allowed to go somewhere to buy a new policy. Then I started doing some research and HMS was the better deal out of all the ones that I could find. A local company doesn't cover as much as HMS did but they have a less expensive service call rate or copay and they will come out and do two service calls or maintenance calls a year as part of their plan but when they do, it's usually something not covered.
The real estate agent who helped us buy our home had known about HMS, and used them, and had an account with them herself for her own home. She became a friend of ours and by the time we bought the house, she said that if we're not gonna buy this policy, she's gonna buy it for us. So if she believed that strongly in it, I'll buy it. We've been in it ever since. We've used HMS for a whole variety of things and they've been great. We used to submit claims over the phone, but now we do it online. Then they give us the name of the company and a phone number. I call them and then schedule an appointment with them.
The contractors have been very responsive as well. With the latest claim, we had a clogged-up sink that I thought I could clean out and couldn't. So the tech came and tried to clean it out with a snake and he couldn't get it, so he had to go under the house and cut pipes apart. He was here for hours and got the clog cleared. They've all been good. Every year, I tell my wife that we don't need to renew this and she would disagree and just about every year, we use it for something, so we're good.
When we bought our home in Bowie, HMS Home Warranty was one of the options to go with. We enjoyed their service so we stuck with them. Submitting a claim with them is easy. I prefer talking to people because I have questions about things before and I'm a planner, so I need everything straight in my line. The claims reps have always been very courteous and knowledgeable of what we needed and what we're able to get. The most recent claim we did was online but painless. The technician who came out was very nice, knowledgeable and quick. He told us that if we had any issues, we can call and they'll come back to make sure it's fixed right. We like HMS so much that when we bought our second house and the one year with the other company was out, we quickly switched. So far, we haven't had any complaints and we're very happy.
HMS Home Warranty came with our home when we purchased it and I've just been extending it. I submit claims online and it seems to work pretty good. Their technicians have all been friendly and helpful, and got the job done quickly and the work has been excellent.
HMS Home Warranty is very professional. When something breaks, I call on them, they come out and fix it, I pay the deductible, and the claim is taken care of in a timely manner. I cannot really ask for more than that. Whether the claim is provided through a phone call or online, I receive responses in a timely manner which sets the process in motion and the repairs are completed. I'll recommend HMS Home Warranty to anybody.
Our real estate agent's customers have been using HMS Home Warranty and they don't have any negative feedback about the company. I had my furnace and air-conditioning replaced in the same week thru them and submitting a claim has been really easy so far. I called and did the automated system then somebody gave me a call back to let me know that the claim has been approved. Right then and there when I called, they gave me the name of the provider that's gonna come out and service my problem. For the two incidents, the contractors have been knowledgeable and reputable. Everything's been really good and so far, everybody has been really helpful.
Mark - I'm sorry to hear that there have been multiple companies sent to the home to diagnose your wall oven. Our records indicate that a replacement unit has been offered and accepted since the submission of this review. Once again, we apologize for the delays but appreciate you sharing your experience. Sincerely - John
Original review: Dec. 21, 2016
I submitted a claim back in the summer time and that worked out pretty well. But last month, I submitted a claim for a wall oven. I placed my call November 21st and on the 16th of December, my oven is neither fixed nor replaced. They have sent three companies that looked at it and said that they can't repair it and could not replace it without HMS making a decision. Instead of replacing, HMS keeps on referring a new company. They have been giving me a little bit of a runaround. They are now sending a fourth company and I'm going to see what happens. If it happens again, I will ask for my initial fee that I paid for the first year. Then I'm going to report them to RE/MAX 100 who referred me to them because they're putting their name on the line saying, "This is a good company to use." I'm hoping they will give me my money back so I'd move to another company or worse case is I buy a brand new oven. I can't keep going through what I'm going through.
When I submitted a claim with HMS Home Warranty, it went easy and smooth. They took care of everything in good time but the technician that they first gave me didn't show up. I called them but they never picked up the phone. So, I called HMS back and they gave me the second technician who came right away. He was a very good person. I will recommend HMS Home Warranty to anybody.
We've submitted three claims with HMS Home Warranty in the last two and a half year and so far, everything has been good. The service itself is very timely and there's no downtime. When my hot water heater went out, HMS directed me to a company right way. There was a little bit of a downtime but the contractor was the one slowing that down. Once they came out and made the inspection, they didn't turn it in that day or the following business day. Other than that, I'd recommend HMS to a friend.
Our agent told us about HMS Home Warranty when we bought the house. Sometimes I didn't get good service, especially during the last time for my water heater. It was very long term in the beginning. They wanted to do it and then when I said I had a heart problem, they helped me out. The technician didn't find anybody on their directory so they had to call from outside, and he did very well. I will keep the warranty at least for this year.
It's a pretty easy process submitting a claim with HMS. They're fine as a company, but I've had to change contractors from time to time because of either a misdiagnosis of a problem or a scheduling issue where a plumber can't get here to one who just flat won't come out here anymore because I've had so many problems and he got pissed off at people telling him what the problem was, and he just walked off the job.
I feel like I'm always having to change contractors, although I'm actually not very difficult to please. We have a 952 unit development and my maintenance people love working with me because I'm nice to them. It's a community of over 55 year old people and you get some of these 75 to 80 year olds, and they get a little cantankerous. When a job comes over and it's at my place, the contractors fight over who's going to get it.
I have learned to never try to call HMS on a Monday because I will be put on hold for an interminable amount of time. The reps are great, but they don't know where everybody is geographically. These people sign up as contractors under HMS, but they don't want to come because it's out of their area. I'll get assigned to a job and the contractor will call me and say, "Oh, no, that's too far. I don't come down there," and I'm like, "You're 20 minutes away. What are you talking about that you don't come here?" The contractors are very challenging.
I had an HVAC company that was assigned to come and they said they would be here between 7:00 and 7:30. But at 7:50 they weren't here, so I called the front gate and said, "Don't let them in. They're late and I have stuff to do." I left them a message for them and said, "Please call me. I'm sorry that 7:50 is not 7:00 or 7:30," and they dropped the claim because they said I wouldn't let them in.
I had a problem with the plumbing from the minute I had moved in here. I've had three different plumbers try to fix my toilet. I kept telling them to replace the unit on the inside of the tank, but they'd tell me that I don't need it and just need a new gasket, and then they'll be back. I just had the guy here last week and he said, "Oh, no, I just had to fix the chain." Then they come in, do a quick fix, and leave. They're so in and out of here. It's like they're putting a Band-Aid on a bleeding carotid. The tech said, "I just had to turn it this way," and I'm like, "Fix the damn unit. Just replace it." I don't know if it's cheaper to buy a whole new toilet or just have the whole interior replaced, but I'm convinced that the inner workings of the tank needs to be replaced.
The toilet has never worked right and I told HMS I should get a whole new toilet. I was even going to pay for it and have them fix it. The HMS rep said, "Let's see what the guy says when he comes back out," but I haven't gotten a phone call yet for him to come back out because they don't want to come out here for only a little job.
The contractors must have pre-negotiated rates with HMS, sort of like Medicare. For example, if a Medicare patient goes to a doctor and the fee is $100, they will have a negotiated price with Medicare that says, "We're not gonna pay $100. We'll pay $70." And then Medicare pays $60 of it and the other $10 is done through the settlement. The patient has to share the cost of what's left over. If $10 is left over, the patient pays $5 and they pay $5.
The plumbers might have lowered their rates to get more warranty work, like if a job would've cost $200 but they negotiated a price of $150 for that job. If that's their system, then that would explain why the contractors are not in any hurry to get out here for an HMS problem versus a regular problem.
When I first bought the warranty program, they said, "We'll fix this, this, this. We cover air conditioners and your refrigerator. We cover this. We cover that." However, there have been two instances where I had a contractor come out when my air conditioner wasn't working, and they said it's my coils that need to be cleaned and they don't cover that, and they wanted to charge me hundreds of dollars to clean the coils. So, even if I'm covered for certain units, I don't know the specifics of the coverage, and I'm so confused. I was basically told that they cover every unit or device that they list, but not in its entirety. With a Sears appliance, for example, I was told, "We don't really cover this, but let me see if I can fix this and it will help the problem."
Lillian - I'm sorry to hear that our coverage did not meet your expectation. Please know we do our best to ensure the claim decision adheres to the warranty Agreement for covered and non-covered charges. We appreciate you taking the time to share your experience. Sincerely - John
Original review: Dec. 17, 2016
The home I purchased came with a 1 year HMS Home Warranty with $100 deductible. My hot water tank started leaking so I immediately called HMS. They were very responsive and provide a service provider and claim number. I called the service provider and they dispatched someone the very next day. The service guy said the hot water heater could not be repaired so he would have to call HMS for approval to replace it. HMS called me and said that I would be responsible for $800 of the total cost plus $100 deductible. It's a 40 gallon, nothing fancy water heater. I was told they did not cover parts such as ball valve, drip pain, haul away. The company that they sent wanted to charge $225 for an expansion tank which there is no expansion tank currently so why would one be needed now, $125 for a 10 drip pan, $175 for a $20 ball valve and 100 haul away fee. Not to mention, another $100 deductible because the service could not be completed in one trip.
This is the company that HMS said I had to use so why the outrageous price? Basically all the warranty covers is the water heater itself and labor. I was told that I could purchase the hot water heater myself and offered a credit of $600 provided that I would have to have a licensed plumber install it. Well that's fine, but I would still have to pay for the labor. I feel the warranty HMS sells is a scheme. It should be called a discount program, not a warranty program.
The HMS home warranty was part of the package when we purchased a house. When submitting a claim, I enter our number, get an email back right away, and connect with the service we needed and the crew comes out the same day. Everything has been favorable. Now that we know how it works, it's very smooth and easy. It's been a very friendly and great experience.
I've had many experiences with HMS where some were good and some were terrible. And it's been difficult submitting a claim with them. They don't have service during weekends and they have assigned me to people who took three to four weeks to come. Because of that, I have lost food from my unrepaired refrigerator. I had to go out and buy myself a small little refrigerator one time and there is no emergency coverage or reimbursement for what I have to go through. But I'd still recommend HMS because they eventually fixed the stuff.
When I bought my new house the owners purchased the first year of my warranty for me. HMS Home Warranty was a great bargain for the price and everything that was covered. Submitting a claim was easy and their work was excellent.
HMS Home Warranty Company Profile