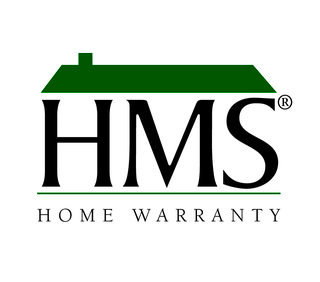 Consumer Reviews and Complaints
Gail – We are delighted to hear that we've been able to satisfy your home warranty needs. Our goal is to provide homeowners like you with excellent service! Thanks! – Amanda
Original review: July 20, 2017
The reps at HMS are always kind and gentle whenever I need help. I just call them to submit a claim and everything gets taken care of. They'd guide me through it; they're never stressed out or frustrated with me. They take the time to explain everything and make sure that I have the correct claim number. And the technicians, I just love them to death. They call me when they're going to be here. One got here a little bit earlier and he reassured that it was okay to come early. Each one of them also explained what they did and how they did it. They give me the receipt on what they had done too. With the plumbing, I was given 60 days to see and call them back in case something else goes wrong.
I've had a lot of little things happen and a couple of them were my fault that I didn't pay close enough attention. But each one of them, from the day I bought this house, and HMS with it, has been wonderful. They've been reputable and very nice. They cleaned up after themselves and have been respectful of my house. I couldn't have asked for a better service. Working with HMS is a great thing. I hear other people looking for services and I'm happy with what I've got here. I feel safe calling these people with me living alone and I just love it. I don't want to move to a different house because I know this one's protected. HMS has been outstanding, trustworthy and competent.
Kyle – Thank you for the thoughtful words about our rep and service tech! We appreciate you! – Heather
Original review: July 20, 2017
So far, I've submitted one claim over the phone to HMS and it was for the air conditioning. It was pretty straightforward and it ended up working out really well. The person that I talked to was helpful and we got everything solved. I heard from the contractor the next day. Two guys came out and they were really helpful in telling me what the problem was and how they could solve it. They seemed to know what they're talking about. Everything was good. They fixed it on the spot and overall it was a smooth experience.
Greg – We appreciate your loyalty and are delighted to hear that we've been delivering on our promises and making your home management needs easy. Sincerely, Janet
Original review: July 18, 2017
Home warranty came with the house the first time I bought it and it came with the second house I bought and I've continued it. I got HMS Home Warranty from my realtor and I've had them for years. Submitting a claim is easy and I usually do it over the phone. Everything was fine and the claims representative were there, answered questions and set me up with the company that came out and did the work. Also, my interactions with the techs were all fine and the works performed were excellent the first time around. All in all, it's a good experience.
Angela – Thank you for sharing your thoughts on the services we've provided to you. Our goal is to provide easy and timely service. We appreciate your feedback! – Heather
Original review: July 17, 2017
HMS Home Warranty came with the purchase of our condo and they have an easy claims process. I submitted a claim online and we had a plumber out that day to take care of our issue. Their technicians were friendly and their work was very good. Everything was easy, timely and efficient. There were no hassles so I'm happy.
Deborah – Thanks for sharing! We appreciate it. - Amanda
Original review: July 16, 2017
The sellers offered HMS Home Warranty when we bought our house. We've been using them since eleven of 2016 when we moved into our house. When I submitted a claim for the furnace and it was that cold winter, they handled everything quickly. A tech came promptly the next day, did his job and everything worked since then. It was a good experience.
Deanisha – Excellent service is what we aim to provide! – Tanya
Original review: July 15, 2017
HMS Home Warranty was a part of my closing back when I bought my house and it was for a year. I'm been with HMS for three months now and filing a claim has been simple, easy and straightforward. I filed a claim for the sum pump and the claims rep gave me some type of number that I had to give to the plumber that came out. They called HMS, verified what they needed to verify then did what they needed to do. The replaced the pump and they were gone within an hour. It was excellent.
The woman I bought my condominium from had a warranty from HMS and I've renewed it ever since then. It's been a pretty good experience. Every year so far, I've had to have something repaired, so it's pretty much evened out and it hasn't cost me more. My most recent claim was for my air conditioner. I needed a new blower motor, and HMS replaced that. The people that they use for air conditioner and heating here have horrible reviews online, but I called them anyway and the contractor was the nicest, most thorough guy I've ever had. He was so knowledgeable and patient. He explained everything to me and he worked hard. He fixed it and he was really good. So far, I am getting ready to renew with HMS.
I've been with HMS for years. We stay with them for convenience. I don't really have any trouble whenever I call them. Everybody has been very pleasant, polite and very helpful in making it seamless. The claims rep was very courteous, capable and knowledgeable. Submitting a claim is pretty easy. I've been able to call in and speak with someone to know what the problem is. They explain to me whether or not it actually falls under my plan. Thankfully, a couple of the claims have. They told me that they'd get out the whole change with deductible and the service provider that I would be getting on and how to contact that person. But that person will be contacting me first and makes sure that person got paid after their service.
The last technician from Air Doctor came because our AC went out. The job was done in a timely manner and he was fantastic. It would have been great if he had been able to get there sooner, but it was the time of year when it was so hot. It was the type of thing where there were other people who backed out. So, he came to the house, walked me through looking at the ducts. He came right in and figured out what had happened. He stepped in the basement where the AC was and got the temperature down. They got here when they were supposed to get here. As a matter of fact, the technician called because someone had canceled earlier that day, so he was actually able to get in sooner to take care of us. My house has been light and cool ever since, so I'm very happy about that.
Also, I didn't mind the three-month new payment plans, but paying monthly is more helpful for me right now. That was the new system they have and we weren't able to do it before. Overall, the experience with HMS has been all good and I thank them. They are definitely reliable, consistent, thorough and I have no complaints.
I used to have another company called American Home Shield and HMS Home Warranty is much better than them. I'm very happy with their customer service and that's probably what sets them apart from American Home Shield. My main point of interaction is the person on the phone. They are much friendlier, very cooperative and empathetic. I speak to a person as opposed to go through online or the automated system and I always have a very good experience.
This is my third year with them and it has always been good. Only one repair has given me a problem and that was my dryer. The technician came out and said that he needed to order a part and he also asked me, "Okay, you know it needs to be clean." So, I paid them extra to clean it, and even after he got the part, it didn't work. Then he tried another part, and the bottom line was he said that I needed a new dryer. It took me more than two weeks and ended I up having to get a new dryer. That was the only time I had a frustrating issue. But other than that, I'd recommend them.
When we bought our house, the real estate agent bought the HMS Home Warranty for the first year. This is our second year we've had the house. It was easy and convenient submitting a claim when the dishwasher went out. I called and explained the problem. HMS arranged for a technician to come. When he did, he diagnosed the problem, got the parts within a week and fixed it. He was very good, professional and did exactly what he said he was going to do. The dishwasher is working, so it's good.
HMS Home Warranty came with our house. I've submitted one claim for my air conditioner and the experience was good. Their claims reps were very friendly. They gave me references of people to call. Also, their technicians were excellent. They helped me out and gave me ideas. They're really good people and they had everything done within two hours. I highly recommend HMS to anyone who buys a house but I wish more stuff was included.
Nichole – Thanks for sharing! We appreciate your kind words and glad the process was quick and easy. Sincerely, Tanya
Original review: July 5, 2017
The actual sellers of our house got HMS Home Warranty for us when we bought the house off of them. We usually file a claim over the phone and it's simple. We call and they ask a couple of questions about what's going on and then they assign it to somebody. For the most part, their claims reps were helpful and the technicians have all been nice and professional as well. It has been quick, easy and effective.
HMS Home Warranty was included in our home purchase. Submitting claims was very easy, there wasn't a whole lot of hassle. I called them and they immediately looked it up and said that they would get a provider to come out. They would either email me or call me back. I've used it twice and on both times, they went ahead and just told me then that these would be the people that would contact me. The claims rep was very professional and courteous. They ask me for questions and I usually have my questions written down and they answer them as I go through when I call in.
Overall, the quality of work done was excellent, especially with the water softener. The guy showed up when he was supposed to. He checked the unit and found out that it was not repairable. So, he went ahead and set it up. He got a hold of them and then he called me back. It wasn't too long after that and he said that "I'd be shipping the unit," and then once they did, they'd set up a date for him to come back. It was done efficiently. I had to call them another time and they got a technician here on that same day, an hour after my call. I've had an excellent experience with them. If anybody is buying or selling a house and the company included in the purchase turns out to be HMS Home Warranty, they don't have anything to worry about. They're on the spot to do the job.
Shantel – We appreciate you sharing your experience! Our goal is to make your home management easier and it sounds like we did just that! Thanks! – Janet
Original review: June 27, 2017
I've been with HMS Home Warranty since March. When I needed to submit a claim, my agent told me to call. The lady who took the phone call was very friendly and helpful. She told me who I needed to contact, who was the service provider and what to expect. Overall, HMS got back with me quickly, had the issue resolved fast and the work was of great quality.
Stephanie – Thanks for sharing that your experience with your claims was quick and easy. We like you too! – Tanya
Original review: May 7, 2017
HMS Home Warranty was provided by our seller of the house that we bought in August. We've used it two times already and both times, I submitted the claims over the phone. The reps were very friendly and I had no problem. They got back to me immediately and all the service providers that we have gone through to get the warranty work done have been awesome. I've had nothing but good experience.
One claim was for when our garbage disposal was leaking. I called HMS and they assigned a plumber to me. They told me to call them and gave me my reference number for my claim to give to them. I then called the plumbers who were able to come out and fix my garbage disposal within a day. It was super fast and they were very professional. They had to call HMS and tell them that the disposal needed to be replaced but that didn't take more than 15 minutes. They came back, replaced it, and they were on their way. It was really easy and the quality of work was excellent. HMS is worth the money. We like them so much and we will renew.
Deshaunne – 15 years! Thank you! We appreciate your kind words and are here to help!
Original review: May 4, 2017
HMS Home Warranty was presented to me when I first bought my home and I've had it for 15 years. I submit my claims over the phone and the service person would call even before I call. And when I wind up calling, they already have all my information. With my most recent claim for the plumbing, the technician was good and took care of our issues. HMS' customer service is excellent. I've always informed my co-workers about HMS. I believe they have another warranty company and they said it sucks. I told them that they didn't try the HMS.
Mark – Your review means a lot to us. We work hard to help homeowners like you manage home repairs with confidence and support. We are happy to hear that your experiences have been consistent and delivered value. Thanks!
Original review: May 2, 2017
I have never had a home warranty before. When I bought this house, my realtor suggested that I get one and recommended HMS Home Warranty. This house also has a heat pump, which I've never had before, and I have heard bad things about it. I wanted to get a home warranty because I'm not confident in this piece of equipment. Everything has been incredible with HMS. When I had a claim for my compressor outside, the technician who came out said he tried all of his suppliers and he couldn't find the part he needed. So he called back HMS and HMS, through their network, found the part down in Miami, and they FedExed it here within a day or two. We got the unit fixed. It's incredible.
I tell people about HMS all the time. Most of the places that I deal with, the customer service is lacking. Not only does HMS has good customer service, but compared to others, it stands out the most. At work, I use my interaction with HMS on a couple of times as an example. Also, every vendor that they've sent out here has been incredible. The guys who came out to fix the door on my dishwasher explained everything that they were doing.
HMS understands their business and they do it well. They don't make any exorbitant claims. They tell it like it is. Their booklet gives just about the right amount of information and things are very clear. They're very easy to deal with and over the four years that I've used them, they're consistent. The experience has always been very similar every time.
Submitting a claim with HMS Home Warranty has been pretty easy and very simple to do. I did it over the phone and their rep was quick, friendly and polite. I'm also happy with the way the contractors serviced my appliances. It's been good.
We recently purchased our first home and the sellers included HMS Home Warranty. About 6 weeks after the purchase our garage door opener stopped working. So I went ahead and called in a claim. They were nice and scheduled an appointment right away. When the technician arrived he said that the springs and pulleys needed work and the gears needed to be replaced. He then said that the gears were covered but the springs and pulleys weren't. He then said that the springs and pulleys would cost $599. When I was taken aback by the price he said: "Well it's negotiable." I told him I would call him back. I quickly received a quote from another local company for the same work for $250. I called the original contractor and told him the other price I received. He said "Well we can't guarantee their work" and "I don't know if your claim will be approved if you go with someone else."
Sure enough 3 days later I received a call from HMS saying that my claim was denied. The contractor had provided a bogus reason to HMS. I called the contractor and called him out for trying to price gouge us. He admitted that he helped to deny the claim because I didn't pay. He said "Well how are we supposed to make money? The insurance company doesn't pay us enough and we have to make the money somehow." It is absolutely despicable what the technician at Sears and HMS are doing here. This is a complete scam. Do not buy HMS. It is worthless and much more of a hassle than it is worth.
Our AC went out toward the end of July. I called HMS to submit my claim which was easy and pain free. They then gave me a number to a contractor I can call to schedule an appointment to come look at the AC. The contractor was able to come out on 7/28 and diagnosed the issue as a compressor failure. It took HMS about a week to approve the compressor replacement, which was fine. HMS did try to scam me into paying an $89 compressor disposal fee. I wouldn't have caught this if I hadn't been in the HVAC business, so it's untelling how many homeowners have been scammed into paying this. The contractor then came out on 8/9 to install the new compressor which they realized HMS had sent them the wrong compressor. This is where the real issues began.
I never received a call from HMS apologizing for the mistake or to provide me with a timeframe on when the new compressor could be sent. It took me leaving a negative comment on their Facebook page for them to call me. Natalie, my case manager, then called me on 8/16 to let me know the compressor cannot be deliver until 8/21. She stated there isn't anything else she can do to expedite the deliver of the compressor. The contractor then stated they cannot come out until 8/28 to replace the compressor. So we will be without AC for 5 weeks by the time the AC is fixed.
The customer service at HMS is the worst I've seen at a company, and I am just speechless at how little they seem to care about someone going without AC and their house being in the 90's. I was offered lodging as part of my warranty, but who wants to sleep in a hotel for 1.5 weeks? I also have cats and dogs which we would not be able to bring with us. If I could leave negative stars I would.
When I bought the house, the warranty came with it for the first year. I decided to keep it because I knew that my new appliances needed a warranty. Filing a claim was easy and available 24 hours a day. I called them up one time and they were able to answer all my questions. I didn't have to wait weeks. Technicians got here a day or two, showed up on time and got my appliance fixed. HMS Home Warranty had great service and I am satisfied with it.
HMS is the best and their people are fast, courteous, and nice. They were recommended by the seller when I was purchasing a condo. It was very easy to submit a claim and my interaction with their rep went as expected. When I submitted a claim for an air conditioner repair job, it wasn't done correctly so I called HMS and the repairman was supposed to come back. He was not willing to, which was not satisfactory to me, and he wasn't too happy when I mentioned that this is through HMS or through a home warranty. He was busy so it took them almost a month to get to me but he did complete the job.
How do I know I can trust these reviews about HMS Home Warranty?
855,731 reviews on ConsumerAffairs are verified.
We require contact information to ensure our reviewers are real.
We use intelligent software that helps us maintain the integrity of reviews.
Our moderators read all reviews to verify quality and helpfulness.
For more information about reviews on ConsumerAffairs.com please visit our FAQ.
I've had four claims with HMS Home Warranty and for the most part, they were excellent. However, I have had one major problem with an air conditioning claim. The company that they sent out was not qualified to do the inspection and the repair. It took me nine weeks to get my air conditioning fixed in the middle of summer and five weeks of that had a lot to do with this bad company. The diagnosis was wrong from the start so they fixed one part and then realized it wasn't working. Then they said we needed another part and that took HMS seven days. Between authorization, approval and ordering the part, it took the company another five days to come back out and work. But they missed something else and then we went through that very same two-week process again to get a part ordered. The company wasn't great about coming out either so that took time.
At that point, the company just quit on HMS and they wouldn't come back or HMS ended up having to fire that company. HMS had to get another company to come out for me and that company was outstanding. When the bad company left, they left everything in shambles so when the technician came to inspect it, he couldn't even tell if everything was working because the bad parts had been unhooked and he couldn't test it. So he had to get an additional two parts and it was the worst comedy of errors ever.
It was 95 degrees and I had been calling them every day for about six weeks, trying to speed up the process. They're a huge company and you never get the same person twice so I would have to start over explaining everything and this problem was very unusual. They were all extremely nice but it was hard to get to a supervisor and it takes 24 to 48 hours. But as it escalated this time, finally they were on top of it and even calling me every day, trying to get it done. They also let the contractor pick up the parts instead of ordering them and then that company was able to get me up and running in about four business days. However, I ended up having to pay two disposal fees for $700 but if it had been diagnosed properly, it would have probably been $300 total. That wasn't my fault so I'm going to write them about that. But HMS paid for everything and I'm thrilled that I'm not paying $5,000 for an air conditioner.
Once, we had a water heater go out and that was all replaced efficiently. But I got a junior technician and when the head guy came to do the installation, he said they could've upgraded me to a tankless for an extra $300 and no one ever explained that to us before. Then we've had another problem when Sears handled a refrigerator claim and they diagnosed the problem wrong. So it's been more problems with the service people than it is the warranty, but all my other claims with HMS had been good. They were much more minor so they were more straightforward. Having warranty with HMS Home Warranty has been a good value and they have more than paid for themselves. I've had them for three years and I have a fairly new house but it's had some things go wrong a lot earlier than I thought it would. But everything's been fixed and I'm happy with HMS.
Our experience with HMS Home Warranty has been generally positive and we are pleased with them. Their warranty came with the house that we bought. It has been easy to submit claims online and my interactions with the reps have been positive. Whenever we had a problem with the house, and we've had three, we called HMS and they set us up with a local repair company. The quality of the work done has been very good and we haven't had a problem with any of the repair companies.
When I purchased my home, it came with the warranty from HMS that the realtor purchased. I used it for my dishwasher and the technician came out. The bill was over $400 and it was a big help paying $100 versus the $400 cost. I also called in for my heater and the first person they referred me to didn't answer the phone, so I called back and they gave me someone else. Talking with the representatives for the claims was an easy process and both technicians were great. They came on time and did the job in a good amount of time. It's an awesome experience all around and I'm glad I got the warranty. It's a great thing to have.
Since HMS Home Warranty was recommended to me by someone whom I trust a lot, I decided to use their services. My experience in submitting a claim has been excellent. Whenever I've had a claim, I make a phone call, make a PIN number, and they send somebody out. I've tried to sign up online but for some reason, the system didn't take my number, so I just called.
Most of the time, the technicians come one or two days after I call to submit my claim, but when I submitted my first claim the technician came in the afternoon of the same day. Every technician that I've had here has been excellent, especially the last one. Our AC was a multiple callout and he was fantastic. The guy explained everything he was doing, why he was doing it, and why it was required. My overall experience with HMS has been convenient and excellent, and I've recommended them to some people in the neighborhood who've had problems with their home warranty provider. I told them, "Get a hold of HMS."
The home that I bought was older and refurbished so I signed up with HMS Home Warranty. Submitting a claim with them has been easy. I prefer doing it online, but I have done it over the phone as well. I've also had several interactions with different technicians and the majority of them were positive. I've had some instances where there was more than one problem so they fixed the problem then they had to come out again, but I've also had one-and-done experiences. HMS Home Warranty is definitely worth the money.
Our realtor told us about HMS Home Warranty and when we were buying the house we requested that the seller pay for the first year and then we paid for it every year after. We've had HMS for almost 7 years now and I have nothing but great experiences when submitting a claim. They've replaced our heating/air unit and my dryer. I recently called them because my washing machine wouldn't spin and there's something else wrong with it. The company they called came right out and the tech guy was super professional. He had to order a part and came the next day with it and fixed it. The repair was great. The technicians have always been great except once when somebody from Sears came out to work on my washing machine and he was not good at all. We're up for warranty renewal in September and if the prices don't go up and the service stays good, then we'll keep HMS. I have recommended HMS to several people and even to realtors.
Brittany – I'm sorry that your claim experience was not what you expected. We've located your account and did a thorough review of your claim to ensure you receive the full benefit of your warranty. Our investigation indicates that the claim decision was valid and the documents you provided were not sufficient enough to change the decision on your claim. – Respectfully, Tanya
Original review: Aug. 10, 2017
Our claim was sent in on June 12 & our a/c is still not fixed. They are saying it is pre-existing even though proof was shown it was not. We were told to get in touch with the legal department and we have left numerous messages with zero response. This company is a joke and continues to give homeowners the runaround when it comes to getting something fixed that will cost the company over (my guess) $1500.
My realtor who sold us the house in Northern Virginia set up HMS home warranty as part of a gift from her and I kept it going since then. HMS fixed whatever problem we had and serviced our HVAC when it wasn't cooling. We've been happy with them until we had the very last claim, which was troublesome. We had something going on with the HVAC and our basement was flooding so I called and spoke to the representative who said that it wasn't an emergency. That rubbed me the wrong way because that was on a Saturday and I was trying to get people as excited about it as I was so they could get someone out on the weekend. But the rep was pushing back and said that the company they assigned didn't have weekend call outs. I asked them to get somebody else who has a weekend but that never happened, and so the water pooled down the basement until Monday.
It turned out that the drain lines connected to the dual system were not hooked up properly when the home was built. After HMS finally got someone out who cleaned up the water and fixed the leaky drain line, I was told that the drain lines were routine maintenance and not covered by the policy. So, the whole thing was on me. That instance got us thinking about educating ourselves on what else is out there and what do we need to do to better protect ourselves. When I talked to the agent, I asked for literature that says what's covered and what's not. The general brochure was extremely high-level and doesn't get into any detail and it also didn't state drain lines were not covered when I read it. I had to find out the hard way that I need to make a change to someone else that's willing to share what's covered and what's not before and after that happened.
My air condition didn't work and was out for two days, so I had it fixed. I could have hired somebody else to do it but since the insurance was there, I thought I'd use it. The conversation with the rep was very short and I had no problem with it. He just told me to get a hold of the technician, and when I did, they said they had already been contacted and set up an appointment. The tech was here for two hours, had the problem taken care of and was on his way. It was very good. They were very courteous and knew what they were doing.
I wanted a home warranty and the realtor gave a couple of choices. HMS Home Warranty seemed like it might be pretty good and so I got them. I specifically like the particular repair person that has come out on the two different occasions. He came out when we had just purchased the home and we were in between houses. I was trying to rush back home to pack up the other house, and all of a sudden, I discovered a leak under the refrigerator. HMS said it would take about a day before they could get anybody out here and I couldn't leave an empty house with a leak under the refrigerator so I called him up and he said he'd try his best. He was out here within about two hours so I was able to hit the road and get back to my other house to start packing up.
We had another refrigerator issue and the same technician also came back out. Then I pointed out that my dishwasher was sort of messed up. He knew what was wrong with it and said he could fix that too. He's wonderful. He's somebody that I would personally hire after the home warranty is up. I was happy with him. Although, I'm not crazy about the $100 deductible each time he comes out because I think that's a little bit steep. If I was to have a repair that was less than $100, then I'm paying the $100 out of my pocket. I used to have a home warranty years ago that was something like $50 and it's a lot more appealing.
We had some problems with our air conditioning back in April. I called HMS Home Warranty and they gave me the name of an air conditioning place to call and set up an appointment. The technicians we had then were very knowledgeable and very good. We would certainly recommend HMS.
My first experience with HMS went great. My garage door opener broke. I called HMS, the Tech came out and fixed the problem. The second time I called was not so great. I needed my refrigerator to be fixed. I called HMS and they told me it was covered. The Tech came out and took my 100 dollar deposit and I have not heard back from him. I tried calling several times and left messages but he has not returned my calls. I continued to call HMS and they reassured me that it is in process and should be hearing from them soon. It has been 10 months and my refrigerator is still not fixed. It's a shame because after my first experience I thought I would be renewing this warranty for the rest of my life. Now I am looking elsewhere.
I use HMS Home Warranty all the time and I share it in almost every listing I get. I also write it into every buyer's contract. I am happy with them. I bought a house myself and I bought the home warranty. My sister bought a home warranty for her house too. We believe in what we're selling to other people. However, we had a heating contractor that did not respond for over four days and we had to make two calls. Finally, someone took care of it. I wish they had more local contractors that they could use because we have Maryland contractors that are coming to the Dover, Delaware area. I'd be happy to make some recommendations if they wanted to. Other than that, everybody has been pleased with the quality of work from HMS so far.
Our air conditioner went out so it wasn't cooling. Everybody was pretty responsive as far as HMS side. However, it took several days to get an HMS approved vendor to send a technician out here. He was a nice gentleman who did what HMS wanted him to do and wanted to get it up and running efficiently. When he claimed that it was several pounds low on Freon, I was disappointed that he didn't know analysis work to figure what was wrong. All he did was charge it by putting more Freon in. I would have been happier if they were to get somebody else on it to find out why it was leaking. But the unit is doing a good job up to this point and I'm satisfied with the service. I still have a warranty on the house until the end of October this year, so that's still five months away. It's hard to tell what's going to happen between now and then but I don't plan on renewing since it's too costly. All in all, my experience has been okay.
HMS Home Warranty was offered during the contract process when we bought the house a couple of months ago. When I filed a claim for my HVAC, I got in touch with them. I was able to get through and was placed on hold just for a brief moment. They answered my questions, told me to call a particular heating and air cooling provider, and got me the technician quickly. I had to pay the $100 deductible over the phone after which they came out, repaired it and let me know what was wrong with it. They were able to take care of it for me and I didn't have to be there. They were flexible so that was nice. The process lasted a couple of days and everything is working. I haven't had a problem with it since, so it was good. It was a great, simple, smooth and easy process.
HMS Home Warranty got offered when I bought my house in January and we got it. We have two or three years with the home warranty, so it's going to be a long time. Submitting the claim was easy since it's just online. It took a little while to figure out what we needed as far as claim number though. It was confusing at first because we never did it before. After that, all the people that were involved in doing the repairs got a hold of us almost immediately. The first tech they called was two hours later and then after they switched it over to somebody else, it was the next day. It went pretty quick and smooth.
Though it wasn't HMS' fault, the only issue we had was that our house has a specific type of air conditioning unit and the original tech that they were going to send out couldn't work on it. The technician that actually came out was amazing, however. He did a full inspection of the unit and I got to make sure it was working properly. He had to replace the compressor and gave us a heads up on issues to watch out for in the future. He didn't just come out, do the basic repair and leave. He did exactly what you'd expect a tech to do. That was two months ago and there have been no issues since then, so he did a good job. He took care of everything and went above and beyond. I'd definitely recommend HMS to anybody else.
I never write reviews but our experience with HMS was abysmal. We had to have a furnace replaced - we still would have had to pay almost $1,000 out-of-pocket with HMS's service (despite everything saying it would be $100 deductible - of course there were hidden elements we had to pay for) and their provider was not only INCREDIBLY unprofessional, but they couldn't replace the furnace for almost 2 weeks (and it was below freezing where we live). We wound up paying to have a separate company do the work (2 days later), and HMS offered us only a $500 counter credit for an approx. $3,000 furnace.
We were obviously unhappy with the service and wanted to cancel the remainder of our year's coverage (which we prepaid for), but HMS wouldn't let us. But worse than that, I spent SIX MONTHS calling, asking to speak with supervisors, getting cut off or told a supervisor would call me back (which they only did 50% of the time), bounced from department to department, and generally given conflicting and useless information. In the end myself and my husband spent AT LEAST 20 hours on the phone, and we walked away with only our counter credit after having sunk over $1,500 into having HMS coverage for the last few years (which we originally purchased just so that we could cover our furnace if it gave out as it was old when we bought the house). Complete waste of money and was treated HORRIBLY - I would absolutely not recommend.
When I purchased the house, the real estate gave us a year with HMS Home Warranty and I've been getting them ever since. Submitting claims has been very good and usually when I have a problem, I call them up and somebody's out the next day to either do the repairs or evaluate what needs to be done. The most recent claim was for my washing machine and the technician was outstanding. They came out one day and said it needs a transmission and many others then they decided it was beyond repair and the cost would be too much. If they repaired some of the things, they would be right out again to repair something else on it. So, they replaced the washing machine with a comparable washing machine that GE installed. The GE team was very good and everything was done within a half hour. I'm quite satisfied.
I'm a real estate agent and I saw that HMS Home Warranty was a good product and wanted to take advantage of it. It's been excellent submitting a claim with them and I get good responses back. Also, the people who have come out to work on the house did a wonderful job. The technician called me right away to explain that I'm on his list but he's busy, and then it took him about a week to get there. He's very nice and thorough, and I recommended him to my nephew who had a heating and air issue. The repair done has worked so far.
I purchased a home in 2012 and received from the sellers a home warranty from HMS. I sold the house I bought and I offered a warranty to the new owners as part of the selling agreement. I purchased a new warranty again on the home I own now. I've submitted three claims to them over the years and it was easy peasy and they followed right up. Locally contracted technicians came and they went through Home Depot here a couple of times. All have been good experiences. The last technician I saw was for my air conditioner. I had to recharge the Freon this summer and in that case, it would be good to have a warranty.
I've always heard, "Don't get a home warranty. You're throwing your money away." But I've had the opposite reaction after I've had the warranties. I had a water heater go out in the last house and it was leaking in the upstairs. They got right on it on the same day. and I had a water heater replaced. Having a warranty has been beneficial for me and it's a nice peace of mind on top of that. You don't have to worry about saving up money or worry that you're going to have to replace something because you know it's already taken care of.
We've always purchased new homes in the past and it's the first time we purchased a used one so we needed a little extra protection. HMS was suggested by the real estate agent and was part of the house purchase. When I submitted a claim, it went extremely well and everybody there was very nice and helpful. They explained that I wouldn't be charged for another call. Then the first technician who came to the house for our range top was horrible and very rude. My husband didn't want him back in the house so when we called back, we asked if we could get a different technician. The second guy was extremely nice, very helpful, and took care of everything. The work performed was done professionally and in a timely manner.
My realtor told me HMS Home Warranty was a good one to purchase, and it seemed like a smart thing to do so I got it. Submitting a claim is easy. The only thing is maneuvering the automated phone when I call. That can be a bit time-consuming when you're in a rush or trying to multitask. My interaction with the claims rep goes really well. They get my information, explain the process and say that I'll be contacted. Dan, the technician, was really good. The last time he came was for my HVAC. He was really sweet, nice and understanding even though he was busy because it's summer. I had a more urgent issue because my condo's HVAC went out. It's 90 degrees and it was awful.
My condo doesn't have any windows that you can open for a window unit AC and even if you open the door, it's not going to cool at all. The process went fast and was all done within a week. The only issue that I had was the removal of the old HVAC unit which was on the roof so that took a while. I don't think that that was on his priority list but it didn't dissuade me or make me upset at all. HMS Home Warranty did as best as they could. The unit has been working fine so they did great. I was there when they installed and they were testing it. I discussed it with them and they made sure that it was cooling before they left to go to their next job. I appreciated that. The last thing you want is something to go right and then ask them to come back. They were really patient with me and stayed until it was done. They're doing what they're supposed to do and I'm very satisfied.
I was in need of a home warranty and I got HMS. The claims representatives were knowledgeable even when I wasn't necessarily clear in what I needed to have done. They were able to assist me. When I made a claim, they selected a company the first time. But if I have a similar one that I need to file, I can use the same company. There was a technician who was hitting on my daughter and I reported that. They didn't give me a follow-up but they said that they were going to address it. But overall, the quality of their work has been excellent. I typically recommend it to other people who are first-time homeowners. I tell them HMS is what I have and it's been a good experience. So, having something that I can link them to so they would have direct information would be great.
HMS Home warranty was recommended to us by real estate office by the time of purchase of the house as one of the best on the market. On the contrary, this is the most terrible home warranty company I have dealt with in the last 25 years. Last Saturday, July 22, 2017, during the thunderstorm and very heavy rain, our sump pump broke and started to pump water into the finished basement. We have contacted HMS immediately, explained them the severity of the situation. We had to run with buckets non-stop in order to get the rising water out of the basement. HMS gave us a number of just one plumbing company and assured us that they will contact the company and send someone to our house shortly.
An hour later, since no one called us back, we had contacted that company and they were very surprised, they have never heard from HMS. Furthermore, they said they are not coming after hours, because HMS does not pay them their after hour rate! To make the long and painful story short: today is Monday, July 24th. No one had come or have intention to come to fix sump-pump today. The only plumbing company we were giving is not cooperative, and the HMS customer service does not care: "We don't have anybody else. Supervisor is not available. Deal with it yourself. Have a nice day!" We live in the close proximity to Fort Wayne, IN – very large industrial city. It is really hard to believe that the Nationwide Company cannot find someone to fix an emergency situation at once. I would highly advise consumers not to buy a home warranty from HMS.
Had an issue with two AC units (one which was noted as a defect on my home inspection), paid them $100 and afterward learned they would not honor the warranty because the ACs had "known" issues. I made clear during the diagnostic and over the phone that one of the units should be covered because it came up clear in the inspection. They didn't care and said that I could submit my inspection for their review which takes 30 days. That's 30 days in 100 degree heat for them to waste more of my time and money. I'm going to call Member Services and try to cancel my warranty and try to get my money back.
HMS Home Warranty Company Profile
Company Name:

HMS Home Warranty

Address:

1625 NW 136th Ave

City:

Sunrise

State/Province:

FL

Postal Code:

33323

Country:

United States

Phone:

(888) 490-2015

Website:

http://www.hmsnational.com/