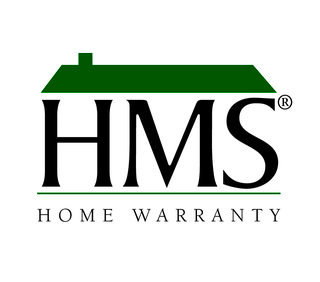 Consumer Reviews and Complaints
Feleke - We appreciate the kind words. Thanks - Amanda
Original review: April 22, 2017
HMS is a good company. Submitting claims with them is effortless. I would just call them and they would give me somebody to call. The technician that they sent were respectful, and they took care of anything I ask for them. The quality of their work is very good and so far, I'm happy with HMS. They should keep up the excellent work.
Riana - Thanks for sharing!
Original review: April 18, 2017
We were buying a new home, and we didn't know what we were getting into with our new house. My sister told me about home warranty in general and then my realtor told me about HMS in particular. My sister had had good luck with her warranty company, and it was a good decision for her. But we went with HMS and submitting a claim was great. It went very quickly, easily, and efficiently. The claims rep was fast, efficient, and professional. And the technician who came out was also very fast, efficient, courteous, professional, polite, friendly, fantastic, and he cleaned up after himself. The quality of the work performed was great. It's been an easy and great experience. I am very, very happy that we had HMS and pleasantly surprised at how easily it works the way it was supposed to.
We definitely try our best to keep you up to date when you place a claim! Good to know we met your expectations! - Amanda
Original review: Jan. 19, 2017
When I submit a claim, I call HMS and tell them what the problem is and then they call me and let me know who is going to come out once they find somebody. If there's a part that they have to order, they let me know about it and when they'll be back. Then another company calls me and lets me know when the part's back and when the technician would come. They also let me know the prices, half now and the other half when they come back out or when they finish with doing the work.
So far their work has been beautiful. They do their job, I pay them and they give me a receipt, and that's what I like about HMS. They came for my furnace last year around the time it got cold, and the guy fixed it. I also had a little stoppage in the pipe and they fixed it too. They've been pretty quick with what they do. The only thing I don't like is the $100 deductible, which I wish was a little cheaper but it is what it is. They fix the stuff, so I can't ask for anything else more than that.
Do not by any means ever get a home warranty with HMS. I have had my own issues, and some basic searches on the internet reveal they deny a lot of claims and are a pain to work with, in addition to working with low-quality contractors. Dealing with HMS has been one of the worst customer experience services of my entire life. I had a claim denied due to what a claims officer called a pre-existing condition. Ignoring for a second that it was not a pre-existing condition of which I was aware, I politely asked to speak with a claims manager/case specialist to talk about the decision, since the customer support representative had no authority to change the claim status. What ensued has been a terrible, exhausting back and forth where I keep calling and asking to speak with a manager and miss the callback because I cannot be tied to my office or work phone due to the nature of my work.
I have asked repeatedly for the manager to leave direct contact information so I can call them back, but all I get is the 1-800 number, which puts me in contact with another customer service rep with no power and no ability to get a manager on the phone while I'm on the line. The customer service rep says a manager will call back within 24 hours, but I have waited up to 5 days between calls from them. I have now missed calls three times from a manager, spoken with 7 different customer service reps and each time I calmly explain that I need whatever manager calls me to leave direct contact information so I can get in touch with them but no one ever does. This has been one of the more infuriating experiences of my life, and it's now been over a week and I still haven't been able to speak with a manager on the status of my claim. So that's the customer experience portion.
The claim denial portion is just as egregious. After owning the policy for over a week, I found out I had a gas leak in the house - a gas leak that was not present or detected at the time of inspection. Yet the claim was denied because the plumber they sent out said the sealant around the pipe was old. So HMS then jumped to the conclusion it was a pre-existing condition. So first, the condition was not the pipe sealant, the condition was the leak, and pipe sealant can be old without having a leak, so there is no way to tell when the leak started, despite the pipe sealant "looking old". Second, on the HMS website, it says they will "repair or replace covered systems and appliances no matter the age, make or model. Plus, there are no home square footage restrictions and no inspection required."
So while I cannot prove the gas leak didn't exist before the policy went into effect, HMS cannot prove the gas leak DID exist before it went into effect. They are just basing it on the fact I only had the policy for a week. So the consumer does not get the benefit of the doubt here, which is terrible customer service. Absolutely terrible. Based on everything stated on their website, this claim should not have been denied, yet it was, and I have been unable to speak with anyone in authority about my case.
Anyone that has a problem with them should submit a complaint to the Consumer Financial Protection Bureau because HMS makes fraudulent claims on their website about their coverages and support, and puts forth no effort to help you resolve any issues. So now I have a denied claim, a plumber asking for the $85 deductible, a week without gas, and I'm looking at having to spend another $600 to get the leak fixed. The worst. This company is the worst. The only redeeming factor is the customer support representatives are nice, but they have NO POWER and so cannot actually be helpful.
My HMS Home Warranty came with my house when I first purchased it. I usually call and speak to a representative when I submit a claim. They give me all the information I need to be able to contact someone to do the work. There have been a couple of times that I have had trouble getting in touch with the technician that they recommended. But when I call them back, they help me find somebody else to do the work, usually within 24 hours. Sometimes it's even within a few hours.
The last claim I had was about my garbage disposal. With the first company that HMS gave me information for, the technician was very difficult to get in touch with and kept telling me that he would call me back to get me on his schedule, but then he didn't. After a couple of days, I called HMS back and they gave me another technician whom I had worked with before and that went very smoothly. HMS has always been very good about working with me in finding somebody who can come out. There was one time in the middle of a snow storm where my heat had gone out. They worked to try and find somebody that could get out as quickly as possible. They're always very friendly and efficient. I feel confident about the maintenance of my home because I have them as a partner to help me through that process.
HMS Home Warranty was provided by our seller of the house that we bought in August. We've used it two times already and both times, I submitted the claims over the phone. The reps were very friendly and I had no problem. They got back to me immediately and all the service providers that we have gone through to get the warranty work done have been awesome. I've had nothing but good experience.
One claim was for when our garbage disposal was leaking. I called HMS and they assigned a plumber to me. They told me to call them and gave me my reference number for my claim to give to them. I then called the plumbers who were able to come out and fix my garbage disposal within a day. It was super fast and they were very professional. They had to call HMS and tell them that the disposal needed to be replaced but that didn't take more than 15 minutes. They came back, replaced it, and they were on their way. It was really easy and the quality of work was excellent. HMS is worth the money. We like them so much and we will renew.
When we purchased our home, we purchased home warranty coverage through HMS. Shortly after moving in, we had a circuit board go bad on our HVAC system. After a week of HMS searching for a vendor they would allow us to use, we had them come out to diagnose the problem. This turned out to be a circuit board that had gone bad. The repair guy told us HMS had to authorize the parts and labor before they could proceed with the repair. 5 WEEKS later we found out that they wouldn't cover the circuit board repair. This was a relatively minor repair (about $500 after the deductible). They claimed that because we had a zone controlled system, they would not cover it.
Just to show the level of poor customer support, they have this trick when you call to put you on hold with no hold music, no announcements, nothing to indicate you are on hold. Twice I hung up thinking the call had dropped. Finally I figured out that this is their intention. The only way I was able to speak to someone about my claim was to call from a different phone. When I did this, there no wait time, and I was able to speak to someone in a matter of minutes. So, OBVIOUSLY we will not renew our coverage with this company. I would seriously recommend researching these companies before you get to closing on your home, and have your own policy ready (and not just accept the one the closing company recommends).
HMS Home Warranty only comes when I have an issue. If I call today, they'd be here quick. They came out on several occasions. The work's been very good and they fixed everything like they said they were going to. I would definitely recommend them to anybody who needed that sort of service.
How do I know I can trust these reviews about HMS Home Warranty?
762,011 reviews on ConsumerAffairs are verified.
We require contact information to ensure our reviewers are real.
We use intelligent software that helps us maintain the integrity of reviews.
Our moderators read all reviews to verify quality and helpfulness.
For more information about reviews on ConsumerAffairs.com please visit our FAQ.
My real estate agent is the one that suggested HMS Home Warranty. I have done submitting the claim over the phone and their representative was very polite and helpful. The technicians come out usually within a couple of days and they've been very professional and efficient. Their quality of work has been good so far.
Experience with HMS Home Warranty has been great. I first heard about them when we purchased the house. If there's a claim, I call them up and submit it over the phone. Then they will have the service provided and I'm happy. Working with the representatives has been fine. Some of their technicians were better than others but most of them were very good. I wouldn't have renewed if I wasn't happy with them.
When we bought our condo, HMS Home Warranty came with it. The previous owners bought it for us as part of the package. We were happy with the service so we stayed with them. The claims representatives were always helpful. One time, they gave me somebody but that company couldn't send somebody for several days. I called and HMS gave me somebody else.The contractors they have sent were fine except for one. We had a problem with the air conditioning. The tech came and checked and he didn't want to go up the roof to get to the compressor. He didn't have a ladder so he said he'd come back but he didn't come. We got somebody else and was all taken care of. The work was perfect and we're satisfied with it.
HMS Home Warranty was presented to me when I first bought my home and I've had it for 15 years. I submit my claims over the phone and the service person would call even before I call. And when I wind up calling, they already have all my information. With my most recent claim for the plumbing, the technician was good and took care of our issues. HMS' customer service is excellent. I've always informed my co-workers about HMS. I believe they have another warranty company and they said it sucks. I told them that they didn't try the HMS.
Our realtor gave us a couple of different choices for warranty and we liked the HMS option better. We had a problem with our air conditioner and we called HMS Home Warranty and told them about it. They gave us a company and we had to work everything out. They had to come out three times for the same problem and it's still not fixed. They put a Band-Aid on it basically and then it happened again. The technicians are great and the HMS representatives are friendly and very helpful but HMS doesn't want to replace the product. Nonetheless, they're still on top of the problem, and take care of the situation right away.
The realtor who sold the house to us chose HMS Home Warranty for us and it came with the closing. When I submitted a claim, I went to the website, filed the claim, and they gave me a call to confirm. It was a pretty easy process and whenever I talked to their reps, they were friendly and helpful. They also sent me an email with the phone number for the people who'd be doing the repairs. Their service techs came out when I had a clog in the drain and they tried for a couple of hours but said they'd have to come back the next day with a bigger tool. They did and they took care of that and the work was very good. HMS is worth the money and I'll renew it again when the year is up.
I have had HMS for one year and my coverage is expiring in 2 weeks. I received a notice in the mail that because I am an existing customer, I am able to receive "special pricing" for my renewal. They gave me 3 different coverage options for renewing and 3 different ways I could renew my coverage... online, over the phone, or through the mail. I went online last night and renewed my coverage.
This evening I received a voicemail that my warranty is about to expire and that "as a valued customer, we are happy to discuss options that are available exclusively over the phone." So I called back right away and immediately the customer service rep said that I already renewed so there is nothing else I need to do. I explained what was said on the voicemail and he stated that if I had not already renewed, he could have given me a free month or a larger discount than I received online last night had I called to renew instead of doing it online.
I became very upset upon hearing this and asked for my renewal to be cancelled so that I could renew for the larger discount. He claimed he could not do that because I had already renewed. He even asked a manager for assistance and there was nothing he could do. This is VERY POOR CUSTOMER SERVICE!!!! The notice I received in the mail claimed I was receiving "special pricing". However, it turned out to be not so special!!!! How was I supposed to know that 24 hours after renewing I would receive a voicemail offering me a larger discount??? Whatever discount is offered over the phone should be the SAME ONE offered online and through the mail!!!! Because you wouldn't give me one month free, which amounts to $43.99, you will be losing $527 next year when I DON'T renew.
I've asked for a manager to call me back. Someone by the name of Alex is supposed to call, but I haven't be contacted yet. There are plenty of other choices of warranty companies out there. You really should think about providing better customer service!!!! I feel like it's "Oh well, we got you sucked in for another year, we don't care if you're upset."
I have never had a home warranty before. When I bought this house, my realtor suggested that I get one and recommended HMS Home Warranty. This house also has a heat pump, which I've never had before, and I have heard bad things about it. I wanted to get a home warranty because I'm not confident in this piece of equipment. Everything has been incredible with HMS. When I had a claim for my compressor outside, the technician who came out said he tried all of his suppliers and he couldn't find the part he needed. So he called back HMS and HMS, through their network, found the part down in Miami, and they FedExed it here within a day or two. We got the unit fixed. It's incredible.
I tell people about HMS all the time. Most of the places that I deal with, the customer service is lacking. Not only does HMS has good customer service, but compared to others, it stands out the most. At work, I use my interaction with HMS on a couple of times as an example. Also, every vendor that they've sent out here has been incredible. The guys who came out to fix the door on my dishwasher explained everything that they were doing.
HMS understands their business and they do it well. They don't make any exorbitant claims. They tell it like it is. Their booklet gives just about the right amount of information and things are very clear. They're very easy to deal with and over the four years that I've used them, they're consistent. The experience has always been very similar every time.
I haven't had any issues with submitting a claim with HMS Home Warranty. When I do, they get back to me in a timely manner. I had to call once for my water heater and once for my HVAC unit. They were really friendly and professional. The technicians were also very professional and good. I didn't have any issues, questions, or concerns. If I did have any questions, I asked and they answered so that I can understand. Or they either gave me pointers, as with my HVAC system, like to change the vents and make sure there are no weeds around it.
My realtor told me about HMS. Every time I called them for a claim, their reps have been very nice and they've always got the situation handled. However, there was one time I asked why something wasn't covered and their rep couldn't answer it. But other than that, it's been good. The same can be said about their technicians too. However, that is with the exemption of my washer. This would be their fourth time to my house for the same problem which is frustrating. Otherwise, HMS has been fast and prompt and so far, issues have been taken care of.
Submitting a claim with HMS Home Warranty was easy, but getting everything covered wasn't always easy. When our dishwasher didn't work, the guy spent two hours trying to diagnose it and ended up being something with the door. And they said it wasn't covered which is kinda strange because the door is what keeps everything in there. So, we saved a $100 for nothing.
Things happen so we looked into home warranty and my husband thought HMS was the best provider out there. Submitting claims is easy, I do it over the phone, and the claims representatives are knowledgeable. I filed a claim for the toilet as there was some blockage in the line, but the water was still doing the same and still draining slow when the first guy left. We paid $300 and the co-pay was $100. We paid for nothing. I also had to fund them to remove the toilet and I wasn't expecting that. We dealt with it until we couldn't deal with it anymore.
We called again to make the same claim but it was already different because it was over 14 days. I complained to say the first guys should have fixed it the first time and they gave me somebody new. The last guys who came out were really good and did a good job. They even cleaned up after themselves. I had to clean up after the first guys. Nonetheless, I'm satisfied with HMS. They did great the second time and made sure the guys knew what they were doing.
I have made a claim for my washing machine in January. Now it is heading into the month of May. I call several times a week but get nothing but they are waiting on a part. HMS has sent me several low-grade vendors that collect your deductible and do little to no work. One vendor canceled on me twice and was two hours late on the last visit. I have been waiting for 4 without a working washer machine and I still don't have a definitive answer for when it will be fixed. The customer service just tells me they are tracking down the part but cannot give me a tracking number. I will not be renewing my warranty with this company and be putting in a BBB complaint in.
My realtor already had HMS Home Warranty and it was just carried over when I bought the house. Everything has been fine. If I have an issue, I call. I set up an appointment and they have somebody call me. The technicians have been phenomenal. They go above and beyond. The quality of their work has been good. The only issue that I did ever have is that someone was recommended and they ended up having a lower deductible than I did and had the exact same warranty that I did. Theirs was like $45 and mine was $100. I asked about it and they said at the time that I came in, that's what the deductible was. Maybe somehow theirs is different and that it's changed since I got into this.
Terrible experience. Do your homework & find a different home warranty company. These people are not honest brokers. They sell you a bill of goods but when you need them most they make you wait and double talk you out of a thousand dollars. When my air conditioning failed they sent a contractor. Then they refused to pay almost half the cost. They demanded $900 from me out of pocket. Their warranty is a sham. When you sign up they are NOT honest about the fine print that they will throw in your face when you need them. Also they hold up your repair for four full days before screwing you. Not good when it's your air conditioning not working.
I've been with HMS Home Warranty for six months. When I submitted a claim, I called customer service. The representative was very friendly. It took within a week for a technician to come from the time I submitted a claim. The technicians seem fine and knowledgeable. So far, so good.
When I bought my house, I chose to get a home warranty because all the systems in it were original so they're older. My realtor suggested that HMS Home Warranty might be the better of the two options that she presented. With the first claim that I submitted, everything went great and it was very easy and not complicated. The second claim which I submitted last week was because I'm having an AC issue. I had a company come out the first time but it seemed like the guy didn't wanna deal with it. He said I should call the warranty company and get it transferred to another company.
So, they transferred it to another company and a tech came out. But now they're saying that only a small portion of the job is covered by the warranty and I need to pay an extra thousand dollars to get the AC unit fixed. But it has not been fixed yet and it's escalated because I talked to somebody else that's in the business and they said that they would never do what the company is trying to do. Replacing coils with a coil that doesn't belong to that system and retrofit something is not actually fixing the issue and there's no guarantee that the fix would even work. It's been not nearly as easy as the first and there's been a lot of back and forth. I wish the company from the first claim is the company that I am using now. At this point with the AC unit, I don't know if the home warranty is worth the $500 I'm spending. It's been a difficult experience.
Submitting a claim with HMS was very easy. I called and told them what was going on and I had the plumber to get in contact with me. They came out one day and I ran home and led them into the garage. They measured to make sure they bought the right size, said that they'll be back in touch, and they did right away. They fixed the problem in no time. The work performed was good.
Yossi - We located your account and reviewed your claim. We called you and left a voice message with our direct contact information to follow up if you have any further questions. Thanks - Heather
Original review: April 25, 2017
I have made a claim for my dishwasher eight months ago. I spoke to them 20-30 times. They sent over a dishwasher that did not fit. After endless promises to fix it they finally granted my request to speak to a supervisor who simply said, "We are not going to do anything about it," and it's too late to return to the vendor after so many months, even though they were involved in the case the entire time, making Endless promises.
My daughter had a home warranty and then six months after she moved in, her whole entire furnace went out and they tried to fix it. So, I thought its well worth the money to have a home warranty. I had asked my realtor which one he thought was the best. He sent me the link and then I went online and signed up there. The experience with HMS Home Warranty was very good and the interaction with the representative was perfect. They made an appointment and they came out and then they had to order a part and then it took like a week. That was a little long, but I guess sometimes you can't avoid that since it was a refrigerator. The guy that they sent is super efficient and really very knowledgeable. The quality of work that he performed would be a 10 plus. He was excellent and did a great job.
HMS Home Warranty was the warranty that came with my house when I bought it. I have an old house and has a lot of issues which they resolved in my first year so I opted to continue to give them my business. Submitting a claim is straightforward and seems to work just fine. It used to be done over the phone with a real live person. Now it's automated and can be done online as well. I like talking to people so I miss the real person but it's okay. The claims process is fairly easy. I've been with them now for five years and the claims reps have always been very polite, knowledgeable, and helpful. Their service techs have always done good and quality work. I've never felt like they've tried to get one over on me. They always come in, do the work, and honor the contract. When things go wrong in my house, I'm really glad to have HMS Home Warranty in my corner.
It's the smart thing to do to look into getting home warranty. HMS Home Warranty is a good company. Our realtor purchased the warranty for us. Submitting a claim with them was done over the phone. Their reps and technicians have been great. All in all, our experience has been good and we're very satisfied with HMS Home Warranty.
I have been with HMS Home Warranty for a year and renewed for another year with them. The communication was very good and very fast. It was always within the day that we hear back from them. We've had a couple of issues with the recommendation on who to call and it's been fine. The furnace people were really good. We did have a plumbing problem that was not handled well. The people they recommended were specialists in heating and cooling. They do plumbing on the side. They didn't fix the problem with our toilet upstairs right so it leaked again. We appealed that and glad they gave us somebody who knows what they were doing. We called them and said, "We know that a plumber that we know is on your list. He may be more expensive but we like him to come back." That's what they did. We're happy with what HMS did.
HMS Home Warranty was provided for us when we bought the condo. We had one disappointment that something wasn't covered by the policy, but it was a logical non-coverage. When we had a problem with an appliance, the first people they referred to us were 90 miles away. We're down in Cincinnati and they referred us to somebody North of Dayton. Because of that, they couldn't get down for two and a half days. But the second time, they did much better. My experience with HMS has been pretty good in general.
The people who had our house before had HMS Home Warranty and recommended it. HMS Home Warranty was fantastic and their representatives are terrific. They were just right up. Whenever we needed them they were there and took care of the problem. Filing a claim with them couldn't be any easier. I just call them and they'll recommend a local plumber or heating or whatever it might have been. They come out and either fix it or get a new one.
HMS Home Warranty Company Profile