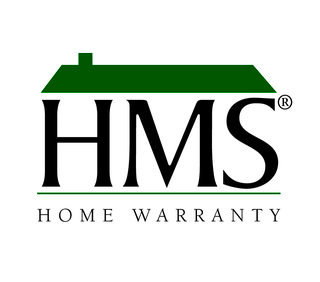 Consumer Reviews and Complaints
I purchased my house from my realtor 20 years ago and HMS Home Warranty was suggested to me so I got them. My interaction with the rep was wonderful when I sent in a claim. I've never had any problem. The service was good and there were good results.
I work in a real estate office and we sell HMS Home Warranty all the time. I'm on my third year having them and I've been pleased so far. I usually submit claims over the phone because I ask them to select a particular contractor. The experience has been fine and we haven't had a problem. A couple of the claims has had a particularly long wait period, like 15 or 20 minutes, but they're fine once they got through. I also have a rep that I can call because they're someone I work with in the business.
The claims representatives have been helpful and they usually can get me whoever I ask for to come out if I make a special request. Because working as I do, I know who I want to service my unit and all the things I prefer and it works fine. I had a broken water pipe in my kitchen and HMS sent someone out on the same day that I called. The technician from MRC Plumbing & Heating was great. He showed up on time and took care of the problem. The quality of the work performed was first-rate. I definitely recommend HMS all the time.
I referred to the documentation I have at house closing and used the phone number to call and submit the claim with HMS Home Warranty. It was a plumbing issue and the rep I talked to was fantastic. She did a really nice job in both taking and doing follow up steps because I ended up involving two contractors. The first contractor was able to accomplish one of the tasks but was not qualified to accomplish the second which is why the second contractor was needed to accomplish the second task.
There were a couple of older pieces of equipment in our 20-year-old house so I looked into getting a home warranty. My realtor recommended HMS Home Warranty. I submitted a few claims and they've all been super easy and were taken care of very quickly. All the technicians have been great, really quick to respond, very friendly and knowledgeable. So far, I've been very happy with their work. I didn't have to call anybody back to have anything redone.
HMS service has been great. Their people are fantastic. Submitting a claim is very quick and easy. The rep knew her job proficiently and when I called them then, they came the next day. I was extremely pleased. It was the air conditioner and the tech did the job quickly. It was out of freon so he filled it up. He also checked the vents for the temperature before he left to make sure it was cooling off. I noticed the difference almost immediately and it's been working ever since.
How do I know I can trust these reviews about HMS Home Warranty?
608,728 reviews on ConsumerAffairs are verified.
We require contact information to ensure our reviewers are real.
We use intelligent software that helps us maintain the integrity of reviews.
Our moderators read all reviews to verify quality and helpfulness.
For more information about reviews on ConsumerAffairs.com please visit our FAQ.
We got HMS Home Warranty with the house that we purchased. Submitting a claim was fine and the technicians who came out were respectful and explained what they were doing. Their quality of work was good and adequate.
My house was starting to get to the age where things might start breaking down and a friend recommended HMS Home Warranty. My experience submitting a claim was very good. It was a very easy process. The rep seemed friendly and helpful.Their technician was quick and he did a good job. Everything went very well.
When we bought the house I asked my realtor to advise me on which home warranty to avail of and he recommended HMS Home Warranty which I'm appreciative of. We've used them twice already and they've been professional, fast and responsive. We've had a lot of communication back and forth on the progress. The contractors they sent came out and made the necessary repairs. We are happy with the contractors' work. I intend to continue every year renewing HMS Home Warranty's service.
Submitting a claim with HMS Home Warranty has always been great and efficient. They identify the contractor quickly and solve the problem, and I have never had any issues with the contractors. I recommend HMS Home Warranty.
2 months waiting for service, 12 calls my cooktop has not been fixed yet. They call for follow-up but do not provide any information. Nice on the phone but nothing happens as promised. Now they want me to send the invoice for the cooktop, which I purchased 5 years ago.
I like HMS Home Warranty. My experience with them has been good so far. Submitting a claim was easy. I just did what the instructions said and the right people came out. Everything was pretty simple and the work done was fantastic. The tech was really good, friendly, conscientious, and quick.
We had problems with our heating and air conditioning systems. I called HMS and they did a great job of following through. Originally, they said there weren't any technicians in the area that were in their program that they could recommend. Then while I was doing research to find a repair company in rural Kansas where we were located, I got a call within about 45 minutes to an hour from a technician. The claims representative had gone the extra mile in trying to help their customer by finding somebody that could assist us.
The repair company techs came out and they helped us. They did a good job diagnosing the problem. They had to order a part that wasn't in stock, then they came back to put that in. Right now, our appliance seems to be working okay. I was satisfied with the support and the process. HMS had sent an email, requesting a feedback, so I gave kudos to the rep that handled my claim. Bravo Zulu.
The whole process of submitting the claim with HMS Home Warranty was easy and I had a very good experience. The technicians were out twice, and I had good rapport with them. They were knowledgeable, friendly and prompt. I was satisfied when they were done. Overall, HMS have met my expectations.
When I bought the house, the previous owner had the HMS Home Warranty on it so we went ahead and continued the service. For our last couple of transactions with HMS Home Warranty, I had a very pleasant experience in the claim submission. The phone calls with them and them accepting all the quotes that were coming were fabulous. Last year, it was very easy and quick filing the last two claims. I have no complaints on the quality of work that was performed and I'm a satisfied customer.
Submitting a claim with HMS Home Warranty has been very positive. The turnaround seems to be fairly quick. We've used it several times and the technicians have been very knowledgeable and on time. We are satisfied with the quality of their work. We feel that HMS is so valuable so we will likely renew it after it expires in a year.
My experience when submitting a claim with HMS Home Warranty has been excellent. The technicians have been absolutely great except for one and I never had that company come back again. I don't think the technician did what he told them he worked on but I couldn't prove it. Nevertheless, I have recommended HMS.
We've made several claims with HMS Home Warranty. We had some problem with the fridge which was looked after by Sears, and another with the air conditioning unit which was done by a local contractor here, and everything has been very satisfactory. All the contractors that have looked after us on behalf of HMS Home Warranty have been excellent. I'm pretty happy with them.
I would recommend HMS Home Warranty. It has always been a pleasant experience with their reps every time I've called in. Whoever I talked to multiple times went above and beyond. When the service providers weren't able to get out soon enough, their reps would tell me they'll find out somebody to get out sooner and they'll call me back. They did all the work for me which is great.
HMS Home Warranty was recommended by the realtor when I was putting the house I was selling on the market. I submitted a claim for the HVAC system and called it in, and they took care of the majority of everything. They connected me with the local provider who got in touch with me immediately. They came out, inspected it, rode it out and sent it in to HMS. Then I got a follow-up telling me what was going to happen and what kind of timeframe there was. I was there on that day and it couldn't have been any easier.
The timeframe was within a couple of days. They even had to procure some of the items and they still had it turned around in no time. It wasn't inconvenient at all and I was surprised at how well it went. Also, the quality of their work was great and they did a fantastic job. It wasn't like they were skimping or trying to cut corners. I had already gone out of pocket and got some other quotes because I thought I was going to end up having to buy this, and my realtor was the one that said I paid for the upgrade so I should talk to HMS Warranty. I got a hold of them and they said they covered it.
HMS came when I purchased my home last year. The first couple of claims was not a great experience, but after that they have been fine. My air conditioner had an issue and they didn't cover it very well, and they wanted to charge me a bunch of different things. I didn't particularly care for the person who came out. After that, they seemed to be a little bit more open to me being able to make a selection of contractors to pick from, somebody that was more available and somebody that I already knew the company and the reputation of, which I really appreciated. This year, I filed one claim and everything went very well with it. The only thing I didn't like was that HMS didn't let me select the company. It's my house and I want to select who comes into my home and who services my stuff. That's an important thing to me and that's something they don't allow. Everything else was fine.
I also had a hot water heater that needed to get replaced and HMS had to do something a little different. They had to add an expansion tank, and they made me pay for that. The other thing is they made me pay for a haul away fee, so I have my deductible but then I also had additional expenses. But they did cover the replacement on the hot water heater so overall, I was pleased. I made the decision to renew with them since I was pleased enough to go ahead and renew it this past year. I would definitely recommend them, but I would look at other places before I make that decision to refer somebody else to it.
HMS Home Warranty has provided exactly what they sell. I've had prompt, courteous, and efficient experiences when submitting claims with them. The rep I spoke to was professional, gave me correct information and handled my claim expeditiously. I've had two claims where the same guy came over. He replaced the blower motor in my furnace one time then also replaced the capacitor in my outside air conditioning unit. He did the job well and remedied the problem.
We bought our house a couple of years ago and it has HMS Home Warranty in place. Submitting a claim was very easy and simple. I can do it online or call them in person. I submit my claim and they pay for it. No issues. Their reps are always courteous and always give me a technician very quickly. The service that we got from them was always prompt. The technicians that came over to service were great. We've had our air conditioner serviced twice from two different technicians and both of them are very good. They were able to resolve the issues within that same hour. They came out and knew what was wrong and fix it and they were on their way. They did a good job. I'll renew my warranty again in December when it comes up and I have recommended them to other people.
I had AHS before and I wasn't happy with it. They sent out one guy who was higher than a cat and the other one was drunk. One of them cut a big hole in my kitchen wall to fix the leaking shower, and after that he wanted his check. I told him he wasn't finished and he said, "I just have to fix the leak, I don't have to put things back like they were." He left me with two and a half foot by four feet hole in my kitchen wall. Then I chose the recommendation of my real estate agent and my mortgage broker which was HMS Home Warranty. Every experience has been good with them.
HMS sends out licensed professionals and their service is usually quick depending on the urgency of the issue. When my refrigerator and ice maker went out they had someone out the same day. When two different things went wrong on my air conditioning, they had someone out and it was fixed. On the first call, it was fixed that day. The second time they sent someone out that day but we had to wait till Monday for them to fix because they had to order a new motor part and it wouldn't be in as it was on a holiday weekend.
Then I had trouble getting the outside faucets to shut off when the people did some repair work in the water lines in my area. HMS sent out Semco the next day as I told them it wasn't an emergency. When the contractor called in to get the authorization code to do the repair, they were told that the faucet isnt covered because it was outside the house, but the pipes to be repaired were inside the wall. Then I had to pay the $75 service call because Semco came out which the person at HMS could have said that it's not coming under my warranty. I wouldn't have paid $75 for somebody to come out and they couldn't fix it. That's the only issue I've had with HMS but I've been very pleased with the people they've sent out with the promptness. They've been polite, nice, friendly and helpful too.
I recommended them to all my neighbors. I'd tell my neighbors they're crazy if they don't get a warranty with HMS. I'm 61 and I have been single most of life and I used to do my own repairs but now I'm aged and impaired, I am not physically able to do it anymore. I want a licensed professional. I'm on a fixed income, I can't afford the outrageous price. It's really a lifesaving for me literally as I have a heart condition, diabetes and I'm handicapped. And the heat affects my heart. That's two times in the worst heat, most humid hottest summer in this area that they've gone out and taken care of me quickly.
I've had to use HMS Home Warranty four times already and I've never had a problem with them. When you submit a claim, it seems to move along pretty quickly. They're quick to email you back and let you know that your claim was received, and they'll let you know who's coming and when to expect them. I appreciate knowing that instead of having to sit around all day, waiting for someone to come.
It was very easy dealing with the claims reps. They're very competent. However, I was disappointed the last time that I had a technician come out to work on my air conditioner. Although he said that the a/c needed to be replaced, HMS didn't replace it. Instead, the tech just put Freon in the a/c and charged for that. Eventually, we're going to have to buy a new central air unit because the home is old. Nevertheless, I would recommend HMS to anyone, and I plan to renew our home warranty when the current one expires.
I got HMS Home Warranty through my realtor when I purchased my home about two and a half years ago. I did some comparisons but eventually went with the recommendation and I bought a three year policy. It is very easy to submit a claim. They provide two options--over the phone or online--and both options work very well. Online is very convenient and an option I'm very pleased with because sometimes if I'm outside like walking to my car, I can get to the internet. But if I'm at home sometimes, I prefer calling. Every time I call and speak to someone, they're very, very helpful, courteous, answer all my questions, with no delays, and tell me what to expect after we hung up the phone.
I had a claim a few days ago for my air conditioning unit and I actually missed the technician on the day I initially scheduled him because I had an emergency at work so I have to go to my office. But he was very pleasant about it and said, "Hey, no problem. We can reschedule." We rescheduled for a few days after that and he came out, looked at the problem, assessed it within an hour, and had my AC back up and running. He explained everything he did and also offered some other tips for maintenance of the system and gave me a few options. I was very pleased with the service and the quality of work performed was excellent. Having HMS is definitely a valuable service. I highly recommend it to friends and family. They're excellent, expedient, and great value.
HMS Home Warranty was recommended by the realtor and was easy access. So far, the two claims that I filed were fixed the first time. I had a case where it wasn't very clear what was included or not in my package so I had some conversations with the reps and it was kind of confusing, but we cleared it up and worked in a professional way.
Farid – We sincerely apologize for any delays you experienced with repairing your wall oven and that the outcome of your waste line claim did not meet your expectations. Please know that we make every effort to ensure our claim decision adheres to the terms of the warranty for both covered and non-covered items. We regret to see that you cancelled your warranty and thank you for sharing your experience. Sincerely - Louise
Original review: Sept. 28, 2016
The company is a crook. My waste line was broken and I called HMS to schedule an appointment. Plumbers show up in my house, took pictures, and sent them to HMS for approval. Plumbers told me that pipes are rotted because they were old and it will cost about 700-800 USD to fix it. The HMS came back to me saying that they will not approve my plumbing request because it was not installed properly. How person sitting in the office identified it just looking at the pictures? I bought this house 4 years ago and inspection did not say anything about wrong pipes installation.
I suggested to seek for the second opinion but HMS refused. I had very unpleasant conversation with customer service representative and their manager John. I lost my 100 USD deductible and paid out of pocket 700 USD to fix my pipes. My previous experience with them was also bad. It took them ONE YEAR to repair my oven. I broke the contract with them and I will not recommend anyone to make business with them.
HMS Home Warranty was part of the deal when I bought my house. I have them for four years now and I renewed my warranty on my own. There's a $100 deductible each time you make a claim and I've only turned in three or four claims which they've answered every time. The service is immediate and the cost is very low for the service that I get.
When I have a claim, I call and advise them what the situation is and they tell me if it's covered or not. If it's covered, they contact the service provider and turn it over to them. They give me a call immediately or give me a text saying they can come out on this date. Usually, it's the next day but I had one claim where they came out the same day. They set up a claim that's convenient to me and I paid the guy $100 or put it on the credit card. I know now that to get anyone to come out to your house is either $150 or $250 minimum. It's not worth the time, gas and everything to come out so to pay $100 and have them take care of the materials and labor is a no brainer. I've had plumbing and electrical issues and they've fixed all that was wrong.
They've also updated the system where now you can even go online to file a claim. They've given me no hassle and it's a good value for what it is. My house is 10 years old so different things are going to start to show some age and for $500 a year, it's a pretty good trade off. I'm an insurance professional and I know good work when I see it, and their work has been excellent. I never had another issue with anything they've repaired. However, I had a concern about the little limit with the air conditioning units. I live in Georgia and air conditioners are important here. It's not really a luxury but a necessity. But for $500 I can't expect them to come out and pay $6,000 for a new air conditioner. So it's better than nothing.
I bought a house and the seller got HMS Home Warranty for me. It's been very easy submitting claims which I do online. So far, everybody's been very nice and professional.
I had a friend that had HMS Warranty and he was very happy with the services. I ended up getting the same plan that he had for his home. Submitting a claim has been pretty easy and the technicians have been responsive. They did an assessment diagnostic on my washer. It was really minute and I didn't really require the service but I did pay the deductible. It was one of those things with lifting the hose up, but it solved the backlog problems. It's a give and take with the deductible, but overall I'm happy with that. It's a great service and I'm glad that I have it. I've referred it to several other home owners I know.

Michele LernerMortgage & Real Estate Contributing Editor
Michele Lerner, author of "HOMEBUYING: Tough Times, First Time, Any Time", has been writing about personal finance and real estate for more than two decades. Michele writes for regional, national and international publications in print and online for a variety of audiences including consumers, real estate investors, business owners and real estate professionals. More about Michele→

HMS Home Warranty, a member of The Cross Country Group which specializes in service businesses, has been providing home warranties for more than 35 years to homeowners, homebuyers, home sellers and real estate professionals in the 48 contiguous states and the District of Columbia.
Network of service providers: HMS has a network of more than 40,000 licensed and insured service professionals throughout its coverage area.
Round-the-clock access: Home warranty customers can make a claim 24 hours a day, 7 days a week by calling a toll-free number and using an automated service, talking to a customer representative or going online.
Instant coverage for sellers: Home sellers who sign up for the warranty receive immediate coverage, pay at the closing table in most states and have 180 days of coverage with an optional extension as long as the home still has a listing agreement with a real estate agent.
Preventive maintenance benefit: Homeowners who don't make a claim during their first year can receive a preventive maintenance service on their air conditioning and/or heating system during the 10 through 12 months of their contract, valued up to $100.
New appliance discounts: Homeowners can take advantage of the company's deep discounts on new appliances even if their current appliances are in good working order.
Benefits for all consumers: All types of consumers will benefit from this company. First-time buyers and owners of older homes can upgrade for additional coverage of up to $1000 that can be used twice per contract year. Sellers will benefit from the instant coverage and delayed payment for the warranty. Real estate agents have access to "Marketopia" for personalized sales and marketing support.
Best for First-time homebuyers, home sellers, owners of older homes and real estate agents.
HMS Home Warranty Company Profile
Company Name:

HMS Home Warranty

Address:

1625 NW 136th Ave

City:

Sunrise

State/Province:

FL

Postal Code:

33323

Country:

United States

Phone:

Website:

http://www.hmsnational.com/