Conn's Appliances
We are a specialty retailer currently operating approximately 90 retail locations in Arizona, Colorado, Louisiana, Mississippi, Nevada, New Mexico, North Carolina, Oklahoma, South Carolina, Tennessee and Texas. We sell furniture and related accessories for the living room, dining room and bedroom, as well as traditional and specialty mattresses; home appliances, including refrigerators, freezers, washers, dryers, dishwashers and ranges; a variety of consumer electronics, including LCD, LED, 3-D, Ultra HD and plasma televisions, Blu-ray players, home theater and video game products, digital cameras and portable audio equipment; and home office products, including computers, tablets, printers and accessories. We also offer a variety of products on a seasonal basis and continue to introduce additional product categories for the home to help respond to our customers' product needs and to increase same store sales. Unlike many of our competitors, we provide flexible in-house credit options for our customers in addition to third-party financing programs and third-party rent-to-own payment plans.
Consumer Complaints and Reviews

I purchase a LG Gas Range Stove on 11/19/2015, with the 36 Mo. Warranty and upon the selling of the stove and warranty I was told by the salesman (Gerald **) that if any problems everything is covered for repair when Conn's delivered my stove it didn't even work. This was around the holiday time and Conn's could have cared less, Conn's took their own sweet time and came out and fixed a brand new stove.
Months later the inside of the stove glass was leaking in the inside of it, I called open another claim and relate over the problem with the stove and was told, "We don't cover that issue with the leaking glass." Over a period of time with the moister and leaking in the glass it built up corrosion and it spilled all over the door of the stove and window and Conn's wont repair/replace and all this come because Conn's didn't correct the issue when I reported the leaking inside the glass. Conn's still wont honor their warranty. I recently place in another claim. The pilot in the oven doesn't work. I'm here sitting with a practically new stove that I can't use the oven and still paying on it warranty and all.
I spoke with Manager Ms. ** and she stated on the phone she was escalating the issue and I was suppose to hear from VP. This is the Second time that she told me this from previous time and until this very day I haven't heard from anyone and my stove is still unrepaired and Conn's will do absolutely nothing about it. I advise people never to shop at Conn's if you looking for a company that will honor their words and warranty because that's not the case for Conn's. They do stand by that name and honor it well Conn's. I will not even give them a star because it is so sad and hurting to go somewhere and spend your hard earn money on something that is major a stove and it doesn't work and they want fix nor replace. I just have to go out and buy me one from Sears. At least Sears stand by their products and their name.
So please people BEWARE of this Company CONN'S and after reading all these complaints I don't feel so alone. Now this is so sad and bad on so many levels. I never seen, known nor heard of a company so heartless and none caring of people that comes out and purchase from them and they care so less of them that they just spits in your face. I even spoke with the store manager in Mesquite Tx, Alfred and he told me several lies that he sent out emails on several occasion but never give me any kind of responds he gotten nothing. I will keep on praying and trusting God that justice will prevail and be served.

Conn's is a Con Business with deplorable customer service especially in their warehouse. Went to purchase a stove from the Conn's in Tempe yesterday in which Cliff the salesman was amazing. On the other hand the customer service from the warehouse is DEPLORABLE. If you are going to purchase any appliances or furniture PLEASE, PLEASE, PLEASE go to Fry's Electronics, Best Buy, Lowes, Home Depot, Spencers, Ashleys, etc. The following experience is why.
My range went out this Tuesday, so I decided to go to Conn's to purchase a new stove. Knowing that they delivered to my city on Thursday, I rushed from work to the store in Tempe before 4:00 on Wednesday to ensure that the range would be delivered the next day on Thursday. The salesman placed the delivery request in the system for the next day, Thursday, April 6, 2017 guaranteeing it would be delivered then, so my husband could call off to wait for the delivery. When I got home I called the store to ask when the warehouse would be calling me to confirm the delivery. Cliff happened to answer the phone and told me between 5:30 and 8:30 that evening.
Well I waited by both the home and cell phone. Around 6:30 that evening I called the store again with concerns about the delivery call and not yet receiving my receipt via email (due to some new store protocol that receipts are sent by email). The manager told another salesperson who answered the phone to tell me they should be calling and the receipt should come soon. Around 8:00 in the evening I call the store for the third time to inquire about not receiving the call about the delivery and no receipt. The manager told the salesperson on the phone there was nothing he could do about the delivery and the receipt takes up to 24 hours (I'm thinking WOW REALLY). So I asked for the warehouse telephone number and immediately called the warehouse. A voice recording stated they were closed. This was around 8:15 pm. I am really upset at this time.
So I call in the morning around 6:40 a.m. to see if the warehouse is open. I spoke to a person named Laquita that answered the phone. She told me my delivery was cancelled due to no confirmation from customer and will not be delivered until next week. Well how can I confirm if you did not call me? She couldn't answer the question. So I asked to speak to her supervisor because I am very upset due having no stove to cook with for a week and also my husband calling off from work losing pay to wait for the delivery. The supervisor named Naketa came to the phone, after about a 15 minute wait, stating there was no confirmation for delivery from the customer again to me. I asked her, "How can I confirm the delivery if you did not call me on either of my phones," and I have records to prove this. She said, "We have no record of confirmation in our system."
So I tell her that I have my phone records confirming I had not received a call from them on either of my phones in which I kept by me from the moment I got home until 8:30 in the evening while even calling them prior to 8:30 around 8:15 in which no one answered but a voice recording saying they were closed. Her attitude was, "Ma'am that's not my problem". I asked her when was this call supposed to been placed to me yesterday. She stated, "I do not have my records. I will have to look into it". Of course she does not have that in the records because they NEVER CALLED ME. That right there confirmed they are lying.
If you are a supervisor and state that a delivery was not scheduled due to no customer confirmation, then you would definitely record the time of the call to the customer to validate your claim. Only an incompetent person would not do this. Obviously Conn's does not practice good customer service let alone decent. They only want your money, after they get that they can careless about the customer thereafter. This is why this company is a Con-Business only interested in your money. As long as they get your money they can care less about customer satisfaction. They told several lies in my experience. LIE #1: Your receipt should come to your email as soon as the transaction is finished. LIE #2: Your range definitely will be delivered by tomorrow Thursday, April 6, 2017. LIE #3: We did not get a customer delivery confirmation and have no phone records to validate this.
My advice to other shoppers if you are going to purchase any appliances or furniture PLEASE, PLEASE, PLEASE go anywhere else such as Fry's Electronics, Best Buy, Lowes, Home Depot, Spencers, or Ashley's. I have had good experiences with these companies. In example when Ashley's messed up my delivery a couple of years ago, they were honest and owned their mistake while also placing my couch I ordered on the truck that day to make sure it got to me by that night because I had called off work and was losing pay for the delivery. That's what I call customer service.
The situation with the stove is even worse because I need it to cook. Now I have to wait a week to receive a stove which will cost us more than the day pay my husband has lost to stay at home to wait for the delivery but the continuation of having to purchase take-out which is more expensive than cooking at home along with less healthy. This company has no morals, ethics or customer consideration while taking no ownership for their mistakes. As a customer I feel painfully screwed with no Vaseline while given no towel to clean up.

DO NOT BUY HERE or with this company. Worst place to deal with and worst customer service. This place honestly don't deserve a 1 star. It took 4 tries for this place to deliver furniture that wasn't damaged which was a fight to begin with. Now we need to exchange it due the fact it is the most uncomfortable piece of furniture I have ever sat on but the store manager name Derek gave us some BS saying that he most likely be better off getting us a return instead of a exchange which a uneducated person would know that exchange means you keep someone business vs giving them a chance to buy somewhere else! We have made a complaint to corporate twice via email but when ever we look for a update it keep saying that's our issue is resolved which we have had 0 communication about our complaint we filed... So how's this resolved!?!
We have given Derek the chance to make this return happen over a week now and he's has avoided us plus claims he's hasn't got a response from corporate with a yes or no... Honestly it's should NOT take 4 tries to deliver something not damaged especially since I spent good amount of money in that store and being in the retail business this is not how you do business! On top of this nightmare... the DC manager that Derek deals with told us by giving them a 4th try he will credit us $450 and that hasn't even happened yet or in their system showing it will. We got a update from corporate a week ago saying that it's up to the store manager Derek to tell us yes or no for a return or exchange. We have been trying to call Derek for this update (which I guess he doesn't realize that we know that he received this email last Tuesday around 1pm) but he will not take our calls or call us back.
The management here will lie to you and gives worst customer service. I held off for 2 weeks for this review because I wanted to give Derek a chance but sadly he has failed and I don't appreciate being lied to or him avoiding me. We are now 4 months in having this couch and there is a piece of metal sticking out by the corner cushion which had caused damage to the cushion and the same cushion now has discolor to it so we will be forced to use our warranty plan but a 4 month old couch shouldn't have these issues. BUYERS BEWARE!! If for any reason you don't believe my review or any other reviews... look at all the negative reviews on the BBB website which is close to 2200 bad reviews. If you do choose to buy here... Good Luck and hope your experience will be different.

When I went into the store to talk about my options for financing since I had been approved. The guy took me over to get processed again. This time they denied me and with no explanation why the lady picked up her cell phone and made a personal call! Then sales person guy said, "Sorry Elizabeth." and walked away! I never saw him again and no one wanted to answer my questions. Terribly rude! Do not waste your time at this store. They are rude and snotty! Worst customer service ever! I would give them a zero rating if I could.

I was preapproved for $5000 credit at the store in Shreveport La. When I called, they said that I'm approved for $2200 with a down payment of $99. So when I got to the store, they told me that I could pay the $99 today but next week, I pay $250 and my bill would be $275 a month. I told them no Thank you because that $99 advertisement sucks. It's only for a week and that would actually be $350 down!! Conn's is nothing but a rental place and the worst kind. I went right to Aaron's where at least I know what to expect.
How do I know I can trust these reviews about Conn's Appliances?
743,097 reviews on ConsumerAffairs are verified.
We require contact information to ensure our reviewers are real.
We use intelligent software that helps us maintain the integrity of reviews.
Our moderators read all reviews to verify quality and helpfulness.
For more information about reviews on ConsumerAffairs.com please visit our FAQ.

I purchased a washer/dryer with a cash option agreement if paid in one year for $2094.?? I meant my agreement and had the washer/dryer paid off in a year. I had to make about 7 phone calls, had to write the BBB and calling their automation phone system to check my balance. Finally when I called yesterday their phone credit system said I owed nothing. Checked my credit karma score today (3/31) and it still shows a balance of $891. I made screen shots of every online statement and screenshots of my bank account payments to Conn's. The minute Conn's tries to mess with my credit copies of all this information is being sent to every credit bureau.
So if you have to shop in Conns which I don't recommend make copies of every payment, make copies of bank info that shows when payments cleared your bank to Conns and write the better business bureau. Don't give the sales people a good credit review like they want because that is how Conns is keeping the good rating at the better business bureau. For now on when I need appliances I will be doing my shopping from stores like JCPenney to Home Depot and small businesses before Conns.

I purchased a TV from Conn's back in September 2016. I didn't have my homeowners insurance but was told to bring in back and they will deduct the difference. Well, I took my policy to the store in Duncanville, TX. and was told to wait 72 hours and call to get an updated balance. After waiting 72 hours I call the automated service to listen for my new balance and the to difference was only $48.75.
I then waited to speak to a customer service rep. for him to explain to me the $397.76 credit that I was expecting was deducted from the total amount due including interest instead of the total amount due no interest of the loan. Example; If I paid the loan off within a year owing $1,000 which I'm ready to pay off the loan my balance should be $603. But, if I paid it off in 36 months I would owe $2,158.00. Guess what they did? They credited the $397.00 towards the $2,158.00. I've heard ALL of the horror stories and was warned not to purchase from Conn's. The name says it all because they're nothing but CONN ARTIST!!!

I decided to purchase a living room set. I was looking for real leather. Well the seller show me real leather and fake leather so I decided to get real of course. I felt in love with them for some reason. When I went to make a payment I decided to ask another seller if the living room I had purchased were real leather. I show him the ones that I had purchased and he told me "no this are not real leather." I got to spoke to the manager upset of course and I told him what had happen.
Manager call the seller that had help me and I confronted him in front of his boss and ask him are this real leather. He's like yes they are. So that when I told him "They are not real. You sold me something fake." Then he changed his answer to "I didn't tell you that they were real." But of course his manager heard him and still couldn't do anything about it since I had already purchased them and sign contracts so I have to pay for something that is not what I wanted. Not even a discount just apologies. Really sucks. I will never buy from this store again.

I went over the date of my cash option for the furniture I purchased and I was not notified. When I called to "reinstate" the cash option I was never contacted to let me know that it had been rejected due to the fact that "Conn's charges insurance on the furniture to ensure that their product does not get damaged" and I had not paid the insurance. Why was I paying Conn's to repair my furniture each month then? I never used their repair service. So I currently owe them 90.50 for the "insurance" which I could also supplement with my own renter's insurance. Why was I not told this from the beginning? That way I probably wouldn't have gotten "rejected." I just finished paying $2,000.00 but I got rejected for $90, that makes no sense whatsoever.
The people on the other end are not apologetic at all, the woman on the other end said it was not their responsibility to contact me rather It is mine to contact them to check status update. They can't even send you a confirmation email to prove what you discussed. I have to call back in 72 hours to see if I got rejected or approved again. If I get rejected I will owe them another $1000 for furniture that isn't worth more than 1500. I am very dissatisfied. I will not be shopping at Conn's anymore and I will tell others never to go there.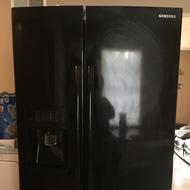 I started my account with Conn's 07/02/2015. I purchased a refrigerator among other things. I contacted them I believe September of 2016 because the refrigerator started sounding loud. They sent a Repairman over to look at the problem and upon doing so he discovered the refrigerator I purchased and the refrigerator they delivered was not associated with my Account. It was actually in a another Customer's Name. I was told I couldn't get the refrigerator repaired or exchange. I would have to pay $400 out of pocket for these Repairs. They sent me through numerous Departments to speak to and still they took No Action to resolve this issue at all. The End Result was telling me this was a Delivery Error with No resolution but calling me phone every month expecting me to continue paying for a product that's broken.

I have been a Conn's customer since 2008 and until then, aside from their mark-up prices, I have not had issues until now!!! I went in to the store at the 78216 zip code and wanted a laptop but since I had two existing accounts, I thought I should wait until I paid them off. Before I left the store I was stopped by a manager by the name of Joey **. After I explained to Joey that I did not want to have a higher monthly payment so I would wait to purchase the laptop. He said he could combine my two existing accounts (which included interest) and add it to my new purchase (laptop) which would be at a zero percent interest. Basically, he could combine my two existing accounts with my new account and my monthly payment would only be about $4 more a month. I said, that sounds great.
Well, I purchased my laptop on January 6th, and it is now March 19th and I still get about 3 calls daily regarding the two accounts which should have been closed and added to my new account. The credit department has contacted the credit bureau which has affected my credit negatively. I HAD decent credit until now!!! Do not, I repeat, do not have any associate convince you to purchase something to be combined with existing Conn's accounts. Also, I went back to the store and of course, once you leave the store, they do not care to help you. I wanted to return the damned laptop but I would have to pay a restocking fee and after asking if that could be waived, I was told no.
I have spoken with both Joey ** and Ramiro ** (Store Manager) at the 78216 location as well as countless people and supervisors at the credit department and this issue has not been resolved. I will NEVER shop at Conn's again. Please listen to me and don't let anyone talk you into something that sounds too good to be true, because more than likely, it is just that, TOO GOOD TO BE TRUE!!! The credit department does not communicate with the store level. Now, my credit sucks when it did not prior to my last purchase at Conn's. Another thing, I was told by Ramiro ** that this has happened to other customers. I suggested the managers stop offering this account consolidation!!! I also told the credit department to stop such transactions from going through.

I purchased a mattress from Conn's Home Plus in Denver (home city). I was financed for the full amount of the mattress and proceeded with making on-time payments for over a year. In November 2016 I was in a position to pay off my credit balance in full with $360+. After paying it off, I called every week for a month to ensure payment was received and was told EVERY time that I was at $0 balance. I waited for my close out letter that never showed up. I called again December 17 to inquire about the close-out letter and was told by representative that it takes time. I spoke with their credit department because I was concerned that on my credit report the account still showed "Open" and was at $415 balance. I disputed this and the account was CLOSED on December 23 both on my credit report and with Conn's.
Come February 9, 2017 I received a call that I was PAST DUE. I explained that the account was closed and they said there was a chargeback on December 7, 2016. HOW?! If they closed it on December 23, how was there a determined chargeback 3 weeks prior? I have called every day since February (it's now March) asking for them to dispute this OPEN account, yet again. I have sent 8 faxes and 20+ emails with my running bank statements and proof of the credit dispute, to which they continue to reply, "WE HAVEN'T RECEIVED YOUR PAPERWORK FOR PROOF!" I have spoke with over 10 managers. I've called and have been diligent in my pursuit to get this account off my credit report. They have docked me over 100 points because of "Late Payment." I'm usually very patient, but they're scam artists.
They have no desire to look at the FACTS that I paid my account! Do NOT finance with this company. They will take your money, say you haven't paid, ding your credit score and then make you run in circles to disprove their fraudulent assertions! This is fraud. I will be getting a lawyer since they're not helpful. I rightfully paid my balance and I'm beyond disheartened with their treatment, lack of organization, lack of respect and more than anything their unethical practices. STAY AWAY FROM THIS COMPANY. They will will charge you more than you ever deserve to be charged for your hard working money!!!

We purchased a portable air conditioning unit through their in house financing for 12 months to pay. It is now on its 8 month since we started paying. Our air conditioner now broke, so I called their in house customer service and she said to me that she's going to make an order for a repair and find technician that could help me and call me back right away. I've been waiting for the call but nobody called me back, so I called again that same day and no one is answering my calls already.
I called back the following day and I spoke with the same lady I talked to the first time, she said that she consulted my situation with her supervisor and said that it's too late to make the order for repair because their pickup days every Tuesday only because they have to take it out of state for a repair. And it takes how many weeks, What??? And the fact that I called her Monday, she didn't even bother to call me back. And she even said that she couldn't do anything about it. I asked if I could speak to their supervisor and she said to call back again tomorrow and even hang up on me. I called the store, and nobody can help me too. Even they said that their manager is not there too.

To start off I was wrong by not reading. Salesman sold me a TV on a 30 month zero interest rate note. I'm busy and never really pay attention to paperwork. I always make a couple payments at a time. Made a payment yesterday and actually looked at the statement. Balance and payoff which should be the same weren't. When I called to inquire I was made aware that the terms of the note were 36 months not 30... 29% Interest rate and no pay off early to avoid interest. WOW. I called and only thing I got was told was "You Signed." #1. Man I feel stupid. #2. Conn's you CONNED a 20+ customer. Never will I trade with Conn's again.

When I made the purchase I was told warranty would cover everything that would be wrong with the furniture. What I wanted the warranty was for scratches for moving purposes. You just never know and with paying so much money on the furniture you with think it would be covered. Well I moved and the side of the couch got scratch and I called it in. She told me it was not so now am really upset. I paid my account off. They lost my business. Am a great customer and purchased many things. I will educate myself on the warranty and I will never buy from here again. Don't ever believe a sales person and what they say at the time of purchase. Always look for it in writing. That was my mistake.

I purchased a leather sofa and recliner along with the warranties. The warranties totaled about $500. First the recliner faded and I was told that was not covered. This time I reported the sofa was tearing and was told that because the service department was lax in covering the call, they could no longer cover that either. This was a $4000 set and is less than two years old. It seems that nothing is covered under the warranties and their furniture is substandard. Do not buy from these people. They are scam artists!

When I first made my contracts I was told that for buying above a specified amount I would get a free television, never got it!!! Now that I'm about to pay off what I owe, I asked for a remaining balance. They give me a specified amount which would supposedly take care of EVERYTHING. I pay that amount and now they tell me I still owe them!! First they say something then they change it up and try to make me sound like an idiot. I will never purchase anything from them and I don't recommend anyone going to purchase anything from them. All they do is lie just to sell. Not cool.

Sales went great. Was to get a call next day with 3 hr window. Made it clear wife was to get call because husband works in machine shop. Didn't happen. Then delivery guy wouldn't let me, the wife, turn off power in fuse box to dishwasher. Fuse for it is posted on door of fuse box. Guy keeps flipping switches off and on and when I told him if water got into the dishwater it couldn't be emptied out and that his flipping switches would cause other technical items in home to turn off and on, thereby making me reset stuff. He turned around and went outside where he proceeded to now take tape off my new dryer.
We also got a credit increase when we applied for their 0 percent terms. So we bought a washer, dryer, deep freeze and dishwasher all within our 2000 initial credit limit. I was in my living room looking through the window admiring my new Whirlpool washer-dryer when to my disbelief I see him drop it from a couple of inches off the ground. The other taking tape off my washer had put a piece of cardboard under it and was properly lowering it to the ground. Then the dryer guy did it again. When it happened the 3rd time causing the dryer to rock side to side, I called and spoke to the store manager. Store manager (although he denies it) called the informing him of my complaint. Needless to say now this guy is really upset with me. Let the games begin. He probably decides (delivery-tech) I'm a ** and therefore he's going to screw with me.
I'm home alone with him and his partner so he sets up the washer-dryer and the other guy is now going to work on installing the dishwasher. But wait, we have a problem. There is a piece of wood blocking their access to the leg of it. I'm told whoever installed the pergola floor had covered it up, so I informed him that didn't happen because it ME who installed the floor. He led the store manager to believe this was a solid piece of wood when truth be told it was a piece of trim 2 inches long and only a half inch thick. It took me and a flat head screwdriver about 39 seconds to flip it off. I informed the tech when he came back in the house the trim had been removed. Dishwasher installed, NOPE why? Because he claims they can't get the front lower panel off of it.
Now I've had enough of this guys attitude and excuses and confront him with his attitude based ego starting over the fuse box issue. He never states that they'll come back to install it, he puts it like I'm out the dishwasher. That's when I'm thinking so what, I'll get 3 of my 4 items and have to go out to shop again solely for this item. That's when I told him it's all or nothing. No dishwasher no sale. Hey I believe it honestly made this guys day because the store manager is trusting his word that there's too many complications regarding this item's installation. He couldn't disconnect stuff fast enough and load it back on the truck. I asked about better (more capable) techs being sent out and the company preferred to lose the entire purchase instead.
About 10 minutes after they drove away and I hung up the phone I went in and got down on my knees (3 knee surgery knees) and pulled on the panel to discover he had been able to undo the screw on the left side. When I got a flashlight and looked at the right side, I could see that screw was stripped. So I got out my nothing special hammer (with claws) and in less than 2 minutes pried the plate off without damage. What 2 guys, supposedly, as told to me by the store manager were their BEST techs, couldn't do what a 66 yr. old woman on disability was able to do with 2 basic household tools both in less than 3 minutes total.
We are going elsewhere for our purchases and like the rest of Conn's victims, lucky for us the delivery did go as it had or God only knows what problems we would have encountered with the 3x dropped dryer. I'm going one step further and contacting Whirlpool about their loss of a sale and maybe why appliances are requiring repair so soon after delivery. Bad business practices letting customers walk away from $2,000 and possible future purchases over resolvable matters such as this one. Your guy copped an attitude in this situation but you doubted the customer's ability to assess the matter and took his word (and I'm sure since they're a team) possibly both their words.
All you had to do was reschedule a delivery with different drivers and all probably wouldn't have been lost on your end. We on the other hand lost nothing and in fact gained knowledge about Conn's business practices thus saving us future losses repair-wise and financially. I too would like to thank all that contributed to this website, yesterday I was dismayed, today I am rejoicing. This weekend we will shop at more reputable and customer service oriented stores with a different set of eyes and ears.

I have had problems with the ice maker of the Samsung French door refrigerator freezing up. First trip - the repairman had to use a hairdryer to get the ice maker out. Told me I might have to periodically pull the ice maker out and chip the ice out. Kept freezing up. Second trip - ice maker is broken, fan was frozen, need new ice maker and water was leaking into my vegetable drawers. Third trip - ice maker replaced. Froze up again PLUS it put water under my long storage drawer and it froze, had to keep chipping ice away. Turned off ice maker AGAIN. Fourth service call, requested same repairman over 10 days ago - did not happen. They said they can send whoever they want - I can request someone, but it's not up to me (and the repairman I requested doesn't service this area - and he's been here twice??) - even though I PAY THEM!
I cancelled today's rep - and I have to wait another week - for someone new. I should not have cancelled but I was originally led to believe I could request someone. The girl I spoke with was very nonchalant about it, she did make a little bit of an effort but the tone of her voice was like "whatever". No matter what, when they come out next week, they have to look at it, then order the part, then wait another week. I have to go through this process three times before they will consider replacing my refrigerator! Conn's has lost all of my future business. This is not the first problem I have had with them.

Bedbugs infested mattresses & Truth in Lending unethical practice: I purchase some items from Conn's Home Plus location in 5530 Broadway Blvd. Tucson, AZ 85711 around 2/2015. One of the items was mattresses w/ box-spring, my experience with Conn's was a nightmare. I notice a few months after purchasing the mattresses I was getting bite up when I sit or laid on the bed. So a friend of my ask me had I check for bedbugs, because it sound like I had a bedbug issue. I ask how is that these mattresses was brand new I had just purchase them from Conn's. So we the whole house for bedbugs, room in the house was clear of bedbugs, so we strip the cover off my bed and flipped the mattress. To my surprise my mattresses was infested with bedbugs.
I call the Health Department hotline, True Noble and the landlord to gain knowledge about this situation. I spoke with a representative from the health department about the issue and explained my situation. I informed the representative that I had the house inspected by True Noble and they informed me that the infestation was only in my room and in the mattresses. I contacted Conn's Corporate Office and informed them about my situation and, ask for someone to contact me about the bedbugs infestation. No one contacted me, so I call them back and ask why no one had call me about the issue. When my payment was due, tell them I wasn't making a payment until someone contact me about my issue.
The customer service rep. if I make my payment that she would note on my account for Corporate to contact me. So I made my payment, when someone finally, contacted me the representative made every excuse possible why they was not responsible for the bedbugs infestation. The representative ask why, it had been months before I contacted them about the bedbugs. I explained I didn't start getting bite up until a few months after the purchase.
When I spoke to the Health Department, representative she explain to me that bedbugs can remain dormant for up to a year if was stored in a cool dark environment, like a warehouse. That they became active once removed into a warm environment and I started to sleep in the bed, the bedbugs started feeding on my and my children. I explained to the Conn's Representative what the Health department and True Noble inspector. Conn's still refuse to take responsibility for the bedbug infestation.
I could not afford to paid the bedbug treatment ($1700) plus monthly follow up treatment inspection for up to 1 year, after paying for bed cover for all the beds in my house, laundry fees to wash all item in my home and a interest rate of 27% which I didn't understand why my interest rate was so high. When the salesman told me the finance charges was base on credit score, at the time I had good credit. I had just purchase a vehicle with no money down for three months and 3% interest. Tell me what they're basing their finance charges on... Conn's is a Con!!!

I called for service to repair my dryer on Jan. 30. They came out Feb. 9 (11 days later), to let me know it was a fuse which I think is common and every repairman in the world would have one on his truck! I was informed it would take 3 days to get one in and another eleven days have passed! I called to check when they would be out and he is scheduled for Feb. 28th (30 days for a fuse.)! I could purchase at the local hardware... unbelievable!!!! During this time I have found out from my staff at work that this is the normal procedure and they would never buy anything from Conn's again and I tend to agree!

This has all the makings of a mafia owned company. I purchased 3 items totaling $1400. I make my payment every month only to be told and sent a letter in the showing that my account balance is increasing despite making payments. The customer service lady tells me that my account is accruing interest every month. Which is in addition to the already added interest at the time of payment. And that I need to pay more than my monthly note. I thought I was purchasing furniture not a credit card. CLASS ACTION FRAUD LAWSUIT, ANY TAKERS. ADD YOUR NAME AND I'll GET THE LAWYERS.

I purchased a Samsung dishwasher and it stop working so I called conn's customer service and they come out, ordered the parts and come back and they said that there were roaches in the dishwasher so they immediately nulled my warranty and now I'm stuck paying $551 for a dishwasher I can't afford to fix or return. I believe that Conn's customer service is in the business of making their customers frustrated and they just don't plain ask, care about their products or if their customers are satisfied.
We will pay off Conn's and we will never do business with him again. We have been good caught Conn's customers since 1997 and this is the way they want to treat us and now I we bought at the same time, we bought a washer and dryer Samsung. Don't buy Samsung products because the glue that they use inside the computer components is a glue that roaches are attracted to and they will null your warranty if they find roaches in there. Buyer beware.
Also having problems with the Samsung dryer. Tried to get them to come out and look at it. Had an appointment for the 16th a February 2017. No-call no-show so I called back to ask why this technician had come to check out the dryer coz it too is still under warranty. They says "well we have to reschedule that appointment." So now I'm waiting longer for a technician to come out to our area. Their attitude on the phone is deplorable and I'm just done with Conn's.

I bought beds from this company. The beds broke. I was told I had a one year warranty and the beds are no longer covered. Do you think I would pay for something and not have a warranty? They would not fix the beds.

My wife and I purchased an LG refrigerator in late 2016 from the Bobby Jones/Augusta, GA store (first payment was due January 5, 2017). While the fact that the refrigerator did not work since it came in our home has been resolved (including a food loss claim for $150.00). The fact that my first payment on January 5th has still not cleared my bank (Feb. 12 as of this post).
My payment on 2/1/2017 cleared on 2/7/2017... Called Conn's customer service and was assured payment was processed at local store correctly. They were able to tell me my check number, too. (I sure hope so, I received receipt and payment ticket). Spoke with management at local store the same day about situation. I was told that he has no way review payments at store level. (What kind of manager are you?) I would think that in this day and age of identity theft, that you would keep better track of payments from 'valued customers'. News flash, this will be our LAST purchase from Conn's as I recently been approved for a Military Star Card at my local AAFES at Fort Gordon. (Thank you!)

Buyer BEWARE!!! Before applying for their internal no interest credit as I've done in the past, I was not informed of the new $100 processing fee that is not disclosed on their website and decided to cancel the agreement. Also, after purchasing 2 washers, 2 dryers, and 1 stove within 1 week, I had issues with 1 of the washers vibrating all over the place and contacted customer service to fix the base. They informed me that it was the decision of the district manager to approve the installers to return to my home and repair, but I never received a response.

We purchased over 10k (to include extended warranties on appliances) in this store in Oct 2015 as we moved into our home. Right at the year mark our Samsung Dryer stopped working (display would turn on and that's it). After a long frustrating month (since they have ZERO repair people in this area) they finally got a 3rd party person out to my house. The technician said it was my lucky day since he happened to have a drum on his truck (which they normally don't stock) and he repaired our dryer and sent Conn's a hefty bill of 1k which is funny since we did not pay that much for our dryer to begin with. Now exactly 3 months later - the dryer is not working again. This time we heard it - a very loud noise and the display is showing the same signs as before and it won't operate.
I call the wonderful Conn's service department - and a girl takes the service call & tells me that I would hear back in 24-48 hours. That would of been Monday or Tuesday but, no they never called back (not surprised). And after Wed I call back and I am told they needed a serial number in order to process my work order. So, mistake #1. No call letting me know they needed a serial number. Now I am told I have to wait another 24-48 hours in order for someone to contact me with a date and time. I wait again--finally I call back on Friday and am told they have no one in my area - there is nothing they can do - but, I need to wait patiently for them to find a 3rd party to come out. If I have any other complaints I can call Corporate (so naturally I do). I put in a complaint and I am told to wait till today (Monday) for a manger to call me. Of course no one called.
So I called back to Customer Service Corporate to find out that a Manager did review my ticket and closed it out on Friday. Which means they were NEVER going to call me! So then I call the store - and same thing. Nothing they can do. The person in this area was either fired or quit. All I can do is make a complaint by calling back the Service Department. So not only will I be without a washer - no one is helpful. If you are considering buying anything from this store or this company I would really think twice about it. They have nice things but they are NOT concerned about the consumer, only concerned about getting your money!!! Poor Customer Service. And why offer extended warranties or have a store in an area if you are not going to be able to accommodate your patrons.

I purchased a washer four days ago. The manager said he would give me 4-5 days to pick it up as to I didn't have a truck and didn't want to pay extra for delivery. So today on 1/22/17 my husband went to pick it up and they sold the washer I paid for to someone else. This is the store in Mesquite Tx. Every time I go get something from there I have problems. Today they wanted my husband to come get me which is an hour away. Mind you he went there on his lunch break to pick it up, they wanted him to drive an hour to come get me and an hour back to do a new application. Who in their right mind would do that if they already paid for the washer? Sorry for the rant but that's ridiculous for someone to have to go through all that when they had already paid for something.

t: I've been a customer of yours for almost a year and a half. But: I WILL NEVER DO BUSINESS WITH CONN'S AGAIN. Further, I will influence everyone that I am able to not do business with you as well. First, I have a thousand dollar mattress that was 4 months old and had "one inch" depression that you refused to repair or replace. Now the thing sags in the middle like a water bed. And I bought your bogus Protection Plan which was supposed to cover things like that. And I'm posting THAT on every blog, referral site and message board you can find. Then, you send me mail, emails, flyers and everything else that you had "Raised" my credit limit, but...When I went to use it, you Deny me credit!
Then, this month, right after the holidays I needed a little extra time to make this month's payment I called and notified you weeks ago of the situation and committed to make the payment on the 27th of Jan. I was told that wouldn't be a problem. Since I have never been even an hour late, not only Conn's but ANY of my credit accounts EVER. But...I get phone calls everyday wanting to "take care" of this payment. And last...You have charged me for insurance on every single purchase I've made when I carry a renters policy for 3 TIMES the balance of my account. My insurance agent tells THAT constitutes FRAUD. And I will be talking to the District Attorney's Office about that.

I spent over 7k in the Greensboro, NC store. I got home and my 55 inch curve tv had a line. I immediately called the store and the runaround began. I was given a number to call. I spoke to a very rude representative that told me that I had to go to Samsung because I did not ask additional insurance on the tv. Remind you this is the same day I took the tv out of the box. I then spent 2 weeks waiting on call. I also put in 3 requests for service. I finally get a repair company call me 3 weeks after having the tv to be told Samsung does not cover damage. Remember I only plug the tv in. I am being told that I am stuck with this tv because I do not have additional coverage. I have coverage on every item but that. HMMM. Come on now. So this company does not care about anything, but selling you goods and you are on your own.
To their credit my 70 inch had no issue and it was the tv on the back of the truck. The 55 was inside. I have left 3 messages for this manager at the corporate office and have not gotten 1 return call, but they call me every day about my bill coming due, which is 5 days away. Seriously. SPEND YOUR MONEY SOMEWHERE ELSE.
Conn's Appliances Company Profile
Company Name:

Conn's Appliances

Company Type:

Public

Year Founded:

1890

Address:

3295 College St

City:

Beaumont

State/Province:

TX

Postal Code:

77707

Country:

United States

Fax:

(409) 835-5649

Website:

http://www.conns.com/