Conn's Appliances
We are a specialty retailer currently operating approximately 90 retail locations in Arizona, Colorado, Louisiana, Mississippi, Nevada, New Mexico, North Carolina, Oklahoma, South Carolina, Tennessee and Texas. We sell furniture and related accessories for the living room, dining room and bedroom, as well as traditional and specialty mattresses; home appliances, including refrigerators, freezers, washers, dryers, dishwashers and ranges; a variety of consumer electronics, including LCD, LED, 3-D, Ultra HD and plasma televisions, Blu-ray players, home theater and video game products, digital cameras and portable audio equipment; and home office products, including computers, tablets, printers and accessories. We also offer a variety of products on a seasonal basis and continue to introduce additional product categories for the home to help respond to our customers' product needs and to increase same store sales. Unlike many of our competitors, we provide flexible in-house credit options for our customers in addition to third-party financing programs and third-party rent-to-own payment plans.
Consumer Complaints and Reviews

My wife and I purchased an LG refrigerator in late 2016 from the Bobby Jones/Augusta, GA store (first payment was due January 5, 2017). While the fact that the refrigerator did not work since it came in our home has been resolved (including a food loss claim for $150.00). The fact that my first payment on January 5th has still not cleared my bank (Feb. 12 as of this post).
My payment on 2/1/2017 cleared on 2/7/2017... Called Conn's customer service and was assured payment was processed at local store correctly. They were able to tell me my check number, too. (I sure hope so, I received receipt and payment ticket). Spoke with management at local store the same day about situation. I was told that he has no way review payments at store level. (What kind of manager are you?) I would think that in this day and age of identity theft, that you would keep better track of payments from 'valued customers'. News flash, this will be our LAST purchase from Conn's as I recently been approved for a Military Star Card at my local AAFES at Fort Gordon. (Thank you!)

Buyer BEWARE!!! Before applying for their internal no interest credit as I've done in the past, I was not informed of the new $100 processing fee that is not disclosed on their website and decided to cancel the agreement. Also, after purchasing 2 washers, 2 dryers, and 1 stove within 1 week, I had issues with 1 of the washers vibrating all over the place and contacted customer service to fix the base. They informed me that it was the decision of the district manager to approve the installers to return to my home and repair, but I never received a response.

We purchased over 10k (to include extended warranties on appliances) in this store in Oct 2015 as we moved into our home. Right at the year mark our Samsung Dryer stopped working (display would turn on and that's it). After a long frustrating month (since they have ZERO repair people in this area) they finally got a 3rd party person out to my house. The technician said it was my lucky day since he happened to have a drum on his truck (which they normally don't stock) and he repaired our dryer and sent Conn's a hefty bill of 1k which is funny since we did not pay that much for our dryer to begin with. Now exactly 3 months later - the dryer is not working again. This time we heard it - a very loud noise and the display is showing the same signs as before and it won't operate.
I call the wonderful Conn's service department - and a girl takes the service call & tells me that I would hear back in 24-48 hours. That would of been Monday or Tuesday but, no they never called back (not surprised). And after Wed I call back and I am told they needed a serial number in order to process my work order. So, mistake #1. No call letting me know they needed a serial number. Now I am told I have to wait another 24-48 hours in order for someone to contact me with a date and time. I wait again--finally I call back on Friday and am told they have no one in my area - there is nothing they can do - but, I need to wait patiently for them to find a 3rd party to come out. If I have any other complaints I can call Corporate (so naturally I do). I put in a complaint and I am told to wait till today (Monday) for a manger to call me. Of course no one called.
So I called back to Customer Service Corporate to find out that a Manager did review my ticket and closed it out on Friday. Which means they were NEVER going to call me! So then I call the store - and same thing. Nothing they can do. The person in this area was either fired or quit. All I can do is make a complaint by calling back the Service Department. So not only will I be without a washer - no one is helpful. If you are considering buying anything from this store or this company I would really think twice about it. They have nice things but they are NOT concerned about the consumer, only concerned about getting your money!!! Poor Customer Service. And why offer extended warranties or have a store in an area if you are not going to be able to accommodate your patrons.

I purchased a washer four days ago. The manager said he would give me 4-5 days to pick it up as to I didn't have a truck and didn't want to pay extra for delivery. So today on 1/22/17 my husband went to pick it up and they sold the washer I paid for to someone else. This is the store in Mesquite Tx. Every time I go get something from there I have problems. Today they wanted my husband to come get me which is an hour away. Mind you he went there on his lunch break to pick it up, they wanted him to drive an hour to come get me and an hour back to do a new application. Who in their right mind would do that if they already paid for the washer? Sorry for the rant but that's ridiculous for someone to have to go through all that when they had already paid for something.

t: I've been a customer of yours for almost a year and a half. But: I WILL NEVER DO BUSINESS WITH CONN'S AGAIN. Further, I will influence everyone that I am able to not do business with you as well. First, I have a thousand dollar mattress that was 4 months old and had "one inch" depression that you refused to repair or replace. Now the thing sags in the middle like a water bed. And I bought your bogus Protection Plan which was supposed to cover things like that. And I'm posting THAT on every blog, referral site and message board you can find. Then, you send me mail, emails, flyers and everything else that you had "Raised" my credit limit, but...When I went to use it, you Deny me credit!
Then, this month, right after the holidays I needed a little extra time to make this month's payment I called and notified you weeks ago of the situation and committed to make the payment on the 27th of Jan. I was told that wouldn't be a problem. Since I have never been even an hour late, not only Conn's but ANY of my credit accounts EVER. But...I get phone calls everyday wanting to "take care" of this payment. And last...You have charged me for insurance on every single purchase I've made when I carry a renters policy for 3 TIMES the balance of my account. My insurance agent tells THAT constitutes FRAUD. And I will be talking to the District Attorney's Office about that.
How do I know I can trust these reviews about Conn's Appliances?
695,474 reviews on ConsumerAffairs are verified.
We require contact information to ensure our reviewers are real.
We use intelligent software that helps us maintain the integrity of reviews.
Our moderators read all reviews to verify quality and helpfulness.
For more information about reviews on ConsumerAffairs.com please visit our FAQ.

I spent over 7k in the Greensboro, NC store. I got home and my 55 inch curve tv had a line. I immediately called the store and the runaround began. I was given a number to call. I spoke to a very rude representative that told me that I had to go to Samsung because I did not ask additional insurance on the tv. Remind you this is the same day I took the tv out of the box. I then spent 2 weeks waiting on call. I also put in 3 requests for service. I finally get a repair company call me 3 weeks after having the tv to be told Samsung does not cover damage. Remember I only plug the tv in. I am being told that I am stuck with this tv because I do not have additional coverage. I have coverage on every item but that. HMMM. Come on now. So this company does not care about anything, but selling you goods and you are on your own.
To their credit my 70 inch had no issue and it was the tv on the back of the truck. The 55 was inside. I have left 3 messages for this manager at the corporate office and have not gotten 1 return call, but they call me every day about my bill coming due, which is 5 days away. Seriously. SPEND YOUR MONEY SOMEWHERE ELSE.

I made a payment to my account and they turn around and made another unauthorized payment from my banking account without my consent. I make my payments like I suppose to. After talking to them I sent in a copy of my bank statement and they decline to return my funds claiming I marked out the prior two deposits to my account. They 1st needed to see from last deposit to where they took out my funds along with NSF for another client account and I did that my personal business is not there. I sent them what they needed and they decide to return funds. I also asked them about why my bill is high on a 999$ bedroom set they charged an additional 1000$ dollar to my account. This company is wrong on all levels and something should be done about how they use consumers. I have also spoken to a lawyer who clearly says they have no right to go into my account without authorization.

I went in looking for a bunk bed set. The salesperson that helped me was very professional and nice. Delivery was set up. We waited. Only to get a call saying they were behind. OK not a problem. At 11:30pm we stopped waiting and went to sleep. No phone call to even say they weren't coming. Next day salesperson called and she set up another delivery for 2 days later. By then we had to go out of town for a important meeting but we still waited. They couldn't deliver. We left and was gone a few days. We get a call to set up for delivery so we came back only for it to be setup 2 days later. Now we furious. On the day they came I pushed back an important thing for a later time that day.
Finally they came over a week later. I didn't get a chance to inspect that day. I did the following day only to find that we were given a used bed and we know because the bed was painted and had several issues. The paint in spots had dripped down and dried like that. The mattress had a huge dent and the spring was vented on it. Some of The support boards that goes under the beds were cracked. They used wood glue to fuse them back together. The bed had a bunch of scratches and paint that bubbled in cracks and around the edges. I was literally furious. I made several calls to them and was given the runaround so finally I decided hey I have a lawyer in the family and a bunch of resources to take them to court for breach of contract.
On that day I got results. I got a service order number and they said they would Call me in 2 days to come out to our house. I'll call back in 2 days if I don't hear anything. If nothing gets resolved we are going to handle it in front of a judge. I'm not paying for something used. They should abide by their promise of saying "Everything we sell is brand new" but that is **. I will never do business with them again. One time screw up is enough for me.

At Christmas I spent over $2000.00 in your Colorado Springs store. LG washer and dryer and a Samsung 65" 4K Curved TV. I also purchased a wall mount for the TV intending to use it. Instead, I set the TV on a table. The salesman, delivery men were great. Your follow-up surveys were extensive. Can you possibly explain to me why I would be denied return of the $65 wall mount still in the box even after I agreed to a 15% ridiculous restocking fee reduction or a store credit? I have spoken with two managers who both said it was "company policy", Darius and Spencer **. This is why Circuit City is no longer in business, Best Buy is losing and Amazon is killing you. It's called CUSTOMER SERVICE.

My wife who is hearing impaired purchased a mattress and box spring with extended warranty from Conn's in Baytown, Tx. The box springs ended up with broken slats under it after a few months and Conn's is now saying it was improperly supported after being set up by their so called technicians. The technician that came out and looked at it and took pictures stated that we would be getting a new box spring. Conn's states that all their technicians are completely trained and knowledgeable in the setup of all appliances and furniture they sell. Now we are told that the warranty they sold my wife whom is hearing impaired is void because the box spring was not supported correctly which was again, installed by their technician. So keeping in mind my wife can't hear worth a flip she was not correctly informed about the terms and hidden conditions about the extended fraudulent warranty.
The reason I state fraudulent is now I look at all the other complaints filed by others and for some over 8 thousand dollars worth. My wife and I are both retired with her on disability and I on early retirement due to medical conditions without insurance and Conn's I guess deemed us unworthy of a warranty or did deem us worthy to defraud. If their technicians are so called properly trained we should have been inform the box spring support we have was improper for the one that they sold us but that didn't happen so it could be considered fraud or an outright lie about the abilities of their trained technicians which again constitutes fraud and not explain to a hearing impaired woman in her 60s is a claim on taking advantage of the disabled or impaired. It seems Conn's doesn't care.
I would give Conn's a one star rating but that would be giving them too much credit. They take advantage of the impaired or disabled and that is proven in this case which goes against the federal and state laws. We will be talking to a lawyer about that. So if you need a tv or furniture or anything like that I would not think about Conn's which in a way is a good name when you think about fraud and cons. The place seems to be ran by them.

About a year ago I purchased a few electronics with Conn's and opted for the Cash Option. This is where you apply for their credit card and have a year to pay it back. Well I call the month my contract was up to pay it off and did so. 10 months later I get calls and emails that my payment was due. When I call to see what that was about they inform me that when I "paid off" my account I shorted them 13 dollars and that my account has now accrued interest. My new balance was 1,400! I disputed this since I had called them to obtain my payoff and they tell me that there is nothing they can do since my cash option contract has expired! When they were the ones that provided me with my payoff amount which should have included my entire balance. Never again will I be doing business with them again but I'm also seeking legal advice. These are con artists that steal people's money! This is theft!

My son purchased me a laptop and couch. A gift from him to me, in my name because THE line of credit was addressed to me. Each cost approximately $800. I paid steadily for almost 9 months, missed one payment... received a bill. No problem, I was going to double up on my payment when the next bill came in. This had the balance due on it. Almost $4,000. I'm thinking there is an error so I call in. They say that this is correct. This is the third time they lied to me. So I advise them to pick up their belongings. I told them I had enough. That I had been lied to the first two times in the store and gave them the benefit of the doubt. That I was completely done dealing with them. That all I paid into it didn't even make a dent. That my two articles should have cost no more then $2,000 at the most.
Needless to say the phone calls and letters keep coming. I have been asking them to pick up their things for the past 5 months. They will not come. They say the articles are mine and belong to me. I am done. I will never do business with them again. The first thing we purchased that I paid cash for was a washer and dryer. The washer chewed, tore and destroyed my scarfs. I asked them if we could EXCHANGE the washer... and was told to do so they would charge me a $250 restock fee. We argued and their merchandise returned. Second lie... The salesmen gave false information all three times, which was suppose to be fixed on my account but was not. My mistake doing business with them again. Just spoke with a young lady... Shawna, the only polite person that I've spoken with. She gave me my account number.

On Jan 2016 I had purchase furniture about total of $10,000 dollars. Two account combine and set up to paid within 24 months no interest rate as agreed. So last month me and my husband were talking about paying them off by the beginning Jan 2017. When I check the remain balance it's was $2199.88 current payoff amount. So I decide to pay $199.88 on the month of Nov 27 which left the amount of $2000 exact. Today comes 12/27/2016 when login the account to paid the bills it said again the amount of paid off is $2013.12. So call ask them where this $13.12 come from since this account is under no interest rate. The lady I have spoke to said, "Because it's property insurance," which completely nonsense because the property insurance was include with balance of the purchase day.

We went in to purchase living room set and dining room set. That was my gift from my husband for me for Xmas. We went into the store on December 2nd 2016 Salesman was very helpful. We had agreed to purchase 2 couches since they didn't have a loveseat. We also purchased a table with 6 chairs. We paid half and December 3rd we went back to store to pay the rest. We get there and sales guy tells us inventory shows 0. So we asked if we can purchase floor display. Sales guy is doing everything for us to purchase. Going through managers, emails. After 4 hours and mind you it's my husband's birthday. It gets approval. We pay it off all in cash. We get home. 2 hours later I received a call from store manager saying they couldn't sell me floor model. But that he'll put an order so we can receive a brand new living room set in 2 weeks. Guess what? After I bless a friend with my furniture.
I specifically asked him if we had to pay extra. He says "oh no ma'am." We call on status. And they tell me I have to pay extra. I gave the name of person I spoke with which was Store manager. He backed off. And said he didn't tell me that. I told him he has breached their agreement. I'm already pissed off. We get to the store and store manager still insists for me to look at the furniture. I said "are you kidding lady. I don't want ** from this store. You can't even hold up to your motto." I'm not a satisfied customer. Just give us all of our money. And I said please "take me off your mailing list..." I told her "You need more training. She didn't know how to cancel our order." And she's store manager. Definitely they need more training...

I am a customer that buys a lot from Conn's and this is my first bad experience that I have had with them. It's taking them a whole month to come and fix my refrigerator they and I have left messages for a manager by the name of Jessica from San Antonio to get back to me, and till this day I have not heard from a manager by the name of Jessica or any other manager, and nobody at Conns is able to help to get my refrigerator fixed, and I have a baby that drinks milk, and I'm also on insulin, and they told me there is nothing that they can do for I just have to wait till it turns a month for my refrigerator to get fixed. I am very upset with Conns and the customer service, and the manager.

I went to store to purchase furniture on 6/12/16. The 2 chairs were delivered on 6/15/16 with different pillows than what was advertised in the store. (I took pictures of the furniture the same day I ordered it.) I informed the delivery guy of that because I was told several times by the sales guy that once delivery leaves, furniture cannot be returned. The delivery guy advised that since it was only a pillow issue, call customer service to advise and they will handle it. I called customer service while delivery was there, and I spoke to a representative who put in an escalation ticket and advised someone will give me a call back within 72 hours.
I also called the store and spoke to sales guy Brandon who advised he will forward the information to management. 96 hours passed, I called back to customer service and spoke to another representative who advised that the first rep did not put in an escalation ticket, it was put in as a complaint and closed out. She then put in another escalation ticket and advised that someone will contact me in 72 hours. 72 hours passed, I called back, because again, NO ONE is calling me back as I was told, I was advised by the rep that it was concluded that I got the correct pillows because the pillows I received are the pillows shown on their website and they closed the ticket. I first asked her why no one called me to discuss before closing the ticket, then I advised her that their conclusion would be concrete had I purchased the furniture via their website.
I purchased the furniture in the store, therefore, I should have received what was advertised and shown to me in the store. She put in another ticket, and again, stated someone will contact me in 72 hours. I called the store, and spoke to Brandon again on 6/27/16 and he advised that his manager ordered the correct pillows from the manufacturer and it will take a few weeks. I called back on 7/20/16 and was advised that the pillows will be in soon. I went to the store on 7/23/16 to speak to manager Chris **, he stated that the pillows were ordered, hadn't come in yet. Stated he is working on it and they will contact me when they come in. I got a call on 7/29/16 from Dennis at the store who advised me that the pillows are scheduled to come in on 8/12/16. Dennis called me on 8/9/16 and stated that they received the pillows, however, they were the incorrect pillows again, he stated that they have to put in another order for the correct pillows.
I went to the store on 8/13/16 spoke to Dennis and Chris, they apologized for the mishap and requested that I text them the tags on the furniture that has the manufacturer numbers/codes to ensure the correct pillows are ordered. I text him the photos on 8/14/16. Still no call back from customer service. I received pillows approximately September 2, the front of the pillows were the correct design, however, the back of the pillows were for a different set of furniture because the color and texture was not that of the furniture I purchased. I went to store on September 3, 2016, took back the pillows that were delivered, and one of the correct pillows from the sofa that I purchased so that Manager Chris could see the difference in the pillows. He agreed and apologized again and stated that he will forward the information so that I can get the correct pillows.
Chris left a voicemail for me on October 23, 2016 and stated that I should receive the pillows in approximately 3 days. I got another delivery of pillows that were incorrect, same front design, wrong texture/color. I called store and spoke to Travis who stated that Chris was on vacation but he will have him call me back when he gets back. Travis then called me back 5 mins later and stated that the store just received a delivery of pillows for me but they were the incorrect pillows. I told him I will wait until Chris comes back from vacation. I called customer service to speak to supervisor approximately October 29, 2016, I was advised that there is nothing that they can do because they delivered to me the pillows that are advertised on their website. I did get upset because she was not trying to help, and I felt dismissed. She hung up on me. I then called back and spoke to another supervisor, he listened to my issue, then said the same thing.
I explained to him that at this point, it doesn't look as though I won't get the correct pillows, and asked for some type of compensation for the incorrect pillows. He kept reiterating that they will not take back the furniture (I never asked them to) he stated that I would need to go to the store because it is not their issue. He also stated that they do not call customers back, so he is not sure as to why I was told all those times that someone will call me back in 72 hours. He disconnected the call, but before he did, he did agree that the issue is not my fault, but there was nothing that they are going to do as they reviewed the case and concluded that they aren't going to compensate. I went to store and spoke to Manager Chris approximately November 11, 2016 who stated that he had not heard anything on new pillows and agreed that at this point I will not get the correct pillows so he will contact corporate to see if they can compensate me.
I still had not heard anything. Went to store on December 10, 2015, Chris was surprised that no one has contacted me regarding the issue. I explained to him that no one ever calls me back when they advise. He took me to his desk to call corporate. He explained to the rep the situation, gave her the information from the email he sent, and she stated the same thing, they WILL NOT COMPENSATE. He reiterated to her that the issue was not my fault and it was a Conn's error. He put me on the phone and she advised me the same thing and kept stating that they will not take the furniture back. I advised her that I don't want to return the furniture, but, should at least be compensated for the incorrect pillows. I am not asking for free furniture, nor am I asking them to pay half, I just want to be compensated for their error, and I should not be forced to continue to pay for furniture that I did not order.
I advised they breached the contract because I did not receive what was advertised and presented to me in the store where I purchased it, and had I known that brown pillows would come with it, I would not have purchased it. Chris emailed me a copy of the email he sent to them requesting compensation, I have pics of the furniture taken in store on the day I ordered, I have pictures of the correct and incorrect pillows side by side, I have picture text of the tags I was advised to send with manufacturer information, I have call logs of all the times I called the store and customer service and I also have messages left by the store rep and manager Chris.
I love the furniture itself, however the pillows do not match my decor, and therefore, if they are not willing to take back the furniture (they say because of risk of bedbugs, nothing against me) then I should not have to come out of my pocket to buy pillows that will match the furniture. Other than the local store where the furniture was purchased, the customer service has been horrible. No customers should be treated this way and I don't feel that I am being unreasonable to the point that I cannot be accommodated.

11-27-16: Sydney Eclipse WD Arm Reclining Chair-$799.99 at Conns in Huntsville by Ashon. 11-29-16: Furniture was delivered by Mike and Rosha. 11-30-16: We sat in the reclining chair for the first time and noticed arm of chair was loose. Upon looking at the chair, there was a noticeable difference in seat position to the frame and levelness of chair arm to the rest of the chair. Called the problem into Customer Service 1-877-358-1252 where I was transferred to the Warehouse (855-266-6349). Spoke with Crystal and recd a work order. The work order was for Dec. 2nd Invoice # **. 12-2-16: My spouse went out of town on business. 12-2-16: Rosha and two other delivery/inspection technicians came and took photos of the chair to send into their company. They let me know this was a defect and could not be fixed as new.
They told me I would be receiving a replacement and that I would receive a call indicating when they would bring a new chair. I asked if they were taking this one back with them and they indicated that they would leave it for our use until we recd the replacement. They explained they had come from Nashville just for my service ticket. I was quite impressed at Conn's customer service aspect of readily taking care of the problem. I was issued a service ticket receipt (of which I have) with the invoice number ** Cust. Code ** Serviced by **.
12-6-16: Went back into Conn's and ordered additional chairs for the Dining Room Set from Ashone **. Upon finalizing the sale, I asked her if Conn's would be able to set up the delivery of the chairs with the Sydney Eclipse Recliner that was under service ticket to be exchanged, so I didn't have to pay a delivery charge. She indicated she thought they would be able to do so and needed to call the warehouse to make the arrangement. She called the warehouse and they indicated that they did not have a service ticket on file for the chair replacement. Ashone asked me to send a copy of the slip and the invoice ticket I recd from the servicemen to her. I sent it to her. She said she would look into it and get back with me.
12-7-16 10:30 AM: Called Conn's Customer service 855-266-6349 to find out the status of my service ticket for the chair and they transferred me to the warehouse. The Warehouse said they couldn't help me but would transfer me to someone who could. The call was transferred to Ashone at Conn's. When she picked up the phone, her and I both wondered why they transferred me to her. She said she was with a customer and would call me back after she spoke with her Store Manager Chris **. 8:18 PM: Ashone called back to say that delivery didn't have a service ticket. The person whom she spoke with said Crystal was out until tomorrow and would forward the email and photo of the ticket I gave to Ashone to her for some answer as to where our chair was. Ashone indicated her day off was tomorrow but said she would respond as soon as they let her know, even if it was tomorrow.
12-9-16 6:19 PM: Ashone Called and indicated the warehouse said they were told that the chair arm only needed to be fixed. She told me if I had a problem with this to contact her store manager Chris ** at 11:00 tomorrow. She also indicated she could give me Corporate's number if we needed it. 12-10-16: I called Chris the Store Manager at Conn's in Huntsville and he said he was going to look into the situation and have some resolution. Ashone called a little later indicating she was also checking into the situation to be sure she stayed on top of the situation. 12-13-16: Called Chris again (since I hadn't heard anything). He was not in. I was told to call tomorrow at 1-800-774-8700.
Shortly thereafter, a company called Fast Furniture left a voice mail on my spouse's cell phone and said they were trying to get in touch with him about the chair and that they would close the service ticket if he didn't respond to the phone call at 941-600-0707. He was out of town on business and Conn's in Huntsville knew. This ultimatum was preposterous. My spouse called me and I called them. They indicated they just received the request to repair the chair and they will schedule and call us when the available appt. will be. 12-14-16: My spouse was back in town and called Chris, the store manager at Conn's and told him that the ultimatum was unacceptable and that we expected something to be done immediately, as we have a chair that we have paid $799.99 for and it doesn't operate correctly. Chris said he would call and speak to someone to take care of this situation and that he would call my spouse in an hour.
Approx. One hour later, I recd a call from Ashone telling me she spoke with Fast Furniture and that they couldn't get to us to LOOK at the recliner until Dec. 29th. I told her this was unacceptable and that my spouse was now handling the situation and I would let him know about her call. My spouse contacted Chris again and explained he was unhappy that Ashone had called me and that he (the store manager) should have called him as promised. Chris indicated no sincerity regarding the situation and told my spouse it was out of his hands. He had done all he could do. My spouse asked him for the Corporate Offices Phone number to make a complaint. He called corporate, but the number Chris had given him was not a correct number for the department he needed, it was a billing customer service number.
After several transfers around the customer service areas at the corporate office, he left a message with a Ms. ** and left a message for her to contact him or he would be going to the BBB and taking on a small claims complaint if no one resolved the conflict. 12-14-16: I made our first payment on the chair. Still do not have a chair that works properly. My spouse called FAST Furniture back to accept the Appt. on Dec. 29th, since as of this point in time we do not have any alternative.

This was bought 11/1/2015 and stopped working 12/5/2016. My wife held for over 30 minutes to report it and finally transferred to general voice mailbox where she left a message. The next day no one had called her so she called back and was given a work order no. and told that someone should contact us within 24 to 48 hours. 55 hours later she calls back and is told that LG did not have anyone in our area to work on TV. She called back on 12/09 and told the same thing. We live within 100 miles of 8 of their stores and found it hard to believe that service from LG would that hard to get.
She called LG and our account had already run out and they called Conn's and tried to get them to issue them a work order so they could come out on 12/12 to work on it. Conn's refused and said they have their own people to service it, but when I call they say they can't find anyone to come service it. So which is it, do you have someone to fix it or not? If you do why is it taking so long. I have read accounts where it has taken as much as 2.5 months to get someone out in a large city. The store is no help as all they do is get you to buy.
DO NOT BUY A PRODUCT FROM CONN'S. SHOP BEST BUY, HHGREGG OR THE OLD STANDBY IF YOU ARE LUCKY ENOUGH TO HAVE A SEARS. Their extended warranty is overpriced as I have researched while waiting to get service. You can buy an extended warranty from LG or most other manufacturers for less than $100.00 for 3 years. They have been sued by the state of Texas, their home state for shady warranty service and response. I am getting ready to have the State of North Carolina to go after them as I have contacts that the general public might not have available. This company loss over $2.5 Billion third quarter. So I am assuming that their vendors are being really careful about committing to work that they might not get paid for.
They talk a great game. They told us they had their own in house service people and could respond in 24 hrs unless it was a weekend issue. We were even introduced to the "service manager". All a lie and this during their grand opening sale. They just keep telling me 24 to 48 hours every time, that I call. I had to make a payment this weekend, but I hated to do it, but they tell you right up from if your account is not current they will not send a repair person out. So you are caught in a catch 22 trap. I can assure you that we will not buy another thing from this company.
In reading the complaints, I have found that if they have to replace the tv that you have to buy a whole new extended warranty even if the one you have is for 36 to 49 months as ours is. Replacing the unit voids the rest of the warranty. They will only replace a remote once. We have gone through six remotes with our DVD as they say we are located in an area that is hard on them per the cable company. I had never heard of that but about every year and half it dies on us. The batteries are always still good. This company is nothing but a hassle and a runaround. Do not buy from them unless you enjoy getting the royal runaround. Just hung up from calling again and told, "Your repair order is escalated to priority and we are working on it as hard as we can possibly work!!" Ha, Ha. Please do not get caught in this runaround trap.

I have been doing business with Conn's for years and all of my appliances are from Conn's but the last few years they have really gotten under my skin. I called several times to get my dishwasher repaired shortly after purchasing and they finally brought me a new one. At this time I find out the 5 year warranty I paid for is voided. Mind you I paid for it, so they wanted me to buy another one. Now I'm dealing with my refrigerator that is not a year old yet and I've been without for about three weeks cause I'm waiting on the part and them to come out. They give me a food loss form of up to 150.00 that I have to fill out, they can't begin to replace what I have lost. I have tried to talk to someone in there corporate office with no luck. To sum my feelings up, I would say to everyone spend your money somewhere else. I will not buy anything from Conn's again. Save the headache.

A dryer that I purchased from them stopped working just shy of 3 years. No problem, I purchased a warranty. To say that this company is shabby and has a service department that fails you is an understatement. I have been lied to by customer service agents, placed on hold for 20 minutes or more on every call, no return calls from manager... Someone named Ms. **, I was told that she was just so busy. From the start I was told by the technician that my dryer would be fixed with a 10 day time frame (actually he said less than that). But, it has gone on 28 days. Yes, 2 days from the 30 "they will have to replace it rule". Go somewhere else people!!! They truly do not appreciate their customers or all of these complaints would not be here. It would have been rectified long ago.

I just recently decided to get some furniture on Oct. 15 at the Conn's here in Amarillo, TX. First off I let the salesperson know I wanted a 12 month lease and put down 500.00. She assured me this would not be a problem. She did the contract on her computer. Showed me where I would pay 208.00 for 12 months which would knock down lots of interest instead of going the 36 months that they try to make your contract for. I signed electronic and was told I would receive a copy of my contract through email. I trusted her because she seemed really nice. She first told me I would have my furniture within a few days. Well after I signed the contract she told me it would be delivered in a month. Ok I sucked that up. Mind you I put 500.00 dollars down that day. Next day I receive a email that my contract was for 30 months at 102.00 a month.
I went back to the store to talk to the manager. He then informed me that they placed my order wrong. They ordered the same piece twice on the sofa loveseat and chaise. He did sign paperwork and said that he fixed my contract and ordered the right piece. 30 days later the furniture arrived. The chase was damaged which they gave me 30 percent off and the ottoman was extremely damaged which they had to take back and I wait even more days. The manager then told me since I waited all this time without having my furniture my due date could be pushed back to Feb. 14 because they were already running a special that no payments til Feb. for customers who get furniture in Nov. and since I didn't get my furniture til Nov. he could push my due date til Feb... I thought great because I put 500 down and I could not even enjoy the furniture for the month because of their delivery but already I had a payment.
So after received everything I called to make sure everything was on track. Well my contract had not been changed. My payment was already due. I had a copy of my new contract. I faxed it over. I went back and forth to that store to speak with the manager. He said he sent it up. It's in the corporate office. Give it time. I call everyday and no change even though I have a copy of my right contract. Now every time I call or go to the store they says he's not there. When I call customer service they say they're working on it. They are truly liars and I regret doing business with them. I should have took heed to all the bad reviews. 3 months later nothing has changed.

In August 2016, I purchased a sofa, love seat and desk from Conn's. The monthly payments came up to about $135.02. I was told at that time of purchase I had a total of 30 days to buy additional items with the credit amount approved before they would have to pull credit again. In about a 1 1/2 weeks, I went back and purchased a washer and dryer, coffee table, end table and a lamp. The sales rep was able to combine the previous account (monthly payment $135.02) with my additional purchases to give me only one account totaling $211.21 monthly. A manager looked over the account again indicating everything that was on the new account - the sofa, loveseat, washer, dryer, end table, coffee table, desk and lamp. A cash option (no interest for a year) was given on the washer and dryer. Everything was perfect. At least I thought.
Before the end of August, I received a call from the billing dept indicating my monthly payment of $135.02 was due in September 2nd. I called and indicated that the accounts were combined and I understand that their system probably hadn't updated yet. The billing rep transferred me to customer service. The lady said she will note the account and send to the review department to fix. She would place a stop on the calls for 2 weeks. Great. Nope. A couple of days later, billing called again and said I was late on my payment. I told her my payment was not due until October because the account she was talking about was combined with the account now with a monthly payment of $211.21. She transferred me back to customer service. The review department hasn't had a chance to look at the account yet. I told her to stop the calls and to let me know when it has been done.
Two weeks later, billing calls again. I'm going to be late 2 months now. Transfer again to customer service. The problem now is the cash option is keeping them from combining the accounts. How? My invoice shows the old account included on the new account. I told them if it was the cash option that was causing the problem to just take it off. It shouldn't have been a problem, but simply remove it. I was told to fax the invoice to them so they can fix everything. They will stop the calls again.
Now we are into October. Already paid my $211.21. Billing once again calls. This time calls are coming in at least 3 times a day to my home phone and then to my cell phone. Getting emails and postal mail of previous account past due. I called customer service and told them to pick up all the furniture because I was not going to continue to deal with this. They couldn't do that because nothing was wrong with the furniture. They only take back if something was wrong with the furniture. And then they could only replace the furniture.
Account hasn't be combined because they didn't receive fax. I would need to fax again and pay what is past due on old account before anything can be done. I was told that all I needed to pay was $107 to bring the old account up to date and fax the invoice again. I told them that I didn't need to bring an account up to date if it should not be opened. However, I agreed and paid the $107. Sent the fax again with things highlighted, circled and made all notations on the invoice to show the previous account amount was added to new invoice. Customer service will stop calls again.
We're now in November. Calls are flooding in at least 4 to 5 times daily to both house and cell phones. I spoke to customer service again. Invoice I faxed was not signed, so review couldn't do anything to account. Now I'm 3 months late and nothing can be done to account until account payments were up to date. I'm totally livid now. 3 months and this is still going on. Only calls I received were from the billing dept. Never from the customer service or the review dept. I told billing that I was not making payments on an account that should not be opened. Once again, I told them to come and get the furniture. I made my $211.21 payments on time. I owed nothing else.
Now it is December. Made my $211.21 payment. Still receiving calls and emails. Issue still not resolved. Spoke with someone at billing. From all the calls I had received since the beginning of the problem, I finally spoke with supervisor in billing who told me I need to complete a Cash Option Waiver, that I get from the store, fax it in and this will resolve everything. Okay. So I go to the store ask for the form. The manager knows what format I am speaking of but will have to look for it. I waited 15 mins then left without the form. Called the store back to see if they had the form now. No form yet.
I'm still getting the 6 or more calls a day. No resolution yet. This is the worst situation I have ever had to deal with as far as furnishing my home. The personnel at the store (sales reps, customer service desk and managers) were GREAT! Even the all the sales and billing reps on the support lines were great. I love everything I purchased. I simply HATE the slackness, the constant calls, and the way things are handled on a corporate level.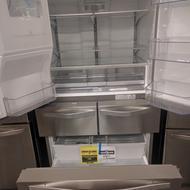 This assault took place between December 3-5, 2016 and included my purchase of a French Door refrigerator that had a price tag of $2199. I settled on this model after coming to the store for two days to examine different models, make the same selection twice and working with two different sales associates to complete my purchase. Mr. ** completed the contract which I signed in good faith believing that it was the model that I selected and the price shown.
A different model was sent to my home and I informed the delivery people that it was the wrong product. They instructed me to return to the store, which I did. After inspecting several Whirlpool models with the same price, Mr. ** finally looked inside refrigerator and determined that the wrong price was on that particular model. He also informed me that the model was on back order and that it cost at least $1,000 more than what was advertised on the model, or I could pick something else in the price range that was reflected in the advertised price. I informed Mr. ** that neither of these options were acceptable.
Mr. ** promised to see what he could do about my situation and would call me later in the day which he didn't. However, I did attempt to call Mr. ** as my old refrigerator had been emptied and I needed to do something with the contents that had been removed. Mr. ** was not in and I was referred to Mr. **, another manager. Mr. ** insisted that I cancel my current contract so that they could do another one, which I refused. He became very aggressive in this request/demand and attempted to put words in my mouth about cancelling the contract, which I continued to refuse. I also told him that I no longer wanted to talk with him and ended our conversation. The characters in this fiasco are below:
Rodriquez ** (2nd salesperson that I discussed the model with and who typed the contract). Edmond ** (Manager on staff during the purchase and return to inform about the delivery mistake). Ryan ** (Manager???- who attempted to bully me into cancelling the contract or purchasing the higher price model). This was my first time conducting business with Conn's and I had great expectations. As the process continued, my great expectations turned to great dread. I hope that I can receive some consideration for this horrible experience right here at the holidays. I've lost a day of work, food and peace of mind. My pain and suffering seems to be unending, this is day four without a refrigerator. It is my hope and prayer that I can find satisfaction and restored faith in Conn's. This is the story I hope to share with my friends, church members, sorority sisters, and Facebook family.

I recently purchase a stove, computer, and television with Conn's NW Loop 410 San Antonio. They had two stoves on sale, during Black Friday. Well, a week later, they deliver my stove. But, they deliver the wrong stove. I contacted the store and the customer service. I was giving the runaround. I received a call from customer service, where they advise me that since I sign for that particular model, I was responsible. So, because the wrong series number was enter on my invoice, I have to accept merchandise that I didn't want. How is the customer responsible for knowing series number with their merchandise? The sales rep is still trying to resolve the problem, but management and Conn's customer service refuse to help me with the problem. I definitely will not recommend Conn's.

One year old LG 55" television has sound but no picture. Called 12/5 for service all phones were busy and kept. Got routed to a generic voice mailbox. Left message.I called the next day when it came clear no one would call me. I called and no record of my call. I requested service and told should have service in 24 to 48 hours. 12/8 I have not heard from anyone so I call to follow up on my work order: "Sorry we have no one in your area to repair TVs." I told them, "When we bought this we were told that you have your own service dept." "No. Not true. It will be another 24 to 48 to try and find someone and get back to you."
I called where we purchased and was told they can't help. Suggested I call the customer service number and I did. The first person could not find our account. Then switched me right back to service dept that I was calling to complain about. They took my complaint and were to call our home phone in 24 to 48 hours. Instead they call back a couple hours later to my husband cell number and he was at work. We call back 20 minutes later and they are gone home. If she had called the home number as requested.
My husband finally got hold of a customer service person that was totally useless. He repeatedly told my husband for us to call back tomorrow and my husband told him, "no you have someone call us on the home number as your company had been instructed to do." This t.v. on sale was over a thousand dollars and another four hundred for warranty and guaranteed 24 hour service by sale person and the sales manager. DO NOT BUY FROM THIS COMPANY. Check out online the complaints and hassle of getting service. We didn't as the store was new. Rude and totally inexperienced customer service or service department. But at any other STORE but unless you want to get screwed do not buy from Conn's Home Plus.

Want to give a heads up to anyone who is wanting to purchase something from this store. Worst company ever!!! Literally the worst company. Don't purchase nothing from them!!! They're nice when you're in the store looking for items, but when it comes to a problem with your item they avoid you, they refuse to help you. I purchased a loves seat and sofa. I paid a good amount for the two pieces not to mentioned the warranty too. Within 2 months from delivery the sofa and love seat were fading, material was breaking, cushions lost the firmness.
I tried reaching Conn's customer service. They did not want to help me. They said that was part of the wear and tear and they had no other options. They were rude!!! I tried calling them a lot of times and it took me almost 2 weeks to get a call from them. The technician that came to my house to do that evaluation of the love seat and sofa he agreed that the loveseat and sofa needed to be repaired and more cushion filling was needed. When he left my house, he change his report on his side of the end. He said that there was nothing wrong with my love seat and sofa! He was liar. He's a liar just like everyone else at the Conn's Corporation.
I regret this decision of making this purchase with this company. If I knew I was going to have this experience I would have gone to a higher-end store like Macy's. I wish I would have known how this company was before I did my purchase. I'm trying to prevent anyone to go through the same struggle that I went through with this company. Worst company to shop!!! They don't own up to their word.

My experience with Conn's in Austin, TX is extremely disappointing. I purchased a sofa, loveseat, coffee, and end table and was quoted a monthly payment of $84. They arrive to deliver my order and have the wrong tables. The clerk apparently entered the wrong number, so I had to wait another few days to get the correct tables. The delivery staff would not accommodate my schedule and I had to get my boyfriend to wait for them, so I wouldn't have to take off work.
Since the clerk entered the tables incorrectly, I was required to come back to the store to create a new account. I begrudgingly did so and to my surprise, my monthly payment increased to $106/month. Annoyed, but since I semi-understood, I let it go. I was now assured everything was fine and my payments would be due on the 2nd of each month.
On the 30th and the 1st, I received calls, multiple times per day, stating how my due date was the 27th and my account is now in collections. No amount of explaining the mistake to be from Conn's staff placated the caller. I finally asked to speak to customer service, who informed me that I must go BACK TO THE STORE TO OPEN ANOTHER ACCOUNT because they didn't delete, or open the new one correctly. Again, I went to the store to open a new account and to complain about my treatment thus far. This time, I'm told by the clerk that there is no problem, the 2nd is my due date and the other account will delete itself in three weeks. Whatever that means. I'd actually like proof.
I explain how frustrated I am with having been quoted one price, having incorrect pieces delivered, having to wait for correct pieces, having to rearrange schedules, having to come to the store multiple times to correct mistakes that were not mine, and ask to be compensated in some way, only to be told doing so would, "just be a bigger hassle" because then I'd have three accounts. I will add that my original sales associate and the delivery crew were very helpful and respectful. I also love the furniture, but the unwillingness to compensate me for their mistakes leaves me frustrated and unimpressed with the business. Bottom line, I do not feel I was treated fairly and if I could, I'd return the items and not give them the satisfaction of my business.

Conn's delivered LG LSXS26336V/01 refrigerator. It is used. Food/liquid left on freezer door, shelves missing in both refrigerator and freezer. Shelf missing on water/ice dispenser. No protective coating on refrigerator when box opened. The warehouse refuses to exchange for a NEW refrigerator that we thought was purchased. The refrigerator was purchased at the Arlington Texas store in the Highlands facility. John was the salesman, Dameon and Bill ** is the store manager. Dean is one of the Operations Manager that denied the exchange.

On labor day, 2016 I bought a refrigerator at a well known local store. The item was delivered to my house the next day. At the time of the delivery I was out of town. Two days after the delivery, I called the store asking to speak to the salesperson, but he was on vacation. Called the customer service and they said that I took too long to report it. So they said that there was nothing that could be done. I explained that the item was not what I had chosen, they still said that there was nothing they could do because I was not present at the time of delivery. Finally they mention that they were going to look it up and were going to take the correspondent steps. Until now I have been complaining every time I make payments on it but I don't get answer to my situation. That's why I'm written to find out where the right as a consumer protect me under the law. Thank you for your attention to the letter.

I initially went to Conn's looking for a living room set and don't like to use credit so I wanted to pay cash. Somehow they talked me into their build your credit account telling me lies about how it would help my credit and I could pay it in full (same as cash price) after 6 months in order to raise my credit score. Initially, I thought okay I guess it couldn't hurt but then I literally had to get all my banking statements, etc. and jump through hoops to finally get the credit. Once I hit the 6 month mark, the price, due to the finance charge, was much higher than I would have paid if I would have just bought it cash.
They also gave me a so called free TV which I didn't want and gave to my sister that later broke either way due to the cheap quality. 3 years later, they tell me that I still owe 3 times the initial price since only $22 of the $320 monthly payments I had been making all this time. They definitely live up to their name since they CON you out of your money. Now they sent me to collections and filed a theft of service report which according to my lawyer is just a waste of taxpayer dollars since it is a "breach of contract", not a theft of service. The furniture is not even worth $1,200, which was the initial price. They wanted to take MY furniture back and still pay them $250 or more due to late fees and interest for the so called FREE TV if I don't return it!
Oh, to top it off the pay off balance was now $3,980!!! I have paid almost $11,520 for cheap furniture that is not even leather and they still want more or to send me to court, I don't think so. This is a warning to anyone who is even thinking of financing with them. Don't take their word for anything. When they say free it really means it is worked into the price of the contract. I am taking them to court! They just want to get someone else on the hook via their partner company Rent-A-Center which is also a rip off. I'm sticking to my cash purchases like I should have done.
Conn's Appliances Company Profile
Company Name:

Conn's Appliances

Company Type:

Public

Year Founded:

1890

Address:

3295 College St

City:

Beaumont

State/Province:

TX

Postal Code:

77707

Country:

United States

Fax:

(409) 835-5649

Website:

http://www.conns.com/