Consumer Complaints and Reviews

I'm a contractor and have found Bradford White water heaters failing at an alarming rate over the past six months (believe to have had four with the fifth coming today). Most of my problems seem to be with the Honeywell control either leaking or not working right (overheating). I have one customer that I replaced Honeywell control because it was overheating, 2 months having same problem and now out of warranty. Today's customer has a water heater that I installed 1/19/16 and has a leak. Bradford White is no longer my water heater of choice.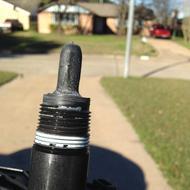 Had 2 - 40 gals twin water heaters in attic on 2 story house. Both eventually started leaking from the thermostats. Took both of the thermostats out of tanks and found that the plastic covering both probes had split and it is where the water came back thru the thermostat housing and leaked thru my ceiling down to the first floor. Obviously a defective water heater assembly and thermostat from Honeywell.

40 gal MI403S6FBN - All 40 gallons emptied into our finished basement. Considering that the water heater is 4 years old, this should never have happened. Will never buy Bradford White again. And will make sure to advise friends and family of the same.

New water heater installed March 21, 2016 pilot light will not ignite. This has happened several times and won't be a year old for two more months. Davis & Davis Plumbing Company, Louisville, Kentucky has been great. This is the first time we have had problems with what is a new hot water heater. Never will I purchase another one from this manufacturer.

Poor instruction manual -- My plumber installed a Bradford URG230T6N water heater. I asked him for the instruction manual. He said the instructions were a decal on the water heater. Two later, no hot water because the burners shut off. So I looked for instructions to relight the heater. They were on the heater as the plumber said but because the heater is fastened to the wall by two big bands, the bands covered up the instructions I needed to relight the heater.
So after spending time on the internet, I found instructions on the Bradford site. But it was hard to determine which applied. Downloaded an instruction pamphlet for my heater only to find that the instructions I needed had been revised. Worse yet the revised instructions for relighting the heater were miniaturized so that they were unreadable. So I scanned them and enlarged the image so that I could read them. BUT the instructions were inaccurate. Although the picture of the thermostat was correct, the instructions were not. First, they said to turn the knob off the thermostat by turning the knob to the right. There is no knob on the right, it is on the left. Moreover, the instructions were incomplete. Nothing happened.
What they didn't tell you is that you must turn the knob to clockwise to a temperature, then push the knob and at the same time, push the igniter button. Never explained is that when you are turning the knob to "off" or to a different temperature, you DO NOT press the knob. Moreover, the knob is hard to turn without pressing it. Best to use a penny or dime in the slot on the knob. Bradford White should provide an accurate writ instruction pamphlet with the heater and not rely on the instructions pasted on the heater, and make them coherent. But most of all build a heater that doesn't just stop heating.
How do I know I can trust these reviews about Bradford White?
692,550 reviews on ConsumerAffairs are verified.
We require contact information to ensure our reviewers are real.
We use intelligent software that helps us maintain the integrity of reviews.
Our moderators read all reviews to verify quality and helpfulness.
For more information about reviews on ConsumerAffairs.com please visit our FAQ.

Have only had this gas Bradford White gas water heater since March 1, 2016, and it is already out. No hot water for 2 days now with a household of 6 people. Lee Company who installed it is trying to work me in today to check to see what is wrong & if it is under warranty.

I purchased 2 of their small 6 gallon electric hot water heaters to replace the same size Rheem units in my office. I decided to spend the extra cash on the Bradford White instead of a direct replacement from Rheem, thinking I'd rather buy a quality unit now and not have to worry about it for another 10 years. Only one of my Rheem units failed after the 8 years, but I figured the other was sure to go soon so I replaced both. What a mistake it was to go with the BW units. After 3 weeks the element on one unit blew out, I called for service. They told me I would have to pay their tech to come out and diagnose and if it was deemed a defect, they would cover the repair.
Knowing this would end up being a useless expense because they could always find a million reasons to say it wasn't them, I replaced the element with an aftermarket - unit worked good for a while until now the thermostat crapped out. (It was working fine after element replacement and did not cause it, I cycled the temp adjustment to make sure it turned on and off properly and checked with a multi-meter.) I replaced that with an aftermarket too. So I basically bought an overpriced tin can because the electronics are trash. Thinking maybe one unit was just a rotten apple or something went wrong on install, I figured all is well now that I replaced the parts. A month later, the element on the second tank went in the same fashion. Ok now Bradford, either man up and stop patting yourself on the back with your BS quality awards or change your name to Bradford and Wong, because these have to be manufactured in China or something.
Two separate tanks, on two separate water lines with the same exact problem??? Highly doubtful that this is MY problem. Well it is my problem, but definitely not my doing - well maybe it's even my doing for buying a BW in the first place. However I called customer service again for the second unit and got the same speech about paying their tech... It just wasn't worth it to get suckered in again by this company for a repair tech to "diagnose" (aka Yep it's broken - here's your bill) and replace a part they would probably weasel their way out of paying for anyway. I ordered the part online myself for $15 because I already know what the problem is.
The problem is BW making garbage products... I replaced two Rheem units that lasted 8 yrs under the exact same conditions, both Bradford and Wongs died within a month or two of installation. Thankfully I'm handy enough to diagnose and fix these problems myself. Now I know what you're thinking, you're not a plumber and probably installed them wrong. This is a direct replacement of a unit - it's 2 pipes and 3 color coded wires, not much room for error there. My "Diagnosis" - Bradford and Wong makes a garbage product, your bill is in the mail.

I purchased a Bradford White 40 gallon gas water heater from an individual who had bought one, then decided not to use it. The hardware store would only give them an exchange, so they listed it for sale. I contacted Bradford White directly, and they said the warranty was transferable, that they used the manufacture date to establish warranty periods. So I bought it. Less than two months after installation, the gas pilot assembly failed, meaning the pilot light would not stay lit and the burner would not light. That was the beginning of a serious runaround. I contacted Bradford White, who told me to call a plumber and have him call them to diagnose the problem. Plumber service call: $150. Bradford White advised the plumber to contact the original point of sale and get a replacement unit.
After two weeks of "I will call you back as soon as I find out from my vendor if we can do that," I get a text telling me to bring the unit in. They are going to replace it. Hooray! But wait, three hours later, I get a call telling me they are not sure, that the unit was issued as a warranty replacement in the first place, so they are not sure. Four days later, they tell me they are not going to cover it, not even the cost of the part to repair it. Not because of the transferred warranty, but because it was issued as a warranty replacement.
So they sold a defective product, replaced that defective product, and then when the replacement was proven to be defective, refused to cover it. Either way, Bradford White is refusing to even cover the cost of a $30 part on a unit that has been used for less than two months. So now we have been almost a month with no hot water, and I have to wait another week for them to order the part--at my expense. I WILL NEVER BUY ANY BRADFORD WHITE PRODUCT AGAIN!

Glad to have found this thread. We had a 40 gallon hot water heater installed 4 years ago, and it completely failed over the Thanksgiving Weekend, leaking all over the basement. Found someone to replace it on Friday, but they used Rudd, which is probably better. Trying to get a refund since it was still under warranty and I just reached out to the consumer affairs office at Rudd. I will post an update with their response, but I hope they will issue a refund for their defective product. Not to mention the water damage in the basement.

Had a Bradford White Corporation 40-gallon gas water heater model #MI403S6FBN professionally installed in my residence on August 10, 2009. Labor, materials and tax were a total of $672.34, and it had a 6-year warranty. About two and a half months out of warranty, it has suddenly leaked all of its water out from near the bottom of the unit within a very short time period. This time it will cost me about $1,000.00 to have it replaced. Obviously, I am very dissatisfied with the experience.

I purchased my first Bradford White Gas Hot water heater in 2008, 4 years later (2012) the tank rusted out. It was replaced under warranty and I had to pay 369.00 in labor. Now, in 2016 the warranty tank has rusted out! Both tanks lasted 4 years!! There is no warranty for the second rusted out tank because they back date the warranty to the initial purchase. I will never buy a Bradford White tank again!! My garage has been flooded twice and both tanks lasted only 4 years!!!

I installed lots of Bradford White heaters as a licensed plumber, but in the past 5 years this company has gone to the trash heap! I have had nothing but problems with their electric and gas heaters. I recently put in a 50 gallon electric in a customer's home. In 3 weeks the element on this unit leaked all over the customer's basement and did a lot of damage! Bradford said they would give me a new heater and pay for my time to install it. Great! NOT!!! they have given me nothing! And they are not responding to my customer's request to make a claim for the damages caused by this garbage??? They have made promises and delivered nothing! Lies and deception. What kind of a company would do this??? Off to the court system we go! And all they had to do was follow up, and make the claim.

I had a 14 year old water heater that leaked badly. I had to call an emergency plumber who ONLY had Bradford White water heaters. Same thing for the other plumber I called on Labor Day at night. I should have done a few seconds research and just gone to Home Depot myself to by another brand. The water heater and installation cost $1500. Within TWO YEARS, I came home to find water all over my garage and in my house. I only got a $200 credit from Bradford White. I have a rental house in Los Angeles. The tenant said it's not working properly. Had them look and it's also a Bradford Water heater only 3 years old. Now it's not working properly and appears completely broken. Absolutely outrageous how expensive their heaters are, yet in two cases, they only lasted 2-3 years. This is totally unacceptable. Don't EVER use Bradford White under ANY circumstance. They have very poor ratings!

Eco Defender HOt water heater U140T6FRN - For last 3 months, pilot light goes out periodically. Easy to relight, but a pain. Unit is 6 years old. Two years ago a plumber replaced the whole controller. After reading these posts, I'm going to do all the DIY stuff I feel comfortable with, and, if that doesn't work, I'm buying a new one -- obviously not Bradford White. The next plumber coming out on this matter will be bringing a new water heater. Period. Thanks to all for posting your complaints and issues. If BW does not read and take to heart these complaints, they're not a business. They're just some kind of ** up revenue stream.

Purchased an 80 gallon hot water heater for an apartment building. It continuously overheated to dangerous temperatures. The distributor sent out to inspect and repair. No luck. Still overheated. They then sent out a consultant who sent us on a wild goose chase to install an expansion tank at my expense. No luck. They then sent out a company rep. He blamed it on a non-existent waterline leak. Now a month has gone by and no hot water. I asked for a replacement. They said no. I finally ordered another brand at my expense. ALL OK. They picked up the defective unit. I never heard from them again. Stay away from this company. They are masters of stonewalling the customer with no support.

I bought a Bradford White water heater in 2010 and today the control module and pilot light are not working. I call to get it fixed and found out it is just out of warranty and is going to cost me about half of a new one to get fixed. This is the second one I have got from them and the first went out in 2 years and they go off the first unit on warranty not the new one. I have to say way to back your product up.

Eight years ago we put in our home a Bradford White energy saver 50 gallon hot water heater and it started leaking last month. Shouldn't hot water heaters last longer than 8 years?

Bradford-White mod# MI40T5LN10 - I must say that after reading previous reviews on BW hot water heater I just stood up and jumped for joy. I have two gas BW heaters and have not had not one issue with them. OH BTW both are 22 yrs old... yep that's correct... the original heaters that came with the house. A few weeks ago the gas company had to shut off gas to do some repairs and they re-lit both. We went on trip and didn't notice before we left but one heater wasn't heating. Today the gas company came back out to re-light. It stayed on. Now we wait and see if it was a faulty fire up the first time or if the thermocouple is out and needs replacement. But, really whatever. 22 yrs... Been happy happy happy!!!

I am a plumber from Phoenix AZ and I have had a 50% fail rate with all of the Bradford White Gas Water Heaters I have installed in the last 7 years. Most of the failures are due to the Honeywell Gas Controllers. Both Honeywell and Bradford White should be ashamed of themselves for building such a pile of crap. I have also had quite a few leakers within the first year of installation too. I have switched to RUUD Water Heaters and so far I have had zero warranty issues. The Ruud Residential Gas Water Heater has White Rodgers Gas Controllers and that seems to be a bulletproof control valve. These water heaters make me look bad. I am a native of Michigan and Bradford White Resides in Michigan. It makes me glad I moved to Arizona so I'm not in the same state with such an incredibly poor manufacturing company.

Warranty service covers parts only?! Biggest scam on the planet. Go get a plumber and we will cover the parts. Yes wow - this amazing ty, serious scammers. Stay away.

These are garbage. Ours leaked flooding our basement and they will not replace under warranty. Stay away from this company's products, the tank was not even 4 yrs. old.

This unit was just in service for over 3 years when the gas controller failed. About 6 months later, the tank developed a leak where the flame was impinging on the bottom. Because of new government energy regulations, this unit is supposed not available anymore and I'm going to have to pay $50-100 more for the equivalent replacement. While under warranty, failures like this before the unit is even 4 years old is unacceptable. Not to mention that I have to pay a plumber to fix them.

This companies water heaters are garbage... Had two of these both failed in under 5 years each. Worst part... the company will not honor the warranty on the second unit because it replaced the first one and the total time owned is beyond the 6 year warranty.

I am going on my fifth water heater! First one installed Model # MI5036EN10 on December 23, 1999. Second water heater installed on December 16, 2003 Model #MI5036FBN, third installed on December 17, 2008, Model #MI5036FBN, fourth water heater installed on November 7, 2012, Model # MI5036FBN and now today May 16, 2016 yet another water heater bad. The same plumber has been replacing these water heaters (under warranty) but I have to pay the installation charges! Really Bradford White something for sure is very wrong here and not listening to us consumers with these issues is terrible consumer relations!! The warranties have gone from 10 year down to a 6 year warranty! Clearly they must see a problem and not fixing the problems!!

I purchased a Bradford white hot water heater 2 years & 3 months ago. The relief valve failed. Plumber stated valve should last several years. I am dissatisfied with the quality of this very expensive product.

Installed a 40 gallon gas water heater on 2/27/16. Pilot light keeps failing. Had to install a new gas burner assembly on a unit that is not even 2 months old. Call Bradford White to demand a new water heater as I just paid good money to have a new Bradford White installed. Big mistake using this company's product. Their customer service is rude. Product sucks and they don't stand behind their warranty. I WILL NEVER BUY A BRADFORD WHITE PRODUCT AGAIN. I have also informed all my friends and family to stay away from this Company as they are happy to take your money, but not so willing to back up their product. Just another corporation robbing the people. All scum at Bradford White. Pure scum.

I had the Bradford White "Defender" installed last week. This morning, it is completely dead. Nada. Zilch. Nothing. My plumber installed this piece of garbage without asking me what brand I wanted and had I done a search I would have landed here last week instead of this morning, with no hot water.

Like many, I was saddled with a Bradford White water heater when we purchased our new townhome. The clowns who built these stuck the thing under the stairs, in a utility room that just barely holds a water heater, washer and dryer, so I am quite limited as to what I can replace it with. This is my third one in 15 years. The kicker with ours is that we need to buy the model that has the power vent, because we have no basement and the utility room is on the main level, venting straight out the wall behind it. This one started leaking at the weld of the thread for the pressure relief valve, 1 month and 25 days after the warranty ran out. The first one burned out after nine years and I thought it had a 10 yr warranty, as was the minimum when I was growing up. No one in this household, of four, takes hour long showers. We are quite conservative.
I am only giving them 1 star because the person I have been in contact with agreed to upgrade my warranty to 10 yrs from the 6 yr. The following is from their website: "AT BRADFORD WHITE, OUR GOAL IS SIMPLE. We will be the manufacturer of choice in the wholesale market." I wonder how they will do that by screwing the customers and producing garbage?

Bought a Bradford White water heater from MEWS in Athens, Alabama September of 2009. Less than four months out of warranty unit began spraying water. Appears to be bad weld on top of unit. No help offered. Will not buy another one made by Bradford White.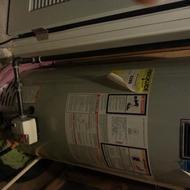 Good news! Bradford White replaced my water heater. Luckily the six-year warranty still had three months left. I still believe it should have lasted longer, but at least, I didn't have to pay the $2,400 Roto-Rooter wanted. My total out of pocket amount was $454.
Original Review
I purchased a brand new home, built from the ground up and to my surprise my hot water heater went out. There were no warning signs. I smelled a strange odor coming from the basement and come to find out the water heater was rusting from the inside and it was leaking from top. After 5 years, Wow! Then to top it all off it's no longer under warranty. The entire unit must be replaced. My builder is Toll Brothers just in case for future home buyers, DO NOT LET THEM install a Bradford White water heater in your home. A water heater should at least last 10 years. :(

ConsumerAffairs Research Team
The ConsumerAffairs Research Team believes everyone deserves to make smart decisions. We aim to provide readers with the most up-to-date information available about today's consumer products and services.
Bradford White manufactures a wide range of residential, commercial and volume water heaters. They provide energy efficient units to customers with varying needs, including wholesalers, contractors, home builders and homeowners.
Types: Bradford White supplies various gas, electric, hybrid heat pump, solar and tankless water heaters for commercial and residential use. Units contain various vent types, including atmospheric, power, direct power and direct vents.  Consumers looking for NAECA approved water heaters can use Bradford White's cross-reference guide to search for a unit that meets those standards.
Energy efficiency ratings: Bradford White provides a rating chart online to show consumers how efficient each model is. Among other figures, the chart shows the estimated yearly cost of each model and its energy factor number provided by the Department of Energy.
Innovations: Bradford White has developed multiple energy saving innovations for its water heaters including intelligent control, low emissions and smart diagnostics. Consumers can check out details and features of each innovation online.
Accessories: Bradford White has developed two residential water heater accessories: The Heater Hauler and the residential gas water heater stand. The Heater Hauler is a vinyl-laminated nylon bag designed to keep the water heater from leaking on unwanted surfaces during removal. The residential gas water heater stand is designed for garages or anywhere else a gas water heater needs to be elevated.
Warranties: Consumers can go online and register their water heater to get warranty details, read documents and check on their warranty's duration. Also included is a list of items not covered under warranty.
Best for Wholesalers, contractors, builders and consumers needing a residential hot water heater.
Bradford White Company Profile
Company Name:

Bradford White

Website:

http://www.bradfordwhite.com/