Black & Decker Coffee Maker
Consumer Complaints and Reviews

Fool me once--shame on you. Fool me twice--shame on me. Fool me three times--I'm a glutton for punishment. Fool me FOUR TIMES, I'm an idiot for buying another B&D 12-Cup Programmable Coffee Maker. All 4 stopped working after a ridiculously short lifespan. The first was about 1 years--I took it on the chin since I usually make 2 full pots per day. The second lasted only 9 months but I was giving B&D the benefit of the doubt that I had simply purchased a defective unit. Then I actually bought another brand--it lasted for almost 3 years--but was unbelievably hard to program. It had all kinds of bells and whistles that I really didn't need so I was sort of glad when it died.
I decided to give B&D another chance with the same results--only this time death came after only 6 months. By that time, I was retired and living on a fixed income and the cheapest model on the store shelf was Black & Decker. Thinking my luck had to change, I bought a 4th simply because I felt it was all I could afford with the worst result ever: It stopped working after only 3 months. I have learned my lesson and am licking my wounds--I will NEVER AGAIN buy any product (appliance or power tool) with the name BLACK and DECKER.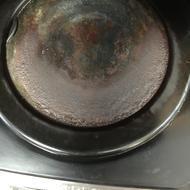 The coffee maker itself works fine. I haven't had any issues with that part. The design itself isn't very good with the tight grinding basket and retaining a lot moisture in the lid and upper parts, however the darn carafe bottom is all rusty and the seal is starting to separate from the base. Too much condensation gathers at the bottom. This is the first time I've had any problems with any coffee maker bottom and shocked that it wasn't sealed properly and would rust like this. Horribly made. I've owned this coffee pot less than 7 months and it shouldn't look like this! I keep it clean and nothing I've been able to do to stop this rust from getting worse. It looks like it's filthy all the time!!

Spacemaker under cabinet coffee maker - This is a replacement for the same model that did the same thing. Brew Basket overflows spilling water, coffee and coffee grounds on the counter, cabinet fronts and floor. It must be the world's worst coffee maker. I removed the "sneak a cup" gizmo thinking it was causing a restriction. Didn't matter. Just finished cleaning up a huge mess for the last time. Taking it to the trash can.

I have purchased three Black & Decker coffee pots, and they all have broken within the first two weeks to a month. The main problem being the water will not cycle into the filter with the coffee grounds. I will never buy another Black & Decker coffee pot. I am so disappointed. I wonder when will Black & Decker look into their faulty product. I have seen many complaints and I don't see any resolutions to any ones problems. I don't see any one got refunded their money or a replacement product. I don't see how our Government allows a company to continue to operate selling faulty equipment.

My 12-cup Programmable coffeemaker is about two (2) months old. I have come to the conclusion your coffeemaker is crap. I can see the water percolating through the side of the coffeemaker but it not being pumped through the grounds and filter. I started this pot at 7:45am and it is now 9:45am and I still don't have a cup of coffee. I have used vinegar thinking it needed cleaning. Eventually the water came out clear. Nothing was in the filter to indicate the tubing was clogged. It is worst today than last week. Like I said before I have come to the conclusion this coffeemaker is crap.
How do I know I can trust these reviews about Black & Decker?
825,614 reviews on ConsumerAffairs are verified.
We require contact information to ensure our reviewers are real.
We use intelligent software that helps us maintain the integrity of reviews.
Our moderators read all reviews to verify quality and helpfulness.
For more information about reviews on ConsumerAffairs.com please visit our FAQ.

This coffee maker was purchased about 6 months ago. The first month it worked well. After that, it did not work well. It would overflow. It would put coffee grounds in with the coffee. No amount of coffee filters used would stop coffee grains from mixing in with coffee. In short, IT IS A HORRIBLE COFFEE MAKER. I am going back to Mr. Coffee. They work.

I bought this about a year ago but have only used it several times during a week of vacation last year. My other maker at home stopped working so I got this one out of the box and started using daily. It started out working fine but about 2 weeks ago it would perk about a half a pot then get all clogged up, spilling coffee and grounds on the counter and grounds in the pot. To clean it I have to pour a bowl of water into the area where the filter goes and try(!) to catch all of it in a bowl below it just to get all the grounds out of that area. This is on top of all the other clean up that has to be done! And I always have to pour a cup of coffee while holding it over the sink. It runs out onto the counter otherwise. Having a yard sale in a couple of weeks... but won't even give this away. This is going directly into the trash. I'm going back to Mr Coffee!

I've bought Black & Decker coffee makers. Now I have 2 broken makers within the last 93 days time for a different brand.

Over the last 7 months I have owned two Black & Decker coffee makers. One 12 cup and other a 4 cup. 12 cup failed after 3 months so I replaced it with the 4 cup. Now 4 months later the 4 cup has failed. So unimpressed with the quality.

I bought the Black and Decker coffee maker less than a year ago. It did a good job for a few months, it started slowing down, not making a full pot. I turned it on 2 days ago and nothing happened, warmer was cold, I shut it off and have retried it daily since then. It's dead on the counter. It wasn't expensive to some but to me it was. Will Not buy another of the Black and Decker Brand unless I am offered a solution.

I bought a single cup coffee maker on Amazon, which was great for making single servings of hot coffee or tea without having to use specialty pod or filter. After 4 months of daily use, it started shutting off halfway into brewing. Searched online for replacement but could not find one. Wrote a review of my experience on B&D's website for that particular coffee maker. I received an email from the company the very next day. They sent me a replacement within a couple of weeks... WOW!!! I am so impressed... They now have a loyal B&D customer for life!!!

Black & Decker DLX1050w - I bought this model and used it for about 3 years and one day it stopped working. I thought it lasted 3 years and made good coffee so I bought another one and this one died the same way after 2 years. Hit the power button, the light comes on. You can hear the relay inside click but it doesn't circulate the water or heat up.

I bought this at Target two months ago. It suddenly stopped working. It will brew one bitter cup of coffee at a time if I repeated press the start button. This is really bad. Hoping I can get a refund. Don't have the receipt as I expect coffee makers to last around 5 years.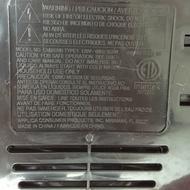 I received the 12 cup coffee maker as a Christmas gift in 2014 from my mom and I couldn't have been more excited! Having just moved into my first apartment on my own, it was amazing to be given (what I thought was) a really nice, expensive appliance. I felt so grown up getting a gift for the house and knowing that I would use it frequently (I make coffee 3 times a day). I barely got 10 uses off of this before it stopped working. I thought maybe a fuse had blown and that I just needed to relocate the machine? Nope. Maybe the cord was being stretched too far and it needed to be closer to the outlet? No. Maybe it needed to be reset and there was a button I could hit? Ha! No. It's exasperating because I thought this machine would last me a while and that I would have it for YEARS. It's sitting in the corner of my pantry and I'm debating whether it's something that can be returned or if I should just recycle the sad little thing.

First purchase of Black & Decker coffeemaker & last. Guess I could remove carafe after having coffee but never had to with other brands. Made coffee at 9:25 am w/out timer & at 12:15 am my coffeemaker turned. I love coffee but on my own terms.

After having a Mr. Coffee 12 cup programmable coffee maker for 4-5 years, it died and I replaced it with a B&D 12 cup programmable coffeemaker from Target. Less than 2 months later, it stopped working. I went to make my coffee this morning and returned 15 minutes later to an empty pot. Unplugged and replugged the machine. Turned power on and off to no avail. Burner was cold, too. Will NOT buy another B&D product. Absolutely ridiculous.

I had bought a 12 cup coffee maker in 2012 and it lasted a year. Bought another one Dec of 2014 and this one quit working again. I can't afford to keep buying every 6 Months to a year. I will be choosing another brand.

I had bought myself a brand new Black and Decker coffee pot from Wal-Mart about 4 months ago and I've been very happy cause I never bought a new coffee pot and we needed a good one. So I've been using it daily and all of a sudden it's now blinking power light and shutting on and off rapidly for about 3 days. Now it's just completely shut off. I unplug it and plug back in and it's doing same thing. I'm gonna call Black and Decker today but I will not buy another Black and Decker coffee pot because of the reviews I've read on here. Do yourself a favor buy my coffee.

My husband and I purchased a 12-cup Black and Decker coffee maker from Target (model CM2035B, type 1) and were quite happy with it until it suddenly stopped working by turning itself off. We were told to send in the cut off cord and it would be replaced for an additional $7.00. We did this and were quite pleased again until we began experiencing the exact same problem. We won't bother going through the same ordeal to have it replaced this time as it is obviously a defect in its design. Please have these problems worked out BEFORE selling to the public!! It is impossible to get a good cup of coffee from this machine. I guess it's back to our French press. Sorry if I sound cranky, but I haven't had my coffee!! Very irritated customer.

After less than a year, our coffee maker shut off right after brewing. We emptied it and never turned it back on. When my wife came home from work in the evening, the whole machine was hot even though power was off. Not wishing to test our fire coverage, we said goodbye B & D, hello Mr. Coffee.

I have had several Black & Decker products currently and in the past I've been very happy with. However this coffee maker is a fail. Due to the design, if you do not have the carafe and the brewing basket lined up perfectly during brewing, the basket overflows with hot water/coffee and hot coffee grinds that make a huge mess all over the counter and floor. Depending on how long it sits after overflowing, it becomes a boiling time bomb due to the coffee trapped between the pot and the heating element below.
My son was actually burnt when he tried to move the pot due to the sudden influx of air. This has happened SEVERAL times no matter how much I try to watch and make sure things are lined up just right. I feel like I should not have to babysit my coffee maker to make sure this does not happen. I should be able to just set it and walk away and wait for coffee to brew. Do yourself a favor and find another coffee maker. The only reason I am not angry about this is I feel like it's a "You got what you paid for" situation.

Bought this coffee pot after our Cuisinart died for a quick fix but did not realize how fast it would break. Wait too long for the pot to brew and never get the whole pot brewed even if filled to the top. Will have to replace but not with another B and D product.

Black & Decker coffee maker (12-cup programmable) CM1050W - I like Black & Decker products and have always bought the Black & Decker coffee makers. But the last two coffee makers just quit with 6 or less months. The heater does not come on to pull the water thru to make the coffee. I do not have the receipt to take it back or the box. It was the heater on the last two that just quit. I am not sure whether it is worth buying another B&D coffee maker or going with another brand. I have not had trouble with B&D until now.

Black & Decker CM2035B - My coffee maker which is only a couple months old starts and stops brewing. Whether I am making 1-4 cups or a full pot. Thought it was a programming issue but it isn't.

I have had three B&D pots and all three would just stop working. I will never buy any B&D coffee makers again, they are useless.

Even though I only make 1/2 a pot most days, the basket overflows, sending coffee and coffee grounds all over the counter top, in the reservoir and into, what little coffee it does brew. This happens no matter how careful I am with placing the carafe under the basket. This coffee maker is less than a year old and does this 3 or 4 times a week (and has been doing this since week 1). It makes a mess beyond a mess to clean up. I kept giving it the benefit of the doubt thinking I was doing something wrong. Also, it's also almost possible to pour out of the carafe without dribbling/spilling coffee. Ugh. What a rip off.

Coffee is supposed to be a pick-me-up for the morning. B&D is garbage. Every morning, I have to pick up a huge mess. Coffee and water spills everywhere. It is the worst way to start the morning. I don't care if "I didn't do it right." I've dealt with plenty of coffee makers. B&D is the only one that has been hard to use and it is TERRIBLE. Never looking at this company again.

I bought this Black & Decker coffee maker after our Keurig stopped working. And approximately 7 months later the B&D stopped working too. This morning (2:30) half of the pot brewed and then it abruptly stopped...water still in the reservoir. I turned the unit off, unplugged it, plugged it back in, and tried to finish brewing, but nothing happened other than the on light came on. I have had nothing but problems with this -- overflowing coffee grounds and very hard to pour without spilling everywhere, but now it doesn't work at all.

While washing the brew basket, the little piece that allows for delay drip broke. I thought no big deal, I'll order a replacement only to find the part is discontinued. I have only had the coffee maker for 4.5 months. Very disappointing!

We purchased a B&D 12-cup programmable coffee maker in November of 2014, and the appliance conked out today 01/20/2015. How do we invoke warranty privileges? Seems to be nowhere to find out how.

Jonathan TroutConsumerAffairs Research Team
As a member of the ConsumerAffairs Research Team, Jonathan Trout believes having access to free, comprehensive information on products and businesses is vital to making smart purchasing decisions. He focuses his efforts on researching and reviewing multiple brands across a variety of industries, with the goal of writing unbiased buyers guides to help inform consumers on impending purchases. More about Jonathan→

BLACK+DECKER makes a variety of home appliances for the kitchen. They make multiple models of drip coffee makers in different capacities, from two to 12 cups. BLACK+DECKER doesn't sell their coffee makers on their website. You can type in your zip code on their website for the closest dealer.
Personal coffee makers: BLACK+DECKER makes three models of single-serve coffee makers. They come in either black or stainless steel and all have an auto shutoff feature. One model comes with a stainless steel coffee mug designed to retain heat.
SpaceMaker coffeemaker: BLACK+DECKER's SpaceMaker coffeemaker is designed to mount underneath cabinets to free up counter space. They're great for apartments and RVs and brew up to 12 cups of coffee. It comes with programmable scheduling, a removable water reservoir, auto shutoff and step-by-step mounting instructions. The SpaceMaker comes with a two-year limited warranty.
Dual Brew Coffeemaker: BLACK+DECKER's Dual Brew Coffeemaker lets you brew a single cup of coffee into a travel mug for the road or a full, 12-cup pot. The single-serve side is K-cup compatible. You can choose from six single serve options and two full-carafe options with one touch.
Mill & Brew Coffeemaker: The Mill & Brew Coffeemaker comes with a built-in coffee bean grinder. You can program your desired brew strength, time settings and auto-brew features. It comes with a cleanable water filter that's attached to the grinder, eliminating the need for paper filters.
Thermal carafes: Some BLACK+DECKER coffee makers come with a thermal carafe. Thermal carafes are vacuum sealed so your pot of coffee stays hot until you're ready to pour it.
Best for consumers wanting a variety of drip coffee makers.
Black & Decker Coffee Maker Company Profile
Company Name:

Black & Decker

Website:

http://www.blackanddecker.com/