Consumer Complaints and Reviews

I joined the Elkhart, IN Planet Fitness in late Dec. 2016. The front counter staff was extremely friendly and very eager to help me with any questions that I have. They gave me a tour of the facility and explained the 12 month Black Card commitment. I use the gym nearly every day. It is clean. It is not overly crowded. The counter staff is friendly. The trainer is very outgoing. I saw her at the grocery store the other day and she stopped and asked me how my weight loss was going. 37 pounds thank you very much!! Thank you Planet Fitness Elkhart for making my first foray into gym membership VERY PLEASANT!!

I let my 19-year old sign up for a $10 no commitment membership in Las Cruces, NM. After not using for a couple of months I told her to cancel the membership so they would stop debiting my account for $11.85 a month. When I called them they told me that either she or I would have to go in to the gym in person to cancel the membership. When she went in they told her she had to do a letter. Unfortunately as a busy college student she never got around to it.
Well a year later, supposedly on the year anniversary I had a debit of $42 from my account. When I called to find out about it they said that it was an annual renewal fee. I told them that I had not authorized a withdrawal from my account. Of course they bring up their contract. I told them I personally have never seen the contract so I was not aware that there was an annual fee, and did not want to renew the membership or pay for another year. They said in order to cancel the membership I had to go into the gym in person. I had to go out of my way and drive to that town and gym to cancel. Then the staff tells me that they cannot refund the annual fee, because the contract says it's non-refundable. I told them I hadn't seen the contract and needed a copy. They grudgingly provided me a copy of the contract, and the cancellation.
I told them I wanted to talk to the manager. They told me he wasn't located in that town, but they would have him call me. He called me the next day and gave me the same line about the contract and annual renewal. I told him I hadn't seen the contract until the day I went in, and I hadn't been notified prior that they would withdraw an annual fee. Like an airhead he kept stating that it's in the contract. I kept telling the moron that I never saw the contract. He said my daughter should have told me. Yeah right, like a teenager is going to repeat the stipulations of a contract to me. He told me he was independently owned and was not in the habit of giving refunds regardless of the situation.
I called corporate the next day and spoke to customer service, which is not anymore helpful. They basically said the same thing. I mentioned that they should at least send out a warning prior to withdrawing any money from people's account. From my understanding it is illegal to withdraw funds from people's accounts without prior consent. She said that that was an ongoing suggestion from dissatisfied customers, and that Planet Fitness Corporate Office hadn't implemented it yet. Well of course they wouldn't. Imagine the money it would cost them if they suddenly couldn't blindside people. She suggested I call the regional manager again. I told her he was an idiot and I wasn't going to waste my time. Planet Fitness claims they don't have "Lunks". Well they do, and they all work at the front desk and offices. If some lawyers want to start a lawsuit on Planet Fitness for fraudulent charges I'm all in.

Please do not ever get a membership with these people. It's a scam!!! They get you with the $1 sign up or that $10 a month **. Then after they suck you in, they suck you dry!!!! They keep taking money out of my account then charge to cancel that bs!!! I will be taking my money somewhere else. I will never go these people again. They need to close down permanently!!!

"Bait and Switch". That's what's the policy of PF. Came in to get a membership thinking that was the only fitness business that charges month by month and cancel when you want with no fees... WRONG!!! They basically bring you in with those huge adverting (false advertising!!) but once you are in it's a complete lie. They make you sign in and you are screwed. I was tempted by their ads and I went to inquire and possibly sign up... but they sign me up with a different membership that you can't get out from until you pay a $58 fees or wait 12 months of paying them even if you don't wanna do it anymore or if you move to another state where they don't have PF.
They never gave me the contract that I signed telling me that their computer has problem with the printer when I first sign up and sign the contract. They told me that they will email it to me... they didn't!! I came back after a week, ask them for a copy because I didn't get it on my email. They said they will correct that and they will send it to me... waited a week. Nothing happen. Went back again and ask for a hard copy. They couldn't print it for me and the salesperson at that time didn't know how to send me the contract by email. She needed her manager help. He promise to email me the contract again but never did.
When I was ready to move to another state for my job I went to cancel my membership. The rude and unprofessional manager Ms ** told me that it's considered cancellation and they will charge me $58 as a fee for doing that… so stupid!! I don't wanna be part of that club anymore and I'm ready to take them to court for not providing me with the contract that I signed which state that I have 15 days to cancel if I'm not happy with the terms but they waited until the 15 days passes to finally gave me after 6 months my hard copy at the gym but it was too late to cancel/move/switch without being hit with $58 fees… Be careful and always get the hard copy before leaving the gym when you sign up and make sure you sign up with the right membership. They switch mine without me knowing!! Scammers!!!

I wish I would have read all these reviews before signing up with Planet Fitness. Mailed a letter to cancel and guess what they never received it. I find that hard to believe. I have never had a problem with my mail getting to point A to B. Now I have an overdraft fee with my bank because of money I didn't expect to be taken out. Well I sent them another letter to cancel and I will be calling them soon to confirm they received it because for some reason Planet Fitness doesn't receive their mail like everyone else.
How do I know I can trust these reviews about Planet Fitness?
791,307 reviews on ConsumerAffairs are verified.
We require contact information to ensure our reviewers are real.
We use intelligent software that helps us maintain the integrity of reviews.
Our moderators read all reviews to verify quality and helpfulness.
For more information about reviews on ConsumerAffairs.com please visit our FAQ.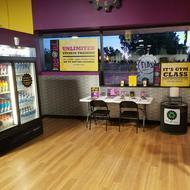 I have been putting my all into Planet Fitness West Mason Green Bay, WI but I can't do 100 percent because I am not a manager. It has always been my dream to be a manager of a fitness store and I really think that I could make Planet Fitness have 5 stars I have gotten more reviews that people love me and I want to continue to help people and follow my dream and success in life and I want to do it for Planet Fitness and give them my all 100%. I have been through a lot of trials in my life and for me to be at the point that I am in my life and being success and telling success stories I'm very happy with myself and to reach my full potential. I put a new area in by the coolers for the Planet Fitness training program. I did it for our trainer Jim and I hope he enjoys it and that he can get more customers and bring in more revenue for Planet Fitness. That's what it's about and that's what I want to do and that's what I'm going to do.

I signed up with Planet Fitness for health purposes and to keep in shape. My daughter accompanies me and at my sign-up time, I have to show my driver's license. All the information was in their system, so it was a smooth sign-up as a black card member, my card given to to me, and my daughter was my guest. At the time I signed up with my daughter as a guest I had no problem. Going forward, whenever I arrive to enjoy working out, there was always someone stopping my daughter after the fact that they took her picture, and had a profile for her. To my understanding every time I had to swipe my card, she had to give her number, saying that she's my guest.
The 4th of June, today, I went in for a workout for me and my daughter. Finishing my work out I was yelled at to come and take a picture. So, I asked, "What for?" I am a black member, and all of that was established, why do I have to go back and take a picture? I think I'm being harassed. Why wasn't I asked in the beginning, when I made my account that I had to take a picture? He promised that he was going to cancel my account. I'm the only one who has access to cancel my account, so why was I being harassed by this manager in Port View?

I have had nothing but problems with Planet Fitness! They are not FOR the customer at all. They are very inconvenient with their systems for transferring and electronic withdrawals. Their computer system and the way they take out your payments each month is a complete mess along with their whole system for transferring locations. I moved to Detroit area for a month and a half (part of my schooling for an internship) and wanted to work out in that area and when I moved back home I had to wait 90 days to go to the new location. Their reasoning is because the Planet Fitness' are owned by different owners. So I was paying them each month not being able to work out for what I was paying them.
They also take days to "process" when you want to transfer locations. The employees all tell you different things regarding whether you are allowed to work out before the "transfer" is complete or not. Another time I came in to work out and brought my boyfriend along (I have the membership where if I bring a guest they have to pay $20). The worker that checked us in was extremely unprofessional and rude and said I had an "overdue balance" in which I tried to understand why and he just would not explain it and kept saying over and over "You can't work out." Little did he know he just missed out on $20 from my boyfriend but also respect and business - very bad impression.
Another time when withdrawing my monthly payment, I didn't have money in the account (my fault) but they kept trying to charge my card AGAIN a couple days later! They do not have permission to do this. So when I did go into the location to pay, the girls told me I didn't have an overdue balance! Then when I tried to work out at a different location, they told me I DID have an overdue balance. LOTS OF HORRIBLE COMMUNICATION SKILLS HERE!

There may be no judgement in this gym, but then there are no rules either. Members hogging limited equipment for hours (literally), placing benches up on dumbbells, not wiping things down, and the employees say nothing. Just paid my fee to get out... gladly. Lunks are welcome!!

I've had my Planet Fitness membership for six months now, and every month they try to take more out of my account than the $20 I'm supposed to be paying each month. The extra money they've stolen from me hasn't been refunded! I called my home Planet Fitness first, and the owner informed did nothing to help me whatsoever, so I called corporate. The man I spoke with at corporate informed me that they could do nothing to help me or even see my account because my local Planet Fitness is privately owned. It's become obvious to me that this company is unprofessional and cares very little about its customers. If they continue to steal from my bank account, my plan is to take them to court. I don't recommend Planet Fitness to anyone. Save your money and go to a gym that isn't run by shady, money grabbing thieves.

I went into Planet Fitness Fayetteville NC and canceled my membership in March 2017. I subsequently was charged my membership and annual fees. I went back into Planet Fitness and spoke with the manager. I asked her why my account was still being debited and requested a refund from my cancellation date and was told there was nothing she could do. At that point I ask for her supervisor and was told that was not going to happen and she refuse to take my number or pass on my request to her supervisor. I requested again for my membership to be canceled and for them to stop debiting my account. I feel that Planet Fitness should honor their cancellation policy and not be able to debit members accounts or renew members accounts fees after cancellation.

They are crooks. Calling the account department to get a refund is useless. They have been trained to quote contract paragraphs to you on a contract that you don't have in front of you and signed a year or 2 before. Even if you cancel your membership they still take out a annual fee and refuse to return the monies to you. I was told it's not really an annual fee, which made absolutely no sense since they take it out once a year. I will never recommend anyone giving them access to your bank account. They take what they want. I'm going to have to change my bank account now so these crooks can't take any more from it.

I joined Planet Fitness online on May 3, 2017 - 495 Flatbush Ave, Brooklyn, NY, and never went there to work out. I stopped by on May 11, and picked up a key tag to enter the gym. While there I decided to check the place out and noticed that there was man in the women's shower. There are signs posted all over that even though you have a locker, with a lock on it for the time period you are there, your personal items are not safe.
After leaving, I decided that this was not the place for me. I called some friends, and got horrors stories of them having their lockers broken into. So on May 14, 2017, I went there to cancel the membership. I figured since it was only a week I had joined it would be no problem in canceling. Was I wrong or what!. I was told I had to pay $58 + tax in order to do. Of course I was steaming mad because it was a little over a week since I had joined and never used any of their gyms.
Reluctantly, I paid it and now I am being harassed by them because they are telling me that I owe them for one month. Are they crazy or what??? I think it is time I contact the Attorney General of NY to look into Planet Fitness contracts. Because there is no way in hell I just gave them $60 for nothing & they are still looking for more monies.

They just charged my wife and I a $42.00 each auto renewal fee. They charged this morning so when I went to the club to ask for a refund they told me "We don't do refunds," and for all intents and purposes they also told me "We got you to sign some small print that says we will rip you off when you are not looking, and not only will we rip you off but when you call us on it we will say, 'sorry, we got you.' Tough luck." I made conscious effort to not harass manager of my facility (In Plant City FL) since she is just doing her job. Am web surfing now as to where to go for Better Business Bureau, etc etc. I called their corporate Office in NH this afternoon but hung up after being on hold for 15 minutes (an honest 15 minutes). To sum up, I think they are immoral crooks and that they ripped me off.

The worse experience EVER!! Because an employee didn't do their job when I went to the location to cancel. I was continuing to be charged. I went to the location to cancel AGAIN... and they would not allow me to cancel saying I owed a balance. How is that when I was just charged $60 in one week. The customer service rep were rude laughing at me and being completely insensitive about my situation. The messed up part was I explained those were unauthorized charges and they still refused to cancel my membership and I didn't even care about the money. I just wanted to be cancel.

I was treated very poorly there. The people there are just too crotchety & tried being very nice there. Then all the workers & people working there are just walking around all depressed & not wanting to talk to you but if they do say anything to you it's to get crotchety with you but that's OK. That's not going to stop me from being nice. I was a black card member but when I went to ask to turn on the hydro bed then in a very crotchety tone of voice, "Are you sure your black card members?" Well yes. You know you been checking me in for the 3 months because I have limited mobility from cancer in my neck back in 2003 & use a walker & that I would benefit from it. Then the next day I was kicked out because of my needs. Then my parents that was with me at the time were all going.
Are you off familiar with the Disability Act? Because then they said, "I don't care" and that I'm not allowed to be in the gym because of my needs and they just discriminated me. Then we said, "Let me talk to your manager," then in a very crotchety voice that lady at the front desk sang "I am the manager." Then we said, "Let me get the supervisor's number," then she said in a very crotchety voice, "Why would I want to give you the supervisors number. Go look that up online." Then we went and called the supervisor and was only sticking up for the lady that kick me out. Well that was only very temporary gym because my dad that was just recovering from cancer treatment needed a gym that he could work out in before he whips back into shape well enough to return to our YMCA gym. Because I was not allowed in after I've been going there for 4 months until all that have happened.
My parents canceled their memberships at Planet Fitness then we just return back to our YMCA. At Planet Fitness after my parents canceled they were still taking money out of their accounts when they're no longer members there. So they can be very shady and I've read on reviews how Shady they are which are very shady. Then bathrooms are not the cleanest bathrooms. Good thing that was only temporary because you wonder why so cheap there. You get what you paid for. You're paying only $10 a month. We're $20 a month of a black card membership. You're going to get all crotchety workers therein. The people there are not all that friendly and the gym all dingy and depressing. Looking the way how Planet Fitness treats people I can see why the Planet Fitness that you were going to for only 4 months that we were members there.
Was never crowded and all empty because nasty. Some the workers could be there like the one that kicked me out. So nasty and some of the people there can be so nasty that if they ever talk to my dogs like that I would report them to PETA people. But that's okay. Karma baby. At least I return back to my YMCA where I'm friends with everybody. With everyone that workers and a whole lot of the people there I'm good friends with. And a gym that does gets crowded and with it being a huge YMCA and the biggest YMCAs in my area and with the Wellness Center. That's a gym bigger than Planet Fitness gym and way more equipment than Planet Fitness and heavier dumbbells for my dad and my brother because they're big-time weightlifters. And with my dad being back in the shape and with much friendlier people and where all my friends are at. And it gym that you can make friends with people. At least we're happy now.

For the umpteenth time they turned off the televisions 20 minutes before the place closed. Did it yesterday too. I have complained to management a number of times but they don't care. They want you out before closing time because they don't pay the staff 15 minutes extra to stay for stragglers (and I'm not one of them). They will inconvenience EVERY CUSTOMER because of a few. Closed early today (before their POSTED TIME) and last Sunday too.

Membership cancellation - This planet fitness gym closes at 10 pm. I was in the locker room taking a shower at 10:05 pm. Then staff came in an interrupted me saying that they were calling the police!!! If I didn't get out now. I was totally humiliated and embarrassed that confronted me wet and naked. So I quickly dried off and left my towel and got dressed and was at the front desk at 10:10 pm. The manager said that I could no longer be a member of plant fitness. I called corporate and they said they had no control of another franchise.

I signed up for a membership in September. The first two payments came out no problem. Around month 3, they tell me there is a problem with my billing. I call their 1800 number, and they tell me my bank info is wrong and they are unable to pull payments (EVEN THOUGH THE LAST TWO CAME OUT FINE). I confirm my routing and account info with the bank, give it back to PF, and they tell me, "Everything is now fine, sorry for the mix-up."
Here we are in May 2017. I go into the gym and they tell me I owe them $137. I call the 1800 number and they tell me my account is up to date. I go back to the gym and this time the manager tells me that I haven't made one single payment since I started and if I wanted to continue to work out there, I would have to pay the amount dating back to September 2016. EVEN THOUGH I HAVE BANK STATEMENTS PROVING I HAVE PAID. Then the manager goes on to tell me she called the 1800 number to and they didn't tell her my account was up to date and there was no note in the system. Then she tells me that my bank is BLACKLISTED (???) and they don't accept payments from that bank. Which makes no sense being as though they have obviously pulled money out. Long story short, they don't care about the proof or anything else. They are not all on the same page and I cancelled my membership. Unfreaking real.

Like so many other victims of this place, after my one-year contract was over, I tried (unsuccessfully) to cancel. I needed to send a letter to them stating that I wish to cancel, so I did. Amazingly, like so many other reviewers, they "never got it." I've been getting harassing calls for over a year now. God only knows how much they're saying I owe. I don't even care anymore. Let it go to collections. Have fun with that. It's companies like this that destroy the fabric of trust between consumers and businesses. The operation is shady and they will do anything to make it impossible to cancel. Stay away from this scummy company. Planet Fitness is a joke.

Read over the contract before agreeing so I could take my child with me. Contract clearly states anyone under 14 must be accompanied by an adult. I took my child for a successful session with me at the Planet Fitness on Marbach at 410 in San Antonio. Go in the next day and a guy I had never seen tells me she isn't even allowed in the building. I tell him confused that I read the contract and I'm her accompanied adult. He says for insurance reasons she can't be in the building. The contract doesn't say that ANYWHERE.
I ask to cancel my contract because they violated it and the guy told me I will have to pay a buyout fee!!! This is a no commitment contract and clearly states there is no fee or buyout!!! These locations are violating our contracts out of personal and biased opinions and then retaliating and insisting we pay them to leave a noncommitted contract. I want my money for April back, the month they violated the contract and any months after it takes to cancel my contract.

I'm still been charged for gym services after I have told them to take me out of their system. The amount was suppose to be 20 dollar, however I am been charged 34 dollars. I have contacted them and still no response. I feel like this, if a person have not checked in the gym over a month they are not coming back!

I had the black card membership for about 14 months. I decided to cancel and was told to bring a written letter to the Gym. When I brought the letter to the Planet Fitness in South Jordan Utah. The front desk person said they would take care of it. Well he didn't, and I was debited the monthly amount from my bank account. I asked my bank to block any further charges and they did. Now I'm getting harassing calls saying I haven't met my contract obligation and a past due amount is due. I signed up for a year and paid for 14 months. The black card is month to month after one year. I don't understand how I haven't met my contract obligations.

I joined the PF hoping for a great experience. I am still paying for a membership that I haven't used in 9 months. I was very dissatisfied with the tanning bed system and the customer service in Seneca SC. Because I didn't pay my yearly fee I could not return for any purpose until I paid. Well, I didn't feel welcome and I didn't enjoy being ignored so I tried to cancel my membership. I could not and after almost a year they are still getting my monthly fees. That apparently how they stay open, making unhappy customers pay for a service they cannot or do not want. I regret ever trying out PF and will not recommend anyone going there. All I wanted was to stop my membership and I feel ripped off.

Trying to cancel my membership after their system refuses to take my payments but will take payment for another membership I have. Customer service is horrible. Nobody knows anything from corporate or home gym. Now I have $400 bill because they wouldn't take my payments.

My gym was bought out by Planet Fitness. My personal trainer for the gym it has previously been told me that they would no longer honor my personal training package since the announcement of the buyout and that I would have to contact the gym prior to the completion of the sale to get my money back for my unused sessions. After two weeks, I was able to speak with someone to try and get my money back (over $400) and at that time I canceled my membership. I never got the check I was promised and now Planet Fitness is charging me a monthly membership.
I called 425-315-7070 and spoke with Sally and tried to explain the situation. She told me that it doesn't matter what happened before the buyout, that in my contract of my old gym it says that in the event the gym is sold, my membership will also be sold and continue with the new gym. I told her that I had canceled and she said that I have to cancel in person at the new gym for that to work. At this point I just wanted this to be over and rather than have email communication of my cancellation (with confirmation from Jeff at my old gym) I wanted to send a certified letter to Planet Fitness and just pay for the extra months and have it be done.
I asked where I could send a certified letter to cancel and she told me that I can only cancel in person. Now, this is a problem for me because since this happened I have moved two states away. I told her there was no way that I could make it into the gym to cancel in person. She repeated and emphasized that was the ONLY way that I could cancel and that the gym would reopen sometime in the next few weeks after the renovations and I could go in. So then I am finding out I am being charged for a gym that isn't usable even if I was there and there is no way to cancel a membership to a gym I never signed up for, that's claiming a membership from a previous gym that I had canceled.
So, while I am on the phone with her I am looking up Planet Fitness and it says that I can cancel online, unfortunately I need a membership number to sign up online, something I do not have. I asked for it and she told me I have to come to the gym when it reopens and sign a NEW contract to get a Planet Fitness membership number. I told her that I shouldn't be getting charged for a gym I can't use and one I do not even have a membership for. She started to swear at me and called me a ** and hung up. I called immediately back and she picked up and hung up the phone. I tried again. Same thing. I waited and cooled off. Tried calling about an hour later, it went to voicemail. I tried again immediately after hitting voicemail and the phone was picked up and hung up. So, I called from another phone number, and surprise, she answers! I told her who I was and she immediately hung up on me. She was screening both phone numbers.
I called my bank and had them reverse the charge and any future charges from Planet Fitness as I had never signed up with them and do not have a membership. The following week I get the expected email from Planet Fitness that my payment was declined, but there is a new number for me to call. I called the number and it goes to ABC Financial, who cannot help me cancel, who doesn't have any information for me to cancel, and said that all they do is collect money for Planet Fitness memberships. She said that I have to take it up directly with Planet Fitness in Everett. I told her about my previous call and my attempts at cancellation and she told me that they can't do anything about it, it's up to Planet Fitness to let them know to stop charging me.
I asked if there was another number or contact and she gave me the same number I had called before. I asked if there was a direct manager or corporate number and she said that the 425-315-7070 was the only number they have listed for them. So I tried calling the number again, the same woman answered and told me that I would have to cancel in person, once I explained I couldn't because I was out of state. She told me I'd have to keep paying until I can come to the gym, I said I would just put a stop payment on the card and she told me that was fine, they would just send me to collections and she hung up. I can't believe that they only have one person there answering this phone.
I got another email from ABC financial, and I called 425-315-7070 again on 4/19. The call was routed to the Seattle Planet Fitness because the Everett locations phones are down. The woman said that she was sorry but I would have to try back later because I can only cancel from the gym I signed up with (even though I had never signed up). Planet Fitness makes it absolutely impossible to cancel their membership. I have recorded the subsequent calls since the first one where the woman started swearing at me (even getting hung up on and changing numbers only to get hung up on again) so I can fight this when it inevitably ends up on my credit report.

Planet Fitness is very misleading. Employees there do the bare minimum to assist customers. I have been trying to cancel my membership for months. I was informed that I would have to renew my membership after 1st year to continue to be a member. Come to find out they charged me another annual fee. I came in to cancel. An employee told me I couldn't cancel because there was no manager available. So I came during the hours he informed that his manager would be there. Still no manager available. This has been going on for months and they have continued to charge my account. I wouldn't recommend anyone here.

Misleading Marketing. PF Black Card promo reads: "unlimited guest privileges to any PF location". Total Body Enhancement sign up sheet reads: "I understand and voluntarily accept and assume full responsibility on my behalf and on my guest's behalf for the risk of injury". The Agreement reads: "Black card guests are not entitled to use tanning or any other black card benefit or amenity".
I signed up believing my guest would have unlimited privileges (he accompanied me generally 1 day per week) when he accompanied me only to find that the 'fine print' contradicted the promotional materials. When I pointed this out, the manager was unpleasant to speak with so I called the main office and was told they could assist my guest in obtaining a black card. I suggested their promotional material needed to be honest.

I have spoken with management for three years about the use of cellphones by members while they are sitting on exercise equipment. One third members at any time are using Facebook or texting and many of these are doing this on the equipment preventing people from using it for exercise. Management seems to want to defend people for using phones versus using equipment for exercise. This is not as bad at all facilities but terrible with the one in Canton, Ohio.

I like TV when on the treadmill. The new manager of the Finneytown building cut the main line from the remote to the TV. The signal now comes in weak or blippy or freezing. He has replaced it with one thin line, and the TV experience is not good. Other members have complained. The news stations do not come through. Also, a lock has been put on one of the lockers and left there by one of their female gym members. The sign walking in the locker room clearly says day lockers only. The locker is empty. This new guy is trying to get his business going, and I understand this; but at the same time, he has made me feel like working out more than once a week not worth it. If he improves the TV experience, I would work out more than once a week. If I am noticing things like this, others are too.
Compare Gyms and Fitness Centers
Planet Fitness Company Profile
Company Name:

Planet Fitness

Website:

http://www.planetfitness.com/