Best Home Care Services

Updated on 02/27/2018
People with disabilities and those who are aging may require assistance related to the activities of daily life (ADL). People might have difficulty getting dressed, cooking meals, getting into and out of bed, staying clean, using the bathroom and more.
These challenges do not fall under the heading of health services, but instead might be solved with an in-home care solution. A home health aide or companion service can assist with ADLs to enable seniors to stay in their homes for as long as possible.
Thanks for subscribing!
You'll be the first to receive our tips and recommendations. Stay tuned!
Compare Reviews for Top Home Care Services

Comfort Keepers
Read 22 Reviews

Comfort Keepers caregivers are thoroughly screened and trained. They may help loved ones with everyday tasks or provide ongoing live-in assistance to help elderly family members maintain their quality of life and independence.

Home Instead Senior Care
Read 138 Reviews

The caregiving services offered by Home Instead Senior Care are available 24 hours per day, 365 days per year. They have affordable options, and their caregivers are compassionate and well-trained to care for your loved ones.

Visiting Angels
Read 15 Reviews

Visiting Angels has provided caregiver services since 1998, creating a personalized daily plan for your loved ones. They offer care by the hour, overnight care and round-the-clock care options.

CareLinx
Read 34 Reviews

Using today's technology, Carelinx puts you in direct command of the day to day in-home care your loved deserves. From our app, you can find a caregiver , schedule care needs, and communicate with the caregiver in real-time.

Synergy HomeCare
Read 12 Reviews

Synergy HomeCare services are available 365 days per year for round-the-clock care. They offer a unique C.A.R.E. approach (Coordinated and Responsive Engagement) to give your loved ones the best care available.

CareInHomes.com

CareInHomes matches patients with loving caregivers who are dedicated and professional. The caregivers in their network help full time around the home or come in occasionally to assist with important or daily tasks.

Griswold Home Care
Read Reviews

Griswold Home Care connects patients and their loved ones with trained, professional caregivers from across the country. Griswold's website also offers special tools and resources rich in home care information.

Nurse Next Door
Read Reviews

Nurse Next Door offers free consultations with one of their Expert Care Designers. Nurse Next Door caregivers strive to help their patients feel healthy again, and they do more than just help take care of tasks around the home.

Preferred Home Health Care

Preferred Home Health Care has been in business for over 25 years throughout Pennsylvania and New Jersey. There are a range of caregivers available to help patients who need services ranging from pediatric to elderly.

Right at Home
Read Reviews

The independently owned franchisees who partner with Right at Home are professional caregivers. Right at Home has its own Custom In-Home Care Giving Process to help patients choose the best caregiver for their situation.
Thank you, you have successfully subscribed to our newsletter!
Enjoy reading our tips and recommendations.
We value your privacy. Unsubscribe easily.
What to consider when choosing an in-home care provider
Service availability
Home health aide schedules vary between agencies. This can impact affordability and convenience when hiring a service.
Home for the holidays: Does the agency offer holiday service? Many elderly people celebrate in their own homes, making it crucial for an assistant to be available during these days.
Part-time option: Not all seniors need round-the-clock care, so a part-time option helps keep costs low.
Overtime service: Family members responsible for primary care may face a late day at the office, bad traffic or any number of factors that could leave them running late. Be sure that a caregiver can remain on site when a complication arises.
Respite care: Family caregivers need breaks from time-to-time to tend to their own needs. Home health aides can fill in so that the care recipient remains safe while the family caregiver is away.
Types of services
Home health services range from simple companion and cleaning services to skilled nursing, depending on need. Make sure that any service you choose can fulfill a complete range of service as an elderly person faces increasing challenges.
Companion services: There are many instances where all a senior needs is some help with household chores and someone on hand in case they fall.
Home health aides: These offer the next level of care with assistance for tasks like getting dressed, continence issues, bathing and other ADLs.
Full charge nursing: A senior who needs monitoring might have a nurse come in to provide all the above services and check blood pressure, maintain a catheter, monitor medications and provide other direct health related services.
Clear communication
Communication between the family of the senior receiving care and the provider organization is critical to creating a comprehensive schedule of services. Slow response times could leave a senior alone, or put them in danger by delaying reports on issues that could impact their health.
Health reporting: How often does the service provider give a comprehensive report about the senior's continued ability to live alone?
Schedule changes: For many people, caring for an elderly parent does not reduce other demands on their time, leaving them to schedule around school plays, nights out with friends and work functions. Flexible and emergency scheduling is a must.
Live operators: As effective as voice mail can be, waiting for a call back can be nerve wracking. Make sure your service provider routinely answers the phone, rather than responding to messages.
Provider screening
Any time you let someone into your home, you take a risk. The elderly are particularly at risk, so before inviting someone in, it is important that they pass screening and a background check which should be provided by the agency.
Background checks: A credit check and scan of criminal history could provide a sense of security.
Reference checks: Reference checks are a quick and easy way to find out whether someone has a history of quality performance, and they are also something that many employers neglect to do.
Caregiver interview: Instead of simply assigning someone to a case, it is important to allow the caregiver, senior and their family to meet in an informal environment. Compatibility is a foundation for building trust.
Absentee policies
Everyone needs a day off occasionally, so what happens when a caregiver calls out?
Immediate notification: Before sending a replacement, the agency should notify you of the conflict. You might prefer to take some time off rather than have a stranger take on the job.
Available replacement: If they have a call out, can the agency send out someone else without missing the service window?
Permanent replacement option: While occasional call outs are inevitable, repetitive issues with missed work can be a major issue. It is important to know how many you might deal with from a single provider.
Cost
When trying to provide care on a limited budget, the cost can be a major issue. Medicare rarely covers in home care costs, leaving much of it to be out-of-pocket. Long-term care insurance might be a viable option to pay the costs.
Daily charges: Is there a daily maximum on charges?
Hourly charges: Hourly charges can rack up fast, particularly for those that need round-the-clock care.
Extra therapy charge: If the primary aide only helps around the house, but is supplemented with a physical therapist or nurse, is there an additional charge for these occasional services? There almost always is.
What are different types of in-home care?
Homemaker/companion care
This type of care typically includes light housekeeping duties like washing dishes, doing laundry, mopping floors and other chores. They might also run errands like shopping or picking up prescriptions.
Home health aide
A home health aide often takes on all the duties of a homemaker and tackles things like helping a person get dressed and out of bed. They assist with all the activities of daily living.
Nursing care
A registered nurse works with a doctor on a treatment plan, often providing direct medical services like wound care, medication supervision, ostomy care, pain control and delivering IV treatments. This is just a small sample of the health care services that might be needed.
Hospice care
Terminal patients have limited time left, but that doesn't mean they need to live with constant pain. Hospice care provides maximum pain relief for those who suffer from chronic issues. They also provide education, resource information and support to family members.
Who can benefit from in-home care services?
Primary caregivers
Family caregivers may need some additional help with care of their loved one for various reasons. They may need it during working hours, overnight and/or for respite hours. The care needed may also be too much for one individual to provide.
Persons with a disability
An individual with disabilities and/or their family members may need additional assistance.
Elderly individuals
A natural product of aging is often a loss of independence. Many people suffer from cognitive disorders or physical disabilities, limiting their ability to care for themselves.
Persons with dementia
Persons with dementia will arrive at a point where they can no longer care for themselves. Until that point, they may benefit from home care services.
Accident victims
After an accident someone might need some extra help around the house. A broken leg can severely limit mobility, and a little help around the house during recovery can go a long way.
Terminal patients
Someone who is preparing for death has very specific in-home care needs. They need skilled nursing services and/or hospice care.
Expert reviews for home care service providers

Carelinx is a caregiver marketplace that allows individuals and families across the country find and hire quality caregivers. The online platform makes it easy to pay and manage caregivers, even if you are living in a different city or state than your loved one.
Read More

With franchise locations in more than 28 states, Griswold Home Care is a trusted name in the home health services industry.
Read More

As a network of service providers, Care in Homes works to match the right caregiver with the right senior.
Read More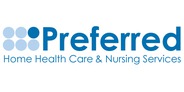 As a home health care provider, Preferred Home Health Care offers most of the rehabilitative and care services you would find in a hospital setting.
Read More

With more than 700 worldwide franchise offices, Comfort Keepers is an industry leader in home health services.
Read More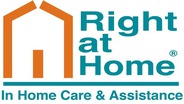 Founded by a hospital administrator in 1995, Right at Home has an insiders take on what seniors and disabled people need to have independent and productive lives at home.
Read More

Founded by two men disillusioned with the home care industry, Nurse Next Door prioritizes the care in health care. They work to find providers who truly care about your loved ones, making them one of the most trusted brands in home health care.
Read More

Since it opened its doors in 1998, Visiting Angels has been a leading provider of home health services in the U.S. and Canada.
Read More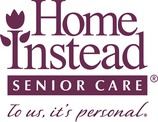 As a worldwide provider with more than 900 franchise offices, Home Instead has a reputation for excellence.
Read More

As a leading provider of home care services, Synergy helps those facing a major life change or sudden lack of mobility.
Read More

A full-service agency, Care Indeed works with patients to maximize their independence and keep life fun and engaging.
24/7 care: They have service providers available round the clock, and there is always a nurse on duty if something comes up in the middle of the night.
Constant education: Caregivers are constantly seeking to keep their credentials top-notch through continuing educational activities.
Comprehensive background checks: Before letting someone into your home, it is important to know that they are a safe addition. Care Indeed performs comprehensive criminal background checks, locally and nationally, checks references, verifies driving records and more.
Family pet care: Pets can help seniors stay active and engaged, making them an important part of the family. With Care Indeed, pet care falls on the list of home health services.
Local operator: Serving only in California, all home health care providers are directly employed by Care Indeed, not a third-party service.
Best for: Primary caregivers, elderly individuals, persons with dementia, persons with a disability and accident victims.
Disclaimer
Information in this guide is general in nature and is intended for informational purposes only; it is not legal, health, investment or tax advice. ConsumerAffairs.com makes no representation as to the accuracy of the information provided and assumes no liability for any damages or loss arising from its use.
Compare Reviews for Top Home Care Services

Care Indeed
Read Expert Review

Care Indeed offers 24/7 home care services throughout the California Bay Area. Caregivers strive to help the elderly stay comfortable, healthy, protected and independent while living in their own homes.