Consumer Reviews and Complaints

In 2009 - I hired HISC for my elderly father to drive him to occasional doctor appointments. Eventually I hired a live-in caregiver from an altogether different company until he needed to move into a nursing home and passed away early February 2015. In 2013 - I hired HISC for myself when I needed a driver (using my car) to take me to my appointments following my own foot surgery. The service for my father was adequate as was mine. ALL bills received were PAID IMMEDIATELY for both my father and for me.
Fast forward, (4) four years later... to September 2017... Imagine my surprise when I received a phone call from Home Instead Senior Care "Fran" SEVEN YEARS after we used them for my (now) deceased father and FOUR YEARS later for myself. My initial thought was maybe they were looking for me to use them as a reference; because I could think of no other reason they would call! Imagine my astonishment and increasing anger I felt when Fran falsely stated "we've been sending you invoices and haven't heard from you". I was in shock trying to process what this woman was claiming since I had NOT received any bill or communication from HISC since 2013!!
And I know I personally pay all bills immediately upon receipt and keep very good records, so I became frustrated and angered as Fran was falsely claiming to have been "unsuccessfully trying to reach me" (even though I verified they had my correct address, phone #, email, etc). The $ dollar amount Fran claimed on the phone for myself was $54.00 from 2013. I told her I owe them nothing and paid all my bills when they were received and it is not my problem if they have very bad bookkeeping!
Now, four years later, my husband and I just moved in late April 2017 to another state to "down-size" into a small home in a retirement community. The post office has been successfully forwarding all our mail correctly to our new address. My frustration grew as my mind wandered how now I am burdened by trying to "prove" this was paid four years ago!! I offered my new address and asked her to send me an "invoice" of this bill. Since moving and down-sizing we got rid of 50% of our possessions and the old designated binder I kept for HISC records were not something I kept from 2009 & 2013! Important things like taxes and other relevant important documents moved with us, but holding onto HISC binder from 2009 & 2013 did NOT make the cut when deciding what was absolutely necessary to take into our new small home.
So I became increasingly mad to be accused of owing something I knew I didn't owe and spent HOURS trying to find my old checkbook registers to find proof of paying this to them in 2013. Thankfully I found one old bank electronic bank statement showing proof of payment from my checking account. Unfortunately I closed my other checking account I had often used to pay medical bills and cannot access old statements which is a huge hassle. I'm thinking how ridiculous that this company is obviously in financial trouble and probably was audited for their illegal billing practices and poor book-keeping... and are bogusly calling very old clients to try and collect money they do not owe.
On September 7, 2017 I received an envelope in the mail from Fran from HISC with the "promised invoice". INSTEAD it is a poor ledger, no invoices and the amount Fran said on the phone was not anywhere to be found in this vague on this four-lined ledger. I am disgusted and frustrated and will write to them stating I owe them nothing and all bills were paid with a copy of my payment. I want no further correspondence and consider this to be harassment and illegal. Keeping in mind Fran's initial claim they have been sending me invoices when I NEVER got any bill since 2013 which was paid. THIS makes me mad and would NOT RECOMMEND THIS COMPANY TO ANYONE AFTER THIS FRAUDULENT CLAIM.

We were searching for home care for our 96 year old mother and hired Home Instead Senior Care from Sandwich MA. who provided us with a person to assist with mom's daily routine of meal prep, bathing, and household chores. Her schedule was Monday and Friday from 9 until noon. She started on July 31. On Friday August 18th HISC called and said the aid was not going to be there on Monday the 21st as scheduled but would be there Friday as scheduled. HISC couldn't send a replacement until Thursday the 24th. This left us scrambling to find coverage for that shift. We later found out my mother's aid was sent to another job that day.
That left us worried that they would do it again. Then, HISC texted us to tell us that the aids regular shift on Monday would be overtime due to the labor day holiday. There was nothing in the paperwork about overtime and we were never told about overtime at either time the nurse came to review the service and to meet my mother and inspect the home. We found Home Instead to be unreliable and a little shady. Watch out. They sell snake oil.

The good, the bad, and the very bad... think twice before calling them... I have thought long and hard about posting here. After thinking though I thought it best to let others know about our service from Home Instead Senior Care in Windsor, Ontario, Canada. First, we find that 1/2 the staff are not qualified and unreliable. The other half are not bad, and a small mix of those ones are good caregivers overall who do care. We have had so many that seem to not have any experience whatsoever. Put in a home that they are not qualified to handle. But I understand that as if you look on their website for help wanted... you see this...**No previous experience necessary** as a Caregiver.
The male owner does not seem to be in touch with his workers. We have had missed appointments, last min cancellations and just not showing up. On top of that it seems the caregivers get to pick and choose who they want to work for, when they want to work. We have as well had items... go missing. I think it is fair to say that upper management can be to blame here for most of these issues. Lack of training perhaps. Poor judgement as to who they hire maybe. In the end we fired them/stopped service not too long ago.

This company overfilled by thousands and instead of crediting my card, they send me a check two weeks later. Which was still less 150 that they still owed me. Beware of these people. They are crooks. The service was no better unfortunately. Different persons everyday and sometimes two different people a day, necessitating me to show yet another person where things are. Just recorded phone call from Home Instead. Now they are telling me the remainder of the money owed me is a service fee which was never disclosed and which the girl says they keep. I wouldn't leave a rat to be looked after by these people. If you people value your parents, find another agency to come into their homes other than this one; they are shady, do not pay attention to the client well, and will put exorbitant charges on your credit card. There are a plethora of other agencies out there. Save yourself the headache!

I had my dad in a nursing home and pulled him out due to substandard care. I employed Home Instead to take care of both of them in my house. They worked with us to find the right match of caregivers and my parents. After a few ups and downs with the workers (all issues were resolved to my and my parents' satisfaction) we wound up with 2 workers who came into the house. These workers are caregivers, not CPN's or nurses of any kind. They reminded my parents of medicines, feed them and kept them company in the last year of their lives. Without them, I would not have been able to care for my parents. The women who came into the house were reliable and caring. The owners were wonderful people who worked with me on payment arrangements. I would definitely use them again and in fact have told my daughters that when it's my turn, they should use them.
How do I know I can trust these reviews about Home Instead Senior Care?
884,041 reviews on ConsumerAffairs are verified.
We require contact information to ensure our reviewers are real.
We use intelligent software that helps us maintain the integrity of reviews.
Our moderators read all reviews to verify quality and helpfulness.
For more information about reviews on ConsumerAffairs.com please visit our FAQ.

Unqualified young adults/teenagers that didn't have the professional training required for this type of job. They randomly switch out people you have been working with for months, are constantly changing their workers' schedules so you always feel like you're behold to THEIR schedule instead of the other way around. One worker (a teenage girl) lost my credit card when running errands and when I informed Home Instead, they blamed me for it and tried to minimize the problem. Just unprofessional and unqualified workers.

I am in NH, and have an elderly mother (90) living alone in her own home in NC. Dept of Social Services, in NC recommended Home Instead, said they were great. I believed them. Being 850 miles away, I said ok. Took 3 calls to get Tammy the nurse on the phone. When I FINALLY got her on the phone, I was frustrated, but the conversation went well. She PROMISED that she'd fax me: WHO will be caring for my 90 year old mother. WHAT will be done. WHAT services do they provide? She confirmed my fax, my email address, etc... Next day, nothing. She then told my NC attorney that I yelled at her. Took 3 weeks before I got a very poor account of what was done, and who was with mom. I didn't EVEN KNOW who was in her home. They put my mother at risk. SHAME ON THEM. I'm quite sure there are other agencies out there who actually care.

My husband has dementia, was with the Milford center for a long time, no problems. As the week end caregiver Crystal was always on time, concerned about quality of work and a great person. When Crystal had to be off we were sent a young woman who WAS NOT CAPABLE of doing the job and I had to call my brother in law to come and help us. I called and talked to several people and was switched to a woman whom I believe was either the manager or owner of the franchise. She was not at all nice, and told me that they would no longer do business with us. That was 2 weeks before Christmas... I've given complaining a lot of thought and I believe this is worth conveying to the corporate headquarters and others who might consider hiring this company. No way to conduct business... and no way to treat a good customer... or anyone!

Their slogan is "To Us, It's Personal" but that's far from the truth. They send a different caregiver every day to a client with dementia, not good, and they never check in to see how things are going. I don't understand where the money goes that they charge (which, watch your bill because they tend to overcharge) because they don't pay their caregivers well, and they screw up on scheduling. We requested a specific day for caregiving, and they told us they would cover it, then failed to and said that wasn't their responsibility. When presented with the possibility of losing a client, they said that's ok, they have other clients.

I hired this company to take care of my wife after leaving the hospital after having brain surgery. My wife was classified as high risk. After having physical therapy 5 days a week and myself giving her therapy also on the weekends my wife was able to walk with the walker, able to get up and down on the couch, walking with a cane holding on the counter, able to get on and off the commode. Home Instead on Independence Blvd sent a caretaker over. She left my sandwich meat out which spoiled, peeled a whole head of lettuce to make a sandwich, which all spoiled. I called the company and told them not to send her back again. A few days later this same person showed up again.
My wife walked in to use the commode. The caretaker left her while she was getting on the commode and my wife walker flipped on its side and she took one heck of a fall. Since the fall 14 days ago she is wheelchair bound. This company is nothing but a big ripoff and if you care about your loved one I would stay away from them. I just found out that the same company had a lady working from 7 to 3 pm and the caretaker was sleeping on the couch when her patient got out of bed and fell in the bathtub. Her daughter come by to give him his medicine and found her father in the tub. She went to find the caregiver sound asleep on the couch. These people charge a lot of money and their service is horrible. All you do is babysit them.

Was charged for time sitter was not in room with Mother. Gone at least an hour to 3 hrs. Called my mom, sitter did not answer, the phone woke my mom up. Sitter put her to bed around 6pm. This is on 3:15 pm shift to 7pm shift on Feb 5, 2017. Spoke with my mom and sitter was not in bathroom across the hall and she didn't come back to room while I was on phone for at least 20 minutes. My belief is that she went and laid down on couch or went to sit in dining room to talk to others. Assisted Living acted like they didn't want to know the truth either, just wants bill paid so they can use this company again, why I don't know, as they have such lousy ratings. Anyway, I'm paying the bill in Protest as it appears at the moment I have no other recourse. I thought deducting half of that period was more than fair, as I think the sitter wasn't even in there with my mom for half the time. It appears no one wanted to find out where the lady was OR the truth.

I wouldn't recommend working for this company, due to poor training and management! They switch our Clients like they switch their shoes everyday! Management was horrible, I had a flat tire once and I called to tell them I would be late and the lady I was talking to said, "Well I need better notice, this is unacceptable. I should've been the first person you call"... Like what if I was in an accident and couldn't call what were you gonna do then? Then another time a week in advance I had one client they called and changed it, she scheduled me for another lady for the next day early that morning and I was trying to tell her that I had a Dr appt and she says, "Well you're going to have to cancel because I'm not changing it again"... They are beyond inconsistent and inconsiderate!!! I had a client and he said they changed his caregiver every other day and that I was honestly the only consistent caregiver he's had, but like always they moved me again!

The experience of "Jennifer of Clearwater, FL on Jan. 12, 2017" pretty much matches my experience as well. First, note that each Home Instead office is independently owned and operated. They're a chain. I dealt with the folks in Nashua, NH. I needed post-stroke care for my dad, 9 hours a day, 7 days a week. In the first week, Home Instead sent about 10 different caregivers. A few were absolutely outstanding. Several were entirely, totally, and completely unqualified. It was very clear to me that Home Instead was not properly training the people who were sent. That if they CAME to them knowledgeable, they were knowledgeable.
We had one guy assigned who arrived late, and didn't have the courtesy to introduce himself to my parents or know the protocol to transfer my dad from bed to his wheelchair. Another where the caregiver did her knitting while my wife did took it upon herself to do the urine-soaked laundry. Another caregiver who couldn't distinguish ordinary orange juice from thickened orange juice, and had no experience with swallowing precautions but said that was OK because she "can read directions." Can you say: Safety hazard?
What's worse, the management team was absolutely atrocious. They didn't take responsibility, they tried to duck responsibility. But they were VERY quick to remind me that they were going to charge a TWO WEEK termination fee, after providing ONE WEEK of care. I wouldn't use these folks if they were the last agency on earth.

Home Instead Senior Care of Midland, TX. This agency has poorly trained caregivers. My husband came home from the hospital with C-Diff and one of the caregivers went back to the office and told they at their staff meeting that he ** a lot like it was a big joke. This same caregiver informed me that she was just looking for a job when she was hired with this agency. The training for these people is minimal, they hire people just looking for a job which does not say much about their mission. We went through several caregivers before we finally got one that had a medical background but after a few months she left the agency and needless to say we also terminated out contract with them.
This was my first experience in hiring an agency. They were recommended by Hands of Compassion which is the agency that provides skilled nursing services for my husband. At the time I had no experience with any agencies and was new to the challenges of caring for my husband so I went with this agency. The experience can be compared to a nightmare. I would not recommend this agency in Midland, TX at all.

I have had so many bad experiences with Home Instead. It would take a book to write about them all. The first "caregiver" they sent me, while I am bedbound, sat and texted her friends the whole time she was here and did nothing to help me but would ask me to get up and get her a bottle of water. Another one told me ALL of her personal problems such as that her husband rapes her, that she was sexually abused as a child, that she is getting evicted from her house, that she has no money for her electric bill (as if I have any to give her, when I live on $855 a month from SSDI), that she once tried to shoot her ex-husband in the head and run him over with a car, that she's been reported for child abuse more than once, that she drove with a suspended driver's license and no insurance for years and never got caught. Unbelievable. I would tell her to leave her abusive husband, but it was not my place to have to counsel this person.
This person's job was to come into my home and take care of me. She ignored my problems and my feelings and my health and my chronic pain and talked non-stop about her own horrible life as if I need to hear about that when I am seriously ill. Further, NONE of the Home Instead staff are trained AT ALL. They all tell me that they get a 3-hour paperwork orientation and then get sent out to people's homes. Some apparently do not even go through the orientation. I had one woman who came to me on her first day and it was the first job she had ever had in her entire life. She knew NOTHING about healthcare or disabilities and she was sent out that day alone to take care of a paraplegic man. That right there is criminal. My other ones have had jobs like working at McDonald's or Walmart, or nowhere at all, and none of the have any experience in the healthcare field.
I have had about 12 different home health aides in my apartment, and the agency never communicates with me to tell me when people are coming and who is coming. The workers all say that the management doesn't communicate with them at all either. I had one person come and sit down like she was just going to watch TV the whole time, and I had to point blank say, "Could you get up and do something to help me here?" I mean, is this a joke? I have never witnessed such unprofessional behavior in my entire life. They don't even teach the staff to WASH THEIR HANDS. They will clean my bathroom or USE my bathroom and NOT wash their hands, and then go and clean my kitchen or do my dishes. THAT IS DISGUSTING AND A HEALTH HAZARD! What am I supposed to do, say to a 50-year-old woman, "Please wash your hands"??
Maybe her employers should teach her that this is necessary particularly when you are in the homes of people who have autoimmune diseases and become sick very easily. The first one who sat on my chair and texted her friends was, I believe, fired, eventually because my insurance company lodged a complaint about her, but before she left, she stole something she knew I loved from my bedroom, while I was on my couch in my living room. I know she did it because it was here before she came and gone when she left. They don't do background checks of any kind. They hire ANYBODY WHO WALKS IN THE DOOR - ANYBODY. And they have a higher turnover rate than Burger King. People quit all the time and then they have new people come in who, again, do not have any idea what the heck they are doing. The place is a total nightmare, and they should be sued until they go out of business.

We have had Home Instead for my father for 6 months. We have spent approximately $10,000 for care and most have been fine. I signed up for Home Instead because it was a large company and I was promised when I signed up that I would ALWAYS have a caregiver to help me with my father when I needed one. We have family up North and may need to go at a moment's notice. Today I was called by the woman who runs the local (Morristown, TN) office and told that there would be no caregiver here this evening to help me put my dad to bed. Home Instead has thousands of caregivers in the Knoxville/Eastern TN area but she said she couldn't find me even one. I have no idea how I am supposed to do this all by myself this evening. Don't use Home Instead - this could happen to you!

We hired the local Winston Salem HI to sit and aid my mother who has dementia. They had a list of task to be done, cleaning sweeping errands etc. Over and over we would watch through our camera as the personal would come in and sit down on the couch. Only one lady that came did all the things they were supposed to do. They of course blamed my mom and said it was her fault. They were suppose to clean etc and we ending up hiring Molly Maids to clean weekly. We would login to the portal and things on the to do list would be checked but they had not been done. Too many jobs and not enough qualified caregivers. I would not recommend them. The owner was most concerned but was hiring people not competent or caring. Real shame it is such a needed service. We ended up moving mom into assisted living after trying to use HI to let her stay at home.

I hired this company to take care of my mother-in-law after she had hip surgery after broken hip. The sitter they sent us was a felon and stole thousands of dollars from her. The local office in Macon had an attitude and were no help at all reimbursing the money. Thankfully we filed charges and this sitter is back in prison where she belongs!!! Do not use Home Instead... Call themselves Christians...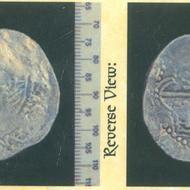 The service they agreed to provide was never provided. The list of things she was supposed to do was never done. The woman from their company stayed in my house for almost two weeks. Never smiled and a miserable personality. She told me it was her "way". She spent 16 hours every day watching cable TV, the same channel and she never changed it. She tried to do HER laundry but was not able to read the words or directions printed on the washing machine, so she would just start pressing buttons until something would happen. On the occasion that she moved out of my (now hers) reclining chair, it was to either sit outside with her cell phone to speak with friends, or to eat and sleep.
I would get up in the morning to make coffee. She was still in her bedroom and would come out well after the coffee was made. That was too much of a chore for her to do. The only thing she ever cleaned was dishes after her feeding time. After several days I called her boss in an effort to have her removed because she had an attitude and manner that was unbearable, even for my family and friends that visited. She borrowed money from my friend that drove her to a drug store and never paid her back the loan.
When she finally left (thank God) she was carrying two heavy bags that she put into my car that she had not come with. I was curious until I arrived home afterwards. My curiosity was solved. All the packages of frozen chicken and meat purchased from the supermarket the previous day were missing. She took it with her. While I was home ill for the few weeks, I did not wear my jewelry. Instead I left it in my desk top drawer that was right outside the bedroom she used. My bedroom is on the other side of the house and I slept with the door closed. My cousin Tom brought the jewelry to me from the hospital where they had taken it off when I arrived at the emergency room. He gave it to me when I was sitting at my desk. She was standing next to my desk when he handed it to me and I put it into the top drawer because I did not want to put it on just then.
A week after she had been gone I decided to put the jewelry back on so I went to my desk to get the small container that I put the jewelry into that was located in the top drawer. When I opened the drawer there was the container (she saw me put the jewelry into the container). I opened it and there was nothing inside. My girlfriend and I turned the house upside down looking for the jewelry as anybody would when something of that value was missing. I contacted Home Instead and they said that people usually call right away when something like this happens. I asked them "how often does it happen?" They said nothing. There was over $1200.00 due on the balance I owed them. Greg, an owner, told me not to bother paying them and apologized for the incident. My loss exceeded $4,000.00. That jewelry is not replaceable. I guess when she left she took a lot more than food.

Our story with Senior Care in Keller, Texas is sadly a repeat of the many reviews already posted. Our mother was in hospice care - the women sent to attend to her were 99% unable, unskilled, untrained, etc., in the care and requirements of a hospice, bed-bound patient. Many announced up-front that they could not "deal with bed patients"... We had many who slept, snooped, ate continually, etc. We called and complained... and were continually told that we were receiving the "best care possible" for our mother. We were also told that we could go elsewhere - why did the "evaluator" promise us at the beginning of all this that this agency could fulfill our needs, when she was well aware that they did not possess the necessary trained staff to handle this job?
The worst problem was the most necessary need - these women did not know how to diaper our mother, without causing her pain and discomfort. We are so saddened and disappointed by this entire relationship - and this was so very expensive! When we said we would not pay for women who came to sleep - the threatening phone calls and letters began coming - threatening to send us to collections, if we would not pay! And this was coming from the franchise owner, claiming to be a Christian business woman! Look around - don't get involved with this franchise.

I hired the agency to stay with my dad so that I could get some desperately needed time to myself. (I had been taking care of him for four years but his declining health meant that he could not be alone.) I paid $20.60 per hour for their services which included light housework (dusting, vacuuming, laundry, cleaning the bathroom, changing his bed sheets, cleaning the kitchen), his morning routine (getting him up, shaved, a sponge bath, applying lotion, having him brush his teeth and comb his hair, putting on his knee brace, dressed, putting in his hearing aids and giving him his watch), and getting his breakfast and a snack later on.
The caregivers somehow managed to get his morning routine done in only 15 minutes! (It takes me nearly an hour.) I told them (and the Home Instead manager) that I didn't want him rushed through it...they had plenty of time, and there is no way that they were doing it all in that short of time. There were four girls that I said they were not to send again...one overnight who didn't attend to him when his bed alarm rang. The alarm rang so long that I had to get up out of bed and go to check on him...three times. Why am I paying someone if I have keep getting up??
One didn't do anything (I did the morning routine and got his breakfast) because she didn't know what to do. She sat and played on her phone instead of doing any housework. I showed her how to work the washer/dryer and she didn't bother to turn it own, so I had to do dad's laundry. One lady used liquid SOAP on him instead of lotion, and when I happened to see her putting it on his leg she actually argued with me and said it is lotion!!! She had to wash him again. I told her that I had oatmeal set out for him, she immediately turned to him and said "what can I make you for breakfast? Would you like bacon and eggs? I'll make it for you." I was so mad I walked out.
She emptied the dishwasher and stuck the dishes everywhere and anywhere...not where they belonged. I had to hunt for what I needed to cook and serve on. She also took out the trash and stuck it in a brush bin in the yard instead of the garbage can just outside the door. It was a good thing I found it, the weather was extremely hot so would have rotted mess to deal with.
One lady opened the door for someone and left it open so the dog ran out. Instead of calling me (I came home early and was upstairs) she walked down to the end of the driveway, and was just standing there (leaving my dad alone!). I came down and saw that the door was open. I went out and told her she'd have to go back into the house with my dad and I set off looking for my dog. (I found him a couple of blocks away). A couple days later the same women was here and spent over a hour playing games on her cell phone. After she left I went into dad's room to get his watch and noticed that the bed wasn't made, but the blanket was was thrown over it. I pulled it off to make the bed and there on the sheets in two separate large spots, there was feces!!! I went ballistic!! I called and the manager came over and took pictures...and I ended up stripping and remaking the bed!
I kept giving them chances to make things right, but no matter what instructions they had (they were written in their duty book). I complained to one of the owners and to a woman that came here to reassess his care plan and both of them actually got nasty with me and made excuses for the girls not doing the work that I was paying the agency for.
The last straw was one of the girls that came here multiple shifts and knew what was going on. She stripped the bed but did not remake it...and did not bother to tell me it was not done, and she ran dad through the morning routine (15 minutes!) and she sat on her butt and played with her phone!!! Did not do any housework. I'm pretty mellow, but even after my complaints, they slacked off and only did the bare minimum...no housework...AND the all continued sitting and playing on the phones that they were told NOT to bring the house.
So, with lazy caregivers and management that was nasty and gave me excuses for the caregivers' lack of following the rules (instead of listening to and dealing with my complaints), poor communication with me and not doing the work that I had to pay for...I fired them! One last thing...businesses that get too many complaints and poor reviews from their clients won't be in business very long!!

I have been amazed at the lack of training, poor communication from business owner in Salisbury. Shifts are constantly uncovered and the owner has no clue what is going on with the organization as she is cruising around the world. They pay 7.50-8.50 an hour to caregivers and charge 17-21.50 and hour.

This company is out to take every dime they can. Be very leery of their billing. They will charge you and never itemize and you never know what they are charging for. They also charge you for their travel time. Very sad. Be aware. The only people who are making a fortune are the owners.

We have Home Instead for my mom's care care. She is recently become blind and has high BP and has episodes of syncope. Mom lives in the home with me, I have a business that I run from home so I am in and out all day long. Mom is pleasant and I feel like the job has few challenges yet I have to regularly explain over and over what I would like done (nothing new or different). One girl likes to stay on her phone while here.
BUT my biggest complaint is the office staff!! They never seem to know what they are doing. Several times I've gotten a call the evening before that they need to send out a new person in the morning. I don't know anyone who would want a stranger come into their home to stay with a loved one without introduction or knowledge of this person. Twice I have had to leave mom alone because I have not been able to change my plans. I'm very dissatisfied with this company and am in the process of researching another company.

I set a meeting with Home Instead intake counselor when looking for help with my father. My father has a history of falling, so I asked about policy if the door is not answered upon arrival at his home. The answer shocked me and truly brought the conversation to an end. This intake counselor told me that my father would be threatened with being put into a nursing home! Really? I cannot imagine what the experience would have been like if we had signed with them. If you are looking to them for help, ask a lot of questions and do not leave your family alone with anyone until you are 100% sure that they will be treated with dignity and respect.

My 75 year old mother had a stroke which left her unable to move her right side or speak. Home Instead placed a few CNA's that were clueless and very inexperienced in home care. I had to teach them to do transfers and just about everything else in her care. One night during a transfer to bed, they dropped her and she got a 7 inch gash on her shin that required a hospital stay and many stitches. Needless to say, I found another agency the next day.

Home Instead Senior Care in Virginia Beach had neglected and abused my 89 year old mother. She had Alzheimer's disease and required assistance on a daily basis (which is why I hired Home Instead). Little did I know, aides wouldn't show up but they would claim the aide was at my residence (I was home and there was no aide) and sometimes charged me, office personnel came to my place of business and "shook me down" for money in front of my manager. I previously mentioned an aide left my mother sitting in a chair an entire day without changing her and she had 9 hours of excrement all over her. Needless to say, their poor infection control created pressure sores yet, they still didn't keep the area clean. I reported the matter to the Virginia Dept. Of Health and an investigation was conducted finding Home Instead deficient in infection control and patient care.
The aide that failed to care for my Mother actually admitted to investigators that she never changed or cleaned my mother for the entire day. After this incident occurred, I sent emails to the owner and asked to discuss the matter. Of course, she completely ignored me. After never receiving a response, I went online and found her home phone number (publicly listed). I called to discuss my concerns and the fact I was paying thousands of dollars every month and the aides didn't do their job. The owners husband cursed me out, alleged I was harassing him and then hung up on me. Their actions and their "We could care less" made it abundantly clear just what they think of their clients. Their website indicates they take pride in the alleged service they provide yet, we're extremely angry when they were "found out" and investigated by the Virginia Dept. Of Health.
I was advised the aides were told by management/owner to "make sure they do their job for now while being investigated". How does a company who's in business to care for the elderly, not only ignore their job duties but get angry when they get caught and when the aide actually admits to her wrongdoing, the owner doesn't even step up to the plate and handle the matter in an ethical manner. To top it off, her husband curses me out as if I did something wrong. I will mention that during the Dept. Of Health's investigation, it was found that the aides were improperly caring for other patients as well so this certainly isn't an isolated incident.
I'm uncertain how Home Instead Virginia Beach got away with their unethical behavior for this long however, their treatment of seniors is literally criminal and they should be held accountable. Get out of the business if you have no idea what you're doing or simply don't care about ethics and proper treatment of seniors. They're defenseless and Home Instead takes advantage of circumstances. As a side note, Home Instead Virginia Beach never even provided a response to the previous post... "If we ignore it, it'll go away". As for their job performance and the owners handling of the business, they couldn't find water if they fell out of a boat!

After repeated complaints about the manner in which services were provided to my husband, a Vietnam veteran by the office staff of (R&K Caregivers Inc. is a contractor in the Home Health Care Services industry) R&K Caregivers Inc. in Fredericksburg, VA: Department of Veterans Affairs. Home Instead Senior Care, Fredericksburg, Virginia, an email was sent after a telephone call from Kimberly ** stating services would be discontinued on 11/06/15. Yet, no reason is given. After contacting the Department of Veterans Affairs, we learned that Home Instead could not cancel the services provided to veterans. Per Branch Chief for Department of Veterans Affairs (VA), Division 6, only VA can discontinue services. Another email from the franchise owner on the same day saying, "We will continue providing care to your veteran husband beyond Friday (as a prior email stated)."
Then on November 10, yet another call and email from another employee of Home Instead Senior Care, "Please be advised that effective immediately Home Instead Senior Care will no longer be providing services to Mr. **. All future correspondence regarding services should be directed to the Veterans Administration." An employee of Home Instead had been in our home for 11 months with few issues. But this young lady took it upon herself to tamper with my cell phone and my email account. Two days prior to the cancellation of the services, she left feces in the bedside commode in husband's bedroom. When asked why she claimed she forgot. We know for fact she went into the bedroom at least 3 times after she dressed the patient. She even had to take him back to use the bathroom. With two family members in the very next room she claims she could not stand him up. But never called out for help.
When she came back to work the following day she claimed she forgot, after 11 months of never doing the job and never leaving such. Then she walked out. No one called that day from Home Instead. The following day after sending an email showing what was left in the commode, we received a call. Ms. ** stated they did not have anyone to send out on Veterans Day. She never once mentioned Veterans Day, or thanking them for their services. The day after, a voice mail was left from Ms. ** and the email above was sent. This is sad that the taxpayers money is going toward such substandard care and so little respect and compassion for veterans. I will continue to complain until something is done to protect veterans, seniors and taxpayers from companies such as Home Instead Senior Care.

I am currently using them for the care of my 95 year old grandmother. Unfortunately, I am paying twice the amount they pay their workers. They all seem very nice and respectful but, how can you trust someone who is making barely any money to care for an aging elderly person with dementia. They have slept on the job, despite being told it's their job to watch them when they sleep. They have stolen coffee, despite knowing that my grandmother does not have the mental capacity to make coffee/tea, she will get them on her porch then lock them out by telling them she is going in to make coffee. In my opinion you would be better off spending the money for care somewhere else. It is extremely overpriced and they are suppose to help with cooking, light housework and laundry. Some do and some don't. I honestly believe it was a mistake due to the revolving door due to the low wages they pay.

I hired Home Instead Senior Care, thinking they are different. I was mistaken. The odds of getting a caring care provider is slim to none. In four days I have had three providers. The first was seemingly excellent the first day, rapidly declining the second day. The second provider was, in fact, exceptional, but had her for only one day. The third provider, fourth day, was the worst of all, spending most of her time trying to get my 89 yr old mother to sleep and then texting or talking on her phone. I am not happy at all with this company!!! And please note I paid the highest rate for this care, $22.50 an hour!! Well excuse me Home Instead, I don't even make this much an hour, but I think my mother is worth it, from an agency that actually deserves it!!

Shelley WebbSenior Products Contributing Editor
Shelley Webb is a registered nurse, geriatric care manager and freelance writer who concentrates on the subjects of eldercare and health. More about Shelley→

As a worldwide provider with more than 900 franchise offices, Home Instead has a reputation for excellence.
Transportation services: Not every senior needs a home health aide, but many do need help to get to the grocery store or doctor appointments.
Depression treatment: Depression is an epidemic among seniors who seldom leave the house. By training care givers to recognize the signs of depression, Home Instead helps identify the problem at the source to help seniors receive quick treatment.
Several tiered service levels: Where most companies lump companion services and home health aides in to a single category and price point, Home Instead Senior Care allows buyers to choose the exact level of service needed.
Short-term help: Not every person who needs help around the house needs it for the rest of their lives. Sometimes, an injury or illness can make it a short-term requirement, which is why this service can be so helpful.
Educational resources: Find information about a number of different chronic issues that may plague elderly relatives and potential resources for caregivers seeking assistance.
Best for Primary caregivers, elderly individuals, persons with dementia, persons with a disability, accident victims and terminal patients.
Compare Home Care Services
Home Instead Senior Care Company Profile
Company Name:

Home Instead Senior Care

Website:

https://www.homeinstead.com/