Consumer Complaints and Reviews

I made a purchase using my $500 rewards from the $5200.00 dining set I had previously purchased. I was buying one more dining chair and a desk credenza. The representative and I talked, and using my rewards and a 15% off discount my total would be $279.00 and she placed my order and took my credit card. Fast forward over a month when I checked my credit card bill, I was billed $600! I just got off the phone with multiple rude representatives that argued with me and talked over me, saying I didn't use my Pottery Barn credit card so the rewards of $500 could not be applied!
Somehow this is my fault because it says so on the back of the rewards certificate! It's not their fault their representative took my order and quoted me a price based on what we discussed, but it's my fault for not reading the fine print on the back of the certificate! Isn't that illegal to tell a customer you are charging them one price and then charge them more without notice? They are now saying there is nothing they can do, it's done!

Worst customer service from Pottery Barn Kids! I purchased a desk from Pottery Barn Kids and it arrived with two defected legs. I called customer service immediately and was told that they were going to ship me the replaced parts. I waited for one month but nothing happened. I called again and got the same answer. However still nothing happened for two months. I called a third time. This time I was told I was responsible for uninstalling the desk, packing it well, and shipping it back, and otherwise they would do nothing for me. I have purchased furniture from multiple brands and Pottery Barn Kids was the worst in terms of customer service. They don't care about customers at all.

I am a first-time Pottery Barn customer. My first order of small bathroom shelves arrived quickly and in great condition. Pleased with the response, my second order was near $3000 for a full home office set, including a modular desk, a modular cabinet, a modular file cabinet, and an office chair. Let me first say that their website has some obvious problems. It has erratically erased my second order -- and even though I have contacted them about fifteen times about this issue they still have not resolved it.
So I can't actually see or track my second order on the website. Another problem I have had is that they list an availability date on the product page, then when you go to checkout the availability changes AS YOU ARE ORDERING. But if you go back to the website as if to order another one, it still has the earlier availability date. So I thought these items would be available October 3, and as I checked out it changed to October 31. A week later, without notifying me, the date was pushed back again to November 14.
Back to the order. The office chair was shipped first via UPS, and it was packaged very well and was in good condition -- I think. There was some black hardened welding material on the bottom of the chair which I found odd. It seems functional, though I haven't tried to raise or lower it yet... maybe I should. A few weeks later I received the Cabinet and the File Cabinet with their White Glove Delivery. Now this delivery was scheduled between 4:30 to 6:30 pm. I didn't actually pick this slot, they just informed that's when it would be. At 2:55 pm I get an automated message saying the delivery will be there in 10 minutes and if I'm not there I'm out of luck. So I'm rushing to my house during the workday to meet these delivery guys who are arriving an hour and half before the time slot even starts.
They carried the items in fully assembled wrapped only in saran wrap. The delivery guys were pushing a tablet in my face to put my signature down, however they would not let me read what I was signing saying. They "couldn't go back to the form from the signature page". AFTER I signed two forms I could not see, they placed the furniture down. The Cabinet had a large crack on the side and I told them I was refusing that. They rushed that out and drove off. Examining the remaining File Cabinet further, there were knicks, scuffs, dents, and some smaller cracks. And the paint job was terrible on the insides of the shelves and the undersides of the cabinet.
So I called Pottery Barn minutes after the men drove off, who told me they would be sending a new Cabinet and File Cabinet and that they would take the damaged File Cabinet away at the same time. Of course, I still can't see my order online, so I call in the next week to check. The rep tells me that that my new Cabinet and Desk Chair are on the way. What??? I didn't order a replacement Desk Chair. The rep says she made the changes. I email the next day to check -- they still think they're sending me another Desk Chair. This time they "really" change the order.
A few days later I receive the replacement File Cabinet via UPS in a box. Now these File Cabinets weigh 130-150 lbs which means they weigh more than I do. I had to recruit two men to pull this thing out of the box. Yet this one is damaged even more than the first. I now have two gigantic File Cabinets basically in the hallway and I have nowhere to store them.
I tell Pottery Barn I need another replacement but they need to come get these first. They say UPS will come and pick them up on a Friday between 7 am and 9 pm. Excuse me? Do they not realize people have jobs? I won't be home all day on a business day. That aside, I remind them that the first File Cabinet was delivered without a box, and the second File Cabinet is too heavy for me to put back into the box. Even my male helpers balk at trying to squeeze that back into the box (which is already somewhat torn from pulling it out). Pottery Barn then says they cannot help with that, but they will send someone from their delivery hub to pick up "but cannot guarantee that they can pick up both cabinets." Wow. Just wow.
I'm seriously considering cancelling the whole order. If I have this much trouble with file cabinets who knows who they'll handle a whole desk. I can't wait 4 or 6 months for two or three replacement desks. For the record, the items seem to be shipped just fine. But whoever they're outsourcing their manufacturing to (probably a sweat shop in China) has no clue how to build, assemble, and paint large furniture. They advertise a "kiln-dried wood frame" and paint "applied by hand in a multi-step process" but this furniture looks worse than bottom of the barrel IKEA. Not only is there damage like chips and dents, but there are black and white paint splatters sealed into the sides and top of the cabinet. Like someone assembled the whole cabinet and took a paint sprayer and just went at it.
They really do a disservice to the beautiful designs they show in the catalog with the abysmal quality of the actual products. You may get a nice item on the first try, like I did with the shelves. But it's a total crap shoot. I would not recommend anything that is large or looks complicated from this company because they will do a crappy rush job. Small bathroom shelves? Okay. Desks, beds, sofas, kitchen tables, etc. and you're going to be regretting this whole ordeal like I am. I have about 30 pictures but ConsumerAffairs only lets me publish a small few.

I ordered the slipcover sofa 3 months ago. I received my credit card bill so thought it must be ready. Called PB customer service. They said it should be ready for delivery. Had me call DC. DC said sofa was there but not slipcover. A week goes by. Customer service tells me yes the slipcover is there. I should call DC again. Called DC. They said it's not there and they have no idea where it is. I called Customer Service again. They said they don't know where slipcover is and it will take several days to find out. I had a fit about having the charge on my credit card bill when sofa was clearly not ready to be delivered. Customer service temporarily credited my account. The number one biggest issue is the expectation that the customer has to track down their own order with the delivery DC. I will never buy from them again and as soon as this is resolved PB credit card will be cancelled. I wish I'd checked this website first.

I am finished with this company. I went to order a $320 Mirror and due to their new Flat Rate Shipping policy they want to charge me $259 to deliver it. They said due to the size and weight blah blah blah. Funny 8 months ago I ordered a larger mirror that came UPS for 1/5th the shipping cost. They are thieves.
How do I know I can trust these reviews about Pottery Barn?
612,345 reviews on ConsumerAffairs are verified.
We require contact information to ensure our reviewers are real.
We use intelligent software that helps us maintain the integrity of reviews.
Our moderators read all reviews to verify quality and helpfulness.
For more information about reviews on ConsumerAffairs.com please visit our FAQ.

I have been shopping at Pottery Barn since the beginning when it was a small store in Chicago. I love the style. I recently went to our local store looking for a leather chair. I found one and discovered it's new for the season. I also found an ottoman, which was a floor sample. I had a promotion code. The lady in the store was rude and basically didn't want to sell me the chair or even attempt at trying to order it. She mentioned that another customer liked the chair but wanted six, and seemed as if wanting one was not enough to order it for me. Furthermore, there were a lot of people in the store; however, many of the employees went to lunch/break, and I waited about 15-20 minutes in line because they said they were busy with design services.
She seemed to come around and said she'd look into it and call me. Another sales person did call me but was matter of fact and said she would not honor the furniture coupon as I purchased the ottoman earlier that day! I was so frustrated, I decided to call catalog and they honored the coupon and I ordered the chair. Meanwhile, it has been 43 days, and I still don't have the chair (which has been sitting in the warehouse). I called customer service, and they couldn't find the order. They gave me the delivery service number, but they are not good about answering or returning their calls. I should have the chair by the end of the month...(60 days from time of delivery). I'm a good customer, but I will NEVER return to our local store with current staffing.
Funny, I discovered the manager was the one "helping" me in the store. She also badmouthed a former manager, which I find completely inappropriate! Pottery Barn needs intervention in their brick and mortar stores! They also need to streamline furniture orders with delivery; otherwise, Pottery Barn will not be a successful company as there is fierce competition who will provide excellent service.

I would advise customers to not purchase from Pottery Barn Kids. I placed a 4000 dollar order on Saturday through their telephone customer service. They took all my personal information and then said the order was "cancelled." My wife and I called several times to inquire about why the order was cancelled. They said I would need to speak to a supervisor, but couldn't get me in touch with one. One time they had me hold for 45 minutes, another time they hung up on me. After that they told me that there was high volume. Finally, they told me that they would call me when they had time. This place has horrible customer service... I would welcome the chance to talk to one of their supervisors. Good thing for me they record my conversations for quality improvement. IT would prove how suboptimal their operations are...

My wife made a purchase at Pottery Barn in November of 2015. She then made some additional purchases on their deferred interest program. Each month their bill shows what is credited against the deferred plan. And without showing anything they continue to charge you 26.99% interest on their revolving plan... All the ATTENTION IS DELIBERATELY FOCUSED ON YOUR "INTEREST-FREE" PURCHASE... I spoke at length with a customer service agent who told me just to look at the bill and I would see the revolving balance. After 30 minutes she admitted that revolving balance WAS NOT ON THE BILL. "That's strange," I told her it was not strange it was deceptive and misleading.
She then got her supervisor who quickly recognized that what they can see on their screen DOES NOT APPEAR ON YOUR BILL... Finally their respective manager offered to give me a math lesson and told me all I had to do was first find the numbers on one page and then go to another page and subtract them from those numbers and PRESTO "this is how we SCREW the consumer" (my quote not his). Pottery Barn is deceptive. Pottery Barn is misleading. Pottery Barn is not consumer friendly. PURCHASES OF $5,632.00 PAYMENTS OF $4,424.00 AND WE STILL OWE $2,264 AND HAVE PAID OVER $542.00 IN INTEREST.

After spending over 1000 dollars for our daughter's nursery, we receive a damaged cushion. I called them several times to get the issue resolved and was just getting transferred around only to get a call almost 3 months later that they are going to send me a new rocker (Not what the issue was.) Pottery Barn is not worth the money you spend - customer service not helpful at all and inconsiderate for the inconvenience they place on their customers. When you call you feel like you are bothering them. Point DON'T WASTE YOUR MONEY AND TIME SHOPPING THERE!!! Land of Nod is much better.

We purchased a sectional from Pottery Barn just about a year ago. We have made multiple purchases from there in the past (our children's rooms are all Pottery Barn). Our sectional has absolutely fallen apart over the year. The material is really peeling and unraveling. The cushions have already lost their shape. I called the customer Service department. They told me to take photographs and explain exactly what happen with the sectional. I wrote a paragraph or 2+ and photographs. I heard nothing for two weeks.
I called again after being on hold for about 28 minutes and the girl who answered the phone this time in customer service said she didn't know why I didn't have a response by now. I then had to resend the same email with the photographs to finally get a response. The response I got was the peeling is really normal on this type of sectional. They did not address how the material had started to unravel and how the sectional just looked a lot older than a year. The sectional has barely been used and it looks like it is several years old. We are so disappointed with the quality of the furniture this time. And they don't seem to be very responsive as they already have on money. If we don't get a response from them in because the quality of the sectional, we will absolutely no longer do business with Pottery Barn. Thanks.

First I wish to goodness I had looked at Consumer Affairs BEFORE driving 3hrs to a Pottery Barn store & an entire day wasted to order furniture that has yet to be here. My husband & I ordered 3 pieces of furniture a sleeper sofa, a chair & ottoman. We left the store about 5 pm on a Sunday. When we got the confirmation email my husband realized he would rather have the swivel chair not the recliner & the ottoman was not on our order, so promptly at 9 am Monday I called the sales lady who helped place our order. She said "no big deal I'll get it taken care of. Your credit card is not charged until the item is shipped"--well that didn't happen. Our credit card was charged, both with the wrong chair & the other items not shipped. At least a dozen calls where we were treated like an annoyance BOTH to Pottery Barn & The Plaza Frontenac store in St. Louis later nothing was fixed--but they kept exclaiming it would be.
Chase Visa was actually the most impressive when we finally refuted the charges. They were very disappointed in such horrible customer care & lack of organizational methods from such a LARGE company (All of this time I'm thinking we just need a couch & our chair)??? The ottoman had been delivered the first or middle of the second week??? Totally showed up on our doorstep no call, no nothing??? 500$ ottoman outside sitting???
Currently it is September 28th. Our furniture was supposed to be here on the 19th. I have spent countless hours on the phone with both Pottery Barn & their MDX shipping company who does not seem to know what the other hand is doing. No one knows what they're doing. I hope these reviews get to someone with sense & the power to stop all of this craziness. I kept excusing it thinking it was just bad luck--but Pottery Barn is going downhill fast. After this last encounter with MDX, the man was rude & lacked any type of humanity & who promised to call me back in 10 mins (it's been 30). I think we will refute all charges & refuse to accept anything further from Pottery barn. I cannot even describe all of the crazy phone conversations I've had in the last 3weeks. It would be an entire book.

We ordered my son a bed from Pottery Barn, and were told we would receive a call from customer service once all the pieces were ready for delivery. We never received a call, and we had to call them to schedule a delivery. We explained that they should deliver with a smaller delivery truck due to our steep driveway. They brought the wrong truck, couldn't deliver, then we had to wait another 1.5 weeks for the next delivery. On the day of delivery we had to wait 1 hour beyond their delivery window, received no calls, and had to deal with rude customer service reps who obviously do not care about the inconvenience. We will NEVER purchase anything from Pottery Barn again!

I made an order for a picnic basket in June 19, 2016, and was very frustrated that the 20% Offer Code "SUNNY20" did not work even though the terms said it was applicable to "all in-stock orders" (see attached images). I inquired with customer service asking for this SUNNY20 20% discount code to be applied to my order, and if for some reason that was refused please apply the 15% welcome discount code: ** to my order instead. The response from Robert ** refused the honor any discount codes, indicated that "sale items were not included in the promotion". Sale items were not specified anywhere in either promotion's exclusions or fine print. I felt tricked into paying more than advertised for this picnic basket.
Three months later, when I opened the cardboard box containing the wine glasses in the picnic basket, one of the glasses was completely shattered. I contacted customer service about this today, and was given attitude that I was just discovering this issue now. They indicated they would follow up via email with a potential solution without any certainty. I also re-addressed the discount code issues, and was given another vague excuse that promotion codes do not apply to sale items without any concrete evidence of that. This was terrible service and misleading business practices, so I will not be shopping at Pottery Barn again.

Arranged 7 days prior for the delivery, received a email yesterday with the time (2-4). No show, no call. A total lack of common courtesy. However my Pottery Barn credit card was charged for this several weeks ago and paid.

This is not the first time Pottery Barn has not delivered a product (A GIFT!) to me in a "somewhat" timely fashion. I ordered a set of monogrammed bedding set on August 9--to be delivered by Sept 7. I never was notified that it was backordered further!!! (They said that they emailed me... yet I have no record of that at all... plus that never would have been okay). I didn't even know there was a chance that it could be on backorder until November, if so I would have never ordered a gift from them! I NEED the gift now. I have had Christmas presents not be delivered on time by Pottery Barn. I have had the wrong merchandise delivered by Pottery Barn. Now another gift is LATE! UNREAL.
The customer service agent asked me what I wanted her to do--UHHH how about make good on order. NEVER AGAIN, POTTERY BARN. I love going into your store and buying a fun thing or two every mall visit. NEVER AGAIN. I love buying GIFTS for new babies there. NEVER AGAIN. I especially love buying seasonal items for my kids there. NEVER AGAIN. What a bummer.

I registered at pottery barn kids, ordered a 2,000 dresser august 13, 2016. It is now september 14, 2016 and not one associate can tell me when my dresser will arrive. The baby is due in one week and I have no dresser or crib because of this company and when you call them they put you on hold for 2 plus hours each time and each associate cares less and less than the one before... Don't know how they stay in business but do yourself a favor and register somewhere else like restoration hardware.

We ordered a $2000 buffet from the store in our local mall. PB sent an email with a delivery date and a window of 4-6pm. At 6:15pm there was no phone call and no buffet. We called the delivery line and the rep told us they could not locate the truck. We had to be somewhere so we told the rep we would be leaving the house at 6:45pm. She told us if we were not there when the truck came (even though it was well past the delivery window), they would either leave the buffet (a $2000 piece of furniture for which we paid for white glove delivery) in front of our house, or they would mark us as having missed the appointment and we would have to reschedule and pay additional delivery fees. After a dozen or so calls to customer service and the shipping hotline, we managed to get the delivery rescheduled, and PB credited us for part of the shipping cost.
A week later, we decided to give PB another chance, thinking maybe it was just a fluke. My wife went into the store and ordered the matching hutch for the buffet ($1600). The item was under promotion and listed at 25% off. After she paid, the employee and manager who rang her up told her they could not give her a receipt because they had "closed it out". My wife argued that surely there was some record of this transaction - they insisted there was not, and the best they could do is mail her a receipt the next day or she could come in and pick up a receipt at a later date.
My wife protested because she was being asked to leave without any record of the purchase, and without knowing she was charged the correct amount. The manager and employee reassured her that everything was fine and that it was rung up correctly. They did some searching and provided her with an order number, and she left the store.
That night, she saw on her debit card statement that she was charged $497 more than the price of the hutch - they had not applied the 25% discount. She called PB customer service and explained the situation, and gave them the order number she was given in store... only to find out the order number the manager gave her was from the original buffet purchase from over a week ago, not from the hutch they had just overcharged $497 for.
About 15 total hours of telephone hold time and several days later, we have not received a refund of $497, and no one has contacted us to deliver the hutch. We get different stories each time we call: the refund was issued a week ago, the refund is about to be issued, etc. At this point it appears Pottery Barn is engaged in unlawful practices, baiting people into the store with claims of 25% off, then charging your card the full amount, and not necessarily even giving you merchandise in return.
If this isn't resolved soon by PB corporate (who we have left voicemails with), I will be contacting the Attorney General's office in Pennsylvania and seeking out other aggrieved parties, as well as going to the Magistrate and seeing if charges can be filed against the employee and manager who overcharged my wife's debit card with nothing in return.

I purchased a sofa on July 4 2016. I called the same day and the order was cancelled. On July 22nd they charged my Pottery Barn Credit Card almost $1500. I noticed the charge on my August statement and called the credit card company. They did a three person call with a PB representative who told me the item was not cancelled. PB doesn't charge your card for furniture purchases until they are ready to deliver so since they charged it July 22nd, I asked where the sofa was. She stated she doesn't know. On the notes for my PB account it states the sofa was put back into stock in the City of Industry CA, yet they are still charging me! Been trying to solve the problem for the past 2 hours, and it's still an issue.
Updated on 09/29/2016: I first ordered a Carlisle Sofa upholstered in Vintage Velvet Ebony around August 2015. The sofa arrived looking different from the fabric swatches and with damage. I sent photos to them and they offered me a discount or a return since they stated I received the wrong color (Color was a velvet gray). They didn't know if my sofa was upholstered in the wrong fabric or if it was a bad fabric batch so I returned it.
Now here it is a year later, and I ordered the same exact sofa (I thought I let enough time go by to not get another bad batch of fabric). Waited two months for it, and it arrived with the wrong color (again!) and with a big brown stain on the seat. Pottery Barn is letting me return the custom sofa because of the stain, but they told me the color is correct.
Pottery Barn's vintage Velvet Ebony shows up under the "black" color category on their website but it is gray! And it even turns a silver shade in certain light. Nothing near black and nothing near the swatches sent to me or what I have seen in store. PB use to have a gray Velvet which they have since discontinued, but I have a feeling this is that fabric. Someone has it mislabeled and I know I am not the only consumer upset about the color differences. Huge disappointment and a waste of time.

I bought a skeleton ice bucket from Pottery Barn. I started with that because I wanted to try them. I won't make my review long... so the ice bucket came without the crystal bowl... so my ice bucket can't be an ice bucket... How stupid is that? Every pic of the product shows the crystal bowl (it is not an standard crystal bowl...) NOWHERE it says... "crystal bowl not included"... Customer service send me a link that does not even have a picture. That link is nowhere. They created it to sell the crystal bowl... and they told me, "Sorry. No picture of the bowl but we guarantee it is bowl you need." That potterybarn.com is a bad joke. Never again.

The short story is my furniture was ordered AUGUST 10, 2016. Delivery was initially scheduled for August 25th at 10am. On August 25th at 7am, the delivery team called and said they would NOT be delivering my furniture and hung up. This is a big deal for my family as we cleared out the office of the old desks on August 24th to make room for the new desks. My husband and I BOTH work from home, and now we have no work space. The warehouse NEVER called back to reschedule. On August 30th I called customer service at Pottery Barn to find out what was going on. After waiting on the phone for 35 mins, someone answered and transferred me to the warehouse. The warehouse suggested Sept 15 and said that was all they had take it or leave it (VERY RUDE).
I called back to customer service and spoke nicely with a rep. She promised to call back in 24 hrs but never did. August 31st I called back. Explained the problem and asked to speak with a manager. After an hour and 10 mins on the phone waiting the rep would not transfer and promised to call back and that she would definitely handle the situation. She never called back. I called again today Sept 2 and spoke with a rep and demanded to speak to a manager. She transferred me to the warehouse after she told me she was sending me to a manager. I have been on the phone for 2 hours and 25 mins today. I did finally speak to a rep who pretty much said I will never speak to a manager but that they would compensate me $400+ dollars upon delivery of the furniture. This is cute. I am really beside myself at this point as I just can't believe what I am hearing.
You may not believe me, but as a real estate agent I know what treating customers right is and this is unacceptable. But at this point, you guys win and I give up. I suppose I will never get to speak with a manager and while I would love to cancel my order, I don't have the time to wait on the phone anymore. But please know I will NEVER order a piece of furniture again from you guys and will make sure to share this experience with EVERYONE I know. I thought much more of your company and employees, but now I know that if there is a problem, you have no recourse. Thanks for the enlightenment. I would think waiting a month for delivery would be unacceptable. Evidently it is not.

The product is beautiful, the customer service is terrible. My order was doubled. I called prior to shipment to correct, and was told they would try to fix it, but there were no guarantees. I was supposed to receive an email once they knew if they correct the error. I didn't. I received the entire shipment, have to pay 13.25 in shipment and handling and it'll be four weeks before I receive my refund. I realize they are not obligated to correct the error, but I order so much online, and everyone has been more than happy to help, until Pottery Barn. Their hands are tied. There is nothing they can do. And there is no one else you can speak to. For such an expensive company, you would think they'd have better customer service. Never ordering from them again!

We have been loyal Pottery Barn customers for years and have ordered thousands of dollars of products, including a lot of furniture. We have spent over $8,000 this year alone. However, Pottery Barn will not be receiving another dime from us. On June 14 we ordered two Hattie upholstered chairs at a cost of over $3,000. It is now September and not one person can tell me where the chairs are. They can't even tell me if the manufacturer actually made them. They have sent FOUR, I repeat, four requests to the manufacturer for a status. The manufacturer never responded to any of them.
When I call, the only thing they can say is, "we will send the manufacturer another request and have to wait for them to respond." Are you kidding? If they have not responded to four requests they are not going to respond to a fifth! I asked, "well can you simply call them?" The answer I received shocked me. They tell me they don't have a phone number that they can call.
You have to be kidding. You expect me to believe that a multi-million dollar company doesn't have a phone number for one of their furniture manufacturers? How stupid do they think we are? What an insult to our intelligence. The only thing they can offer me is to either cancel the order or place another order and wait several more months for it to arrive. Why would I do that? You couldn't even fulfill the first order! I swear it is like talking to robots. They refuse to transfer you to a supervisor or manager and tell you there is nothing that a manager can do.
I am a consultant that works with multi-million dollar businesses and it floors me that this company is still in business. If the companies I worked with operated like this they would not only suffer in profits, they would be embarrassed. Pottery Barn doesn't care. That is why they don't allow reviews on their website. They would rather hide behind false promises and hide the truth about their products and practices. Sorry Pottery Barn, you lost thousands in business with us. I doubt you will care though. I don't think you care about anything.

I ordered a picture frame with the baby's name inscribed on the top. I also ordered a gift card. As soon as I sent the order, I noticed I made a typographical error in the baby's name on the gift card (thank goodness, it wasn't the picture frame). I immediately called customer service to rectify the error, and to say she was bias would be an understatement. She pretty much said, "Well, that order has already gone to processing. Don't know if there's anything that can be done, but I'll put the request through."
I also sent my request to correct the name via email and a second time via email after I received the order confirmation. All I received was an automated response: "Thank you for your email. We are dedicated to responding to our customers in a timely manner. We handle email messages in the order in which they are received, and we reply to most messages within 24 hours. This is an automated message. You can also find order tracking and shipping information, as well as answers to some of the most commonly asked questions about our products and company at: www.potterybarnkids.com/customerservice."
It's been over 5 days and no one has responded to the issue or even tried to explain why they wouldn't make a simple change for me (it was one letter in the first name!). The next thing I got was notification that the order had been shipped. Nothing had been done about correcting the gift card and no one ever even addressed the issue. In fact, since placing that order, I have been bombarded with marketing emails. I will never place another order with them again.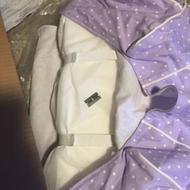 I placed an order for the Kids First chair with the name monogrammed. When my husband was going to put the slip cover over the chair and putting the arms in he reached his arm in and came across a sharp object. There was a razor blade stuck to the foam of the chair. Thankfully he did not get cut. The razor was old and rusty. I am assuming it fell out of the razor knife when they were cleaning up the edges from the monogramming. I called customer service and they just said "sorry, thankfully no one got hurt." (Good thing I was an honest person.) They offered me a 20 dollar merchandise credit. I was not satisfied with that, I asked for a manager to call me back.
Three days later I never heard from anyone. I called back and was on hold for 32:06 minutes. The customer service person came back and stated he was trying to get a manager. Back and forth with a customer service rep and a manager never coming to the line and the final answer was "best we can do is a 30 dollar merch credit." I hung up taking nothing. I said "no manager is going to come to the phone?" Customer service rep stated "I am unable to locate one as we are experience high volumes." NOT ACCEPTABLE. I am so upset. Pottery Barn was one of my favorites places to shop. However I will never shop here again which is why I did not want the 30 bucks to their store. I spend 180.00 bucks on a chair and they want to give me money to come back to them! NO WAY.

Ok, so I have spent several thousands of dollars at Pottery Barn and used their credit card several times. Recently, in the past few months, I have been double charged on my PB credit card through Comenity Bank!! I have to be the one to notice this and call in to file a dispute!! The credit card company blames Pottery Barn's system for the double charge. It takes weeks to get this resolved and a half a dozen phones calls to their horrible automated phone call system!! This last time, I received an email stating that I earned rewards. I made a purchase over the phone the next day and wanted to apply my rewards.
However, the rewards number was unavailable and I was told to call customer service to see if they could apply after the fact. I did and I was told yes, that they could accommodate me, however I needed to call back in a few days because they could not see the rewards on their end. When I did call back to the purchasing department/catalogue department of Pottery Barn, Supervisor Jessica from the California call center told me "no matter who I talk to they won't apply the rewards after the purchase has been made" with a bad attitude. I so sick of getting the run around with this company and the credit card too!! For $140 delivery charge on a $415 item you would think that you would receive someone who is a little bit more professional on the other end of the phone line!!! I have to say that I am one UNHAPPY CUSTOMER!!!

This is my first time purchasing from Pottery Barn. I liked their furniture style and hoped their customer service could live up to its price. Unfortunately, I was let down big time. I purchased about $2500 dollar worth of things. I was told one item was on back order, which was fine with me because I liked it. Then, before it was shipped out to me, I saw online that the item was discounted for another $300. Having similar experience with other companies, I called them immediately to ask for a price match. The customer service just told me they couldn't do it, and this item was discontinued so I wouldn't be able to return my order and place a new one. How ridiculous is that??? So I got ripped off for buying too early.
I also mentioned I didn't like the feeling of being ripped off, so I wanted to just cancel my order. Then, they told me since the item had been shipped to "warehouse", I would be charged a delivery fee of $130 and no refund. This case, I might as well just ask you to deliver and ask for you to pick up, so I can have my delivery fee well spent. This is the worst experience I've ever had.

I placed an order for a book bag on Aug.14 with a delivery date of Aug. 26 (I paid 17.50 for next day delivery). I just went to my account to check the tracking and it looks like the book bag is out of stock with a delivery date of Sept. 28. It would be nice if Pottery Barn would have notified me of this back order. I have had this issue several times before with this company. I now have to go out today to find a book bag for my son being that school starts tomorrow. I have canceled my order and will not be shopping with this company again.

After purchasing an expensive Pottery Barn Graham Desk/Hutch, and moving it, I find myself with a few minor scratches that require a bit of touch up paint. I called Pottery Barn Customer Service to see about ordering some paint, and they have none available... No paint pens, no micro-sized containers of paint... No nothing. And not a recommendation for a comparable color from Sherwin-Williams, Lowe's, Home Depot... Nothing. Highly disappointed that they didn't have an option in-house, nor an option for me to get a MATCHING touch up paint elsewhere. Can anyone else suggest a perfect match to Pottery Barn Antique White, preferably a Sherwin-Williams product?

I purchased PB's "Adeline" wool hand-tufted rug on sale ($1000 for 8x10) for my new house. The colors were not as vibrant as they appeared online, but it is still a beautiful rug. The problem is that after living with it for 3 months, it continues to shed fibers heavily enough that I have to completely dismantle and clean the CLOGS from my Dyson and Roomba vacuums EVERY TIME I USE THEM, which is at least weekly. Highly disappointed with the rug and especially in Pottery Barn for selling such a cheap quality product with a PB price tag.

I bought an entryway bench, using the 15% promotion which required me to give them my email address. The 15% wasn't automatically applied and when I phoned to ask why, I was told it would be sent to my inbox and would take from one hour to two weeks. Yes, two weeks (I asked him to repeat that part). As I could retroactively apply it to my credit card, I decided to go for it. It arrived within the hour. Then again the same afternoon. And the next day. And the day after that. It was sent to me seven times, always the same code so I couldn't even reuse it. Oh, and lots of promotions too, and three jocular emails saying It's Time To Do It!! and suggesting I go ahead and order the bench I had already ordered. It took over a week to get them to stop emailing me.
Then I didn't get a receipt and it took me two phone calls to get an order number. I scheduled the delivery while I was on the phone for the following Friday, 12 August. The nice lady said I would get an email the day before and a phone call 30 minutes before. No email, no phone call, no bench. I looked under Track Your Order on the website, and there was my order, scheduled for White Glove Delivery between 4 AM and 6 AM. I phoned on Monday, everybody very apologetic, passed around the system, rescheduled for Wednesday 17, you'll get an email the day before and a phone call 30 minutes before, White Glove Delivery. Tuesday came, no email. The Customer Service number says it's open until 6 pm PST. I phoned at 4 pm PST. Recorded message said they were shut. I emailed. They answered very quickly, saying my bench would arrive between 7 am and 9 am next morning, White Glove Delivery.
I got the kids off to school etc, hurried to make space for the bench. no delivery. So I rang again. The Delivery people said that was a false timeframe; deliveries began at 8 and I was second on the list, White Glove Delivery. I got the phone call at 11 and a gigantic truck, too big to get down my driveway, arrived at 11.30. I sent my husband up with the pickup truck. The driver said he was there to collect a bench. My husband said no, you're here to deliver a bench. After some argument, he persuaded the driver to search his truck. He found the bench and helped my husband put it in the truck. Then. he left. I checked with Customer Service. Oh yes, they said, White Glove Delivery includes delivery to the home, unpacking, assembly and removal of packing materials. But not in your case. (Oh, and I could have got an almost identical bench from LL Bean for $100 less than the PB sale price.)
Pottery Barn Company Profile
Company Name:

Pottery Barn

Website:

http://www.potterybarn.com/