Consumer Complaints and Reviews

I ordered a shelf. Next day I realised it was not the right choice. I tried to cancel but was told it can only be cancelled within 2 hours of ordering. They said I had to wait till it was delivered and then request forms to return it. At time of ordering they said it would be delivered in 5 days. It took an entire month! Then I had to wait 4 more days to get them to email me the return authorisation. Then I went to FedEx to return it. Then I had to wait 2 months to finally get a credit! The entire episode took 3 months. Calling them is a waste of time. I would NEVER consider doing any business with them again.

Saturday before noon I ordered two items from Ikea. Reviewing the e-mail confirmation in the pm I realized I had made a mistake. I called to correct. Please note this was 4 or hours later. I was told the system was down, but I could cancel. I cancelled. I wrote a complaint. The response said orders cannot be changed once payment is made, which of course is as soon as you place the order. For cancelation, it seems Ikea's policy is to charge the delivery charges regardless. This is of course substandard for online shopping. I ordered a similar item at a similar price from another company, who in addition does not charge shipping. My conclusion is that Ikea has no interest in online merchandising. I will not shop Ikea online again.

Worst customer service ever. I ordered furniture in IKEA Conshohocken store and was given a delivery date. When I did not hear from them a day before delivery, I called and after many calls and waiting endlessly on the phone, I was told my order was sent by them to the wrong warehouse. They cannot refund my money unless they get back the furniture from the wrong warehouse. They don't know when they are getting it back and when it can be delivered, if at all. When I called the store manager the next day, the operator says there is no one available I can speak to. I left numerous messages and called their support line many times. PLEASE THINK AGAIN BEFORE ORDERING ANYTHING BIG ONLINE OR IN STORE. They are okay if you go and buy small stuff and put it yourself in your truck or car. AVOID THEM!!!

We are first-time purchasers of any IKEA products and we made our purchase online, designating the furniture for delivery. We received an e-mail confirming that the furniture would be delivered on a specified date and between a range of time on that date. We ensured someone would be home to receive the delivery. After the initial delivery timeframe, we received an e-mail indicating the delivery would be delayed to a later timeframe on that same date. The delivery never happened, no additional e-mails have been received telling us the status of our delivery now, and we have received no phone calls (despite our contact information being readily available on the order).
As of the posting of this review, we still have not received any further communications about the status of our delivery. With over half the day gone, we are not confident we'll see the delivery today either. It appears that IKEA considers it appropriate to make the client sit around their house all day for nothing AND to waste additional time on a subsequent day wondering if the delivery will occur.
We attempted to call IKEA's customer service line, twice! Only to be on hold, collectively for the 2 calls, over an hour and ten minutes. No one answered either of those calls. We never imagined IKEA would have such negative reviews about it, so we did not check in advance. We'll never make that mistake again. IKEA clearly does not care about losing customers. If we do not see the delivery today, we will cancel our order, request a full refund AND reject the delivery... Whenever they get around to finally showing up at our house. Other consumers... beware!

Don't use child care here. My child and I were abused by child minding staff in IKEA Richmond. Nathalie the staff signed up and she told me that my sign was different so she won't return my child. I brought my child to the child care while I try to return the product and had to pickup my child right away, it was 5-10 minute after I signed up. She talked to older coworker but she laughed at me that she didn't remember me and called manager immediately. They do remember me, they gossiped about me in front of the children because I complained about the staff before.
The supervisor came and return my son to me without seeing my ID. She said "weird" instead of apologize to me. They are very abusive enough and this kind of people should not be around the children. They didn't fix their problems and even target the customer who complained about them. They took away my child away to harass me for their fun. I do not recommend anyone to use this place. Don't bring your child if you already complained about their bad customer service.
How do I know I can trust these reviews about IKEA?
794,387 reviews on ConsumerAffairs are verified.
We require contact information to ensure our reviewers are real.
We use intelligent software that helps us maintain the integrity of reviews.
Our moderators read all reviews to verify quality and helpfulness.
For more information about reviews on ConsumerAffairs.com please visit our FAQ.

I called IKEA on Saturday 6/3 to discuss my online order. When I called I got the automative service telling me all customer care reps were assisting other clients. I waited on hold for 50 minutes till I went and got my daughter's phone and called in and hit the option placing an order. Funny I got someone in less than 5 minutes meanwhile I was still on hold on the other phone. I explained to the rep I wanted to speak with someone regarding my online order and he informed me he couldn't help me. I told him that I had been waiting for over an hour now for a customer service rep in that department. He said "Sorry for long wait. Let me transfer you to someone now." Guess what. I was put back on hold for an additional 40 minutes.
I called back again hitting the option to place an order and again was told they couldn't help me in this department. I told them to get me a manager and not place me on hold any longer. After an additional 10 minute wait a manager gets on the phone. I tell her that because of the poor customer service I wanted to cancel my order. She ask me if it is okay to be placed back on hold so she can speak with someone about getting my order canceled. She get back on the phone tells me that I will be getting a call from IKEA within 24 hours to let me know if they can refund me a full refund or if my order had been shipped they would only refund me for the product but not the delivery charge. I said, "you are sure you are going to call me in 24 hours?" Manager states, "absolutely we will call you."
Guess what - NEVER GOT A CALL but instead got an EMAIL that my order was shipped out. I called IKEA yesterday after receiving the email and wait on line for 65 minutes before I finally hung up. Worst customer service. Rudest people I have ever dealt with and the manager could have care less about the fact that her customers were being put on wait times for over an hour and a half. All anyone could say was "sorry about the wait." Yet if you were calling to place an order your wait time was less than 5 minutes. I will never shop IKEA and will let all my family and friends know what poor customer service you have hoping that they never shop your stores again either. Terrible terrible service.

Make sure you have UNLIMITED amount of free time to CALL everyday to track down where your items are!!!! Hours and hours of my time, and NO ANSWERS!!!! I ordered almost a month ago, NOTHING! No one knows where our stuff is and everyone tells you "oh it's on a truck" **, seriously! Lies lies lies. They say every time "the delivery company will reach out tomorrow or the next day." That has NEVER happened!! I even called the 2 delivery companies, THEY HAVE NO RECORD OF OUR ORDER! Looks like IKEA takes your money and the "third party delivery company" steals it with no intent to ever deliver. Horrible!!!!

I had placed an online order for Ikea mattress and bed frame. Received only the bed frame with no indication as to what happened with the mattress! I called the useless customer service number and was on hold for 1.5 hours and it got disconnected multiple times with no help at all! These guys are thieves! And are horrible at customer service! Please order from any other company than Ikea!!!

The items I received were totally different than what I ordered online. Ikea's return policy states that I return it at my own expense??? I ordered organizer boxes which should probably weigh approximately 1-2 lbs. but I received 2 iron chairs which weigh tons!! So how do I return it and at what cost to me?? I tried calling customer service but no one ever picked up. I wasted two days of my life. It was after this experience did I read so many negative feedbacks about Ikea. So now I know better!

I had ordered some furniture with Ikea USA online with delivery date chosen. I emailed them few times and no reply came. I called them few times, they made me hold for more than an hour and finally no response. I have no idea when my stuffs are going to be delivered nor whom to contact, really unprofessional.

Placed an order for kids bed in March. Received the order in April and delivery people damaged the item when they were actually bringing the items from the truck to my house. Told them to take the whole bed back (6 boxes) - they have taken only the damaged box. I ordered the replacement which was promised by IKEA over the phone in 2 weeks, May 2nd. When the order confirmation got through - the delivery was changed. After a few updates from IKEA it was delivered on May 25th (2 months after we initially ordered the bed). When delivered on May 25th the delivery company STI refused to take the 5 boxes they left last time and added the 6 boxes of a replaced bed, because they did not have the paperwork. Guess what!!! The same box was damaged again but not the piece inside, so we decided to keep it.
Now we have 11 huge boxes inside our living room, and overall I spent 2 hours on the phone line with IKEA. Now waiting for some manager to be put through (3rd in the line), and 39 min on the line trying to resolve what we need to do with 11 boxes, while we need just 6... I'm no longer a loyal customer of IKEA, even though I bought from it all over the world. Instead of spending time with my family - I'm spending it on the phone and my kids are asking why am I so upset. The answer to that is IKEA and STI!!! Disaster experience and non-responsive customer services.

Three scheduled delivery dates, two no-shows and one partial delivery. They've lost a customer - I was going to redo my kitchen and closets. I won't use IKEA if they can't even manage to get a couch delivered.

I ordered 4 plastic bag dispenser $1.99 ea. on May 11. Est. delivery date May 22. It wasn't even picked up until May 19 by FedEx. It took 5 days to go from Shafter, CA to Sacramento, CA 250 miles. It is now May 23 and it is on its way to Oregon. AND I PAID $10 FOR LESS THAN 2 LB PACKAGE. Will never order from them again!

IKEA is a good option in general, but it looks like if everything happens with the order, it becomes a disaster, they cannot resolve it. I ordered furniture in IKEA online at the very beginning of May. I've got a standard "thank you" e-mail and prepared to wait. One week later nothing happened. I called to IKEA call center (as usual, had to wait on the line for 30 minutes) to find out that my account was not proceed as "the payment was not done". And nobody sent me any notification about this. My credit card meanwhile was charged for the amount of purchase. So after investigating that there was a technical mistake from their side, IKEA representative said that the order "stuck" and the only option was to cancel it and to issue order replacement. She did it, and sent me confirmation. I prepared to wait for my furniture.
A week later I called again (another 30 minutes on the line) to finally find out that due to assistant's error my order was not included in the list of orders to be passed to delivery. I again listened all apologizes and was told to wait for delivery for May 20, Saturday. Weekend was not convenient to me, so I asked to deliver during the week. The assistant promised delivery on May 24. A week later I called again (yes, again 30 minutes on the line) to find out why I do not receive any confirmations on shipping. And found out that delivery was scheduled for May 27, Saturday. Again nobody said or sent me anything.
The assistant promised to do what is possible to move delivery forward and from the weekend. And now, two days later, I've got (finally) e-mail confirmation that my order is shipped, and delivery is expected on May 27, Saturday. Summary: Complete lack of communication, I spent incredible amount of time on phone calls, I've got delivery on the day which is not convenient for me, IKEA representatives kept telling me different things which were not supported by any courses of action. This is the exact opposite of their "convenient" and "simple" mottos, and a horrible experience. And almost one month later I still do not have my furniture. Never will use their service again.

Customer service is beyond unhelpful - expect to wait for over an hour just for someone to pick up the phone, then be very unhelpful, and then put you back in queue for another hour to try to get someone else to help. Of course, in the end, no help is offered and you feel pretty stuck and very frustrated. LOUISE from the IKEA call center in Maryland was particularly rude, disrespectful, unhelpful, and seemed to enjoy taunting the customer. I am very disappointed and will cancel my order, never order from IKEA again, and make sure to let everyone my experience. There are so many good options out there, go anywhere else. IKEA clearly doesn't care if they keep customers' business.

Made in store purchase to have items delivered, the process was good, they called 1/2 before arriving. The shipper said he had 9 pieces on work order but only had 8. I called IKEA customer service spoke with Michelle. She was very rude kept talking over me. She wanted to set up a case and have someone call me in 48 hours. I told her that was too long, the piece missing was the legs and I could not install cabinet without it. She said nothing they can do, need the go through process. I asked for manager, she refused several time to transfer me, until I had to tell at her. I will never buy from them again, the few dollars you save, you end up spending it again on wasted time.

I ORDERED THIS MAY 1st!!! $1,000. It was supposed to be delivered May 17th, a pretty long time, but hey, ok. NOW IT IS MAY 17 and I called the shipping company and it hadn't even left the Ikea warehouse until 5.16!! It should not take 16 days to put my order on a truck to get to an entire other warehouse! I NEEDED THIS SET FOR A PARTY MAY 28. IT SHOULD NOT TAKE OVER 28 DAYS to get my merchandise to me from another state!!!! They have no idea when it will get to me. Over a month, you have GOT to be kidding me!!! I could've ordered from China faster!!! They have over $1,000 of my money. I need the highest level of supervisor to get back to ASAP!!!! And my shipping fee refunded. This is COMPLETE and utter INCOMPETENCE!!! I should ask for interest on my money also!!

We ordered a shelving system on April 9th and finally spoke to someone on May 9th who said that the shipping department was closed and they would call me back the next day. The next day came and went without a phone call. We have now spent approximately 3 hours on hold to no avail and sent multiple emails without a response.

I contacted Traemand for assembly of my IKEA kitchen. There was a mistake made with delivery of kitchen parts and I forgot to contact Traemand. It was all my fault and understood when my refund was sent minus a penalty fee for not canceling in time. When I contacted Traemand again to make a new date, I repeatedly got no response from my calls and emails. The helpful and pleasant woman who worked with me on the first assembly turned nasty in emails and refuse to answer any of my questions. She said the company has no appointments but refused to give me the next available spot. I have no idea what happened and why I was frozen out since I admitted the mistake and paid penalty fee.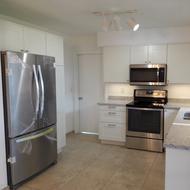 I just completed a rental home (out of state) rehab to sell it. I placed an order for IKEA cabinets & quartz counter-top on Saturday 4/1/2017. The order was picked the same-day and delivered on Monday 4/3/2017! I scheduled installation ASAP, which was three weeks out. I was placed on a waitlist for an earlier date and was able to save 1.5 weeks! The 'second-measure' for the countertop was scheduled for a week afterwards, with a 7-21 day wait-time for manufacture/installation.
They measured on 4/24, and installed the countertop on 5/1! I had to contact several people to coordinate the project and they were always extremely polite, professional, and knew their business. The Sunrise, FL Kitchen Department and Traemand contractors jumped through hoops to help me get my property on the market in 1 month! More importantly, the new kitchen & bath has a jaw-dropping impact on people looking to buy! Cabinets, countertop & install cost approximately $7k, after the 20% off special.

I ordered online for pick up in store. I wanted to be sure I could pick up on my own schedule and not have a time limit and when I received my confirmation I had 24 hours to pick it up. I searched high and low for this information... Nowhere to be found. When I called customer service they informed me it was a common problem! What?! Fix it then. To add insult to injury they are dinging me with a $20 nonrefundable fee. I found it very funny the ad that was pushed toward me when I found this site was for Wayfair! Guess they will get my money. I tried customer service but they are so slow to respond with long wait on their phone. No thanks.

Not enough employees to service. Available staff are busy restocking the merchandise. Spent more than an hour in the store. Took pictures of the items which were not around to buy, only on display. Could not find anyone to help. When found someone in another area they wanted me to go back to the same area. By then I forgot where it was and how to go back. Came to the check out. There were only 3 to 4 check out counters working. Every counter had huge line ups. Left the merchandise and the store without buying anything. Ikea should seriously consider restocking and merchandise organization after hours. Put more people in every department to help. Certainly increase check out counters by at least 5 folds.

The kitchen cabinets we had installed from Ikea in Charlotte NC started to discolor not all at the same rate so it looks like a mismatched kitchen. We have been working with customer service for the past year to resolve this matter. They have given us the option of having the doors replaced by a third party company. That would be wonderful if we could see these doors which are not the same as we had. I would be afraid to agree without physically seeing what they are offering. Is this a lot to ask for.

I ordered two desks and a set of king size bed slats around April 1st. The website asks when you want it delivered and of course we chose the soonest date with was April 10th. Upon April 10th, we did not receive a call, email, go ** yourself, Nothing. So after checking with Ikea and talking to STI, we finally found someone on that Friday, April 12th that said, "Yes, we have your items. Would you like to set them up for deliver?" I asked for Friday the 14th. I get a call on Friday that says it will be delivered on the 15th between 11 AM and 3 PM. It is now 5 PM and we just got an email from Ikea saying the delivery would be Wednesday the 19th. This is ridiculous.
No call. Just a random text an hour after the deliver was supposed to be done do they say, "Hey, we can't get our crap together and deliver on an appropriate time so let's just give you a random day next week that is convenient for us, not you. Cause you know, we don't care about, YOU." I say, don't put a store in Nashville. I don't need a lot of bad reviews to write. Thank you for wasting my Saturday. Thank you for really making me not appreciate you. And thank you for giving me a valid reason to formally ask for my shipping charges back.

We ordered furniture from Ikea online. It got pushed back a week after the original date of delivery. They do not make it easy to choose a time that works for you. The day of the delivery (today) I got an email at 8:49 am telling me my delivery time was changed from 3-7 that day to 9-21 (the 21 I'm assuming to be a typo and they meant 12?). And now I'm just hoping it shows up today at all. On top of that, they do not have clear or easy to use customer service on their website. There is no reason to spend $100 or more for shipping with a company that doesn't respect you at all. It was a terrible delivery experience.

BE READY FOR BUGS IF BUYING IKEA FURNITURE! AND BAD ATTITUDE OF STAFF! I am addressing to you with deep disappointment and frustration regarding IKEA reaction (especially Quality control part) regarding my complaint. I have bought complete IKEA furniture for all flat on March 2014. And everything seemed to be ok. But, a couple of months ago we have noticed that bugs are coming out of the unprotected holes in the front plate of both beds. On Saturday, April 1st, we filed a complaint (HDS364435) and were promised that someone is to come and check in the next three working days and that happened. Two guys came, made some pictures and told us that someone from Quality control is to contact us in the coming three days. THAT DID NOT HAPPEN!
I called Ms ** on the day 5 and she told me that there is no possibility to deliver the new beds instead of present ones because the complaint was not made in the first month after purchase. Of course I did not want to accept that so she promised that Manager is to call me which DID NOT HAPPEN! Such an attitude is unacceptable and create very bad image on IKEA itself. The bugs are definitely IKEA responsibility. Most probably they have been delivered inside the wood and even more if that was not the case, IKEA left unprotected holes in the fronts of bed as an ideal shelter for any kind of bugs or whatsoever.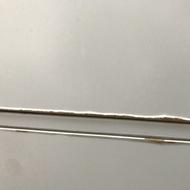 Brought a bathroom vanity and cabinet... Started peeling away within 12 months. Went to IKEA and was told the warranty was void if you got wet. Really water in a bathroom. Whoever thought people would be so reckless. Guess I just have to buy a waterproof cabinet from another store now. Did my money on that purchase.

Placed online order on March 14, money taken from account on 16th. Estimated delivery 25th of March. Today is 28th of March. Have called local shop 3 times. Finally talk to someone yesterday and was told they are behind on getting orders done. Since the ordered hasn't even shipped yet, I said, "Just cancel the order." I was told can't do that. Now, I had already tried to call 3 times before and sent a email with no response, so I called corporate office. I could only leave a voice mail. Waiting for a callback. It has been 14 days since order placed and it hasn't even shipped yet. 14 dollars for a delivery charge.

Placed an order at IKEA online March 9th. The confirmation said delivery on or about March 20th. Seemed a little long for shipping when you're paying $10, but okay. Well today is March 21, and still no delivery, nor notice of delivery, nor have I gotten any satisfaction from the 4 phone calls that I placed to customer service. I called Sunday and they told me it would be "picked" for shipping on Monday the 20th. Still no notice. I called again today and guess what? The warehouse is behind in orders. No kidding? I finally had enough.
Asked for a supervisor and after 47 minutes on hold waiting for someone to escalate the call, I spoke to a manager who said it looked like FedEx was behind. Let's blame someone else, shall we? He said he would call the warehouse and find out what the status was and get back to me. I'm not holding my breath. I informed him to cancel the order, which he said he couldn't do because it was already "picked." And now all of a sudden, FedEx is behind. This is still not resolved. Do yourself a favor, just don't order from IKEA. Ever.
Updated on 03/27/2017: So they finally shipped the 2 high chairs I ordered. They highchairs were shipped with no legs. NO LEGS. How are you supposed to use high chairs for babies with NO LEGS??? Another round of phone calls to IKEA. Their answer was the legs are out of stock. The high chairs are useless without legs so IKEA was supposed to send a Fedex return label via email. Haven't seen that yet either. This has been one of the worst experiences with home shopping from a company that I have ever encountered. Astonishing that they can't be held accountable.

Materials are the worst, only last me few months due the ugly look it had. Ikea furniture is only good to the eye that's up. Super cheap material, assembly is a pain. Don't waste your money like I did, it's better off go somewhere else and paid more but you'll get in return quality.

ConsumerAffairs Research Team
The ConsumerAffairs Research Team believes everyone deserves to make smart decisions. We aim to provide readers with the most up-to-date information available about today's consumer products and services.
IKEA has gained a cult following thanks to its affordable pricing and multifunctional pieces. The company is continuing to franchise locations, and there are entire websites that are devoted to how to use IKEA furniture in your home.
IKEA Family program: The IKEA Family program is free to sign up and gives you exclusive access to promotions and special sales. Some of the benefits include free tea or coffee at the store restaurant and 90 day price protection.
Worldwide locations: IKEA stores can be found across the globe in 41 different countries operating more than 330 stores including franchises, with more locations being added all the time.
Multiple delivery options: IKEA flat-packs its boxes for easier transport, but if you don't have room to take your new furniture with you, delivery by truck is available for a flat fee. You can combine several items into a single shipment for the same price.
Business furniture: While commonly thought of as a residential furniture store, IKEA also has a variety of items for businesses at affordable price points.
In-store restaurant: In many IKEA stores they provide an IKEA Restaurant that features Swedish-style cuisine so you can take a lunch break or grab a quick snack to improve your shopping experience.
Best for Cost-savvy shoppers, families, DIYers and individuals.
Company Name:

IKEA

Year Founded:

1951

Country:

Sweden

Website:

http://www.ikea.com/