Consumer Complaints and Reviews

I ordered and received the sofa bed but without the mattresses. I received the sofa bed on 13th August and they have told me I will only get the mattresses on 21st September. 5 weeks after the agreed delivery. This is customer service at its worst. I will not order anything from them again.

I placed on 8/06/17 for a RASKOG utility cart, which said was in stock at the Portland location, about 6 miles away. I couldn't come to the store so paid an additional $10 charge for home delivery. I have not received my order, as of 8/14/17. The order was placed Aug 06 2017 - 1:32 pm EDT. There is no phone number listed anywhere, in which to contact or track my order. What's up with this? Such poor customer service is not going to be appreciated.
When I finally tracked down a phone number to call, I soon became aware that no one was ever going to answer the call. Repeated sales pitches and the phone cutting in and out, just goes to show how lacking IKEA is when it comes to customer satisfaction. Calling the customer service line was apparently a ruse to advertise all kinds of IKEA products and promises of simple shopping and delivery of orders, but not to answer a simple question. What a ridiculous way to conduct business. I have now been on hold for over 20 minutes. I WILL NEVER, EVER ORDER ONLINE AGAIN!!!

I ordered a couch from IKEA the week of 7/10, with a scheduled deliver for 7/27. They give you a 4-hour window so I took that time from work to stay home for the delivery. When the deliver window was up I left my house as I had to return to work - I finally got a call at this time from the delivery service to tell me they would be there an hour later. I told them I needed to go to work so needed to reschedule then. 4 hours should sufficiently allow for traffic and other unexpected hiccups, but apparently not. XPO logistics is the company they use, who also has the worst reviews, but IKEA continues to use them for some reason.
Here's the fun/confusing part: XPO tells me I need to call IKEA to reschedule, I finally get in touch with an IKEA rep 2 days later who tells me they approved the redelivery and XPO would be in touch. I never got a call from XPO so I email IKEA a week later requesting the status. They email me back several days later indicating that my delivery is scheduled for that Saturday between 10-2. No one contacted me to confirm or ask if this was ok, it was just assumed. I was luckily available and home, so I just went with it. However, NO CALL NO SHOW for 2nd delivery.
I tried calling XPO after the window was up - they transfer you to a local contact number - but it kept ringing with no answer. Then I call IKEA and get the standard 'all circuits are busy' response I have received the 20 other times I've tried calling. So I sacrificed my entire Saturday to hang out and wait for a shipment that never came. I emailed them and also spent over an hour on hold with them this morning before having to get off the phone.
This is hands down the worst customer service I have ever received. I have purchased various large pieces of furniture over the years and have never had any issues like this. I understand that IKEA is 'Very busy so may take a while to respond to emails' (that is one of the responses I actually received), but then they need to be better staffed. This isn't a couple of weeks that they are overwhelmed and understaffed, this is clearly a consistent problem. So I'll continue to try to get in touch with them for a full refund, and never buy from them ever again. Or even step foot in their store after this experience.

Purchase $4,000 kitchen. Ikea hired a company to install the kitchens. The company does not know how to return phone calls but get about calling Mike who runs the installation company. He does know how to return your calls. Forget about dealing with the regional person for Florida, Cassidy. She can't return phone calls. All she does is send you email but they're quick to take your money. I have been waiting 2 months to have my kitchen installed to be told that I have to wait another week because Cassidy gave my date to another customer. If she would return my calls or she would have picked up the phone and call me to confirm the 14th I would have told her that I had eras pulling up the contract but she did not.

I ordered more than $250 worth of furniture online on 8/3/17 and decided to have them all delivered instead of picking them up, which was extra $50+. When I initially received an order confirmation email, it stated that my furniture MIGHT arrive on a Saturday. Since I was planning on going out of town that weekend, I emailed IKEA to ask if I could reschedule the delivery date. Once I sent the email through their website, I immediately received an automated response informing me that they will get back to me in 24 - 48 hours. Up to this point, I had no complaint.
Now it's about to get ugly. I waited three days, which is 64 hours, and still did not receive any response from them. I remained calm and decided to email them again, but this time I wanted to know if I could cancel the order since I could already sense that series of bad events were about to occur. Again, all I received was an automated response informing me that a real representative will contact me in 24 - 48 hours. I waited another two days. At this point, I'm starting to lose my cool, so I decided to give them a call.
I called the number listed on the website and was on a hold for 30 minutes. I had to hang up since I couldn't wait by the phone any longer. My next attempt to call them resulted in the same unfortunate outcome. By the third time, I was determined to remain on the line until I can talk to a real person who can give me a straight answer regarding the delivery date and a possible cancellation. Someone finally answered after ONE HOUR and FIFTEEN MINUTES!!! Yes, I'm the crazy one for waiting well over an hour just to speak to a freaking customer representative. As soon as I started speaking to the employee, their phone line DIES mysteriously!!! I'm not making this up!! I spoke to the person maybe three minutes before it was absolutely silent on the other line. Yeah!! It's their strategy to force you to give up trying to contact them and demand customer service.
Now I'm stuck with $300 bill and don't know when or if they'll even deliver the order. I won't even know how to reschedule the delivery date since getting a hold of them is literally more challenging than going to the moon. Anyway, I just wanted to warn all the other shoppers to stay away from IKEA. I don't care how affordable their products are. I'm sticking to Amazon from now on.
How do I know I can trust these reviews about IKEA?
851,761 reviews on ConsumerAffairs are verified.
We require contact information to ensure our reviewers are real.
We use intelligent software that helps us maintain the integrity of reviews.
Our moderators read all reviews to verify quality and helpfulness.
For more information about reviews on ConsumerAffairs.com please visit our FAQ.

I made an online purchase early in the morning on Saturday, August 5th and wanted to make a change on Sunday morning the 6th. I called the Ikea "Customer Service" numbers (both) and two hours and 47 minutes later I actually talked with a person. I was told that I would receive an order cancellation email within 24-48 hours. It is now Wednesday nearly 6pm (Sedona time) and still no email to confirm the cancellation. I have also, again called the 1-888-888-4532 "Customer Support" number to confirm the cancellation of the order (since the email has not yet arrived) and have been holding for 1 HOUR 14 MINUTES (still no answer). Help.

If only I had read these reviews beforehand!! I ordered a CHAIR from IKEA Aug 1st. I set the delivery date for a time I knew I could work from home (on the 11th). 2 days later I got a call about a family emergency, and that I have to fly home. I call IKEA Thursday the 3rd, on hold for an hour and half. Finally get someone on the phone and they said they cannot change the date and called the trucking company but they are now closed and that I have to call back tomorrow.
I call IKEA Friday the 4th. I am on hold for 2 HOURS!! They tell me they tried to called the trucking company but could not get anyone. They give me the number for the trucking company, saying they cannot change the date, but I have to call Monday.
Monday the 7th. Call the trucking company. They have no record of my order. Says they are transferring me to reschedule, I hung up because I released they sent me back to IKEA. No way. Called again, got another person. They said the same thing, the order hasn't got there yet so there's nothing I can do and talk to IKEA. I told them again, "Has told me TWICE that I need to talk to you." What a nightmare already, I wish I knew. It would have been cheaper anyway to rent a truck and get it my damn self. I thought for a company that size they must have a decent delivery system, NOPE. Please never get anything delivered from here, it's only going to be a pain for you with no care whatsoever from the company you purchased it from.

I thought IKEA had this global model where you purchase services on top of your order. Apparently not in online sales and this is not clear in any part of their website and was even misleading at one point as I specifically checked it before putting the order in place. "Assembly service is available only when delivery is purchased." Purchased from where? From IKEA? This is online site, from IKEA Online? OR do they try to say purchase from store only??
Finding out this after my first call to IKEA, I had to arrange the service slightly more expensive from some other external company which I don't know how proficient they are on assembling IKEA furniture. How come a company don't support assembling their own furniture for online purchases and if that is the case do not make it SUPER clear for the consumer. Secondly, there is an estimated date of delivery but not guaranteed on online orders. I can understand that. For my case this was a week later than my order date. So, I assumed the existing volumes has been taken into account when calculating this date as I ordered items that are all in stock (as per their website).
Then, you expect you get an update on this later on the process before the expected delivery date. (Because it is expected!) So, now Friday afternoon, I still don't know if this will be delivered on Monday or not (which was estimated date of my delivery). I moved to a new city with no furniture and will go to holiday on Wed and still don't know if there is a delay, if this is going to be delivered on Monday or latest Tue!! So, I called contact center hoping they have some further information about my delivery but apparently they do not know anything!!! They say when delivery company picks my order from warehouse, they will let me know.
So, you serve your customer online and you don't know if your 3rd party, in this case delivery company has any delays for your customers' orders or the company has any other issues specific to your customers' order or you have issue in your stocks in your warehouse. Doesn't IKEA have any responsibility to this order? Probably in documents they made me sign several T&Cs that cover these but this should not be the criteria here when you dissatisfy your customer and worse put him/her in a place that cannot plan accordingly.

I received two emails confirming delivery of my purchase with the 6 hour time slot. After the end of the time slot called IKEA customer service. I got the message that the delivery company even though they were aware that they were not able to deliver the night before, had not EVEN bothered to call and inform me. I lost a day at work and am still on line (for the past 40 minutes and counting) to complain to someone at IKEA customer service. Looking at the number of complaints on this & many other websites, I guess IKEA does not care about customer service and satisfaction with its delivery service. It's simple just use the same delivery companies Wayfair, Bed Bath & Beyond and Home Depot are using.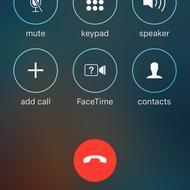 IKEA, you have to make an effort on your customer service and online order services. How is it possible that I have to wait an hour and 27 min. to be able to talk to a rep and ask to cancel an order? And if you want to cancel online, there is no way to do it so. You should take example on Amazon where you can manage your order easily. And your policy to give me a refund within 7 to 10 business days when you cancel an hour after you place your order? Seriously? The order hasn't been prepared. How can you keep my money like that?
Also why there is no way to manage your order online? Like you have on Amazon? If you do want to spend money hiring people to answer customer calls, at least make something online where you can modify or cancel your order without having to spend over an hour waiting for a rep to answer your call. I loved IKEA, but now with this online experience and customer service I am very disappointed. I think you should reconsider your business model and develop your online platform so we can order, cancel, change a shipping address, reschedule a delivery by ourselves by going on our orders summary.

What makes a company great? Isn't it the way the customers are treated and satisfied? I am an Interior Designer, specialized in Kitchen and Bath and for my service to be successful I need to rely on my product's suppliers and other businesses. I feel great admiration for IKEA products and affordability but when it comes to customer services, they are a complete mess. I am dealing with projects in different states so it is extremely important for me to get the best support from these companies.
Well, I have had the worst experience with IKEA in Florida. Payments options over the phone or online are not even a option when the amount of items bought for like an entire kitchen is too high for IKEA. It has been impossible for me to have this project done if I do not have someone in Florida that can go to the store in person and process payments and other services. This is kind like BANANAS, considering that we are in a country where purchases online and over the phone is a pretty common habit. The list is long of complaints, I am not sure how much longer this will continue like this but hopefully someone addresses this at a executive level and significant changes are made.

Parts were missing of my online order. Waiting time was 2 hours over the phone. I buy my furniture only from IKEA and knowing how wonderful the experience is at the store, where every single detail is cared for, from customer service to cleanliness, I was surprise and disappointed that I had to wait what I think was an unnecessary amount of time. Thank you!

Experience from hell! I placed a order with IKEA three weeks prior to the delivery date. For the privilege of ordering three weeks in advance IKEA charged me an additional payment. So my delivery date was set for the 28th July. I rang in the morning to check delivery was still coming I was told yes! So I waited in all day for you guessed No delivery. I was told Monday so I rang Monday morning to see if delivery was coming yes! I was told yet again. You guessed No delivery! As of yet no delivery!!! What a joke!

My elderly mother has a home in the country, not close to any big cities. We used IKEA online to order a kitchen item for a rental unit. This item was not shipped in a timely manner and we were unable to speak with anyone at their customer service toll-free number. The hold was extremely long, +2 hours when we did finally speak with someone. We were informed that item could not be canceled as it was already waiting for delivery. This item was not shipped out for at least another 3 days. When we did receive the delivery, item was damaged. Again a 2 + hour hold on the phone revealed no response or answer. We had to drive 2 hours to the local IKEA to return item and 2 hours back. The IKEA store would not refund the delivery charge and said we had to receive that from IKEA online. After that, we gave up and vowed never to deal with IKEA online again!

We drove for 2 hrs and had spend a lot of time before deciding on mattress selection. We tried on multiple mattress in store before deciding on MATRAND Memory Foam - Firm. Which was perfect firmness when we tried in store. So we decided to pick it up. After following the instruction of keeping it for 72 hrs to raise properly, we tried it. And it was a bad experience. It was the worst firm mattress we had tried. We tried it for 1 night and we already had worst sleepless night ever. Next day we also had back aches. So problem is what you see in store is not what you get when you buy, at least for this mattress we experienced.
Now next problem, called them up, waiting for 15-20min, a guy named Chang picked up, I started telling him the issue and he just transferred back to call queue within few seconds, without even me completing my statement. That's ridiculous customer service. IKEA managers, if you are reading this, it's time you train your customer support team to respect your customer well, or these kind of feedback online will screw up your business. I am still on hold to talk to someone, and I am sure, this is my last purchase from IKEA. You guys have lost one customer for sure...

I ordered a Friheten Sleeper online June 10th and later realized the color selection was wrong so spoke to IKEA to change the order. I was advised the best approach was to cancel the order and enter a new order which I did on Sunday June 25th and was told the refund would process in 7/10 days. It didn't. Followed up July 27th and was assured the refund had processed, so again I went back to my statements and no sign whatsoever of the refund. I then called the same day and was on hold for 45 minutes and as I had other things to do I hung up.
Friday July 28th I called again and after a 13 minute hold was passed to someone who told me the refund was processed yesterday! I later checked my email spam blocker and found there was an email confirming the refund had been made yesterday. Reason for the review is threefold - I was given false information by the IKEA representative in the first call telling me the refund would be processed in 7/10 days. Secondly I was again given false information in the July 27th call when I was assured the refund HAD been processed when in fact it had not. Lastly, the long hold time and without any apology or idea how long I would be on hold is unacceptable compared with other service companies. IKEA has great products and I support the company so I was unpleasantly surprised with this experience. Hopefully this feedback will help IKEA address an unacceptable weakness.

Nobody has time for you. They can't get communication between stonemason and store. They are very slow as they are very understaffed. Staff must take blame when it is really a business failure. Your money is not found in the product value.

We were looking for a comforter in king size and could not find one. We found two employees who seemed to be bothered by us interrupting their personal convo. One especially. When we told her we couldn't find king size she laughed sarcastically and said, "Well of course we have them." She said, "Just look over there" as she pointed "They are in the box." We looked again, no king size. We returned and frustrated her once again and she pointed us in a different direction. Just rude and condescending. I expected great customer service and got none.

On June 25th I made a purchase of 3 products at IKEA.com and asked for a delivery on the Sunday after. I received confirmation emails that the delivery would be made on time but after all Sunday long at home waiting, no delivery, not even a phone call with an explanation. 2 weeks later I was given part of my purchase. Over a month later, they not even know what is happening and no explanation is given. If you really want service or to ever see your purchase try any other company. It's not just absurd and disrespectful, it's also despicable what they put customers through.

Add me to the growing list of completely dissatisfied customers. Placed my order for $1300 worth of furniture online. Waited two weeks for delivery. 14 boxes delivered, no paperwork from the delivery company to keep. A week later, we discovered a whole item missing from the delivery. I called and waited for THREE hours on hold. Nobody ever answered. I sent a generic e-mail on their site and got an automated reply that someone would be in touch. I called again this morning and waited a total of two hours to talk to a human. She indicated, after putting me on hold again, that there was a delay on that item. There was never any record of a delay. I was charged for it.
She asked if I wanted her to reinitiate the order. Why would you need to reinitiate an order that was still open?! She also asked if I wanted to cancel it for a refund. No, I wanted the bookshelf! She put me on hold. Came back to tell me there was an error "pushing it through" and that she would have to talk to a supervisor who could do it. Put me on hold again and said they would have to look into the error further. She never gave me a confirmation number. I do not expect to hear anything further from IKEA, who has my bookshelf and my money. I will go to the store to buy another bookshelf to complete my daughter's room and continue raging against the online IKEA universe to get my money back. I have NEVER had a customer experience so frustrating and completely unsatisfactory.

Delivery was incomplete, 1 hour waiting to start a claim, another 1 hour waiting on the phone to schedule the delivery of the missing items. I wouldn't recommend this company to anyone. Worst service I ever had!!! One hour waiting!!! Not even a government agency makes wait that much... Beyond words.

I recently ordered 2 furniture items for my new home. The billing address IKEA has on file is different than the delivery address, but I was very careful in entering the correct information when I ordered online. They twice tried to deliver the furniture to the wrong address, after I spend over 45 minutes on hold each time with IKEA customer service and also experienced long holding with their delivery company. I finally requested a refund for the original delivery fee and the additional $50 fee they added when they claimed I wasn't home for the wrong delivery address. I got email confirmation saying they would refund both if I called an 800 number--WHICH IS NOT IN SERVICE! I will never place an order with IKEA again. @IKEA

I made an online order to be delivered on July 16 2017. When the goods arrived, two boxes had been damaged by a forklift. I refused to take delivery of those two items and updated the manifest that I signed to reflect that. A week later I have not received any form of contact from IKEA. I have now been on hold for over an hour with customer service and have yet to speak to an actual person about my issue. If only I had visited this website before I placed my order.

If I could give minus 5 stars I would do it. Do not ever order from IKEA! We went to the IKEA's Brooklyn store on July 9. After we have found everything we needed, we were notified that Brooklyn store does not make deliveries to Connecticut. I had to call my sister who lives in Hartford and asked her to go to the New Haven store to make an order. When she asked about next day delivery service, she was told that it was not possible, even though my daughter was assured by IKEA that they do next day delivery.
The delivery was scheduled for Friday, July 14. On Wednesday, July 12, IKEA called my daughter and informed her that delivery was rescheduled for 10 a.m. Thursday, July 13. On Thursday, my daughter was calling IKEA every 3 hours and delivery was rescheduled from 10 a.m. to 2 p.m., 5 p.m., 8 p.m. Finally, at 9 p.m. IKEA informed my daughter that her delivery was put on the wrong truck and sent to Massachusetts. At 9-30 p.m. my daughter had to order taxi to go to Brooklyn because she did not have furniture to sleep on. Finally, on Friday at 6 p.m. the furniture was delivered. I thought we were done with IKEA, but I was wrong. One of the mattresses was ripped. Are you kidding me? They promised to redeliver on Monday, July 17. When my daughter called IKEA on Monday they informed her that delivery would be on Saturday July 22.
On Thursday, I called IKEA and they assured me that the mattress would be delivered on Friday and they would call me and my daughter with the time of the delivery. Today, July 21 I received a phone call from my daughter's neighbor that IKEA drivers lurking around the house and asking where is my daughter. I had to call my daughter at work and ask her to drive home as soon as possible. So it took IKEA "only" two weeks to complete the order. This is absolutely ridiculous and horrible customer service. For me and my family this is definitely the last time I ordered from IKEA. I recommend everyone who wants to keep their sanity stay away from this company. They need a lot of work in the customer service department and I don't think it will ever change. I don't even have an order number because my sister bought everything in New Haven.

I have ordered a king mattress among other things from Ikea Store in Stoughton, MA. The mattress was missing in their delivery. The delivery company blamed IKEA for it and pestered me to sign the delivery order. I called IKEA to complain. They gave me a case ID and said they would contact me shortly. They Did not. I tried calling them again. I had to endure over 30-35 minutes of wait time each of the 5 times. You would not even be given an estimated wait time or call back service. Even the email service says will get back in 2-3 days!!!
On the 5th attempt and a wasted 2.5 hours of cumulative wait time on phone, the CS gets connected. They say they have to verify it with the delivery company and will get back to me in 72 hours!!! When I complain about the poor CS response time and the wait they say high call volume and that they are not Ikea but a CS company that works for IKEA. Why don't they update their CS or hire more people appropriate to their call volume? This is very insensitive behavior towards the customers!! My wife is carrying and it is uncomfortable to just "wait" for days together for their slow response without a mattress.

Ordered bunk beds and a trundle and was told my items would be delivered by July 19. Received an email and text that the shipping date was earlier. 2 days earlier! Very happy with the items and the shipping/delivery processs from the Frisco, Texas IKEA.

IKEA has the worst customer service possible. It is virtually impossible to reach them by phone without waiting on hold for an hour or more and still the problem is not resolved. We knew that it would challenging to put the furniture together, but did not anticipate such horrible issues with purchasing and delivery. It took all morning to place my order because the online order did not allow me to have delivery to our son's address in New York City. I had to wait to speak to someone on the phone, who finally was able to help me, but then I received an e-mail that the furniture would be delivered to MY home address. On hold another hour trying to straighten that out. Finally delivery day came and I received a call that they were at my son's address and he was not available (I know he was there) and they would only wait 15 minutes.
I called my son and he said he would go outside to let them in (he had not received any call from them). They were not there. Finally they arrived but said they were not aware that the building had no elevator, even though I clarified it over a dozen times that it was a walkup building. It was a man and a woman, neither one was strong, and they said they didn't know how they could deliver the furniture. My son had to help the man carry the furniture in as he was tired of sleeping on the floor. My son had medical issues but he saw no choice but to help. I'm angry that I paid $199 for delivery with no recourse. But after reading the other reviews, I guess I should be glad that at least we finally received our order. Let your friends know not to buy on online from IKEA because customer service and delivery are horrendous!

IKEA appears to disrespect its customers in most respects. Their online listings appear to represent specific products, as if instructions will guide assembly to resemble the product pictured. In fact, more and more IKEA furniture requires customer determination of outcome and final appearance; I had to drill my own holes, saw back panels myself, and adapt parts not meant for the product to make it safe. Only after purchasing and beginning assembly are these limitations apparent. Support staff fail to take responsibility for assemblies lacking structural integrity. "If it falls apart, just bring it back."
Quality control is on the shoulders of the customer. Calls to IKEA for advice rarely reach a person in less than an hour, regardless of time of day. Staff is somewhat friendly, but they rarely know about product irregularities or are willing to pursue solutions. I stopped buying from IKEA for a number of years because of the high volume of broken lumber and routine returns to replace partial orders. My most recent furniture purchase taught me to once again avoid assembly items, and stick to things like oven mitts, batteries, light bulbs, free coffee, and cheap breakfast. In fairness, the maze-like display concept is good exercise as long as you go early.

I placed order July 2, 2017. Delivery est. July 10, 2017. Received July 7, 2017 which would have been a happy ending, except the bed required a 2-part slat foundation, I received only one part. I called Customer Service and they were all too happy to resend a complete replacement with free shipping ("It is not cost-effective for us to pay for return shipping and restocking") and refund my original shipping charge. So far, sounds good. "Oh, sorry for delay, it should be delivered by the 14th. We will send you an email with tracking information."
By Tuesday 12th, I had not yet received an email so I called Customer Service to get the delivery date. Has not been picked up yet by FedEx. New delivery date 17 or 18. Thursday, still no email. I called Customer Service and they said 19th, FedEx has not picked up yet. Now I am angry (my back hurts from sleeping on a broken bed!), I ask for a supervisor. He will send an email to the warehouse to get them to ship it today or tomorrow at latest. I said, "Call FedEx to pick up package!" Not too happy... a camper right now. Will update when I receive goods and what condition.

No clue on shipping. Waited whole day no phone call. Cannot find online tracker. It takes you in circles. Website is not user friendly at all. Called customer service and almost 30 mins no response and keep hearing IKEA ads. They are doing good just because of their cheaper products. They are worse if you order online.
Company Name:

IKEA

Year Founded:

1951

Country:

Sweden

Website:

http://www.ikea.com/