Consumer Complaints and Reviews

I ordered online for pick up in store. I wanted to be sure I could pick up on my own schedule and not have a time limit and when I received my confirmation I had 24 hours to pick it up. I searched high and low for this information... Nowhere to be found. When I called customer service they informed me it was a common problem! What?! Fix it then. To add insult to injury they are dinging me with a $20 nonrefundable fee. I found it very funny the ad that was pushed toward me when I found this site was for Wayfair! Guess they will get my money. I tried customer service but they are so slow to respond with long wait on their phone. No thanks.

Not enough employees to service. Available staff are busy restocking the merchandise. Spent more than an hour in the store. Took pictures of the items which were not around to buy, only on display. Could not find anyone to help. When found someone in another area they wanted me to go back to the same area. By then I forgot where it was and how to go back. Came to the check out. There were only 3 to 4 check out counters working. Every counter had huge line ups. Left the merchandise and the store without buying anything. Ikea should seriously consider restocking and merchandise organization after hours. Put more people in every department to help. Certainly increase check out counters by at least 5 folds.

The kitchen cabinets we had installed from Ikea in Charlotte NC started to discolor not all at the same rate so it looks like a mismatched kitchen. We have been working with customer service for the past year to resolve this matter. They have given us the option of having the doors replaced by a third party company. That would be wonderful if we could see these doors which are not the same as we had. I would be afraid to agree without physically seeing what they are offering. Is this a lot to ask for.

I ordered two desks and a set of king size bed slats around April 1st. The website asks when you want it delivered and of course we chose the soonest date with was April 10th. Upon April 10th, we did not receive a call, email, go ** yourself, Nothing. So after checking with Ikea and talking to STI, we finally found someone on that Friday, April 12th that said, "Yes, we have your items. Would you like to set them up for deliver?" I asked for Friday the 14th. I get a call on Friday that says it will be delivered on the 15th between 11 AM and 3 PM. It is now 5 PM and we just got an email from Ikea saying the delivery would be Wednesday the 19th. This is ridiculous.
No call. Just a random text an hour after the deliver was supposed to be done do they say, "Hey, we can't get our crap together and deliver on an appropriate time so let's just give you a random day next week that is convenient for us, not you. Cause you know, we don't care about, YOU." I say, don't put a store in Nashville. I don't need a lot of bad reviews to write. Thank you for wasting my Saturday. Thank you for really making me not appreciate you. And thank you for giving me a valid reason to formally ask for my shipping charges back.

We ordered furniture from Ikea online. It got pushed back a week after the original date of delivery. They do not make it easy to choose a time that works for you. The day of the delivery (today) I got an email at 8:49 am telling me my delivery time was changed from 3-7 that day to 9-21 (the 21 I'm assuming to be a typo and they meant 12?). And now I'm just hoping it shows up today at all. On top of that, they do not have clear or easy to use customer service on their website. There is no reason to spend $100 or more for shipping with a company that doesn't respect you at all. It was a terrible delivery experience.
How do I know I can trust these reviews about IKEA?
761,264 reviews on ConsumerAffairs are verified.
We require contact information to ensure our reviewers are real.
We use intelligent software that helps us maintain the integrity of reviews.
Our moderators read all reviews to verify quality and helpfulness.
For more information about reviews on ConsumerAffairs.com please visit our FAQ.

BE READY FOR BUGS IF BUYING IKEA FURNITURE! AND BAD ATTITUDE OF STAFF! I am addressing to you with deep disappointment and frustration regarding IKEA reaction (especially Quality control part) regarding my complaint. I have bought complete IKEA furniture for all flat on March 2014. And everything seemed to be ok. But, a couple of months ago we have noticed that bugs are coming out of the unprotected holes in the front plate of both beds. On Saturday, April 1st, we filed a complaint (HDS364435) and were promised that someone is to come and check in the next three working days and that happened. Two guys came, made some pictures and told us that someone from Quality control is to contact us in the coming three days. THAT DID NOT HAPPEN!
I called Ms ** on the day 5 and she told me that there is no possibility to deliver the new beds instead of present ones because the complaint was not made in the first month after purchase. Of course I did not want to accept that so she promised that Manager is to call me which DID NOT HAPPEN! Such an attitude is unacceptable and create very bad image on IKEA itself. The bugs are definitely IKEA responsibility. Most probably they have been delivered inside the wood and even more if that was not the case, IKEA left unprotected holes in the fronts of bed as an ideal shelter for any kind of bugs or whatsoever.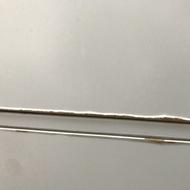 Brought a bathroom vanity and cabinet... Started peeling away within 12 months. Went to IKEA and was told the warranty was void if you got wet. Really water in a bathroom. Whoever thought people would be so reckless. Guess I just have to buy a waterproof cabinet from another store now. Did my money on that purchase.

Placed online order on March 14, money taken from account on 16th. Estimated delivery 25th of March. Today is 28th of March. Have called local shop 3 times. Finally talk to someone yesterday and was told they are behind on getting orders done. Since the ordered hasn't even shipped yet, I said, "Just cancel the order." I was told can't do that. Now, I had already tried to call 3 times before and sent a email with no response, so I called corporate office. I could only leave a voice mail. Waiting for a callback. It has been 14 days since order placed and it hasn't even shipped yet. 14 dollars for a delivery charge.

Placed an order at IKEA online March 9th. The confirmation said delivery on or about March 20th. Seemed a little long for shipping when you're paying $10, but okay. Well today is March 21, and still no delivery, nor notice of delivery, nor have I gotten any satisfaction from the 4 phone calls that I placed to customer service. I called Sunday and they told me it would be "picked" for shipping on Monday the 20th. Still no notice. I called again today and guess what? The warehouse is behind in orders. No kidding? I finally had enough.
Asked for a supervisor and after 47 minutes on hold waiting for someone to escalate the call, I spoke to a manager who said it looked like FedEx was behind. Let's blame someone else, shall we? He said he would call the warehouse and find out what the status was and get back to me. I'm not holding my breath. I informed him to cancel the order, which he said he couldn't do because it was already "picked." And now all of a sudden, FedEx is behind. This is still not resolved. Do yourself a favor, just don't order from IKEA. Ever.
Updated on 03/27/2017: So they finally shipped the 2 high chairs I ordered. They highchairs were shipped with no legs. NO LEGS. How are you supposed to use high chairs for babies with NO LEGS??? Another round of phone calls to IKEA. Their answer was the legs are out of stock. The high chairs are useless without legs so IKEA was supposed to send a Fedex return label via email. Haven't seen that yet either. This has been one of the worst experiences with home shopping from a company that I have ever encountered. Astonishing that they can't be held accountable.

Materials are the worst, only last me few months due the ugly look it had. Ikea furniture is only good to the eye that's up. Super cheap material, assembly is a pain. Don't waste your money like I did, it's better off go somewhere else and paid more but you'll get in return quality.

Our foldable counter had bad screw holes. Out of 3 units one was defective. Never before happened and been an IKEA shopper for over 10 years. Furnished offices and our home. Contacted customer service, told them we live further away, sent a few pictures and they sent us not just a replacement for the defective part bUT a brand new item. Free of any charges. Really nice and fast help, more than happy. Thank you!

I purchased a bed from IKEA on Feb 24/17 and have being scheduled 4 different times now and still have not received my bed. Feb 10, first delivery, no one even called or emailed to advise a no show. Later this evening a girl called me and scheduled it for Monday, again no show but late Sunday a different person called me to advise it was canceled. It was now for Thursday 16, 2017 and again no show or call except a grumpy guy called late evening to tell me that it's being canceled. Today, I get a call from a lady, very grumpy and rude, English language was terrible and extremely hard to understand. She told me it was coming Sunday.
Today I also received a call from IKEA saying yes it's schedule for Sunday. Not sure why I haven't gone back to your store and collected my money back and canceled this order. I'm a person with some real medical issues and needed this bed when I first ordered it. I always thought IKEA was a great store but they have proven to me to be much less. Who can believe I was still after 4 times being treated this way have no bed. I sure hope this not your customer service and this is a one off but after reading these other reviews. Not happy.

I purchased the HEMNES dresser from IKEA about 5-7 years ago. I was recently informed they had issued a recall on these dressers due to the possibility of them tipping over. I can say this happened to me, although, I assumed there was simply too many clothes in it. Once informed of the recall, I immediately called IKEA to evaluate the options. IKEA had three offers - 1: They will come mount the dresser to the wall for free. 2: You can drop the dress off at the closest IKEA and they will provide a reimbursement. 3: IKEA will arrange for a truck to pick up the dresser and they will mail a reimbursement.
Since I live in an apartment that does not allow mounting and I do not have a moving truck I opted for the third option. The woman I spoke to on the phone was INCREDIBLY helpful and very understanding. There were no questions asked (outside of standard pickup questions) and the process was extremely easy. We scheduled the pickup for that week. The movers were very efficient during pickup (in and out in less than 5 minutes) and the reimbursement check arrived in the mail within 2 weeks. I was contemplating purchasing another dresser from IKEA but given this experience, I will most definitely be replacing the dresser with a smaller version from IKEA. IKEA provided THE BEST customer service I have ever experienced.

Horrible customer service, runaround, always late with shipping. IKEA needs to reconsider their shipping practices and stop lying about their reasons for items not shipping. First order with them was ok, but the day before the scheduled shipment, they notified us that they had to reschedule for another day (do not recall their reasoning or even if there was any). You must set aside an entire day for scheduling and they don't call you with a narrower window until the night before. Because of this, the furniture couldn't be delivered until two weeks later.
I made the mistake of ordering more furniture from them. A couple days before arrival, I get a notice that a piece was damaged in shipping and they created a replacement order. The rest of the order came as promised. I called a couple days later to find out when I could expect the replacement piece. They told me the order was in process and I could expect it on 2/28 via FedEx. That is today... no item. I called again and they told me the SAME THING. "The order is being processed. They will ship it soon. Expect March 6 delivery." I said that I heard the same thing last week and it still hasn't shipped.
TEN DAYS after they knew there was an issue, they still haven't even fully processed the order and shipped the item. SO now I have a bed sitting in the hall of my small house, with nowhere to go because it cannot be assembled due to a major component being missing. I know people love IKEA, but this is an absolute joke. I cannot believe a company can operate in such a manner and not suffer the consequences. I have no recourse and I'm extremely frustrated and angry. Buyer beware! I highly suggest buying from the store directly if you must purchase from them.

We ordered a table for our company for 750.00 & paid another $100.00 for delivery, they delivered it at 8pm because we didn't call them after making the order to let them know we won't be open until 9pm. Those are their delivery hours. I asked if they could waive the fee and not charge us another 100.00. They said, "No way." So we cancelled our order altogether, they would rather keep our 100.00 instead of making 750.00, stupid company. We will never shop there again & we have ordered thousands of dollars of merchandise from them in the past. From what I read from other customers it seems delivery problems is what is losing their customers.

I ordered a chair online on 2/13/17 at which time Ikea charged my credit card. Since that time, I have not been able to reach them (long hold times) and my chair still hasn't shipped. I have made numerous calls to no avail. You are able to reach an operator and then are put on hold for an inordinate amount of time with no one taking your call. During one rare call when I did actually speak to an Ikea rep, Ikea blamed FedEx and upon calling FedEx they place the blame on Ikea leaving me, the consumer in the middle with no chair but a $66.00 charge on my account. After hearing my dilemma my credit card company quickly removed the charge. I will never do business with Ikea again.

Wish I had read the reviews before spending a day in IKEA and selecting furniture for my new home. I ordered a dining set having 4 chairs. I ordered 4 dining chairs and after 2 days of delivery sent email, I got another email stating that the top part of chairs are not available and I will be refunded. (What would I do with the Chair legs!!! if I am not getting the seat part?)
Called Ikea, and the representative asked me to just refuse the chair frames and you will be refunded for the frames after I have refused delivery. I didn't wanted to take the chance so I suggested buying the same part in another color that was available. I was transferred to another department and after a wait of 30 minutes, the lady asked the whole story again. I placed an order for new chair tops and she sent me a link to pay for it. It has been 2 hours for me trying to somehow make the link work but it is not working. I will have to call them again in the morning to fix that link. IKEA products look and feel good. Don't know about the usage and durability yet. But the experience has been REALLY REALLY bad. If you shop and get the product with you it is fine. I would never buy online and would not recommend anyone ordering big items from IKEA.

Terrible Customer service will NEVER deal with them again. Ordered over $1700 in merchandise from online store. Was supposed to be delivered - IKEA rescheduled the first delivery date... Then the second, no notice from IKEA while we waited for delivery. Rescheduled again. (all this time having our payment) Rescheduled again... This time we called to make sure they would deliver - was told, "Yes delivery on the truck on the way." Didn't show - didn't notify. On hold on and off for over an hour while transferred around - seems this is on purpose... Worse customer service experience ever - IKEA has no respect for you or your time. Be careful ordering anything from this company.

After checking on line it stated unable to order a kivik cover for 2 seater sofa. It was in stock. As I wanted several other items I decided to go to the store in Croydon UK some 120 mile round trip. The staff were unhelpful, rude and ignorant. I spent over £300 on only part orders as when I arrived half the stuff advertised on the stores website was out of stock. Asked to speak with a manager to complain. Guess what no one bothered to talk with me so I used the customer chat service on line. The guy couldn't even spell correctly, and no direct contact to complain to. What a crap company that used to be so good.
Never ever going to spend any more money in such a crap company. Go back to Sweden and treat your own people like you treat UK customers, and you would go broke, rubbish website, rubbish staff, rubbish company, in fact total rubbish. Whoever the CEO is he should be ashamed. I'm not the only person who wanted to complain, even the supervisor took his name badge off, as he couldn't answer any bodies complaints. I suggest you close the store down and just sell meatballs, that's about all IKEA is worth.

After ordering $2,000 worth of furniture I got a confirmation that the furniture would arrive Thursday between 3-7pm. At 7:15pm they were no show and they just said they were running late (after I called them). I had explained that that was an empty rental, they said they would call 20 min before arrival. They called at 9pm saying they were outside. I had to reschedule.
They were supposed to show 4 days later on a Tuesday between 1-5pm. There was a person waiting (older than 18 years old as they requested), they called me and I said I was on my way (3 miles away). By the time I got there (10 min later), they were leaving. I called them right away and asked them to turn around (which they didn't). I asked the person who was going to let them why he didn't let them in. He said they just parked on the street for 10 min and took off, didn't bother knocking on the door or waiting 10 min. So very disappointed. At this time I want to cancel my order and they said they will still charge the $119 delivery fee. I will never order or do business with IKEA. I wish I had read the reviews before ordering. I had to lose 2 days of work already and not worth the pain of dealing with them.

I order three items from IKEA (3 different utensil drawer trays) online on January 30th. I have an IKEA store located 25 minutes from my house. But I wasn't in the mood to drive to that location and stand in their lines just for these trays. I felt the $10 shipping charge was worth the aggravation. I immediately received an email in return stating that my order was processed and expected delivery date was February 6th. It is now February 10th and I had not even received a confirmation email regarding delivery or anything! I call them up and speak to an "Online Representative" who stated that the reason for the delay was that FedEx had been 10-days behind deliveries since the holidays!!! I told him that he was lying and that is not possible. He kept blaming that it was FedEx's fault and that my order had been picked and is waiting for them to pick it up.
I asked for a tracking number and he said that IKEA does not produce tracking numbers, FedEx does when they pick up the order. My company, as well as many others who DELIVER TO CUSTOMERS ON A CONTINUOUS BASIS have accounts with delivery companies where they print their labels out beforehand and mark those deliveries accordingly such as "waiting for pickup" when a label has been printed and a tracking number has been created for that delivery but the delivery company hasn't picked up yet. But not IKEA!!! They wait until the FedEx driver comes and produces labels for all their pick ups!!! Now I understand why FedEx is behind by 10-days (sarcasm)! I tried to cancel my order and the "Mr. Honesty" stated that he couldn't cancel it so I'd have to wait until it was delivered and then take it back to the store for my refund! Are you serious?!
When I asked how many Online Customers of IKEA are complaining about deliveries and trying to cancel their orders, he replied with "97%" of their calls are about this. And again, he stated that due to FedEx being behind, it is not IKEA's fault! It has been sitting in their facility for 12-days and they don't know when it will be picked up and delivered, but I need to wait until it is and then take it back! hahaha So, of course like any normal consumer, ask to speak to his supervisor. While I'm on hold, I begin doing searches online for FedEx + delays + after holidays... nada. Only mention of delivery delays were BEFORE the holidays because of the amount of online orders and it affected ALL MAJOR DELIVERY COMPANIES! Wow... I never would have thought that a major leader in deliveries would still feel the effects of online deliveries from over a month ago... hmmm.
After 10 minutes on hold, I then speak to a "Nicole". Now she seemed pleasant so I enter this conversation starting with a positive attitude. I notified her of what the previous CSR told me and I brought up that I did some searches online about it and nothing came up. She then told me that it was their distribution center that was delayed since the holidays. When I again told her that the previous CSR blamed FedEx, she said that he didn't and it was their facility and I was wrong. When I tried to get a word in edge-wise she raised her voice and stated, "I will not listen to you unless you let me finish what I'm saying." Wow. I again demand a full refund and if it is delivered I will not accept delivery. She states that she will check their facility to see if she can cancel the order.
I told her that it clearly hasn't shipped, has been sitting there for 12 days, no tracking number, so IKEA is fully capable to pull the order (maybe hard to locate it in the 10-days worth of backed up deliveries). She again raises her voice and states that she will check into cancelling it and will call me. At this point I'm pretty much chuckling at her anger and asked to speak to her supervisor. She told me that she could not do that as she is the highest person to deal with customer complaints there. I asked her what happens if people want to complain about her and she promptly asked me if that was all. I asked her again, she stated that she will call me when she finds out if they can pull the order or not. Then thanked me for shopping at IKEA and to have a nice day... hung up. So that is superb customer service for ya! I have NEVER had a call go in that way.
I don't normally complain about anything. But I had to make an account for ConsumerAffairs specifically for the transaction that just occurred. Rude, inconsiderate, liars. Ohhh... just received a call from "Nicole". She told me that she cannot cancel the order and that it was packaged waiting for pickup. Again, can't tell me when they will pick it up. She stated that if I wanted to return the order she will provide me with a "Pickup for Full Refund" and arrange for it to be picked up. DOES THIS MAKE SENSE? So... let me get this straight, my order is sitting at their facility, waiting for pickup. It has been there, packaged and waiting for almost 2-full weeks.
It doesn't have a tracking number because they are waiting for the FedEx driver to come and write one out in long-hand for them. They are going to have it delivered to me, just to pick it back up and have it sent to them and offer a full refund?! Am I missing something??? I'm beside myself. I have a feeling I'm going to be calling them back up to complain that I haven't received any information about my order, no email has been sent regarding tracking numbers, delivery dates nor the refund. And I'll be posting another exciting complaint about IKEA's Online Service to this site as well as others. If you have an IKEA near you, go there in person. DO NOT ORDER ONLINE!!! YOU WILL GET YOUR ITEMS DELIVERED TO YOU ON HORSEBACK.

We bought about $500 dollars worth of stuff and had to return all of it. They essentially put up every obstacle possible to prevent you from getting your stuff refunded. The store itself is also a disaster: it's a zoo, nobody helps you with anything, the store reps are super unfriendly. There is *ZERO* reason to ever go to IKEA. You are much better off on Amazon.

My children organized a Christmas gift for us through IKEA. It was guaranteed to be delivered by Christmas and it is now February and we haven't received our frames (the gift). IKEA have wrongly attached it to someone else's order, IKEA have sent it to the wrong address - these are the excuses so far. However, every time I ring no one seems to know what is going on. They lie and they also don't return calls. They took our money but do not help in any way to get the goods to you. There is no possible way to speak to anyone directly. It has been the worst experience ever!

I ordered from Ikea 9 days ago. The day after I ordered I found a desk chair I liked better at a different store so I called Ikea to cancel my order right away. They told me it was too late and it was scheduled to ship out the next day (ok, it was my fault I had buyer's remorse) so I was told I could refuse shipment but would lose my s &h fee. I figured I'd just keep it and not purchase the other one. 9 days have passed and I still haven't received my chair, so I call back. They tell me it's on the pick list and should ship out within the next couple days. Are you kidding me?? It was too late to cancel over a week ago but my order still hasn't been shipped. I was told there was nothing they can do. Worst customer service and shipping times I've ever saw and I purchase the majority of products online. Will never bother to order from them again. Save yourself the hassle.

I purchased a couch online and was supposed to receive it on 1/27/17, I cleared up my schedule so I would be available to be home that day, I got a call on 1/25/17 to let me know that my couch would be delivered on 1/26/17 from noon to 4 pm. I am busy!!! I have a job! I can't just go canceling meetings to sit for a couch. I called to reschedule and they said that the only next available date would be 2/1/17 but the thing is I'm going for a work trip for 2 weeks. So I asked if we could schedule for when I came back and they said it would incur in storage fees. If I cancel my order I don't get the $99 shipping fee back. This is really not how it's supposed to work here in US... Terrible customer service.

I have tried to use IKEA e-commerce to purchase a bed. The web module is not working! It gets hung in different stages and totally random with error messages. Attempting chat I received a phone number that could "resolve" my problem. It was apparently a rude individual who was assigned to take phone orders. When inquiring about details, I discovered that assembly (for additional payment of course) is offered only if purchased in a store. There is a $10 additional charge if ordering in store over e-mail. Summary: A trip to IKEA, 7 attempts in e-commerce and one rude phone call and no bed. It's not an effective way to do e-commerce.

I recently made a very large kitchen purchase. I paid IKEA $199 for IKEA Kitchen Planning service (IKP). That was probably my biggest mistake. I am an Engineer with expertise in CAD and had already designed a perfect plan but the IKEA needs the kitchen plan in their online planner to order and that has lot of limitations and extremely slow. So I decided to pay for IKP since it was going to be a large purchase.
There were several dozen mistakes in the IKP, delivery was missing few items when the IKEA's third party installer checked the delivery and several damaged boxes and few items falling off the box since the packaging was really bad. Several boxes had stickers with name and complete home address of other people. I am assuming that these were the returns and IKEA never bothered to remove the stickers containing the customer name and address. This seems like a serious issue that IKEA is giving out private information containing people's name and complete address.
During installation I had to make trips to IKEA every single day, sometimes twice a day as the installers found more issues with the plan provided by IKP or because items in the shipment were incorrect. The plan I had created myself was correct and I told them to just use mine. In the mean time the helper that the main installer had ripped open all the boxes, assembled all the wrong items after me telling them that there were several things that are incorrect. Even though this is not directly IKEA's fault, IKEA still facilitated the installation and it's their only third party installation company.
The nightmare started when I went to return the items that was no longer needed. Long story short, I had to make 3 trips, so spend almost 8 hours loading, unloading, reloading boxes and being in the returns desk etc. The first cashier, Marcus, at returns was rude and gave me an attitude even before he knew who I was or why I was there. He did not know my name nor I knew his. I had not even seen that guy before. He said he needs every single gift card IKEA has ever given me which made no sense. I had all the receipts, a few gift cards with more than enough balance to adjust for the returns I was going to make but he did not even want to take a look. He refused to hold my carts when I asked him if I can go home and get rest of the gift cards. So I had to load everything on a cold and damp night due to no fault of mine (I confirmed the next day that the guy was wrong).
I went back the next day. After over an hour of scanning issues, computer freezing up etc the girl finally found all the items on my receipt. This should have taken a few minutes not over an hour. Anyway in the end she said she has to take off 15% of all my return. I told her that first off, I came back with all the gift cards as I was told the previous night and second off, several items I purchased did not even receive any promotional items (7 receipts out of the 16 did not receive any promotional gift cards) but she said she can't do anything because Marcus her manager had told her to take 15% off my refund no matter what. He was there watching the whole thing. Did not bother to even come help. She said she can take out the 15% on the gift card but she will also take 15% off the refund. Unbelievable!
Since I had to return to work I told her to just take 15% off my refund so I can deal with it later and she started scanning each item again, manually using the calculator on her computer to calculate 15% of each item and subtracting that amount for each item and manually key in the return amount for each item. I was furious. I asked for the store manager but she was not around. Anyway the cashier processed the refund and ended up losing 15% of my money. I asked for manager once again. Since she was still not there, another gentleman came to the desk.
After I explained what happened, he said what the cashier did was unnecessary. He would have taken off 15% from one of the gift cards as it doesn't matter which gift card as long as it had enough balance. This is EXACTLY what I had asked the previous day and the girl that wasted over 2 hours of my time and they refused to do it. The girl however said she could but she was instructed by this Marcus guy not to. I had loaded only one cart and had another cart full but after the disgusting treatment I received I decided I'll just go back to my work and come over the weekend.
OK, so I go back the next evening, it was a Saturday with my partner. It started pouring, so we only loaded the cart with about a third of what we had and thought one of us will load the rest when the rain slows down. The lady was sweet and she scanned all the receipts and all the items and within couple minutes she was ready to process the refund. But the issue was the system was going to put the entire amount on my Visa which was used to buy only a few items and I asked her if there is a way to refund the amount on another visa credit card. The lady was deaf and partially mute, so another guy came to assist. He did something and messed up the entire return. He that started scanning the receipts and the system kept showing a bunch of errors and he kept saying the receipts were invalid.
I work in IT building software for big companies. The error had nothing to do with the receipts. In fact the same thing happened the previous time and I was told if they click OK and scan again, it would work, which it did. I told this guy but he said he cannot do that, that's trying to scam or something. I was dumbfounded. He said he has to use my order number that was on the stickers on the boxes. I said "sure go ahead." He enters the order number, suddenly looks at me with suspicion and goes to the back and comes back and says those are not my items. I was infuriated. I tried telling him every single item was found on my receipts before he came and messed things up but he was adamant. He went to another desk to attend something. I picked the item he said was not mine, found the receipt and asked the lady to scan them and voila! It worked and I got my refund back on my visa for that one item.
So I told the guy, he said, instead of apologizing, that's is breaking IKEA policy as it's not on my order. So I look at the box and guess what? There were 2 stickers, one was some Richard and another one was my name. He had entered the other person's order number. When he realized this, he once again did not bother to even apologize. He entered my order number and half my items scanned in a matter of seconds. The other items were purchased without using the order number but I had the receipts. He went to the back area, comes back and says there is a note that I am trying to return the items I already returned. How is it even possible!? The previous time I was there the girl messed up so much and instead of scanning all the receipts she scanned only a few at a time and of course it showed up as already returned because the actual item was on the receipt that was not yet scanned.
The guy did not even enough IQ to understand this simple reasoning. He said I have to prove that I paid for every single item I had for return and gave me a highlighter. He also said he had to take of 15% off my return which he never mentioned till he pulled up my order number, my name and saw the notes left by Marques guy, who obviously had already profiled me out the first time he even saw me. I was baffled but decided let me try highlighting the receipts. So I found one thing at a time and the lady was scanning, taking 15% off and processing them. It was way past the close time and the guy realized I have all the receipts and I was going to do what he asked me to do. So he once again barged in, says he's just going to scan all the receipts and items and just do one refund. This is exactly what I had asked and he kept refusing. Of course, because of the system issue I mentioned earlier, he had to scan each receipt twice.
At the end all items were found. And then he asked the lady to take out 15% of each item, once again ignoring the fact I did not get the discount for all the items and had the receipts to prove it. Nor he was willing to just deduct the 15% off the gift card, which is in compliance with IKEA policy. Simply because he did not know how to do that or simply because he had the power to abuse me. I felt so violated and upset, I just let them do what they want to so I can get out of that hell.
Of course we had the rest of the items still in the car. I unloaded the car when I got back home, past 10:30 pm and now they are all sitting in my living room. We spent 3 hours highlighting all the items on the receipt. I have called my IKEA kitchen contact and left 2 voice messages. I also left a message for the customer relations manager at the store and hadn't heard back so far. I will update the review once I do. My next call will be the local BBB/county officials to file a complaint if IKEA Charlotte NC doesn't do anything to correct the wrong that was done to me.
Absolute nightmare, lack of respect to customers, under trained staff. Please stay away from IKEA kitchen purchase. On the bright side, the kitchen did come out great, exactly as per my original plan. So purchase the IKEA kitchen at your own risk and be prepared for abuse, rude comments, and name calling if you have to return or exchange anything, even if the return is due to IKEA's fault! Thanks for reading my review. I will be happy to provide more details, evidence etc.

Is it acceptable to receive your money back 28 days after you canceled your order? Placed an online order 1/1/2017, the money was drawn from my account within SECONDS. Canceled the order the next day,1/2/2017. Fifteen days later, 1/16/17 I still have not received my money. Sent an email to IKEA, "you can expect a response from us within 24-28 hrs after sending your email" today January 21, 2017, FIVE DAYS after I sent my email I received the following: "Our records indicate that your refund was dispatched on 1/20/17. Please allow 7-10 business days for your credit to appear on your account." I don't think it is acceptable that my money are drawn within second when placing an order but I need to wait for 28 days to get them back.

This review is related to the delivery process only and has nothing to do with the store or the product. The delivery company was North American Logistics. I'll add that I've spoken to senior managers at IKEA and NAL and both of them point the finger at the other as the source of the problem. I ordered my product online and was issued a delivery date. The day prior to the delivery I was sent a delivery window via text and email. I immediately called and informed them that it was a business and delivery prior to 5 pm was required. I was reassured it would be there in time and was even told that it would be delivered the next day in case of any issues. At 7 pm the next night I was informed via phone that there was a delivery attempt, which shouldn't have happened. I called the next day to ensure delivery would be that day and was told that unfortunately it would be another week since the deliveries had been scheduled for that day.
So a week goes by and the shipment arrives. Lo and behold, a box is missing. I call IKEA and it seems the trucking company has lost it. Now I have to once again wait a week for the missing box. I discussed extensively with IKEA that it's a business and they must make sure the delivery is prior to 5 pm. The lady puts on the request to the shipping company that it's a business and delivery prior to 4 pm is required. I know this because I received an email from NAL that clearly stated those instructions. Then today (the day prior to the scheduled delivery) I receive notification that I've been scheduled for delivery tomorrow as late as 6 pm.
I call NAL and talk to an agent and then a senior manager. They tell me there's nothing they can do about it. They don't schedule until the day prior and you get whatever you get in terms of a delivery window. He tells me that IKEA won't let them do anything else because I'm in a rural area - Roanoke VA - population about 200,000 in the metro area. We're just off interstate 81. So his solution to my problem is that I should just hang around work for a few extra hours to make sure I get my item tomorrow. Otherwise it could easily not be delivered and it might be another week or so since they only deliver in this area periodically. The whole finger pointing thing is crap. The buck stops with IKEA. They should have resolved this and gotten it handled. In my opinion they need to be shipping by UPS truck if these people can't handle the deliveries correctly. I doubt I'll ever order anything else from IKEA online and I will tell my friends and family the same.

I bought a bed, sofa, mattress, etc from IKEA store via personal visit. I came back home and realized while assembling my bed that one of the part was missing. This part is mentioned in the IKEA reference manual and must be the part of items that were delivered. I called up the IKEA customer care and instead of accepting their fault he started convincing me to buy the same part again. I was given 2 options: To travel to IKEA store which is 120 miles back and forth and pay for the product at the store again. Option 2 was to order it online and pay for the product as well as the delivery charges. I ordered the product but have not received it until now. Even the delivery date has already passed.
After all this I emailed this at IKEA customer service ID, but the representative had nothing to answer. Instead of addressing my questions on why am I being charged, he just informed to buy the product. After purchasing the product I received a survey link to give the feedback. I did not respond to the survey. Today I went to the same link for providing the feedback on that survey, but to my surprise, that has already been submitted. I believe the IKEA gives itself the 5 star rating because none of the customer is going to do that. Lol.

ConsumerAffairs Research Team
The ConsumerAffairs Research Team believes everyone deserves to make smart decisions. We aim to provide readers with the most up-to-date information available about today's consumer products and services.
IKEA has gained a cult following thanks to its affordable pricing and multifunctional pieces. The company is continuing to franchise locations, and there are entire websites that are devoted to how to use IKEA furniture in your home.
IKEA Family program: The IKEA Family program is free to sign up and gives you exclusive access to promotions and special sales. Some of the benefits include free tea or coffee at the store restaurant and 90 day price protection.
Worldwide locations: IKEA stores can be found across the globe in 41 different countries operating more than 330 stores including franchises, with more locations being added all the time.
Multiple delivery options: IKEA flat-packs its boxes for easier transport, but if you don't have room to take your new furniture with you, delivery by truck is available for a flat fee. You can combine several items into a single shipment for the same price.
Business furniture: While commonly thought of as a residential furniture store, IKEA also has a variety of items for businesses at affordable price points.
In-store restaurant: In many IKEA stores they provide an IKEA Restaurant that features Swedish-style cuisine so you can take a lunch break or grab a quick snack to improve your shopping experience.
Best for Cost-savvy shoppers, families, DIYers and individuals.
Company Name:

IKEA

Year Founded:

1951

Country:

Sweden

Website:

http://www.ikea.com/