Consumer Complaints and Reviews

I have recently experienced pretty extreme drive-through wait times. Is there a secret strike going on? No human should have to wait 32 minutes for a burrito. It's just too much. My car was overheating and almost shut off. I deliberately attend many different locations, as a "self-test" to determine whether or not a certain location is worth the time to eat there. I have been incredibly disappointed as of late. I expect nothing more than a chicken power and a misc (whatever's on sale today) burrito. Nothing amazing or special at all, and yet... It takes them 25 ** minutes to assemble... Please... Just please... I can't be late for work one more time.

Feeling hungry on my way in to work, I thought, "Hey, what about just grabbing something cheap and easy from Taco Bell?" No problem, says I, and in I go to the Emeryville, California Taco Bell in the East Baybridge Shopping Center (3839 Emery St #700, Emeryville, CA 94608). Three crunchy tacos ordered, and even a little donation to some scholarship program "just because," and before I could finish writing my name on the presentation cards for the program, my order was ready. Awesome, because I'm in a bit of a hurry! So, grab the bag, hop back on my bicycle, and away I go! I get to work, and all is well and good. I shove tacos into face and feel better now. That lasted about an hour. After that, I felt a little... "off". A half-hour after that, and I started vomiting a little bit here and there. Not much, just enough to basically make me feel like garbage and ruin my day.
It's now 5 hours after that incident, and I'm still throwing up Taco Bell. Seriously, it was just three crunchy tacos - nothing extravagant, and nothing I hadn't had a zillion times before from other Taco Bells. I've bought from this Taco Bell before, and have overindulged and wound up paying for it later, but never anything like this... from just three crunchy tacos. They also didn't have that classic "Taco Bell" taste I had grown up with... have they changed their ingredients (again)? I don't know... all I know is that I am not pretty much put off of Taco Bell for the rest of my life now.

I ordered a ground beef chalupa and a bean burrito. I actually measured out the beef and it was 1 1/2 tablespoons and the burrito had 1 tablespoon of beans on it. I am not joking or exaggerating. I stopped at the late night drive up as I was coming from visiting my wife at the hospital. I had such a craving for what I ordered and would have returned the food but it was after 12:30am and I was already at home. I will never use another late night drive thru at any Taco Bell anywhere ever. I cannot believe the help actually had the nerve to send these out. If the company does not respond to this, I may very well never eat at this taco bell (or even others) ever.

While having lunch at a Taco Bell in Eagan, I bit into a burrito and bit into a hard substance breaking my tooth in half. I reported it immediately to the manager on duty, but unfortunately I swallowed whatever it was that broke my tooth. I have just been informed by Taco Bell's insurance that they deny the claim as the substance I broke my tooth on wasn't found and I have no proof other than going to the dentist the next day to have half the tooth extracted and a history that the tooth was a stable tooth without cavities or other flaws. The dental bills will be several thousand dollars, all for eating at Taco Bell and trusting that their food is safe and free of foreign material. I will seek through conciliation court my dental bills that I will accrue, very frustrating after serving other people in public safety for 25 years and the military.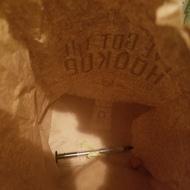 I have visited the Taco Bell in Huntington, NY frequently. The last 3 visits have been disappointing. Since I work late at night, it's one of 3 establishments that are open late. My order was simple: 4 bean burritos, no cheese, add tomatoes. The wait time was longer than it needed to be at this time of night. I figure teenagers are back there screwing around. When I got home, burritos had no red sauce or tomatoes (which they charge $1.20 for). Not to mention at the bottom of the bag I found a dried out pen and a tater tot. Wtf?!! Does customer satisfaction not mean anything anymore? I've given this establishment enough times to get their stuff in order (furthermore it doesn't seem they give a hoot about survey feedback) since nothing has changed. Moving forward I'll go to Domino's or White Castle. At least they get my order correct each time I visit them and their staff is friendly. Good riddance Taco Bell!
How do I know I can trust these reviews about Taco Bell?
608,728 reviews on ConsumerAffairs are verified.
We require contact information to ensure our reviewers are real.
We use intelligent software that helps us maintain the integrity of reviews.
Our moderators read all reviews to verify quality and helpfulness.
For more information about reviews on ConsumerAffairs.com please visit our FAQ.

I ordered food online to the wrong restaurant. Somehow, when that happens daily and money is automatically refunded to their card, I never received that refund. I got several phone calls and emails from an upper management guy named Brandon, who intercepted my online "contact us" form. I didnt think anyone even read those! What an awesome feeling - my less-than-ten-dollar refund was being treated like a multi million dollar faux pas! I have a new vested interest in the future of this company and their commitment to superior service!

I visited the Taco Bell in Rocklin, CA (corner of Sunset and Park Drive) on Friday evening, August 5th at around 8:30 pm. I ordered two original tacos and a cheese quesadilla, minus the creamy jalapeño sauce. After arriving home I ate and everything seemed fine. Went to bed around 10:30 pm. Woke up at 4 am with severe stomach cramps and nausea. I ran to the bathroom and had explosive diarrhea. I felt dizzy and weak and could hardly make it down the stairs. Once I made it downstairs, the vomiting started and was intermittent with the diarrhea throughout the entire day, into the evening. I had horrible body aches and couldn't get comfortable. I literally felt like I was on my deathbed.
All day Sunday, same story. Vomiting finally subsided, but the diarrhea did not. Monday, in bed all day, still running to the bathroom every 15 min and husband had to stay home from work to help with the kids. It is now Tuesday, feeling better, still weak though, just not feeling myself. I was absolutely fine before all this started (no health issues) so I can only come to one conclusion here... FOOD POISONING. Makes me very uneasy to have to report this local business, but this is an extremely serious matter. This Taco Bell location needs to be inspected thoroughly so this doesn't happen to anyone else.

I am so sick of Taco Bell 4191 Tates Creek Centre Rd., Lexington, Ky, 40517-3059. My family and I placed our order at 10:41:32 pm. The lobby closes at 11 pm, but the drive-thru was so backed up the line was to the main road so we went in to get it quicker. The cashier took our order. He rang it up wrong (this is only the 5th time or more this has happened). We always order the same thing and our quesadillas to be Well Done. We waited for 20 minutes for our food which was fine because we thought it would be fresh but it wasn't as usual. They only took that long because there were 3 other orders behind us and they wanted to make them all at once, so our food was sitting there for a few minutes getting cold as usual. When we got our food it was wrong because the cashier rang it up wrong which I didn't notice until then. So I told the guy who made our food it was wrong and he just told us to keep the Quesarito and he would make another quesadilla for us.
When we looked at our quesadillas they were not well done - the cheese was not even melted, and one was supposed to be steak and wasn't, so my husband took them back up there to be made well done, since telling them two times before did not matter to them. Since the guy had to make the quesadilla again the manager went up to my husband and asked what the problem was because I had already told them it was wrong. She got rude with my husband, because they messed up our order twice and blamed us for the order being wrong. After they eventually made it right another 20 minutes later she was trying to argue again with my husband. When she walked away she kept saying stuff under her breath. Also when we asked it for well done she cooked it so much it was burnt and my husband could not finish his food. This happens to us 99% we come up there. We go to this location at least twice a week.
We have been going to this location for 10 years and the last year or 2 it has been awful food and terrible service. I think we have gave them more than enough chances to get our order right. All we want is the correct food and fresh food. Is that so hard to ask for? I have went on the website and emailed a few times. We even called the store itself to see if they can explain to us why our order is always wrong. No one ever responds through email or a phone call and when I talk to them they do not have a answer for us. They just tell us to drive back up there and they would make it right this time (which we have and they still messed up our order). They have never apologized for anything, when they make a mistake. It is always the CUSTOMER'S FAULT. If I could get a hold of the district manager I would but there is no number to be found.
I really think this company needs to be careful of who they hire for management if they want to keep their customers. I have never been to a fast food that the employees were so rude if you ask them to make your order correct. Also I have never been to a fast food place where the order was wrong almost every single time.

They sold me a triple layer burrito thing and gave me 2 sauce packs (I wanted more) but the kicker is that I didn't get any napkins!!! Check other comments, seems to be a trend. ** TACO BELL.

I am at my wits end with this journey and have done everything I know to do to attempt to resolve this. Now I must tell my story and expose this for what it is and continues to be. Below is a summary of my crazy journey that continues today as I wait for resolution. It just would take more than space allowed to share with you everything that I have gone through and continue to go through with the Taco Bell in Alameda CA and local franchise, Golden Gate Bell and all involved. I have dates, names etc although I will not post those here. I will use initials.
On 05/11/2016 at about 10:50 A.M. I went into my local Taco Bell to purchase a food item and a cup of coffee. I in no way intended to cause this business any grief nor was anything that transpired pre-meditated. I simply went into Taco Bell to purchase the above. When I ordered these two items the person, C.J., assistant manager, that took my order # ** asked if I wanted cream for my coffee. I stated yes! Asked how many, I stated 4. He asked if I wanted it sweetened. To explain, I in most cases have a severe reaction to sweetened products. I suffer from severe ocular migraines that cause my vision to be obstructed and I throw up and everything else that goes with a migraine. Not only that I can become very ill for days. My blood pressure and pulse rate shoot up. I can have residual headaches for days and sleep as much as I can. I can have these reactions to other items that might be used by eating establishments
Over the years and with my doctors help I know the "triggers" and try and stay vigilant. My son had a severe peanut allergy so for many years. I have been an advocate for education and I pro-actively speak up to avoid the result. So that is what I did. I adamantly and vocally (everyone heard me) told the assistant manager to please please please not put any type of sweet anything in my coffee. I told him that these things can trigger severe migraines for me and cause me to become extremely ill. I was not being rude. I just feel that it is my responsibility in a situation like this and otherwise to be clear and precise. Especially since he brought it up. I was a bit embarrassed although I had to make this clear that I did not get harmed.
When I got my order there were no individual creams. Again he had asked me how many creams I wanted and I stated 4. The receipt I have attached reflects exactly that. I questioned him about it and he said that he put 4 Creams in my coffee. I sat down let my coffee cool down a bit and took two drinks of the coffee. I immediately realized that there was something very strongly sweet in my coffee. I asked him what he had put in my coffee as there was something very sweet in it. At first he denied it. He said he just put 4 cream in it. I was insistent that there was something sweet in my coffee.
I started to get worried and again was very vocal with him. Customers and staff heard everything. I asked him to show me Exactly what he put in my coffee. He brought me the item that he put in my coffee. I was livid! It was sweetened liquid "CoffeeMate" artificial substitute creamer. The proof was there. Not only did he Not put cream in my coffee he put a foreign product in my coffee that I did not ask for. A non dairy substitute and sweetener. I told him do not put any type of sweetener in my coffee. Taco Bell knew that I would be harmed because I told them I would. They also misrepresented a product. I asked if they ever have cream and he told me no that his district manager does not allow that to be ordered. I questioned him several times.
I went home, was very ill, called the doctor, made an appointment as my blood pressure at that time was very high as was my pulse. I have a machine at home to monitor. I had a severe headache and was throwing up. I could not get into the doctor until later so I just laid down and tried to sleep. The headaches would subside a bit and then continue as they always do. My doctor increased my medication for BP. To this day I am still on the higher dose. Taco Bell and its representatives just want me to go away and I will not.
What has transpired is just too much to type here. I had never had to deal with a food franchise in this regard and when I started on my journey I was a bit ignorant. I have spoken to B.N., C.E.O's organization at 1 Glen Bell Way in Irvine, I have had endless conversations and sent endless emails to the franchise Golden Gate Bell of which this Taco Bell at 2651 Blanding Way is located. Originally I wanted to just speak with someone in authority to express what a nightmare this had been and to let them know that I am a consumer advocate and Taco Bell must take this serious. They did not! Their folks that answer the phone took my complaint. I told my story and I told them that I did not ask for this. I simply wanted a food item and coffee.
Eventually after several conversations I asked for a call back from someone higher up. After a bit a Mr. **., district manager called me. Again I told him what happened and I speak the truth. He was not concerned and in fact told me I would have to speak to the insurance company. Again I was a bit naive, not any more. Between talking to the district manager and having contact with the insurance company someone from Taco Bell, L.E. called me. I thought she was from the insurance company. She stated no she was from H.R, I do believe. I told her that the district manager had referred me to their insurance company. I again told her my story and she said that she wanted to welcome me back to taco bell and offered me a couple of food coupons. She was aware of the incident and she told me that yes the assistant manger did put that in my coffee. There were witnesses to the incident/conversation so she could not deny it.
When she offered me the coupons and with her not being concerned, that is when I knew... You bet I want talk to the insurance company. What an insult. That was their resolution. I do believe they were and still are trying to keep me quite about this. Taco Bell upper management took me on this journey and I just followed. I did not ask to speak with their insurance. I wanted them to address and fix this. I became educated quite quickly. Well things have changed now and this has all evolved over two months. Their insurance company did call me and then stalled. When she did call me she was Very rude.
I finally talked to supervisor C.J. He was cordial enough and being that Taco Bell had brought them in mix and things just kept dragging and no one was listening and their remedy was a couple of burritos, I decided to move forward with him. I have done plenty of research on food allergies etc although not on something like this involving the food industry. Many years ago my son had passed away and another was at fault. I learned quickly that insurance companies regardless are not one's friend even in the death of one's child. I do not believe that bitterness and anger accomplishes anything and as the insurance company's original employee was Very rude. I set the tone with the supervisor and gained agreement that we would at least be cordial. Now I think that the insurance company mis-read that as this guy is a pushover and we will just table this and play games.
They have taken this time to try and get all their "ducks in a row". I think they fired the assistant manager to possibly shut him up. I am sure they now offer cream and are quite aware that they are at fault. They again have had two months of stringing me along with their insurance company to try and clean their end up. They don't care what happened to me. This has evolved so much. Taco Bell is not listening. They are not taking seriously. What of all the other folks before me? What about anything else they were being false about and now trying to cover about.
Why did they just tell the public what they offered and let the guest choose if they wanted the product? Maybe cutting corners? I don't know. I now understand that they need to be responsible for what they did and what they caused and they need to fix this. I told them as as long as they did I would try and work with them. After over 2 months have thrown me a bone... They want me to go away.
As I type this I am waiting for their CEO of the franchise here Ms. M.S. to call me. She was out of the office and I did speak the person. Her phone message left to speak with. That person sent me someone in H.R, C.F. who just sends any of emails straight to the insurance company. I have pleaded and pleaded with them. I will not be silent about this. They will not take this seriously and as much as I try and communicate with them it falls on deaf ears. I think I am worth more than a couple of free burritos.

In the picture they display in the menu I saw a burrito with visible pieces of beef for 3.49 I thought is a good deal. Ordered one. After a few bites I realized I don't have any pieces of meat. I opened the burrito and what was supposed to be a 5 layer burrito, was merely a one layer burrito with no beef in it, but what made me really mad was that it was served to me without a napkin and my whole face was smeared with it. I spoke to the manager who kept looking somewhere else and not reacting to what I was saying. After a long wait he asked me if I would like something else and I refused.

I went to Taco Bell store #020901, 1015 1st Street, Coos Bay, Oregon 97420. They were pretty busy, but only 1 person working the register. She ran off as soon as got to the counter, said she'd be right back. She came back quickly. I started telling her my order, when I was done she asked me to repeat it as she hadn't entered any of it in the register. After repeating it 4 times, she finally had it. When paying, I told her I had exact change but had to look in my purse for it. She said she can wait, she has all day. I looked behind me and saw a long line forming.
Got my food, BEEF burrito supreme, steak and potato burrito and 12 tacos. The beef burrito had not a single speck of beef on it. The steak and potato burrito? Not sure what it was, I found 1 little slice of steak and no potatoes at all. Still not sure what it was. It took About 15 minutes to receive my to go order. Needless to say, I'll never eat at Taco Bell again. This is not the first time I've had problems with them, usually it's the wrong items and almost invisible meat. I only eat fast food a couple times a year, so I'm sure they won't miss my business. MEAT EATERS beware.

They charge a dollar more for a chicken taco salad. Very little chicken. Shortly after consuming I became nauseous and developed a stomach cramp. This is my first experience with fast food in several years. Fast food restaurants are truly very bad for your health. No wonder 40 percent are sickly and obese.

We go to this Taco Bell often. This morning, my wife saw a ad on tv, (local cable) for a Breakfast Burrito for $1.00. When we ordered when 4 BB's the DT menu board was not working, the lady said over the speaker it was $8.xx with 1 lg. coffee. When asked about why they cost more than they were advertised, they said it was because they were a franchise operator. We complained that we had ordered special ad items in the past and it was never a different price. We paid and took the order and went home to eat.
These items were not up to TB's usual standards in Quality or Quantity, and certainly not worth $1.00 much less the $1.49 they charged us. I think this place must be having trouble doing business legally, so they are resorting to ripping people off to make up for their ineptness. I guess we are done with TB. Really angry they wasted our time and money with false advertising. This is what we always called "Bait And Switch", I believe it is illegal. And no we do not want any free food, keep your crap. We don't want to do business with a corporation that rips us off!

Woodlands TX on Six Pines Taco Bell waters down Taco Supreme, tastes bland, drippy, watery. I spent lots of my time writing Taco Bell Corp website about my bad experience and suggested they do an inspection, then my computer locked up on the Corp site. HHMM. So much for my complaint to Corporate coz it has dropped. I am exhausted trying to complain about their bad food and higher taxes compared to the nearby Rayford Rd Spring TX store.

Cheating! I bought quite a few orders from Taco Bell at Cypresswood location in Houston 2 weeks ago. They forgot to give me my 3 pcs of my burritos. Being a dollar menu, it was not worth my trip back. Yesterday, I went to their Cornerstone location, paid for 6 burritos. Having been cheated I counted my items this time!
They only gave me 5!!! The lady turned red like she knew she was really purposely doing it. Come on now, are they really doing this in purpose? I know they do this at times at Popeyes, having to count your chicken is a mess. So buyer beware, count your items first prior leaving.

I heard from a friend that Taco Bell can "veganize" their burritos for you. I didn't believe it because I live in the Philippines and we are a meat eating country and vegans are really rare here. But I still went to their branch in Gateway mall and ordered a burrito and requested to make it vegan. To my surprise, they know what vegan is and even clarified if I'm vegan or vegetarian. Then they gave me a vegan burrito (extra refried beans)!!! I'm glad that I didn't have to elaborate what should be in the burrito and what should not be included. Taco bell's staff is well trained!

Bruh I brought one taco... After the first bite my throat started tightening and my stomach was killing me. It then had this acidic aftertaste that wasn't appetizing. It's now around 6 hours later and the pain is just getting worse.

I, too, do not usually eat fast food. Order the 3 Dorito Tacos in West Allis, Wisconsin. Two days later ended up with diarrhea. It is now 6 days later and my stomach is gurgling like you wouldn't believe... The hard shell taco was wet in the paper container, was leery but thought it was the meat, but I ate it. Found some blood in the stool and got scared but it is now 4 days later and haven't seen any. My first full bowl of soup and stomach is very gurgly. We will see how I fare. I, too, will not be eating at Taco Bell ANYMORE. Once in a blue moon, I eat fast food and frankly, that is why...

WATCH OUT FOR THE #9: I am 56 years old and eat Taco Bell 2-3 times a month in my hometown. Never had a problem before. I am very healthy, work out 3-5 times a week and generally avoid most fast food. I have not had a flu or a cold in over 25 years, and cannot remember the last time I got sick from eating bad food. On April 19th Tuesday evening 8pm, I went to the TACO BELL in Atlanta, GA at the 50 Celebration Drive location and ate a #9. I went to bed at about 10pm and then tossed and turned miserably and uncomfortably all night long while my stomach was cooking a deadly gut bomb.
The next morning at about 7:30am and could barely get out of the bed I was so sick. I then went straight to the bathroom and began a violent session of serious puking and non-stop diarrhea. The diarrhea was so hot it felt like a blowtorch on my rear end. I was on my deathbed for about 72 hours until the nightmare was over and my body is still returning bad to its usual state of good health. I WILL NEVER EAT TACO BELL AGAIN.

Be careful at the Bridgeville and new Washington, PA locations. An assistant manager was witnessed threatening to strangle employees and get them fired because she didn't like them. Not only did I not want to hear her screaming when I walked in the store, because of her the other employees could not finish my order in a timely manner. Instead I spent 15 minutes listening to Katrina yelling and threatening, but she couldn't pick up a taco and put it in the bag. I'm disgusted that the employees have an assistant manager who won't lose her job, but I'm sure the employee who never said a word back to her will. Horrible business politics at work, someone needs to write her up or find someone who won't make the business into a WWE wrestling match.

Service: Taco Bell has service ranging from "satisfactory" to "Hey, that lady was really nice". Just like most other fast food restaurants. Variety: Excellent. Almost too many menu items. All of them taste nearly the same, overpowered by a synthetic food taste. I think it might be the MSG. Value: Excellent. You get a lot of food for your money here. The Beefy Fritos Burrito and especially the Nachos both taste good enough and are only $1. Taste: Not the best. Nothing tastes fresh, but I'm okay with that. It's the synthetic taste that overwhelms the food that I have a problem with. Everything is packed with sodium. Their beans are gross. The worst is sometimes when their nachos aren't fresh, they stick together and taste like they were made of the synthetic taste I previously mentioned.
Overall: Okay. I don't think they deserve 1 star. But Yum! Brands has completely ruined this chain like they did to KFC. The freshness and quality of the food has gone downhill. Suggestions: Have a few "fresher" options on the menu that actually taste good. The cantina power menu is gross. The BOSS Nachos were excellent - everything tasted fresh; I was extremely surprised by how good those things were and you took it off of your menu.

Over the years I've stopped going to TB due to the "poor" amount as well as "quality" of the, if you can call it food, exactly like all the reviews here I've read. Recent example: went thru a TB in Oregon, ordered a combo, a burrito supreme and a taco. When I opened the burrito I was appalled that it costs too much. There was "nothing" in it. I went inside to MGR, opened it up on counter and he says "ok, make this guy another one," then he says "you can take the other with you," and... yes "ATTITUDE." Email a complaint, now the MGR has left me a VM for 2 days straight... hhhmmmm.

The OKC Taco Bell at Rockwell and I40 has become the worst in the metro area. The last visit was my last visit. The $8.00 worth of Taco Supreme had less than a pencil sized meat content. When I took them back with one bite out of each just to see if it was a one off, the ** store manager rolled her eyes and gave me attitude. This is not the first time this location has been a disappointment. I didn't get upset or respond negatively, I just said "I won't be back" and left the remaining order on a tray. The entire staff are ** and have done a complete 180 since the last manager and staff. As consumers, we have a choice. Not allowing the perpetuation of terrible value in conjunction with terrible customer service is something we should take a stand against to force a better corporate mindset of the expectations of the consumers that keep chains like Taco Bell viable.

For the fourth time in as many months, my local Taco Bell has given me cheaper ingredients than what I ordered! The first time it was a steak chalupa I ordered, and they gave me a tiny speck of beef. It was clear it was on purpose because it was one tiny 4th of an inch piece of beef (not steak). When I went back to report the mistake to the manager, the manager went into the kitchen to correct my order and the cook came to the window and stared at me without saying a word, one of the most unprofessional things I've ever seen.
The other three times I ordered a steak chalupa and they gave me beef instead and was clearly charged for steak on the receipts. It's to the point they are doing it on purpose so the cashier can pocket the difference in money or this Taco Bell location is taking in all the extra money since it is a whole dollar difference in price. And to think if they have done this to me so many times they must be doing it to many people a day. I have reported the issue on Taco Bell surveys and requested a response but have not received any communication yet.
What's so irritating about this is they have not responded to me. If I ordered a steak product at any other food location and got chicken instead they would make it right especially since there is such a difference in price. The 4th time it happened I got my order and even checked one the chalupas to make sure it was steak in front of the cashier, then I drove home just to find out the second chalupa was beef instead. I drove back to the Taco Bell and handed the receipt and beef chalupa to the cashier and asked the "manager" how could a clear order for 2 steak chalupas, have 1 steak and 1 beef. He had no response but "I'm sorry." It's clear to me this Taco Bell location is doing this to customers on purpose. No other food business could sell the wrong product over and over, charging more money for it and stay in business.

I am very pissed about Taco Bell's experience. I went to dinner with my friends at Taco Bell for a cheap experience and my friend had ordered before me and she got a burrito and they were very rude to me since I had blonde hair and both my friends are brunettes. They didn't give me burritos because they said they ran out of nacho cheese but my friend (brunette) who had ordered after me ordered the same thing and he said "that will be right out" and gave her her food without hesitation. If you are a blonde, I do not recommend Taco Bell for you.

It was the worst place I ever went to! There were homeless people there like it was a homeless center. There was even a guy sleeping there. And the food was even worse! Some of the chips were all rotten. And the cheese roll up things had rotten peppers in it or something. Never go to the Taco Bell I went to if I were you. If you want to know, it's the Taco Bell in Stockton, near Panda Express.

I went to Taco for lunch while at work. I ordered the blt slider. Once I got it I noticed no bacon was on the blt. I called and the manager said she would replace it... so the next day at lunch I go pick it up. Once I got back to work I noticed my was full of hair... globs of not just a strain here and there. I immediately called the manager and as I am talking to him I am still pulling hair from my mouth! He told me this was unbelievable! He was very, very unprofessional and I have filed complaint with the headquarters... We shall see what they do if anything! They have defiantly lost me as a customer!

Over the weekend, Snowzilla snow storm had me wasting at home. Monday, ate a piece of toast & Coffee until in the evening, stopped by Taco Bell at Brainerd Rd & Hwy 153 to grab an evening meal. Ordered a Taco Supreme & Supreme Burrito. This was around 5:30 pm. By 8 pm started suffering terrible heartburn. By midnight, suffered from explosive diarrhea and vomiting. This lasted until 7 am the next morning. Terribly shaky and left weak. Feel as if someone repeatedly kicked me in the gut from the ribcage down to groin. Chilling. Feverish. Bloody, watery diarrhea. I wash my hands after every toilet break even at home so do not think this is a stomach virus. I was feeling fine and in good form before symptoms developed.

Business: Taco Bell. Address: 313 Tanger Blvd. Locust Grove, GA 30248. The worst service I have ever encountered. I've never felt so discriminated against and ashamed by a group of staff members. There was a simple miscommunication which torpedoed into a high school drama. I ordered nachos with my food. The staff forgot to add it to my order - no big deal. I requested them to add it to my food and offered to pay the difference. The staff member, who I later found out was actually a manager, felt offended for some odd reason and showed me the nastiest attitude. I have no idea how or why she felt insulted by any part of our discussion, but she started gossiping the minute I sat down. I heard her say, "see that girl with the brown hair and blue dress, she's a **." Within minutes, the entire staff, with the exception of a couple people, was pointing and laughing at me. I was appalled.
I contacted Taco Bell Headquarters 3 times with this complaint and never heard anything back. They "flagged" it with the promise of a response from their Guest Service Department but failed to follow through. I didn't want any type of compensation, but simply to voice my opinion as a loyal customer of 20 years. It's sad when a corporation feels that the popularity of their food compensations for decent customer service from a local level all the way to headquarters. I'm in hospitality management, and am shocked that any type of manager would hire members like the ones that work for this particular Taco Bell. I will never return to this location.
Taco Bell Company Profile
Company Name:

Taco Bell

Website:

https://www.tacobell.com/