Consumer Complaints and Reviews

I had a large home equity credit line that ended after 10 years of interest-only payments. When that happens, you then will repay monthly for both principal and the interest at a new rate. Well first I looked at my original documents 10 times, then I spoke to 5 Wells Fargo people asking them to say what my new interest rate would be. Their answer was, "That is proprietary company information and we can't tell you how it is calculated." Unbelievable!!

On 1/3/17 I went online and canceled the bill pay to Lakeland Electric and made the payment myself with my debit card the reason and the back stated the payment would not be received by the until 1/7/17 online the bank paid it anyway on 1/4/17. After several calls to the bank and including a person to person they informed me on case #** to contact the electric company of the issue and that they would be contacting them to take the back the electronic payment. I informed them by email of the problem and that the bank will be contacting them re the issue. I rcvd an email back confirming the issue and waiting for contact from the bank.
I was informed yesterday that they were closing the complaint and not recovering the money to resolve this problem. They offered to do a three way call for me to request a refund which I refused since I had already contacted the bank as instructed by them since it is now the 27th of Jan and since there is a credit on my acct I would just leave it for the new bill. But in the meantime we were getting collections from the bank for the acct being overdrawn. When I called this am there were 8 message in my bank inbox but the time I finished the call it had been deleted to 6 with the 1/3/17 information being deleted.

I called in looking to transfer my retirement plan to another company. The first time I called, I got transferred three times and got hung up on. The second time I called, I got transferred twice and specifically asked to get a direct transfer due to the fact I got hung up on. The girl I spoke with had no idea what she was talking about. All I wanted to know is what they require from me to complete the transfer and I thought this was a simple question. Not to mention, I get e-mails almost every two weeks stating my online access has been disabled due to "suspected fraud". I don't trust this company with my money at all whatsoever and I can't wait to close my account.

I didn't ever want to deal with Wells Fargo after dealing with them at the base I was stationed at in England, but my wife signed up for some kind of 2nd chance checking account to help restore your credit. Like they care. 2nd chancers are exactly what WF want so they can hit us with numerous bad check fees. We have a Netspend account through my wife's employer. Netspend is a prepaid debit card that is through the Bancorp Bank. Some of the advantages is spending is done in real time. So if I got to a store and buy 20 dollars worth of goods that 20 dollars will be deducted immediately from my account and I will get a phone text that said 20 dollars was spent.
Direct deposits will hit your account 1-2 days earlier than another bank. A big plus is say I have 34.67 left in my account and I accidentally spend 35 my account will be in the negative and I won't be able to use it till it is positive again but I won't get hit with an NSF charge and have numerous things go through to rack up more NSF fees. Plus there are no fees. My wife thought if she called up our WF in the morning and saw we had 300 dollars left in the account. Wrong because after too many NSF charges I download a checkbook register app to keep track of my account.
Now I have to be a detective to keep track of the shady ** that WF does. Example, our cell phones were due on the 11th which we paid to keep phone service. WF didn't even show it as a pending transaction or deducted the money we spent on the phones till 1 week later. So if you look at our balance we had what was actually left plus the money for the phone which was already spent.
This week I discovered some more shady stuff WF does. Last weekend I rented some videos from Amazon for my daughters. And both of them were on the pending transactions for a few days but then suddenly one of the videos and a magazine I bought disappeared of the pending transactions until they cleared a few days later. This where the detective work came in pulling my hair out to find out why my balance and WF was different.
Finally I had scheduled an online bill payment I forgot about on the same day my wife's pay direct deposit was scheduled. The bill payment put us in the hole for maybe 2 minutes because WF runs all their transactions about 4 in the morning but they must run payments first then credits so they can ** their customers over and get over and get their NSF fee. Now that I know what they are doing they will never get another NSF fee from me again. I hope this helps other people and as soon as my credit is good enough to move banks I will ditch WF.

I am a caregiver, my employer recently passed away Oct 14 2016. She had written my paychecks to me prior to her death. I was informed by Wells Fargo bank that I need to summit her death certificate to the bank before cashing my checks. I did so on Jan 24th 2017. Which I received her death certificates on Jan 20 2017. After providing all the documents the bank required from me Wells Fargo put a block on my employers bank account and refused to cash my paychecks due to her passing away. I explained to the manager at the Wells Fargo branch that she was not deceased prior to her paying me for my job of taking care of her in her home for 4 1/2 years. They told me at first I needed 2 forms of ID for the Wells Fargo to cash my checks which I was providing to the bank manager. Then she informed me she wasn't going to cash my paychecks because my employer passed away.
How do I know I can trust these reviews about Wells Fargo?
716,078 reviews on ConsumerAffairs are verified.
We require contact information to ensure our reviewers are real.
We use intelligent software that helps us maintain the integrity of reviews.
Our moderators read all reviews to verify quality and helpfulness.
For more information about reviews on ConsumerAffairs.com please visit our FAQ.

Wells Fargo is up to its old game creating fake accounts again, but now they are doing it with a twist. Last year I had to replace my HVAC unit, so I fell for the same as cash if you pay equal amounts over the life of the loan. They called this loan a Home Project Loan and a credit card came with it. If you were late or missed a payment you would be hit instantly with the full interest payment (28.99%) over the total amount borrowed.
Rewind to Thursday January 12, I received an email from my credit monitoring service saying that there was a change in one of my accounts. I logged in to the credit monitoring service and discovered that Wells Fargo had changed my account. I logged in to Wells Fargo and found out that the original account was closed and a new one opened. I called Wells Fargo and asked about it. I then asked them why, on January 9 when I received the monthly bill for February it had the original account number on it, and what would happen if I mailed the bill paying it with the closed account number? They said that nothing would happen because they knew about the new account number. I asked for the new account number and received it over the phone and was given the instructions on how to find the new account numbers on their website. I asked for a new bill with the correct account number. Did I get it. No.
Saturday January 21 I did my normal on-line banking paying bills and such. Paid the Wells Fargo bill due February 2 with the new account number. A few hours later I was surfing the net and checked my email. There it was another email from the credit monitoring service saying an account had changed. I logged into Wells Fargo and there it was, the new account was closed and another opened with a new account number. Here is the new scam that Wells Fargo is doing. Instead of opening fake accounts that people are not aware of, they are closing an old ones and opening a new ones calling it a change. Because this account is considered a Home Project Loan and has credit card comes attached to it and we all knows what happens to your credit scores when a change occurs and it not in a good way.

Had a problem at first getting my money back. I submitted a dispute over $581.19 on the phone a couple months ago through the claims department, went from one adjuster Mehsute who denied the claims temporarily to another adjuster Peggy who obviously has no clue as to what she is doing. I finally get the adjuster to agree to credit the account, which they marked as provisional credit. No more than 2 minutes later I get a callback from Peggy who turns around and denies the payment right after we agreed that they will credit my account the full amount and they would dispute. Had to then be connected to a claims service consultant Jeremy ** who tells me I have to wait another 15 days for the dispute to be active after I have already waited more than 15 day prior to calling them November 11th.
Called back on November 29th to finally get them to submit a dispute with the other company. Ever since then I have had no contact with them regarding my dispute, no letters, e-mails or calls. My time on the phone had been wasted throughout the past month. I called recently last week on January 10th to get status and get the claims answering machine that "there are no representatives to answer my call, please leave a message." Today I have been on the phone just letting it sit on my desk for a combined 2 hours tonight and I had to call the number on the back of my card to finally speak to a rep Kayla who just transfers me to the same claims office. The only dispute I have ever had at all and the service is truly god awful and the worst I have ever seen in my life. I could watch a movie in the time the claims department decides to pick up the phone to their so-called "appreciated customers". Will have to waste my time to follow up another night.

My experience was horrible. Money "disappeared" from my account, not once or twice but 3 times. I'm dumb enough to had stayed with them but at first it was $13.00. Supposedly they had said it was a glitch. Ok. Next time it was $50.00. I went over to my local Wells Fargo by 1st Ave and Washington in downtown Phoenix Az. The teller was so rude and was getting pissed off at me for wondering were my money was. She yelled and said I was being stubborn and asked me to leave but before I asked her if I can clear my account and she said "no that that was not possible at the moment." Whatever again stupid enough. Now $96.00 went missing when my card decline and before that day at 11 pm I withdraw $20 from my local Wells Fargo ATM and I print my receipt which said I had 96 dollars left ok. I used my card. It declined!
I TRY to check my account but it won't let me log in on my Wells Fargo online account and it tells me it's unavailable. I keep trying and finally it says I'm -3.96. How the **? And all my account summary is GONE! I call Wells Fargo and they have talk to a machine? Literally explaining my problem to a machine I keep trying to reach customer service but nothing. Took me about 30 minutes NO LIE to finally get a HOLD of someone. I tell her my situation blah blah with their stupid greeting nonsense and she keeps repeating the same thing and I tell her about the receipt I have and all of the sudden she says it's a glitch. No I do not believe that. Imagine how many people they do this and imagine getting at least 20 from 1000 people will add up. For a fact they are stealing from their customers!!! DON'T RECOMMEND AT ALL. AWFUL CUSTOMER SERVICE AS WELL AND HIDDEN FEES. AND A LOT OF "GLITCHES".

They are the only bank I ever heard of to charge a fee to cash their own check. A check made out to me from a client, I went to W/F bank and they wanted to charge a fee to cash a check. Horrible horrible bank. Watch out for misc. fees.

Having spent $75 on a balance transfer of just $1,500, in an attempt to avoid interest fees and give myself stress free time to deal with the debt, I have learned that one simply cannot have a stress free/surprise fee free experience with Wells Fargo. In the last 3 months, I have been charged $65 in fees - 3 interest charges that I didn't understand, and one late fee, the highest fee a bank is legally allowed to charge, of $37. While apparently explained to me, but not transparently so, the $1,500 is not a static interest free amount, but an amount that dwindles every time I make a payment, so while I still have a balance of under $1,500, the majority of it now bears interest. I wouldn't have used this card had that been properly explained to me.
I'm furious and will be canceling my last Wells Fargo product, this card, next week. I remember opening my first checking account with them at the age of 6, and I remember the first time I got a bill for nearly $300 dollars in 'overdraft' fees due to their systems treatment of pending, settled and available balances, as a hard working 17 year old. After 20 years and many hundreds of dollars in unreasonable fees, I'm done with this unscrupulous bank. Dear Chase, you now officially have all my business and I thank you for being fair and transparent.

I previously wrote reviews on an insurance company and a general contractor that did an excellent job in helping me recover from rebuilding after Hurricane Matthew did major damage to my home. When an insurance check over a certain amount is issued to homeowners, the mortgage holder's name is also listed as an endorser on the reimbursement check and this is understandable because some people walk away from damaged homes after cashing checks leaving the mortgage company stuck with a damaged home.
I can understand this, but what should be required to prove work is done and get the insurance reimbursement check back from the mortgage company after being told to mail it to them for endorsement after trying to cash it in a local Wells Fargo bank? I don't believe in using exaggerating language or generalities so I will just present the facts with how Wells Fargo Property Loss Department (hereafter WFPLD) in South Carolina handled my situation. This is a summary of a detailed letter I mailed to Wells Fargo two weeks ago and after answering an online questionnaire of "how did we do?" I waited this long to give Wells Fargo a chance to respond which they have not done.
Eleven different phone calls were made to the WFPLD over a 30+ day period. The local Wells Fargo Bank branch manager could do nothing as the WFPLD controlled all aspects of reimbursements. Why in the case of a disaster can't local reps handle this? A written contract, license, and W-9 for each and every contractor, proof of invoices, insurance adjustor report, and a 14 page checklist along with the insurance reimbursement check had to be mailed to WFPLD. I thought it would be easier with one general contractor. I can't imagine if multiple contractors were used.
Eleven phone calls-eleven representatives, and this was after dealing with the automated response system. (Press 1 for this, enter loan number, last 4 of SS, etc.). Even pressing 0 did not always work as "that response does not match our records". The automated response system would not accept loan number or last 4 of SS#. First auto response was "if you know your party's extension dial it now". I later found out there are NO extensions.
On two occasions it took over 10 minutes to find a supervisor after not getting satisfactory results from a rep. On many occasions a 3 to 6 minute on-hold was endured in order to do some reviewing. It took 26 days after the 1st phone call to receive a check covering out of pocket expenses to date. This was less than half of the total reimbursement check. This was also after two promises over a 1 and a half week period that the check would be mailed, only to find out certain documents were missing. No documents could be e-mailed in. All either fax'd from a local Wells Fargo bank or snail mailed. All faxes had a two day response period review.
Halfway through the process I called the complaint department as was told I would be assigned a case number on a return phone call within 24-48 hours. This never happened. But the following week a letter arrived stating all matters were being handled appropriately. On day 26, a third party home inspector arrived to make sure all repairs were done. This is in comparison to a local bank also listed as an endorser to handle the matter in one business day.
33 days after 1st call the remainder of the insurance reimbursement check arrived in two checks with the first listing the general contractor as an extra endorser because he was owed a final payment less than 1/3 of the total costs. The last check was money left to do outside repairs. This delayed the outside repairs (driveway and lawn), pushing them into the holiday season which interfered with out of state guest visits. Again, what if multiple contractors were used?
I will state that all reps I personally talked to in the WFPLD were never discourteous. Some were even sympathetic. It's the system that needs repair. Also I have never had trouble with Wells Fargo Mortgage Department. Wells Fargo has undergone two recent major newsworthy scandals. Some would think that they would want to make sure all existing customers would be treated with extra attention. Especially those who are close to 70 with a heart condition and trying to recover from a disaster.

Poor customer service. Representative I spoke with was not knowledgeable as to their product or specific service. When I queried the disclosure and attached 28.9% a.p.r. I could not get a straight answer as to particulars - basic information. If you are charging such exorbitant interest rates, it would seem more professional if the person, entity, knew what, and why - right? Loan sharking at its finest - not.

I sold my townhouse & paid off my Wells Fargo mortgage in June 2016 & then found a condo to purchase which would cut my cost of living in half so I could retire. My offer on this condo was accepted in July 2016 & I took it to Wells Fargo to apply for a mortgage for the balance I needed at closing. They knew I was retiring & this was the whole purpose of selling my large townhouse & buying a smaller condo so I would have much less to finance. I had enough equity so I only needed about $28,000 to close so Vickie at Wells Fargo in Colorado Springs put me through the whole mortgage application only to find out that my amount was too small for a mortgage. Shouldn't she have known that before I went through that whole process? So, then Vickie said I could apply for a Home Equity Line of Credit for the cash to close & sent me to another banker in that department.
I told her that I don't own a property, yet, so how could I apply for a HELOC? She told me this was a different kind of HELOC that I could apply for since I had a good amount of cash from my sale of the townhouse & even the banker she sent me to questioned it, but Vickie told him how he should be able to do it. That banker put me through that process to the point of pre-approval & then realized that I couldn't have a HELOC since I didn't own the property, yet, & that there was no special HELOC like Vickie had thought! So, he sent me back to Vickie.
Vickie finally came up with the idea of applying for a personal line of credit to pay the cash I needed to close, but I told her I was not fond of that idea as that of course was a very high interest rate, therefore, a high payment. But, Vickie told me not to worry because I could close on the property with this cash & only make the first months payment on the PLOC & then we could change that over to a HELOC. Considering the bankers at that branch didn't seem to know what they were doing, I was a bit leery in moving forward with that, but Vickie assured me this was the right way to go! So, I trusted that she knew what she was talking about this time & was approved for the PLOC. After making my first payment in Oct I went to Vickie to apply for the HELOC. And, the incompetence continued.
We started the HELOC application Oct 14th & I provided all verification they requested to my contact, Vickie, & got a call from the underwriter, Tanner, saying he still needed the verification. I told him I took hard copies to them a week ago or more & that this should have all been faxed to him by now! He contacted Vickie & found out that she was out on bereavement leave & that everything on her desk just sat there & was not forwarded to him or anyone else in her branch. He apologized & said they didn't want to lose my business so he was offering a lower rate of 2.115 % on the HELOC for the first year. So, then on Dec. 9th I'm told that they had all the info they needed & that this will be expedited & I hear nothing from anyone for over a week.
Then I get a letter, not a call, on Dec. 12th saying they are unable to offer the credit requested due my debt payments being too high relative to my income. Other than utilities my only debt is that PLOC & my income & assets, i.e., IRA & 401k are sufficient enough to cover any unforeseeable expense let alone the payments or even the ability to pay it off if need be. The incompetence at Wells Fargo appears to be critical in the Colorado Springs branch & my next step is to investigate whether they set me up in a high interest loan knowing all along that I would be locked into it for their benefit only. Had I known that this was going to happen I never would have accepted a high interest/payment personal line of credit & they knew that!
So along with this email to the board of directors I also have an agency interested in investigating more for me as well as a local media friend that thinks this would be a sad, yet, interesting story to share with the media considering the time of year as well as to warn others about the practices at this Wells Fargo bank.
I will wait a few days before I go any further but would expect as well as appreciate a response. Considering the thousands of poor reviews out there on Wells Fargo as well as the fact that the BBB won't even accredit Wells Fargo, which I only learned of recently. I would have expected that they would taken an interest in this situation.
I got a call on Dec 14th from Tanner, the underwriter for my HELOC application, & he said that my denial letter was sent out in error & the issue was corrected, but there would still be a 1-3 month wait as they now need to do a "Condo Review" since about 50% or more of these units in my complex are rented. He said this just came up & he had no idea that this was going to be needed! Talk about putting a customer on an emotional roller coaster! But, apparently this was just Wells Fargo's way of crossing their i's & dotting their t's before they gave me a final denial letter which they knew they would be doing in advance, anyway. And, all of this not only wasted my time but enabled Wells Fargo to collect a higher payment from me even longer!
I responded to Tanner that I will wait one more month & will currently be shopping for another lender that will do this HELOC or any other program for a refinance if he cannot finish this up by January or sooner. I got an email from Tanner on Dec 16th saying he needs a copy of the master policy or the HOAs contact info to continue this condo review. I sent him everything I received from the HOA at closing as well as the HOAs name, address, & phone # in a reply email the very next morning. I then get a call from Tanner on Dec 20th saying that is not what he needed & actually needs the HOA master copy of their insurance as my copy was merely the declaration page so he now needed their contact info. I told him that the HOA contact info, in detail, was included in the email I sent him 3 days ago!
He apologized & said he failed to see that in the email I sent him but will forward that now to the people doing the condo review. This incompetence just keeps continuing & something must be done about it. I now firmly believe they are just trying to make sure they get as many high payments from me on this PLOC as possible. So, next I was going to try to get the PLOC payments at least lowered until they can complete this HELOC which is only fair, but the incompetence & cover up of their errors only continues with no remorse or care to help me get out of this high interest PLOC! I cannot believe one company can be so inept as to make so many critical errors and have them all be unintentional.
I have to say I'm embarrassed to own stock in this company & am thinking of selling it and buying something in a company I can trust. This has gone beyond an error, beyond a simple miscalculation, beyond anything reasonable. It has reached the point where trust has been breached and can be considered intentionally deceptive because a company this size cannot be that inept, you would think? I'm hoping that someone is looking into this issue as I have been more than patient & more cordial than I think anyone else in such circumstances could possibly be.
On Dec 27th I got a call from Tanner asking me to reach out to the HOAs insurance company as they left several messages with no response from them. So, I called the insurance company & left a message & followed it up with an email to that company as well at 9:18 the same morning. They responded with an email at 10:51 the same morning saying that they had only received one message from Wells Fargo the day before & that they were going to respond on this very morning, anyway. They also sent me a copy of the attachment that they sent to Wells Fargo with the needed information to ensure they did what they were asked. Then I finally got a call from Tanner the same afternoon saying that the HELOC was denied due to the investor concentration being more than 50%!
The funny thing is I had already started searching for other lenders & when I'd get an offer I would give the details of this investor concentration that I surely did not know about & apparently Wells Fargo did not know about, but all of these other lenders knew right away! Amazing! They all said that Wells Fargo should have known that this should have been reviewed right up front or at the very least early in the application process when dealing with a condo! Again, had they known this I would not have agreed to a personal loan to begin with!
So, in summary, I applied for a mortgage for the balance owed on purchasing this condo but was told after applying the amount was too small for a mortgage; I was talked into a personal loan so I could buy this condo but didn't want to do that due to high interest/payment but was assured I could turn that over to a HELOC; was denied the HELOC; was then told they put the application back in pending status to do a condo review that they didn't realize they had to do; & then finally denied, again, after that.
I cannot emphasize enough that I would never have purchased this condo had I known I would be stuck with a personal loan for the balance owed as I stated this every time I was put through another process with Wells Fargo! I as well as anyone in their right mind would have waited to find another condo knowing that there was even such a thing as a concern with investor concentration! I'm not even that ignorant & I've purchased 3 other condo/townhouses before! Wells Fargo has put me through so much anxiety as well as an emotional roller coaster due to all their errors & incompetence & I should not be stuck with this personal loan due to their lack of knowledge or just plain ignorance!
I strongly feel that there must be something Wells Fargo can do to make amends & it would have to involve at the very least a lower interest rate/payment on this personal loan I now find I was stuck with at least until I can refinance with another lender. And, to top it off the payment goes up every month for the last 4 months after my first Oct payment of $372 starting with Nov $536, Dec $564, Jan $566, & Feb $583 with no advances at all since Oct! Talk about being set up for or more precisely talked into failure. I've sent 4 emails to Wells Fargo Board of Communications giving all of the above info & the only response is a call or two to offer more excuses of why this has all happened & no acceptance that anyone at Wells Fargo is at fault for this long list of incompetence!
I have given Wells Fargo every chance to try to make some menial amends, but it appears that this company is on a rather rapid downhill slide despite how large they are. And, I have found a place that claims they can & will refinance me through a different program so I pray this is true so I can end this nightmare with Wells Fargo, but as you can see I'm not going quietly.

For the past 2 months I've had to call and talk to customer service to access my account online (9 times). They have make me change my username name and password every single time. I've been a client for over 15 yrs. Never had to deal with this until now. It is ridiculous the amount of time I have put in on all the calls. I'm closing my account today. With all the money they have they should fix their online system because it sucks, customer service sucks. Every time I call they transfer me over and over. I had to get transfer 3 times just to place a formal complaint. Wells Fargo doesn't deserve not even 1 star.

Do not use Wells Fargo or Wells Fargo Dealer Services. This has to be one of the Nation's most dishonest companies I have ever done business with. Let me start by saying there is absolutely no need to even waste your time dealing with this Supposed Office of the President. Andrew ** is a Supposed Supervisor or Analysist, along with a supervisor named Christian. These guys are not there to help you. Their jobs is to collect information about your situation or whatever you say Wells Fargo has done to wrong you and use that info to protect Wells Fargo, not to resolve the problem. I have been overcharged interest, fees and etc. These employees are evasive, deceptive, never fixing any issues.
Don't even expect a call back in the timeframe they give you. I'm still waiting for my calls in 2 to 3 business days. I have now paid off and closed my accounts with Wells Fargo, and after 3 weeks of telling me they are processing my title, now they say they actually mailed 3 weeks ago. Which is not true, now they say it's my problem to deal with the post office cause it is the post office fault I didn't receive my title. Wells Fargo actually never had it. Now they refuse to pay for a new replacement title.
Folks if you're smart, listen to all the reviews about Wells Fargo and all the dishonest, crooked business dealings you have seen and heard in the news is true. This company is no more than a schoolyard bully. And you will get nowhere trying to hold them accountable unless you file a complaint in court. So with that said be careful and record all your phone conversations with this company. Serve them Certified mail to prove you have contacted them. And be careful how much information you give them, they will only twist and dismiss any responsibility on them back on to you. I was also told that I am not a priority and others are. Thanks Jay you're a real jerk.
Here is a few names within Wells Fargo Dealer Services Office of the President to beware of: Andrew **, Jay, Raven, Christian, Nina and many others. This office is nothing more than a low level customer service call center and have no ability to resolve any issues you may have. You need to serve James M Strother at the San Francisco CA office. I am currently awaiting Mr. James M. Strother office to contact me back in regards to my complaint, but I am not holding my breath. I will have to take further legal action and file complaints with AG office. I highly recommend for everyone dealing with Wells Fargo to changes banks. Protect yourself from this company.

Wells Fargo will not even waive a $27 late fee. For a huge company they can not waive a $27 late fee which was sent well in advance. We sent in a payment on 20 days before it was due, and they did not process it until 5 days after it was due. Wells Fargo blame it on the postal service. Never been late once with them, and they can not waive a $27 fee one time. I talked to a rep, and a supervisor, and nothing could be done. I guess they need the $27 to pay off their advertisement for the commercial that they are buying to apologize to the American people. I understand that the supervisor was backing up the Rep his own co worker, but I know other huge companies would of done a one time waive fee. Please think twice about using Wells Fargo for any home project loans. This is our second time, and it will be the last time. Never late!

I have received 12 overdraft fees at the rate of $35. each for 3 checks to Walmart. I have never written any bad checks while banking with Wells Fargo since 2008. In addition, I have deposited over $1,000 since and am now negative $102.00 due to these fees. This is customer robbery and I will be changing banks. In addition, some of these deposits were direct deposits which were held for up to 72 hours before being deposited. This in turn would give them the right to once more charge you an another overdraft fee. Three checks have now cost me over $600. This is extremely excessive overdraft fees and feels like highway robbery! They are definitely a very crooked bank. I had no problems until 2015.

Contacting Wells Fargo regarding two double debits to my account (causing it to be overdrawn) and six $35 charges. Made three calls, waiting each time 15-20 minutes. Transferred during each call 2 and 3. Got one issue resolved, only to be cut off for the third time. Gave representative my phone number; thereby, should we get cut off again, he could call me back. No return call (1 and 1/2 hours and issues still not resolved). Will now make my fourth call! ONE CALL should be all need to make...not 2, 3, 4, 5.

Deposits are just fine. What Bank doesn't a deposit? It's what happens after you deposit. You schedule payments for obligations in a timely manner expecting your debts to be paid on time. That does not happen routinely. Payments go thru days behind schedule and your actual account balance gets a little fuzzy. Very unsatisfying to experience. Your money gets Drab Grey instead of staying a nice healthy American Green! I don't appreciate you playing with my money WF!
Consistently our account balance is either highly under reported, or withdrawals for online payments to other more reputable financial institutions is not reported for several days creating obvious financial blind spots. These financial blind spots are in my opinion placed there intentionally to encourage spending and ultimately over drafting. These consistent banking methods show a clear predatory behavior towards its entire base depositors as a whole. It is a clear violation of banking trust coming from your highest office Wells Fargo and criminal.
The reason for my review is for me to express my feelings, my free speech, and say what is on my mind. I can not tolerate this highly irregular banking. No other bank I'm all my life has ever behaved this way towards me, my friends or family. Your bank is supposed to be safe. If it is not, that is why banks fail and I will need to withdraw my money from yours. If you need a consultant onboard to help with your PR image I would extend my services for a reasonable fee. Furthermore a possible review maybe possible with more statements to encourage more deposits and depositor loyalty.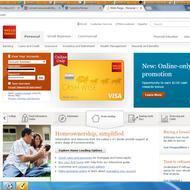 I've been with Well Fargo since it was First Union. I have several accounts. My balance not different that the average person with up and down in activity. I received $600 in rental income every month and deposit it in personal account. This last time $400 was on hold. After only get a partial refund on overdraft fees I asked for the policy of formula for placing holds on deposited funds. Speaking to several customer service reps, the last being Lisa **, I was informed that this is no formula of determining which deposits will qualify for holds. Meanwhile, I have to eat the overdraft fees. Because of not calculable formula I was not able to assess whether to consider transferring $ from one of my rental accounts to cover the incurring overdraft. I may have to end my relationship with Well Fargo. FYI. These similar shady business practices is why I didn't transfer my mortgage with Wells Fargo.

Wells Fargo has put me through hoops after hoops to close my dead mother's account. I am the executor of the will. I brought the death cert, will and copies of power of attorney to the bank. They called me about an hour later and forced me to go to court to show I am the executor of the estate. It took 2 months to get the court date. The judge signed the document stating I am the executor of the estate. I brought this back to Wells Fargo. They said they had none of the documents I brought to them in Oct a week after my mom's death. They told me they would send all of the documents to legal and it would take 5-7 business days to get them processed.
Today Jan 5th I called Munira ** the banker. I was told that legal had all of the documents and it was held up in fraud dept. She gave us the phone number to fraud. Fraud dept said it was legal who was holding up the funds not fraud. Fraud moved us to Legal. They said the only document they had received from Munira was the EIN document that she made me get after I presented all of the death documents including the Judge signed executor of the will document. They are holding the funds as long as they can because they earn interest on the funds every day they can keep it. My advice to everyone is get their money out of Wells Fargo before their estate has to deal with them!

I use to access Wells Fargo from my app on the iPhone 5 or through the link on my phone to the actual website on my phone. I also accessed it through my computer. The website access allowed you to do everything and view everything in my bill pay. Now I can no longer access the actual website. When I try, it immediately sends me to my app where I can not access all of my payees (most often used and not so often used), see my payment and history with a payee, and I can no longer send a check to an individual without an account. No explanation is provided and this is useless. I am currently overseas and am having extreme difficulty. What happened to the access I use to have to my account?

Consider taking a walk, don't use your car, to the furthest Wells Fargo branch in your area or even in a neighboring area. It is way less frustrating than staying on the line for 40 minutes one day then for 1 hour 29 minutes the next day to reach the right banker who can help you with an issue. Does WF read these comments or even care? And this automated message: "we apologize for this UNUSUAL delay. The next available banker will be with you as soon as possible." I can't get it out of my head!

We were offered this HOME PROJECT CARD through the company who installed our windows in our home. I thought at the time that this was a great way to proceed with the financing for the windows as this was a card we could use at a later date if we needed or wanted to upgrade anything in the future. The only downfall is that you had to use their pre-approved vendors which is very limited. I was not aware that the the card only has a 1 (ONE) year valid date. Most "credit cards" will have an expiration date extending out a couple of years. Not this one folks.
Wells Fargo Cancelled the card which in return lowered my credit score. Every payment had been made on or before the due date and some payments were even more than the amount due. I feel like this is a pretty crappy business practice. I will in return refrain from any further business with this company and will share my experience with everyone I can in return. Word of mouth is a very powerful tool when it comes to past experience. Buyer beware.

I seriously hate Wells Fargo! Seriously despise Wells Fargo! I would not refer anyone, not even my enemy or Satan himself to this bank! I have disliked this bank and their antics in the past few years. It's amazing how in this day and time you can't provide your members with the correct balance on a day to day basis. Why do I show a certain amount on 01/03 then I'm in the negative 01/04, as if I don't know what amount to not go over. You are the dirtiest bank I have run across and I will definitely be taking my business elsewhere and I will use word of mouth to discourage any family, friends, business partners, colleagues, or associates from doing business with this bank. They'll be better off putting their monies under their mattresses.

For so long time, I really don't have a problem with them but when I called for three things... I want to block one thing that will always draft from my account and they said it will charge me for $31 which I decided to drop it and asked about the redbox amounts. I knew myself that I don't pay something over $8 for one event. I told them that it was not from me and they go ahead closed my debit card which I didn't realize I couldn't use my card for few days... I told them "no. I don't want it to be closed." They had me to transferred to claim dept. to get it open again and drop the claim... I did and then I speak with a person named Terrence work ID ** in North Carolina. I told them to keep my card open please. They said they couldn't unless I said I did so I decided over $8 is not worth my time so I said "yes I did it..." My mistake...
He told me that I will need to wait for 3-5 mins and then he said he need to ask me one question, asked me the same thing if I did it... I told him "YES I DID," then he started to say that he can't do that blah for protection reasons and CLOSED MY CARD!!! I told him "it's my name, my account, my money... I believe you have no right to do that!" He said "sorry. Nothing to do since it is already CLOSED!" He blew my fuse. He said I can go to other dept to work it out. I ask him if they going to make me wait for hours and tell me that my card is still closed, right? He said he will have to RESPECT my REQUEST. I told him that's all **!!! I cussed him out for "respect my request" and I'm LEAVING Wells Fargo over this. Been with WF for 7 yrs and so ready for a change!!!

Wells-Fargo has done the following repeatedly, charging what I would call excessive over-draft fees. Say my balance on a given day is 115 dollars. At 8:00 am I go out to breakfast with my wife and daughter. The bill is for 40 dollars. I then buy a pack of cigarettes for 7 dollars. I then pay 20 bucks at a local store. Later, three payments for 20 dollars come out. So, I am over by 12 dollars - which occurred on the last 20 auto payment - and should be assessed for one OD fee, right? Wrong. It works out better for Wells-Fargo if they charge the 4 20.00 charges, first, which takes me up to 80, then the 40 and then the 7 dollar charge. That way they can charge 2 35.00 OD fees. They do this crap all the time.

I recently closed all of my accounts at WF: checking, savings, and brokerage. I divested. Checking and savings were easy to close. The brokerage account was a bit of a pain. First, I had to sell securities - that lasted about two to three bdays. Then, the settlement took about two to three days. During this time, I asked a representative in North Carolina if my funds could be delivered via check the next business day - she assured me that the funds would be available and to call for a tracking number to see where my check would be.
Yesterday, I was busy with work that I totally forgot about my check and called this morning. Surprise, the check is still somewhere in WFslowland, there is no tracking number, and this institution does not know when their carrier for overnight shipping, which is Fedex, delivers. Jesus Christ, I called Fedex and asked if they deliver tomorrow and they said yes. Now, let's see if whoever works at WF can do their job and do it efficiently. Time frame - about 1 week and a half. Blockchain technology is needed, not only at this bank but probably many others.

Wells Fargo has unveiled a new online banking site that is completely nonfunctional. It looks like a video game and maybe the purpose is to mask the ingenious ways they have come with to charge hidden fees. For example: Now a cash transfer takes 24-72 hours and the money is "nowhere" while you are waiting for it to reappear. With the old site, a cash transfer gave you instant availability on your credit card. SurePay transactions also now have a delayed transaction time. Seriously, Wells Fargo, try to serve your customers and make money in legitimate ways.

I opened business checking, savings and credit card accounts with Wells Fargo in July 2016. I was told the monthly charges for the business account were $41.00/month. Excessive but it is the cost @ WF. I was never told that WF also charges an annual "membership" fee for a business account of $95.00/year - $587.00/year for the privilege of having a business account with WF! All of this before we even start our business. I did not set up an automatic transfer into the business checking account to cover the monthly charges. My mistake. So the charge hits the account, I go into bill pay to pay the charge only to discover there is a $35.00 charge for overdraft.
I call customer service and set up an automatic transfer to cover the monthly charge. I wrongly assumed the person I was speaking with knew what they were doing. I was assured the transfer would take place before the monthly charge. WRONG! The transfer was set up for the 13th of the month; the charge hit the account of the 10th of the month. Again overdraft charges and 1 1/2 hours on the phone being transferred, disconnected and on hold.
In December I received a statement showing the balance in the business account was -$161.00! The charges included the annual fee of $95.00, the $41.00 monthly charge, and a new charge called "non-validated PCI compliance". This time only 1 hour and 20 minutes on the phone with 4 transfers! Customer service is trying to reverse the charges for the annual membership fee and the PCI compliance fee because they did believe me when I said I was never told about these fees. BUT the bottom line is WFs unreasonable fee amounts, the long wait times on the phone and poor customer services. I am now in the process of finding a small community bank with the services I need.

Barbara FriedbergPersonal Finance Contributing Editor
Barbara Friedberg, MBA, MS is a former investment portfolio manager with decades of financial experience. Friedberg taught Finance and Investments at several universities. Her work has been featured in U.S. News & World Report, Investopedia, Yahoo!Finance and many more publications. More about Barbara→

Wells Fargo was founded in 1852 in New York City. The bank is known for its financial services throughout the western part of the country during the gold rush. Today, Wells Fargo serves both U.S. and international customers at physical locations and online.
Divisions: Wells Fargo operates through three branches—personal, small business and commercial.
Personal banking services: The company offers banking, loans, credit, insurance, investing, retirement and wealth management products.
Online banking: The electronic banking services include online banking, bill pay, statements, fund transfers and mobile banking.
Fraud protection: Wells Fargo's Fraud Information Center is committed to protecting their customers, offers an online security guarantee and account alerts. Additionally, Wells Fargo teaches customers how to report and protect themselves from fraud and identity theft.
Wealth management services: The company's money management services include wealth planning, private banking, investment management, specialized wealth services and trust services.
Financial education: Wells Fargo has a robust educational portal with information about basic finance, credit, home ownership, investing, retirement and insurance.
Rewards: Consumers with a Wells Fargo's "Go Far Rewards" card accrue travel, gift cards, downloads, merchandise and other benefits.
Best for Wells Fargo offers suitable banking products for all consumers.
Compare Banks & Credit Unions
Wells Fargo Company Profile
Company Name:

Wells Fargo

Year Founded:

1852

Address:

420 Montgomery Street

City:

San Francisco

State/Province:

CA

Postal Code:

94104

Country:

United States

Website:

http://www.wellsfargo.com/