Consumer Complaints and Reviews

I have been a loyal customer of Ameriprise for thirteen years. I have both a homeowner and automobile policy. Today, I called to ask if my automatic payment could be delayed until the middle of the week, so I could make a deposit to cover the insurance payment. I was told the company has a new policy and they can make one change during the life of the policy. Their records show in 2015, I requested a change to my billing, so unfortunately my request was denied. I plan to cancel my policy. I have also changed the way I do business. If a company does not provide me with respect and consider me worthy to accommodate my requests, I cancel my services. It's time the American people make businesses earn our trust.

I had a Renters Insurance policy. In July 2017 had several days of bad storms. The ceiling in my living room came down on me while I was sitting on the couch. I was scraped up and everything in the living room was destroyed. I filed a claim for damages. I had to spend three days in a hotel that I paid for. The landlord had my apartment fixed in three days. Ameriprise didn't show up for 10 days. Their inspector was at my home a total of 15 minutes. With his report they denied my claim. Security video footage in the apartment complex shows that he never even got on top of my roof but his report says he did an inspection. They are a unethical and criminal insurance company. Avoid them!!!

They kept charging me after I decided not to renew my policy upon expiration. They were at least 30% more expensive. They said they have a policy to continue my insurance until I show them my new one. They took me to collection for these charges. This is very bad company, with very weird policy. Just check their reputation before committed to any policy.

My wife and I have had Ameriprise on our home and autos for several years through Costco membership. Our home is in Indiana and we have had no recent claims. We recently got notice that our premiums will be increased by 50% and we gulped. How can that be? Someone is ripping off its customers and that someone is Ameriprise. Even Costco raised its membership fees. As senior citizens and a 100% service connected totally disabled Veteran we feel very much aggrieved.

I have insured by Ameriprise. About 3 years I pay very high premium for one car - about 280$. This Friday 07/14/2017 Ameriprise withdraw without notification 760.00$ and put me in the financial hardship situation with my checking account. Was a apologize and promise to transfer back the money on my account in 24 hours. Was not happen. When I call next day was told me will take 10-15 business day. I cancel the insurance immediately, cannot trust this kind of organization. I find the other insurance company with same and some area better coverage for 156.00$ the month - my advice do not do business this kind of unethical organization. Never!
How do I know I can trust these reviews about Ameriprise?
855,731 reviews on ConsumerAffairs are verified.
We require contact information to ensure our reviewers are real.
We use intelligent software that helps us maintain the integrity of reviews.
Our moderators read all reviews to verify quality and helpfulness.
For more information about reviews on ConsumerAffairs.com please visit our FAQ.

My son is on our CA policy. He had his fuel line cut. Ameriprise agent asked unethical questions. Asked if he locked his car. My son and I explained it was all done outside of car. Agent kept asking with an accusatory voice about whether he locked his car at night. Agent asked if my husband could have cut the line. I was shocked! We don't even live in the same state as my son. The agent asked other unrelated weird questions that did not have anything to do with the claim. The amount of the claim was so small that my son took care of it on his own. Last week I got a quote for my son to have his own auto policy. I was told it would be much more because of no two car discount. We agreed to pay quote, but Ameriprise agent wanted to talk to my son.
After speaking to my son and asking him one question: Where is the address of your car parked? A weird question because they know his address. I have given this address many times to them and he has also. It is the same address where the claim was filed last year. (They know where the car has always been parked). They did not even ask for the miles on the car which was lower than what I told them. Quote jumped by over $100. I called them to ask why. Agent stated they tried to contact me. Not true! I called them today and was quoted the first lower amount. When my 44 year old son called it jumped up. My son has no accidents on his record. Shameful way to treat long time customers of Ameriprise!

My husband and I have had investments with Ameriprise in Oregon for over two decades. It has always been hard to tell what fees they were charging. We decided to move our accounts and they have made it very hard. It has been literally months and we still don't have them all transferred. Don't deal with them. Take your money elsewhere.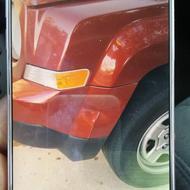 I was hit on December 1, 2016 dropping my kids off at school by someone that was insured with Ameriprise. She acted as if she would go and get her insurance and left the scene. I had my 3 kids in the car with me at the time. Ameriprise will not use my kids' statements as the police never came out, just advised me to call 311 which I did. I have been going back and forward with KEVIN and adjuster there and since she says she did not hit me and even though I have pictures and police report as well as a 311 report they are ruling in her favor. This is not right and this is the worse insurance company and most unprofessional. The adjuster told me to take my loss.

Have had both home and auto thru Ameriprise for close to 10 years. Had a no-fault accident, I was rear ended. Have a perfect driving record. Filed a claim, adjuster came out, got a check. With no notification to me either by phone, email, or mail they cancelled my insurance. Meantime I'm driving thinking I'm insured because my insurance is on auto pay, ie, never even bother to check because assume it's deducted. As a result I'm driving thinking my insurance is still functioning. So I call them and complain. I'm told they need pictures of all sides of car and a certified mechanics statement as to the drivability of vehicle.
Fine, I take it and mind you, I have to pay out of pocket for this, fax it and get confirmation it was sent and received. Am also given a date as to when policy will go into effect. I call to have them send my proof of insurance only to be told, "No, we won't reinstate your insurance because you haven't submitted you had repairs done." Only cosmetic repairs btw. The time I've been insured with them paid for the measly amount paid about 100x. They are the worst!!!

I had a backing accident in a parking lot. It was a slanted space one-way traffic. I was parked between a very large van and truck. Both with dark tinted windows. I had started slowly backing up with my focus on oncoming traffic. The other person backed their vehicle behind me. There was a very small dent on their driver passenger door. No damage to my bumper. The other driver was paid &1,600. My rates doubled. They should have been on my side. I sent pictures and diagrams of the occurrence to no avail. They raised my rates to 146.00 per month. I am a 76-year-old female. I think this is the worse company I have ever dealt with. I went with them because I trust Costco. Costco wise up. I don't even give them 1 star.

I went and got a quote for my vehicle from 2 different body workshops. They were both around 2,200$ give or take, however my agent told me she would only write a check for 1,300$. When I asked her how can the difference be this much?! She was trying to make something up on the spot like I wouldn't ask questions and just accept it as is. LYING flags went off in my head immediately. She told me the labor hours were off and they would only need about half the amount of time to complete the job.
I was confused so I called back the next day after talking with some friends and family and she basically said, "Sorry. Check out. Good luck." At this point I told her I do not accept the check and asked her to explain to me one more time why the difference was so much. She said, "No. I'm not going to go over this again." She basically spent 1 minute explaining the first time around and it all sounded like total BS. I'm not sure if this is even legal or not to just give out a amount you determined without any documentation or explanation. If so I can only describe this as legal FRAUD. Love Costco food, but their insurance seems like a scam.

I have been with Ameriprise for 23 years (before it became Ameriprise) and have been very happy up to this point. 13 years ago I was diagnosed with a brain condition that could not be cured/corrected. For 11 years I did ok because I had a surgery that stopped the progression. 2 1/2 years ago many of my symptoms came back and my doctors and surgeons told me I should not be working in my catering company because of handling of knives, hot foods, bending over, looking up or lifting. I hired an employee to take my place and lost a $2500 income.
With that being said I filed with Ameriprise and was granted a year of full disability pay. Understanding that I received no income from the catering company that worked out well. It was renewed a second year and again all was well. I suppose this year they decided that they were done with paying the benefit and buried me in so much paperwork that we have to go back 4 years to obtain. In addition they stated that even though I did not receive a paycheck that I was still a owner of the company and therefore must have received profit.
Obviously Ameriprise does not know the first thing about S Corps and how they work. I still will not receive an income from the catering company but am now having to find work outside of my own company just to have an income. Ameriprise should be ashamed! They didn't want to continue paying the disability and so they use one of their senior advisors to bury me! Good job!! I have been a volunteer fire and sheriff's chaplain for 13 years in Missouri and have referred Ameriprise to many of my fellow chaplains, pastors, ministers, and firefighters! NO MORE! Do not buy Ameriprise. They do not care about their customers and only care about the bottom line!!

We have Ameriprise Auto via Costco and my truck got hail damage and the next day my wife's car was in a hit and run incident. Currently as of today 5/16 my truck has been in the shop since last Monday and I have been getting nothing but mixed info and lies from our agent Shana. I was told at first in writing when it gets appraised I would get a rental for up to 30 days. Crickets from Shana when you email her she responds a day later 3 minutes before 3:30pm when she is done for the day and it's all BS. I was told it was appraised yet the shop owner said it was not. This has been going on for a week and I am now being told I can not get a rental until they start work. Lies lies lies is all this company is about.
Here's the kicker. My wife who was in a accident has a rental our only car for the both of us to get to work etc. Same thing she got mixed info etc and the damage went from $7k to $15K to $28K and the final they are going to total my wife's BMW and she is out of luck. Thing is they want to total it rather fix it which would cost them more money. My wife will need to go back and re-lease a new car with another down payment. BMW agrees they are also playing games. She has GAP coverage as well. So much more to say but at this point my only advice is to never think about using them. Now they are telling her she needs to return her rental on Thursday. Pure BS. Shana is completely rude and has no clue what she is doing. I am boycotting Costco as well now! Just say NO to Ameriprise and Costco. My lawyer is going to enjoy this dual case and I am going to like the outcome as well.

I give this insurance company a zero grade. The rates are good the first 6 months as a new customer and then they raise it up more and more. They don't pay claims worth a darn. They added a rider on to a vehicle of someone else after calling just for a quote and wouldn't remove that rider until they had proof of address that he didn't live with us and raised the rate of such person until they shown rider did not live with us ever. Then... their billing dept wants payment in full for the six months after they had trouble withdrawing a premium. Lost our business forever.

Costco offers Ameriprise car insurance, and because I LOVE Costco, we went with them, big MISTAKE. My wife got hit by a guy pulling out from the curb. Not at fault. 10k in damage. After she picked up the truck from Ameriprise recommended repair shop, alarms were going off. The motor was damaged, no pressure and not a drop of oil in it! The repair shop said she just needed oil. I put oil in it that night, the alarms didn't stop so I took it back. "Oh, you need to rebuild the motor but it was out of oil see?" Your fault? 8k to fix, wth?
If those alarms were going off before the accident, I am sure the kids would have noticed. It sounded like a trash truck backing up, and I check the oil, get it changed, anyway. The repair shop said they talked to the dealer, talked to the insurance co, told me they all agreed it was my problem. I went down to the dealer and talked to the lady mechanic myself. She said the repair shop lied, they can not determine root cause for the failure, they can only fix it and that the repair shop did not talk to her about it.
I called the insurance co, and the story changed. Now it was only them who decides if the damage was because of the accident. RED flags everywhere, lies flying around. So, I towed it to a little shop and had them rebuild the motor. I had the insurance co look at it while it was apart, and they said go pound sand. I started an investigation because of the lies and sudden disappearance of oil.
Can't prove anything since the motor had no oil in it. Could have been that way before the accident. No problem, I paid to repair it. Here it is months later... My wife says, "Our insurance has been going up..." I said, "Ya, I got that ticket..." She said "Ya, it's 1200 dollars more a year now?" Wth? They have been raising it with a cute little letter saying they are 'readjusting' it. Stay away folks!! Bad news here.

HORRIBLE! Moving to my new company's retirement plan. Ameriprise is dragging their feet holding it up - It has been over a month and they are rejecting every request to move MY MONEY! Hefren Tillotson is working hard to have this cleared up and Ameriprise doesn't have their own paperwork to be filled in to roll it over. The have directions for American Funds to send their paperwork in a specific way! Just a way for them to hold my money longer!

This company hires the worst people. Never try to pay online. The website either keeps saying "sorry try again"... or it takes your payment and gives you a confirmation number... next your policy is cancelled because THEY DID NOT GET Payments. Trying to solve such issue, is a war with the worst customer service... NEVER Consider them... I am going to report them to BBB.

Agreed, the company is a sham. Employees obviously there to tell people they will not pay claims. When American Express owned the company, it offered real insurance coverage. Whatever entity purchased the company apparently has no intention of paying out claims. Their actions are fraudulent. We just received payment check for $124 to cover ice and storm damage for which their employee said was enough to cover damage. Then when contractor report submitted for repairs between $8,500 to $20,000, the same employee immediately stated they found no ice or storm damage.

I never made it past the quote phase with Ameriprise, and after reading all these negative reviews I'm glad I didn't. The first woman I spoke to gave me a quote for $471 for 6 months, which I thought was great for 3 vehicles --- and a lot less than the $857 I was paying with CSE. I wanted to sleep on it so I called back the next day and the guy asked me a few more questions. One answer alerted him. It seemed the less than 10,000 annual miles that I drove one of the cars put me into a higher bracket. Actually I only drive the truck about 5k per year. Because of that the semiannual rate jumped up another $200! I said, "The rate goes up the less I drive?" He plugged in the numbers again & the result was the same. He said, "I know, it doesn't make sense huh?" I told him I couldn't go with them b/c they're crazy. COSTCO, you let Amex go, maybe it's time to let Ameriprise go too.

Have been with AIC for 10 years, recently had an accident that had a payout of about $6,000. A few months later I received a letter saying that my truck would no longer be covered due to the nature of its use. I am a residential builder who uses it to go to my job sites. I will be removing my other 3 insured autos, my HO policy and going elsewhere. I would definitely discourage anyone from using this company. Basically you pay for an insurance card.

This company is a fraud. I purchased auto and home insurance because of Costco reputation. When I was paying premium everything was fine till I had an accident. I had full coverage insurance including collision coverage and they do not want to settle the claim. Adjuster is saying that claim cannot be settled because they did not obtained recorded statements from all the parties involved.

My semiannual auto premium jumped from $365.74 in 2015 to $1308.74 in 2017. Nothing changed in the policy. Apparently $1886 annual increase was due to a fender bender that cost the insurance company $1659.27. They do not even have a good service when you need them. They are hard to contact. Their procedures are so intense that my first choice of body shop refused working with them after repeated unsuccessful submission of estimates. Costco needs better affiliations. My dissatisfaction extends to Costco as well.

Yesterday on March 24, 2017 Ameriprise told us by phone that they will not reinstate our cancelled policy past the March 31, 2017 deadline they imposed to rebuild our home. They know our home was gutted by a contractor they approved that we heavily complained about. Our home has been left by the Insurer demolished in part including several walls, ceiling, down to subflooring, some cabinetry and fixtures removed including a toilet they left in the front yard. We were told to rebuild the entire home for just $3,400 after our Contractor provided them the estimate of at least $200,000. Insurer's are supposed to have good cause to cancel or fail to renew a policy that has a pending claim.
They told us yesterday we are to blame for the delays of more than one year. We pointed out that their own inspector found large areas still covered with blood and also found body tissue still present in the home as the remediation and demolition was done completely wrong as has been admitted to us and our contractor by the company that did the demolition work. Our policy should have never been cancelled, nor should the Insurer have the failures on our claim as they have had as cited here with many other issues caused by them. We have been told by several insurance companies that we are not insurable which we trace back to the poor service we receive on this claim that has forced us from our home for days now.

We were lured since we are huge Costco fans and through anything Costco is great. Well in the future we will definitely do our research. They increased our price by $200 no accidents or any claims at all. When we called to ask why, we were told, "oh we had a statewide price increase in your state." Excuse me $200 increase. We are done. I understand their CEO needs to make 15.1 mil last year but not on my budget.

We were in an accident in June of 2016. We were rear-ended and then pushed into the vehicle in front of us. The police had our truck towed to the nearest body shop and we looked at the reviews and were satisfied that they could do a competent job. After a month of driving a loaner (a sub-compact Hyundai because they refused to give us a comparable vehicle to our new 2015 $47,000 F-150) for 31 days the truck was finally ready. We went to pick up the truck and noticed that the paint had severe orange peel on the entire bed of the truck. We brought it up to the body shop and said that there was nothing that they could do except for wet-sand it once more to "reduce the orange peel but because we did it on a hot day orange peel is a fact of life (maybe wait until it wasn't 95 degrees outside)!" So, they wet-sanded it one more time and it looked minimally better.
We brought it to the dealership to see what they would ding us for after noticing the paint because we wanted to trade in the truck at some point knowing that after having the entire frame and bed replaced the truck would never be right. The dealership said that it was one of the worst paint jobs they'd ever seen and they would have to take $4000 off the trade-in value of the truck. We brought it back up to the body shop and they refused to do anything else about it.
We contacted our adjuster Travis ** and he said if we would have used one of his approved body shops he could do something but since we didn't there's nothing he can do but we can sue the body shop ourselves if we wanted. Travis never advised us that we had any options for a certified body shop that Ameriprise would assist us if there were any issues. He lied on multiple occasions saying that he sent out paperwork yet never did, also stated he told us about the option of using one of Ameriprise's approved body shops yet never said a word about it. He was very condescending and rude during the whole process.
Two weeks after we get the truck back we get a letter in the mail stating that Ameriprise is dropping us because we were in a accident. This is what it stated. "First incident, not at fault, rear-ended collision." NOT AT FAULT, FIRST INCIDENT, those don't seem like things that one would be dropped for. Both parties were injured in the crash and they never once stated that either one of us would have a limit on how much they would cover. I was told today after an appointment that Ameriprise is refusing to cover any other damages for my injury and I would need to pay everything out of pocket from here on out.
I called and spoke to a very rude Sandy ** and she said that she left me a voicemail LAST June!!! I still have voicemails from last year and after reviewing them I never received one. There also is nothing on the paperwork that they send out after every visit stating "You have $XXX left available that Ameriprise will cover," nothing! Just out of the blue my doctor's office states that Ameriprise isn't covering anything else. Not a letter from Sandy stating that I have $XXX left and "Be advised after that's used up we can no longer cover anything." Not a phone call from Sandy as a courtesy stating what I have left. Nothing!
This company should be ashamed to have such people working for them. Every person I have talked to is rude beyond belief and is very unwilling to help. I asked Sandy what could be done and she said "NOTHING, YOU'VE RUN OUT OF BENEFITS!" in a nasty tone. Awful! I will never recommend Ameriprise to anyone! Do yourself a favor and stay far, far away from this company!!!

I also swallowed the Costco Kool-Aid and signed for their auto insurance. They quoted me a price then increase it after they found out I had a $60 windshield claim 3 years earlier. Should have raised a red flag but I didn't see it. I had added an RV at the time I signed up. Sold it and bought a different RV and called to get coverage and they will not cover it as it costs more than my old one. Couldn't get a straight answer as to why, just that they will to cover. Love Costco and spend a fortune there including travel but they did not vet this company enough. I will change as soon as possible.

PLEASE PLEASE DO NOT USE THIS HORRIBLE COMPANY! I wish I had read the online reviews before blindly trusting that "oh, it's Costco, so it must be good" HA! Nothing is further from the truth! I will not bore you with the details, as my experiences have been exactly the same as all of the others you read here, but suffice it to say that:
Adjuster, JS, from Wisconsin was extremely RUDE, condescending, impatient, and made me feel like the perpetrator, when the other party was 100% at fault, not me. Took almost 3 MONTHS to get paid for my car when from day 1 the other party assumed responsibility. Part of the reason it took so long was because they tried to use vehicle comps with twice the mileage and less options, and they were going to be reimbursed by the other insurance company. One hand doesn't know what the other is doing and they give you false information that raises your stress level to the nth degree! I will stop here, but if you value your health, your sanity, and your time, you will avoid this company like the plague! Yep, they're "great"... until you need them!

I was in a single car, non-injury accident ~3 weeks ago. My 2004 Toyota had an "unintended acceleration" incident. As I was parking, I applied the brake and the car abruptly accelerated, jumped a cement curb, grazed a tree, stopped when it hit a cement light post (Note: this is the second incident for this same car and it is a documented Toyota issue; the first incident was only a brief surge without incurring any damage.). I immediately contacted Ameriprise, the car was towed to an auto body shop. Initially I felt relieved for how easy it was to get the claim filed, the car towed, have a rental car provided. I also contacted Toyota to open a case to investigate the car malfunction.
Since the car was not drivable, Toyota needed to send an investigator to the body shop to download data from the "black box" for further analysis. I was told it would take a few days to schedule the investigator and was advised that the car should not be changed in any way until the software download was completed. The auto body shop was completely empathetic and complied.
Ameriprise, on the other hand, would not agree to any delays in their process, even though I explained the dangerous situation presented by the car malfunction, otherwise, it was unclear to me how ethically I (or anyone) could be expected to drive the car again, knowing there was risk of another unintended acceleration incident. Bottom line, after many communications via phone and e-mail, Ameriprise does not care. The assessment of the situation is that I am creating and have chosen to delay processing the claim so that the car can be repaired or potentially totaled. I am at fault for choosing the Toyota investigation delay.
The claims processor has been rude, argumentative, has provided conflicting information, ignores e-mails, threatened me with incorrect information. Although a rental car is available for 30 days, I had to return it after 14 days because there was no activity on the car due to my delay with having the Toyota investigation. I just received a letter from Ameriprise informing me that I must move the vehicle from the auto body shop by a date that has already passed and that I am responsible for the $50/day storage fees from the already passed date, going forward. I have checked multiple times with the body shop and they are not charging for storage. Ameriprise insists they are.
I am so incredibly disappointed. I even requested to speak to a manager, feeling that my claim processor was acting irrationally. No, apparently this is the Ameriprise "way", to treat customers like a claim that they just need to get off their desk, follow the black and white procedures. No consideration for the impact that a safety factor might delay the "process". I wasted my time by attempting to escalate to management. I don't have final resolution at this time, but I will be searching for a better insurance company to assume my auto, home and umbrella insurance very soon.

Ameriprise is a joke. I filed a claim when my car was hit while it was parked. Repairs were less than 1.000 and now my rates went from 5 hundred a month to 7 hundred. They said the increase was because I no longer qualified for a Ford discount because they don't have that any longer. I have been with them for 5 years. I'm now looking for another insurance company. I don't like dealing with crooks.

I chose Ameriprise because it was offered through Costco and we trust Costco. We were recently in a vehicle accident that was not our fault. The other insurance company took full responsibility. We filed our claim with our insurance carrier Ameriprise. I won't go into details but they are not giving us money to replace our car with a similar car. The same year, make, model, miles, condition and features. They are not coming close and we will be paying out of pocket at least $3500.
Since the accident was not our fault this has been a very disappointing experience. We have been very disappointed with their claim process. We never expected to have our insurance company give us a hard time when they won't even have to pay on it. They ran several reports which were worthless since they were different trims with many more miles. The condition of the car was not taken into account.
We have been shocked at this process and wish we had paid better attention to the details when we signed up. Since it was Costco we trusted blindly when we should not have. We would like to just offer our honest experience and save others the headache. If you never have a claim and you just want cheap insurance they may be for you but if you ever have any kind of claim you are in trouble!
Ameriprise Company Profile
Company Name:

Ameriprise

Year Founded:

1894

Address:

3500 Packerland Drive

City:

De Pere

State/Province:

WI

Postal Code:

54115-9070

Website:

http://www.ameriprise.com/