E-Cigarette Warnings and Lawsuits
Dozens of lawsuits allege serious injuries caused by exploding batteries
07/05/2016
|
ConsumerAffairs

By James R. Hood
ConsumerAffairs' founder and former editor, Jim Hood formerly headed Associated ... Read Full Bio→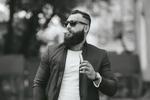 The exploding cigar was a mainstay of slapstick humor back in the day. But there's nothing funny about an exploding e-cigarette, according to those who've had the experience.
Dozens of lawsuits have been filed by consumers who say their e-cigs blew up, causing serious and expensive injuries. The Food and Drug Administration has found 134 reports of overheating, fires, and explosions of the devices in the U.S. between 2009 and January 2016, the Wall Street Journal reports...
More
Serious injuries occurred in some cases; one man lost an eye
05/26/2016
|
ConsumerAffairs

By James R. Hood
ConsumerAffairs' founder and former editor, Jim Hood formerly headed Associated ... Read Full Bio→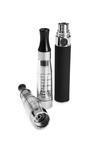 Traditional cigarettes are really bad for you, but at least they don't blow up in your face, as e-cigarettes have been doing lately. In one of the most recent cases, an Albany, N.Y., man said his e-cig blew up and knocked him to the ground.
"Like a M80 bomb went off in my mouth," Kenneth Barbaro said. "When I hit the button, I saw a huge yellow light. The next thing I know, I'm on the floor and my arms are paralyzed."
Barbaro was hospitalized with burns to his hands, knoc...
More
Sort By