Consumer Complaints and Reviews

Zoosk, similar to the other popular online dating sites (Match, eharmony, OkCupid, etc), presents itself through various media venues (social media, internet sites, and television advertising) as a forum which provides a virtual platform to connect users (members) seeking other users (members) by means of information provided by the users (members) for the purpose of initiating a mutual agreed upon personal relationship (short term, long term, single dates or casual) between those users (members).
The type of virtual platform varies depending on how the user (member) chooses or "signs up" for. The choices are either as a visitor (free) or paid membership. A free membership allows the user to search the database without a username or photo. They can use the platform to interact with others members indirectly as a "Zoosk member" but cannot exchange information or photos with other members.
A paid membership allows the user directly interact with other members by sharing information (age, gender, physical appearance, etc) with the intention of creating a mutually agreed personal relationship with other members having similar information. This paid membership is transparent, meaning one member knows the other member is visiting their profile, based on the personal information provided to the search engine (aka algorithm) by both members, and that member is notified of the visit.
A paid membership uses three primary methods to facilitate this interaction - Carousel, Browse, and SmartPick. The Carousel is a finite number of simple profiles which show a photo and the age of that profile. The member has three choices: yes, no or maybe. When the member finished browsing through the carousel of photos, the algorithm chooses the best match based on the member's personal information. That member can then choose to view that members profile and contact them. The Browse function allows the member to browse complete profiles of the members and choose which members to contact. The SmartPick function is the opposite, where the algorithm chooses the matches for the member and the member as the chooses the option to view that profile or delete it.
A paid membership can be enhanced through the purchase of "coins" which is the currency to "buy" enhanced services. The popular enhanced services are Mega Flirt, Boost and Invisible. Mega Flirt allows the member to send the same message to multiple users. Boost allows the member to promote their profile to a defined geographical area. Invisible allow the member to search and view other member profiles for 30 minutes without those members knowledge. Coins are purchased in increments of 180 ($19.99), 480 ($39.99) and 1800 ($99.99). For example, a Boost costs 100 coins for a 8 boosts, or approximately 12 coins per boost. The member must purchase additional coins to continue using the enhanced services. If a member has no results for the paid 8 attempts (Boosts), and that member depleted his coin "account" they must purchase more coins.
The standard paid membership (no enhancements) is a frustrating and annoying platform. For each view of a profile, that member is notified (email, text, twitter, facebook, etc) letting them know that member viewed them. To the frustration of the member - you often have no choice but to view the same profiles over and over again. This can become particularly annoying because if you are not interested in the first 10 profiles; it still counts as view and that member is notified even if neither member is interested in each other. The only way to prevent this is only view the "new" members through notification menu within the service, or pay for 30 minutes of anonymity.
My membership went like this: on 4/24/16 I paid $59.99 for a 3 month membership. I bought 180 coins each week for enhanced services, or $19.99 each week, for a total of $239.88. Add this to $59.99 and my 3 months cost a total of $299.87. For the 3 months I used the site I was essentially viewing the same profiles over and over again, very few of which I was interested in. Of the members I sent messages, I received no replies (keep in mind the algorithm supposedly connects members that want to meet each other).
The terms of use specifically states no money is refunded (see TOU 13.a Paid Services - General). All fees and charges are nonrefundable and there are no refunds or credits for any partially used Paid Services (including partially used subscription periods) except (i) as expressly set forth in this Agreement, (ii) as otherwise required by applicable law and (iii) at Zoosk's sole and absolute discretion.
By the TOU my money could not be refunded as a dissatisfied customer. To add to my total dissatisfaction (borderline virtual online road rage) on 7/24/2016, the expiration day of my 3 month subscription, I received a message from a woman, within my criteria, including distance, saying she loved my profile and wanted to meet. After several message exchanges, she asked me to message her the next day so we could chat again. When I signed on the next day to message her I was notified my subscription expired and to message her, and I needed to renew.
Being the starry-eyed and naive member I was, I gladly paid the additional $59.99 for another 3 months so I could message this "sure thing" and meet her. There was no response to the message, and two days later **POOF** profile was gone. So the point of this post is buyer beware, what you are paying for is expensive entertainment to satisfy you desire to meet your match, which in all probability, does not exist on Zoosk. Total money spent: $360 (rounded). Total results: 0. Elapsed time: 3 months.

I paid $59.95 for a membership and after 5 days and 4 emails trying to figure out why I signed on for a membership and the money was taken from my bank account but I cannot use any of the features I paid for. I have sent 4 messages to the site administration in 5 days and not one reply. DO NOT USE THIS SITE... IT IS A RIP OFF!!! Also, I suggest you put a fraud alert on whatever card you used to pay for membership if you did so. Zoosk will charge your card again without your authorization and they make sure you never get your money back. ZOOSK is run by thieves!! And as far as a order number, I never even got that.

Full of rubbish, totally dead site. I am sending message for past 2 weeks to people and received none response. Today I went to the section with currently online members and sent message to almost 2000 people and no response. Is it possible that you send message to 2000 people which are online and none of them reply you? Totally a fraud site. There is nothing in there... This site should completely be shut down. 10000000% time and money waste.

I'm writing this review. I only wanted to get a one month subscription to Zoosk. And one month of message since you have to be a Zoosk member to read your private mail. These people fraud me on my bank account this past week. I didn't call them and I called them last month because they overcharged my account. This site is fraud. Scheme people from my account as well. I only wanted one month. They took money out from my account unauthorized this past weekend. This site needs to be shut down and sued. I didn't authorize them to take money from my account on the internet. Because they have my account number on file in their system they can have access. They will be hearing from me and my bank account. Now I have to wait ten days. Where it took them one day to take my money. FALSE. SOMEONE NEEDS TO HANDLE THIS SITE.

I read a number of the reviews here, and felt compelled to share my experience with Zoosk. I have cancelled my subscription, much like many others, and will see if they try to charge me for another period. If so, reference to the Credit Card Fraud Department should take care of that! Ahem, I digress... Zoosk is a "money vacuum", meaning that they charge for every small enhancement that is normally included in other dating site's fees. For example, coins are used to make yourself more visible, to find out if someone read your message, or any number of other things. A total waste of money in my opinion, so please don't buy coins if you are a current member. If you are a current member, RUN in the other direction after locking down your credit card accounts and DELETE your bio!
The reason(s)? I have tried, on multiple occasions, to modify the content of my narrative. If the Zoosk moderators see ANYTHING negative towards their site, they will "modify" the narrative to the point of it making no sense! I was leaving, and wished to express that to women who had viewed me so they would not waste their time or money trying to contact me. Guess what? Zoosk deleted the narrative... Go figure! I really wish there was a way for all of us, the dissatisfied clients, to have a pop-up ad showing the true story behind Zoosk. Sure, they may have a few success stories, but I don't have the time or energy to send messages to fake profiles... Caveat Emptor!
How do I know I can trust these reviews about Zoosk?
609,643 reviews on ConsumerAffairs are verified.
We require contact information to ensure our reviewers are real.
We use intelligent software that helps us maintain the integrity of reviews.
Our moderators read all reviews to verify quality and helpfulness.
For more information about reviews on ConsumerAffairs.com please visit our FAQ.

Hello --- Zoosk wants photo verification and I gave them that with Facebook. I can't figure out how to do verification from my phone. I click the link and take pictures and then from there I don't know how to go from my phone back to their web site. I tried and tried. I've paid $70 and I want full access. Before I paid them money they'd tell me that numerous people sent me messages, and once I paid money I don't get many messages. Then on top of that they want more money to give me more exposure. It's a sad rip-off. When a person sends me notation of being interested I have to say --- yes, no, maybe --- and I can't first see his profile.

DO NOT WASTE MONEY ON THIS SITE! I've been using online dating sites for decades (off and on). Most are only mildly useful at matching based on all the voluminous info they ask for... This site, Zoosk, is a joke. Pay less when buying 6 months up front? For what? Their so-called SmartPick has no intelligence built in at all. I even tried wildly changing my search criteria and got the very same list of women who didn't at all match my preferences. 100 times each time through, I'd click through the list to set what I did and didn't like, only to choose dislike 100 times, with repeats every time.
DO NOT WASTE MONEY ON THIS SITE! They give you huge discounts because the money is non-refundable. Even if they failed completely and utterly to provide ANYTHING of value on the back side. Heck, the few good looking women all turned out to be false hypes to get you to sign up in the first place. Zoosk is about as bad as any false-front money scheme I've seen. I asked the to delete my account, remove any and all info from their servers. I won't get my money back, but I hope I convince others to stay away. They don't deserve to be in business. They should be shut down for the scam they are. DO NOT WASTE MONEY ON THIS SITE!

My Zoosk.com dating site account was hacked by someone else. Zoosk said their solution was for me to create a totally new email address and establish a whole new account. This was totally unacceptable that I should have to do this when I was the victim of the hack due to their own poor security. They did nothing to remove the false hack information and gave me the burden of correction. When I refused to obtain a new email address they cancelled my account. Only after strenuous objections did they finally refund my subscription.

I recently signed up with the Zoosk online dating site. Within a week I was thinking "Wow when you go on and you put in your special request it doesn't even do anything accurately." I put in height preferred, believes religion, ethnic, wishes, age, etcetera and you were constantly being contacted by people that weren't even remotely close to what your profile was. I had to block more than what I even considered interest and when I went to click on the interest when they would send me links "so-and-so is interested in you" I would put "Okay let's chat". And then when I would go to chat there was never no response. They would come up regularly singles in your area. Well I would consider my area within a 50-mile radius. They would be 100 plus miles away and they said that they would be in my city.
I would have people coming on and showing interest that look like they crawled out from a freaking Rock. Really worst site ever. I would recommend it to my worst enemy and I've been on other sites in the past. For instance Match and I did not have a bad experience. I just was wanting to try something different. It's been quite a few years and I called and cancelled my subscription after a week. They won't refund my money so I decided "Well deactivate me because I don't want my face up there. I don't want my info up there anymore." They would refund any of my money so pass the word on scam. Do not recommend this piece of crap site to anybody.

Zoosk has somehow changed my webform to a 'BILLING AGREEMENT.' Despite using my PayPal account to pay them thinking I would have protection from Zoosk being able to automatically pay themselves Paypal said the transaction was ok because of a BILLING AGREEMENT. Even if you join Zoosk for a 'one off' experience to see how you like it you will be charged again whether you like it or not. Do NOT join ZOOSK or pay them via PAYPAL. They will RIP YOU OFF with PAYPAL'S BLESSING.

Recently signed a membership with Zoosk.com and after 90 days I canceled my subscription several days prior to renewal. On the day of renewal they blocked me out of the site; 5 days later they posted a charge of $59.95 to my bank account, causing me a hardship because the bank charged me an additional $30 fee because I only keep enough money in that particular account. When I called them they wanted to cut a deal and refund half the money back. I spoke to several people that day before I could get my full refund. Now I'm working on them sending me a letter or email so that the bank can refund the $30 overdraft fee. They are a total rip-off, scammer, liar all in one!

After reading a few of these reviews I have realized I have made a mistake. I am having the same problem as a lot of other folks. Zoosk is straight up phony. There are no real people on this site. I have contacted 98 women and not one has replied. I keep complaining to Zoosk and I keep getting the same auto response. Zoosk will not answer my question and is censoring my story. I am demanding a full refund from them but I have serious doubts after reading these reviews. I will stop the payment at the credit card if need be. I don't need Zoosk to cancel my account. If necessary I will change my card number. I feel something needs to done about this. Maybe a class action lawsuit. I feel totally ripped off and pretty damn stupid for falling for this. Nothing like preying on lonely people.

I asked for a refund within 24 hours of using the site. Despite putting in specific search criteria I was being contacted by men outside of it. I had made a big mistake signing up to this site. There was no actual person to speak to, it was all done by email! They promised a partial refund, and that was at the beginning of July. I still have not received it! I have been on other dating websites, any problems I have had were dealt with by a human being on the other end of the phone, and dealt with within that phone call. I am in the process of reporting them!

Hello. Over here in England we have plenty of scams too!! On Zoosk, I supposedly have women viewing me and when I send a message trying to make contact, they say "I haven't viewed you or liked" you. This has happened so many times. We also have Plenty More Silver Fish where if you cancel your subscription, no one ever views you again! Bit strange, eh? I'm a genuine person but I do find some women just want to make the "conquest" but mostly because I'm well educated, I either intimidate or just drive women off! Coupled with the fact that (not being boastful) I'm quite good looking the rest of the women think I'm some sort of gigolo or Casanova!!

Zoosk is a total rip off. I cancelled my membership after 2 months and they blocked me from my account but, continued to charge me. I never met anyone! I don't think the site makes any effort to match you with anyone that meets the criteria that you are looking for. I never went on one date! I spoke to a few men on the phone and one man stated that he was a sadist/masochist and that he only wanted a woman that he could whip and beat during sex. He had all these clues, on his profile, that would only be understood by someone who was also a sadist/masochist. Another man, I spoke to on the phone, was still married living with his wife and three kids. His profile stated he was separated; that was clearly a lie.
Most of the men had pictures of themselves that were over 10 years old. In the first few photos, the men had hair and looked okay. After photo # 3, their pictures drastically changed; the end results were pictures of overweight, very old, bald men. These men clearly didn't read my profile, and if they did, they didn't care if they met any of my preferences.
I believe many of the profiles were fake. Their pictures resembled yearbook photos; I was looking for a man in his 40's. I mentioned that I had an advanced degree and that I preferred to meet a man who also had an advanced degree. Every guy's profile stated that they had an advanced degree but most of them couldn't spell or put a sentence together. If you are looking for a dating site, stay away from this one. I don't know any sites that are reliable or have any credibility. It was a waste of my time, energy, and money!

This site phishes other sites and sets up fake profiles so you will pay. I called them out and threatened to call the BBB and social media and they refunded me ASAP because they knew they were wrong. 20 minutes later I get a message from Zoosk that the guy I couldn't find that had messaged me all of the sudden sent me a message! I did another search for his profile and not to be found! Scam!!

I am a full member and paid $75... I already knocked 1000 member but none of them even said me "hi". Disappointed. All members are Fake... Don't waste ur money. Its total garbage...

Zoosk is a disappointment. I have created other online dating profiles with Plenty of Fish and Match.com, Zoosk is the worst! They will continue to charge you after cancellation. They refused to refund you. I had to change my debit card # to stop the payments. Then I learned Zoosk had a different definition for "deactivate" and "cancel". I deactivated my account, which takes it off the Zoosk search feed, but continues to charge you. There is no option to remove your debit card. There is NO "cancel subscription" button ONLY the "deactivate account" link. I tried Zoosk for a month and a half. Wanted to find men in my town of 90k people. Not too much to select from in the 43-53 age group. However, I went on five dates. Nothing serious developed.
My schedule got busy, I decided to cancel my subscription in mid-June. THEY CHARGED ME $32 FOR AUGUST! I have emailed customer service four times. Only robo-response emails when I contacted them to confirm the cancellation. (They do not answer their phone.) I will not go back to Zoosk. I will tell friends looking for an online dating experience to NOT try Zoosk.

I saw an google ad and made a free account on Zoosk. Then I was lured to make a paid membership account on Zoosk. When I put in my credit card details I was thinking and it automatically processed my payment without even clicking on payment processing button. I should have read these reviews, it's a totally fake website. All profiles are fake and scam. Now I will go to every forum to raise my voice against this scam. And I will also do the chargeback on my credit card soon. It's the scam of the century.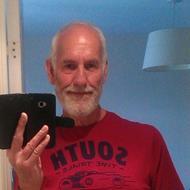 Here in the UK, Zoosk has a massive issue with male scammers. In or out of drag, they pop up in vast numbers every day claiming to be women. Whilst Zoosk has strict controls over signing up new male members, no such controls exist for new female members. As long as he claims to be a "woman" every scamming crook is welcome on Zoosk in the UK. Zoosk in effect provides a really cheap easy to use platform for scamming, and clearly gains from this as part of its business model.
My own experience with Zoosk over my first four weeks has been horrendous. Everyday Zoosk has filled my "Search" (opening selection) with scores of revolting scamming men, to the extent that it's been extremely difficult to find what few women are there. This is also particularly unfair on genuine women members, although I have managed one date so far. Zoosk allows you to report and block "fake members" but the system is totally in meltdown. You can do the report one minute, and five minutes later the disgusting photo is staring again at you out of the screen. I have "reported" the same man (not even in drag) more than five times this afternoon, and still the vile scammer is in complete comfort looking out of the screen at me.
I have paid for six months membership (five more to go), and now feel violated and abused by Zoosk. As a wonderful way of rounding off Friday afternoon, a Zoosk administrator has taken it upon her/himself to block my account altogether. This is a nasty organizations that exists mainly to facilitate scamming and profit thereby, at the expense of UK men like me. In effect, Zoosk is just one massive UK scam! Fortunately my one date (We don't need Zoosk for making contact.) can be followed up despite Zoosk blocking my account, and we are arranging our second date this weekend by ordinary gmail. In conclusion: Zoosk in the UK seems focused on providing what could be the most user friendly (for scammers!) platform from which to target men like me (age 67). The Zoosk subscription is cheap for scammers who are on-line "chatting" all day everyday, and for them it must work very well, maximizing profits to Zoosk.

I am so angry and frustrated because Zoosk is a scam, an online fraud and thieves who ripped me off and charged me almost $40 and have emailed them, and called a dozen times and haven't had any response at all, and charged me double for special of theirs and you cannot respond to messages sent to me after I subscribed to them for I am disabled and a Christian man of god seeking a lady to get to know for I haven't been with lady for 16 years and I am a man of integrity and live on disability and for the lord Jesus daily!
I Trusted them and they are frauds stealing people's money preying on men like me just seeking friends and long term truthful ones that may be able to have a relationship with, but got ripped off!!! My god knows and will answer to almighty god for such sorry conduct with public and need to be locked up the sorry evil phony hypocrites! I want all my $40 back for I don't have money to throw away! Can you please do something, show me justice for heaven sake! Thank you.

Stay away from Zoosk. It is beyond a total ripoff. First, most of the people depicted as on Zoosk, aren't actually on Zoosk. They won't respond because they don't exist. But the bigger ripoff is this: Once you get on, you CAN'T GET OFF! It should be a simple thing: go the website and disenroll. Nope! You can't disenroll from their website. It sends you to iTunes, where you can't disenroll EITHER! It turns out, you have to be an Apple iPhone expert to disconnect from the service. I'm not. Are you?

Zoosk is a scam online dating site. Robotic Automation Website, Fake and Phony Pics and Profiles, all lies to make you a paying customer. Phony reply messages and no real people respond only unattractive people. They use phishing and messages to make you think there is a Live Member on other end but in reality a Bogus Scammer on a computer you're actually sending messages to. It is Fraud of the worst kind like a rigged craps game prey on lonely real people to steal our money. Shut them down. All online dating sites need investigation preying on us consumers. It's awful and a disgrace. Post this on Zoosk complaints.

I created an account last night, set it up, nothing inappropriate and all truthful, and then paid for the membership. In the middle of the night a Zoosk administrator cancelled my account and deleted my profile but the charges are still pending. So now I need to fight that. Absolutely ridiculous.

I had tried Zoosk about 2 years ago and decided to try again. The problem before is even worse now. Members should have a license for phishing and catfishing... And to even try to navigate the site is a joke. The only thing you can do when you are searching is " Like, Not Like or wink - so, you receive all these "so and so liked you" and if you look then they get a message "so and so viewed you." It's the online dating version of a Ponzi scheme... And the catfishers are prolific. AND they have been picture, phone, and Facebook verified - what a joke! And then try and cancel the auto-renewal and your profile - that's like asking for directions to the Lost City of Atlantis... Save your money and get a massage!

I keep on reading about it being a scam lol. I met over six men in this site!!!! I was only on it for one month then I met someone, and every single guy wanted a relationship but at the end they didn't work but were good men. They were also good looking men lol so those things about being only fat and old is bs!! Also, I ended up meeting my husband on this site!! We got together fast and then after three months he popped the question (we got married)!!!! I have now been married for two years and he is a great man!! He also has a great job. He is a professor (sweet, cute, trusting, honest). So if someone wants to meet good men... go here. Match.com I met a cray cray so I wouldn't recommend that site... plus it's a lot of bs wasting time. Zoosk if someone wants to talk to you they can right away.

Zoosk quantitative analysis - Description: Sample size: 100 "messages sent". Sample area: 20 miles. Response (%): zero. Findings: The above data indicates to this user that the service is operating in a fraudulent manner. I'm no Casanova but even my lowest estimate proved unrealistic. Conclusion: Let the buyer beware.

Just signed up days ago for 6 months, having issues with verification because I don't own a cell phone tracking device, I have sent numerous e-mails via customer service but no response. The matches they pick from computer are not even accurate or real. All I get is older women far above my age bracket I requested and not one response. What a waste of time and money. Good luck trying to cancel the automatic renewal. Another Facebook, Zuckerberg money scam. I learnt my lesson. STAY AWAY!

This site is a scam, it shows good looking men to get you in. The men are fat and not what they say they are. You block these men that continuously contact you and they are never blocked as they keep contacting you. The carousel is the same old fat old men. People say they are viewing you and when you ask them they say no, and then they say I am viewing them or winking them and I am not. This site is a one massive scam. They never respond to your emails either and you can't take a break as it cost you to rejoin each time, what a joke. Do not join this site.

An awful scammer I had on another website was on Zoosk for a very long time. I would not trust them for even five minutes because they allowed this guy on their website! I think some websites like the scammers because the scammers pay them so that they can victimize you! My question to all who say they got gypped out of money on this website or any other is this: Why in the world don't you contact your bank or credit card holder and stop the payments to the crooked website or use the bank to get a refund? Are you too shy to talk to someone who can get your money back or stop payments? WHY DON'T YOU DO THIS? Did you not realize that you have this option?
Company Name:

Zoosk

Website:

https://www.zoosk.com/