Consumer Complaints and Reviews

Subscription auto renewed and I was only given $175 out of a $288 renewal fee and this is within a 48 hour window of being notified of the charge. This is extortion in a grand style when you consider the number of people who sign up and get caught in the process. Do not sign up unless you like giving money away.

It seems like Match has a bunch of fake accounts. I bet they create accounts or even copy accounts from other cities to make their product seem more useful. I tried sending a bunch of winks. There seemed to be some type of auto reply system because there was around 5 type of message templates that they used. After sending messages a majority of them did not reply. I also tried sending personal messages to about 70 individuals, in which only 12 of them actually viewed their message. Either match.com keeps old inactive accounts, or they purposefully set up those accounts to dupe guys into signing up for the $60 membership. I wish I could have my money back. I think someone needs to take match.com to court and sue them.

Match.com are a bunch of losers and hope they go to hell. I have paid for 3 mo membership. Never again. They have figured out a way to call the dating site a cool name, start a new website with a new name and then scam people. This seems like their business motto. I think if I was to sign up on multiple sites, the profiles would be the same. I made a mistake. DO NOT sign up for match.com especially if you are an average looking guy like myself. Spend the money to take a nice lady out instead. Match preys on victims like us because they know it's hard for us to ask women out in person.

I created an account from a link on FB. Then I couldn't get back into the site because there was an error on my email address that I wasn't aware of when I created the account. Because of that, I was never able to use the service. I tried to cancel the service and delete the account right then and there. There was no Customer Service number. So, I called my bank and asked them to block that service from making any more charges on my account. Then, about a month later, my account was charged another $40! I was finally able to find a customer service phone number after I emailed them and the girl on the other end refused to refund my money, was rude to me, and then hung up on me!

They tell you that if you don't find love in 6 months, you get 6 months free. So, I jumped through all the required hoops to get the additional 6 months and thought I had the next 6 months free. It is just a scam to keep you from cancelling your account so they can sign you up for another 6 months at their most expensive rate. I immediately cancelled my account and they said it is cancelled after 6 months, but I am on the hook for something that I am receiving no services for. How is that legal? It is stealing. Someone needs to get a class action suit against them going.
How do I know I can trust these reviews about Match.com?
721,363 reviews on ConsumerAffairs are verified.
We require contact information to ensure our reviewers are real.
We use intelligent software that helps us maintain the integrity of reviews.
Our moderators read all reviews to verify quality and helpfulness.
For more information about reviews on ConsumerAffairs.com please visit our FAQ.

They continue to bill for poor service. In 2016 I got billed every month AFTER I quit for 4 straight months! Once I was billed twice in a month. I called and at first they denied that they billed and when I pressed them and provided the details the rep promised a refund. Never got it. Then the next day I got billed again. I finally had to close my account and open another one.
I find other dating sites more or less satisfying and they don't steal from me. Some of them even free. Match has been sued for setting up fake dates right before the billing cycle ends and is a known headquarters for sex offenders. I believe the company is run by criminals and felons and am considering filing a complaint. I believe this company should be investigated and those involved with it should be locked up. Most people seem to brush off these concerns but this is the ONLY company which seems to have these problems. Good luck to everyone out there who are considering doing business with them.

I joined a few days ago and got sucked into 6 months 60$. The first few days a lot of interests coming and got a few messages. Out of all the messages one responded once and just disappeared. The others, would click interested and lo and behold: their profile is hidden! Also no picture profiles and got contacted by foreign people that probably aren't women. This is classic scammers they aren't weeding out. I'm angry I got scammed and may just report this site to the Secret Service about foreign scammers attempting to scam. Enough is enough with this!

I was encouraged by a co-worker to join Match.com as she did years ago and found her now husband. Anyhow, I thought I would give it a try. I signed up for the free trial but like others could not read the messages that were being sent to me and there were a few so I decided to join. Paid 135 for a full year. Next step fill out all vital info, upload pics, and wait for pic approval. My pictures were approved and everything seemed to have been working. I text one person back stating I just joined and was getting familiar with the site. The next day my account was locked and the error message on the login screen stated, "Your account has been deactivated. Check email for Match communication."
I did not receive an emailing explaining why my account had been deactivated so I sent an email to Match explaining that I could not get on and explained the message I received. The tech person responded and said he would turn it over to the appropriate department. I then received the most BIZARRE message from Match. This is nuts... "Please know that due to our Terms of Use your Match account has been terminated. We believe this action to be best for our member community." LOL, OMG, and every other acronym. This is hilarious. If you see me you would be ROTF, as I always get great compliments on looks and personality. I should be guarded, not those fake people I have read about in other reviews.
Anyhow, so I respond to the email once again as the message gave no explanation as to why my account was terminated, only to read through the terms and conditions, basically figure it out!! So then I call Customer Care because this is all too strange. The lady on the phone asks me to check my email as they just sent me communications about getting a court order in order to obtain their reasoning for terminating my account. OMG, I could not make this up!! I have to go to court for them to release why they discriminated against me is basically what I am gathering here. Please people do not waste your time, effort or money on this site. At the bottom of this page you will see them advertising. Don't fall for it. Their reputation has changed for the worse and this is a prime example.

Match.com has been the worst nightmare in my life since my husband passed. They have more phony profiles than you might imagine, and to put the icing on the cake, some woman hacked my account and took it over. I tried to log into my account, and got an error message that my account was locked. This woman had contacted several men, and got one of them to give her his telephone number. The emails came to me, so I called him to let him know what was going on. He and I talked for about 30 minutes, and I then sent another email to Match. (The first email was the "Why is my account locked???")
Both emails got the same canned response. I cannot find a way to get to something with a pulse. My subscription runs out in 12 days, and I had it set to NOT automatically renew. If she found her way into my account, she can change that. Having been a victim of identity theft in the past, this has me quite freaked out. If I don't hear from a human being at Match by noon tomorrow, I will be contacting an attorney. I don't see how they can legally lock you out of your account and not talk to you at all. How do I know that the slime ball who hacked me isn't in there having a field day???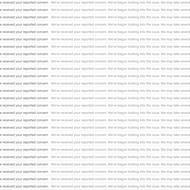 I have to say I used Match back 2011, had a really good time with it. Now fast forward to 2017 and it has become a fake profile spam heaven. I get about 5 fake profile likes a day. I end up having to screen fake profile for Match and I'm pay member. I have used free dating sites and never had this much fake spam profiles. I took a screenshot so you can see. Don't use it.

I am very dissatisfied with Match.com. I would not recommend anyone to waste their money to even bother signing up. In the beginning they introduce to you the different plans/subscriptions and the price for each of them. Then if you decide on going with the cheapest plan, they have their fine print bs that they use to rip people off. With them knowing that majority of young people are not going to read fine prints, what they do is they automatically withdraw money from your account after the one month you originally signed up for.
Now, if I wanted a expensive subscription that's going to last me 6 months etc, I would have chosen that from the beginning and not go with a one month subscription, which is what I expected to get and not them resubscribing me and taking my money on their own. They are a bunch of thiefs. Then they wont refund you your hard earned money or make you speak with a manager etc. Not to mention all the same people on the free sites are on there so therefore, you might as well stick to the free sites. For whatever reason you decide on paying money to meet quality people that's looking for something "real" because you cant find that on the free sites. It's no different on match. And all those good looking people they advertise is another bs.

I recently had numerous amounts of emails from this dating website telling me that if I join this dating site I would get the first month for free. Initially I logged in, put in all my details and photo-essays, and I over the next few days a had a lot of likes, interests, and messages, but I was not allowed to see or read these interests and messages unless I subscribed which apparently first month was for free so I subscribed and automatically $169 was taken out of my account on iTunes which I'm disputing of course. But the odd thing is after this so-called membership was finalized I have no likes, no interest, and no matches as opposed to these daily likes, interests, and matches I was getting everyday when they wanted my money. Scam alert+++. Don't be fooled by these scumbags.

I should have taken the advice of my friends, and from the countless reviews both listed in the App Store and from many sites online. Absolute waste of money. If I could give it zero stars, I would. One of three things has happened to me and will probably happen to many others: You receive messages from others who you are CLEARLY not attracted to. I thought Match.com would weed out these people based on my set preferences, but I guess not. Not the worst issue though. (However, I did read that there are A LOT of fraudulent profiles so beware.)
Out of the hundred messages I sent to the gentleman I was attracted to, maybe only 3 responded. Keep in mind most of these gentleman seemed mutually interested as they either liked one of my pictures, "winked" at me, favored me, or checked off they were interested. No, I did not expect to hear from every gentleman I messaged as I'm sure some didn't share the attraction, which I certainly don't take personal... but I didn't expect to hear back from SO FEW men. Ridiculous. I've heard the part of the reason is that most people don't pay for a subscription so they can't respond. If that's the case, maybe Match.com should be members only, so this doesn't happen and get someone's hopes up. Anyway, I digress. Finally, out of the couple gentleman that did respond, they only sent one or two messages then you never heard from them again.
So it doesn't work for me. Maybe Match works for others, I don't know. But that's not the worst thing. The absolute worst thing is their customer service. I could care less that I didn't have any luck with this site, I'm just utterly disappointed in the company. I called Customer Care and they firmly stood by their b.s. refund policy, meaning simply put, they won't give you one no matter what. Their product clearly didn't work for me nor has it for many others, so they should at least provide some sort of refund, even if only a partial one, instead of screwing people out of their money. Like many have said, this is how they earn their money. Not by providing a great service and product for consumers, but by baiting people in to use their site and then taking their money without any hope of refund! What a shameful way of marketing!
I've lost almost $60 for a membership that I won't be using because it doesn't work for me. I can't do anything about it now other than to use my experience to heed warning to others. Best of luck fellow online daters. You're better off going with a free dating site and hoping to find the rare gentleman who's not just looking to hook up. LOL.

So I did OkCupid and POF for years and I figured... whatever, Match charges a lot of money so people must be serious... I was dead wrong. Immediately upon signing up I found out that all the profiles I was looking at were robots. They didn't even try to conceal that fact. The very first day on Match I got 11 likes, of those 11 likes I got cat fished 4 times. The others were all automated and didn't have anything on their profiles.
Match.com uses a third party affiliate to create accounts to lure in people. They steal massive amounts of pictures and somewhere in the Philippines there is a warehouse full of dirt poor Asians creating accounts on computers built in the 90s. This website is a complete and total waste of your money, and honestly someone should sue them. They misrepresent themselves as a leader in online dating, when they are not. Save your money. Go to POF. I've met 4 people who got married to people from POF. The general consensus is that Match is trash. Read my review, read the other reviews, and make the right decision. I know being alone hurts, but being alone and $70 poorer feels worse.

This website should be condemned immediately. That is how bad the spam on this site is. And to boot, customer service rep didn't even care one iota. I asked to speak to management after he said he can't help me, and he denied me, The nerve of them to take my money and refuse to refund me after my account was blown up by fake accounts. Classic bait and switch. Stay far, far away from this dating site.

I signed on in 2011 & every time I put the age group: 20-40, the website would switch it to over 50, because I was 51 at that time. I sent Match.com an email about it & they closed my account overnight & issued a few refund & stated that: "A man your age would obviously be better off with someone older than you!" I have never been married, no kids, no family. That is what a dating site is for. You put your parameters in & it is supposed to give you what you are looking for. A total screw-around. A rip-off.

Signed up for Match for 2 months and within 10 days removed my profile! 9 out of 10 contacts were scams or young women trying to lure you away from match! Complained to match twice and nothing. They did not care about the problem! Pathetic service and their ads are totally bogus! When a site has to warn you about sending money to scammers they are providing a wide spectrum and customers to dishonest people!

Match.com is full of romance scammers. My fault, I fell prey to one with an elaborate story that cost me more than $60,000. Others just wanted one night stands. Still others complained when I wouldn't drive 30 miles for a pizza because I had had one glass of wine and did not want to risk drinking while driving (this was followed by a vicious text breaking off the relationship). Match.com has been a complete nightmare that has affected my mental and financial health. Stay away!

Best thing to do is to avoid signing up at all costs. They have purposefully structured their website, business and small print to make it nearly impossible to unsubscribe. Their contact details are hidden and can only be found by reading through the FAQ's. Automatic renewals can only be cancelled by actually phoning them and can't be cancelled while an existing subscription is still active. So if you try and cancel on the day of expiry it is too late because the renewal has already kicked in and you are bound to pay for another 6 months.
The site is designed to hinder busy individuals from being able to unsubscribe and luring them into continuing to use their site as they have to pay for the additional subscription period anyway. I can only describe them as modern day criminals who have found a way to steal from individuals legally. The site itself is quite user friendly and there's quite a lot of activity on there so for those who can afford the time they may be able to find on there what they set out to look for.

After a breakup I signed up for this website and never even really used it. I believed I had cancelled the account shortly after I had opened it, but was told the account would remain open until a certain date. I never logged onto the website or used it all since then, until today. I learned today that I was charged for an additional 6 months and could only receive a partial refund, so I still had to pay $50 for something I haven't used in months because they like to hide things in the fine print. This company is horrible. You cannot find a phone number and even when you do they're rude, they don't give a damn and they just thank you for calling and hang up on you. A HORRIBLE BUSINESS!!!

With having no luck... the site is a paid porn site. If you looking just to hook up this is the perfect site for you. This site has no substance. So my account gets hacked and they tell me I gave my password to someone else. I advised that it was not the case. A completely different person information came up when I logged in. When I contacted customer service they had me on hold so long it was ridiculous. This is worthy of a lawsuit. Customer service is terrible.

I have been using Match for over a year now and I was blocked for no reason. I received an email it says that I violated the terms and conditions. Tried numerous emails to find out what exactly I did wrong and I did not receive an answer. Finally they sent me this stupid email. "Good morning, We received your inquiry requesting information about your Match account. Due to our privacy practices, we cannot disclose specifics about any Match account, including your own. If you wish to obtain additional information, a valid subpoena, search warrant, or court order directed to Match is required. Until we receive a validly-issued subpoena we will not be able to provide the requested information and will not respond to future submissions." TOTAL SCAM! THIS HAPPENED TO MY FRIEND TOO.

I joined Match.com with intent of meeting someone. I was confronted by 6 different scammers in one day! I contacted Match.com immediately to report the incidents. I was told they would investigate these allegations. I asked for a full refund and was told they do not give refunds! Make sure to read all the disclosures before you become a member, and beware many fake profiles on these dating sites.

Well, I foolishly tried again 2 years later hoping that their site had improved for one month. What did I get? What I got was time wasted and about $40.00 taken out of my bank account. Who did I meet? People who had stolen identities from other people and people falsely claiming that they were people that they weren't. I got a little suspicious about the first person I met because they said that their income was over $150,000 and they did not know how to spell or write a sentence. I did a reverse image search and did document to match the fraud. I also contacted the person whose picture and identity that was stolen. That person was also using a dead person's identity. I also documented this to Match. Did they thank me? No and they refused to refund me after I was on that site for a few days.
I decided to check it out again this morning just to make sure that what I perceived was correct. What did I find? Another man that had two profile using the same picture, but with two entirely different profile content. Both claiming the same picture (Jokie (a jokester right before our eyes) and John --both 74) and it was all a lie. I contacted Match chat again and asked them why in the heck they take people's money without checking the person's identity or doing a background check on the person. Guess what? They don't care. I asked again for a refund and they said no.
This company is all about grabbing your money, not caring about you actually meeting a real person. Being entirely insensitive about protecting those who pay them, and ignoring real complaints. I researched and did all of this and was still charged $40.00 for one month. No thanks. They should be taken off the internet and banned from television. It's all about deception. Luring people in that are single and vulnerable and then taking their money and giving them emotional grief.

I went online and canceled the subscription BEFORE the end of the 30 days and even though the website stated that the account was canceled, they billed my credit card anyway. When I got a notification that someone had sent a message to me (as in a potential match) AFTER I canceled, I clicked on the link in my phone app (that I hadn't deleted yet) only to see that my account was still active. I then called Match and told them that I had canceled two days before the 30 days and they stated that they always send a cancellation e-mail if the account is canceled. They did not send one when I canceled online. They accused me of lying about the cancellation.
I contacted my American Express card and refuted the charge only to have Match.com send a notice back to AMEX stating that I "used" the service after the cancellation date (which is the only time I actually accessed the service when I received a message alert and hit the link in my phone app) when I realized that it wasn't canceled. I called them and told them that they did not send a cancellation e-mail. AND as you can see on this ConsumerAffairs site... I'm not the first person they did this to!

Called to cancel the next day after signing up noting that they adv. you could cancel anytime. Not true you can only cancel the renewal. Cost me $ 227.00 and no refund. A great business for a senior to get shafted by. I wouldn't mind paying for a whole month or even a quarter but to get stuck for the whole year, not nice people to do business with.

After having absolutely no luck on this dating website for months I gave up, and decided myself into accepting the fact that I had just paid for 6 months of membership. When I went to cancel my subscription I was informed that my account would remain open until my 6 month membership was over. So, I just left my account open. I had no idea that without any notification (email, message on the website, etc.) they would just charge my card for another 6 months when my initial membership expired, but of course they have this stipulation tucked away in their Terms and Conditions, which nobody reads. For this I am at fault. However, how dare anyone even think about taking my money without asking for it, or even informing me that it was about to happen. I believe this to be a scam, and extremely shady billing practices.

Site has legitimate members but terrible membership renewals! Be very careful when you "deactivate your profile". Common sense says if you deactivate it you are no longer using it, but Match will still bill you for renewal. This is where you discover they are not a reputable company. If my XM radio renews at an astronomical rate, I can cancel, pay the pro-rate for a day or two and get my money back. Not so with Match. They will charge you $119 for 6 months, tell you they have a no refund policy.
After some arguing they will agree to "generously' refund 5 months membership and credit you back $69. They have raised they're one month rate to $50 a month!!! In order to rip as many people off as they can. I told them not to issue a partial refund as I will get a full one through my credit card company which I did. I did meet a great girl through the website who is now my girlfriend but I will not recommend site due to the shady renewal policy. Btw they don't send any sort of email prior to it renewing, they just charge your card.

They tell you they will give you a free trial. But I should have seen the red flag. Nothing is ever free. I tried not even 24 hours and did not like it. I wanted to cancel. They said since I looked at the site I had to pay. It's a scam and a rip off.

90% of all communications in my first week as a paid subscriber were from free fake fraudster profiles. I requested that Match.com stop forwarding free profile contacts to my account. They did not do so. This industry needs regulation to ensure a minimum expected level of safety when paying for subscriptions to their service. Know that if you choose to subscribe to Match.com you will be bombarded with fake fraudulent profiles, and get charged handsomely for the opportunity. Just say NO.

Mark BrooksOnline Dating & Matchmaking Contributing Editor
Harvard Business School graduate, Mark Brooks, has been an expert in the Internet dating business since 1998. He is currently the CEO of Courtland Brooks, a consultancy agency for the Internet dating industry, and runs OnlinePersonalsWatch.com. He prides himself on being a New Media Futurist and can be reached at LinkedIn. More about Mark→

Match.com is one of the biggest and best-known online dating sites in the United States. It has been helping singles find partners since 1995, it now serves people in over 24 countries with sites in 15 different languages.
Profiles may include several photos: Users can provide photos of themselves in various settings as well both full-length photos and headshots to provide the most accurate information about themselves for potential matches.
Advanced search algorithm: Users can choose both physical and value-based attributes to search for, improving the quality of the matches they find.
Anonymous email network: Users can email potential matches through Match.com's own messaging service, allowing them to keep their identities and contact info private until they are ready to share it
Partners with sites in various countries: Match.com partners with personal ad sites in several countries so that international users can find their perfect match.
Profiles are screened before being posted: Match.com staff screens profiles and photos before posting to ensure only appropriate information makes it onto the site.
Best for People looking for long-term relationships, people looking for short-term relationships, and people looking for a large dating pool.
Compare Online Dating Websites & Services
Match.com Company Profile
Company Name:

Match.com

Website:

http://www.match.com/cpx/en-us/match/IndexPage-17/