Consumer Complaints and Reviews

On April 2, 2017 I went to buy hair color which was 6.49 and second 50% off. I told the salesperson I wanted my hair color to match my eyebrows. I told her 4 times and she still didn't get it. She thought I wanted my eyebrows the color of my hair which was brassy red from bleaching. She told me to get golden brown which I wanted light ash brown. She told me she had to work at the register and will be right back because she was the only one. I waited and she never came back.
So I got the light ash brown and I had no idea I was supposed to get the developer to mix it with. I told her I wanted my hair the color of my eyebrows and she said "oh it busy" so I misunderstood. She should have asked or told me about the developer. I went home and tried it and the second one also because it did not work. I DID NOT KNOW I HAD TO MIX WITH THE DEVELOPER. I went back to tell them my experience and I was very upset. I spent 9.00 and the salesperson told me I was supposed to mix with developer. That all Sally products should be mix with developer. How the hell am I supposed to know that and the salesperson brushed me off. I mentioned I should get at least a store credit. I was told no because it has been used. I WILL NEVER GO OR BUY FROM SALLY BEAUTY EVER!!!

Sally's does NOT take care of their customers. The manager didn't give me the warranty, that's also through a third party **, that I wanted on a piece of equipment. So when they started messing up, they wouldn't return them for another pair, corporate has horrible customer service. And the sales chick who was fine yesterday was horrible today. Now I'm out $130 and 2 pieces of equipment that I need for work every day. Thank you for being so terrible, I will NEVER be buying anything from Sally's ever again.

I went to purchase 50 volume hair developer. I was told that unless I was a licensed stylist, I could not purchase. The hair color was for a wig not my real hair. Now the nearest Sally is 30 minutes from my house. So I wasted gas and time for nothing. What Sally didn't sell me, Amazon did and quite quickly from the convenience of my home. THIS is exactly the reason Amazon is putting these horrible brick and mortar stores out of business and rightfully so.

I had a horrible experience in the store with the salesperson In Warren Michigan. I was trying to buy a purple shampoo which I have no knowledge of how to use it or what kind I should get so I went to the store. Salesperson greeted me by saying "wassup? What you need?" First of all that's not how you greet the customer! So I told her what I'm looking for. She directed me towards it and then walked away.
I was trying to ask her some questions about the product. She had a nasty attitude. She was not helpful. So I told her she don't need to be rude. I'm just asking a question. She told me that I'm stupid. All I have to do just read the Direction how to use which is behind the shampoo bottle. I have never been assaulted like that so I just walked away telling her that she shouldn't be working in customer service if she can't handle customers, her response was "yeah maybe I shouldn't. you don't have to come to the store Again." WTF. I will never shop at Sally's again!!!

I spent over $100.00 on products to go from black to blonde, bleach my hair then put gray into my hair. It didn't work. I'm very upset. I bought & followed the directions the employees suggested to me. I will not buy any hair products again from Sally's.
How do I know I can trust these reviews about Sally Beauty Supply?
741,284 reviews on ConsumerAffairs are verified.
We require contact information to ensure our reviewers are real.
We use intelligent software that helps us maintain the integrity of reviews.
Our moderators read all reviews to verify quality and helpfulness.
For more information about reviews on ConsumerAffairs.com please visit our FAQ.

I went to check out and use cash and they would not accept a large bill. They are a large chain store and it's unacceptable. There is no sign stating that they do not accept large bills. It was an inconvenience for me and the explanation was poor with no apology for my inconvenience was given from the manager. This is bad business management. Post a sign!

I have been going to Sally's for years now. Most of the time I go to the Draper store but I was in South Jordan so I stopped by there instead, and I have never had such a bad experience! The manager with long purple hair was so disrespectful and rude I will never go to Sally's again! I have never been so disrespected that bad in any store! I highly recommend no one go to the South Jordan store. The two Mexican girls are stuck up and very rude. I don't see how they still work there because I'm not the first person that has gone through the same thing I did. I hope management fires them because I will tell everyone about how bad the customer service was.

I am a hairstylist, and I typically go to State Beauty Supply for my hair color, but I just so happened to be coloring my own hair one time and Sally's was much closer for me. I decided to go in and have a look at the choices of vivid colors Sally's had to offer. I was pleasantly surprised to find an array of Demi-permanent vivid hair colors! They had so many different shades of blue, which was exactly what I was looking for. I purchased and was not disappointed. The color was as vivid as I would have hoped and it lasted for longer than some of the actual professional I've been using for years. I was definitely very happy with the purchase.

The promotion on the flyer and website say "buy one get one free" for $179 for a wall mahogany station. I ordered it online on their terrible web site, didn't tell me how long the shipping would take, but I guess I didn't mind since the shipping was "free". I received ONE item about a week later. Where was the other one that was free??? I asked the UPS guy and he said it was just one box. So I call Sally and they tell me that I needed to buy TWO items to get TWO free -- this is what the woman on the phone told me to keep in mind "for next time"! Are you kidding me?! Nowhere does it say BUY TWO GET TWO FREE! It's completely absurd! Then she told me she would place the order to have the item shipped, like she was doing ME a favor!!! Wow. Kiss my **... I've yet to receive it, and I just sent an email today and I'm calling AGAIN tomorrow. Like I have time to wait on the phone...

I had an online order and waited 3 days and still not shipped. I called and canceled the order and cannot be refunded until the 4th of the next month... which is actually 12 days... Seriously? It took 2 seconds to take my money but 2 weeks to give it back??

Shipment time is horrible. No tracking number. Took Sally Beauty 5 days from order date to ship order. I order online all of the time, from places further away than Texas, free shipping, mind you. And, they have never taken this long!!! Just spoke with a Sally Beauty Rep. Was told I should receive it on Wed., Jan. 11. The order was placed on Jan. 1st. The only reason I ordered online was because my time is limited, and didn't want to drive to a Sally Beauty store. And, the shipping was free. Had I known it would take this long, I wouldn't have placed the order online. Lesson learned!!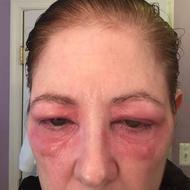 I suffered a severe life-threatening allergic reaction to the ION semi-permanent hair dye sold by Sally's which claims it contains no PPD chemicals or otherwise harmful ingredients that can harm humans. My face blew up to twice its normal size, my eyelids were swollen shut and my eye sockets had 2nd degree burns. I was forced to seek emergency care and an allergist who told me that the dye contained a harmful chemical that when oxidized in application use can cause a very serious allergic reaction which could even lead to anaphylactic shock. I had to undergo medical treatment for 10 days with steroids and topical agents to help resolve and counteract the damage done to my upper face area. This should not happen to anyone, and the box contains false drug interaction information by stating it is PPD free when in fact it is not.

Ordered from this company twice. Canceled the first order because of the misleading shipping time. They claim: Processing time: 3-5 days. THEREFORE, paying for priority shipping, expedited, etc. doesn't matter because it will still take the amount of time for processing to clear your order. On my second order, I was refunded $1. Yes $1 because I paid for priority thinking it would be faster, when a customer rep told me that it's just the same as shipping only $1 dollar more. SUCH A SCAM AND WASTE OF TIME/MONEY.

Bought a new blade set for clippers. I wasn't 100% sure I was getting the correct blade, and I told the sales woman this. She sold me the blades ($50). That night, I realized they were the wrong ones just by looking through the packaging and seeing that the mounting holes were not the same as the ones on my machine. I took them back the next day, and they would not take them back. They told me "no exchanges or refunds on blades".
They NEVER told me this when I bought the blades, and there is no sign indicating this. And let me be clear. These blades were UNOPENED, in a hard clear plastic heat-sealed package. You would have to cut it open to get the blade out. I had to call a corporate number, explain the situation, and after a lot of wrangling on the phone, they grudgingly allowed me to return them for store credit only.
How's that for service!? They do NOT carry the blades for my machine, cannot get them, did not tell me there are no returns when I bought them, and still would not give me my money back. So I'm out 50 bucks. The only thing I can do is use it as "store credit" for stuff that I don't really need. Never again. This is deceptive, horrid customer service.

After receiving what I thought was a great coupon book from Sally Beauty, I gathered a few things I usually purchase and then asked for help. According to the ad you could purchase hair dryers and receive a free tool. The lady told me she had to ring up customers and she would be right back. I was standing very near to the cash registers and she kept ringing people while another employee just stood there cracking jokes. He did ring up one person but then went to the back again, leaving me waiting once more for a total of 15 minutes. Once the lady finally came back I asked her about the hair dryers and I wanted to purchase one of them and choose the free tool (really did not need a free tool). The ad clearly states this hair dryer was $57.38 for both. Once at the register the 2 rang up at $114.48.
She would not let me use the coupon and the ad clearly states "see back, $76.49 without coupon: without coupon reg. price $114.48 " and when I told her I did not want it she got angry, tossed the items into a bucket and acted all mad because I did not want to pay that much for the dryer which by the way I can purchase the same one at another store for $49.99 (and I did). I have never been treated that bad at Sally before and really don't know I will go back to that store or any other Sally as they don't stand by the ads. This employee/store manager did not even try to offer me another hair dryer. Bad for business. Sally you might have lost a loyal customer.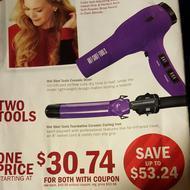 False Advertising and poor customer service: Today I went to purchase the "two tools one price" Hot Shot curling iron and hair dryer advertised "$30.74 for both with coupon." It said under that, "$40.99 without coupon." I handed her my coupon and she rang it up and then said the total was $40.99 plus tax. I reminded her that I had the 25% off coupon and she said that's what it was with the coupon.
Now, I'm not stupid so I questioned on how that could be. She called the manager over and I showed her the flyer I received in the mail. She said I couldn't have it for the $30.74 because I wasn't a preferred club member. I am a club member and I said the ad had no disclaimer stating that I had to be a certain level to get that price. I have a Bachelor of Science degree in advertising so I showed her my flyer and my name and address on the back and asked why did they send it to me if it was only meant for preferred beauty club members? No answer.
I said I didn't want it then and that I wanted my 25% coupon back. The clerk then said that she shredded it so she couldn't give it back to me. UNREAL!!! I read some of the other reviews on this site and I have also experienced things like those myself and this was actually the last straw. One thing I did do was call the store manager and after her snotty attitude, I told her that I would not be shopping at Sally Beauty again. There are umpteen beauty businesses competing for our money so I will take my money elsewhere.

The Sally's stores in Memphis remove their sales advertisements for sale items and special offers about 2-3 days prior to the sale ending. Locating the buy-one-get-one sales is kind of difficult when the advertisement has been removed.

Shopped at Sally's in Brunswick, OH for a resupply of a product I liked. Noticed signs stating "Buy 2, Get 1 Free" over all products for that brand. Bought 2 additional items, although I was not shopping for those items. Also picked up two additional items not on sale. Went to checkout. I'm a "Beauty Club" member. Didn't notice my receipt until after I got home. NO FREE ITEM! Double checked on their website and it states CLEARLY that the products were as I thought, BUY 2, GET 1 FREE! Should have come up automatically but it did not! Yes, the cashier should have been paying attention if the sale was not in their computers but in this day and age, it should have been in their computer already!!! CHECK YOUR RECEIPTS BEFORE LEAVING THE STORE, especially if you expect to get benefit of the sale!!! Now, this requires me going back to have my charge adjusted. If they DO NOT... it will be my last time in their stores...

I have been a cosmetologist shopping at Sally's since 2003. My recent visit left a bad taste in my mouth and I will never shop there again. I asked the sales associate about the new straightener that is out the thermal brush and she came right out and said it is a product for ** people and that it wouldn't work on my west Indian hair. SERIOUSLY. Never in my 13 years have I ever been so pissed. How unprofessional. I am a stylist for Smart Styles and I work with all types of hair so this comment was so out of line. Sally's Beauty Supply on Yopp Rd in Jacksonville NC will never get another penny from my family, friends or my clients as of 7/14/2016.

It has been NOTHING but hell ordering from these people. It's not enough you have to deal with the attitudes from the employees at the stores but they are SO unprofessional online as well. I would NOT recommended ordering online! Unless you want bs charges added. After so many years of putting up with their unprofessionalism I'm FINALLY done wasting my money there.

Sally's is a great store and it's a better option than having to buy drugstore quality beauty supplies. And you can access products drugstores don't have. I was so surprised at all the negative reviews here. First off I'm not referring to reviews of rudeness from staff, customers returning items, of mistreatment of customers and staff advising customers on what to buy to colour their hair. I'm talking about the large number of people complaining about buying hair items and getting mad because they didn't like it. So bashing Sally's and saying it's their fault. The brands in seen are not made by Sally's. It's just like going to any store buying a brand and not liking it you couldn't return box dye to Walmart and say it's their fault if you don't like the result. So why treat Sally's like that?
And I was really shocked at the stupidity on page 2. A girl that bought temporary colour didn't like it so bought a permanent hair colour corrector, put it on, made a mess in her bathroom, wiped it on her white towels, took pics of the dye that says temporary colour and the pic of the permanent hair colour corrector, and the towels she wiped her hands on and said she's going to file personal injury because the permanent colour remover got hair colour all over her bathroom and ruined her $500 white towels and had to pay $200 to have her hair fixed. Lmfao, good luck with that. I don't think she reads what she buys. Temporary colour means it will wash out. No damage or staining to hair. So putting permanent colour remover on it pointless and wrong. But then making a mess and wiping it on towels is all her doing and the evidence clearly shows her error. Maybe she should read the boxes and find out the meaning of temporary.
Better yet stay away from home beauty projects (I find it laughable. someone of that mentality claims to have enough money to have $500 towels and could go pay a hairdresser $200 just like that). But those reviews seem unfair. Sally's is a store not a service. For people that know how to colour hair it's wonderful. But if you don't know then you need to research first. Don't trust the workers to tell you how they are. Just retail workers. I don't know how they are trained but it's not the same as pros. Some are good. Most have no idea. Anyone can work there. Don't feel pressured by them to take their advice and buy what they say if you don't know. Go home and research it then come back and get what you need.
And another review the girl was mad because she asked where the hair colour was and the worker said it's all here. And she got home and bought a highlighting product and 40 developer and was very angry that she bought it. And said it's the worker's fault. There's one area where hair colouring stuff is. It includes bleach, demis, semis, toners, developers, all that. It's up to her to read the labels. The workers are not expected to inspect your purchase and stop you from buying things. It's a store. Most would be insulted if the cashier looked at their stuff and said "no you're not buying that". So I'm only going to point out those 2 reviews just to show how I think a lot of the reviews are just due to stupidity or lack of knowledge and people thinking Sally's is a service or something. It's just a store like any other store. I have used products I didn't like but I don't blame the store and I never take advise from anyone there.
I find I know more about what I'm doing than they do. I once asked about Apogee products and the girl showed me the 2 step protein treatment and said it's the best. I should try it. So I bought it, read reviews before I used it and they were all excellent. So I used it as per directions and half my hair broke and fell off. I didn't blame Sally's. I was mad but not at anyone. It's my fault since I'm not a hairdresser and everything at Sally's says for professional use. It's my own risk I'm taking using it. Needless to say I tried it again months later and it worked this time. No hair breaking off so it wasn't a bad product. It was something to do with my hair that made it break off. They have really good hair masks. Mystic divine brand. I love these. They really help fried hair and smell good. Also the hemp bronzing moisturizer is very good. It gives me a real looking tan. No issues and smells good.
They always have Wella toners available and everything I need for my hair. Except I won't touch the hair extensions. Be warned they are garbage. I have bought Sassy Blonde Weft years ago. It must have been a fluke cause it seemed like Remy hair. Great quality. 2 years ago I needed extensions so bought 2 blonde sassy wefts for $200 after tax and both were terrible after being washed. The texture changed into very course kinky dry hair and wouldn't go straight and smooth again. I used my Chi flat iron (not bought from Sally's) and it did nothing so 2 weeks later they were in the garbage. And I went to an extension store where I paid twice as much but was educated about the qualities of extensions and got great long lasting real remy double drawn hair extensions. Trust me they really fail on extensions.
I once bought a cheap weft for a project. It was from Sally's Vienna brand. I didn't use it but recently tried to colour it and half wouldn't colour. Found out even though it said 100 human hair, it wasn't. It had fake hair and the rest was something else other than human. It was animal hair. They were gross so I read about others buying it and they thought it was yak hair mixed in. So gross. But for the 2 blonde wefts I purchased that were garbage I contacted Sally's and told them because I thought well maybe they don't know how bad they are. And they reacted surprised and were really good about it. Asked for the receipt and would have refunded me if I sent the hair to them and show a receipt. But I missed the deadline to email back the receipt info and my complaint was closed. So my fault for not getting it in on time.
Then after that I was talking to the Sally's girl about extensions and said what junk the sassy was and she agreed. And said she's not supposed to say but it's bad. She said satin strands is real remy and great but I doubt that. I only buy from one hair extension/wig store that's honest and has high quality hair. I haven't had any rudeness from Sally's staff ever so I guess I'm lucky. I couldn't imagine them kicking customers out and calling police on them. Sounds like a really bad owner of those stores. And the people that were treated like that need to contact a head office and report that. Sally's is a public store. They can't decline people from shopping. The girl that had a student card and said they took her card away said it's invalid. And said she's too stupid to finish beauty school and kicked her out needs to report it. If get card was really expired who cares. She can still buy stuff. Just not get a discount. And how would Sally's know if she graduated?
Sally's isn't a preferred place for schools. Most schools set up students at professional pros only stores and not the public stores like Sally's. Unless I guess it's all that's all that's available. Or they aren't able to get memberships at those pro only places. Anyway it sounds like some Sally's have some really crazy owners that don't want good sales. If they randomly throw out customers and degrade them, makes no sense why that would happen. Don't they want to sell and be profitable. Maybe there's more to these stories that's not being said cause it sounds odd.
Overall I would recommend Sally's to anyone who knows what they need and how to do it. It's way better than a drugstore. I won't touch drugstore colour again when I have gone for hair cuts. The hairdressers say "I see you have your hair professionally coloured" I was surprised. I'm like "no I do it myself". And the one said she can tell it's not drugstore colour. She said I'm using professional colour and I said "yes I buy it at Sally's" lol. I didn't ask how she could tell but it makes a big enough difference using it instead of the box stuff. And it works way better and my hair doesn't get the damage it did with box dyes. Hope I haven't offended anyone. I just wanted to point out some stuff I thought sounded weird and give an honest review.

Sally's in Shenandoah, TX could not process my check at register. Unusual for me, my account great so I stayed 30 mins to find out why. Staff and manager not honest or helpful with process. Finally after tech support, they gave me another no. to call. I went to car and called no. which was for a "credit report" agency. Now after 45 mins I hung up. I suspect DISH TV filed a wrong complaint against me. Dish said I owe $200 early termination which is wrong. As a result Sally Beauty is using bad processes. Since I successfully cash checks elsewhere, bye to Sally. Take business elsewhere.

My recent visit to Sally's was so typical of their bad service. Brittany that works there's so rude. I was waiting in the line forever (which is so usual). There was 2 girls serving and I was next in line. I moved to Brittany counter and she said "you can go to her" the other employee. She did not look at me to even address me. So I had to go back in line and Brittany went ahead and assisted one of the other employees. I am appalled with the constant bad service from these stores. I have been to other stores and it is always the same. I go to the store twice a month and now wondering where else can I buy my products. I don't get it why Sally's is constantly employing these type of people with no customer service skills. Come on Sally's. Pick your game up and start employing good staff that really want to help you. I am going to start looking to see where I can find the products I buy elsewhere.

I was told my check was declined. I had ample funds. This was humiliating. I checked my account upon leaving the store just on outside chance I had been hacked. This was not the case. I have been a Sally customer forever. This was not acceptable. I was also overcharged for my purchases. I won't be back. All, check your receipts. Customer service and competence is not at the Pioneer Parkway store in Grand Prairie Tx. They called Tech Support and Tech Support stated my check was declined. I had enough money to pay for my purchase 15 times. I'm done.

They have good products but I've been at the Columbus, Indiana store June will be a yr. and I would go in and shop once a month sometime in there more just to look and I would see cashiers giving people who want even members discounts. One time after spending more than I have I went in as a member and there was a glitch not bringing up information. I was in line ten min. using my data, I don't have to prove I was right. Then she wanted me to spend more money when I already was a member. I finally proved I was right, she wanted to charge me 12.00 on shampoo.
After that hassle I thought I would just ask which is very hard for me to do because I am mostly turned down, but I finally got the guts for just 5% off which isn't much it really was more for my self-esteem than the hassle. But she was rude about which made me hurt for even asking but after being a good customer I'm done, no more money at Sally. They pick and choose who to give discounts to whether the manager believes me but that anywhere!!

I needed a few beauty supplies so I figured I'd get them from the Cross Country Plaza Sally Beauty. I got there at about 9:03. Store hours are from 9 am to 8 pm. I SAT IN MY CAR UNTIL 10:00 FOR THEM TO OPEN THE ** DOOR AND THEY NEVER DID! I called customer service and they couldn't get anyone to answer the store phone because the lazy ** who's supposed to be working wasn't even there! This was my 1st and LAST time ever using with Sally Beauty Supply!

Been Sally's customer for YEARS! Sally advertise to ask staff for advice!!! Don't be fool. Staff know **! I bet we know more than Sally's sales rep. If you have issue and complain to management they IGNORE your issue!!! Management give you BS run around ignoring your POINT!!! Stick with your drug store. Sally SUCKS! Save your money. DON'T go Sally!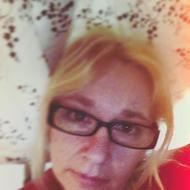 I went in yesterday to get color to frost my hair. The lady picked out wrong stuff. It turned red. I called back yesterday evening 2/4/2016. The other lady said put another application on it, leave on an hour. My hair turned orange. Ruined my hair. I has go to professional to correct. It cost me 75 dollars. They be to pay my salon bill of money I really didn't have. Don't take advice from the cashiers at Sally's. They are not professionals at all.

On 3/2/16 I went into Sally Beauty Supply in Hudson, NY - Store number 1518. I had a return to make and I needed hair dye. I asked the 2 young girls that were working there to help me with finding the proper hair dye and they brought me over to a section that they said had all the hair dyes I would need. Every time I had a question it seemed to be a bother to them, they were not very interested in helping me. I looked through the colors and chose 6 hair colors. By this time the girls had turned up the music to a very high volume with techno music playing, inappropriate for a store. One girl checked me out so this would have been another opportunity to double check what I chose to make sure it was what I needed. She obviously did not.
This afternoon I was going through my purchases from yesterday and I noticed that I was sold a "Highlight" product - not hair dye. I called the store and the District Manager Bonnie happened to be there. She said "We've been having problems with those 2 employees - we are trying to work with them and if that doesn't help they are going to be out the door". She told me to call the main customer service number and gave me their phone number. In the meantime I was advised by both the Store Manager, a Manager at the main office and a CSR at Loreal that they sold me the wrong hair dyes ($40.00 worth!). They also sold me 40 volume developer, which would have had my hair in shreds. I told this salesgirl upfront all about my hair and she still let me purchase hair dye that was wrong and SHE picked up the 40 volume developer and put it into my basket.
All the main office would offer me is a gift card, not a check. The reason the gift card is useless to me is I do not have a car and to get to Sally is a $12.00 taxi ride. To take a $12.00 taxi ride for a $6.79 gift card would not be worth it, so essentially the gift card is worthless to me - It cannot even be used online. Robin at the main customer care number would not make an exception to a receipt rule, she said she needed the original receipt to refund a check (I had a return without a receipt). In my opinion, the original receipt rule should not apply because I was sold an item that was wrong for my hair even after I asked both of the girls working to help me.
Why should I suffer because they have employed 2 girls who are more interested in singing and along to their music than helping the customer? I was forced to accept the gift card as I had no choice. Hopefully I'll be close to a Sally location but I would like a refund check in the amount of $7.33, which includes the tax I paid. I will be happy to return the gift card. They suck BIG TIME!

I went in yesterday on 1-9-2016 to ask a question about some hair dye that I had previously bought and some developer, it was my first time using professional hair dye and the lady at another Sally's I had been to earlier told me, "Just follow the box instructions", for someone who's never used anything besides Wal-Mart box dye this was brand new and could have been explained better. I walk into the Sally's closer to my house and the lady at the front desk doesn't even acknowledge me, I didn't think anything of it until the lady behind me walked in, the cashier treated her with, "Hi welcome to Sally's. We close in ten minutes. Let me know if you need help."
I was taken aback as to why the cashier didn't offer me the same courtesy. Then when I walk up to the desk I put my bag on the desk and the employee automatically goes to grab my stuff without even asking me what I was there for and was busy talking to somebody else I had to interrupt her and tell her I wasn't returning my product that I had a question. She ignored me and the manager came over and addressed me, she answered my questions but seemed VERY uninterested in my concerns, I felt like I was bothering them and like I wasn't welcome. I will go back to buy more hair dye and developer now that I know how to use it but won't be asking them any more questions.
Sally Beauty Supply Company Profile
Company Name:

Sally Beauty Supply

Website:

http://www.sallybeauty.com/