Consumer Confidence Trends
The Conference Board found optimism in nearly every area
03/28/2017
|
ConsumerAffairs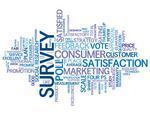 After posting a solid increase a month earlier, The Conference Board's Consumer Confidence Index moved sharply higher in March.
The index shot up 9.5 points to 125.6, with the Present Situation Index moving from 134.4 to 143.1 and the expectations Index increasing to 113.8 from 103.9 last month.
The index now stands at its highest point since December 2000.
"Consumers' assessment of current business and labor market conditions improved considerably," said Conference Board ...
More
The view of current conditions improved along with expectations
02/28/2017
|
ConsumerAffairs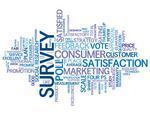 Consumers seem to be feeling a lot better about the economy than they did a month ago.
The Conference Board reports its Consumer Confidence Index rose 3.2 points in February to 114.8 after dipping a point and a half the month before.
The improvement came as the Present Situation Index rose from 130.0 to 133.4 and the Expectations Index jumped from 99.3 last month to 102.4.
"Consumer confidence increased in February and remains at a 15-year high," according to Conference Bo...
More
Sort By