Consumer Confidence Trends
Low unemployment and accelerating growth fuels optimism
09/26/2018
|
ConsumerAffairs

By Mark Huffman
Mark Huffman has been a consumer news reporter for ConsumerAffairs ... Read Full Bio→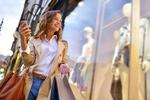 Consumers have had a pretty good summer, if the Conference Board's Consumer Confidence Index is to be believed. After a big jump in August, the index -- a gauge of how consumers feel about economic issues -- has reached an 18-year high.
To be precise, the last time consumers felt this good about the economy and their present situation was just before the dot-com crash of 2000. This month the index reached 138.4, up from 134.7 in August.
"After a considerable improvement i...
More
Conference Board says consumers are optimistic about the present and the future
08/29/2018
|
ConsumerAffairs

By Mark Huffman
Mark Huffman has been a consumer news reporter for ConsumerAffairs ... Read Full Bio→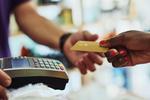 Consumer Confidence, as measured by the Conference Board, surged this month, rising sharply from the month before. The confidence index rose from 127.9 last month to 133.4 in August.
There were similar large gains in the Present Situation Index and the Expectations Index, which measures how consumers feel about the future. The index is constructed from polling conducted by Nielsen.
Lynn Franco, Director of Economic Indicators at The Conference Board, says confidence is at...
More
Sort By