Consumer Confidence Trends
Experts say confidence has been volatile in recent months
03/27/2019
|
ConsumerAffairs

By Christopher Maynard
Christopher Maynard is a New York-based writer and editor who ... Read Full Bio→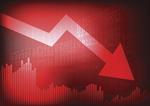 Consumer confidence dipped once again in March after bouncing back slightly in February. The Consumer Confidence Index fell by 7.3 points, coming in at 124.1. Experts say that consumer confidence has been turbulent to begin 2019 due to a variety of factors.
"Confidence has been somewhat volatile over the past few months, as consumers have had to weather volatility in the financial markets, a partial government shutdown, and a weak February jobs report," said Lynn Franco,...
More
How big can a company get before it becomes too big for the government or fails to follow through on its promises to the consumer?
02/06/2019
|
ConsumerAffairs

By Gary Guthrie
Gary Guthrie covers technology and travel for the ConsumerAffairs news ... Read Full Bio→
Is Amazon too big to trust? Is Google? Facebook?
The answers would be no, no, and yes according to a new survey on "institutional confidence." Those results came out of the American Institutional Confidence Poll, a survey that canvassed Americans' satisfaction levels on 20 different topics ranging from banking to healthcare.
Overall, it's the military that inspires the greatest confidence (52 percent), but digital cornerstones Amazon (36 percent) and Google (27 percent) w...
More
Sort By