Consumer Confidence Trends
The decline is the first in three months
09/26/2017
|
ConsumerAffairs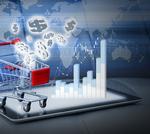 After posting increases for two consecutive months, The Conference Board's Consumer Confidence Index, which measures consumers' optimism related to the economy based on their saving and spending activity, lost ground in September.
The reading of 119.8 is down 0.6 points from August, with the Present Situation Index falling 2.3 points from the previous month. However, the Expectations Index shot up 0.5 points to 102.2.
Hurricanes Harvey and Irma, which struck earlier in th...
More
Things today are looking pretty good, consumers say
08/29/2017
|
ConsumerAffairs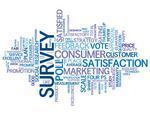 Consumers appear to have regained their sense of confidence in the economy.
The Conference Board reports its Consumer Confidence Index was up for a second straight month in August following two months of declines.
This month's Index reading was 122.9 -- up from 2.9 points from July. The Present Situation Index jumped to 151.2 from last month's reading of 145.4, and the Expectations Index rose one point to 104.0.
"Consumers' more buoyant assessment of present-day conditions...
More
Sort By