Consumer Confidence Trends
Economists say tariffs and trade tensions are finally taking their toll
09/25/2019
|
ConsumerAffairs

By Mark Huffman
Mark Huffman has been a consumer news reporter for ConsumerAffairs ... Read Full Bio→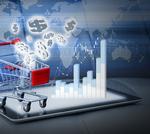 Consumers have been major contributors to economic growth this year, but their optimism appears to be waning a bit.
The Conference Board's monthly Consumer Confidence Index, a gauge of how consumers feel about the economy, lost significant ground in September after a slight decline the month before. The index is a still-respectable 125, but it was 134.2 in August.
"Consumers were less positive in their assessment of current conditions and their expectations regarding the ...
More
Concern from businesses about an economic slowdown apparently isn't shared by consumers
07/22/2019
|
ConsumerAffairs

By Mark Huffman
Mark Huffman has been a consumer news reporter for ConsumerAffairs ... Read Full Bio→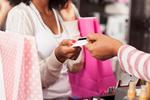 Despite its recent record highs, many on Wall Street worry that a recession looms ahead. Economists agree that there are signs of an economic slowdown. But the latest University of Michigan (UM) Consumer Sentiment survey shows consumers are just as bullish as ever. Spending during last week's Prime Day underscores that fact.
Perhaps the most remarkable feature of the latest UM survey is how little it has changed from the past few surveys, except to record even more optim...
More
Sort By