Consumer Confidence Trends
A survey shows consumers aren't sure how long the good times will last
10/30/2019
|
ConsumerAffairs

By Mark Huffman
Mark Huffman has been a consumer news reporter for ConsumerAffairs ... Read Full Bio→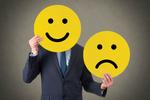 While other pillars of the economy have become wobbly in the second half of the year, it's been consumers who have kept the economy humming through their spending habits.
But lately, there are signs consumers may be running short of enthusiasm. The Conference Board reports that its Consumer Confidence Index declined slightly in October for a second straight month.
The decline was minor, and the Index still stands at a healthy 125.9, down from 126.3 in September. But it's ...
More
Economists say tariffs and trade tensions are finally taking their toll
09/25/2019
|
ConsumerAffairs

By Mark Huffman
Mark Huffman has been a consumer news reporter for ConsumerAffairs ... Read Full Bio→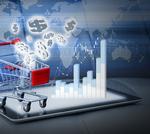 Consumers have been major contributors to economic growth this year, but their optimism appears to be waning a bit.
The Conference Board's monthly Consumer Confidence Index, a gauge of how consumers feel about the economy, lost significant ground in September after a slight decline the month before. The index is a still-respectable 125, but it was 134.2 in August.
"Consumers were less positive in their assessment of current conditions and their expectations regarding the ...
More
Sort By