Consumer Confidence Trends
Competing surveys disagree
03/27/2018
|
ConsumerAffairs

By Mark Huffman
Mark Huffman has been a consumer news reporter for ConsumerAffairs ... Read Full Bio→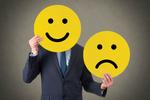 The Conference Board's monthly survey shows consumer confidence declined in March, following a February increase.
The survey came out the same day CNBC released its own survey, showing Americans' economic optimism is the highest it has been since the recession ended a decade ago.
The two surveys use different methodology, but it's rare to find them moving in opposite directions. The Conference Board employs Nielsen to conduct its research, based on a probability designed ...
More
The decline is the first in three months
09/26/2017
|
ConsumerAffairs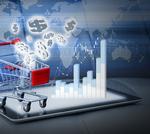 After posting increases for two consecutive months, The Conference Board's Consumer Confidence Index, which measures consumers' optimism related to the economy based on their saving and spending activity, lost ground in September.
The reading of 119.8 is down 0.6 points from August, with the Present Situation Index falling 2.3 points from the previous month. However, the Expectations Index shot up 0.5 points to 102.2.
Hurricanes Harvey and Irma, which struck earlier in th...
More
Sort By