Consumer Confidence Trends
Current businesses conditions are seen as less favorable
04/25/2017
|
ConsumerAffairs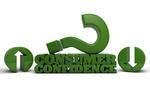 After posting solid gain in each of the two previous months, The Conference Board's Consumer Confidence Index slipped in April.
The closely-watched barometer of consumer sentiment fell 4.6 points this month to 120.3. Both the Present Situation Index and and the Expectations Index were lower.
"Consumers assessed current business conditions and, to a lesser extent, the labor market less favorably than in March,"said Conference Boar, Director of Economic Indicators Lynn Fran...
More
The Conference Board found optimism in nearly every area
03/28/2017
|
ConsumerAffairs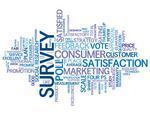 After posting a solid increase a month earlier, The Conference Board's Consumer Confidence Index moved sharply higher in March.
The index shot up 9.5 points to 125.6, with the Present Situation Index moving from 134.4 to 143.1 and the expectations Index increasing to 113.8 from 103.9 last month.
The index now stands at its highest point since December 2000.
"Consumers' assessment of current business and labor market conditions improved considerably," said Conference Board ...
More
Sort By