Researchers confirm that caffeine blocks a brain receptor that affects memory problems
08/31/2016
|
ConsumerAffairs

By Christopher Maynard
Christopher Maynard is a New York-based writer and editor who ... Read Full Bio→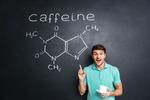 Having that first cup of coffee in the morning can be a great way to start your day, but could it also help keep your memory sharp as you age? One recent study shows that maybe it can.
A multinational collaboration -- including researchers from France, Germany, and the United States – has found that caffeine can combat the effects of age-related memory impairment. This could point to another way to slow the decline of memory function in older consumers and those affected...
More
Studies show that drinking a cup of coffee can improve your performance and mood at the gym
06/08/2016
|
ConsumerAffairs

By Sarah D. Young
Sarah D. Young has been a columnist for a blog ... Read Full Bio→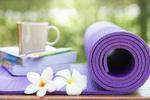 Coffee is perhaps best known for its ability to inject a little pep into an otherwise sluggish morning routine. But waking up with a cup of joe may have even more benefits for those who exercise in the morning.
Research shows that those who drink coffee before a workout experience a boost in performance.
The energy-imbuing elixir helps your mind and body work harder during a workout, says Heidi Skolnik, M.S., a sports nutritionist and owner of Nutrition Conditioning, Inc...
More
Sort By