Researchers have discovered a new benefit of drinking the morning beverage
09/06/2019
|
ConsumerAffairs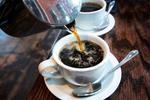 Many consumers start their mornings with a cup of coffee. Though recent studies have presented both positive and negative outcomes for the revered beverage, a new study shows that coffee could actually help consumers prevent the onset of gallstones. 
The researchers conducted an observational study of over 104,000 individuals to better understand how the popular morning drink was affecting their likelihood of symptomatic gallstone disease (GSD). 
While heavy caffeine drin...
More
Researchers say the beverage can create 'brown fat' that can fight off other fat-forming cells
06/25/2019
|
ConsumerAffairs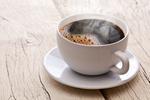 While the health benefits of coffee have long been debated, a new study has revealed that the popular beverage could help consumers fight obesity. 
According to researchers, coffee can help the body produce more brown fat, which is how the body fights off fat-forming cells and ultimately leads to a healthy weight. 
"This is the first study in humans to show that something like a cup of coffee can have a direct effect on our brown fat functions," said researcher Michael Sy...
More
Sort By