The decision overrides some findings which suggest that the beverage is dangerous
06/06/2019
|
ConsumerAffairs

By Christopher Maynard
Christopher Maynard is a New York-based writer and editor who ... Read Full Bio→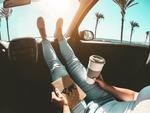 After previously determining that coffee in the state should come with a cancer warning due to low levels of a carcinogenic chemical, California regulators have passed a new rule stating that the labels are not necessary.
In response to the decision, the coffee industry applauded the efforts of regulators for purportedly easing the fears of consumers who enjoy the beverage.
"It's a great moment for the coffee industry and the billions of people around the world who enjoy ...
More
Recent study findings suggest that drinking the beverage doesn't cause arteries to stiffen
06/05/2019
|
ConsumerAffairs

By Christopher Maynard
Christopher Maynard is a New York-based writer and editor who ... Read Full Bio→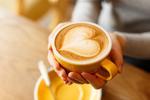 Researchers from around the world have gone back and forth on the potential health benefits and risks of drinking coffee. Previous studies have suggested that drinking too much of the beverage can increase the risk of cardiovascular disease, while others assert the exact opposite for certain volumes.
Now, researchers from Queen Mary University of London say that drinking even excessive amounts of coffee do not negatively impact our hearts and cardiovascular systems as mu...
More
Sort By