Researchers say the findings are especially true for middle-aged and older adults
08/28/2017
|
ConsumerAffairs

By Christopher Maynard
Christopher Maynard is a New York-based writer and editor who ... Read Full Bio→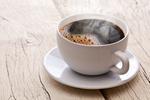 While it might leave you tasting things differently for a little while, further research has tied drinking coffee with lower overall risk of death.
An observational study was conducted in conjunction with a long-term cohort study called the Seguimiento Universidad de Navaraa (SUN) Project, which analyzed coffee's effect on Spanish university graduates starting in 1999. In all, the research involved approximately 20,000 participants, with results showing that the morning ...
More
Researchers say those who drink it regularly have lower rates of mortality
07/11/2017
|
ConsumerAffairs

By Christopher Maynard
Christopher Maynard is a New York-based writer and editor who ... Read Full Bio→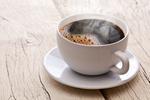 Some people avoid it and some people can't get through a morning without it, but a new study shows that drinking coffee helps consumers live longer and healthier lives.
Researchers from the University of Southern California's (USC) Keck School of Medicine have found that those who drink just one cup of coffee per day lower their risk of death due to heart disease, cancer, stroke, diabetes, and respiratory and kidney disease by 12%. Those who drink 2-3 cups per day reap e...
More
Sort By