Researchers say those who drink it regularly have lower rates of mortality
07/11/2017
|
ConsumerAffairs

By Christopher Maynard
Christopher Maynard is a New York-based writer and editor who ... Read Full Bio→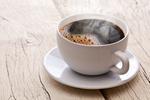 Some people avoid it and some people can't get through a morning without it, but a new study shows that drinking coffee helps consumers live longer and healthier lives.
Researchers from the University of Southern California's (USC) Keck School of Medicine have found that those who drink just one cup of coffee per day lower their risk of death due to heart disease, cancer, stroke, diabetes, and respiratory and kidney disease by 12%. Those who drink 2-3 cups per day reap e...
More
Caffeine among 26 compounds boosting protective brain enzyme
03/08/2017
|
ConsumerAffairs

By Mark Huffman
Mark Huffman has been a consumer news reporter for ConsumerAffairs ... Read Full Bio→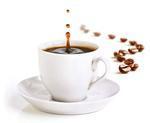 Good news if you're a heavy coffee drinker. The caffeine in your favorite beverage may be helping your brain fight off dementia.
Researchers at Indiana University (IU) are advancing that theory after a study identified 24 compounds, including caffeine, that appear to boost a brain enzyme that keeps dementia from occurring. The enzyme, NMNAT2, was discovered last year and the account of the findings appear this week in the journal Scientific Reports.
IU professor Hui-Chen ...
More
Sort By