The ruling made in March could be rolled back
08/16/2018
|
ConsumerAffairs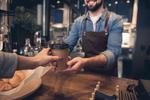 This past March, a Los Angeles judge ruled in favor of a consumer group that demanded coffee companies in the state of California post cancer warnings to customers because of the chemical acrylamide that is used in the roasting process.
Today, a public hearing will take place in Sacramento, and the Office of Environmental Health Hazard Assessment (OEHHA) has proposed reversing the judge's ruling on the coffee warning labels.
Sam Delson, the spokesman for OEHHA, said he ex...
More
A study of mice finds that caffeine can protect heart cells from damage and help them to repair
06/22/2018
|
ConsumerAffairs

By Sarah D. Young
Sarah D. Young has been a columnist for a blog ... Read Full Bio→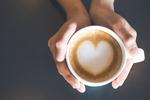 A new study finds that drinking four cups of coffee daily could set off a sequence of internal events that could boost heart health, especially in older adults.
Researchers from Heinrich-Heine-University and the IUF-Leibniz Research Institute for Environmental Medicine in Düsseldorf, Germany found that caffeine levels equivalent to around four cups of coffee protected against heart damage in pre-diabetic, obese mice, and in aged mice.  
The study of mice found that caffei...
More
Sort By