The popular beverage was found to have some surprising health benefits
11/07/2018
|
ConsumerAffairs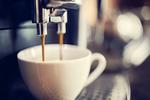 Millions of people reach for the coffee pot first thing in the morning -- and continue to do so throughout the day -- to get a jolt of caffeine. While researchers have gone back and forth on whether the beverage is healthy or unhealthy, a new study could have consumers reaching for another cup.
Researchers at the Krembil Brain Institute found that drinking coffee could help to protect consumers from developing both Alzheimer's and Parkinson's.
"Coffee consumption does see...
More
The ruling made in March could be rolled back
08/16/2018
|
ConsumerAffairs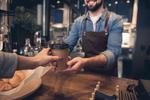 This past March, a Los Angeles judge ruled in favor of a consumer group that demanded coffee companies in the state of California post cancer warnings to customers because of the chemical acrylamide that is used in the roasting process.
Today, a public hearing will take place in Sacramento, and the Office of Environmental Health Hazard Assessment (OEHHA) has proposed reversing the judge's ruling on the coffee warning labels.
Sam Delson, the spokesman for OEHHA, said he ex...
More
Sort By