Researchers say the beverage can create 'brown fat' that can fight off other fat-forming cells
06/25/2019
|
ConsumerAffairs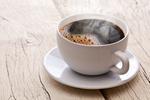 While the health benefits of coffee have long been debated, a new study has revealed that the popular beverage could help consumers fight obesity. 
According to researchers, coffee can help the body produce more brown fat, which is how the body fights off fat-forming cells and ultimately leads to a healthy weight. 
"This is the first study in humans to show that something like a cup of coffee can have a direct effect on our brown fat functions," said researcher Michael Sy...
More
The decision overrides some findings which suggest that the beverage is dangerous
06/06/2019
|
ConsumerAffairs

By Christopher Maynard
Christopher Maynard is a New York-based writer and editor who ... Read Full Bio→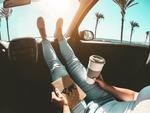 After previously determining that coffee in the state should come with a cancer warning due to low levels of a carcinogenic chemical, California regulators have passed a new rule stating that the labels are not necessary.
In response to the decision, the coffee industry applauded the efforts of regulators for purportedly easing the fears of consumers who enjoy the beverage.
"It's a great moment for the coffee industry and the billions of people around the world who enjoy ...
More
Sort By