Binge Drinking and Energy Drinks
Researchers say the drinks increase the risk of sudden cardiac death in patients with LQTS
05/08/2017
|
ConsumerAffairs

By Christopher Maynard
Christopher Maynard is a New York-based writer and editor who ... Read Full Bio→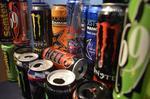 Energy drinks have recently risen in popularity on the back of brands like Red Bull and Monster, but researchers have been leery of the beverages for the last couple of years. In 2015, we reported that these drinks had been linked to sudden cardiac deaths in young people, most likely due to masked health problems that are exacerbated by the drinks' caffeine content.
Now, researchers from Australia are saying that energy drinks could trigger serious cardiac events in peop...
More
Researchers see a big increase in binge drinking by Baby Boomers
12/14/2016
|
ConsumerAffairs

By Mark Huffman
Mark Huffman has been a consumer news reporter for ConsumerAffairs ... Read Full Bio→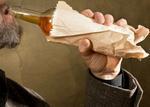 A new national study has found that teenagers' use of alcohol has declined significantly over the last 20 years. But a second study has found that their grandparents are getting wasted at a much higher rate.
University of Michigan researchers say they are concerned that more teens are using marijuana, but young people are not drinking alcohol or smoking cigarettes nearly as much as in years past. Aside from marijuana, illicit drug use is also on the decline.
"That's still...
More
Sort By