Binge Drinking and Energy Drinks
Researchers say each instance of binge drinking lowers a graduate's chance of employment
09/27/2017
|
ConsumerAffairs

By Christopher Maynard
Christopher Maynard is a New York-based writer and editor who ... Read Full Bio→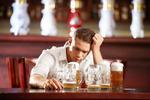 A new study published in the Journal of Applied Psychology finds that college graduates who binge drink multiple times per month are less likely to be hired.
Researchers from Tel Aviv University and Cornell University say that applicants are 1.4 percent less likely to land a job for each instance of binge drinking throughout any given month. They define "binge drinking" as having four or more alcoholic drinks within two hours for women, or five or more alcoholic drinks w...
More
However, rates among non-college students are still worrying
07/31/2017
|
ConsumerAffairs

By Christopher Maynard
Christopher Maynard is a New York-based writer and editor who ... Read Full Bio→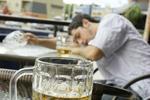 One of the stigmas commonly attached to college students is their penchant for excessive drinking and partying. But new findings indicate that binge drinking is actually down among college students as a whole.
Researchers from the National Institute on Alcohol Abuse and Alcoholism (NIAAA) say that binge drinking declined every year from 2005 to 2014 among college students. However, they say that the practice is becoming more prevalent among young people who aren't in col...
More
Sort By