Binge Drinking and Energy Drinks
Researchers see a big increase in binge drinking by Baby Boomers
12/14/2016
|
ConsumerAffairs

By Mark Huffman
Mark Huffman has been a consumer news reporter for ConsumerAffairs ... Read Full Bio→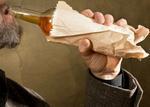 A new national study has found that teenagers' use of alcohol has declined significantly over the last 20 years. But a second study has found that their grandparents are getting wasted at a much higher rate.
University of Michigan researchers say they are concerned that more teens are using marijuana, but young people are not drinking alcohol or smoking cigarettes nearly as much as in years past. Aside from marijuana, illicit drug use is also on the decline.
"That's still...
More
New research says doctors should take a closer look
08/04/2016
|
ConsumerAffairs

By Mark Huffman
Mark Huffman has been a consumer news reporter for ConsumerAffairs ... Read Full Bio→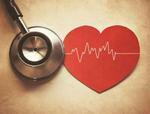 Americans love their caffeine. Whether it's in coffee, soft drinks, chocolate, or energy drinks, we seem to need a caffeine buzz to get through the day.
But does all that caffeine cause heart problems? According to the American Heart Association, the jury is still out.
"Many studies have been done to see if there's a direct link between caffeine, coffee drinking and coronary heart disease," the association reports on its website. "The results are conflicting. This may be ...
More
Sort By