Binge Drinking and Energy Drinks
New research says doctors should take a closer look
08/04/2016
|
ConsumerAffairs

By Mark Huffman
Mark Huffman has been a consumer news reporter for ConsumerAffairs ... Read Full Bio→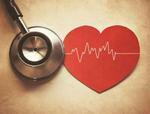 Americans love their caffeine. Whether it's in coffee, soft drinks, chocolate, or energy drinks, we seem to need a caffeine buzz to get through the day.
But does all that caffeine cause heart problems? According to the American Heart Association, the jury is still out.
"Many studies have been done to see if there's a direct link between caffeine, coffee drinking and coronary heart disease," the association reports on its website. "The results are conflicting. This may be ...
More
Findings show that increased drinking correlates with lower levels of nitric oxide in the lungs
08/02/2016
|
ConsumerAffairs

By Christopher Maynard
Christopher Maynard is a New York-based writer and editor who ... Read Full Bio→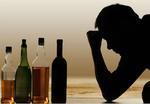 A new study from Loyola Medicine and Loyola University Chicago shows that drinking excessive amounts of alcohol is not only bad for your liver – it can also have a severe impact on your lungs.
Researchers have found that those who drink alcohol have less nitric oxide in their lungs than those who do not. This is important because nitric oxide helps protect these vital organs from harmful bacteria that often cause infection.
Dr. Majid Afshar, lead author of the study, conf...
More
Sort By